It's no secret that while couples are often peas in a pod, birds of a feather, and all those other cutesy idioms, they don't always agree on everything...like how to caption the same Instagram photo, for instance.
When one Twitter user shared two screenshots revealing the vastly different ways she and her boyfriend captioned the same Instagram photo, others quickly followed suit.
Apparently, this is a thing. Can you spot a pattern in how women usually caption photos vs. how men do it?
Twitter user @bellakoval share these side-by-side screenshots with the caption, "My post vs my boyfriends (-:"
Both she and her boyfriend posted the same photo of the two of them looking cute at a football game. BUT.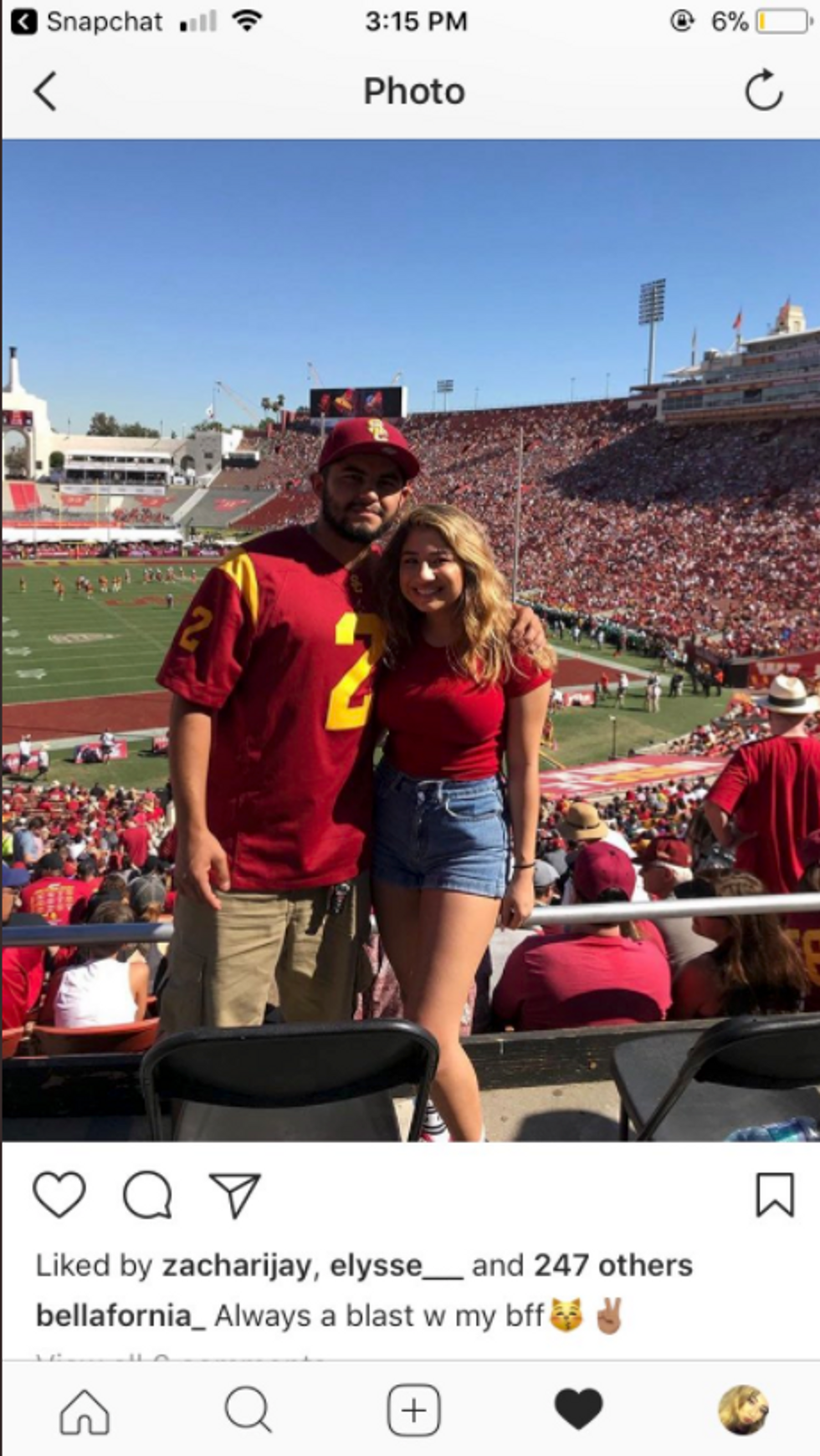 Her caption was, "Always a blast w my bff" Cute, short, sweet.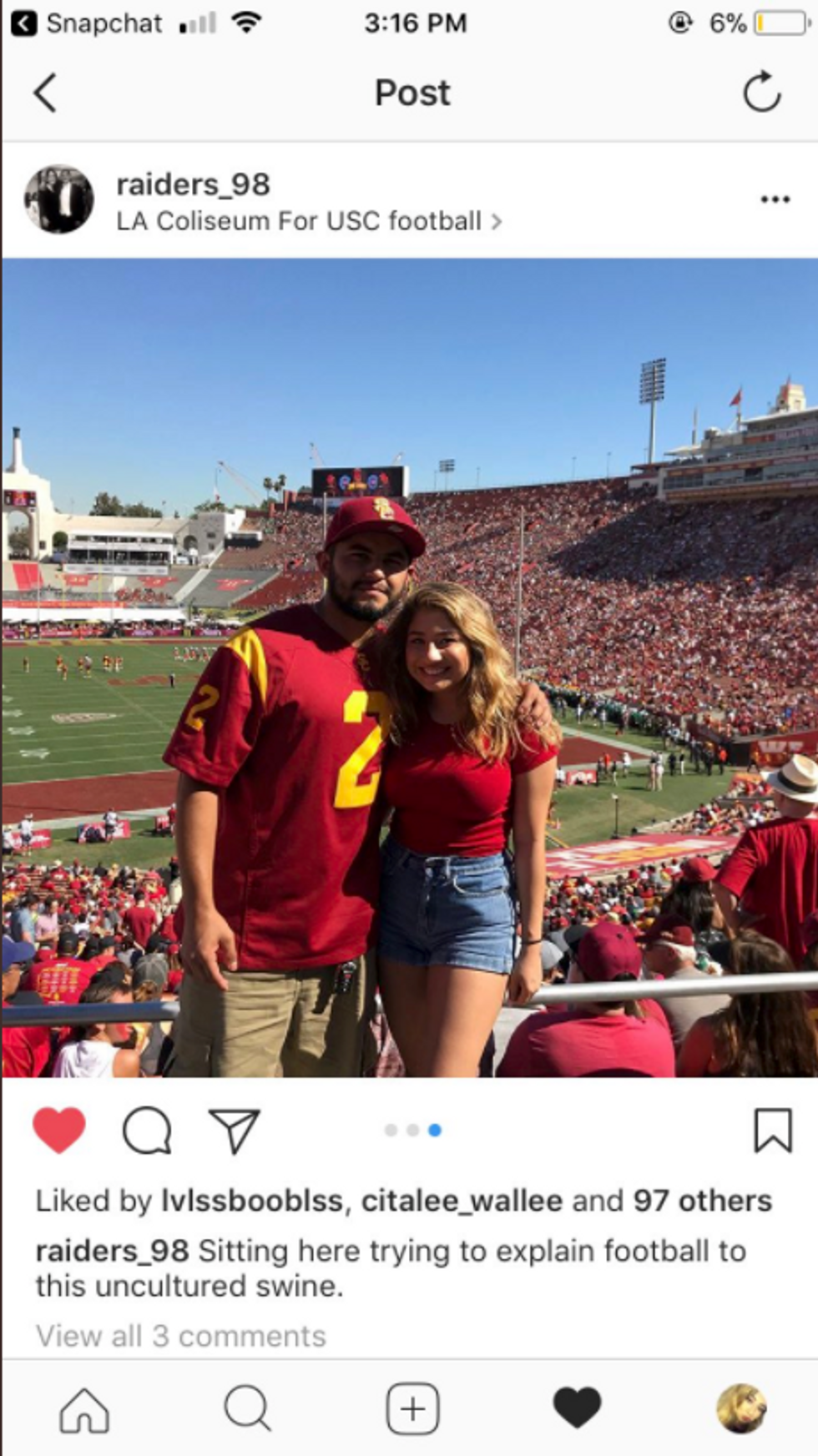 His was, "Sitting here trying to explain football to this uncultured swine." Harsh!
It went totally viral, and other couples immediately responded with their own hilarious versions of the same issue.
@bellakoval I know how you feel 😂 https://t.co/utV7MnD7NC

— Mary ♡ (@Mary ♡)1507588918.0
Like this cute couple who snapped a pic under a waterfall. Awwww.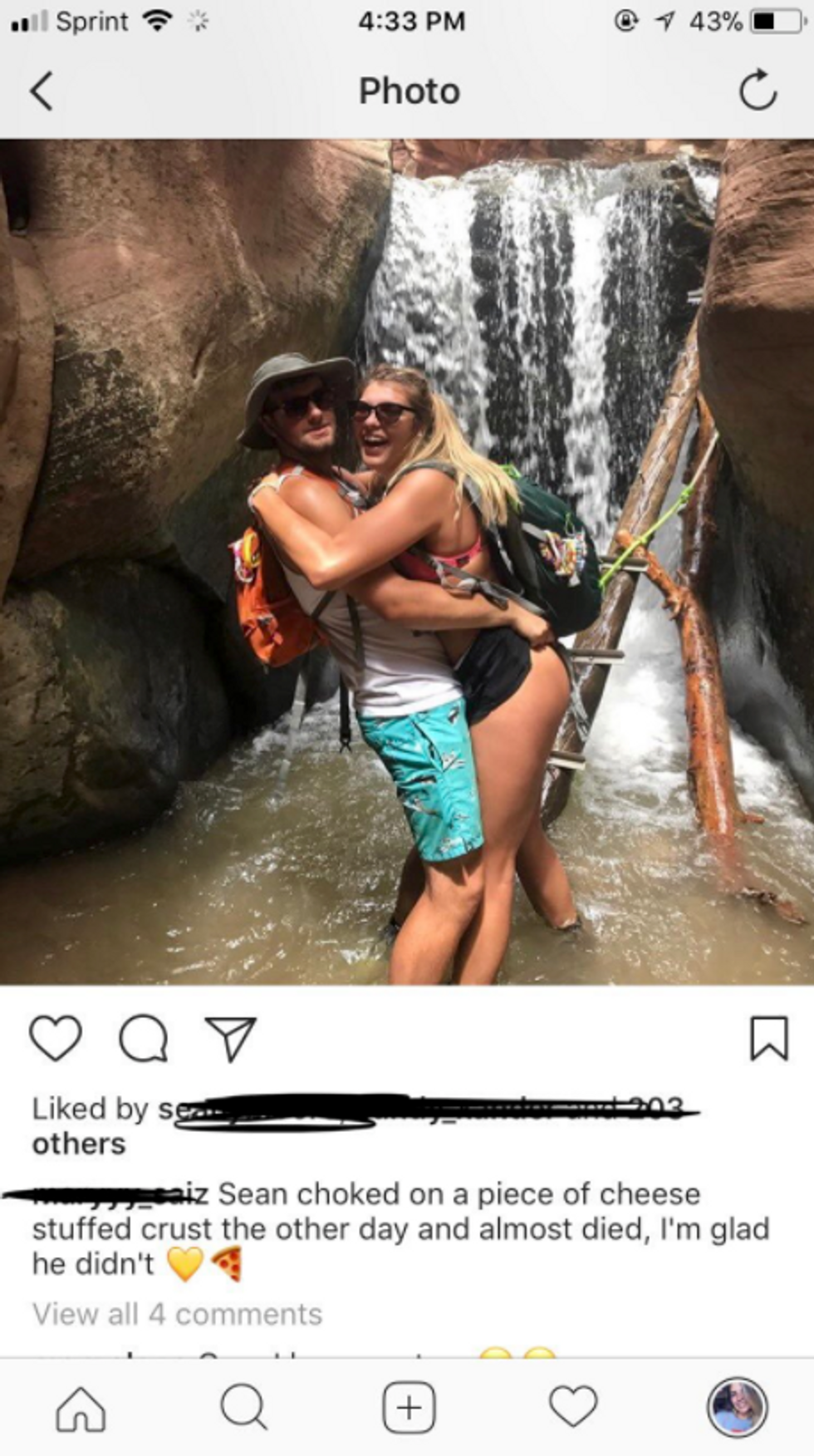 This woman's caption read, "Sean choked on a piece of cheese stuffed crust the other day and almost died, I'm glad he didn't." But her boyfriend's...
Her boyfriend's caption must be just as cute right?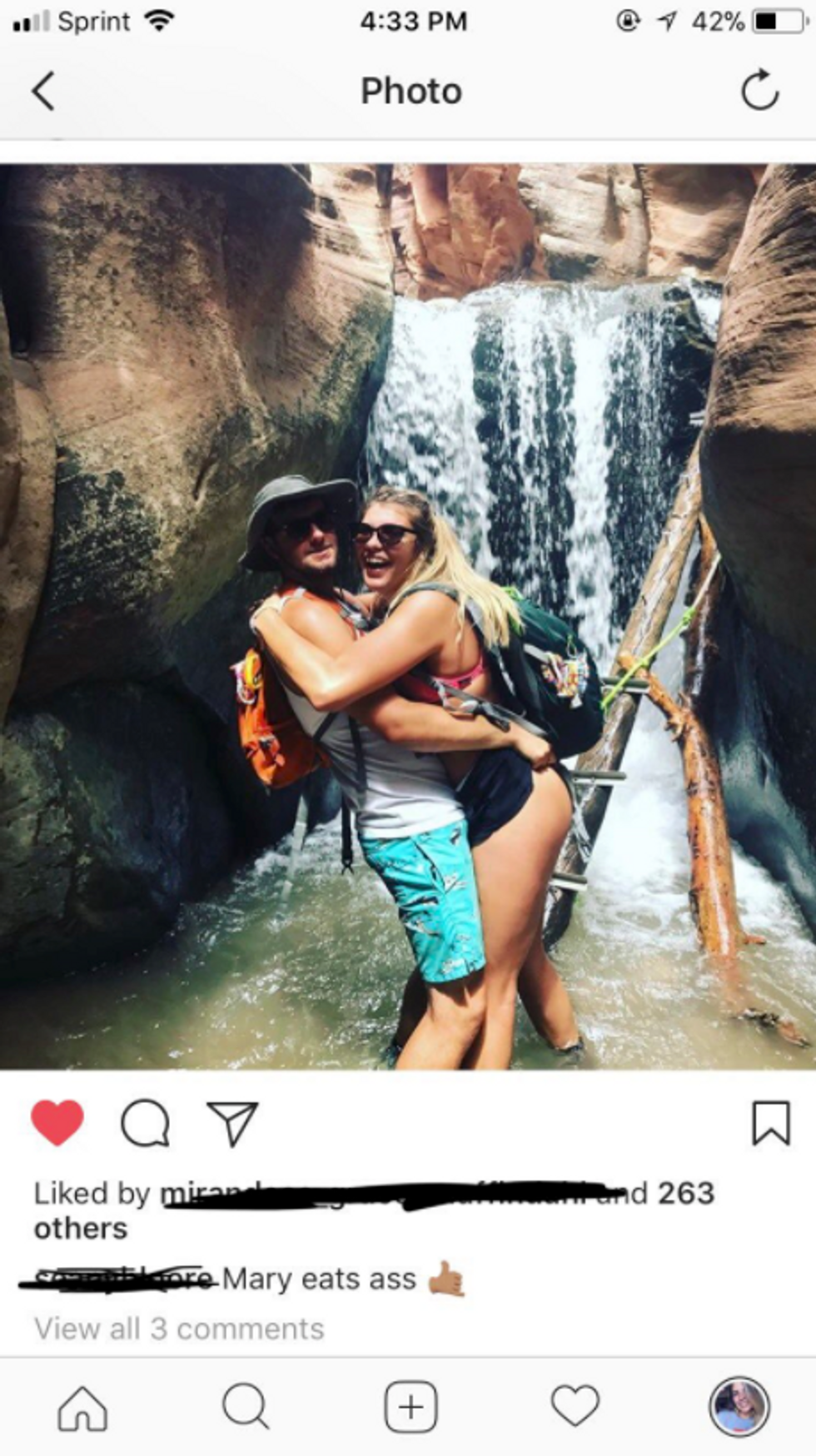 Well, not quite: "Mary eats ass." OK then.
"Lololol okay but can I join this club because same," wrote this Twitter user before sharing her and her boyfriend's perfectly disparate picture captions.
@MJane_BigPimpin @bellakoval lololol okay but can i join this club because same https://t.co/4tkifIqUTS

— B (@B)1507601515.0
Hers: "Because of you, I smile a little bigger and laugh a little longer." His: "Wizard Kelly with the Sky Hook."
The hits just keep on coming, thanks to Kristina Ortiz:
@bellakoval Same Girl Same 🙄 https://t.co/uQMpR4sNcW

— Kristina Ortiz (@Kristina Ortiz)1507605821.0
Apparently, this is quite the problem among couples who participate in social media (read: almost every couple).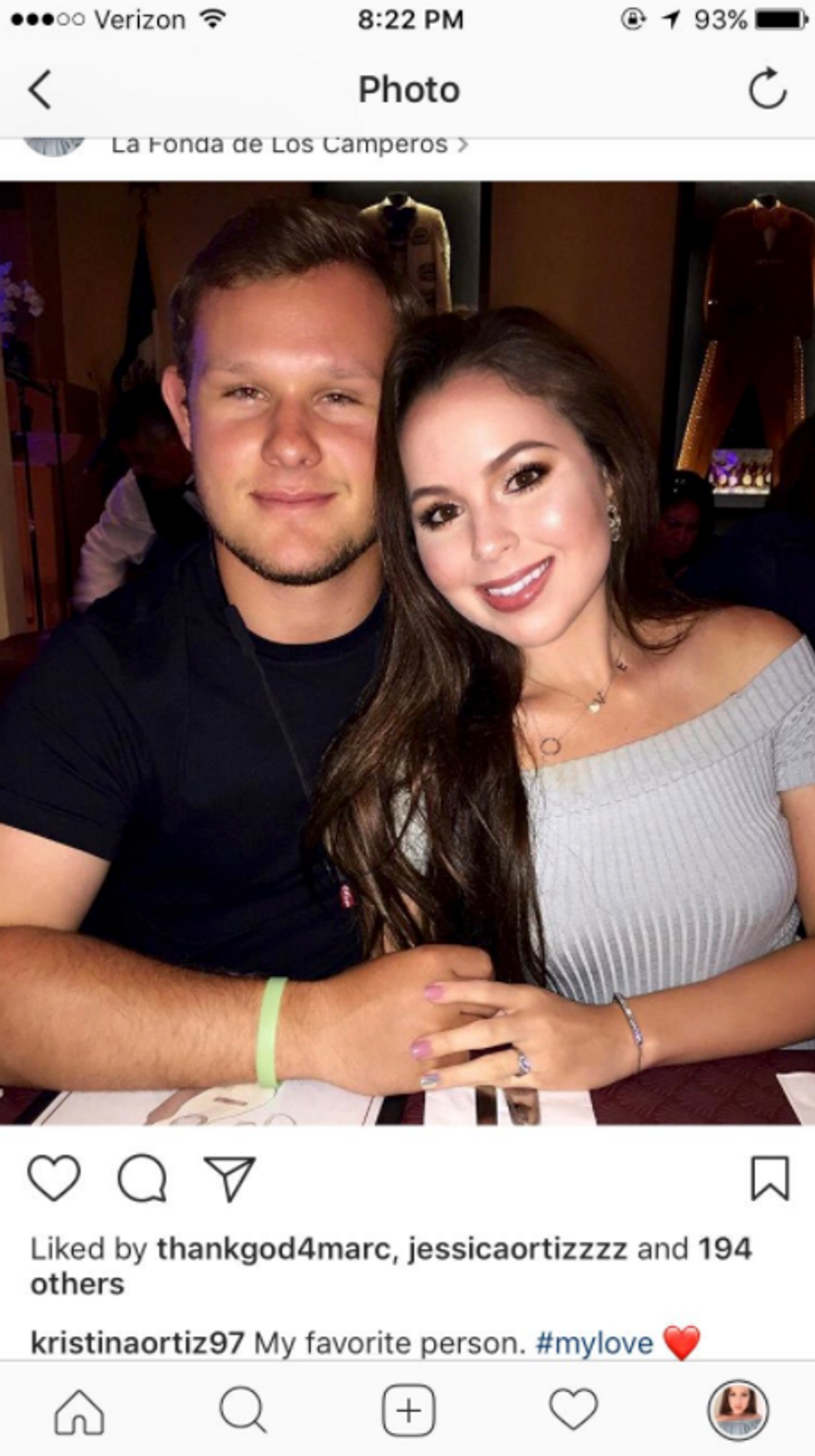 Her caption: "My favorite person. #mylove" How adorable. And normal.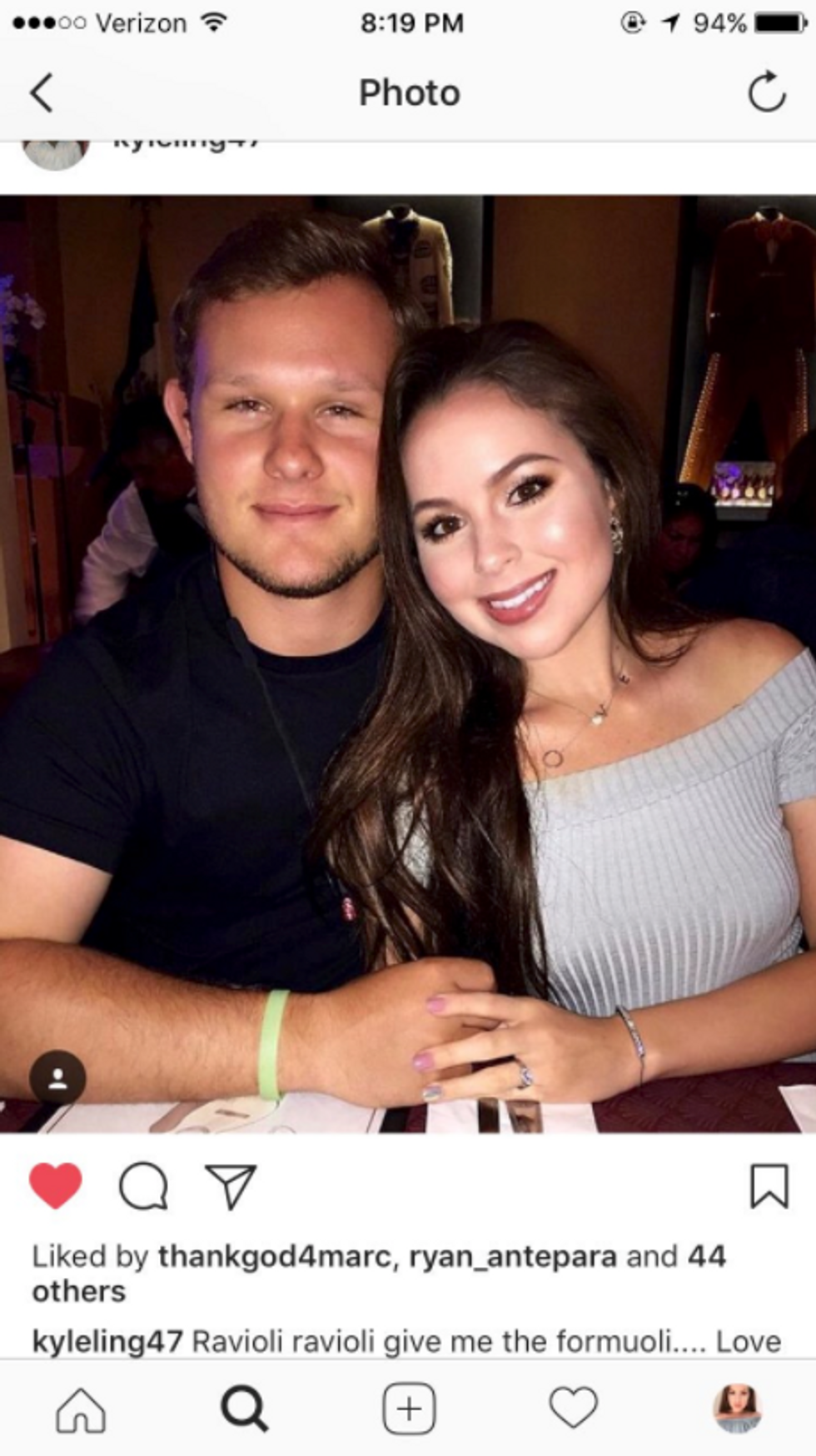 His? "Ravioli ravioli give me the formuoli...." That's love right there. But we're not done yet, folks...
Now this is a nice pic.
@bellakoval same😂🤷🏼‍♀️ https://t.co/P7iPejTDln

— murrs❥ (@murrs❥)1507611608.0
We're sure both of their captions are adorable and lovey-dovey. They look like they're at a fancy event. I'm sure the dude has pulled it together for this one.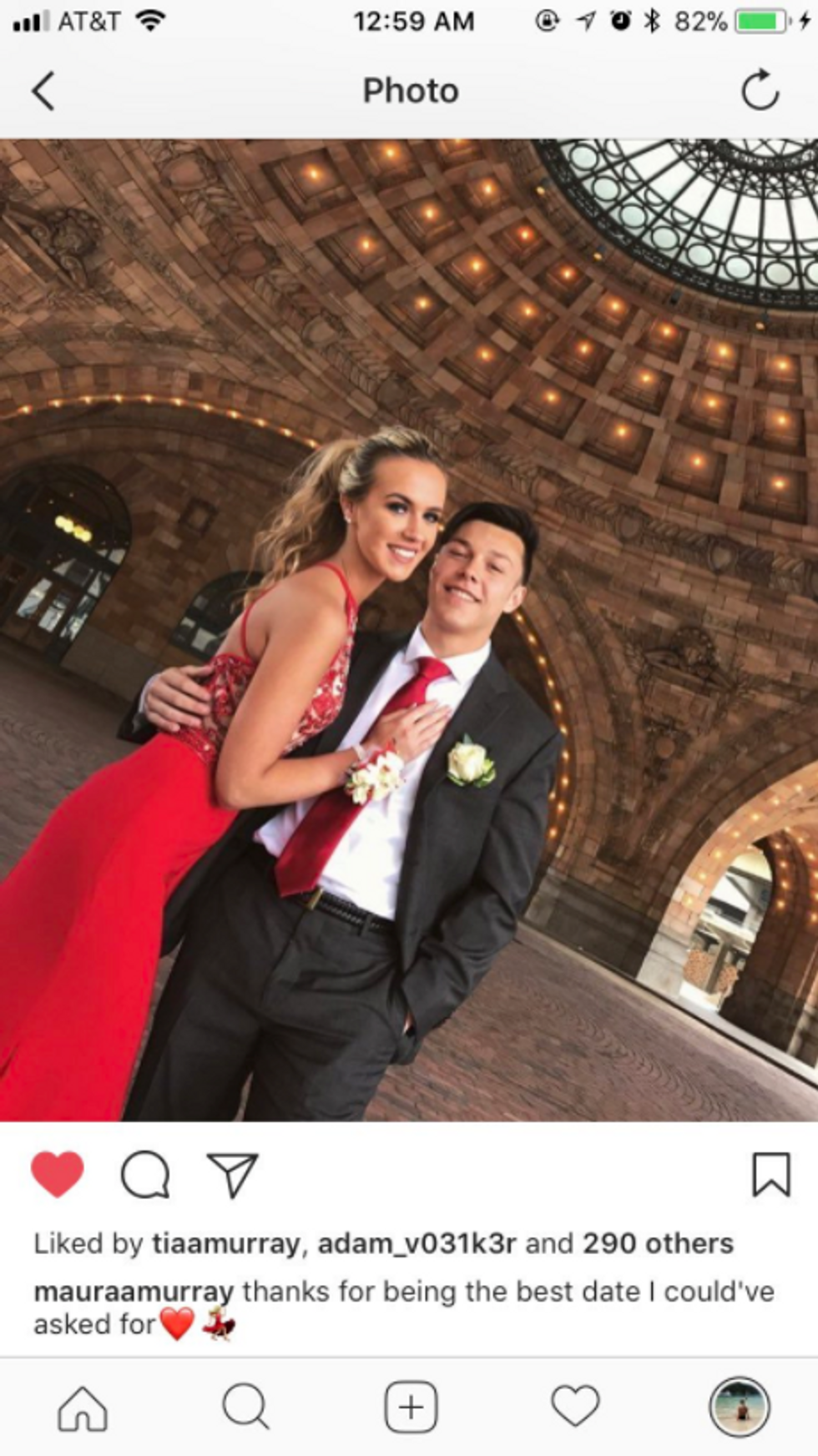 Hers: "Thanks for being the best date I could've asked for." Perfect.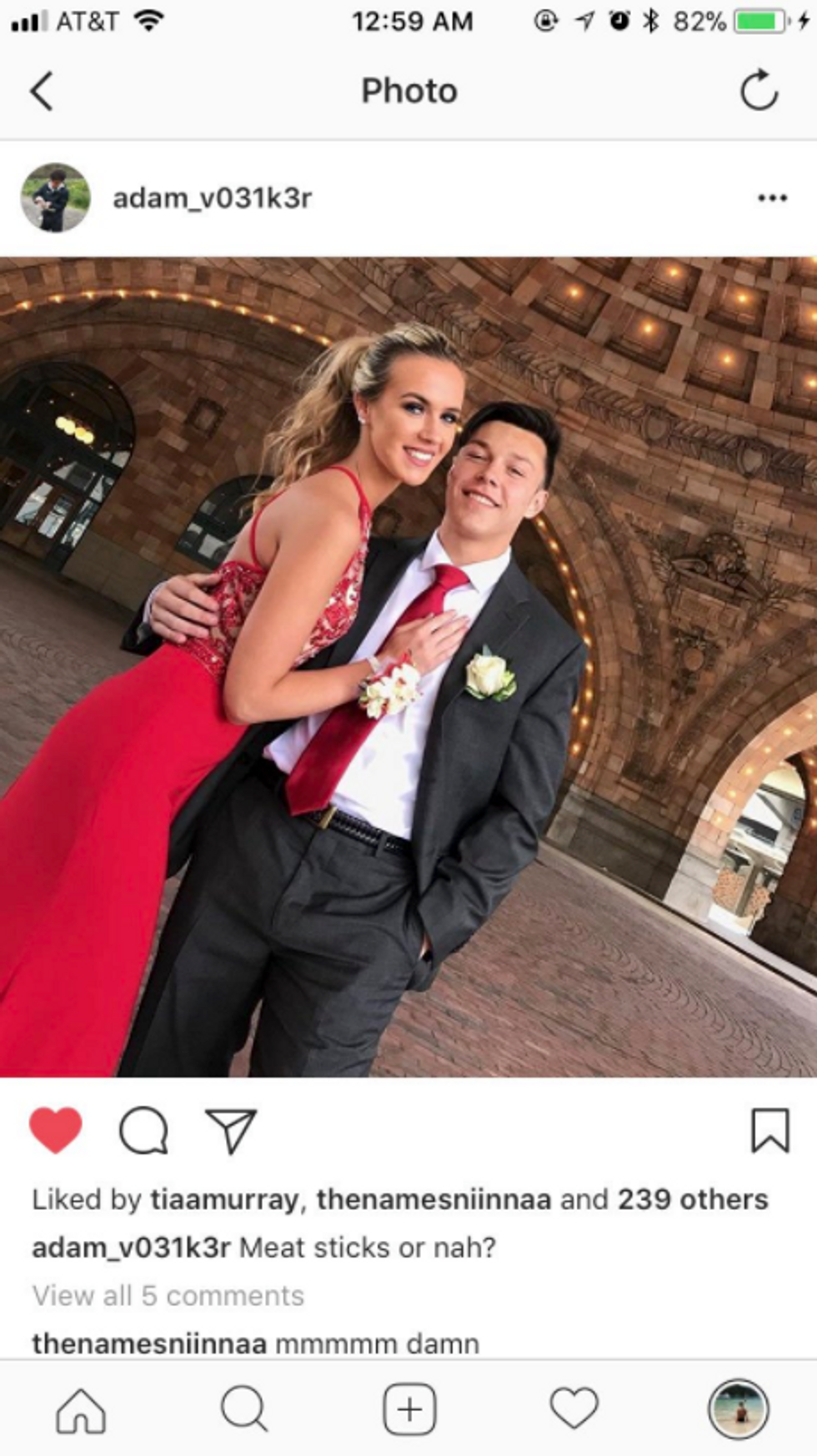 His... not too perfect: "Meat sticks or nah?" Bro. What?
This is a cute couple standing in front of some greenery.
So she wrote, "I like green and dis boi" with a green heart emoji. Adorbs. He wrote, "Some green s***." Wow. Men really have a way with words, don't they?
This "Mine vs. His" may take the cake...or the ice cream cone.
@bellakoval Girrlll, Mine vs. His 😂😂 https://t.co/g1u6GtGUfO

— Naomi Valenzuela (@Naomi Valenzuela)1507666827.0
A gorgeous couple, a giant ice cream cone, a vacation to remember... What could go wrong when captioning this photo?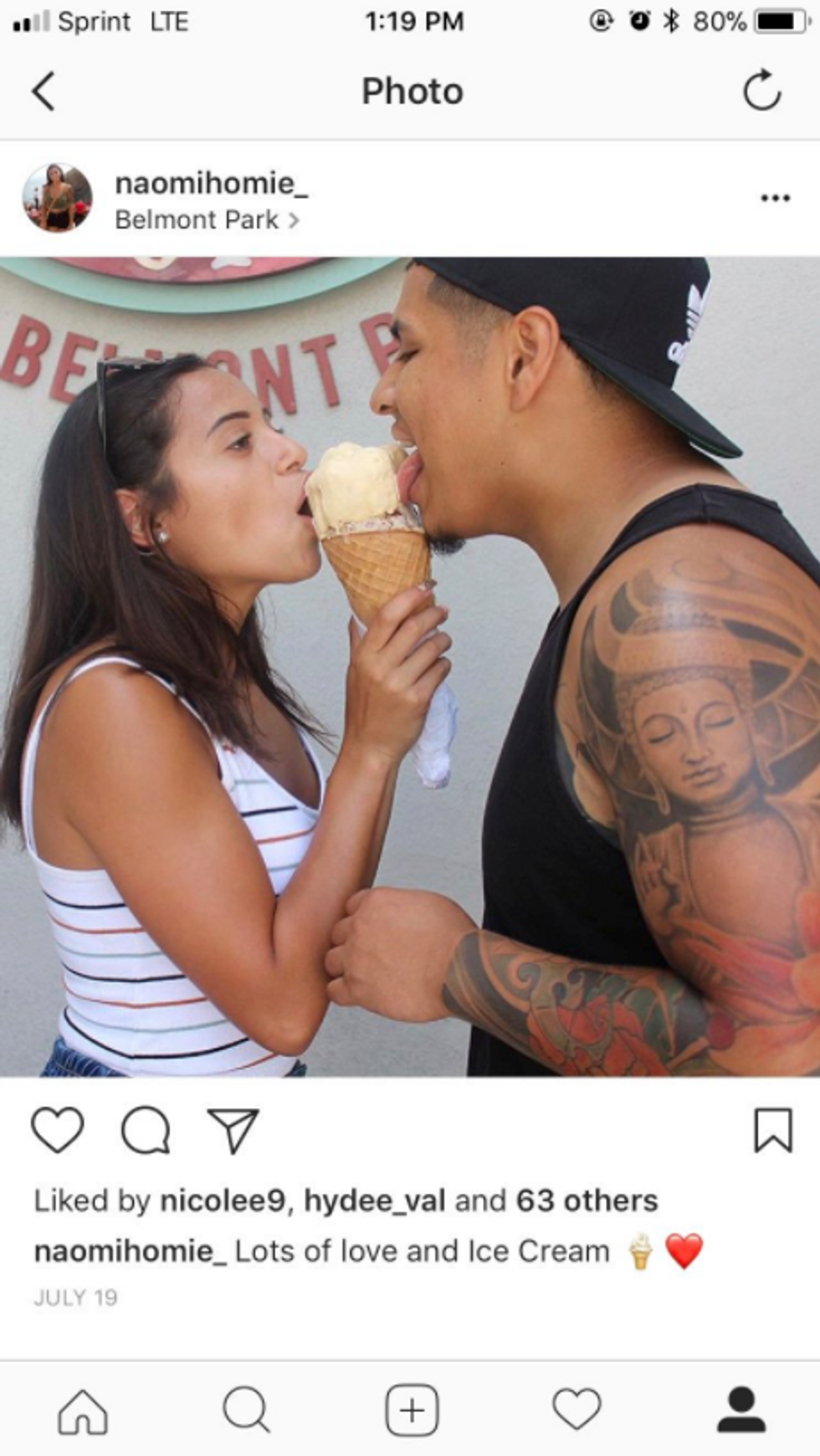 Hers: Lots of love and Ice Cream." Isn't it great when you have both?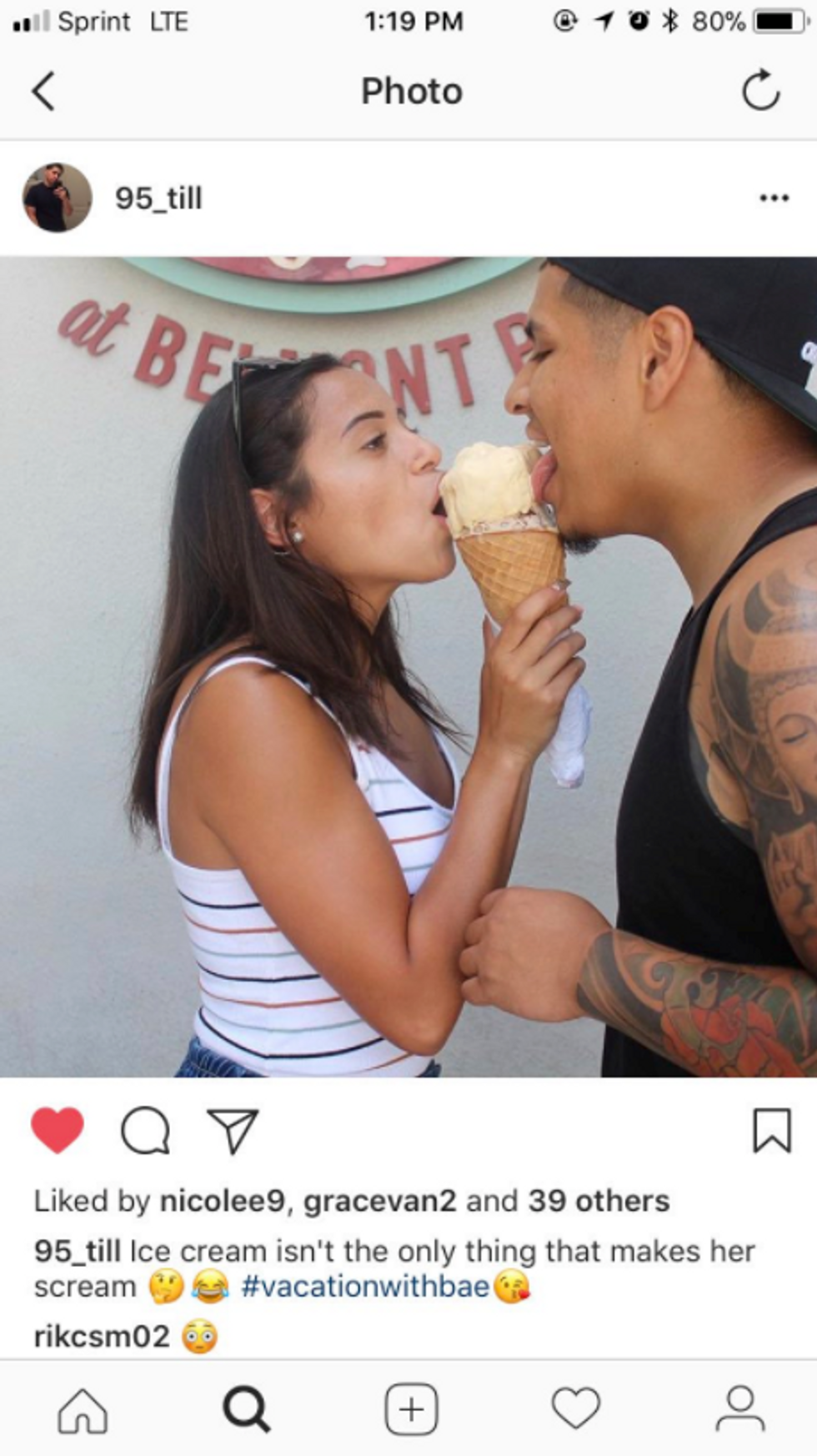 His: "Ice cream isn't the only thing that makes her scream." How does one so immediately make a nice picture super naughty?
Because there just seems to be no end to these, here's one more: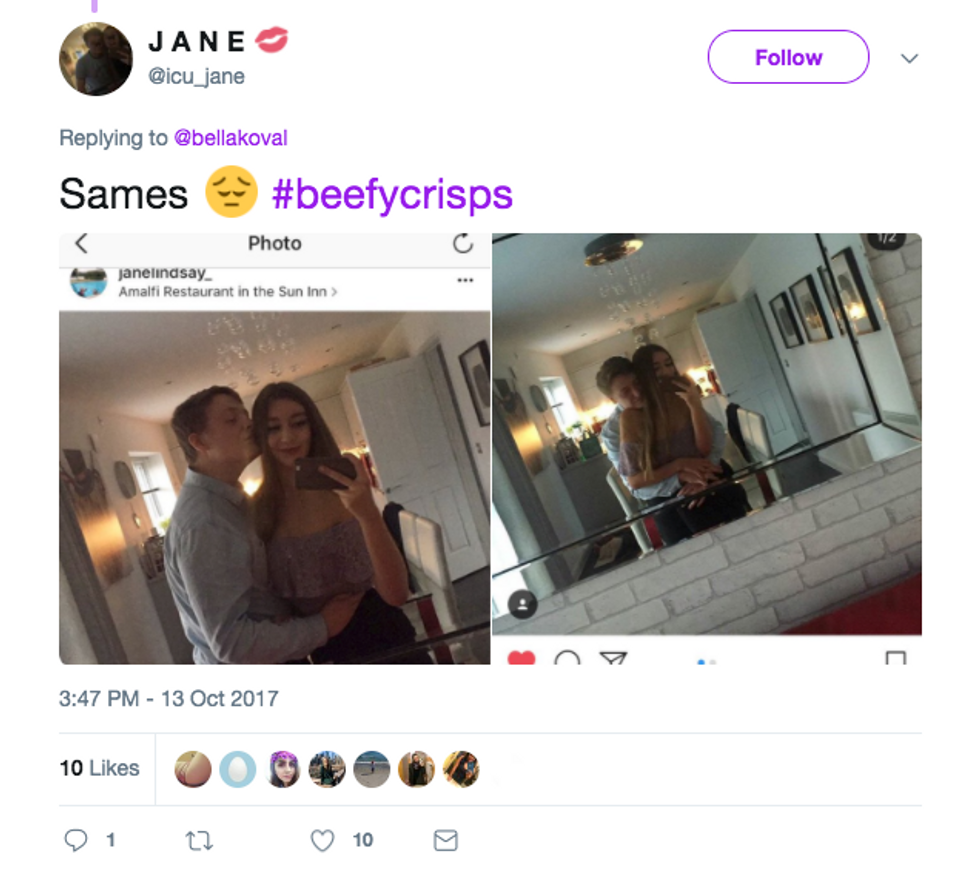 Twitter user Jane shared similar photos that she and her boyfriend shared. The hashtag? #BeefyCrisps What could that mean?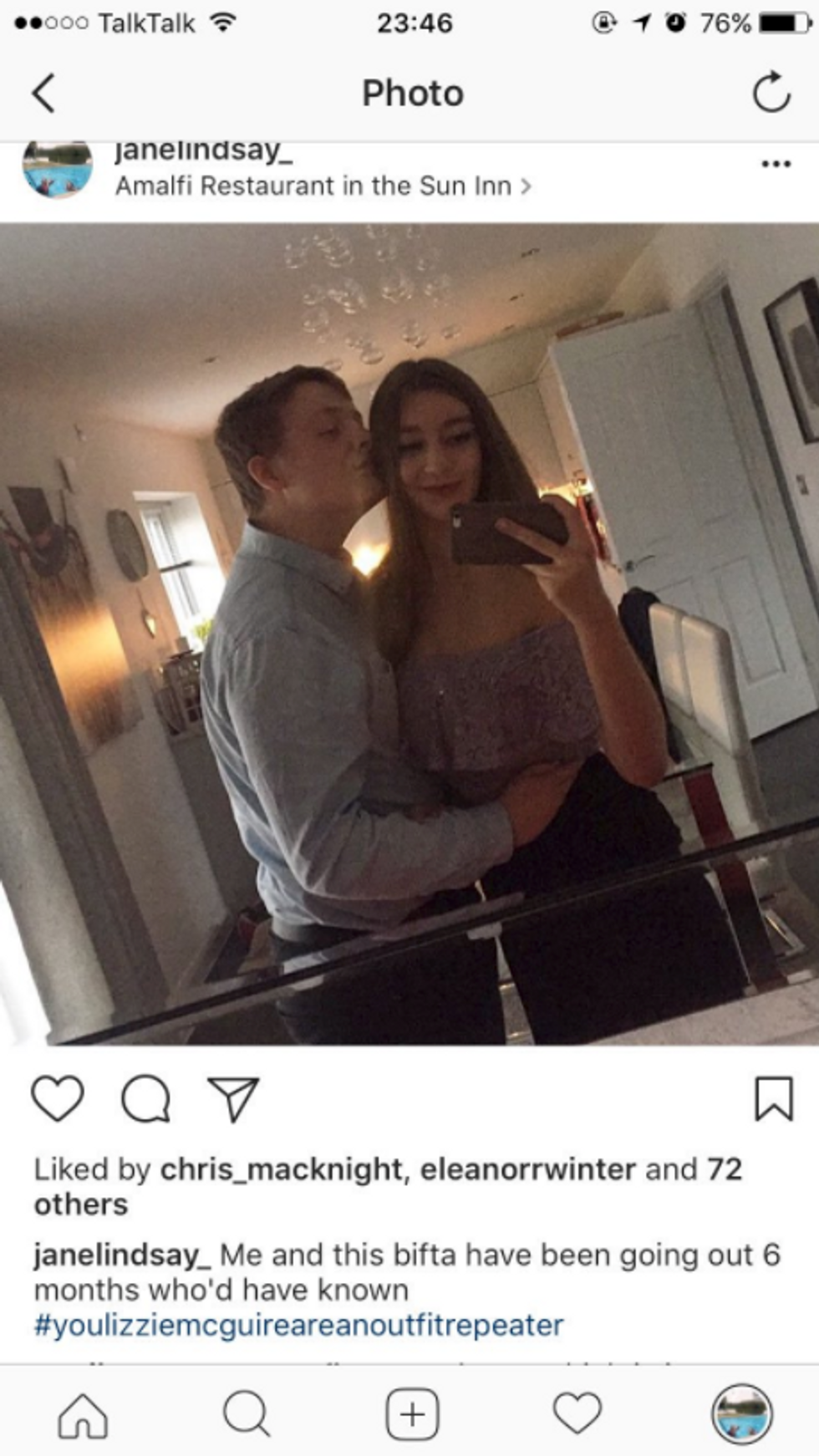 Jane's caption for the photo was, "Me and this bifta have been going out 6 months who'd have known." A sweet anniversary message.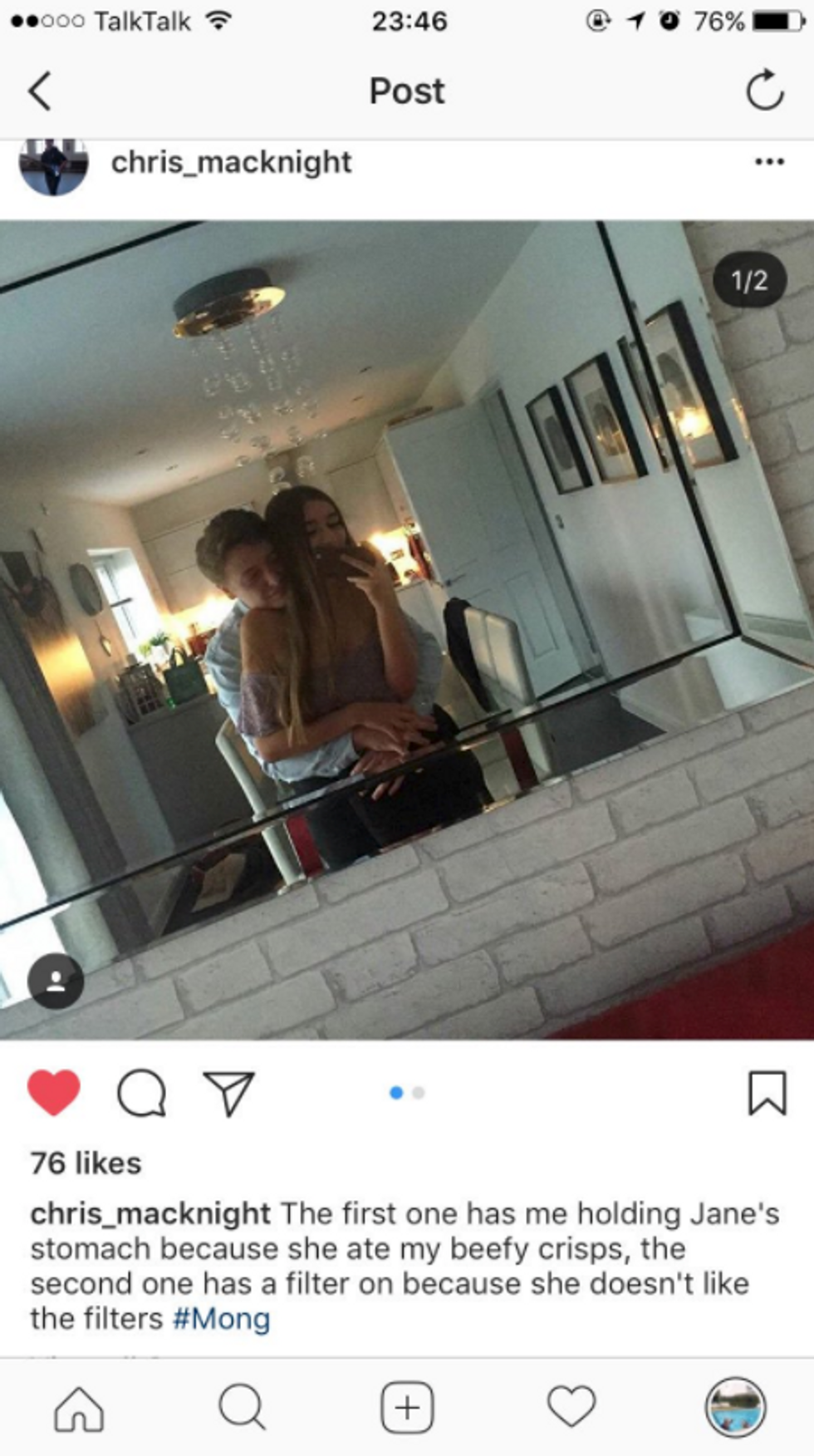 But on a very similar photo, her bf wrote, "The first one has me holding Jane's stomach because she ate my beefy crisps, the second one has a filter on because she doesn't like the filters." Charming.