A huge decision that all parents-to-be have to make is whether or not to find out the sex of their baby.
Many decide not to find out and to, instead, eagerly anticipate the arrival of their child not knowing whether it will be a little boy or a little girl. Other people, however, simply cannot wait the whole 9 months to find out the sex of their child.
Lavish and OTT gender reveals are a big trend at the moment, with parents-to-be all over the world hosting huge parties to reveal the gender of their unborn child in a dramatic and excessive way; it usually involves pink or blue confetti or something extravagant like that.
A couple in Tennessee recently held a gender reveal party, and it didn't quite go to plan. Read on to find out what exactly happened...
Finding out the gender of a baby is an exciting concept...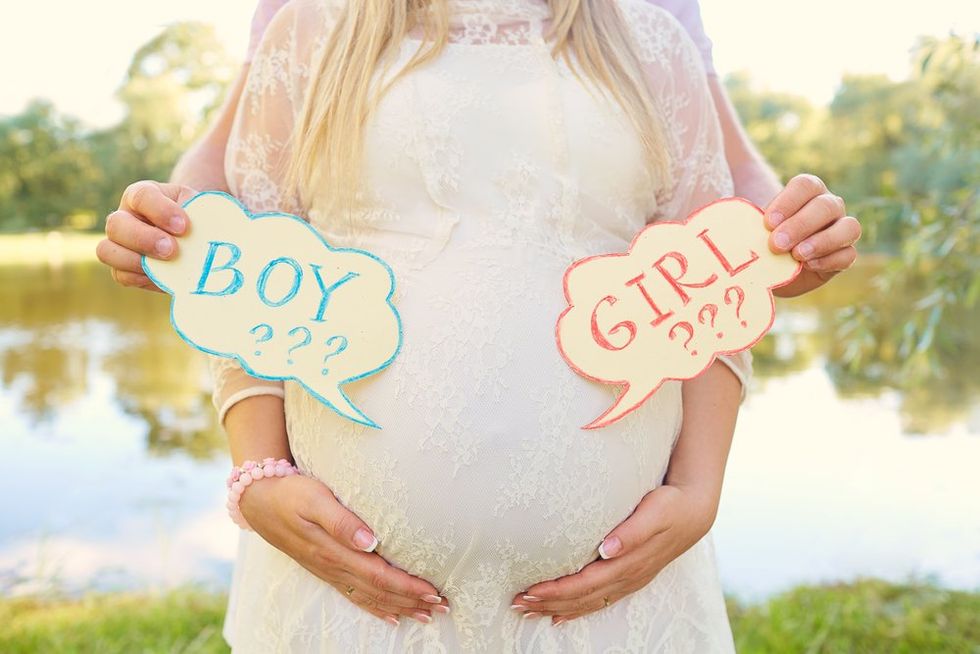 via: Shutterstock
Any parents-to-be, whether they like to admit it or not, have a burning curiosity as to what gender their child will to be.
Parents are often eager to find out so that they can begin preparations...
A lot of parents like to know the gender of their child before it is born in order for them to prepare for the arrival. Some people like to decide on a name before birth, to buy clothes for their baby, and to decorate a room for their child.
It's not everyone's cup of tea, but it all depends on the parents-to-be.
It is a choice completely up to the parents and others should respect that.
But for those who decide that they want to find out...
The gender reveal isn't just a case of finding out the sex anymore. A party has to be thrown, and it has to be a huge deal.
What ever happened to just finding out and leaving it there?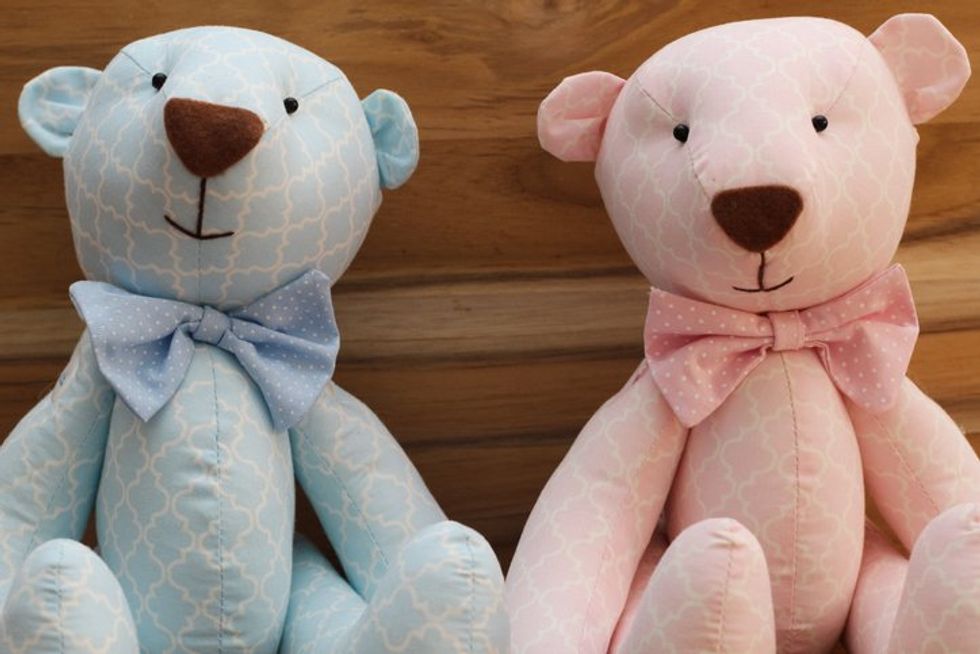 via: Getty Images
Long gone are the days when people would find out their baby's sex at a scan and just going home happy as Larry.
Some have even been done on television...
A little OTT, if you ask me...
It gets even worse...
via: The Mirror
One lizard-loving dad went to extreme lengths to use an
alligator
to reveal the gender of his child. Now things are just getting out of hand...
The most popular method of gender reveal...
Rather than go on television or use a damned alligator, most parents prefer to use confetti or smoke cannons for the dramatic reveal of their unborn child.
Which is exactly what this Tennessee couple wanted for their reveal...
Parker Stuard and his girlfriend, Micah, decided to host a big gender reveal party for their friends and family over the weekend.
The party needed to be perfect.
With this being the couple's first child, they wanted the party to be perfect - and the reveal to be even better. What could possibly go wrong?
Everybody waited eagerly to find out...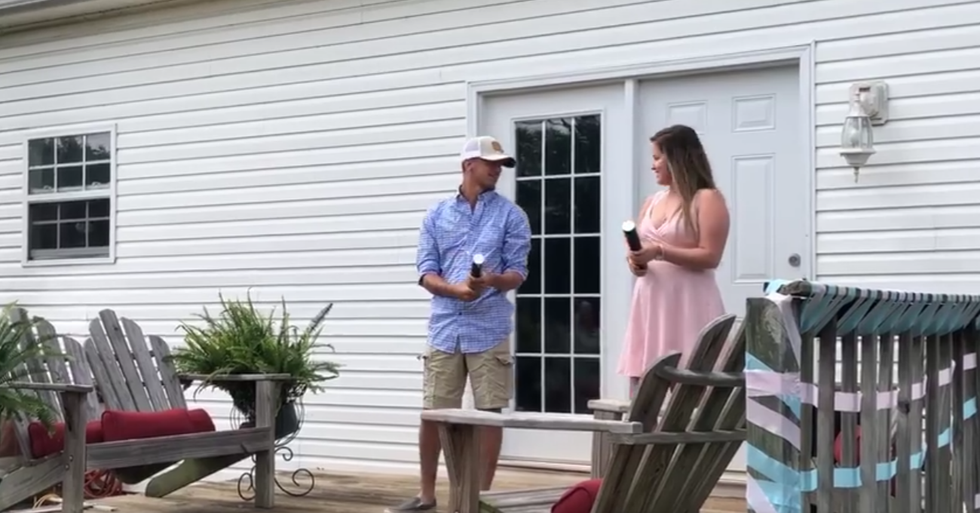 via: Facebook
With their baby being due in November, Parker and Micah felt that now was the perfect time to reveal the gender of their baby. Grandparents, parents, siblings, and friends eagerly gathered and waited to find out the amazing news while the pair took their stances with smoke cannons.
Looks like they're going to be welcoming a baby boy!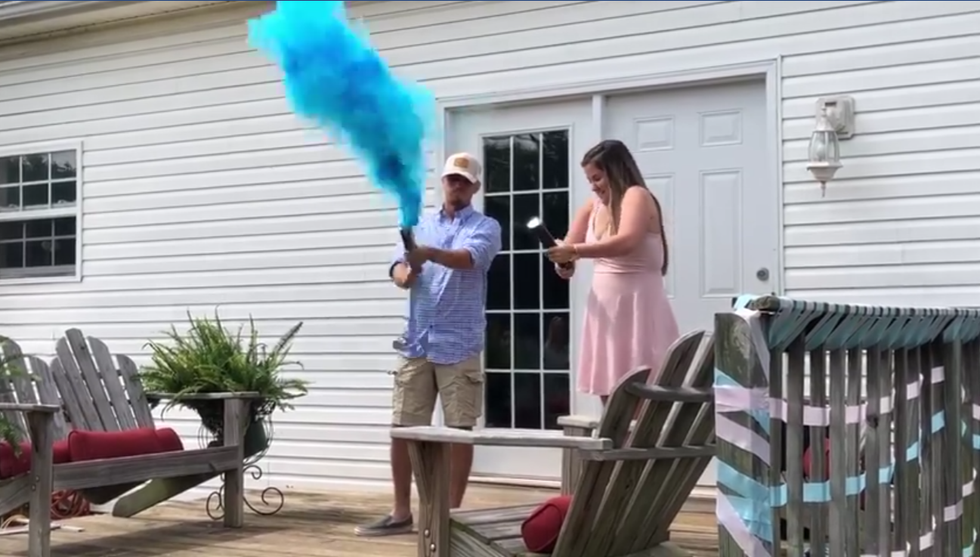 via: Facebook
While Micah was initially struggling with her smoke cannon, Parker quickly released his with a puff of bright blue smoke.
It's a boy!
But all is not well...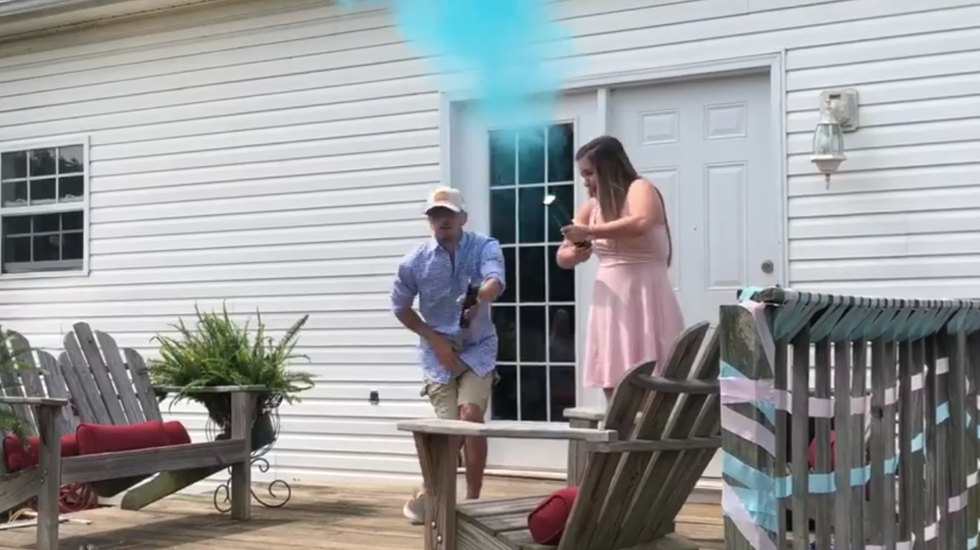 via: Facebook
The minute that the cannon fired out its smoke, the end of the cannon that broke free and exploded out. It caught Parker right below the belt.
Ouch.
I'm pretty sure that every man in America can feel his pain right now...
Poor Parker instantly doubled over and slowly knelt to the floor, and Micah never even managed to release her smoke cannon.
The entire family witnessed the eye-watering event...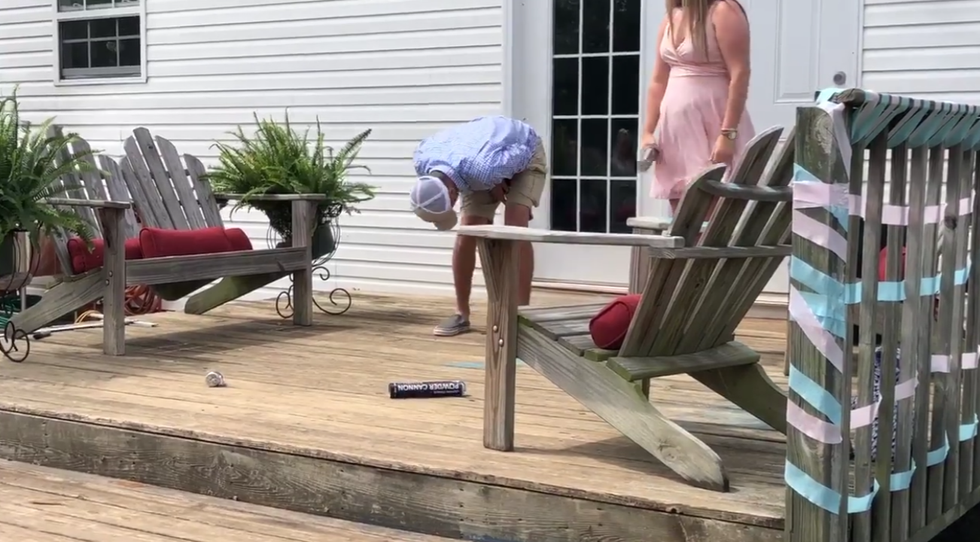 via: Facebook
Parker and Micah's family and friends were all on hand to witness the unfortunate turn of events, and they were quick to comment.
Totally a laughing matter...
One friend wrote on
Facebook
: "This is hilarious." Another wrote: "Note to self: aim canister away from crotch."
Luckily, Parker managed to see the funny side...
He posted the video to Facebook, and captioned it: "I reckon one child will be enough."
Parker shouldn't have anything to worry about...
Despite the extremely painful encounter, it doesn't look serious enough for Parker to have sustained life-changing injuries.
All the best to the parents-to-be!
Now that that embarrassing yet hilarious situation is now over, the couple can start planning for and looking forward to the arrival of their baby boy.
Watch the eye-watering moment here...
Warning: cringe factor is
high
on this one, guys...