Kris Jenner has been slammed by fans for insulting Caitlyn Jenner in a recent Father's Day Instagram post…
We all know about the famous Caitlyn Jenner transformation.
Remember? When the gold-medal-winning Olympian and partner to Kris Jenner transitioned into a woman back in 2015?

It was a huge part of the bizarre public spectacle that is Keeping up with the Kardashian's.
Caitlyn came into Kris' life after the death of her first husband, attorney, Robert Kardashian. She went on to have 2 children with Kris (Kendal, and Kylie) and was hastily blended as a significant father figure to all the Kardashian sisters.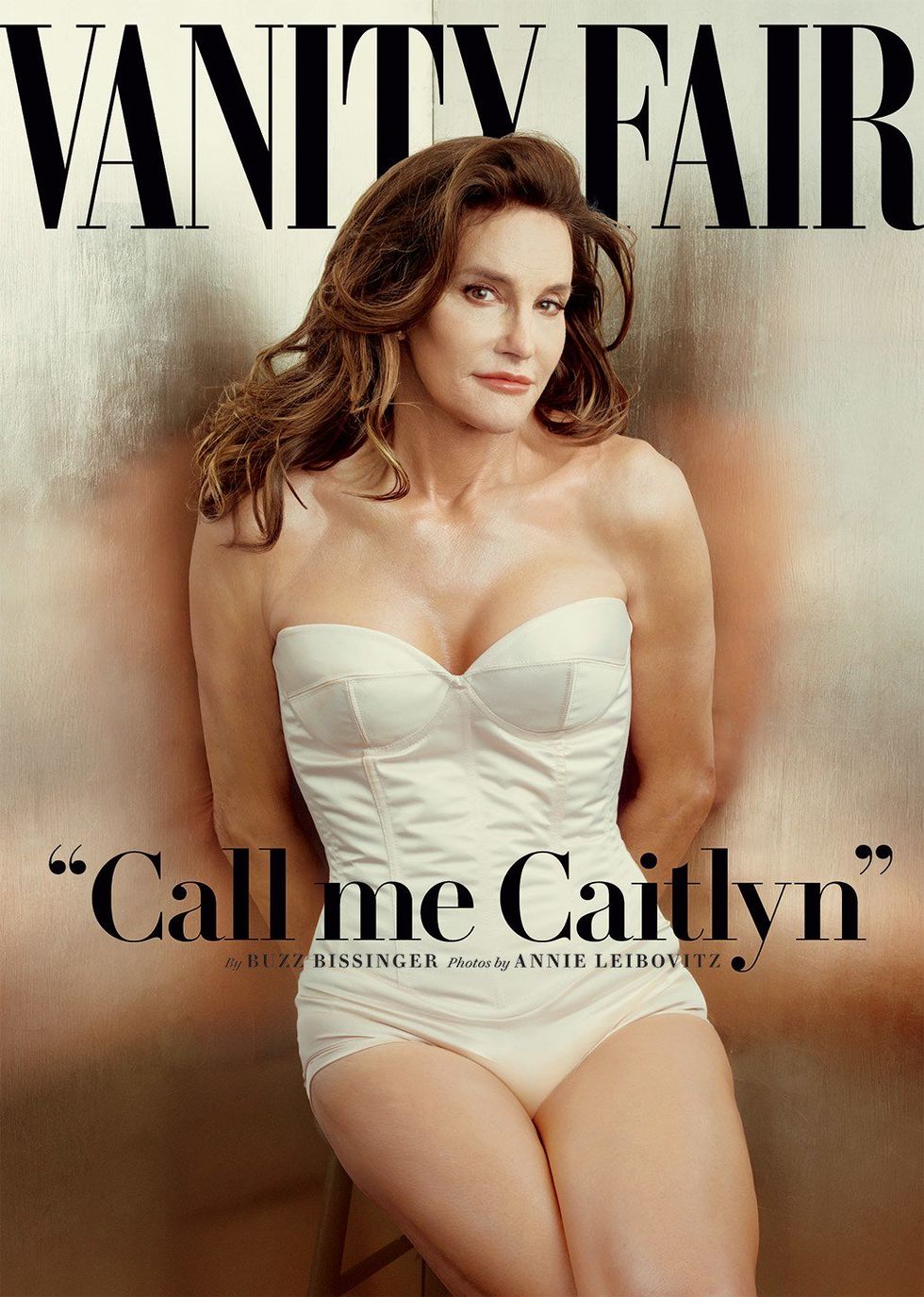 And, in true Kardashian-Jenner fashion, she came out on the cover of Vanity Fair. People marveled at the impressive transformation, which had completely eliminated any traces of her previous self. She underwent her final operation – the irreversible sex-reassignment surgery – in 2017, officially marking the birth of Caitlyn.

In her debut Vanity Fair interview as Caitlyn, she explained how liberating it felt to finally be open as a woman: "I have nothing left to hide. I am kind of a free person, a free soul. Up to this point, I would wear, you know, Bruce would wear sweatshirts with hoods on them so paparazzi can't get pictures and all that kind of crap."

When asked about sending a full airplane out just to pick up her Mom, Caitlyn explained: "I know. What I told her: "Isn't Caitlyn a much better friend?" Bruce, he would never send a plane. No, no, no, what a jerk the guy was, O.K., Caitlyn is like, "Send the plane. Mom, we're sending a plane, we're going to go pick you up and bring you down here."… It seems like she has a lot more friends than he ever had."

The shocking transition understandably took its toll on her daughters, Kendall and Kylie.

"My dad says it herself sometimes, it's kind of like mourning the loss of someone, because it is," Kendall said in a candid interview about Caitlyn's transition. "My dad is my dad, but he's not there physically anymore. But she lets me call her dad – that's the last little piece of dad I've got."

"It's an adjustment. It's something you have to get used to. But I've known since I was a kid," Kendall revealed in the same interview. "He never confirmed it to me, but I've known for a very long time. It's the same person."

In addition to Kris Jenner and the other Kardashian sisters cutting ties with Caitlyn Jenner after the release of her memoir, The Secrets of My Life, the youngest Jenner sisters soon found themselves growing distant from their father.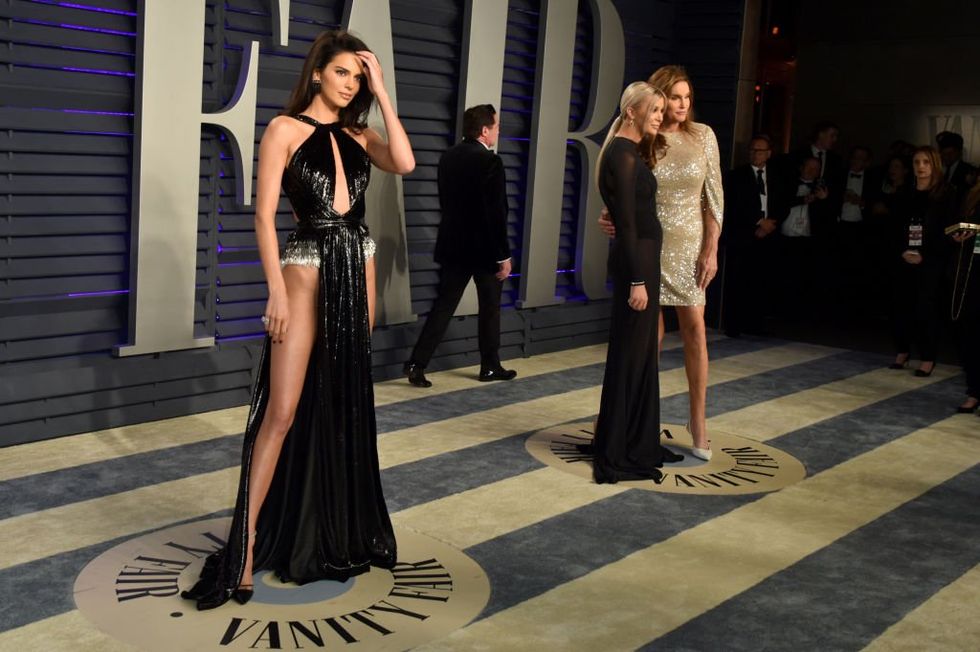 And Kendall has publically remained loyal to her mom, Kris, during her parents' feud. "Kendall is loyal to Kris [Jenner] and has very little to do with her dad. The more time that has passed, the more she feels Caitlyn has let her down with the things she has said and with her actions," a source shared with E! News back in 2017.

Last year, Kendall's ex-boyfriend and NBA star, Blake Griffin, decided to have his own little jibe at their damaged father-daughter relationship.

Blake took to the stage at last year's The Comedy Central Roast.
Griffin just couldn't resist squeezing that Kardashian-Jenner flannel completely dry, could he? During the Roast of Alec Baldwin, Griffin saw his opportunity and seized it… By taking to the podium to rip Caitlyn to shreds.

He began by poking fun at a typical Kardashian-Jenner stereotype… "Caitlyn completed her gender reassignment in 2017, finally confirming that no one in that family wants a white d*ck."

He started by genuinely thanking Caitlyn for her bravery with her transition, and the doors she has opened for other trans people. So far, so good, right? However, he then went on to say: "On behalf of the entire NBA and half of the rappers on the Billboard charts, I want to thank you for giving your daughters their daddy issues."

Somebody pass Caitlyn the suncream, because she just got burnt.
Though she initially laughed and clapped along with the brutal joke, she responded with a slightly frosty remark: "I'm not perfect. I'm a person trying to figure out my life, just like everyone else. All I want is for future generations of transgender people to know that if I can find the courage to be who I am, then you can too. If you have a problem with that, then you can suck my d*ck. If you can find it!"

And she was seen laughing and clapping on the sofa with the likes of Alec Baldwin and Robert DiNiro throughout the full ordeal.

But what we can imagine is how furious this will have made "momager" Kris Jenner.

And when Caitlyn very publically accused Kris of being "emotionally abusive" during their marriage, the former Olympian found herself being more and more distanced from the famous family.

And the Kardashian clan was quick to share some candid memories on Instagram with the fathers in their lives.

Including the late Robert Kardashian, her sons-in-law, and members of her family. But fans were quick to point out… where's Caitlyn?

"Would've put catlin over Tristan. How do you post everyone but the man who gave you your precious Kylie?"

Which lead to the manager reposting the Father's Day message – but this time, including Caitlyn.

However, it was just too late for Kris…
As fans took to social media to brutally mock the manager for her mistake.

And does this mean that Kris still isn't on good terms with her ex?

But she clearly wants fans to think everything is good going by the speed in which she reposted her Insta post! For more on the Kardashians, keep scrolling to read about why Kim has been mom-shamed…