Many of us dream of one day going on a luxury cruise. With unlimited snacks, fun activities and maximum potential for relaxation, they're the dream vacation for those who just want to unwind and pamper themselves.
But one unique cruise ship recently became the largest vessel to squeeze through the 4-mile long canal that separates the Greek mainland from the Peloponnese, which is usually way too narrow for most liners.
Nail-biting footage has surfaced, showing the ship squeezing through the narrow gap with just inches to spare. Keep scrolling to get a glimpse for yourself.
For many, a cruise is the ultimate luxury.
A cruise ship is nothing like a regular boat.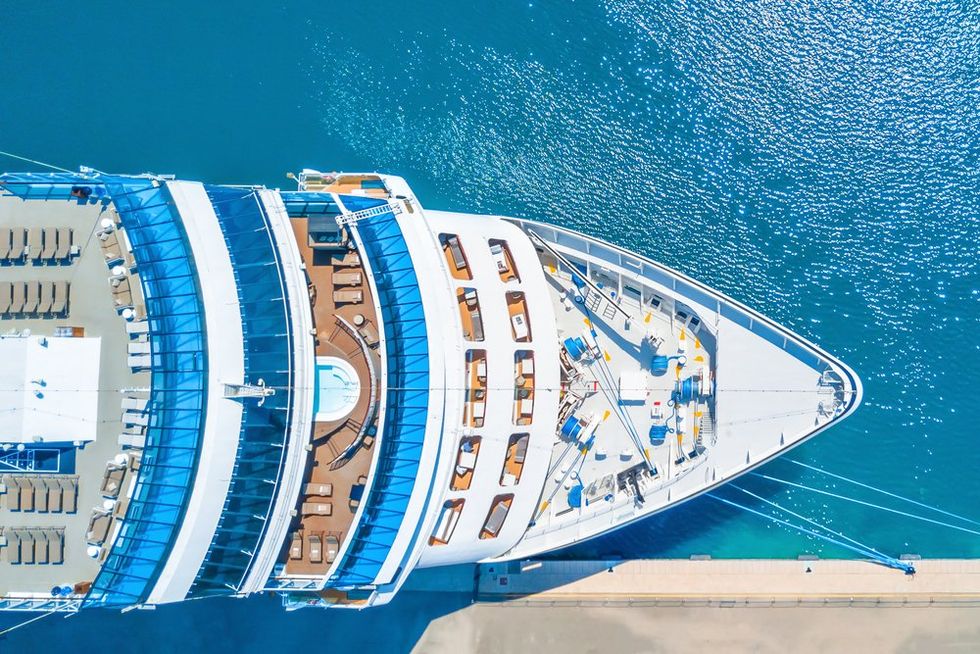 In fact, once aboard, you can almost forget you're at sea at all. They're not just bed and board, but a hive of fun activities.
In fact, they're more like floating hotels.
For many, a cruise is the ultimate escape.
and mentally.
Plus, cruises offer truly stunning scenery.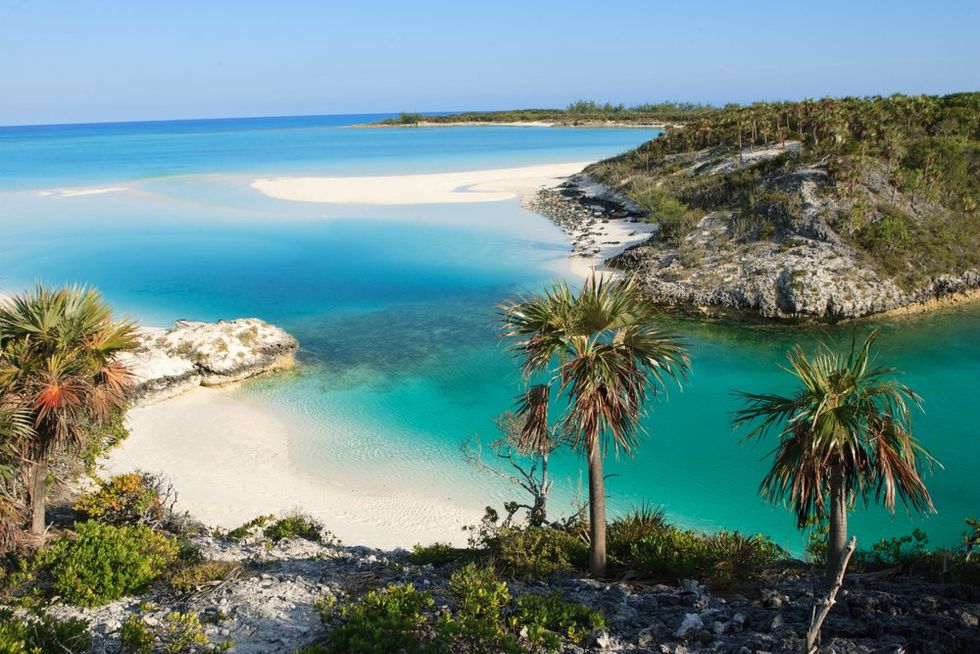 Many tend to happen around tropical destinations, allowing you to get a taste of the blue skies, clear waters and white sandy beaches that seem like a real-life paradise.
In fact, we're getting tempted to book one right now.
The combination of being totally taken care of, the feeling of exploration and freedom that comes with the open sea, plus the opportunity to see some of the most beautiful places on earth sounds hard to beat.
The Bahamas sound particularly good right about now.
One popular destination in the Bahamas in Nassau.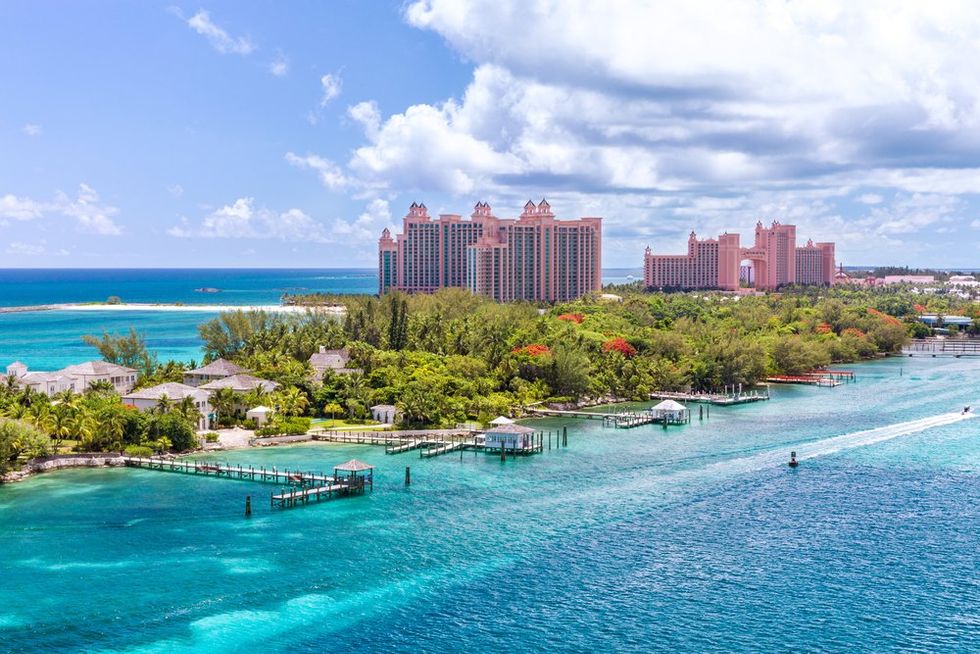 Nassau is the capital city of the Bahamas, and is located on the island of New Providence. Just a short boat trip away is the legendary Paradise Island, famous for its beautiful beaches.
Many cruises around the Bahamas make stops at these locations.
But, over in Europe, Greece is also a fan-favorite cruise destination.
Last week, one cruise ship had a very near miss.
The ship successfully managed to squeeze through the Corinth Canal in Greece.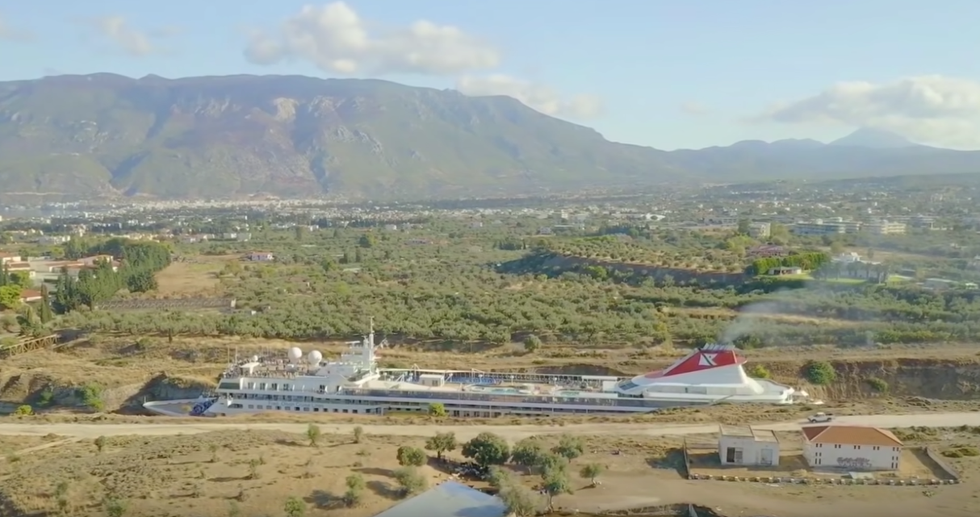 The 4-mile long canal separates the Greek mainland from the Peloponnese, and can save around four-hundred miles of journey time around the peninsula. But it's so narrow that cruise liners never attempt to cross it.
But this cruise ship had other ideas...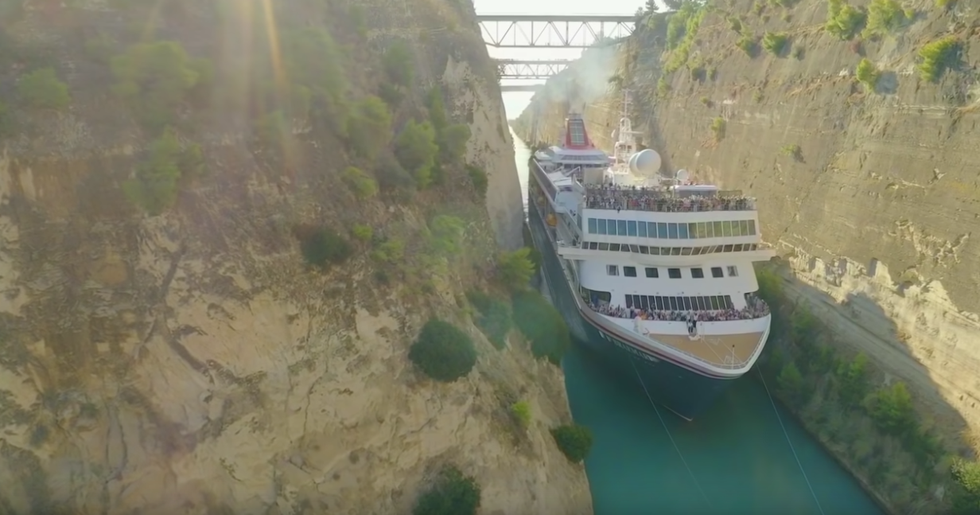 According to
Metro
, people on the 22.25-meter-wide ship were at times "able to touch the sides of the canal," which is twenty-four metres wide at its narrowest point.
A tugboat was used to aid the journey.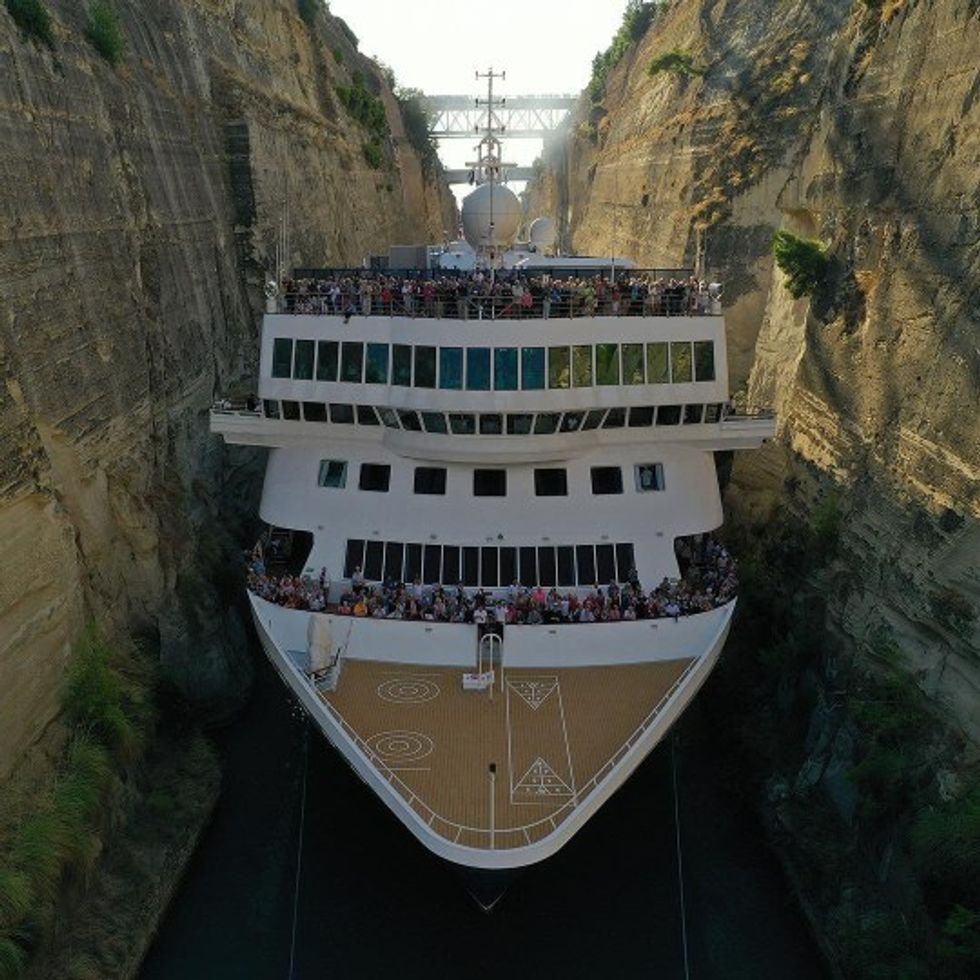 The 24,000-tonne ship had to be assisted by a tugboat to avoid bumps while carrying over the passengers and crew.
Check out the nail-biting footage below:
Passengers seemed to enjoy the thrill of it all... One person said to be on board tweeted: "Wonderful views and exhilarating. Could touch the trees as we passed by. Congratulations to Captain Jozo Glavic and his crew."