Being trapped on a cruise ship during this pandemic doesn't sound all that bad... cocktails on deck, full spa access, onboard musicians... need I go on?
Well, that couldn't be further from the truth for one cruise ship singer who has been "treated like a prisoner" without the courtesy of being told when her grueling sentence will end...
She has released a terrifying video showing what it's really like for the crew on board the Celebrity Infinity cruise ship...
Being stranded on a cruise ship doesn't seem all that bad, does it?
With spas, pools, restaurants, and bars, I could think of worse places to be marooned. However, things aren't always as they seem...
Thousands of cruise ship workers have been kept in the dark about when they'll be able to return home.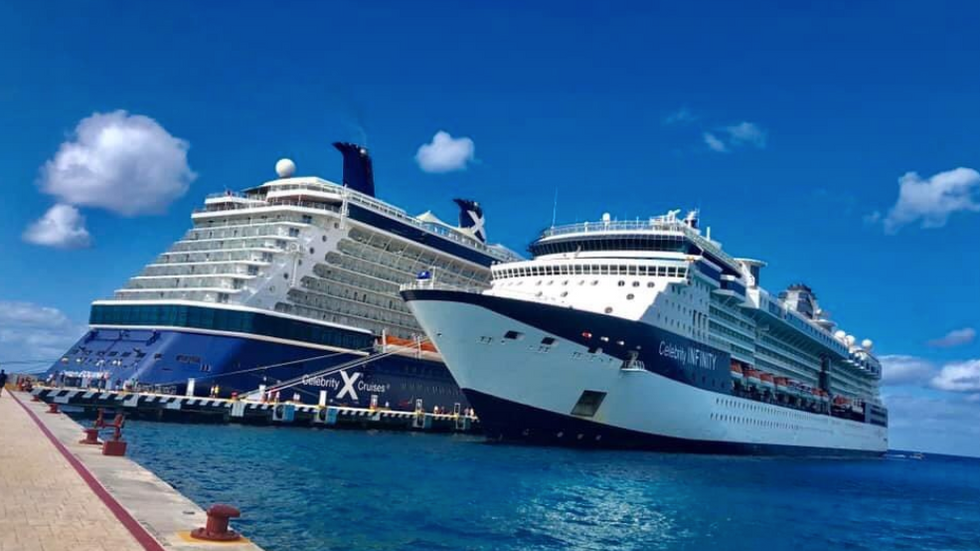 via: Twitter
With many having to live in cramped conditions with no natural sunlight or fresh air.
Basically living like prisoners.
It's been over a month since the pandemic hit parts of the US, and people are still stranded on cruise ships.

— zellie (@zellie)1588510821.0
Without any indication of when they'll be allowed to leave.
Many have turned to social media to tell their story.
My son is one of approximately 80,000 cruise line workers stranded aboard a ship (not being paid). His ship arrived… https://t.co/pPD84vWaJI

— Kelly Daigle Pielow (@Kelly Daigle Pielow)1587992359.0
But the shocking truth behind what cruise ship workers are going through hasn't thoroughly been revealed until now...
At first, for many workers, it seemed like a mini-vacation...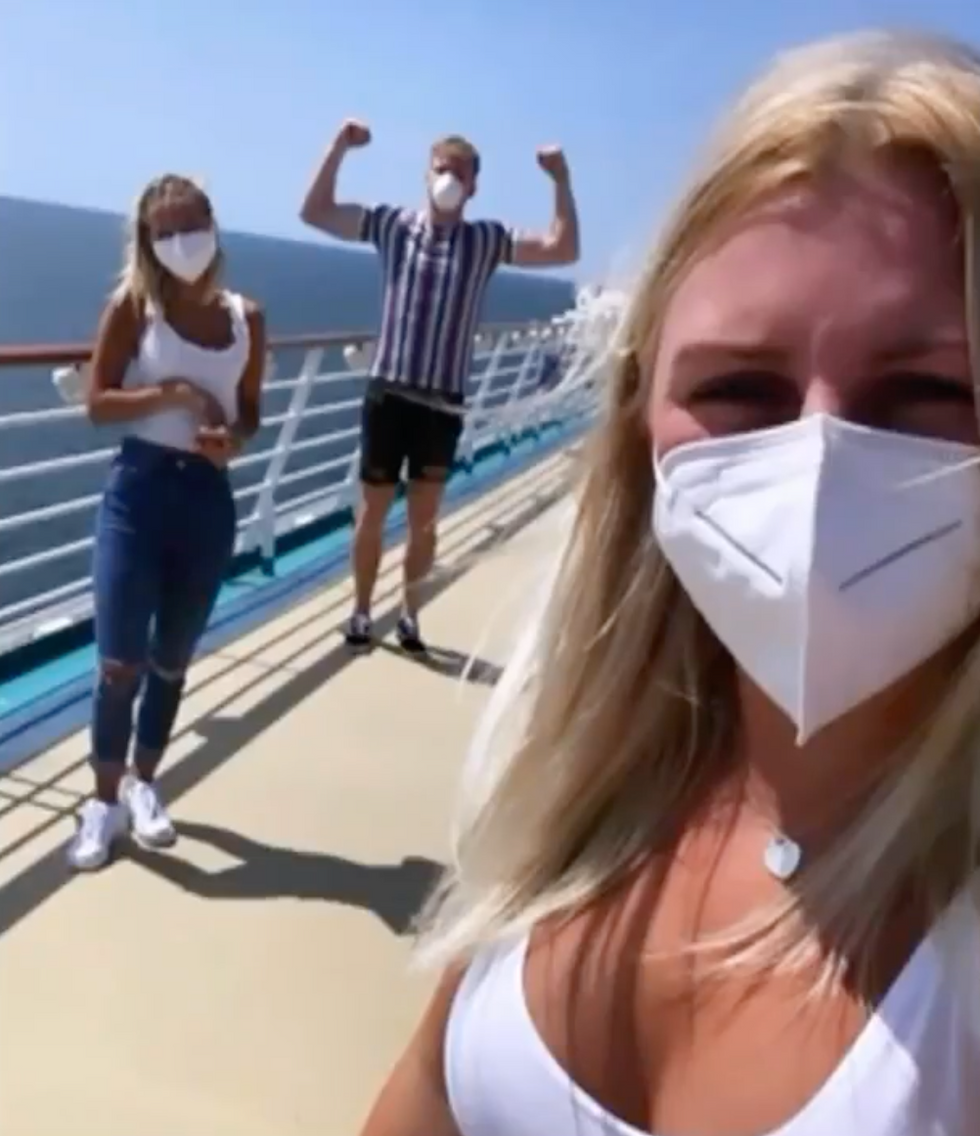 via: Facebook
With performances halted, and restaurants working at a discounted price, things didn't seem too bad.
But sadly, that didn't last very long...
Just taken. Highways are empty, but hearts are full. Cruise ships are docked but aspirations are sailing high. Miam… https://t.co/CXN7kYytUr

— Alberto M. Carvalho (@Alberto M. Carvalho)1584923020.0
Cracks soon started to show when someone on board tested positive for the virus.
Sending a cruise ship into disarray.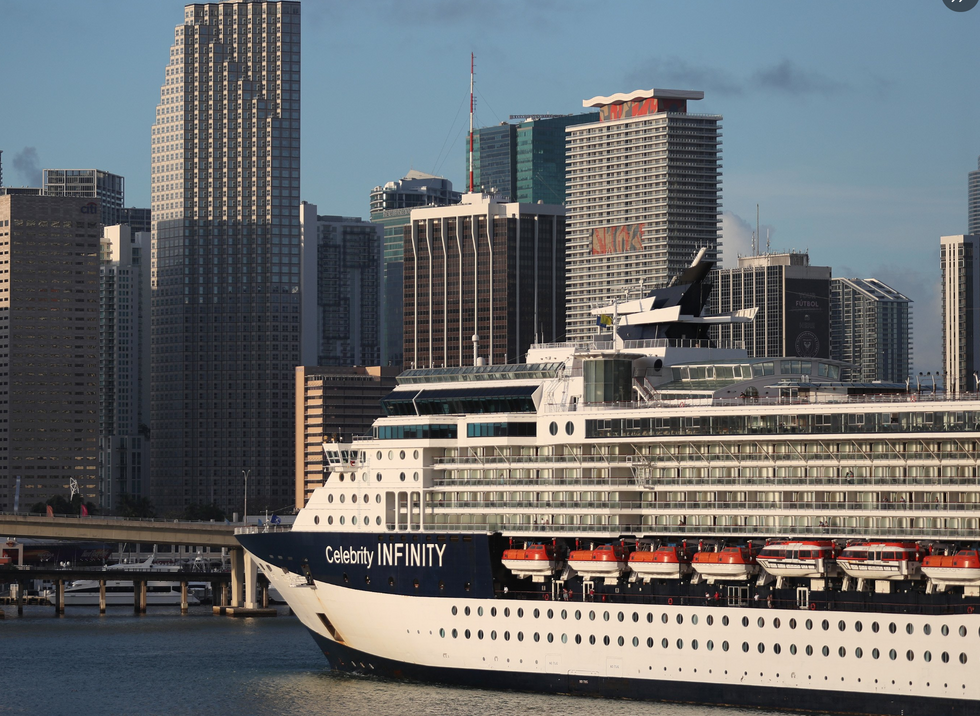 via: Twitter
A singer trapped on a ship off the coast of Miami has come forward to detail the nightmare she's being forced to live from inside her tiny cabin.
Twenty-four-year-old Julia Whitcomb has been stuck aboard Infinity for the past thirty-four days and counting...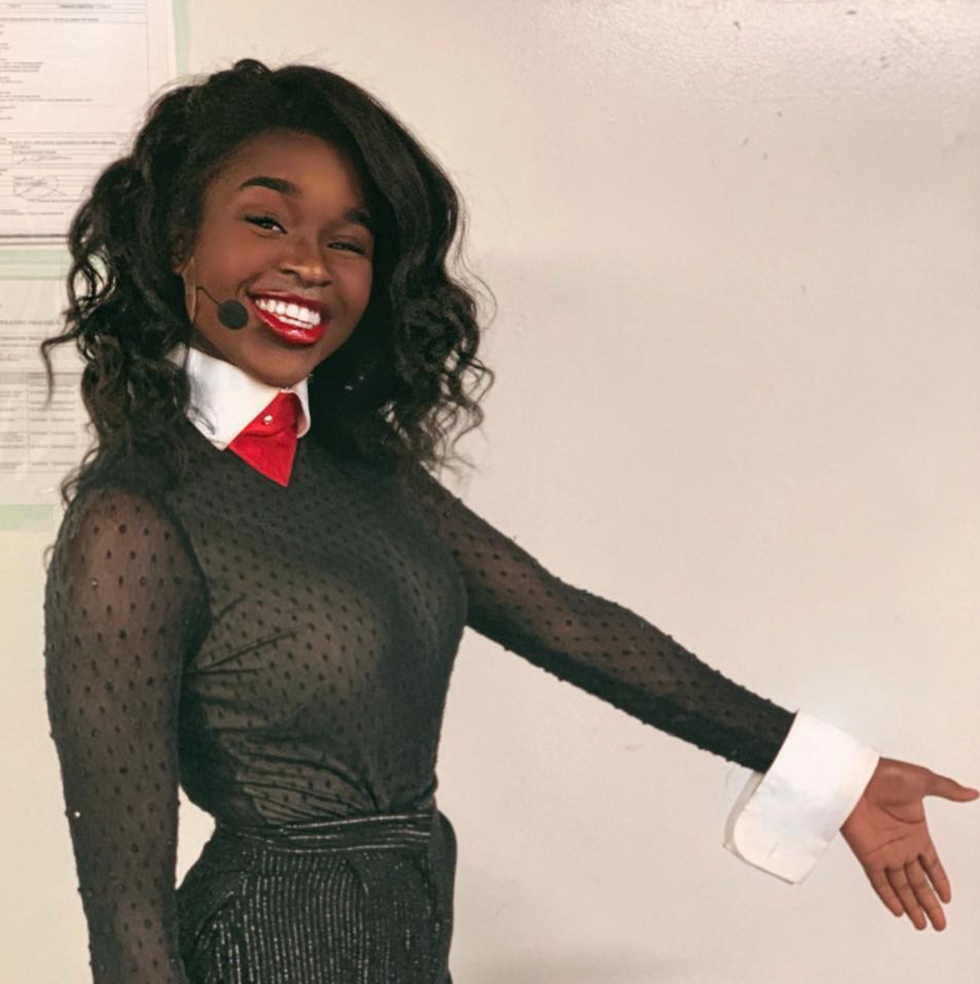 via: Facebook
And has no idea when she will ever be allowed to leave.
Julia has spoken out about how she feels as though she is being treated like a prisoner.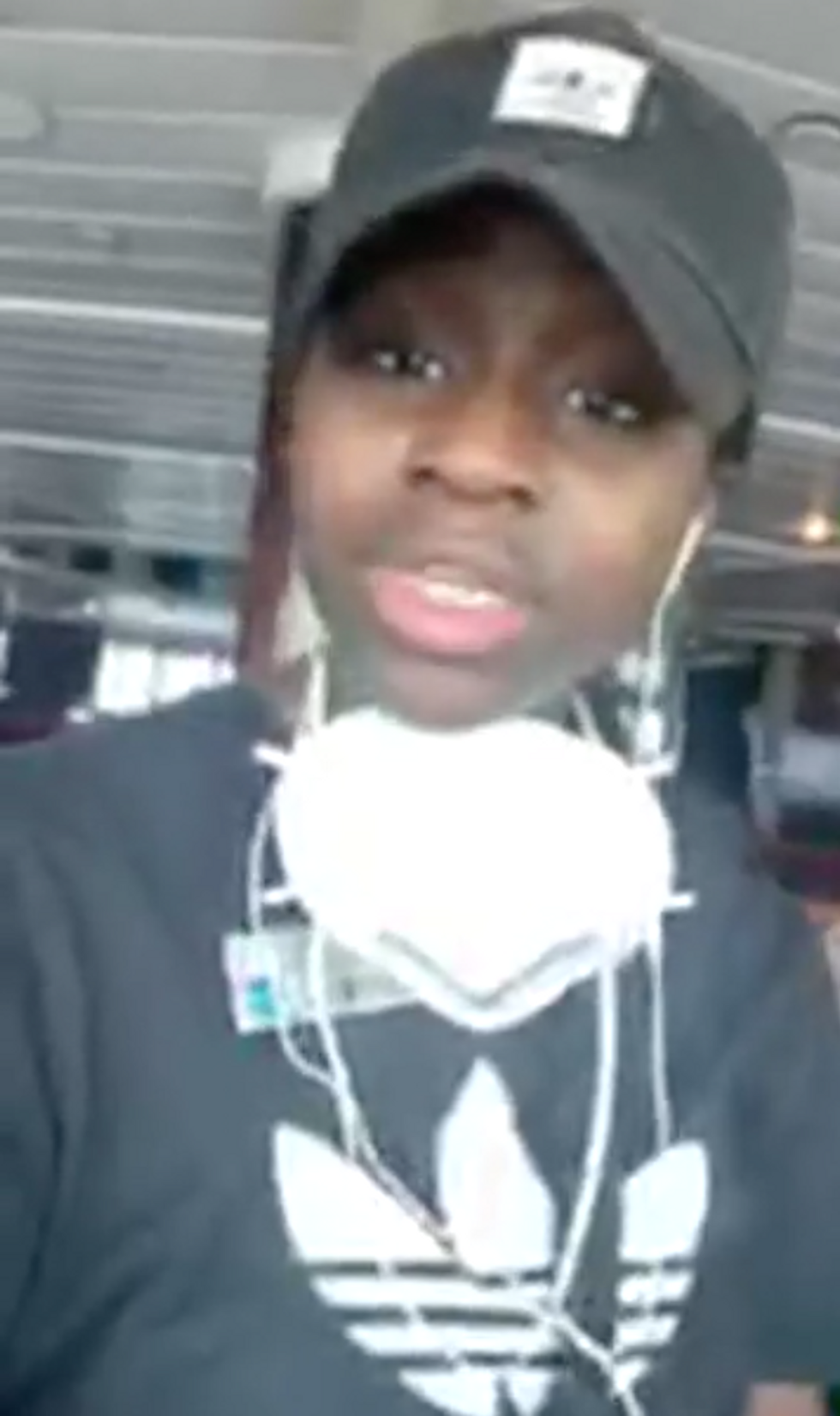 via: Facebook
The "zero tolerance" restrictions are taking their toll on the singer who is living in a cell-like cabin, only made worse by not knowing how long her
sentence
will be.
She details her experience through Facebook, describing how she is given mixed messages about being allowed to return home to Illinois, then shortly after told she cannot.
"I have been asking, begging, and pleading to be allowed off the boat," she said. "But the answer is always no."
When this initially started she admitted it felt "like a mini vacation."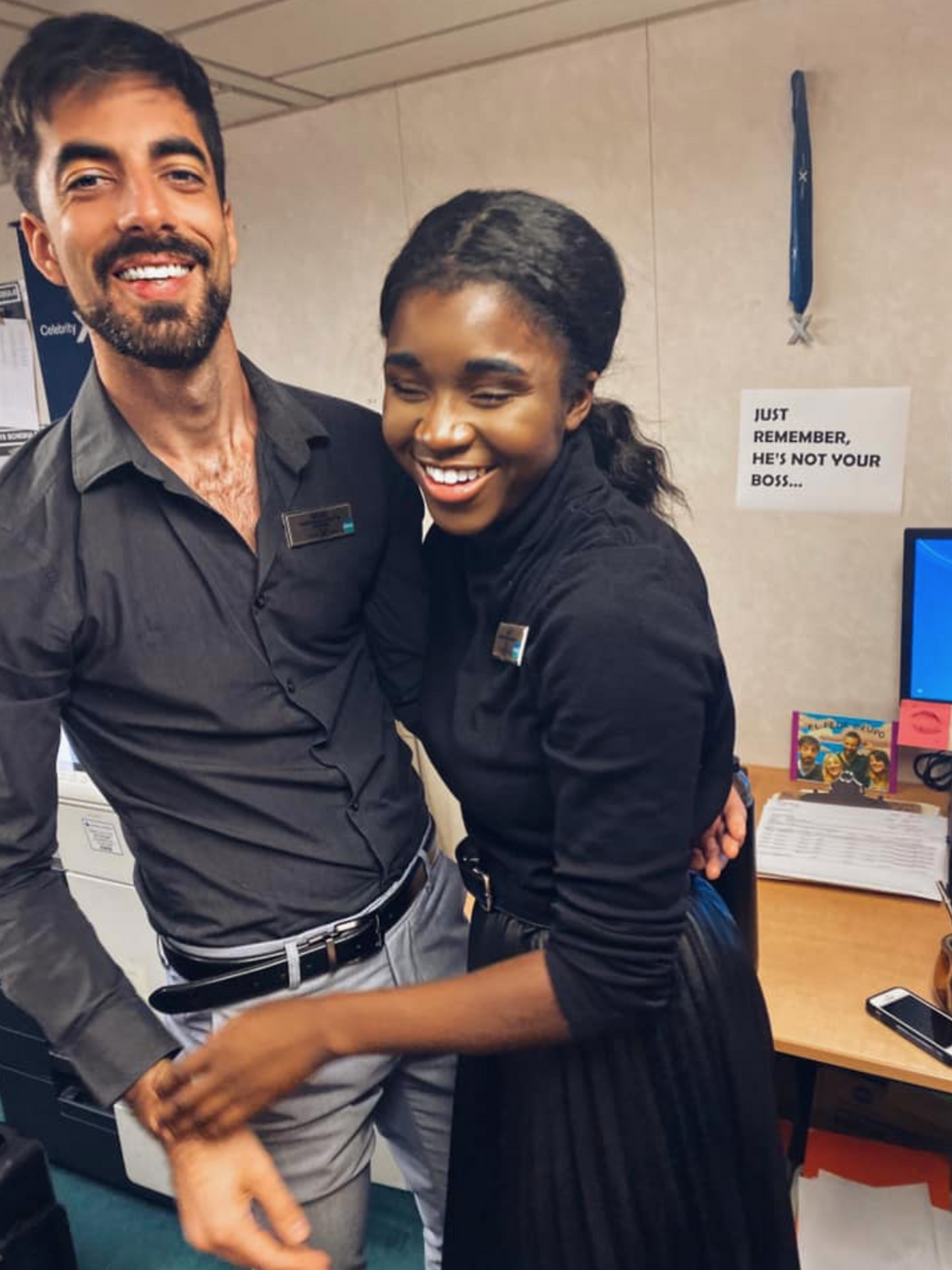 via: Facebook
"The pools, hot tubs, spas, and fitness centers were all open for our own recreational use. The specialty restaurants were open at a discounted price. The bars served liquor early in the day until late at night. On-board musicians played every evening; the production cast put on a show. I was still singing."
But all that soon came crashing down, when on March 23, a person on the ship tested positive for the virus.
"That's when things got scary. We were suddenly isolated to 'crew only' areas. All social events were canceled," she said. "Meals were served in tiny dining halls where it got so crowded it was impossible to socially distance."
Things gradually got worse...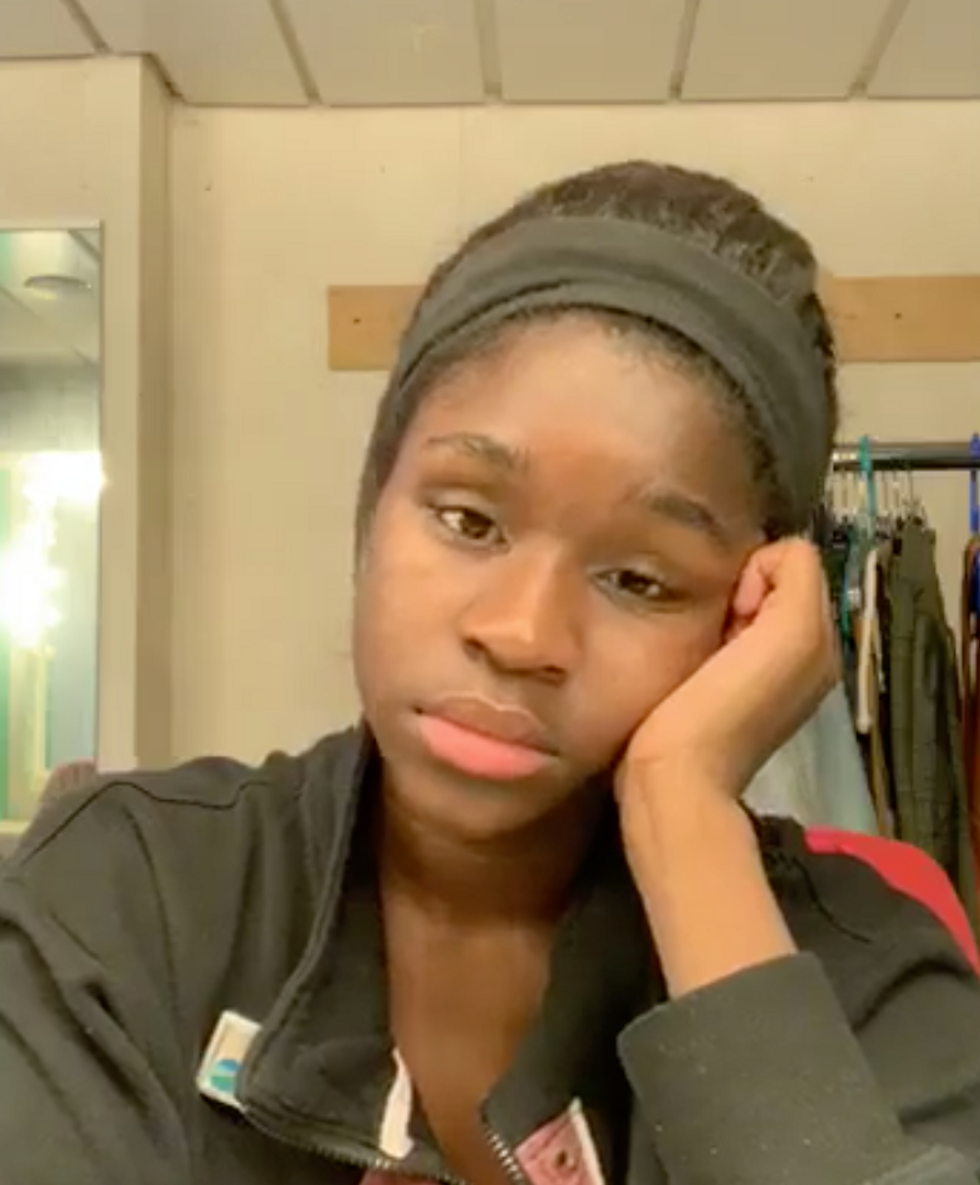 via: Facebook
"We had hand-washing monitors. We were no longer allowed to serve food to ourselves. Members of the food and beverage department wore masks and gloves and were instructed not to allow us to touch anything. They served us food and handed us cutlery and beverages. Salt and pepper shakers were even removed from every table."
Isolation was introduced on board 5 days later, which meant Julia and her boyfriend were forced to move below deck to a tiny room without daylight or fresh air.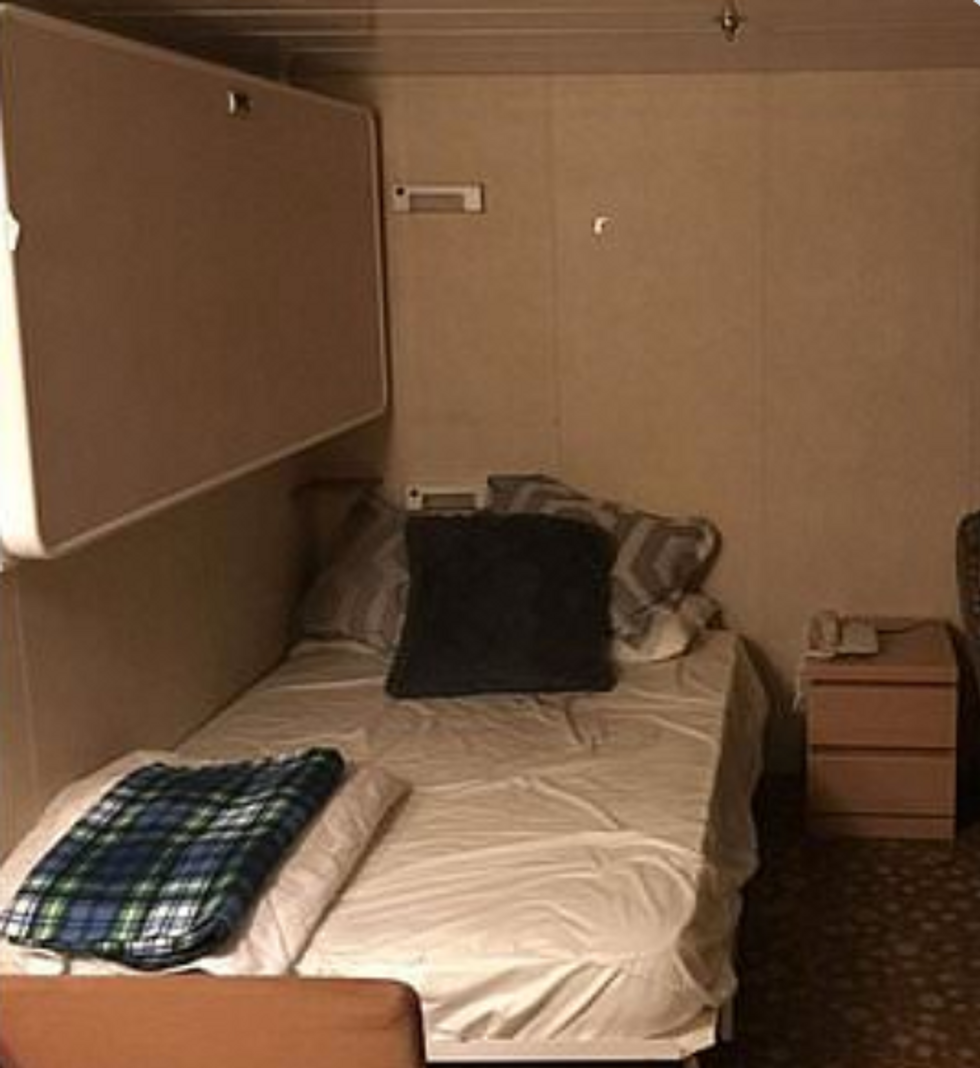 via: Twitter
"We were told to remain in our cabins and that there would be a 'zero tolerance' policy for leaving at any time," she said. "There were temperature checks twice a day and meals delivered three times a day."
As you can imagine, the room quickly became grotty...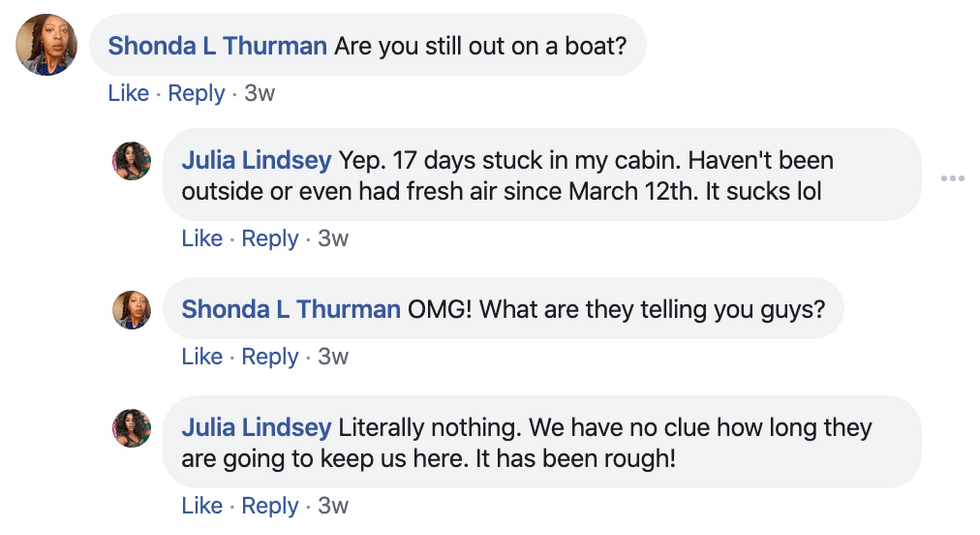 via: Facebook
"After a few days of not having any sunlight and poor ventilation, my eyes began to hurt from the lack of light," she wrote. "I cried every single day, my mood in a constant swing. I went to bed in darkness and woke up in that same darkness. It always felt like it was 2 a.m."
After an extra 5 days of asking to be moved, they were finally allowed a room with a window, despite there already being plenty of empty rooms available.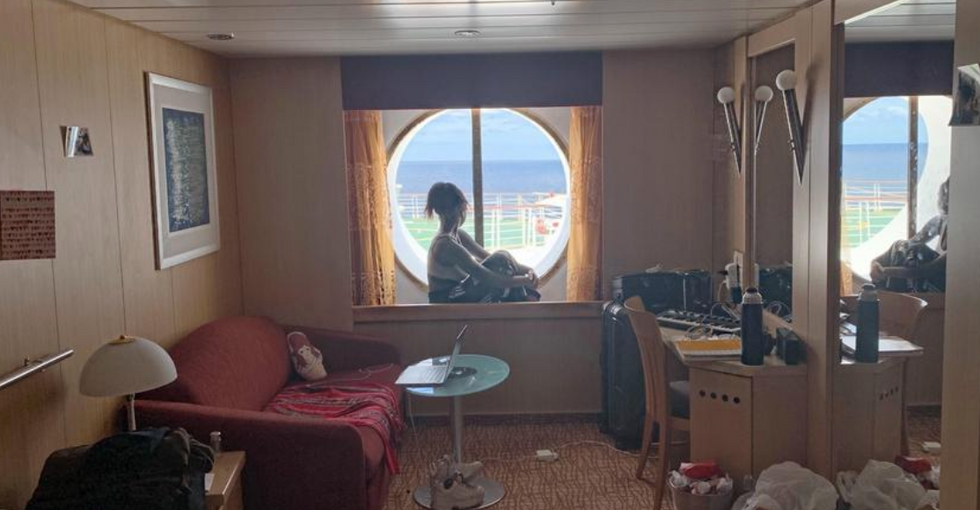 via: Twitter
They were told that the boat was set to dock in Miami once the fourteen-day isolation period was over, and they would then be allowed to go home,
if
the company agreed to drive them home, due to seafarer restrictions.
Workers who lived in closer states such as Georgia and North Carolina were driven home without a problem...
But Julia was told her "home state of Illinois was deemed impossible to arrange on such short notice," So they left her behind.
Despite her employers claiming it's the CDC who will not let her leave, they said she can leave on the basis that her employers will take full responsibility for her safety until she returns home, which they refuse to do.
"The days are numbing. I go to bed late; I don't really sleep much. I wake up in the morning to someone taking my temperature," she wrote. "I have Wi-Fi and try to watch Netflix. I take really long showers—it's the only time I have privacy. Breakfast, lunch, and dinner come and go. And then it starts all over again. I haven't sung in a really long time."
In her latest Facebook video, she explains she was given a way off the ship... "Just say you're suicidal or plan on killing someone."
"Do you want to kill yourself? Do you want to harm anybody else?" she said she was asked in the "drive-by therapy session". "I just wanted to give you the opportunity for something that we're planning, that we want to give you the option to do. If you feel that you want to be psychiatrically tested, we're willing to take you hospital in Fort Lauderdale, and leave me there for two weeks." "And then from that point on they can do whatever they want I guess, maybe they'll find a place to quarantine me? The company just want to give you that as an option."
Despite the temptation to leave, just two hours before, Julia was told to pack her things and get ready to leave anyway, so she turned down the doctor's offer.
But once again, after readying herself to leave, and saying her goodbyes to her boyfriend, she was told she had to stay. And she
still
doesn't know when she'll be able to step foot on dry land. Despite people suffering in isolation like this, there are still people on the outside doing insane things, halting any progress we're making... Keep scrolling to find out why one woman cut a hole in her face mask...