It's 2018. We've all moved past outdated, restrictive views of what constitutes beauty. Radical body positivity has taken over Instagram. And yet, some fashion and beauty companies lag behind. They simply haven't gotten the memo that all types of women are beautiful, and that the real, non-Photoshopped versions of those women are the most beautiful of all.
But CVS is stepping up. Yeah, you heard that right! Your one-stop shop for makeup, greeting cards, Valentine's Day chocolates, and toilet paper is committing to showing real women in ads for their own products instead of airbrushing them into Barbie-land.
And as a frequent CVS shopper myself, I'm quite proud.
On Monday, CVS announced that the company would stop using "materially" airbrushed photos in advertisements for its beauty products in stores, online, and in other marketing materials.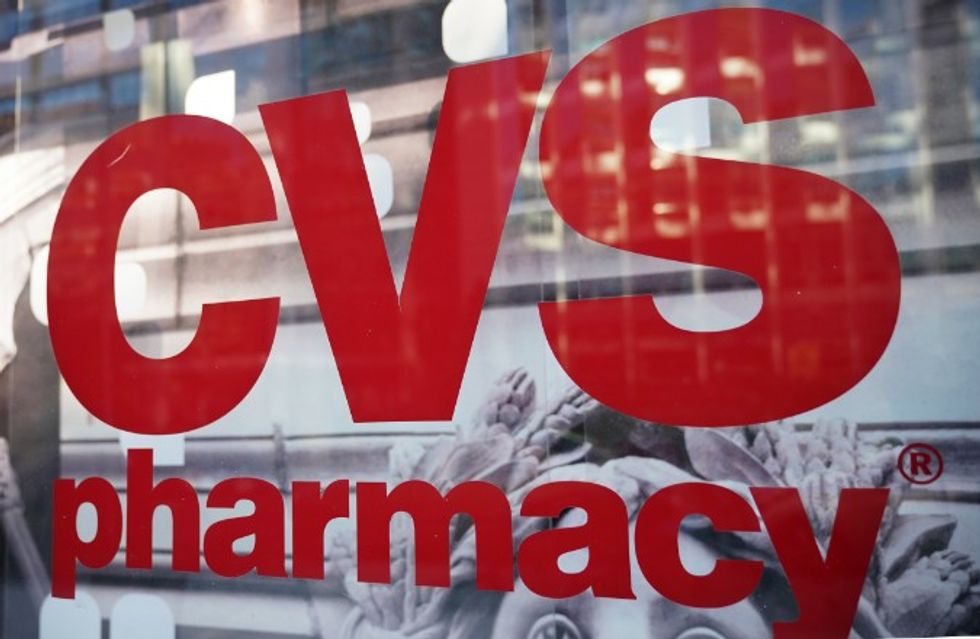 via: Getty Images
In a press release,
the company stated
, "We want our beauty aisle to be a place where our customers can always come to feel good, while representing and celebrating the authenticity and diversity of the communities we serve." Can I get a "Hell yeah!" for brand awareness and positive change?
They've committed to posting authentic photos and stop airbrushing out "flaws." In their statement, they said: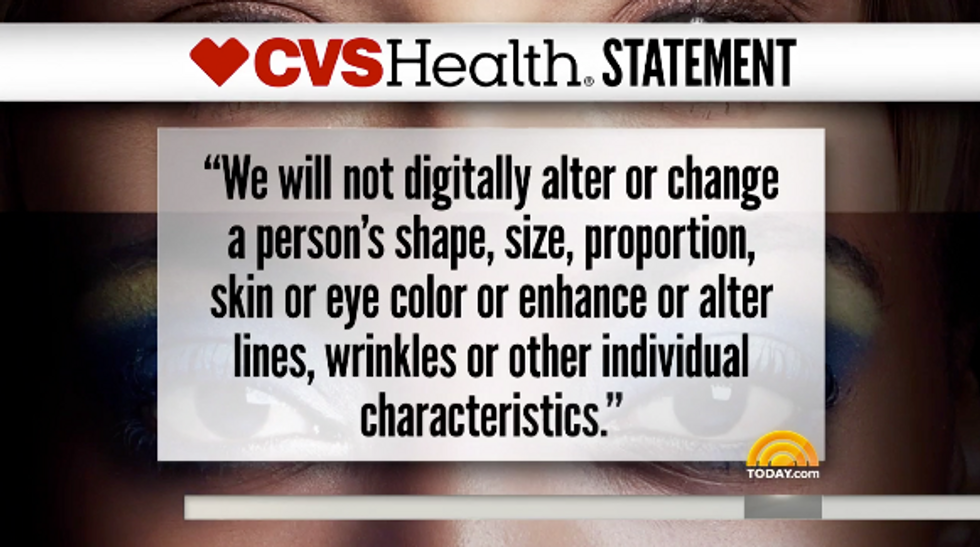 via: NBC News
There is a changing tide in representation in the modeling world and in ads for beauty products for sure, but the fact that CVS is getting on board feels like it means something extra special.
CVS is such a part of my daily life — I don't know about you guys, but I shop there a lot — and so its new ads will be a pretty ubiquitous presence in a lot of people's regular routines.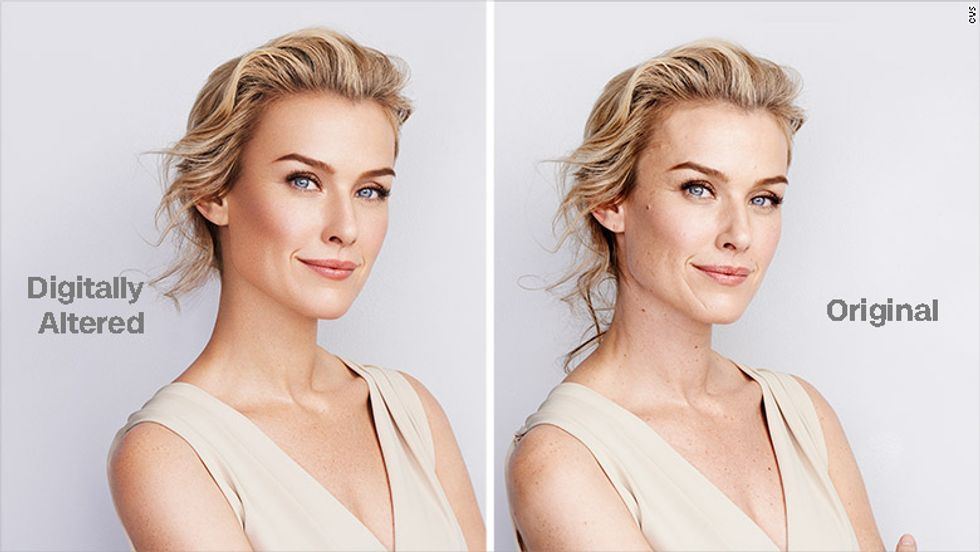 via: CVS
It's not just about what you see when you're looking at a magazine. It's about what you see when you're running to the store to replace a light bulb or pick up more toothpaste. And that's significant!
Truly, this change is about promoting women's health.
In a statement,
president of CVS Pharmacy Helena Foulkes said
, "The connection between the propagation of unrealistic body images and negative health effects, especially in girls and young women, has been established."
To be clear about which photos aren't airbrushed, CVS will be adding this "Beauty Mark" to images that haven't been retouched:
Coming soon. The CVS Beauty Mark to support a more positive self image in women and girls by promoting more realist… https://t.co/XkeOf044Yz

— CVS Pharmacy (@CVS Pharmacy)1516022215.0
It's part of their ongoing effort to be more transparent about the images and messages their sending out into the world. But this isn't the only step the pharmacy giant is taking to support public health...
You might remember that way back in 2014, CVS decided to stop selling cigarettes and other tobacco products.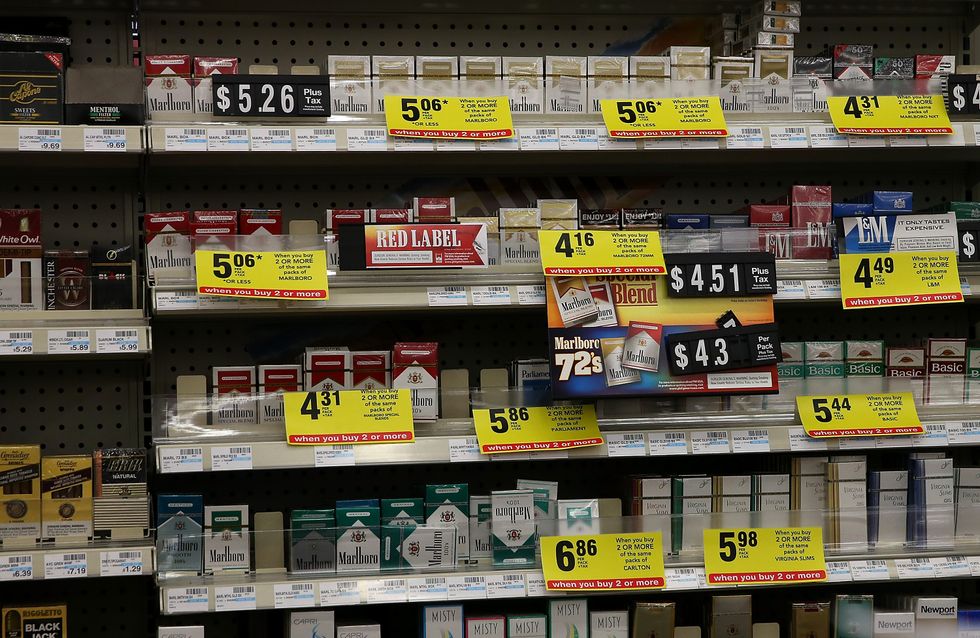 via: Getty Images
They became the first national pharmacy chain to do so
in an effort to promote healthier lifestyles. Is there an award for "Wokest Pharmacy"? Because it should go to CVS.
In the company's statement about no longer airbrushing photos, Foulkes reiterated CVS's commitment to bettering the health and the lives of their customers.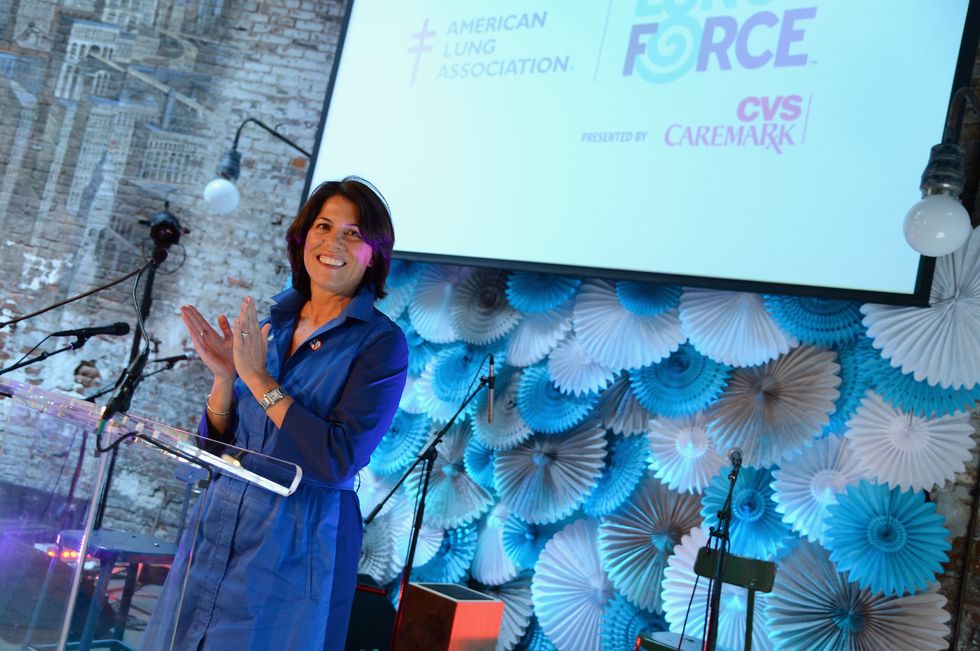 via: Getty Images
"As a purpose-led company, we strive to do our best to assure all of the messages we are sending to our customers reflect our purpose of helping people on their path to better health,"
Foulkes said
.
Foulkes appeared on CBS News and talked to Gayle King about this new initiative. She explained that for her, this comes from a personal place:
Helena Foulkes, executive vice president of CVS Health and president of CVS Pharmacy, joins @CBSThisMorning to disc… https://t.co/eyEyHnDBp5

— CBS News (@CBS News)1516022364.0
"Why we're doing this is, first of all, I'm a mother," Foulkes said, "I have two sons and two daughters, and I look at how my girls consume media. We're bombarded with media every day, and a couple statistics that really hit us is that 80 percent of women feel worse about themselves after looking at beauty ads.

"42 percent of girls in grades one through three want to be thinner... For us as a big healthcare company, with beauty inside, we felt like this was a health issue." It is absolutely a health issue and more companies that deal in healthcare and in beauty products should be realizing that every single day.
Not only is CVS committing to show unairbrushed photos in their nearly 10,000 stores nationwide, but they've committed to asking other brands it sells to participate as well. Because airbrushed photos? Well:
Their goal
is to put "transparent labeling on all beauty imagery" that appears in CVS stores by the end of 2020. It's one thing for niche clothing and beauty brands to hop on the body positivity train, but it's really significant for CVS, a national pharmacy with thousands of stores nationwide that all types of people visit on a regular basis, to commit to this kind of change.