June 6, 1944, marked a turning point in World War II as Allied troops stormed the beaches of Normandy, forcing the end of the German occupation of France.
To mark this Friday's 70th anniversary of D-Day, Reuters photographer Chris Helgren compiled a number of photos from that fateful day and took his own photographs from the exact same locations.
It's sobering to compare the heavy events of that day 70 years ago with the casual vacationers relaxing there today, enjoying a lifestyle that's enabled by those who sacrificed their lives on the same land...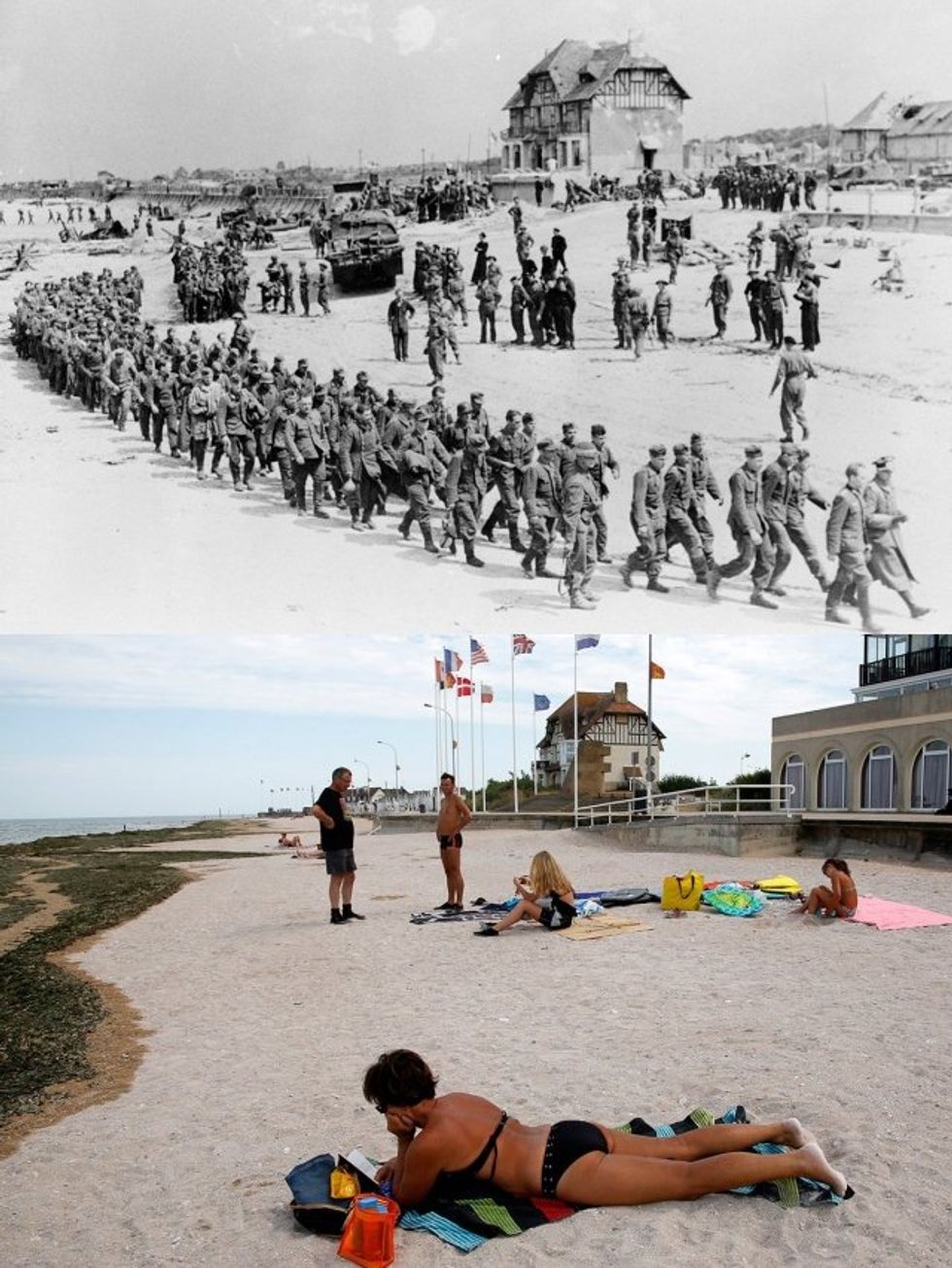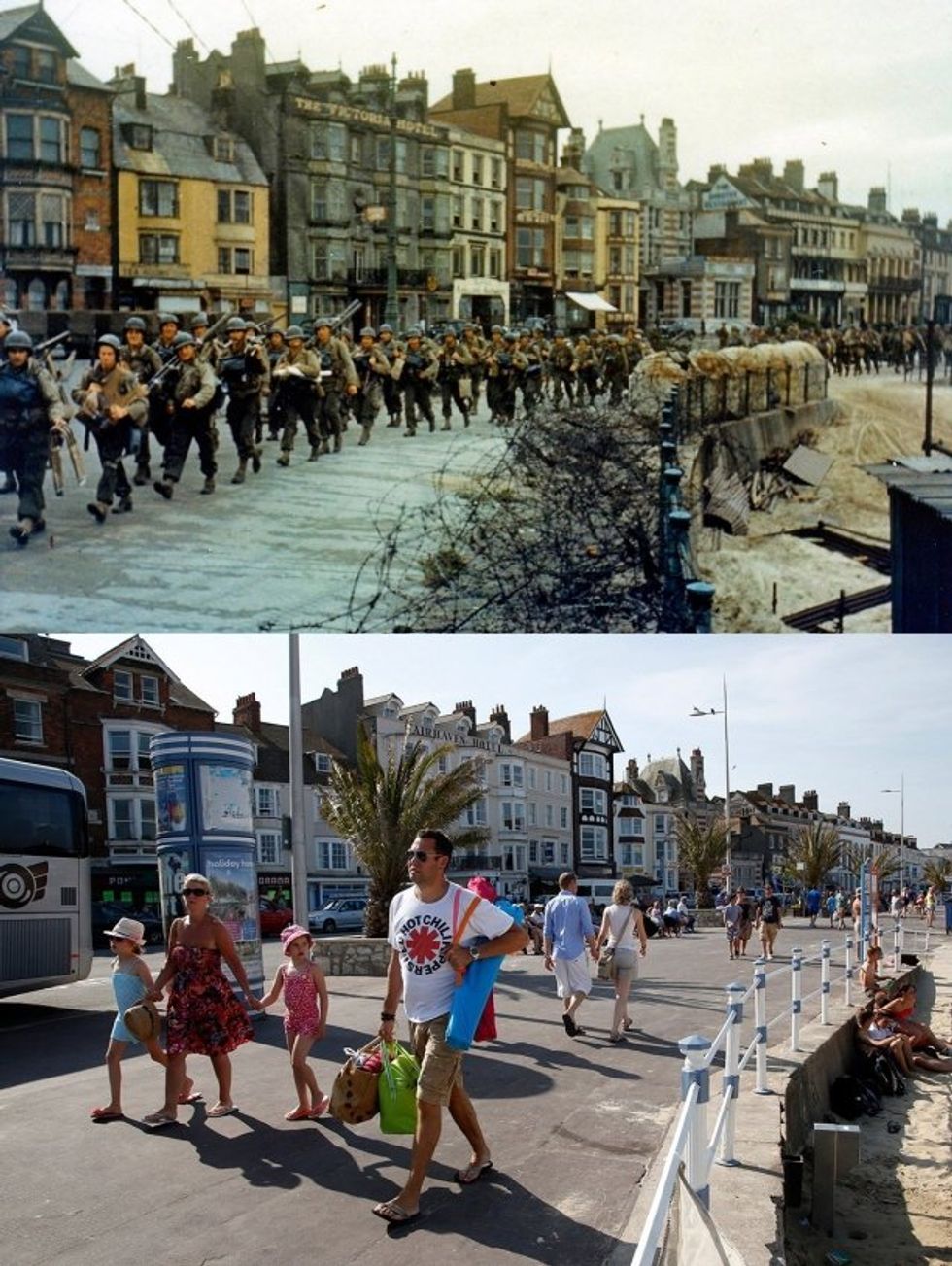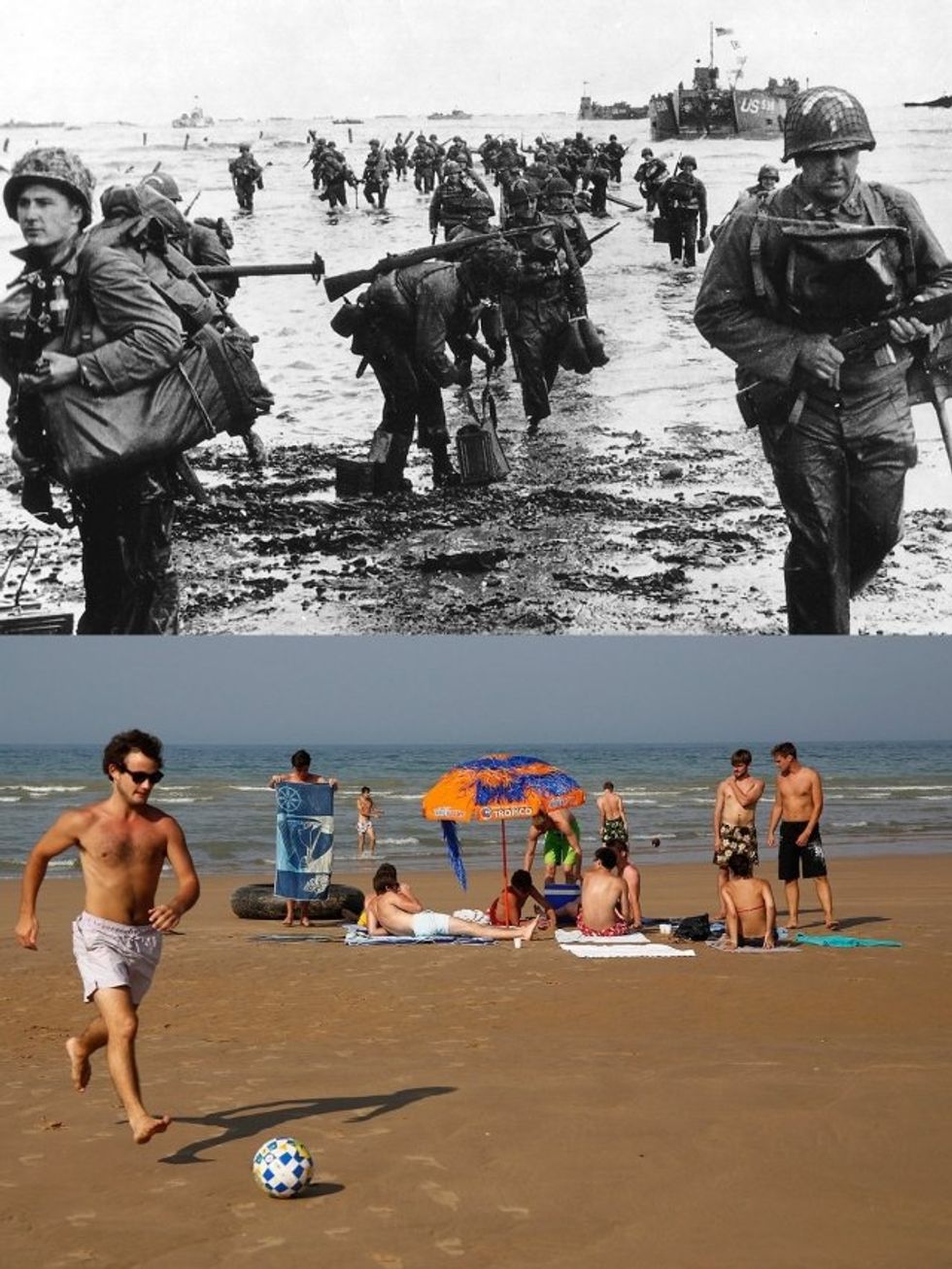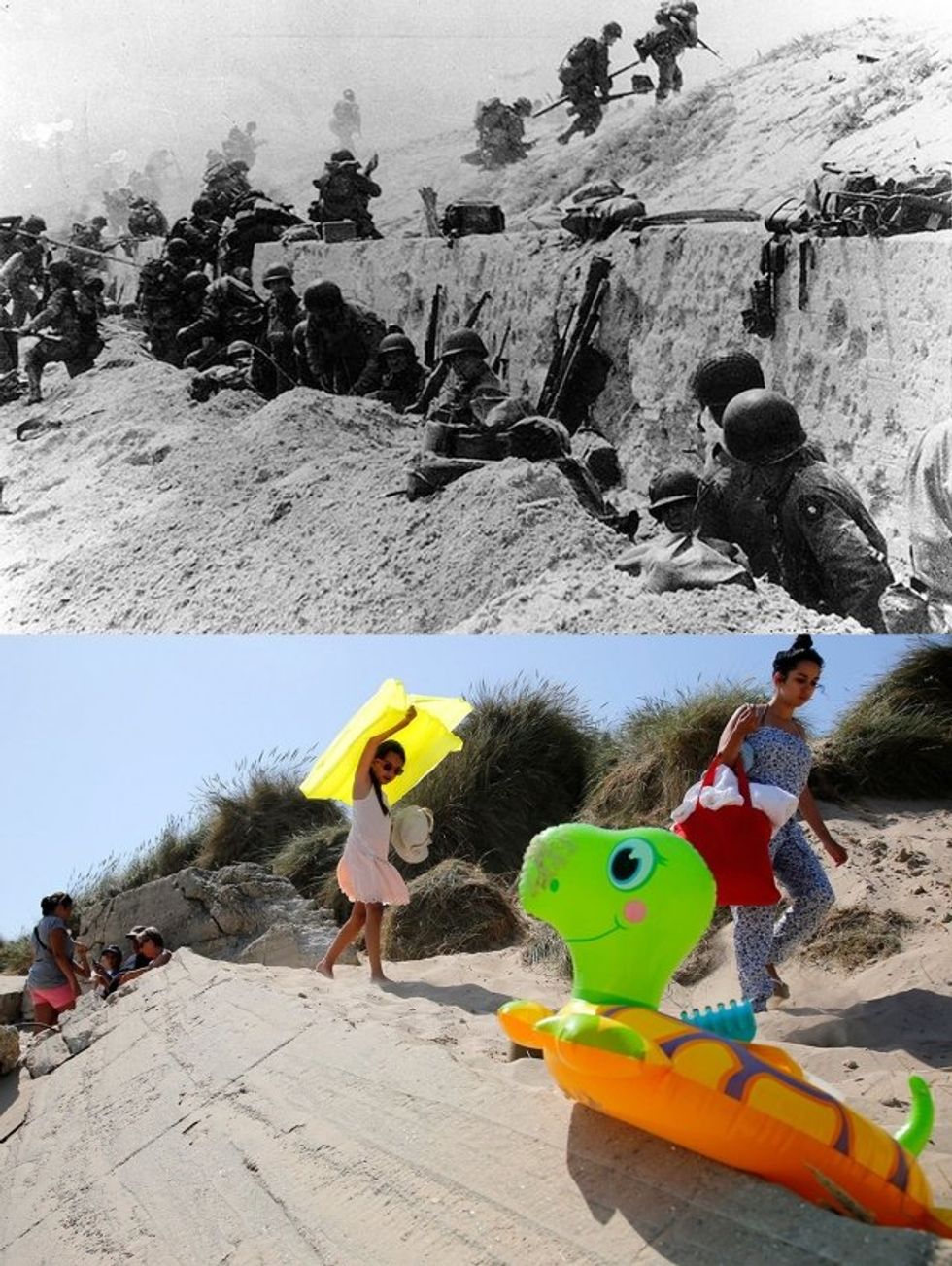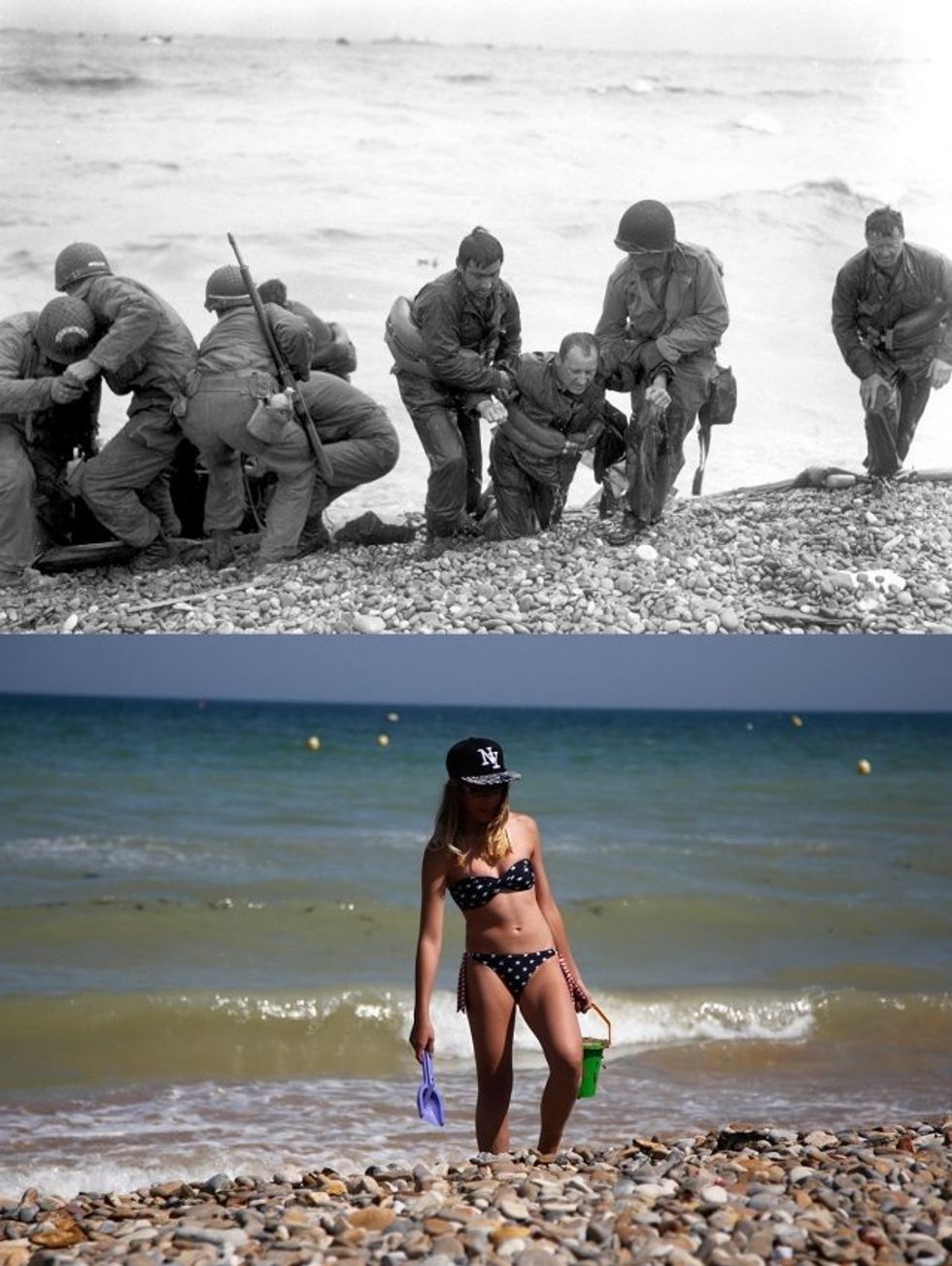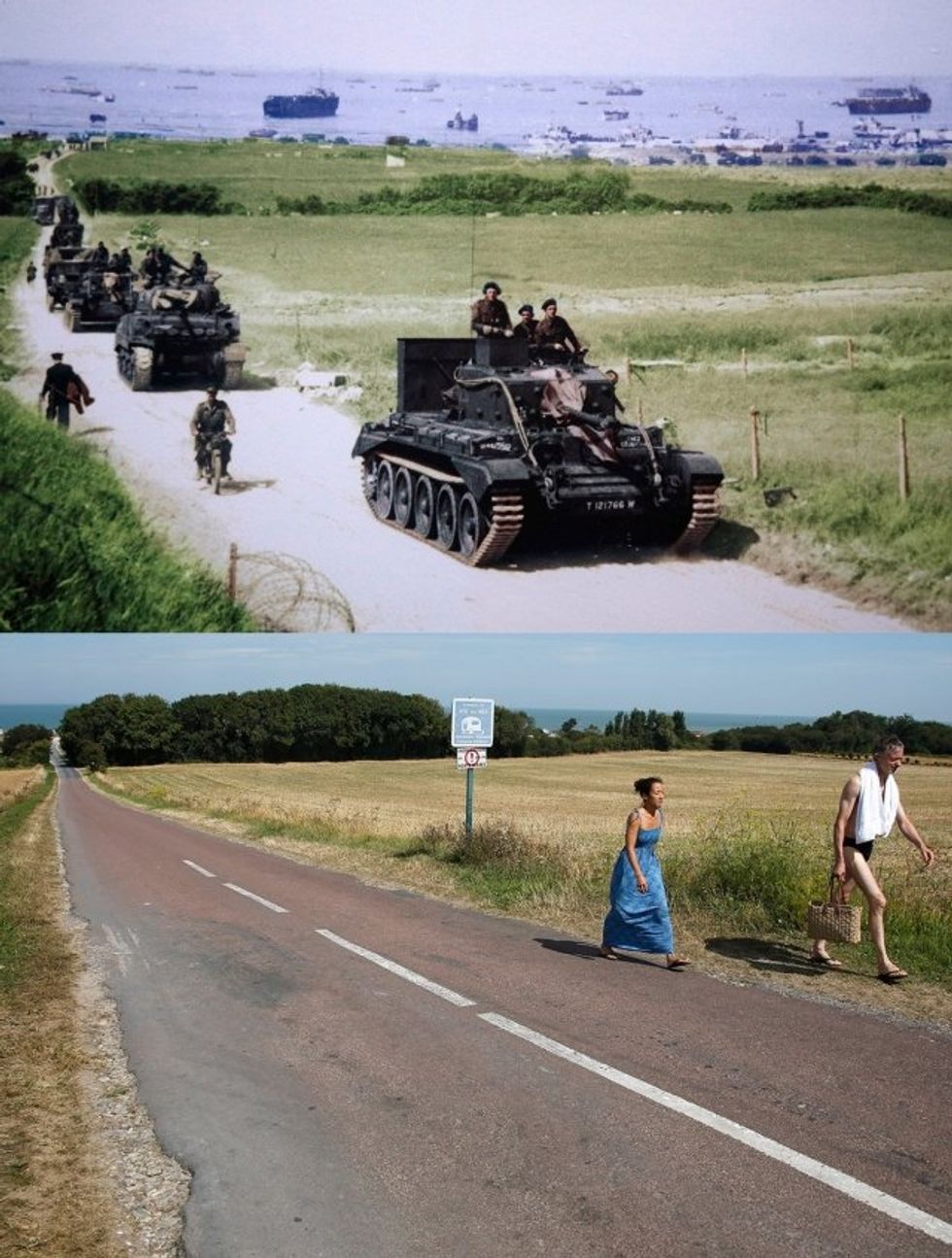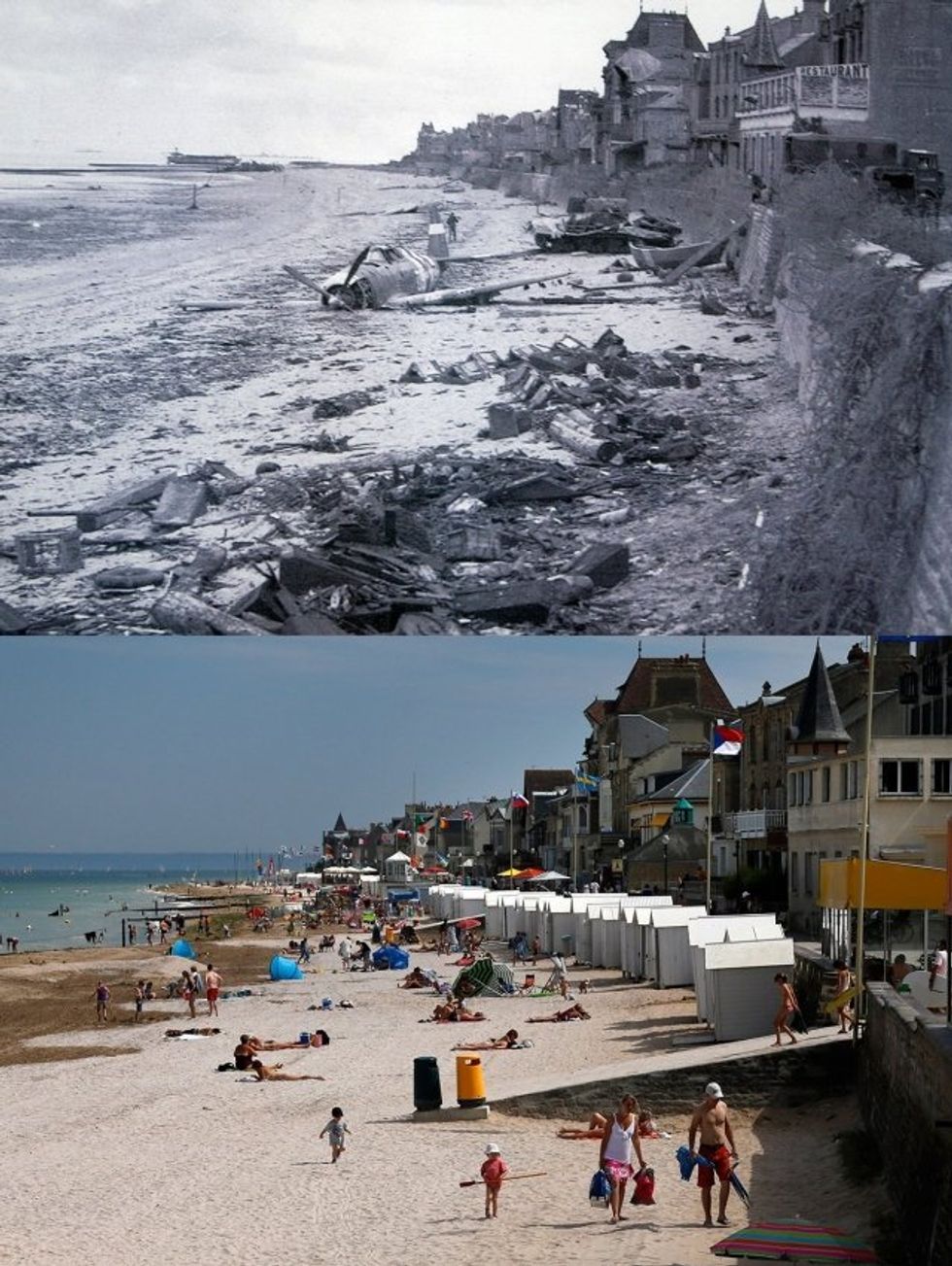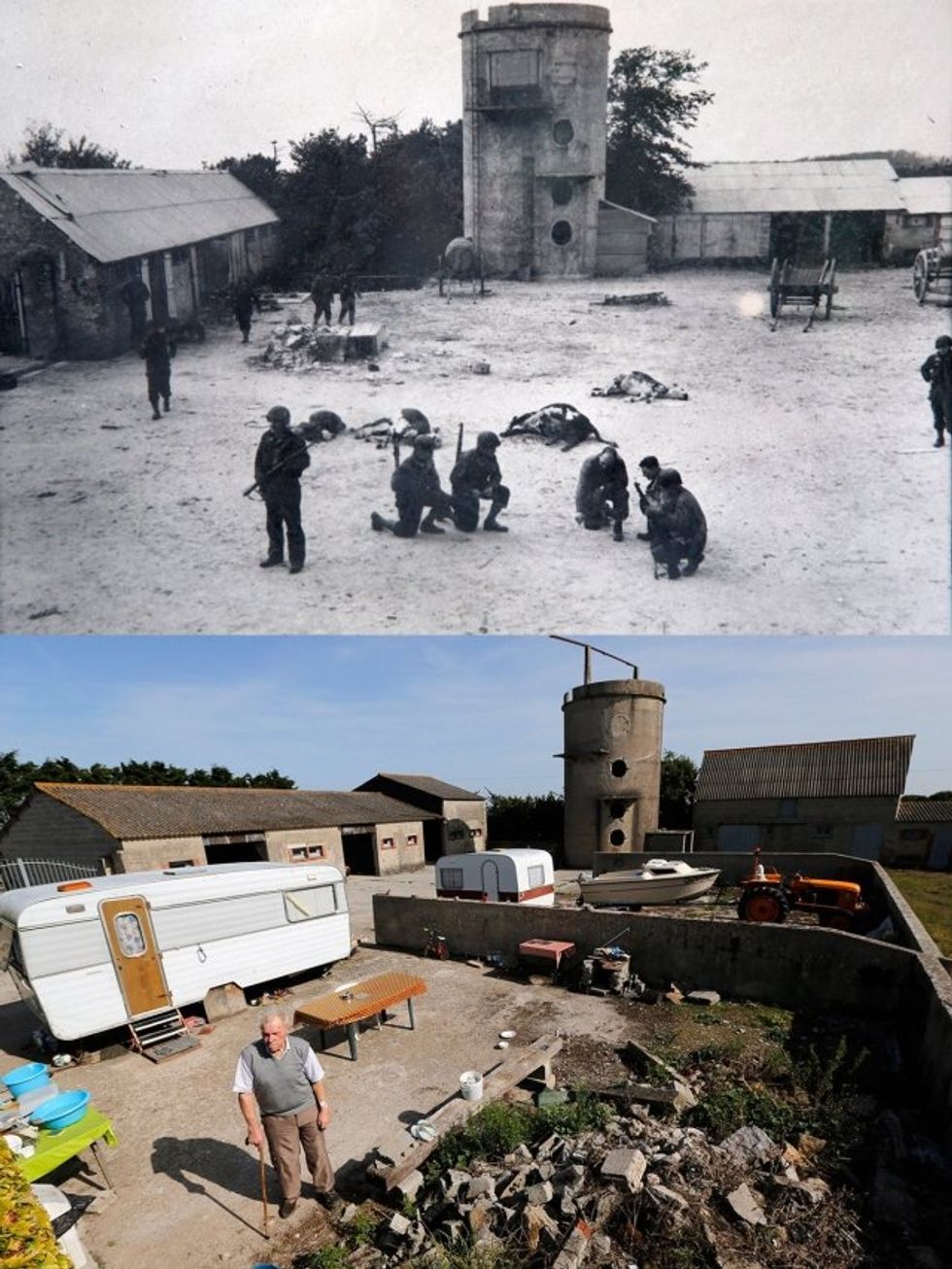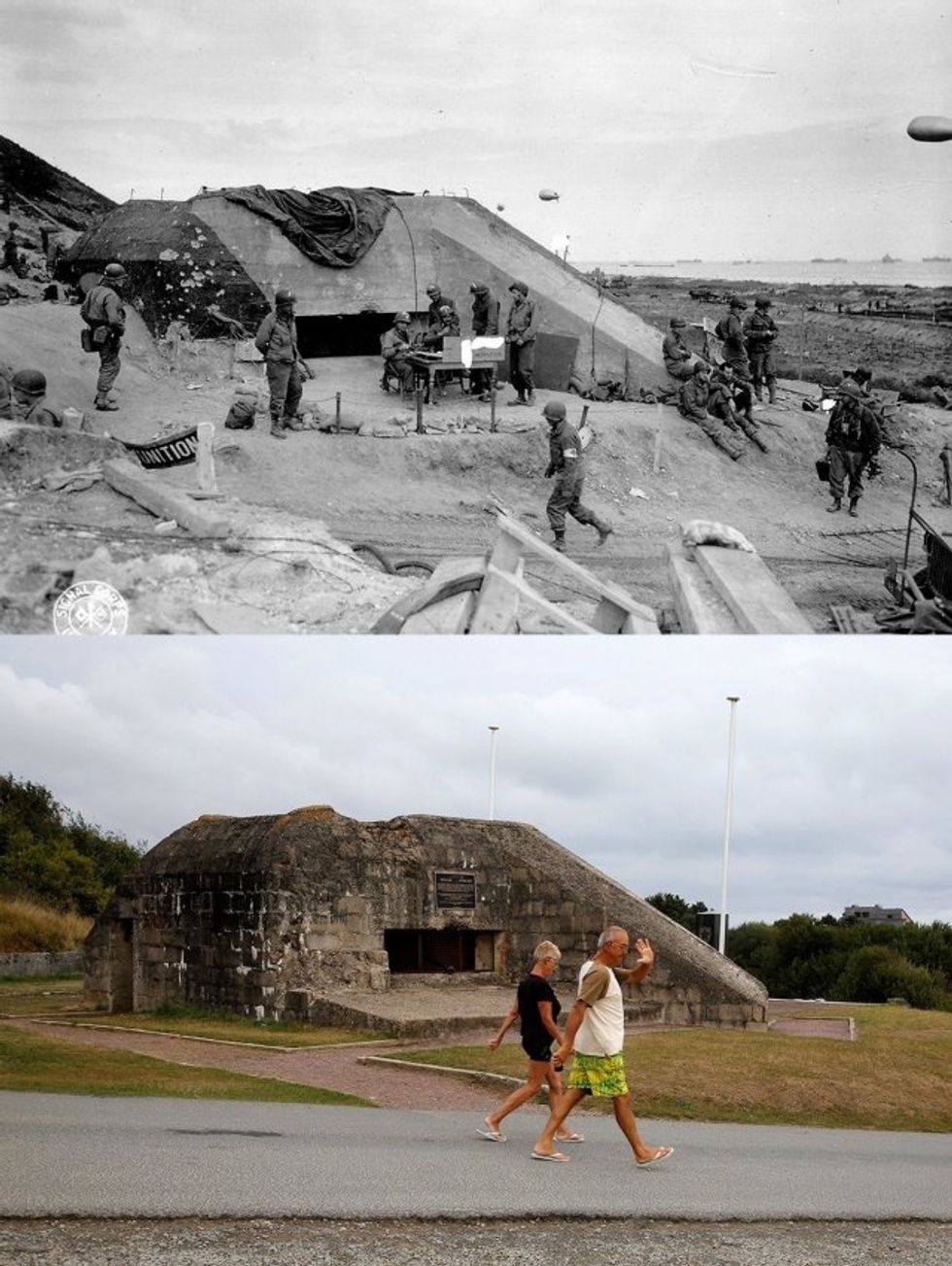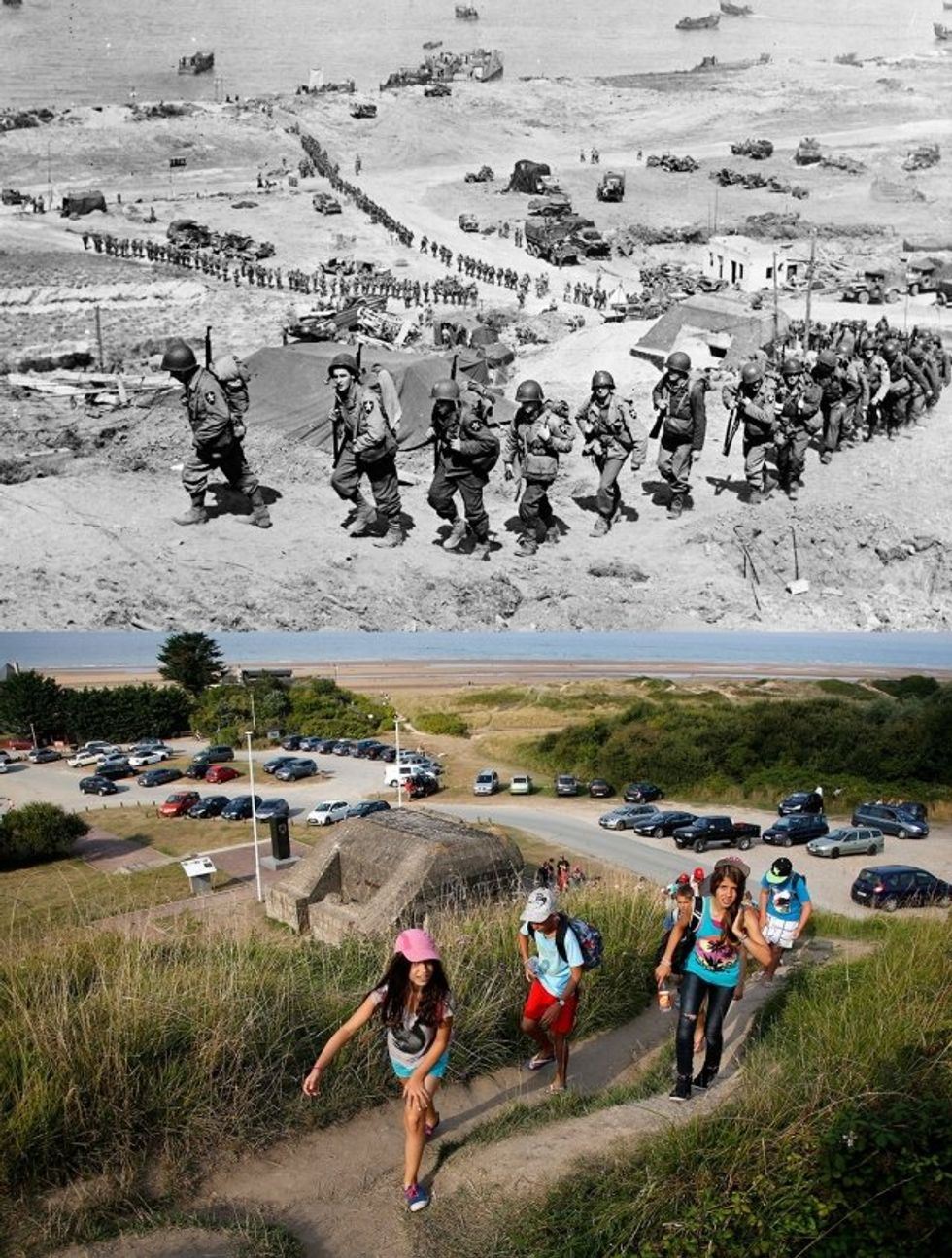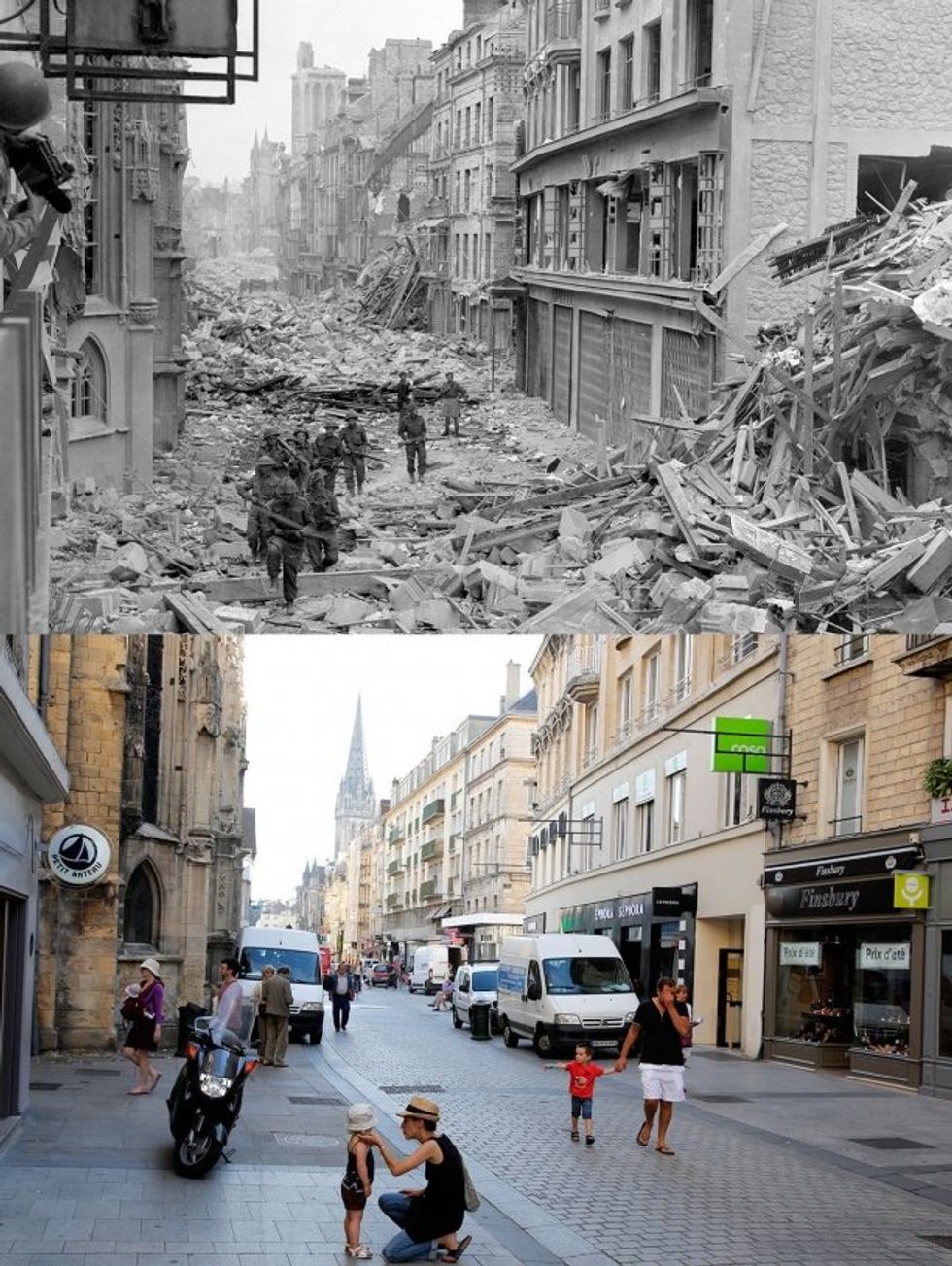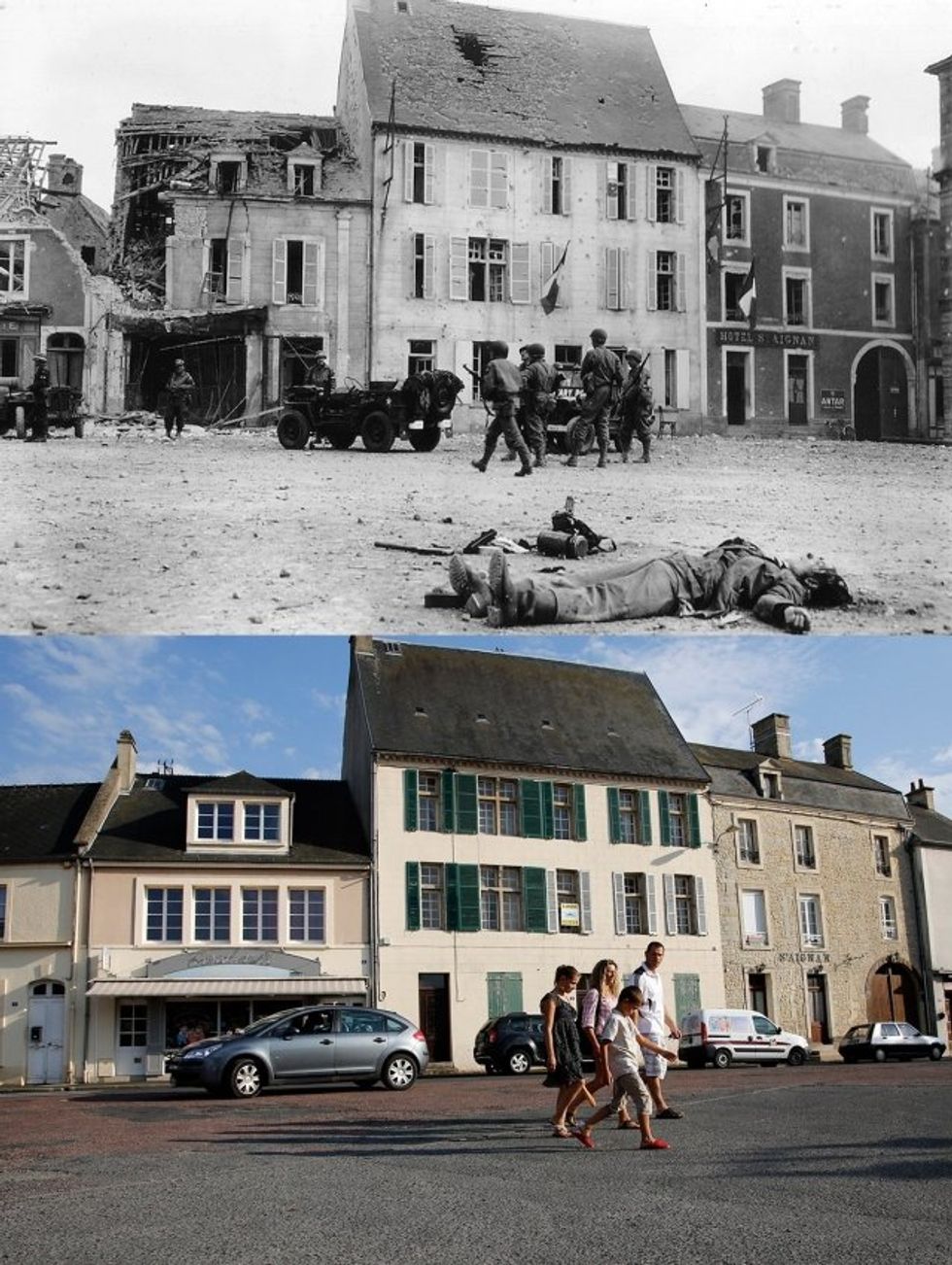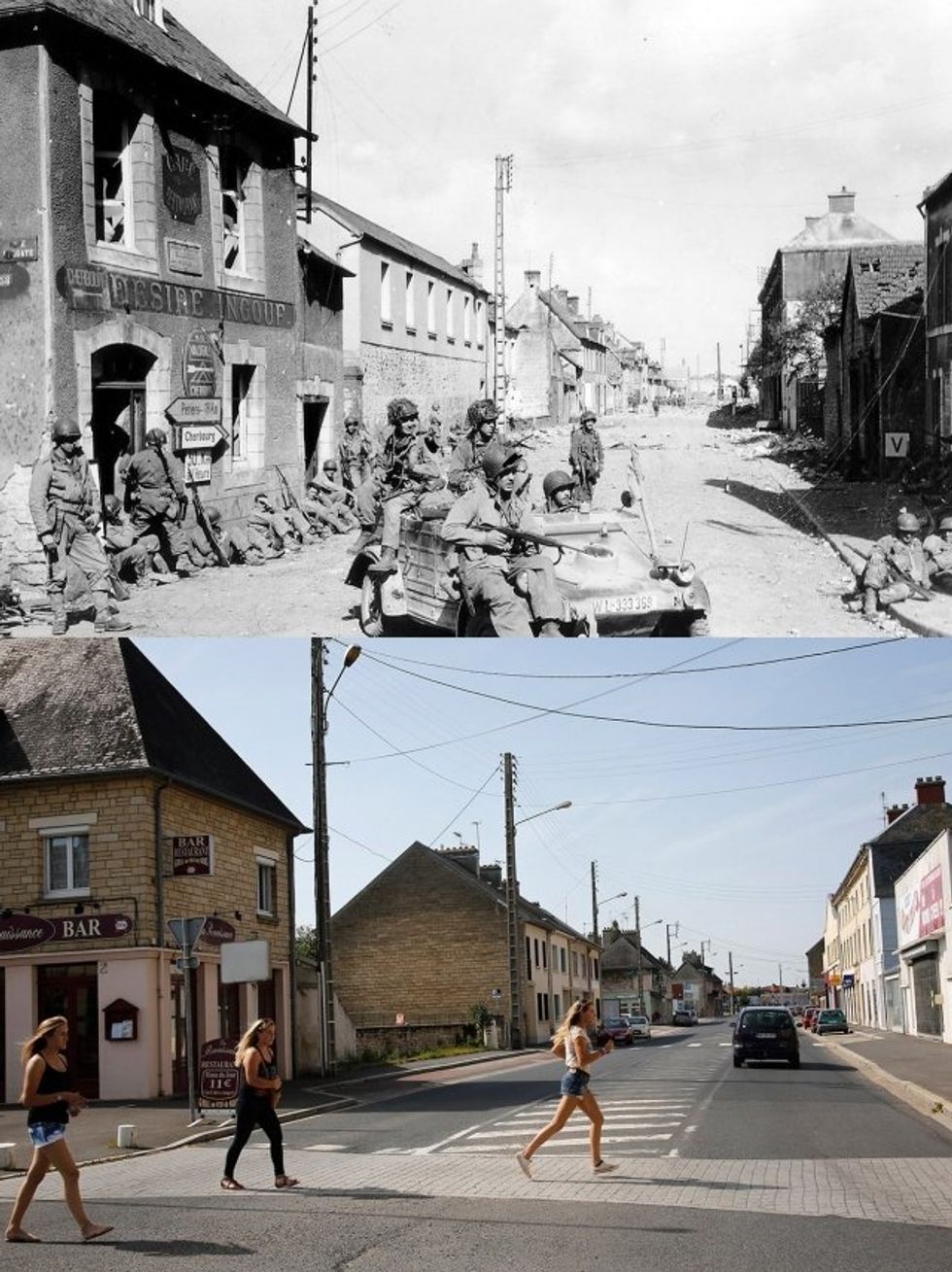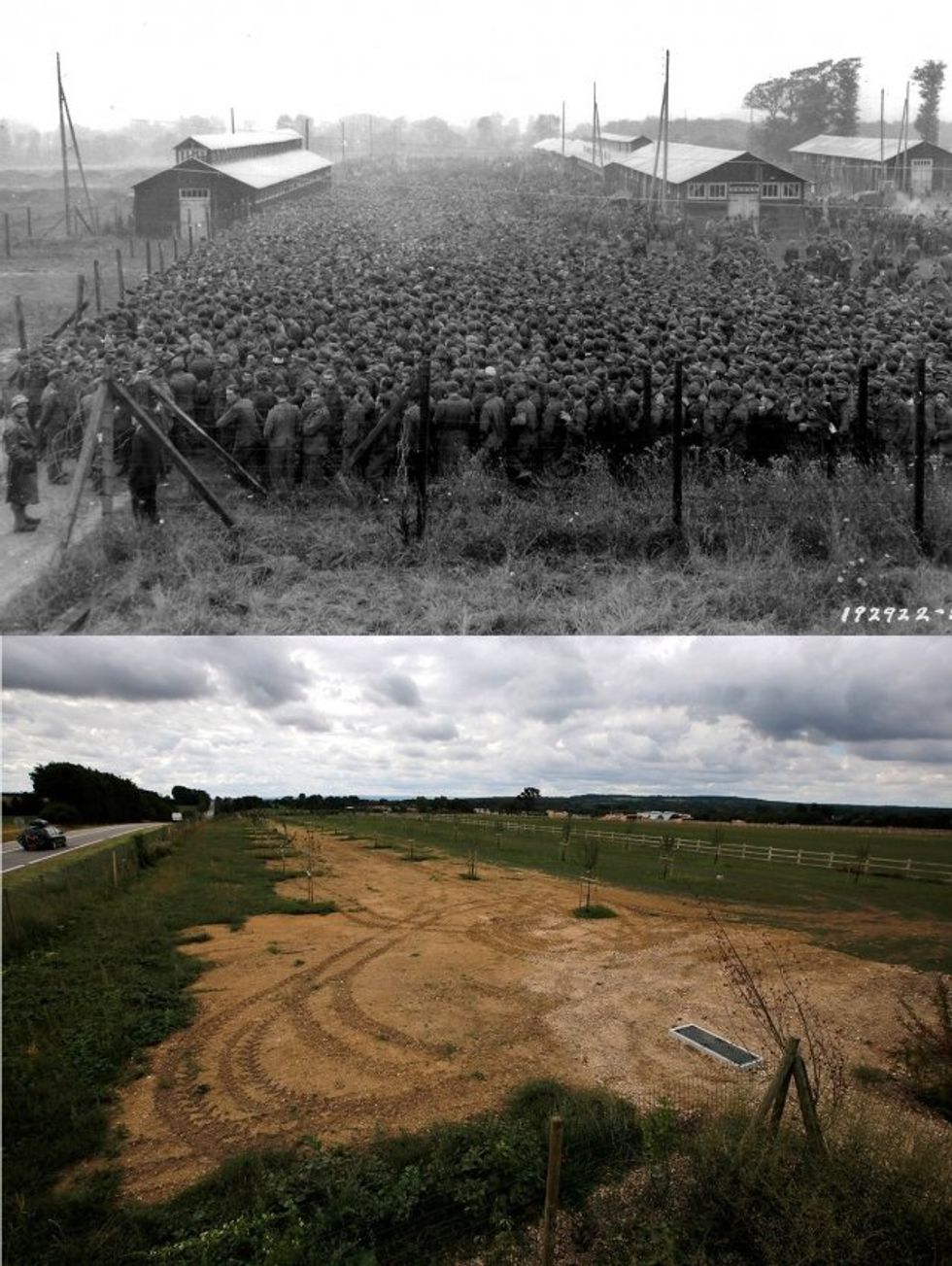 (via Blame it on the Voices)