On August 2nd, DaBaby issued an apology to the queer community after a week of hemorrhaging festival gigs, including Lollapalooza, Austin City Limits Music Festival, Governors Ball, Day N Vegas, Music Midtown, and iHeartRadio Music Festival.
In it, he (or his PR team) wrote: "I want to apologize to the LGBTQ+ community for the hurtful and triggering comments I made," and reflected on his need to further educate himself on the subject at hand.
You see, during his Rolling Loud Miami set, DaBaby launched into a debacle surrounding sexually transmitted diseases. More specifically, HIV and AIDS, which decimated the American and British population, killing millions.
"If you didn't show up today with HIV, AIDS, or any of them deadly sexually transmitted diseases that'll make you die in 2 to 3 weeks, then put your cellphone lighter up," he told his fans.
Followed by, "Fellas, if you ain't sucking d**k in the parking lot, put your cellphone lighter up!" Later on Instagram, he made sure to clarify that his LGBT+ fans aren't "nasty gay n****s" or "junkies," in response to widespread outrage.
So maybe DaBaby changed his mind about his apology, or maybe he didn't want to learn from Miley Cyrus who offered to teach him about the disease. Maybe it just didn't go with the theme of his page, nevertheless, Jonathan Lyndale Kirk, or rapper DaBaby, deleted his apology to the LGBT+ community on Instagram one week after posting it.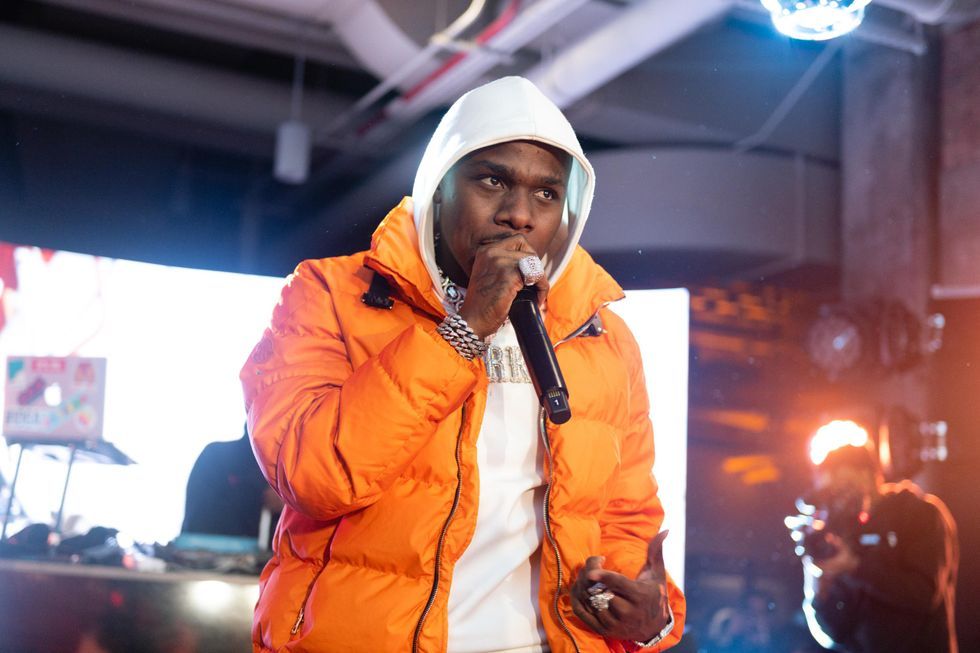 The rapper has been silent on Twitter since July 30th, but on Instagram, it's business as usual with videos from his latest release, "Giving What It's Supposed To Give," which was released just days after his remarks at Rolling Loud and makes reference to AIDS in the music video.

HIV (human immunodeficiency virus) is a virus that damages the cells of your immune system and weakens your ability to fight of infections and disease. AIDS (acquired immune deficiency syndrome) is the name used to describe several potentially life-threatening infections that affect your immune system which is damaged by the HIV virus.
In the late 1980s and early 1990s, the virus was unknown and the initial concern of the medical community was one of contagion, as these mystery viruses apparently spread rapidly among affected populations and began with few symptoms.
It was noted early on that young, gay men were more likely to receive an HIV diagnosis, and in the 80's it wrongfully began being associated with only the gay community named by some scientists as a "gay disease." HIV was soon discovered to be a sexually transmitted disease available to anyone, and also through the use and distribution of dirty needles amongst drug users.
By 1993, over 2.5 million cases of HIV/AIDS had been confirmed worldwide. By 1995, AIDS was the leading cause of death for Americans age 25 to 44. Elsewhere, new cases of AIDS were stacking up in Russia, Ukraine, and other parts of Eastern Europe.
However, nowadays, you can contract HIV and have an extremely good chance of surviving with medication which even depletes your contagion. However, it seems DaBaby needs to do some more research as his platform is still helping the stigma stay on that HIV patients should be ashamed when that just isn't true.
We'll see if DaBaby makes any more progress or if he needs to head back to school…