Pretty much every kid dreams of their perfect playhouse. And one dad, from Bedford in the United Kingdom, decided to challenge himself - and opted to design and build a totally original creation for his two daughters. His reason? He wasn't able to find anything "good enough" available for purchase in-store.
The incredible creation has two stories, a dining area, a "chill out" zone and even stained glass windows. From the outside, it looks super Disney-esque and was actually inspired by the 7 dwarves of Snow White. Want to see inside? Scroll on.
Being a parent is truly magical.
Nothing compares to the love you feel for your kids.
Even if they are sometimes princesses.
Sometimes that's something you actually want to lean in to.
And any dad will tell you ...
Making their own personal little princesses happy can quickly become a top priority.
And one thing every little princess needs?
Well, it would have to be the perfect princess playhouse. But sometimes, the perfect playhouse just doesn't seem to exist.
And if you can't find the perfect playhouse, there's only one solution.
To build it yourself, of course! And that's exactly what Richard Thornton, a dad-of-2 from the U.K. did.
Thornton built the house for his two daughters.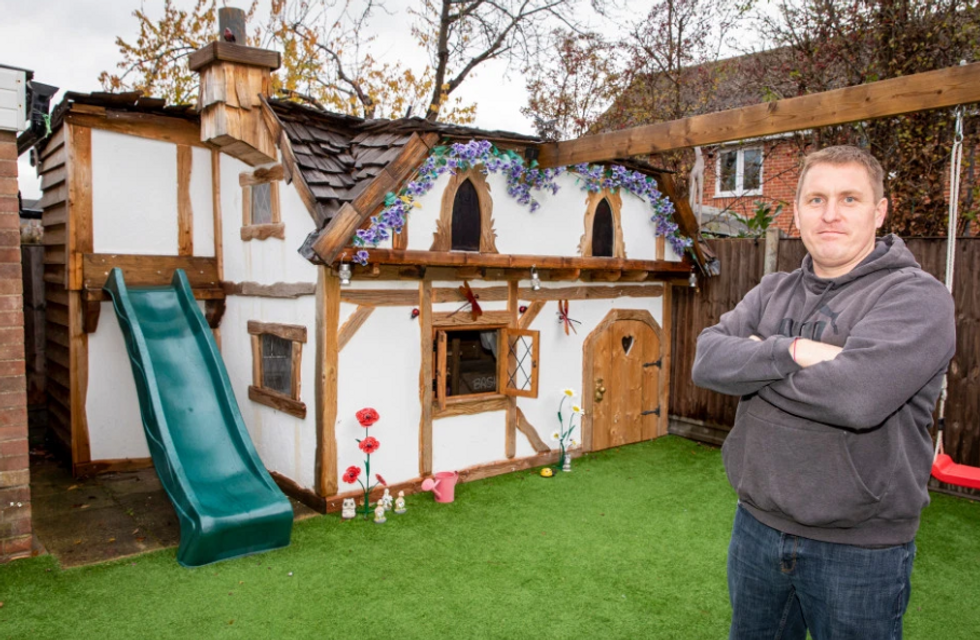 via: Nick Obank, The Sun
He spent a whole summer (and over $6000) on the project!
Alba, four and Phoebe, six, were the lucky recipients.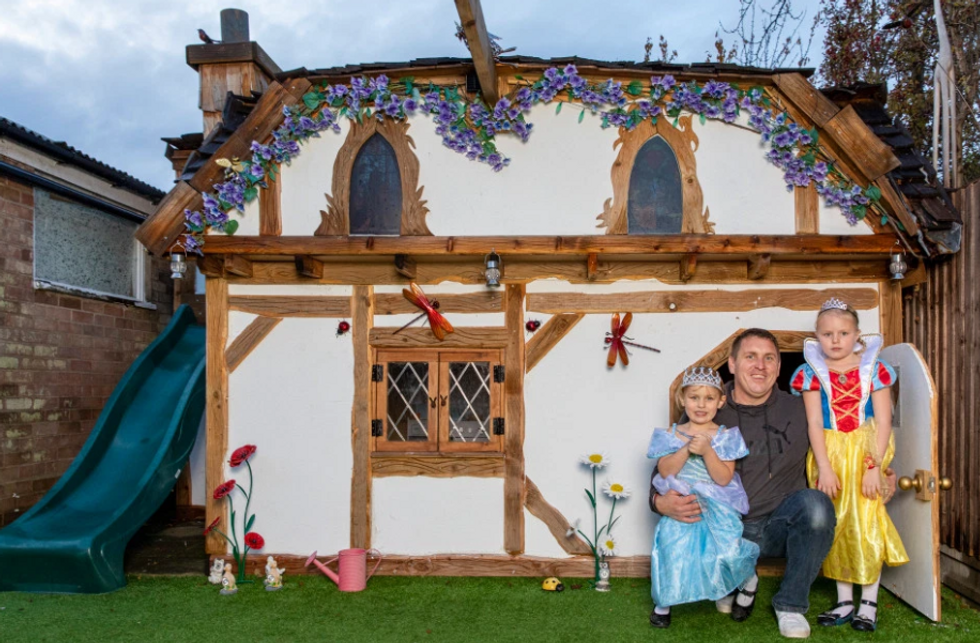 via: Nick Obank, The Sun
It's inspired by the dwarves' cottage from 
Snow White, 
complete with traditional eaves and blue climbing wisteria.
The reason he decided to hand-build the house?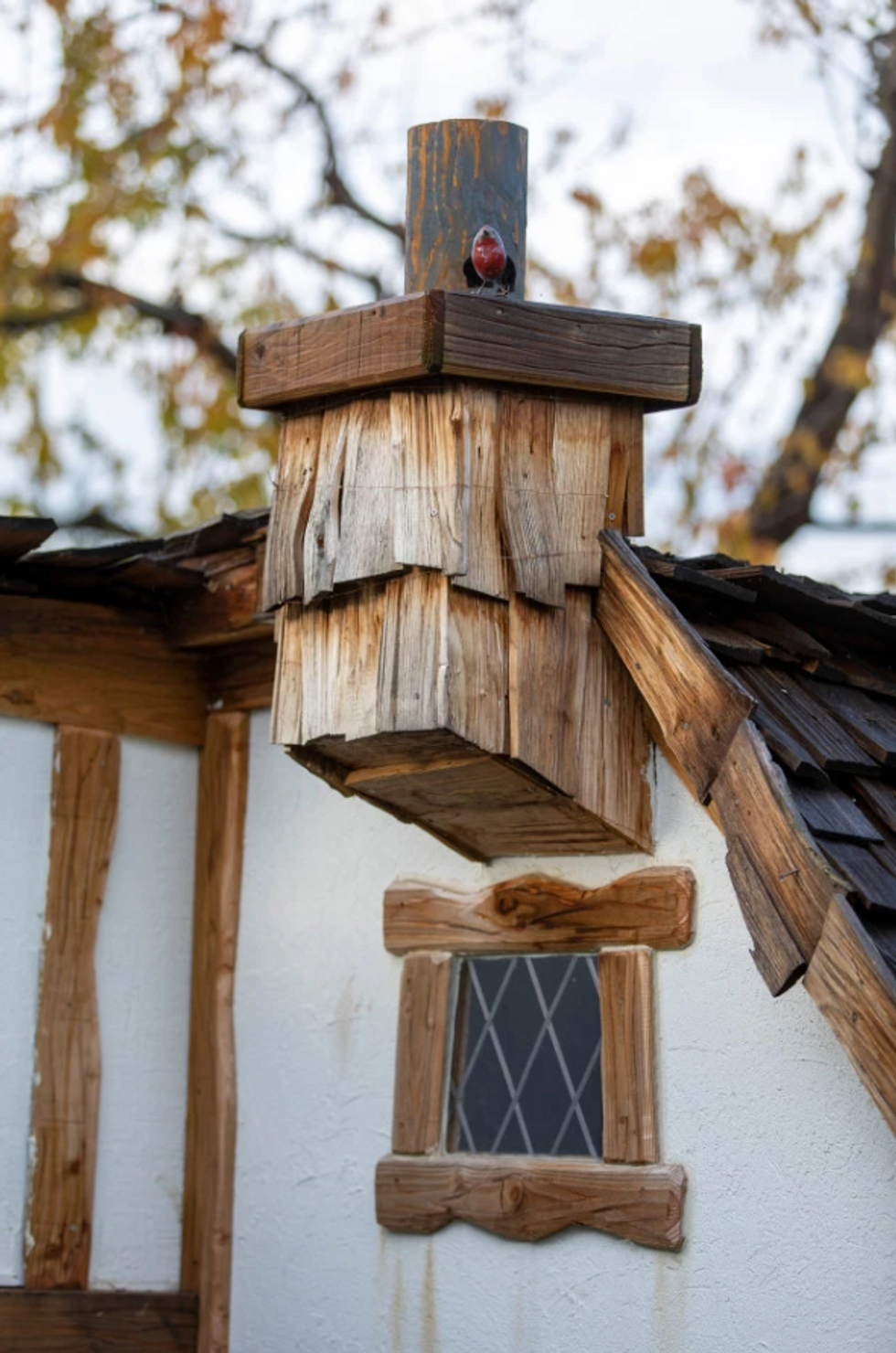 via: Nick Obank, The Sun
"Everything in the shops looked like a shed. They love Disney so I wanted to make something princessy,"
he explained.
"I wanted it to be exactly like the film."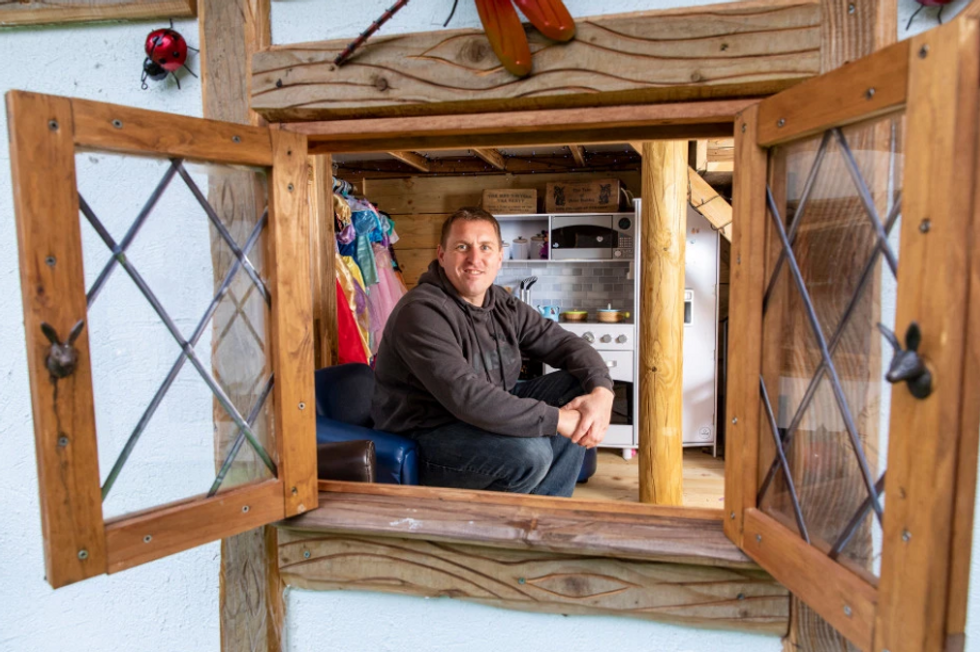 via: Nick Obank, The Sun
It's even big enough for Richard to enjoy!
Wife, Julia, was blown away by her husband's efforts.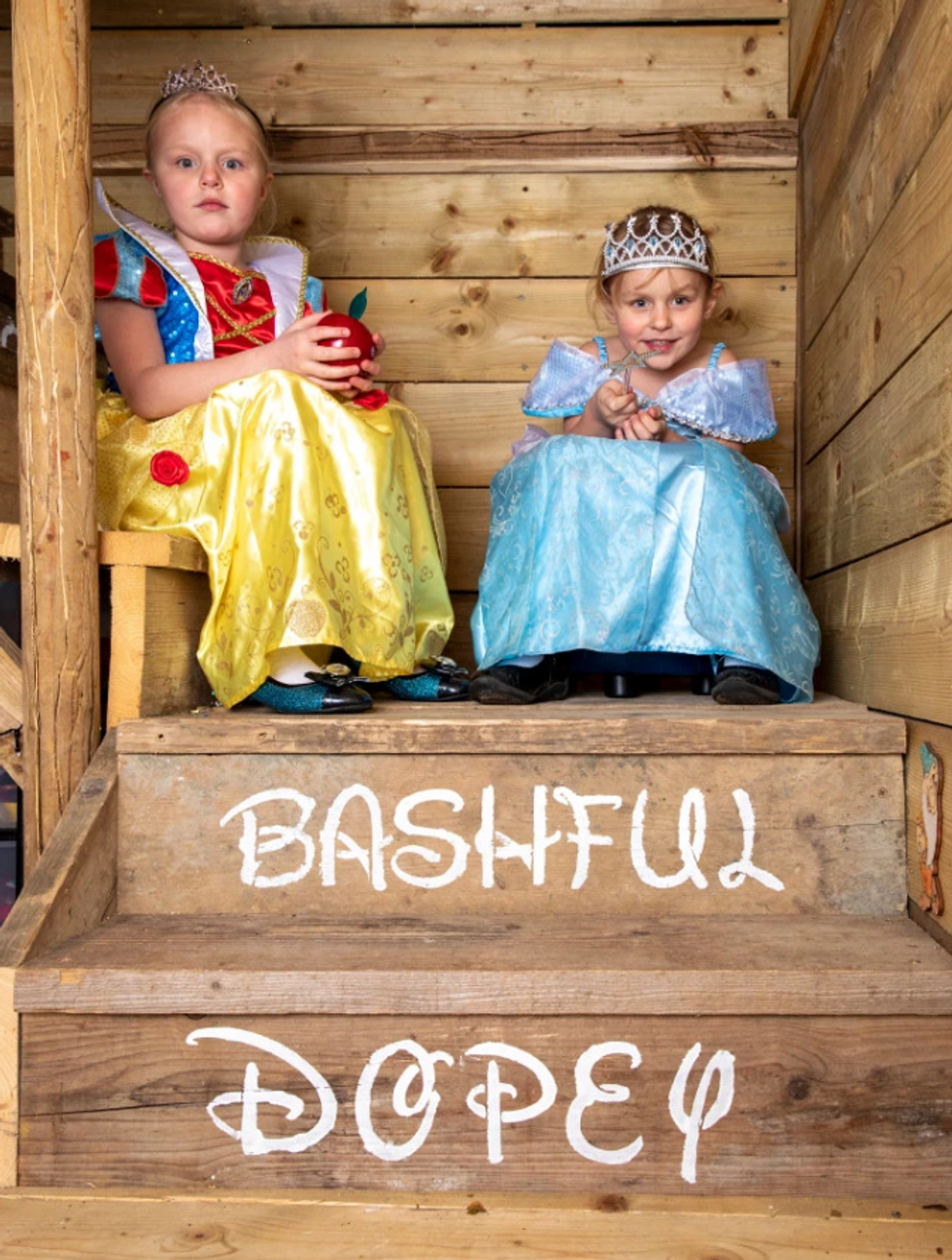 via: Nick Obank, The Sun
"It was all worth it to see how happy they are playing in it."
Here's a look inside.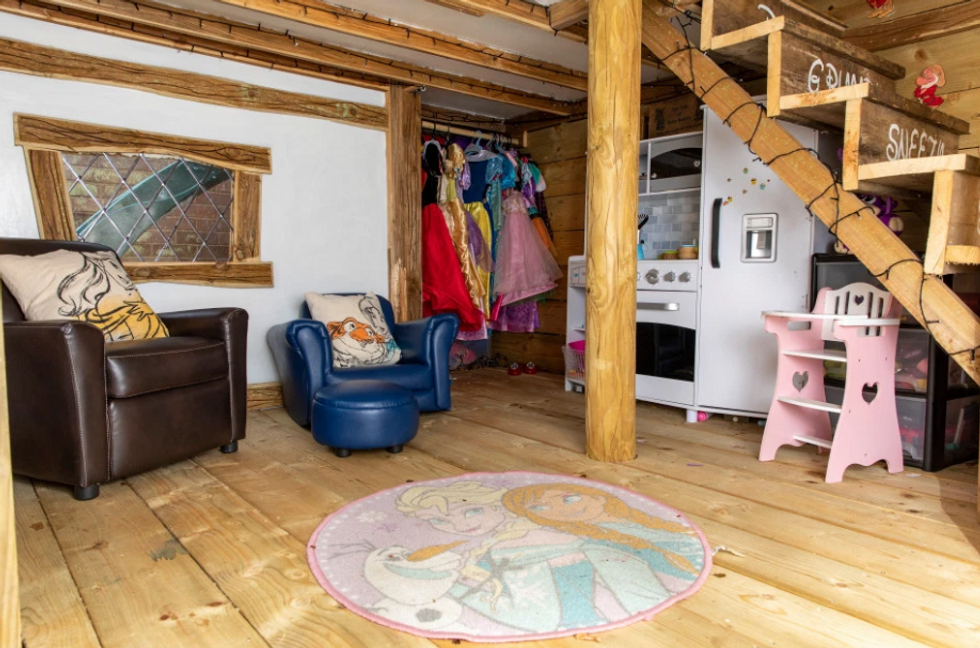 via: Nick Obank, The Sun
The downstairs contains a (faux) kitchen, dining area, and den.
But there's not just one storey.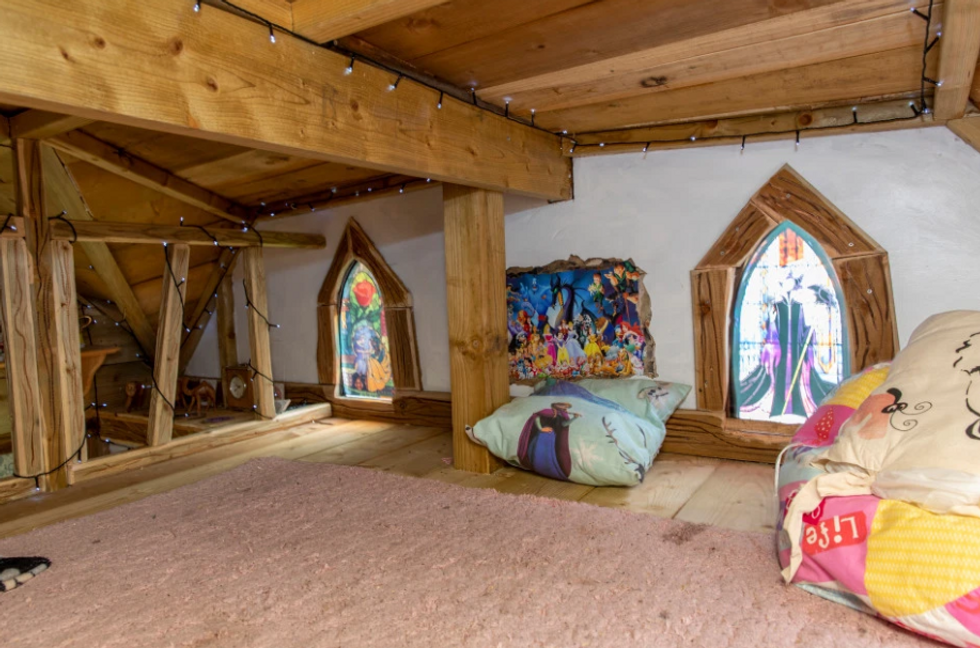 via: Nick Obank, The Sun
Head upstairs and there's an incredible "chill-out zone," complete with beanbags and stained perspex windows.
Just look at this.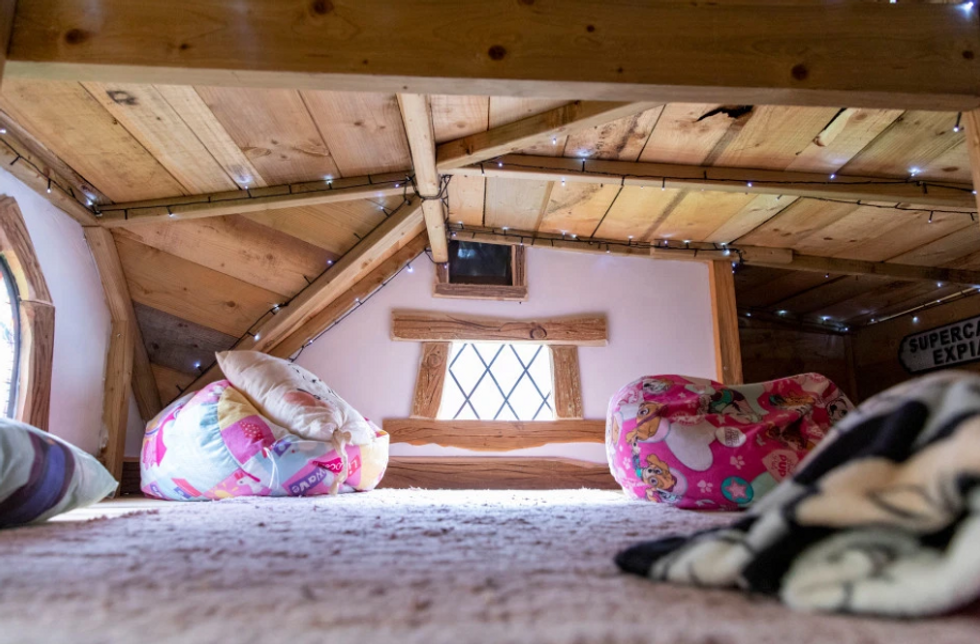 via: Nick Obank, The Sun
If this isn't what childhood dreams are made of, we don't know what is.
It's the attention to detail that makes it.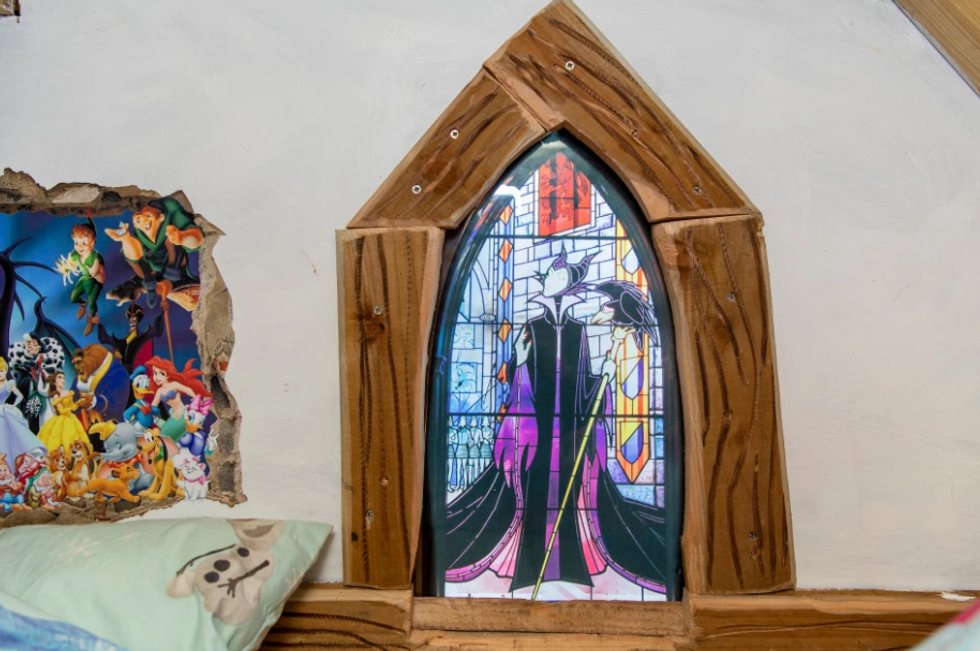 via: Nick Obank, The Sun
We can't even imagine how much work went into these windows.
And even better?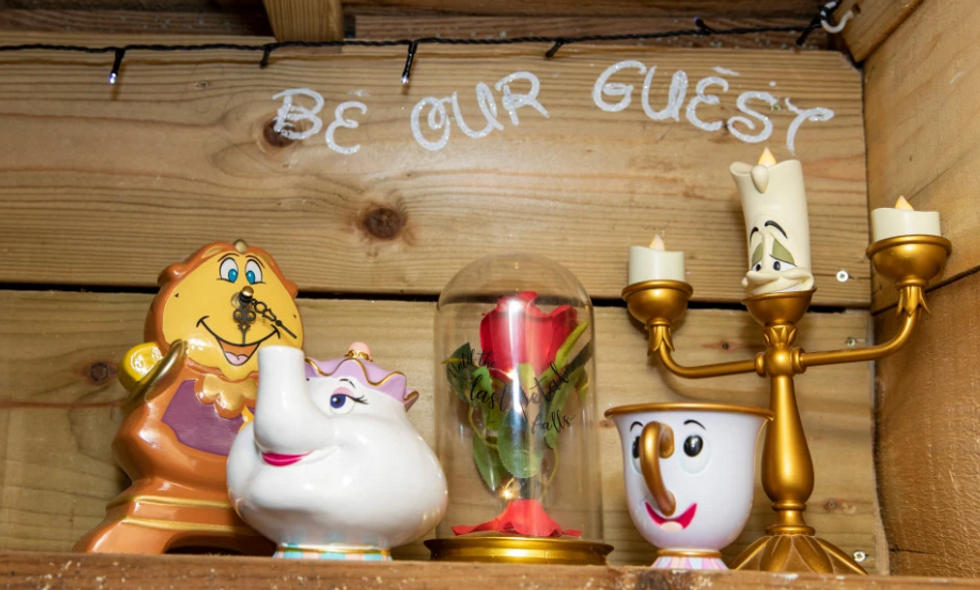 via: Nick Obank, The Sun
Thornton has kitted out the whole place with retro Disney collectibles. Want another cute parenting story? Keep scrolling for the adorable story of a dad who dresses up as his partner to soothe their crying baby.