Being a midwife is a highly-respected profession, and many midwives will bring hundreds of thousands of lives into the world throughout their careers.
One man had the surprise of his life recently when he realized the nurse caring for his newborn actually took care of him when he was born.
Keep scrolling to find out more...
Midwifery is a noble profession...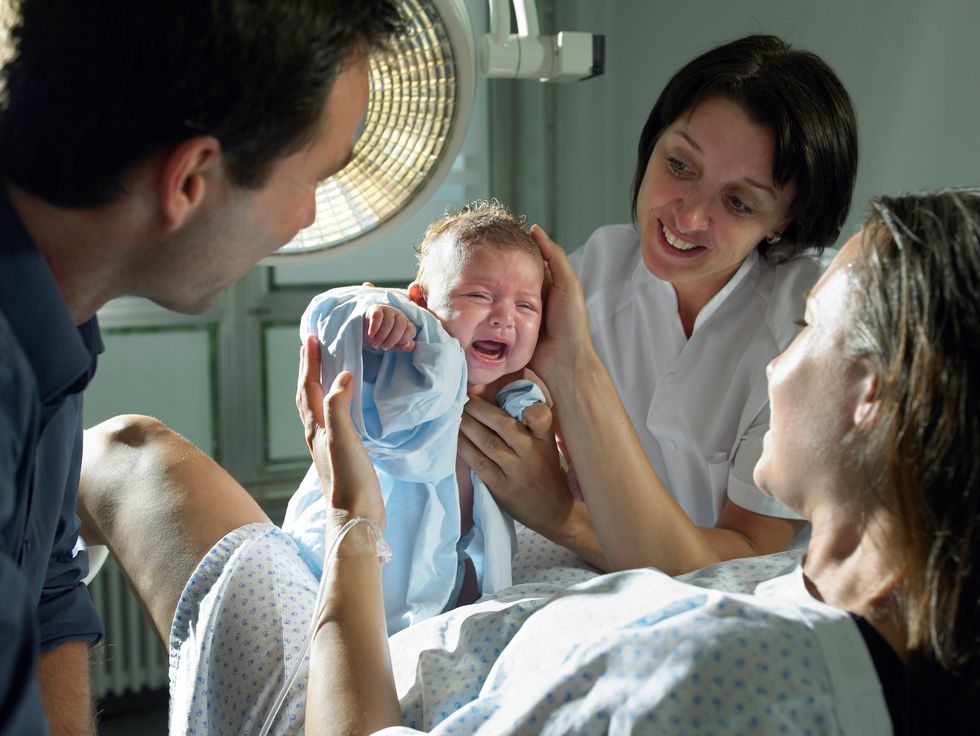 via: Getty Images
Because what is
more important
than bringing new life into the world?
Many midwives will encounter hundreds of thousands of babies...
And especially if a midwife or nurse spends many years in the same hospital, they may encounter certain families on several occasions.
There are some pretty big families out there...
And some midwives are lucky enough to see the growth of many babies that they have delivered.
One couple received the surprise of their lives recently...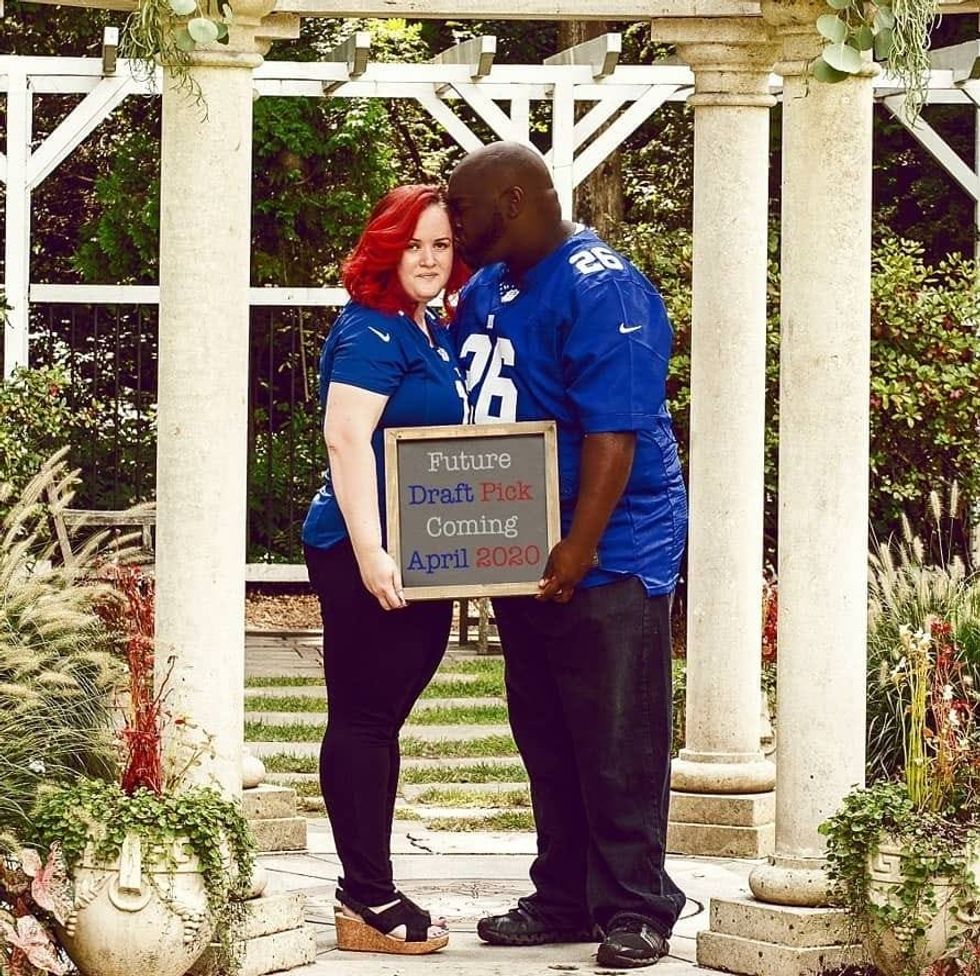 via: Facebook
David Caldwell and Renata Freydin's son, Zayne, was born at St. Peter's University Hospital in New Jersey last week, and he made his arrival 10 days early.
But because he was born so early...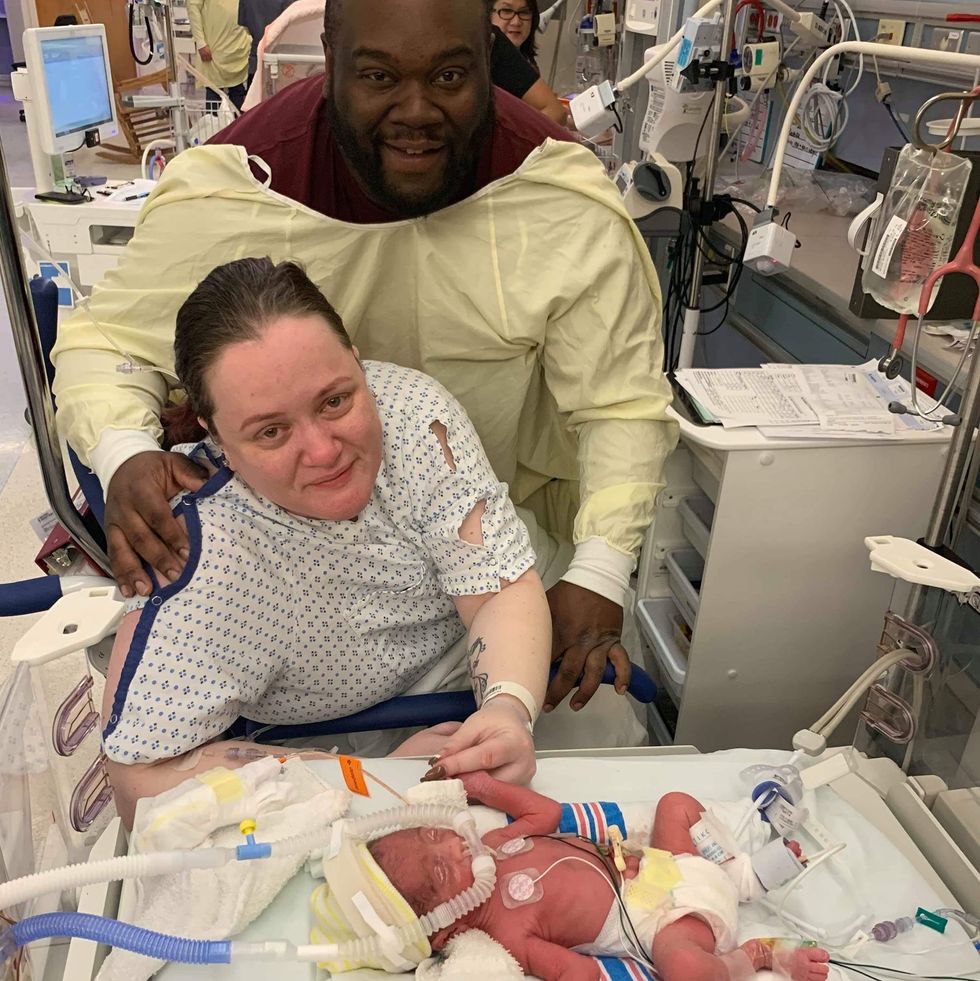 via: Facebook
The little boy had to receive some extra care from the hospital's neonatal intensive care unit.
Renata and David were initially worried...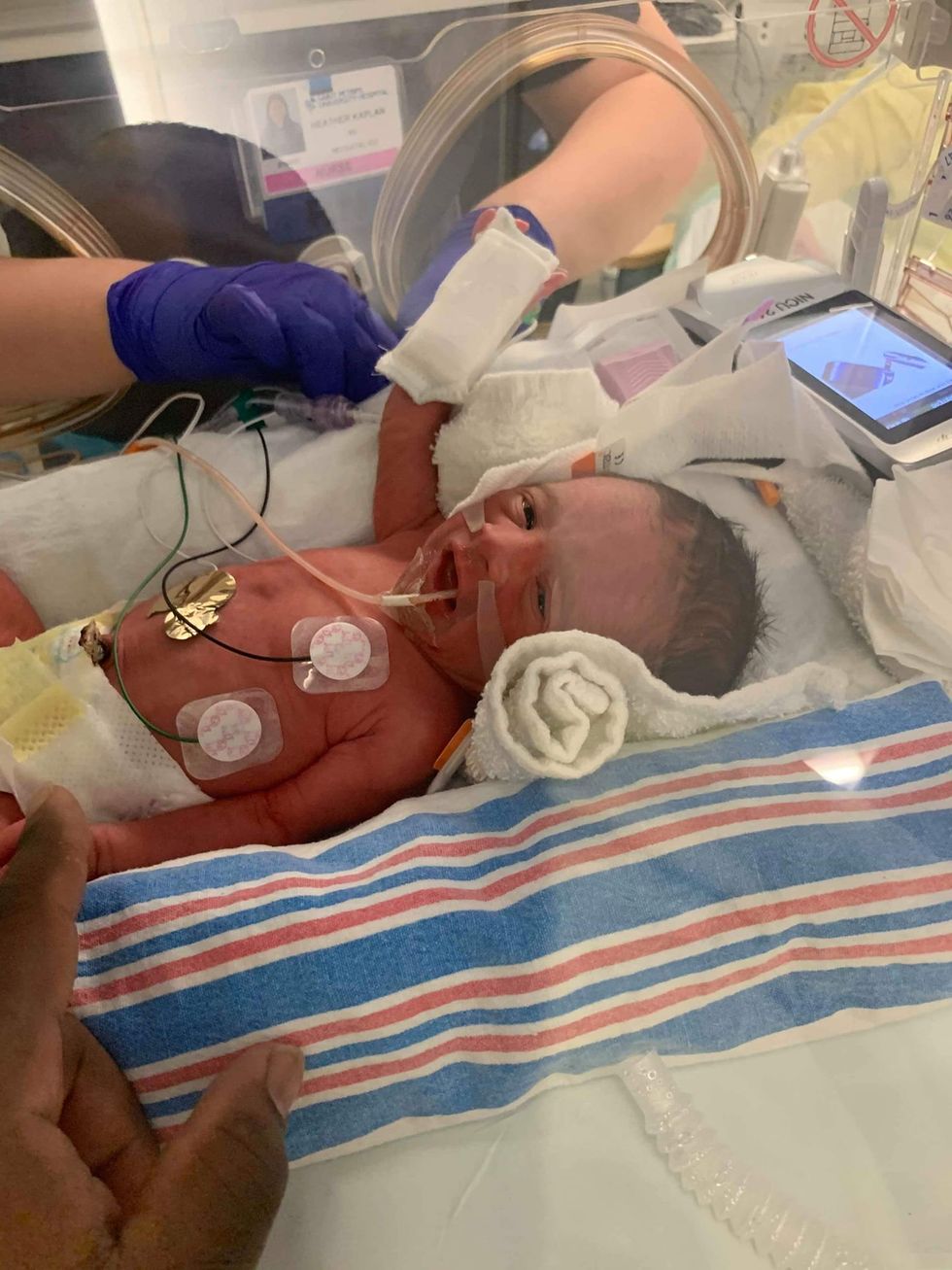 via: Facebook
But they soon realized that Zayne was in safe hands.
The exhausted couple decided to take some time away from the ward...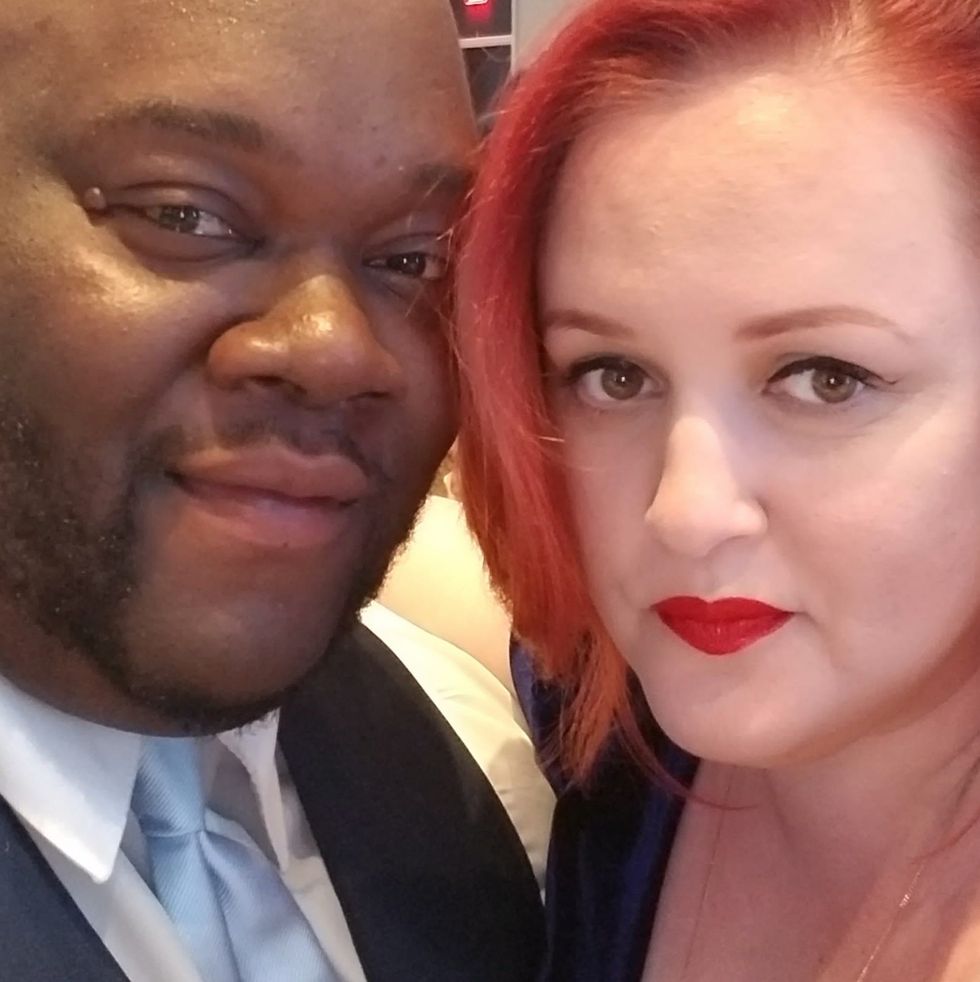 via: Facebook
And they decided to take a look through David's photo album from when he was a baby thirty-three years ago.
When they were flicking through the old photos...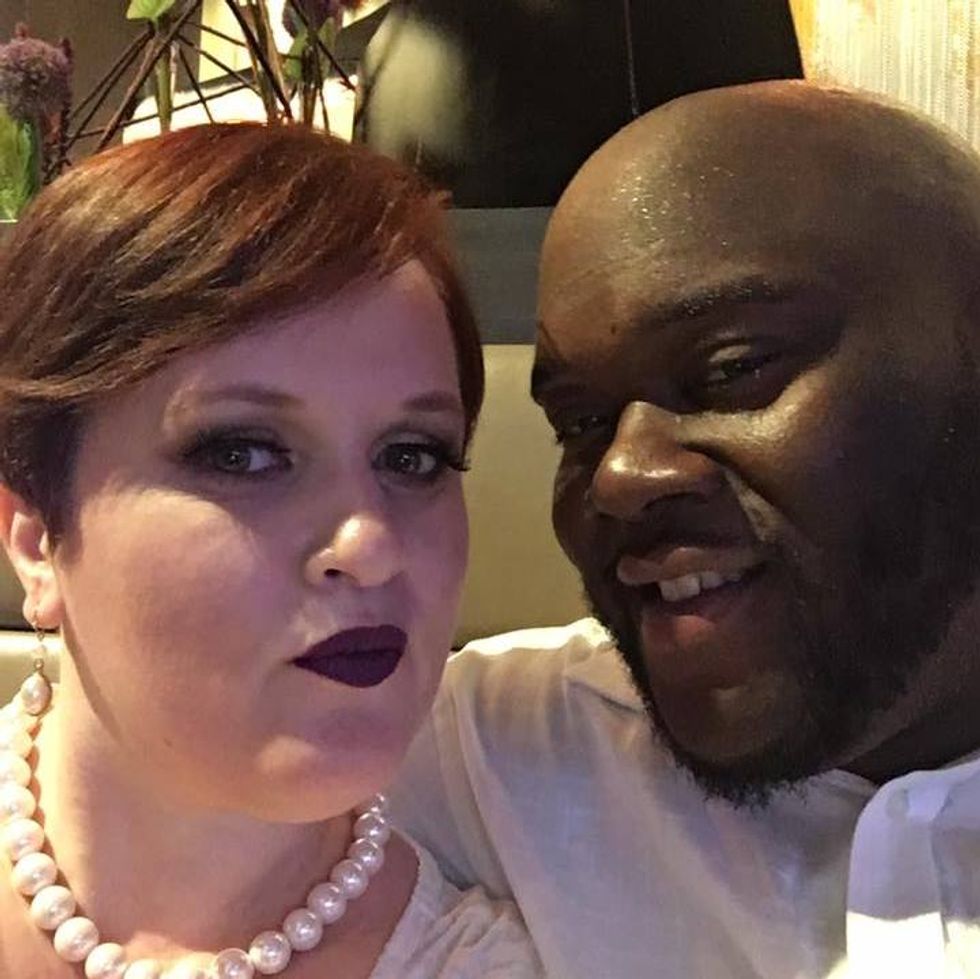 via: Facebook
They came across a familiar face... that
wasn't
David's.
Renata noticed a photograph of a nurse holding a newborn David...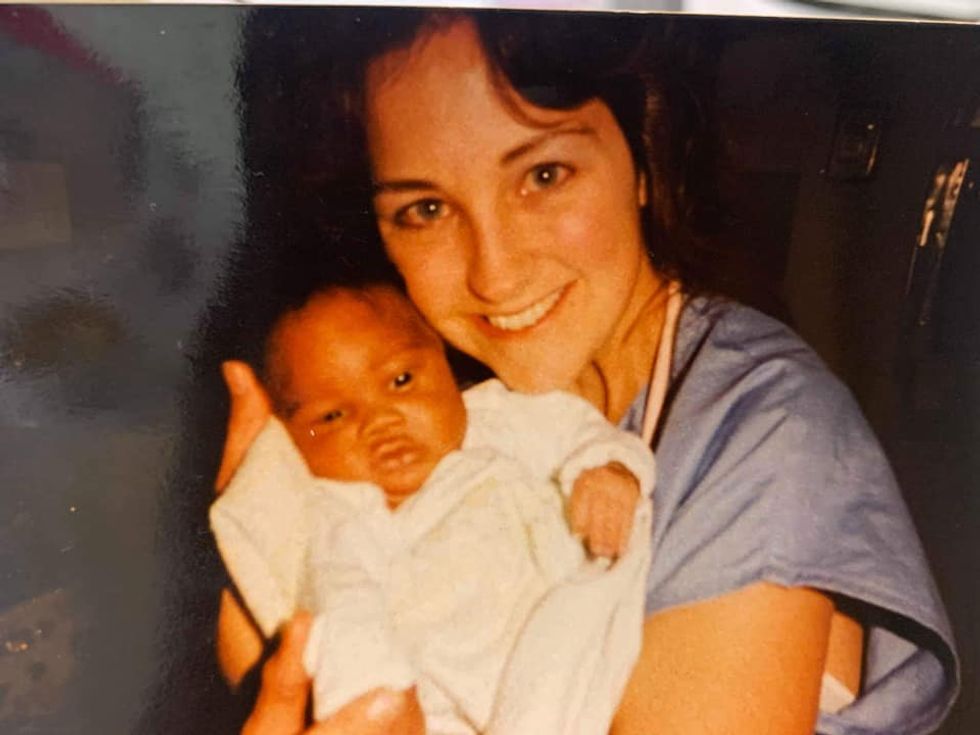 via: Facebook
And she thought the woman looked
awfully similar
to a nurse taking care of Zayne on the ward... and it also turns out that David was born in that
very hospital
over 3 decades ago.
David initially didn't believe his fiance's comparisons...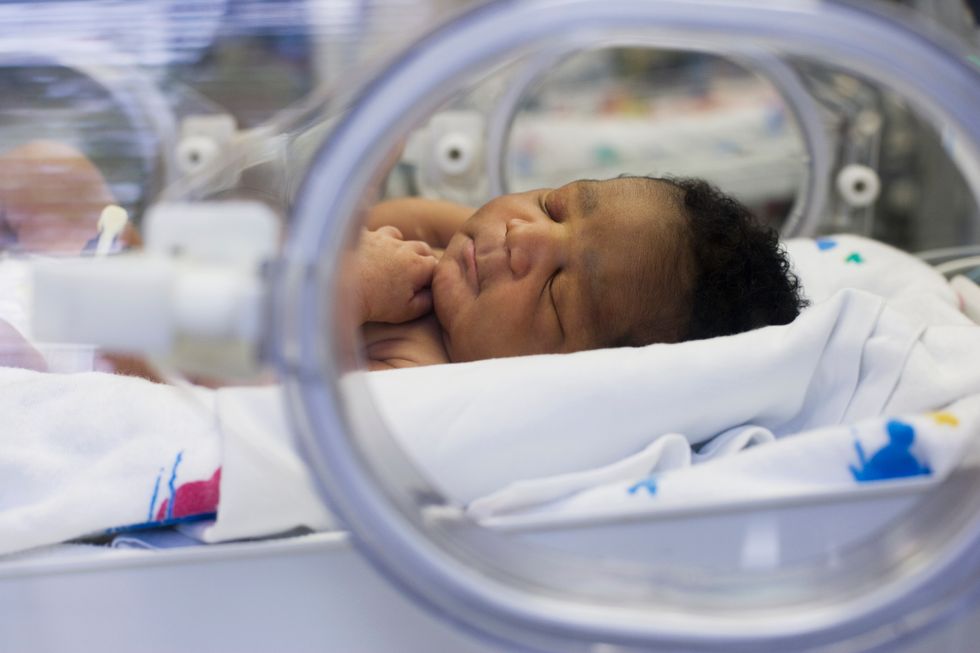 via: Facebook
Taking to Facebook, Renata wrote, "I came across a picture of him as a baby and a lady holding him. I knew that lady!! I immediately asked him who she was and he confirmed that she was the nurse who took care of him during his stay in the NICU and his mom loved her so much that she needed a photo of the two of them on the day he was discharged!"
But it turns out that Renata was right...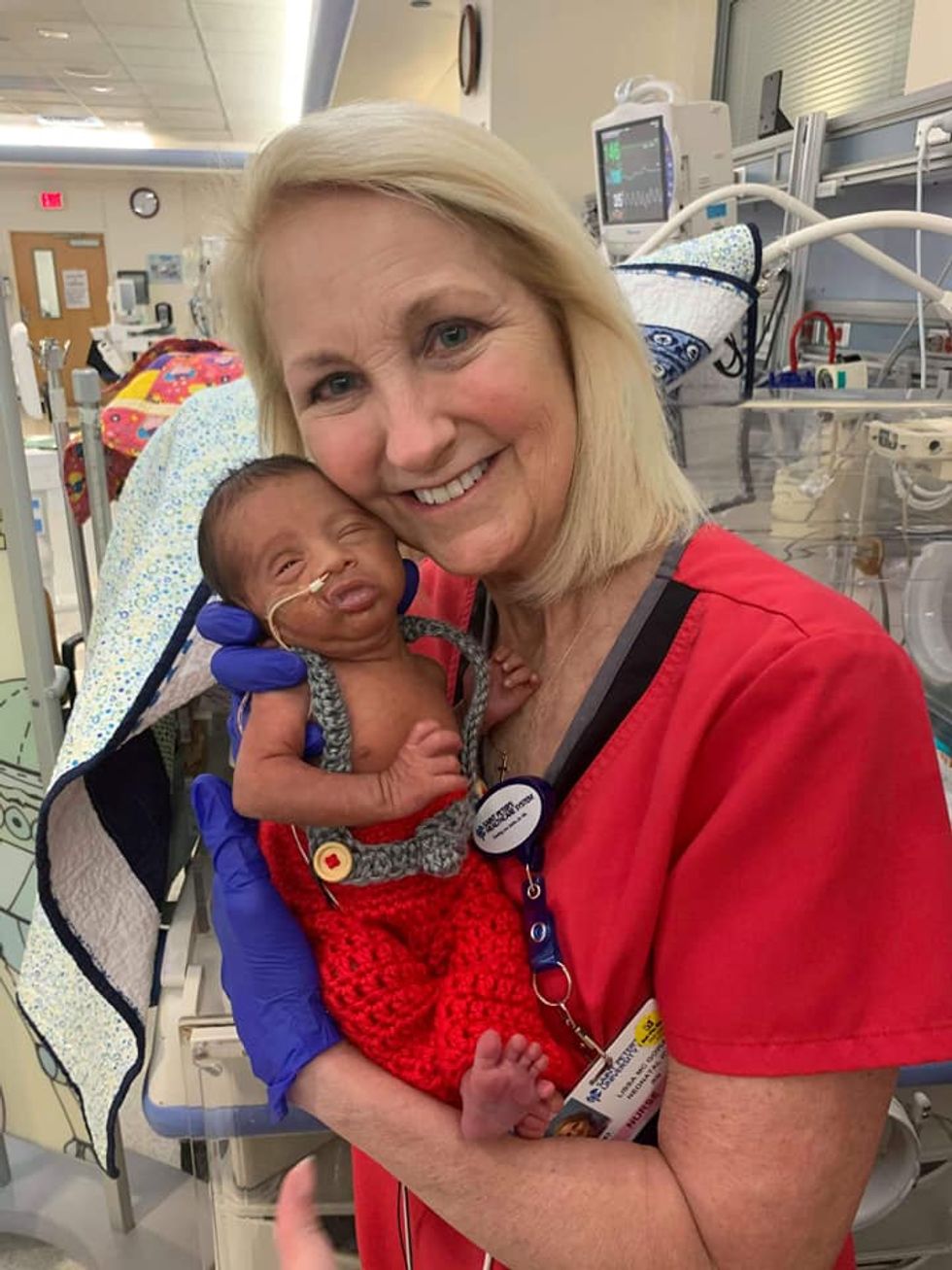 via: Facebook
"Well, the reason I know her is because I swore she was the nurse that had been taking care of our baby boy for the past 3 days! David didn't believe me," she wrote. "We brought the picture to the hospital where 3 other nurses confirmed it was her! Yesterday (Valentine's Day) she was back at work and taking care of our little nugget again so we had to recreate the picture!"
David had similar complications when he was born...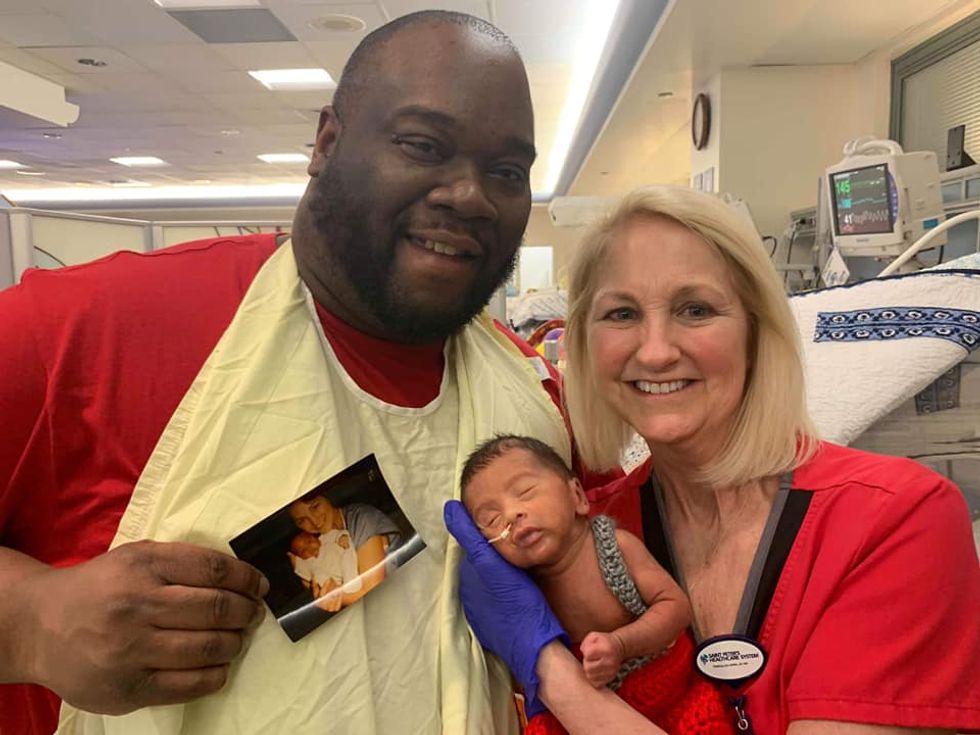 via: Facebook
"The past 2 weeks have been filled with worries and uncertainty but we can breathe easy knowing my lil nuggets nurse is the same one that helped the man I love when he was in the same situation," she went on to say.
The nurse in question is called Lissa...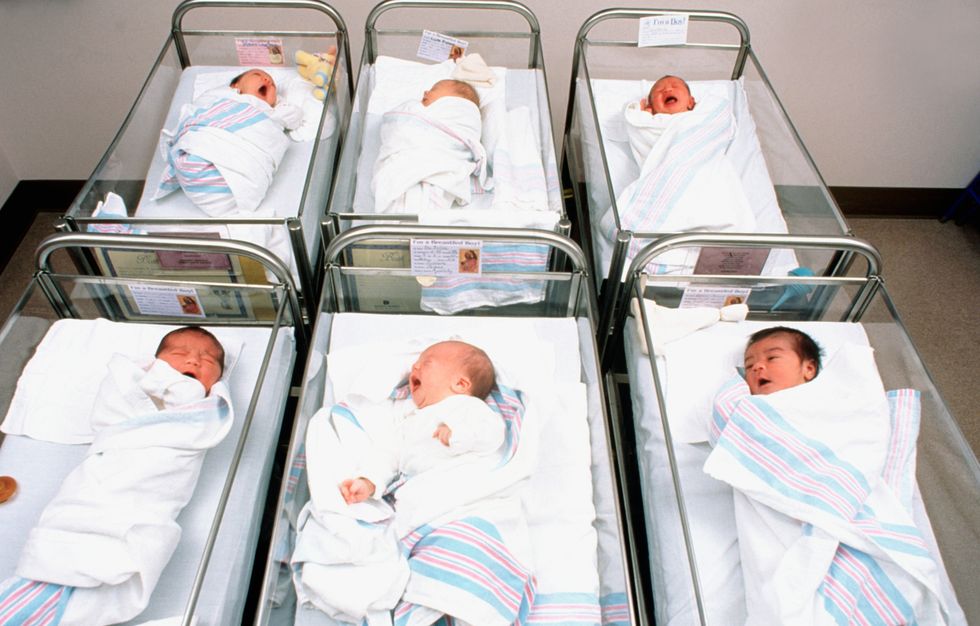 via: Getty Images
Now sixty-one-years-old, she has worked at the hospital since 1981... so she is
truly
a veteran of the maternity ward!
She is a mom herself to 3 children...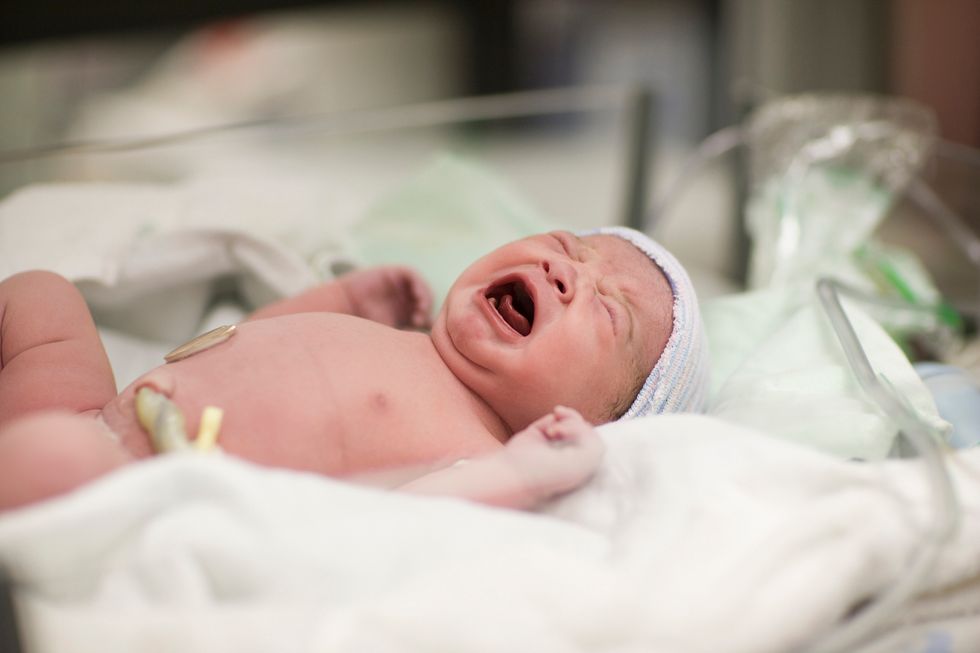 via: Facebook
Speaking in an
interview
, she said, "I love NICU nursing. It is definitely a passion. I love my babies and the impact we as NICU nurses have on our families, we become their family too."
This has been a unique experience...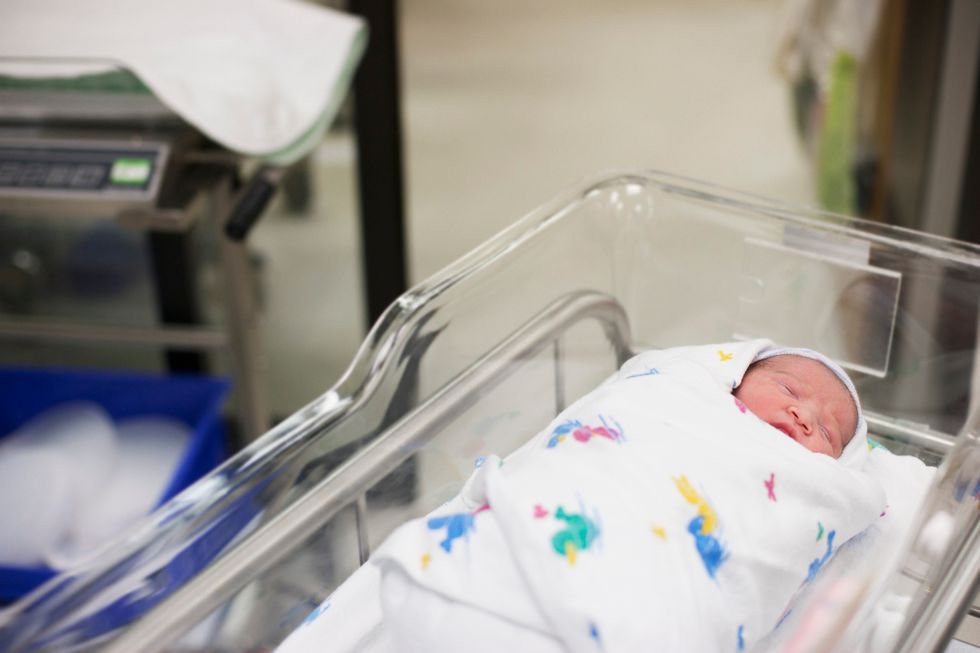 via: Getty Images
"It's not unusual to have parents bring their preemies [premature births] back to see us and with social media, it's easy to stay in touch to see our little ones grow. But to meet up with a former preemie while caring for his son is unique for me," she said about reuniting with David.
David's mom sadly passed away a few years back...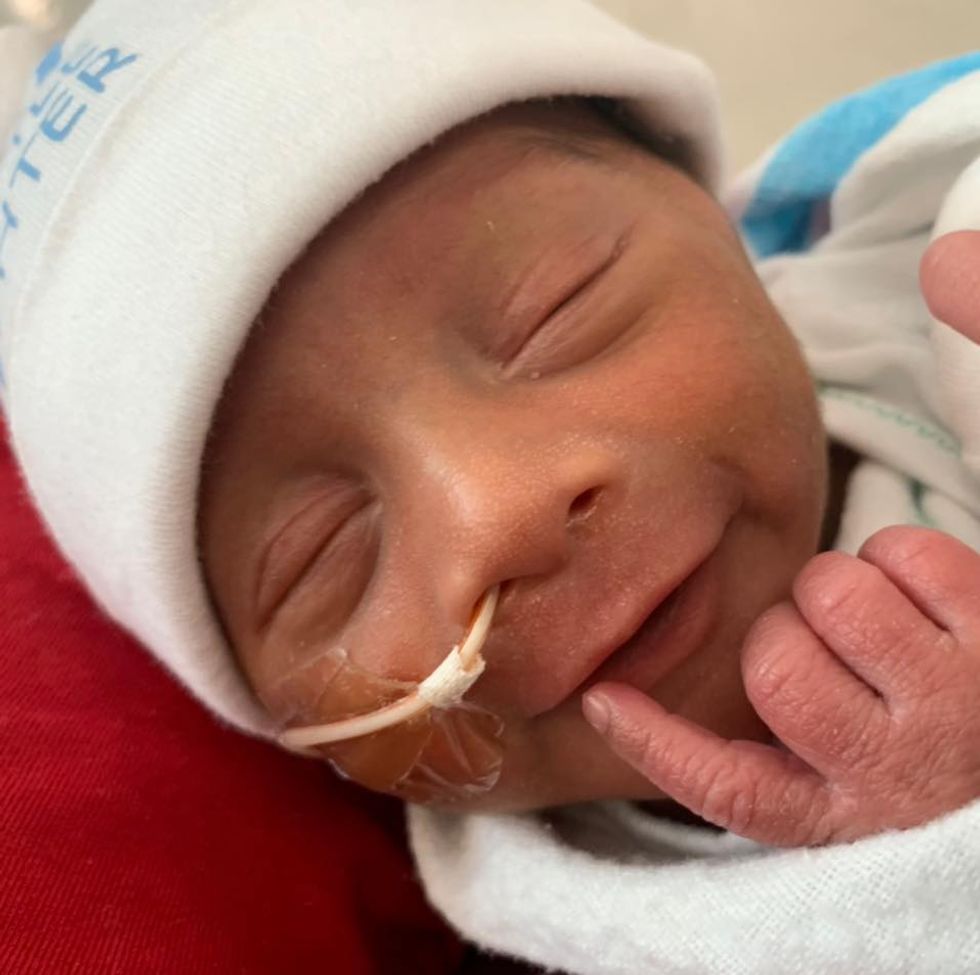 via: Facebook
"I think a significant point is that David's mom has passed on and that date truly brought us together - his mom's way of reconnecting I think," Lissa went on to say. A big congratulations to Renata and David on their beautiful new arrival! Make sure to keep scrolling to learn about the newborn baby who greeted her dad with a big smile...