Sometimes being a father means having to tuck your children into bed at night, sometimes it means having to read them a story, but overall it means supporting and loving your children beyond all else. The world has a fair share of supportive and loving fathers and this was recently evidenced by Hal Vaughn, who, instead of not seeing his stewardess daughter at Christmas, decided to board her plane and spend the entire flight with her. The heart-warming and amazing story was shared to the world by Mike Levy, who sat next to Hal on the flight, and was touched by the father's love for his daughter.
Not home for Christmas.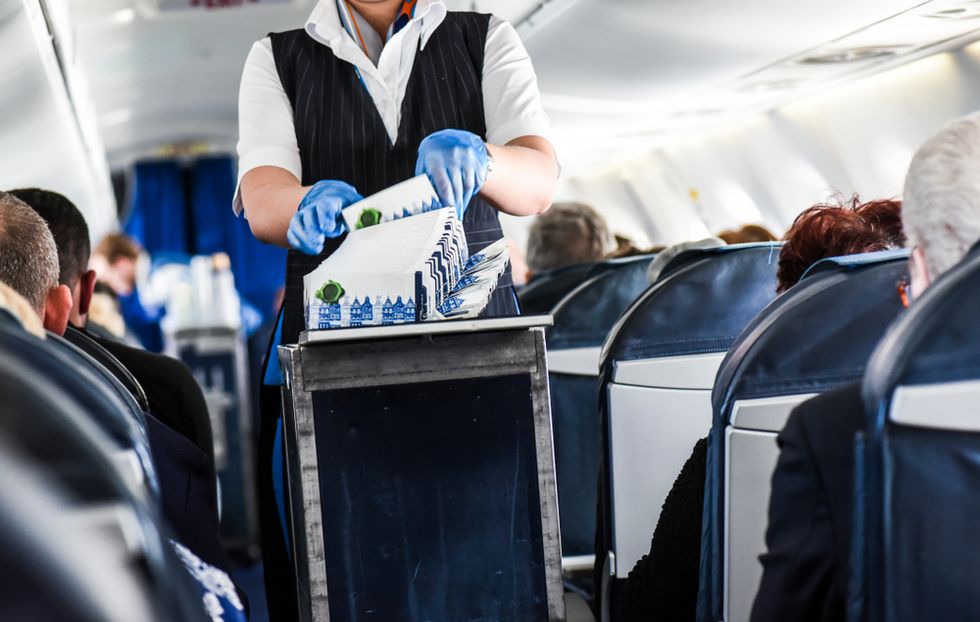 via: shuttrstock
Being a stewardess, Pierce Vaughn often doesn't get to see her father due to her busy schedule. So you can imagine her upset to learn that she would be working on both December 24
th
and 25
th
.
And she wasn't the only one upset.
Pierce's father, Hal, was also heart broken by the news, as he had hoped to spend the festive break with his daughter.
So he made a touching decision.
So instead of accepting fate and staying at home alone, Hal made a decision that is both heart-breaking and heart-warming.
He chose to board the plane.
Hal decided that if Pierce could not come to him for Christmas, then he would go to her.
And the flight wasn't short.
The flight went from Florida, to Detroit, to Massachusetts – and the entire time Hal watched proudly, as his daughter did her job.
But he wasn't alone.
Of course, being on a busy flight, Hal had to sit next to a complete stranger.
Stranger or friend?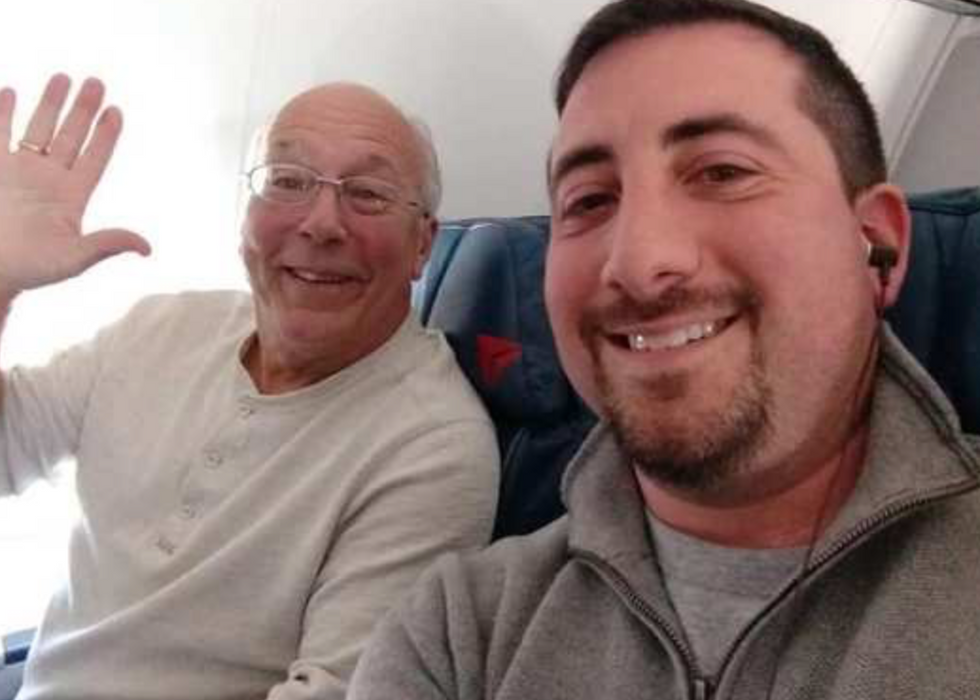 via: metro
During his flight to Detroit, he sat next to fellow passenger, Mike Levy, who he told his emotional tale to.
And Levy couldn't believe it.
Levy was touched by Hal's story and decided to share the tale on Facebook, so that the world could appreciate Hal and his love for his daughter.
And Levy said some wonderful things.
In his Facebook post, Levy called Hal a 'Fantastic father' and wishes both he and Pierce a Merry Christmas!
Pierce also took to social media during the flight.
But Levy was not the only one using social media to document the moment, as Pierce also took to Facebook to let her mother, Kimberly, know that Hal had made the flight safely.
Hal even got into first class.
Pierce thanked all the staff for helping her father make every one of his flights, and even thanked them for upgrading one of his journeys to first class.
Since then the story was gone universal.
Since Levy uploaded the story to his social media page, the story has gone viral and has received more 85,000 likes and 17,000 shares.
Number one dad.
Showing just how many people appreciate Hal and the love he has for his daughter.
Let's hope they have a proper Christmas next year.
I'm sure we can all wish them a happy holiday season, and that next year they get the chance at a quieter Christmas.
Happy Holidays.
Well done Hal! Right now, you are the world's number one dad!