I think that the older you get, the more out of touch you become with pop culture. Or rather, popular culture moves on and what or who it is that the general public deems popular changes - whoever was "current" twenty years ago, isn't current now and whoever was current two months ago probably isn't current now. That's probably why they call it "current" - like its river namesake, time moves on.
If you're anything like me, you won't be as forthcoming to change as the tabloid press. We can try to remain clued up with the current music charts and the popular artists right now, but we can also opt to bury ourselves in our "ancient" favorites of yesteryear.
Keeping up to date is made even more difficult nowadays, with pop stars popping up through the platform of social media. It's no longer a case of who is playing on MTV, we have to fend through Youtube, Instagram, and Twitter. Trying to understand what makes someone a Tik Tok star just fills me with anxiety.
Feeling "past it" is never as clear to us as it is when we are around someone younger than us. Having kids and feeling old go hand in hand - it's unavoidable. Saying that, having kids also means that you get a direct insight into this "new world" and it is through their (often patronizing) explanations that we learn what and who is somebody - right here in the right now.
This is exactly what happened to a dad while taking a plane ride this week... and the internet totally gets it.
Continue scrolling to hear the cute story as well as some other bizarre celeb encounters.
Seeing a celebrity out in public can feel like a big deal.
Seeing someone from the big screen in the real world can give us a sense of the uncanny valley. Two universes colliding. Perhaps, because the celebrity world always seems so exciting, when we see a celebrity, we think that something exciting might happen to us...
They're so shiny and pristine.
Like a brand new kitchen appliance!
But, no, seriously... typically, we are in awe when affronted by a celeb in real life.
They're attractive, they're cool, they're part of that top-secret private celeb world and... they do their grocery shopping just like a normal person!
It must be strange for the celebs, though.
Every time you recognize a celebrity, it's almost one hundred percent likely that they do not recognize you. Which means the whole encounter is a bit odd.
You might know just about everything about them...
Who they're dating, what they looked like when they starred in that movie when they were a kid, their political views, who broke their heart last year after those pics were published...
I mean, heck, if you follow them on social media...
You probably know what they had for breakfast, that they were live-streaming til late last night, and that they've called their new kitten Banjo.
It's become almost impossible to not be a stalker.
Even if we don't want to know every irrelevant detail about our favorite celebs, we are constantly bombarded with information about them, by them, on social media.
During a celeb encounter, it's hard to play it cool.
And it's even harder to pretend that we don't know everything about them and that our interest in them isn't weird.
Celebs are probably on their guard.
Well aware of the dangers that come with getting obsessive stalkers, celebrities probably keep their guard up. They don't want someone turning up at their house, trying on all of their clothes, locking them in the walk-in closet, shooting their dog or whatever else an obsessive stalker might do. Better to be safe than sorry, right?
The big question: Do you ask for a photo?
I mean, even if you don't want to frame it and put it on your wall, you want proof that you saw so-and-so, right? No one will believe you if you don't get a photo! But it's awkward, right? They probably get it all the time.
Disney Channel's favorite twins, Cole and Dylan Sprouse, got sick of people taking photos of them on the sly...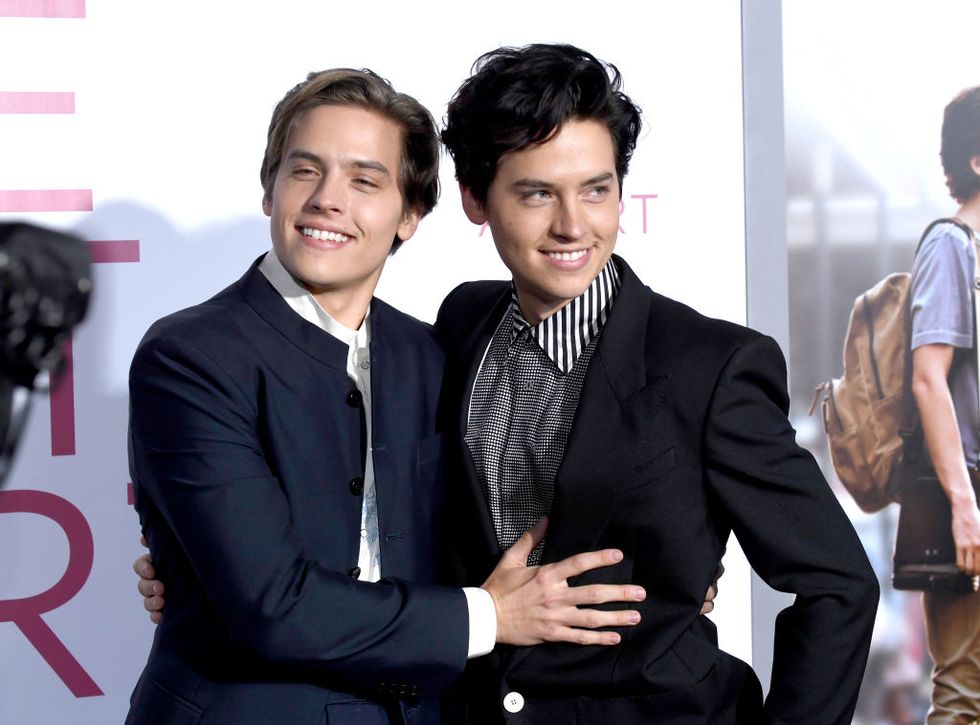 The two brothers decided to get their own back on fans who attempted to catch them off guard with their secret snaps.
In retaliation, Cole started the "Camera Duels" Instagram account.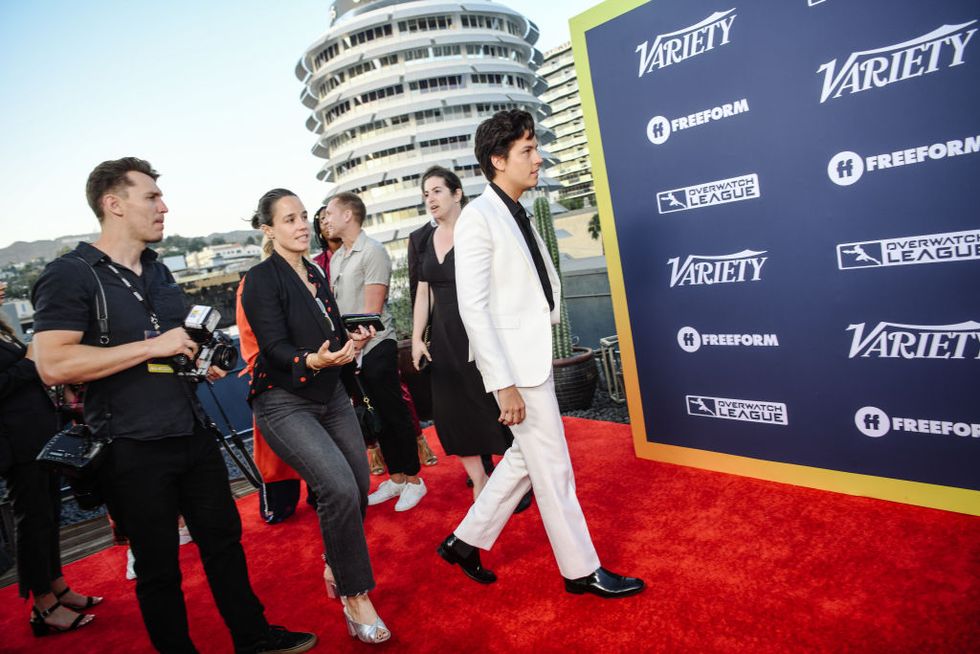 The account, @camera_duels, has over 5.6 million followers. Describing the purpose of the account
Cole
explains: "This Instagram is dedicated to the people out there who secretly take photos of me, and how I take photos of them first. May the fastest camera win."
Cole Sprouse is a wordsmith.
Beautiful.
I would not advise getting into a camera duel with Cole Sprouse.
Friends?). So I think that he's got quite an eye for knowing when that tiny lens is peeking in his direction.
Am I the only one that wants Cole to publish a book of these?
One man who you won't find snapping Cole is the dad that went viral this week.
Simply because I think that he probably has no idea who Cole or his brother is. The Suit Life was way after his time...
Another ex-Disney fan-favorite was much after the dad's time.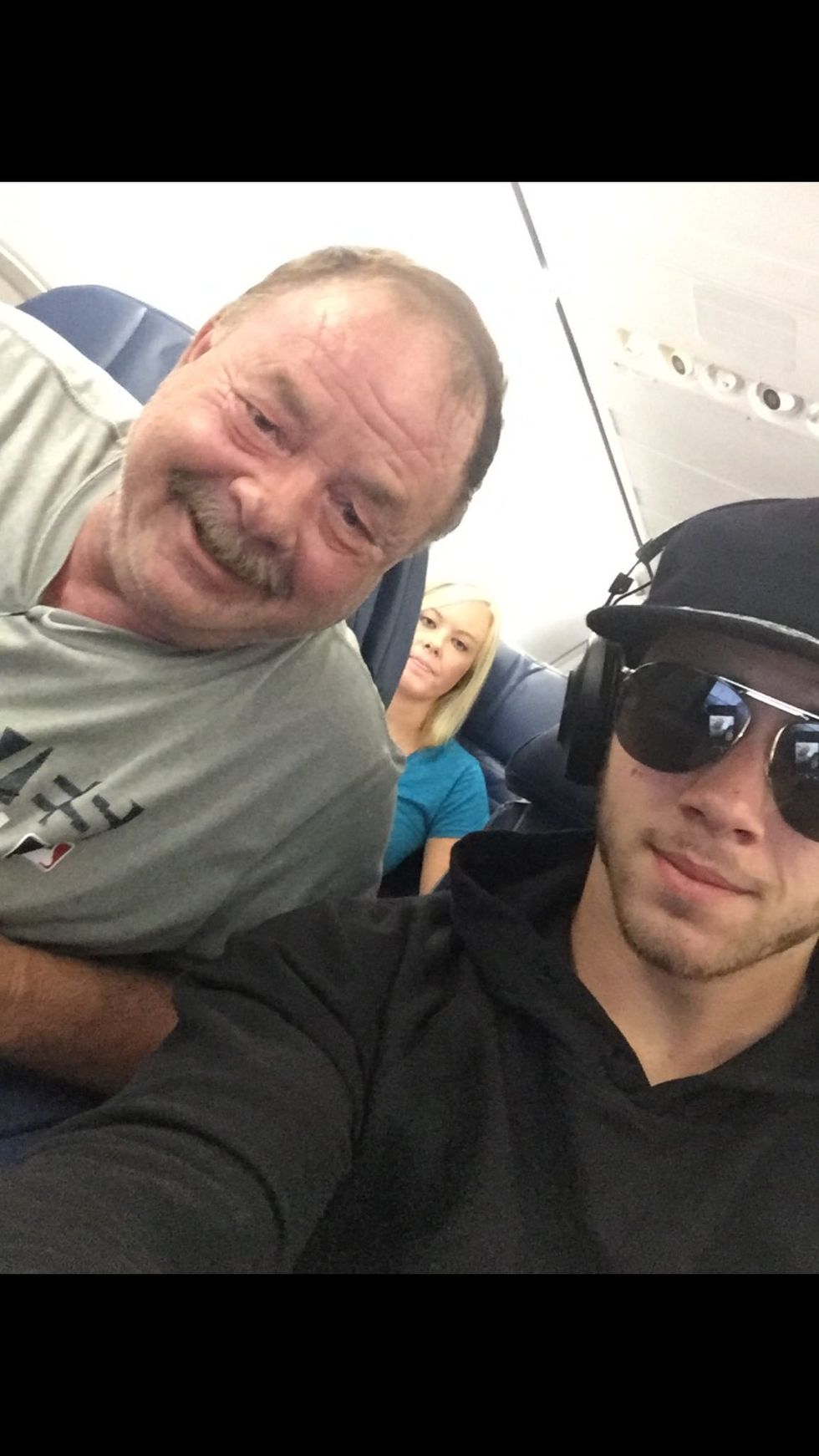 But his daughter? She
certainly
knew who he was.
Who is Nick Jonas?
incredible.
For those that don't know, Nick is a member of the boyband, The Jonas Brothers.
Nick performs alongside his actual, real-life brothers: Joe and Kevin Jonas.
The Jo Bros also did a lot of TV work with Disney Channel.
If Deanna watched Disney Channel, she was bound to have seen the Jonas Brothers. Their own sitcom, Jonas, aired from 2009 to 2010.
The brothers also notoriously starred in Disney's Camp Rock.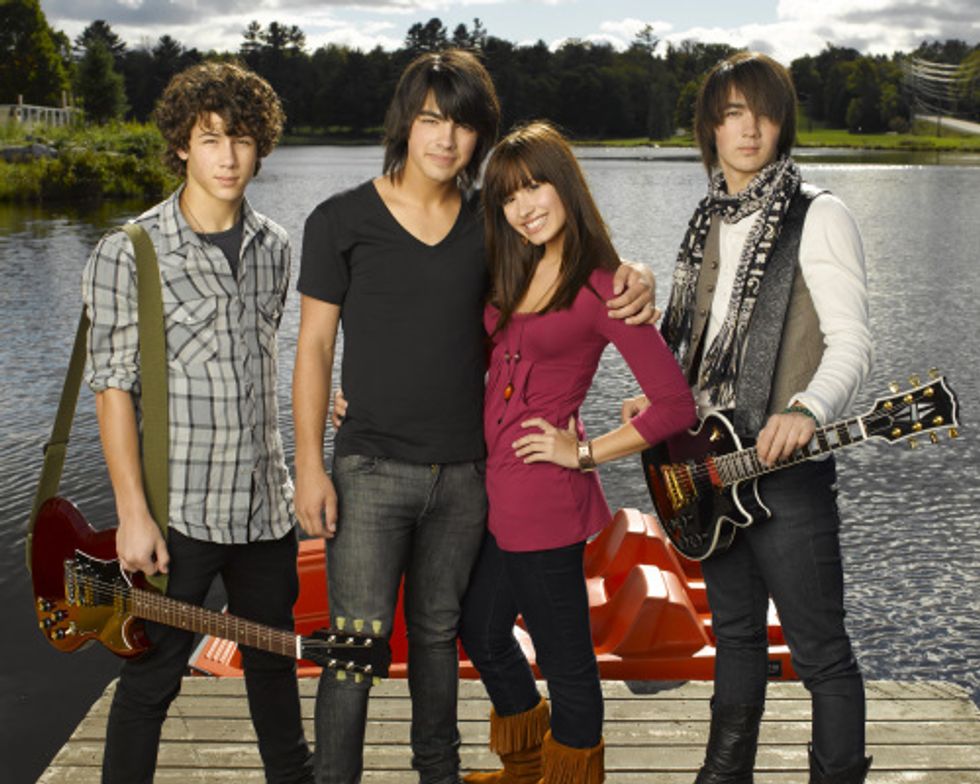 Nick, Joe, and Kevin starred alongside Demi Lovato in the extremely popular Disney Channel movie,
Camp Rock,
in 2008.
Nick is also married to a celebrity...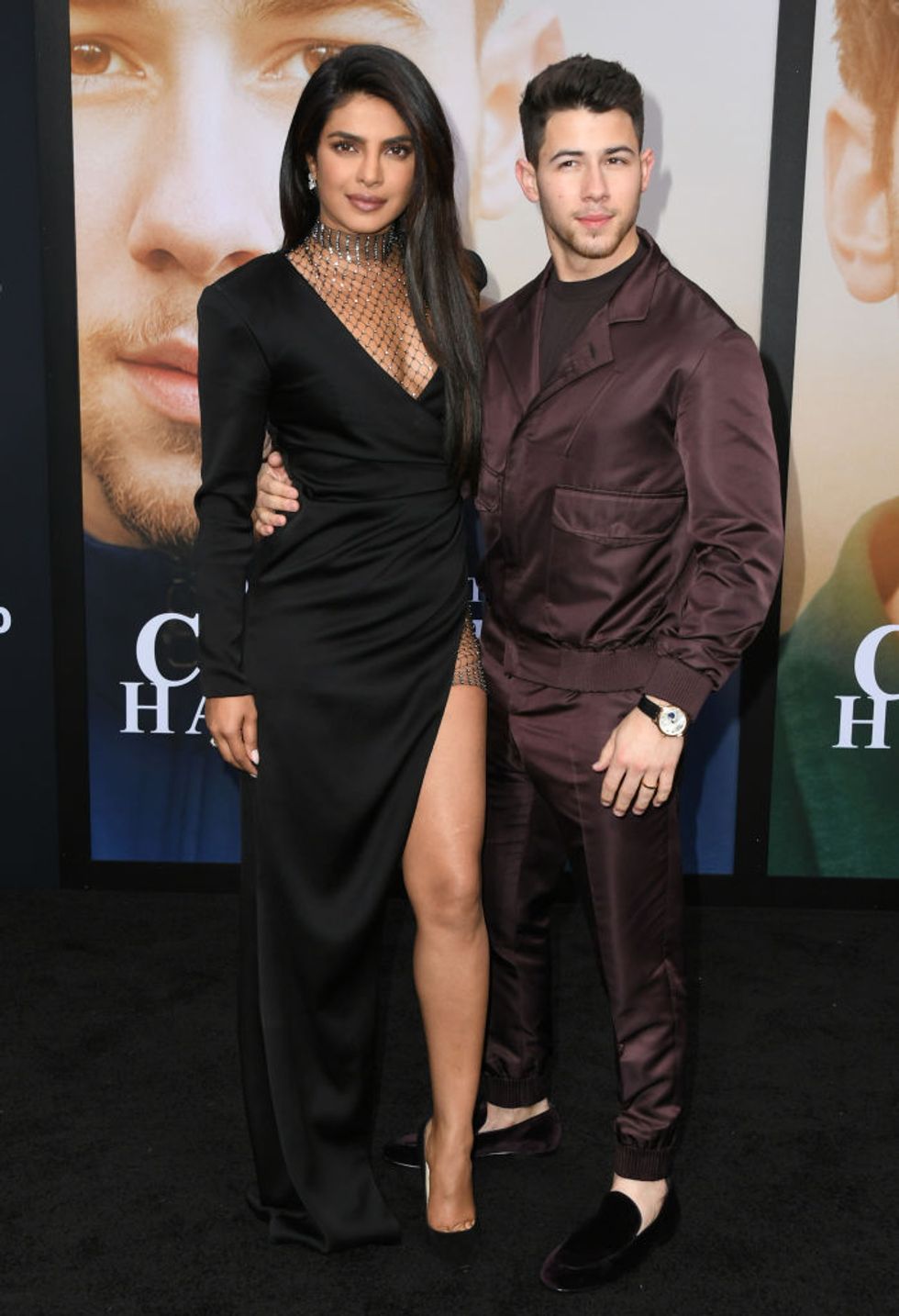 In 2018, Nick Jonas married Former Miss World and Bollywood
and
Hollywood actress, Priyanka Chopra. The pair first met in 2016 and the love affair has made them one of America's favorite celebrity couples.
However, Priyanka has come under fire recently.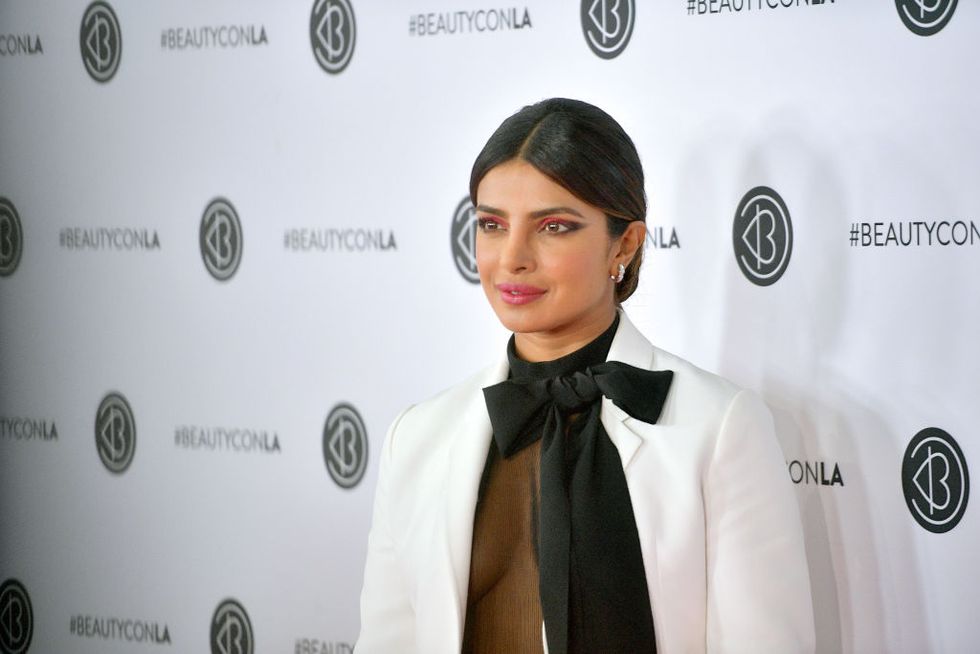 Chopra has upset many people, particularly those in Pakistan, with her comments in support for the Indian Army who
invaded Kashmir
killing hundreds of innocent Pakistani people. The actress tweeted on February 26th in support of the brutality, saying: "Jai Hind #IndianArmedForces" - Jai Hind translating to "Victory for India." As a Peace Ambassador for Unicef, her comments have been rebuked and there have been calls for her to lose her position.
Last week, Priyanka was called out for her comments.
"You are a UNICEF ambassador for peace, and you're encouraging nuclear war against Pakistan." This was the moment… https://t.co/ezApJPv3Yt

— Arsu Blouch (@Arsu Blouch)1566457338.0
At a beauty conference in LA, Pakistani-American, Ayesha Malik, questioned Priyanka Chopra on her comments. Chopra's response did not help her case in the slightest. The video of the interaction has since gone viral and Chopra has now been accused of being anti-feminist, as well as a supporter of nuclear war. Yeesh, what a week.
Not that Deanna's dad knew about any of this when he stepped on the plane with Nick Jonas.
When your Dad sits next to Nick Jonas on an airplane and has no idea who is is. https://t.co/dkTH9GwCsn

— Deanna Hall (@Deanna Hall)1503861277.0
Deanna thought that the whole thing was hilarious and shared the situation on Twitter.
I bet that there were plenty of people on the plane who would have loved to sit next to Nick.
@deannanicoleh Jealous but I cant stop staring at the woman in the back who looks so done https://t.co/eR03eA88hn

— Aurora 🍋 (@Aurora 🍋)1503971978.0
Maybe the woman that Twitter-user, Aurora, spotted creeping in the background of the Jonas selfie would have liked to swap...
The back seat lady ended up getting just as much attention on Twitter as the Jo Bro.
Just you wait, I bet she'll be circulated as a meme now for years to come.
Weird celeb encounters.
So now Daniel Radcliffe just bumped his bottom into my penis #weirdcelebencounter

— d4n (@d4n)1381913360.0
Now, compared to some celeb encounter stories that I have come across on Twitter, this Nick Jonas one seems pretty tame. Allow me to offer my top three bizarre celeb encounter stories that the internet has to offer...
#3. Making a build-a-bear with Katie Holmes and Suri Cruise...
I helped Katie Holmes and Suri Build a Bear for an hour and a half by ourselves while she talked to her mom about d… https://t.co/qwFxQQUqcd

— Martha Stewart Stan (@Martha Stewart Stan)1554873800.0
...
Before
the
divorce
to Tom
and
they were discussing it! What a top fly-on-the-wall celeb encounter. Boy oh boy, that's a good one.
#2. Can you imagine Voldermort casually eating bananas, though?
I also love that Ralph Fiennes was in the stationery chain store, Rymans. Classic Ralph checking out the lined jotters...
#1 The knowing celebrity "hello" backfired on Freeman this time.
@MikeSegalov I mistook Morgan Freeman for a friend of my parents when he said hi in a queue at the bank, and spent… https://t.co/i4GNFND0tI

— Domestic Dervish (@Domestic Dervish)1554745025.0
This encounter is great. We can imagine that Morgan Freeman must have assumed that the lady recognized him and she must have thought that he said "hi" because he was her mom's friend. The whole thing was a funny kafuffle. Sweet that Morgan Freeman took the time to hear about her mom's health concerns, too. What a guy.
Ah, let's do one more for the road!
@MikeSegalov My daughter & I walked by Maya Angelou at her table on the way to the loo at a quiet hotel restaurant… https://t.co/2sC6r8fbg4

— Tess (@Tess)1554934645.0
This Maya Angelou interaction must have made that mother's life. What a grand thing to say. But I wouldn't expect anything less from such a great writer. For another super sweet celeb encounter story, keep reading! This one involves a movie theatre, ice cream, and 
Keanu Reeves
. You're certainly in for a treat!