If you're a parent, you'll relate to this story on a deeply emotional level, even if that emotion is relief that for once, it's not happening to you. If you're not a parent, this will serve as a warning that you should make sure you're stocked up on contraception.
In other words, it's not for the faint of heart, but it's hilariously crappy — literally.
Jesse Mab-Phea Hill shared a story of what started off as a great parenting day and ended in what can only be described as being transported to the bowels of hell.
His wife Mayra was working, and he was looking forward to some cake and some YouTube while their toddler napped. Didn't happen, but what did makes for a highly disgusting yet hilarious story.
Here it is in his own words: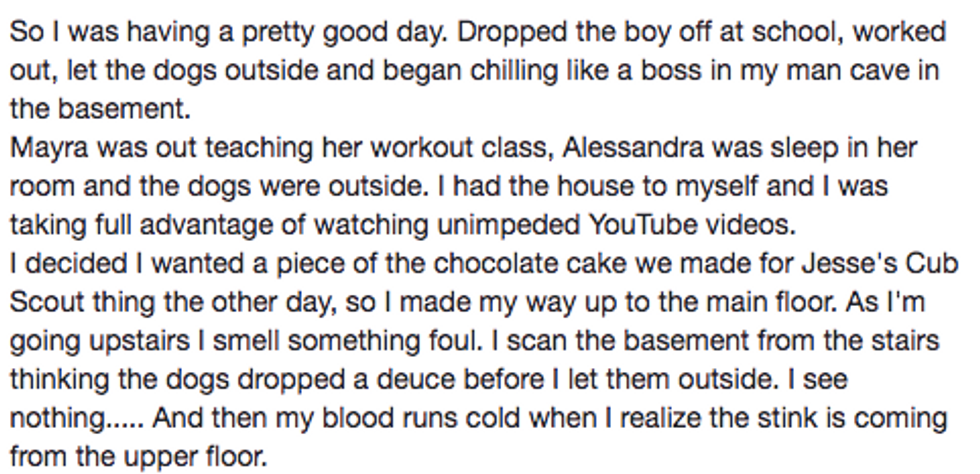 Time to investigate...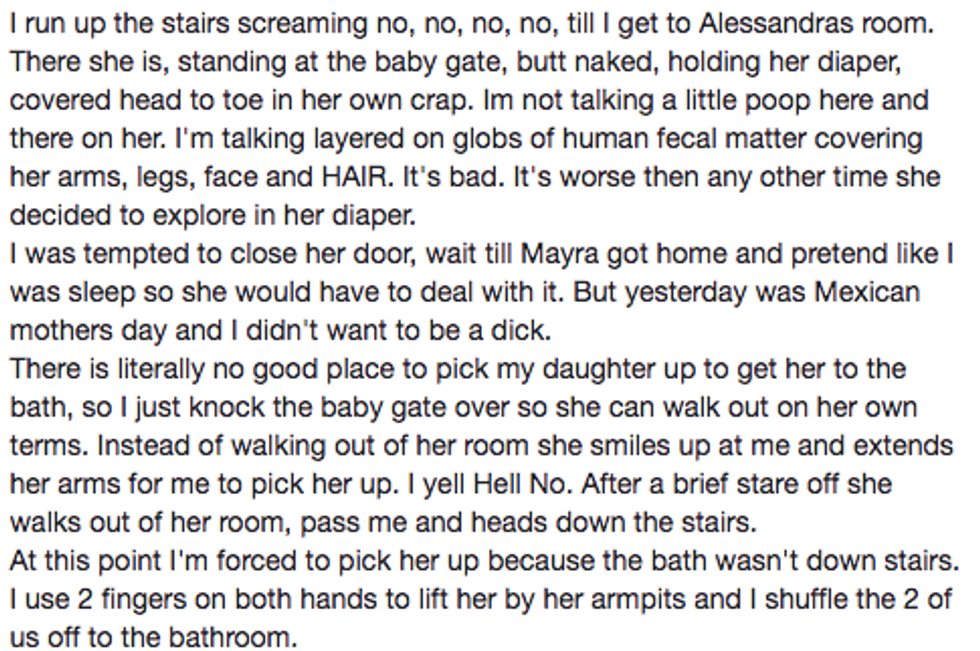 A bath will help, right?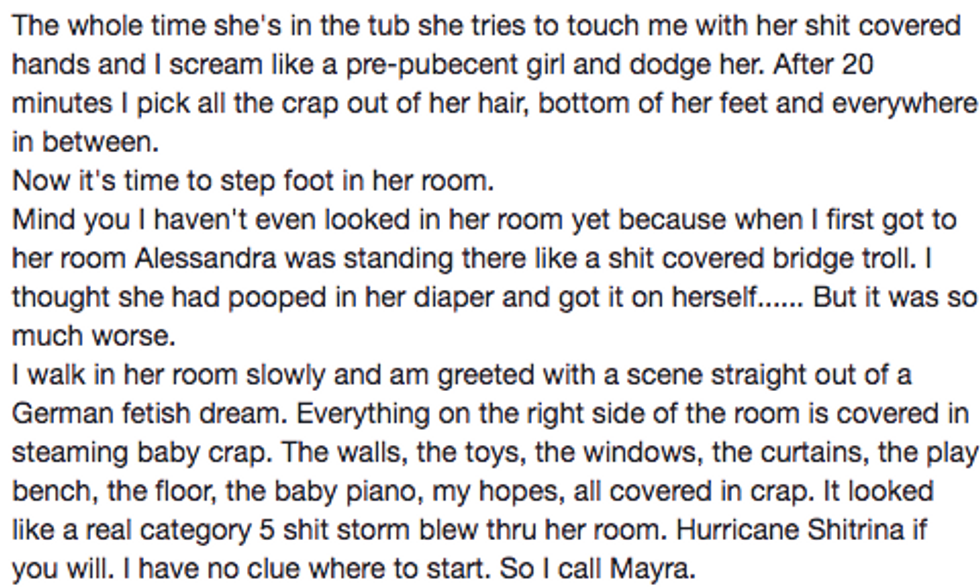 Mom to the rescue!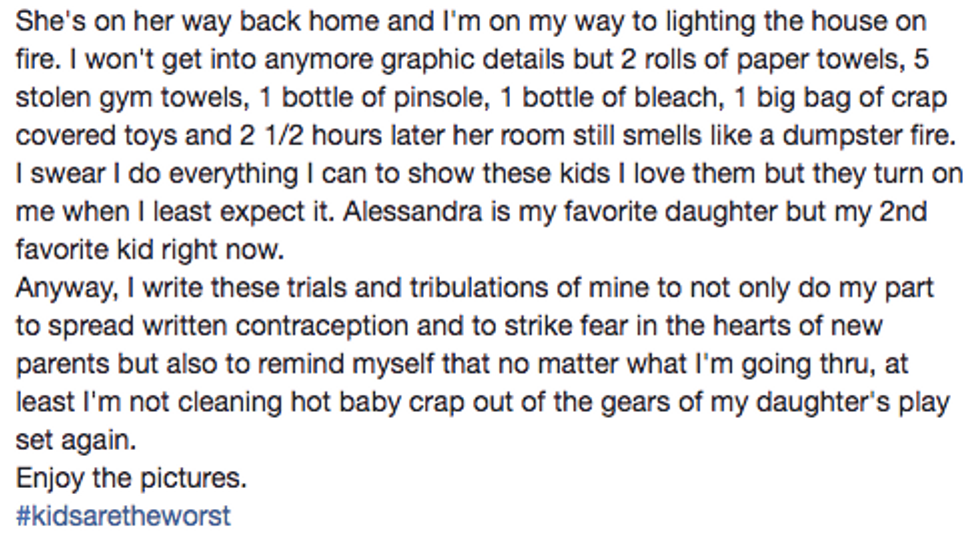 Now that's a crappy day.