Being a parent isn't a walk in the park - and despite its many joys and fulfillments, it is pretty tough.
The challenges of parenting often turn moms and dads to one another for help and support, and this is frequently depicted on social media. There are now millions of parenting and parent-support pages on Instagram, Twitter, and Facebook, whether these are there to give advice or just to put a smile on a tired mom's face; they make sure that the over-worked parents out there don't feel alone.
During quarantine, many parents are finding life even more sticky than usual. But one online dad went the extra mile to make sure his daughters could enjoy their school dance.
There are millions of mom blogs out there...
These accounts aren't usually very realistic, though...
How is it even possible to get an aesthetically pleasing snap of your kids like this one?
As any parent would agree...
This is an extremely unrealistic portrayal of life as a parent.
Standing next to the social media savvy moms are the dads...
There's a significant difference in the number of social media accounts for moms than there are for the dads out there. And there's one Twitter dad who really rules the roost.
Meet James Breakwell.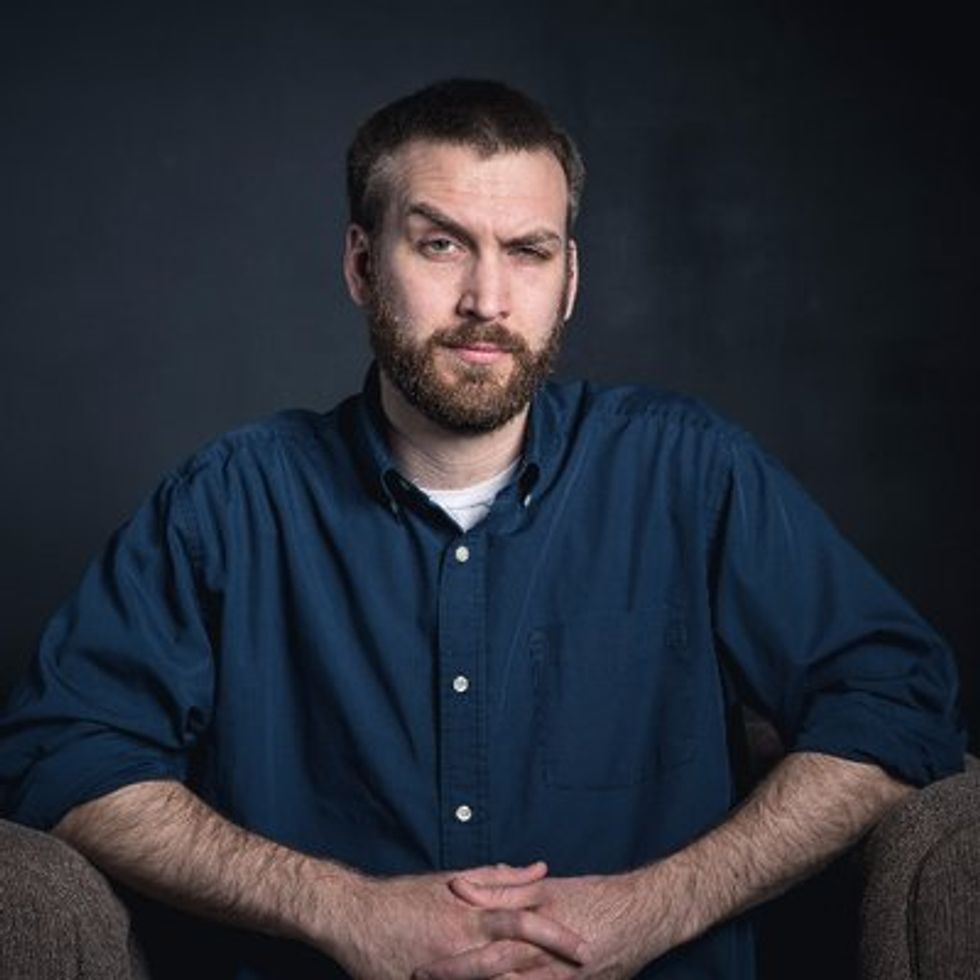 via: Twitter
He's a Twitter sensation, and really excels when it comes to relatable dad content.
Like this ...
Me: What did you do at school today? 5-year-old: Learned about dragons. Me: Your class learned about dragons? 5:… https://t.co/ltS8vCH4Vi

— James Breakwell, Exploding Unicorn (@James Breakwell, Exploding Unicorn)1524164098.0
Honestly, we want to be friends with this kid.
Like anyone respecting his civic duty, James is currently in quarantine.
Because of the coronavirus pandemic, everyone needs to be staying inside to save lives.
Many of us are struggling with this.
But throw in a bunch of young kids on top? Well, then you'd got a recipe for disaster.
James had been killing it on Twitter, though.
Giving us the hilarious parenting quarantine content we deservse!
Like this!
7-year-old: Can we leave the house? Me: We could go for a walk. 7: And then what? Me: Come back to the house. 7: I'll just stay here.

— James Breakwell, Exploding Unicorn (@James Breakwell, Exploding Unicorn)1584904457.0
After a few days, walks sort of  ... lose their appeal.
Or this ...
Me: We're always home. We should clean more. 9-year-old: Or we should stop cleaning since no one can come over. Me: Let's run that by Mom.

— James Breakwell, Exploding Unicorn (@James Breakwell, Exploding Unicorn)1584791301.0
Honestly, quarantine can go 1 of  2 ways.
Another classic ...
Me: Did you finish your online schoolwork? 7-year-old: Yes. Me: So you don't mind if I check? 7: You don't know how to check. Touché.

— James Breakwell, Exploding Unicorn (@James Breakwell, Exploding Unicorn)1584729394.0
The cons of when teaching goes online.
It's not just affecting kids.
Wife: *eats a third doughnut* Me: I'm impressed. No more diet? Wife: Quarantine calories don't count.

— James Breakwell, Exploding Unicorn (@James Breakwell, Exploding Unicorn)1584986373.0
Parents are also slowly losing the plot ...
This week, James's daughters had some sad news.
As a result of the quarantine, his daughters' daddy-daughter dance was canceled. A sensible decision - but also one which left the girls pretty upset.
But James wasn't about to let everything go.
He decided to think outside the box in order to save his daughters' dance!
"My kids love to dance so they were really disappointed."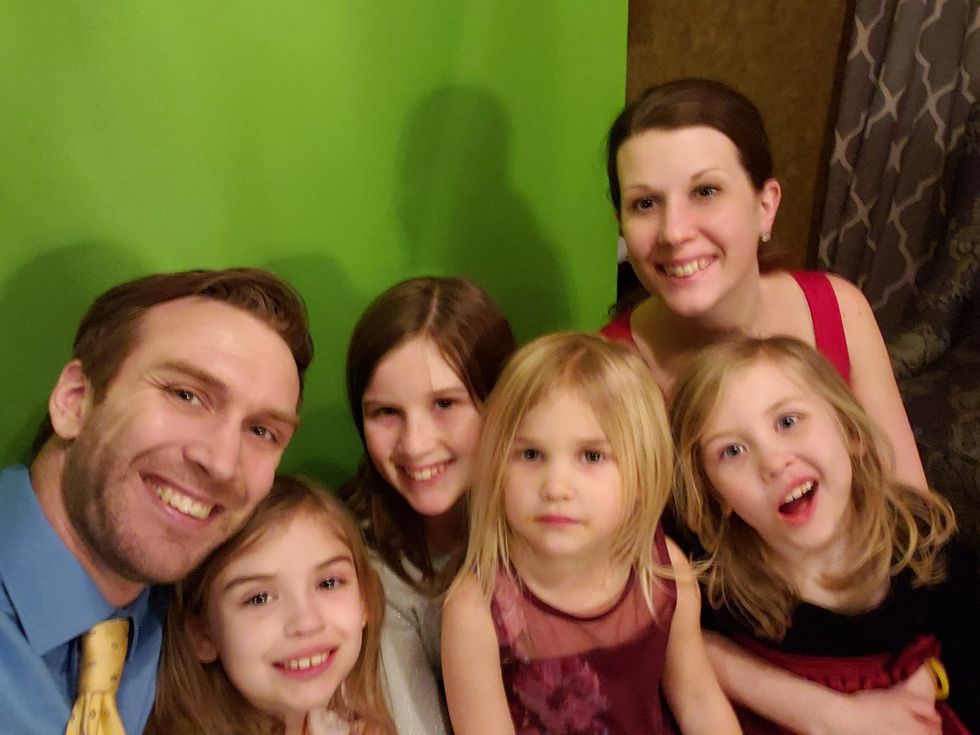 via: Twitter
So James decided to bring the dance to his home. "We had enough people for it," James
said.
"There's an upside to having way too many kids."
"We told [the kids] not to come out no matter what."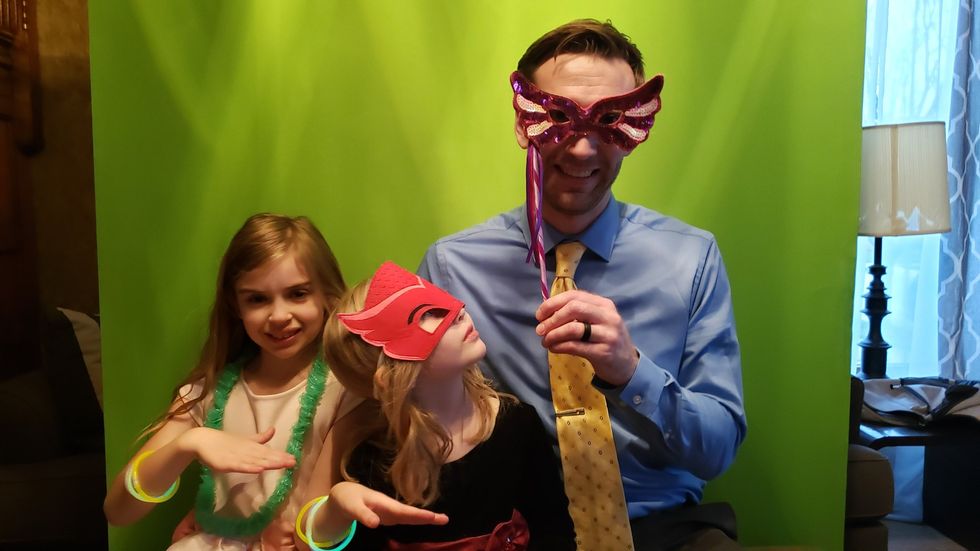 via: Twitter
And then James got to work recreating all of the classic dance accouterments - including a snack table, a dancefloor, and even this photobooth.
"The dance made it easier for the kids to get through this."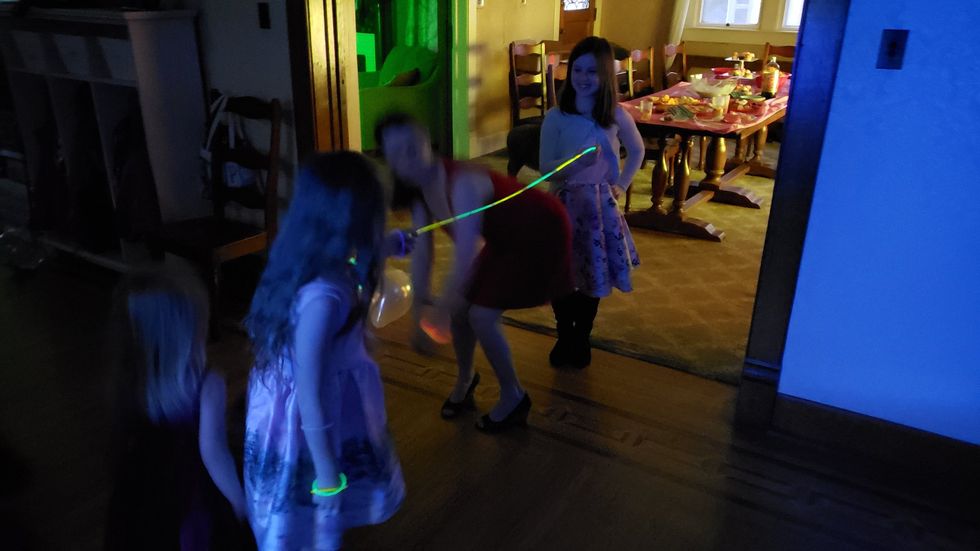 via: Twitter
"
They miss their friends and school and are going a little stir-crazy."
"This helped them burn off excess energy and showed we can still have fun at home."
via: Twitter
"
I hope it created some good memories for them. When they look back at 2020, I don't want them to remember the fear or uncertainty. I want them to remember having a great time with their family."
Struggling with ways to entertain your kids during the virus? Netflix can help. Scroll on for everything coming to screens this April!