When you're a parent, you're constantly walking a fine line. There are traditional ways to do things and then there are fun ways to do them.
Everyone draws their own lines, so often, even moms and dads disagree on the boundaries of good taste.
This is one such (hilarious) story.
When a dad was tasked with creating and sending out the Facebook invite for his baby daughter's christening, he thought he would have a little fun.
Well, something happened, because the invitation was changed to a more traditional, and far less hilarious one.
Here's the FIRST image from the Tweet, blown up.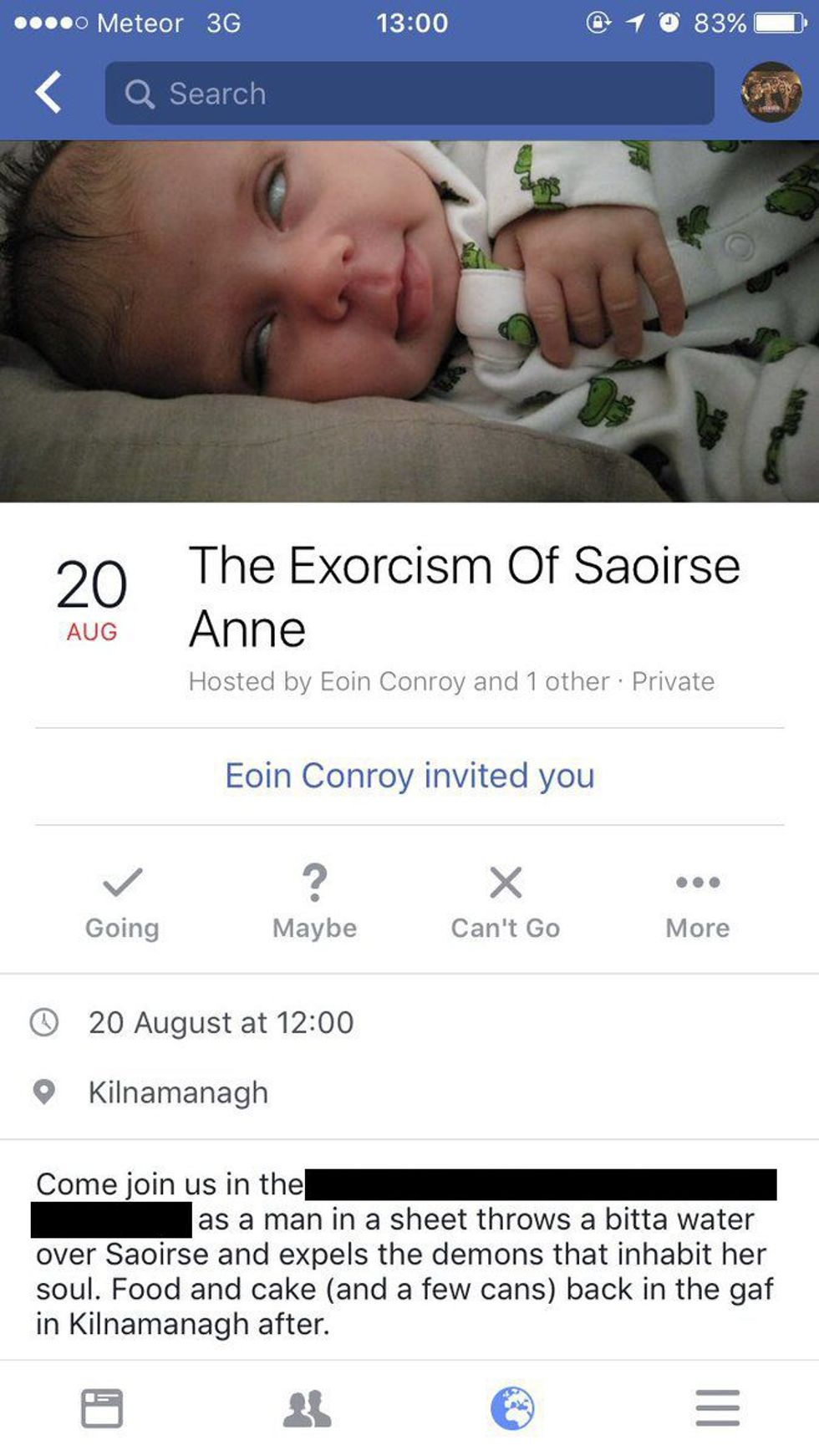 via: Twitter
Not exactly adorable, but the headline definitely fits the white-eyed, haunting image that appears before us.
The second pass was a little more in keeping with what we think of when we imagine what a Christening invitation should look like.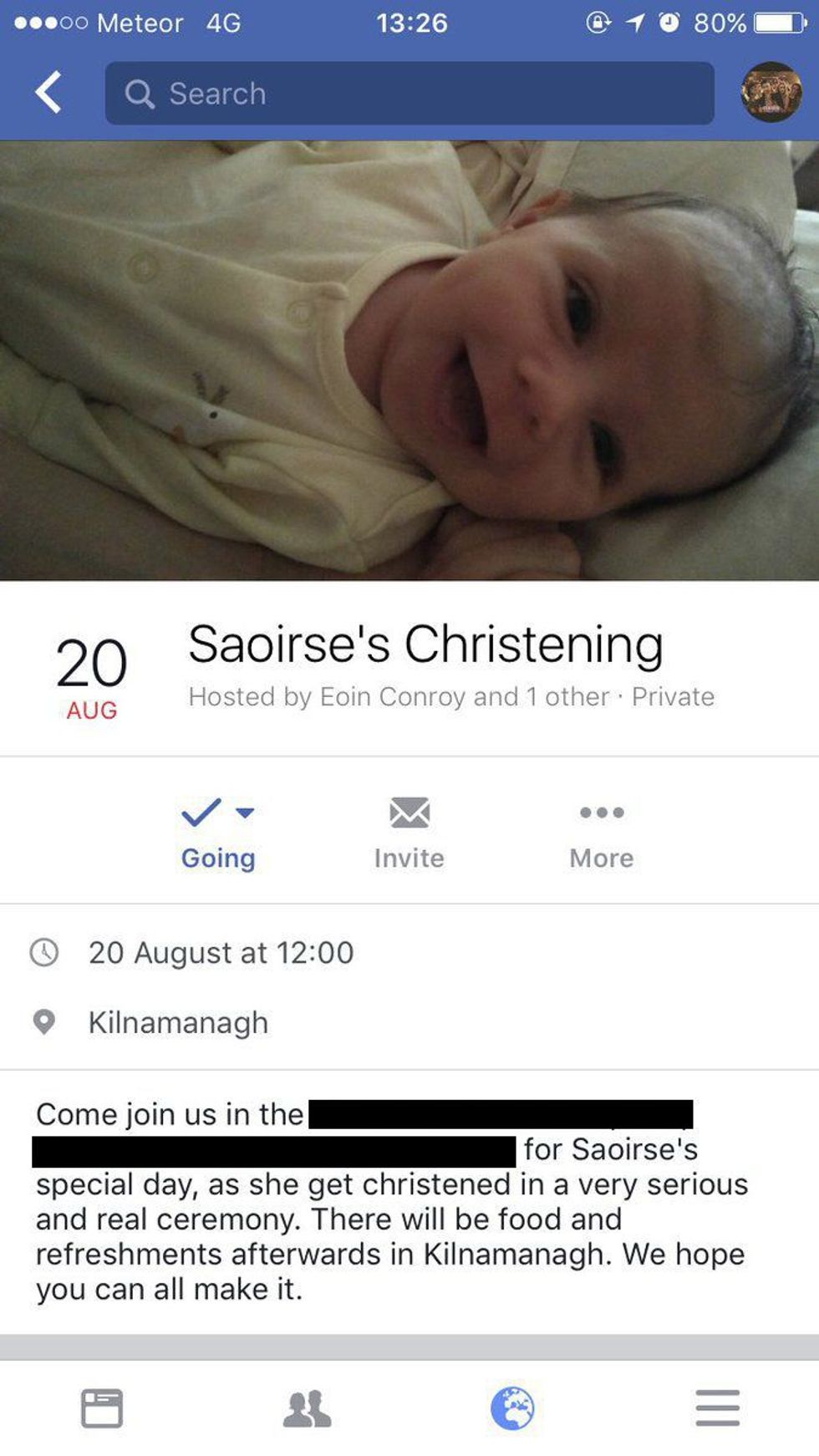 via: Twitter
Cute kid, that Saoirse. But still, I would be
far
more likely to attend an exorcism than a Christening.
Internet smarypantses were quick to point out that there isn't actually that much difference between one or the other.
That said, we can all agree that the first pic is a bit...terrifying. Something tells me the mom isn't going to be too excited about learning the similarities.
There was one more fun detail that the Internet managed to find.
The view count seemed to favor the possibility that this was an exorcism, rather than a Christening. Oh well. Welcome to the world, Saoirse! It's a weird place.