Going to college is a very exciting prospect for many young people. And when the time comes to trade home life for frat parties, dorm rooms, and essays, many college-goers are eager to embrace their newfound independence.
But for the parents they leave behind, it can be a tough time adjusting to their kids leaving home.
For one dad-of-3, this adjustment has been huge. So much so, that he posted a series of 3 emotional posts to Instagram about his sons leaving home, and it's had the internet in tears.
Get your tissues at the ready and prepare to see one of the most touching posts you'll lay your eyes on.
The prospect of going to college is an exciting one.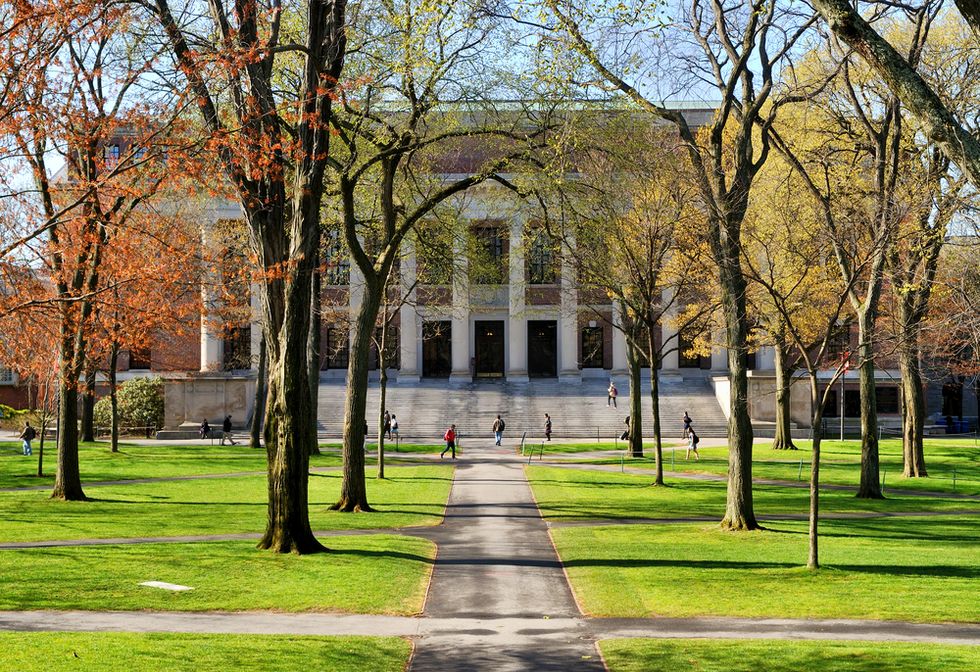 via: Shutterstock
It's been in the back of your head throughout your whole time in education, so when the time
finally
comes, it's bound to mark a thrilling new chapter.
For those who choose to go, it's one of the first experiences of independence.
From parties to dorm rooms, many find the college-life extremely appealing.
But for their parents, it's a different story.
Adjusting to life without your kids around can be tough.
Not to mention the worrying.
What are they up to? Why haven't they called at least 5 times each day? It can be a weird period of time when the kids have left home.
And of course, we miss them.
After all, all parents know is looking after their kids.
One father knows all these feelings too well...
Brandt Barber, from Atlanta, is a dad-of-3 to sons, Brooks, Bryce, and Luke, who have all flown the nest to go to college.
Brandt went viral after penning a touching Instagram post about his 3 sons leaving home.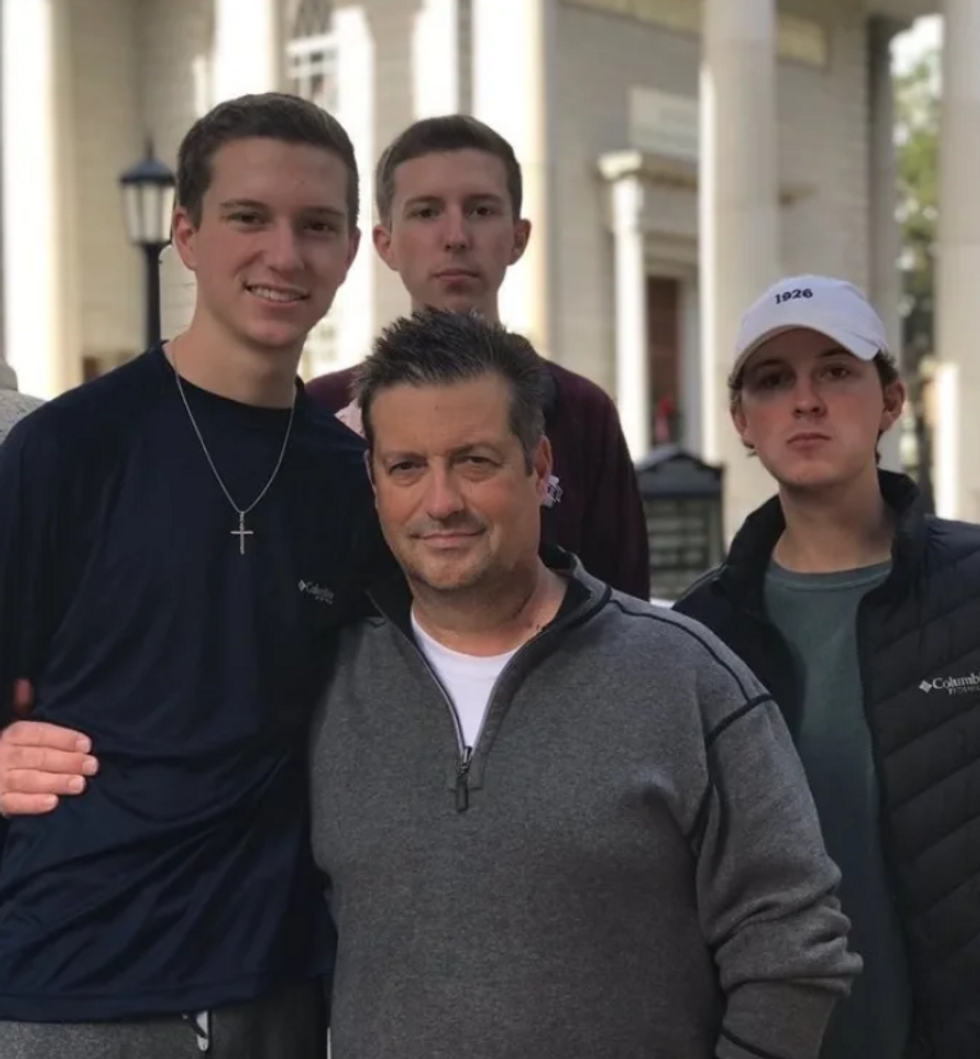 via: Brooks Barber
The father has had the internet in tears since posting the poignant message.
Before his sons left home, they had an ice-cream related family tradition.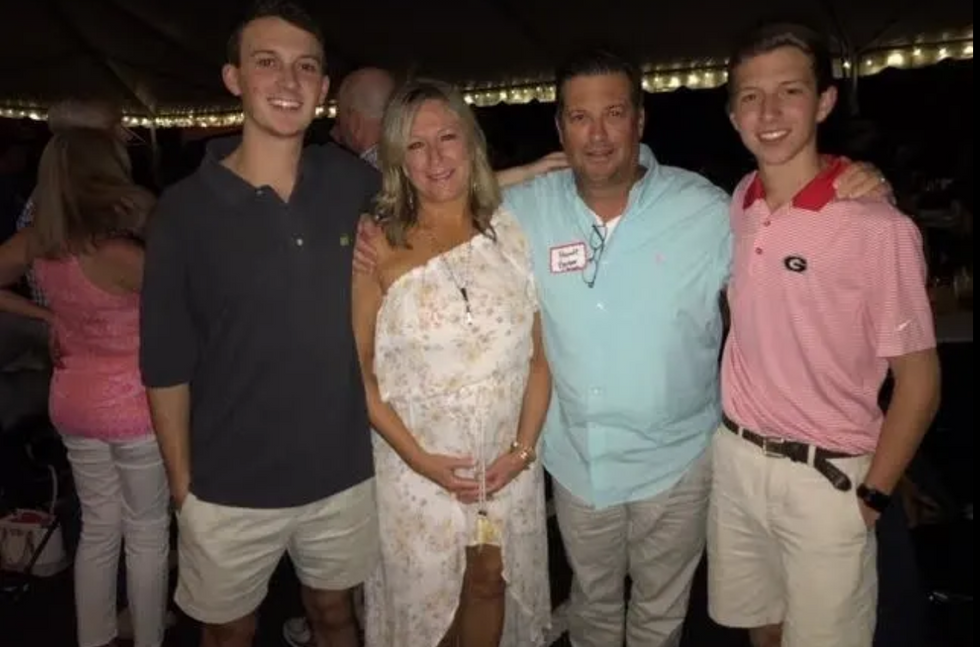 via: Brooks Barber
Brandt, told
BuzzFeed
that he and his boys would go to the same ice-cream and fast food restaurant every week, sit at the same table, order the same food, and usually end up being served by the same staff.
But when his sons began heading off to college, the tradition dwindled...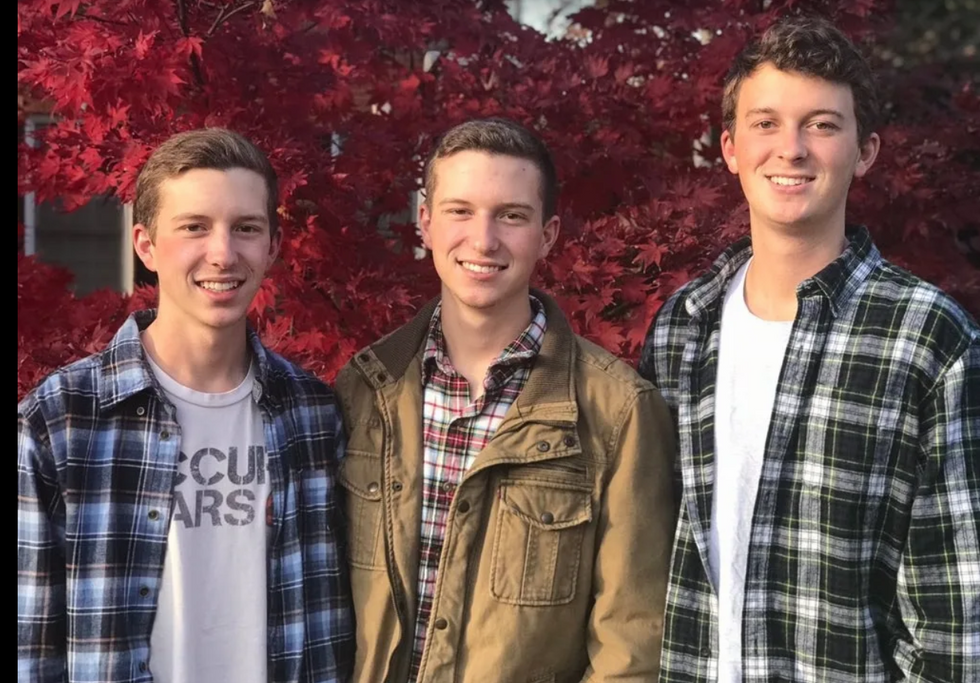 via: Brooks Barber
While his sons enjoyed their newfound independence away from home-life, Brandt said that reminiscing on their long-standing family tradition made him nostalgic and sentimental.
So, he took to Instagram to express his feelings.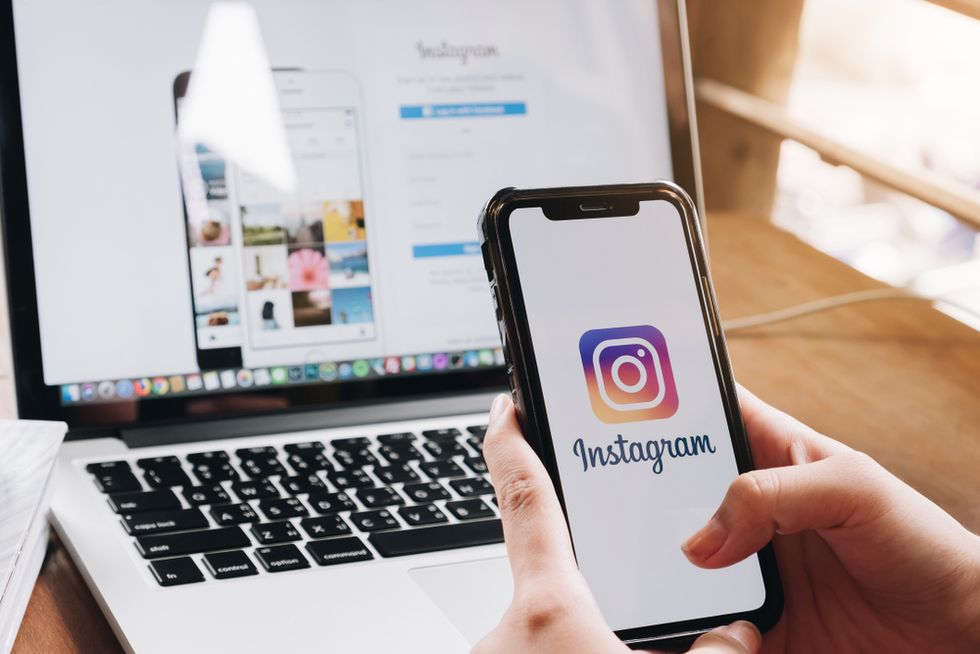 via: Shutterstock
He posted a series of 3 images of him and his sons enjoying their ice-cream tradition.
The first snap showed all 3 of his sons.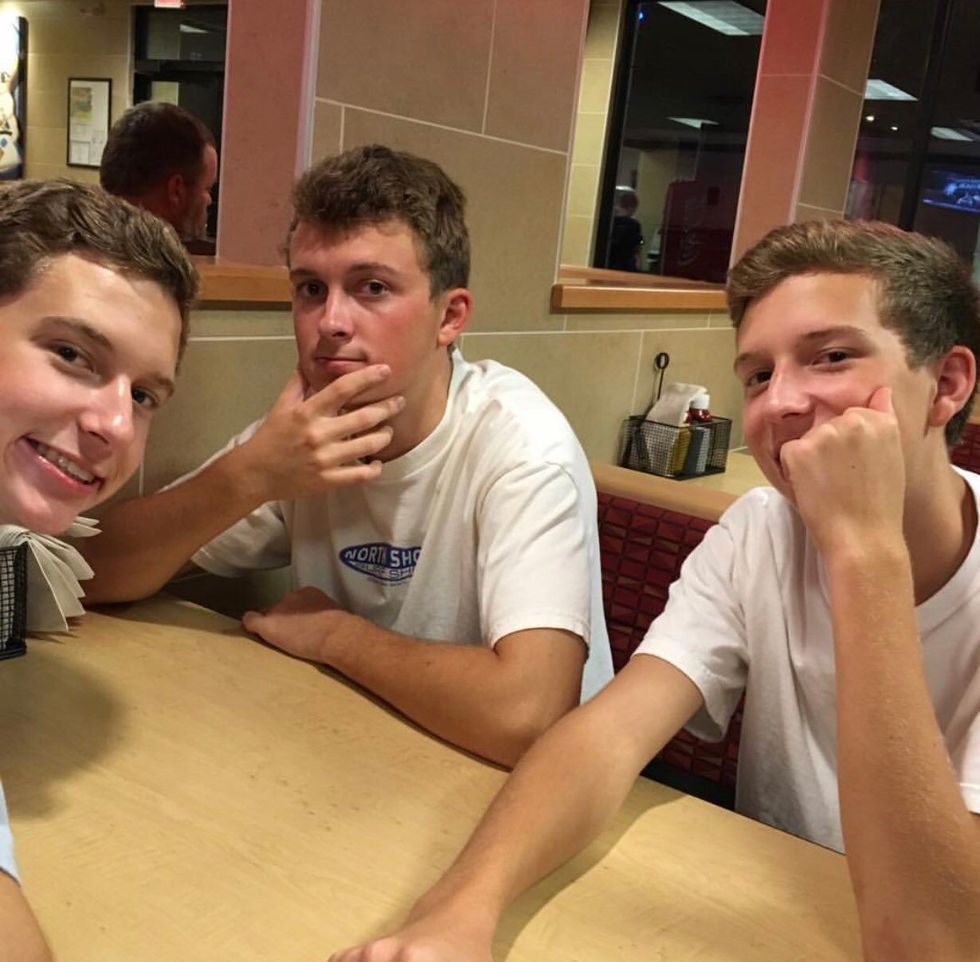 via: Twitter
"So me and my boys have had a weekly tradition going back years now, where once a week or so we would go to DQ [Dairy Queen] after dinner," he wrote. "We would sit at the same table, order from the same little old lady, never deviating from our routine."
The next image is where it starts to get emotional...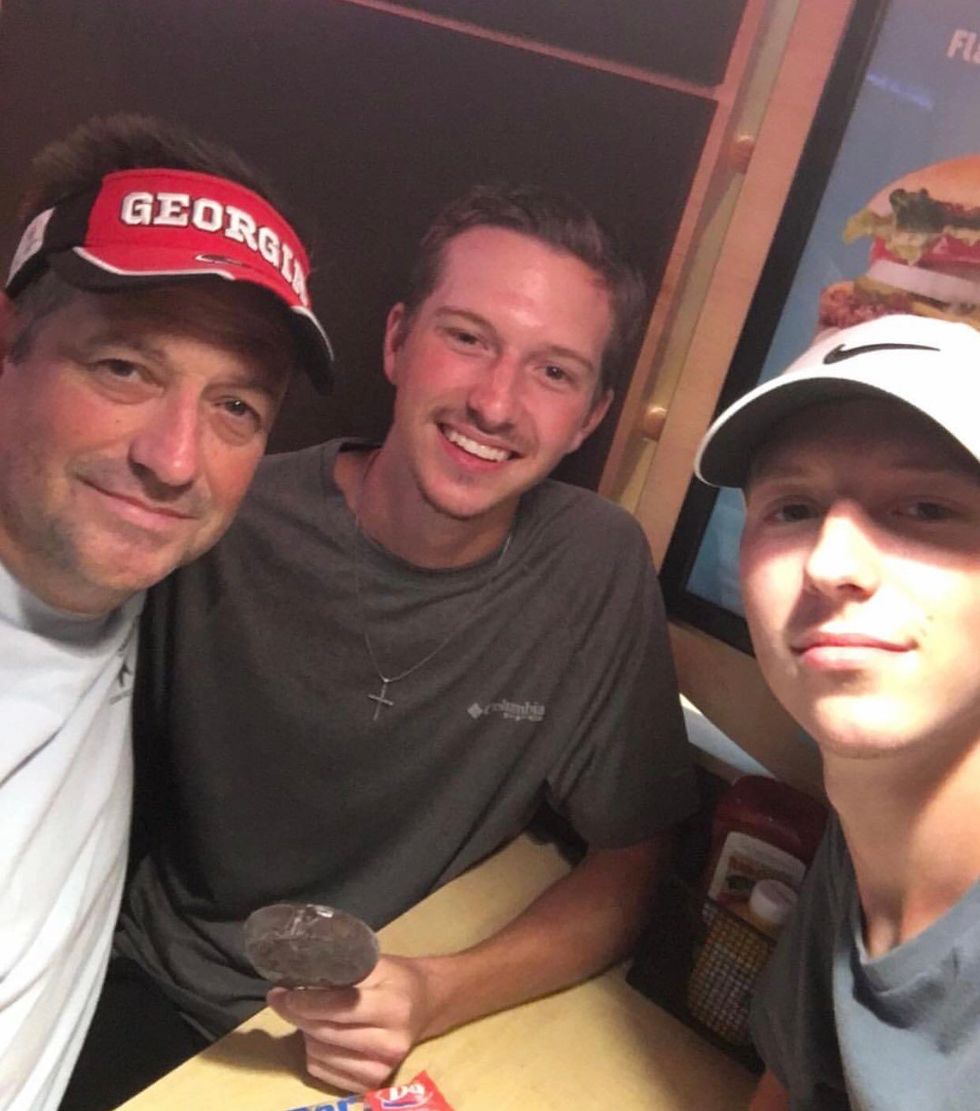 via: Twitter
The second image showed Brandt sitting at the same table, but this time, with just Bryce and Luke - who are twins. "And then there were three," he said. "DQ tradition continued but our numbers while strong were dwindling."
But the final image is a real tear-jerker.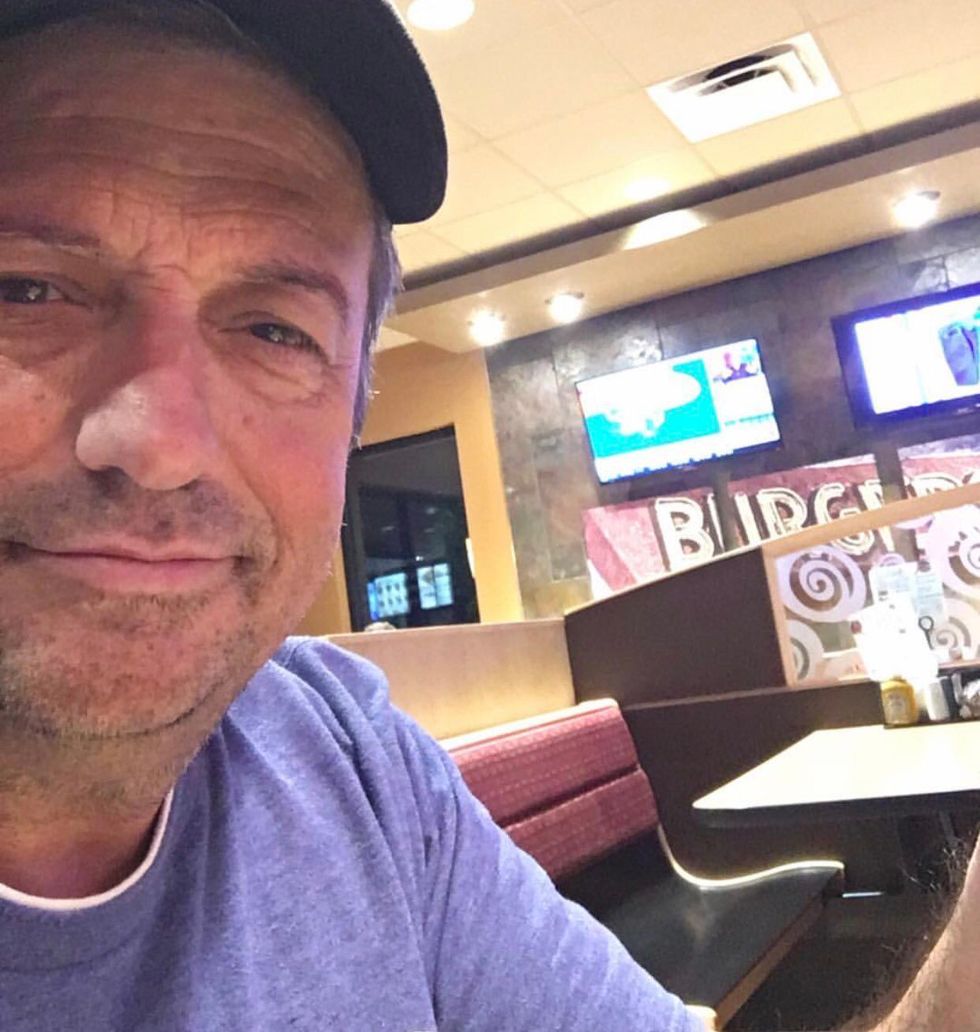 via: Twitter
With the twins now left for college, Brandt concluded his touching post with a family image of him on his own at the table. "And then there was one. "DQ was never really the thing, spending time driving to and from and talking, listening to their music and watching all of them interact as brothers, now that was the thing. "Maybe I'll get by here every now and then and certainly when they are all home but with them not here it's just ice-cream."
Brandt thought he was just sharing the candid post with his friends...
But he didn't realize that his eldest son, Brooks, had also seen it.
Brooks took to Twitter to share his dad's emotional post.
He tweeted: "Why did my dad have to go this hard on insta and why am I crying in Nashville RN?"
It wasn't long until the tweet went viral.
@BrooksBarber https://t.co/F1jNsIrcqO

— mamba (@mamba)1567276702.0
The post, which, at the time of writing, has nearly 1
million
likes, has clearly struck a chord with the internet, with many people saying it's left them in tears.
The reactions came pouring in...
Safe to say, Twitter had many strong responses after seeing the posts, with some people urging Brooks to drop out of college. C'mon Brooks...go to Dairy Queen with your dad.
Brandt has pulled on a lot of heartstrings.
@BrooksBarber @shoe0nhead Its 5 in the freaking morning and I'm crying from this This is way too much. Bless you all

— 🇭🇰🔞Roon Kolos🏳️‍🌈 Wind's Howling (@🇭🇰🔞Roon Kolos🏳️‍🌈 Wind's Howling)1567329235.0
Many admitted the post made them cry.
Others shared how they wished they had a better relationship with their fathers.
Or even a father at all. If you found this story both heartwarming and emotional, keep scrolling to read another moving tale of a single father who wore a dress to a mother's day event so his son didn't feel left out. It's definitely a tear-jerker...