The selfless work of stay-at-home parents often goes unrecognized and unrewarded.
Some people are under the misconception that staying at home with the kids all day is a piece of cake.
The partners of stay-at-home parents can even grow resentful, wishing it was them that got to stay home, chilling all day.
Tennesse Dad, Zack Williams makes sure his wife knows just how much he appreciates her.
After getting a shower one morning he spotted something.  What Zack saw made it clear just how much his wife Heather sacrifices as a stay-at-home mom.
Mom's put up with a lot.
From the moment they give birth, they have a special connection with their baby, an unbreakable bond.
Being a stay-at-home mom is a full-time job.
It's not just about feeding and bathing, being a stay-at-home parent requires giving the child your undivided attention.
Your kid's biggest defender.
As your kid grows up, a parent is required to take on different roles as you navigate life alongside them. You no longer have to cut up their food into little bits but you do stick up for them against the mean kids in school. No-one messes with your kid.
The resume of a stay-at-home parent is extensive.
Cooking, cleaning, listening, teaching, recording their milestone moments... The list is endless.
It doesn't matter how old your kid gets...
They'll always need you looking out for them.
Meet Zach and Heather Williams.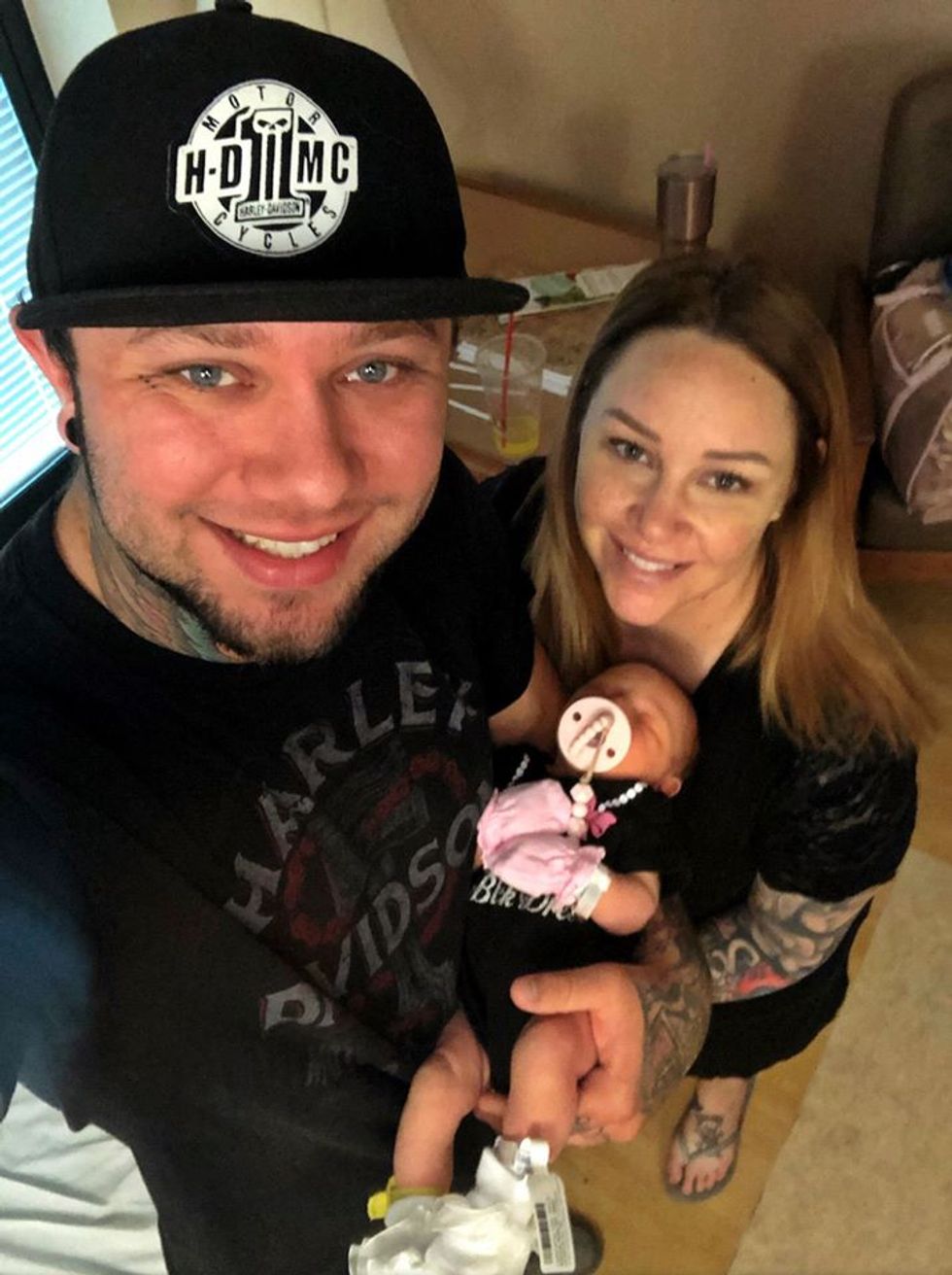 via: Facebook
This young American couple has an adorable baby daughter, Lottie.
Heather looks after baby Lottie all day.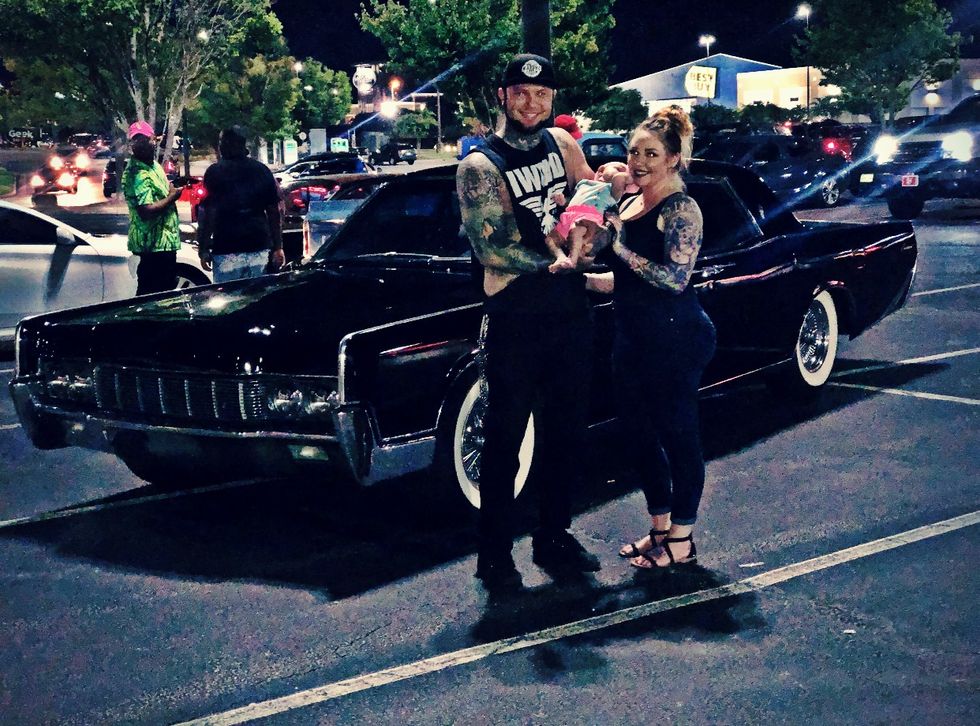 via: Facebook
Whilst Zach works hard as a car salesperson, Heather stays at home doting on baby Lottie.
Friday nights have changed for this pair.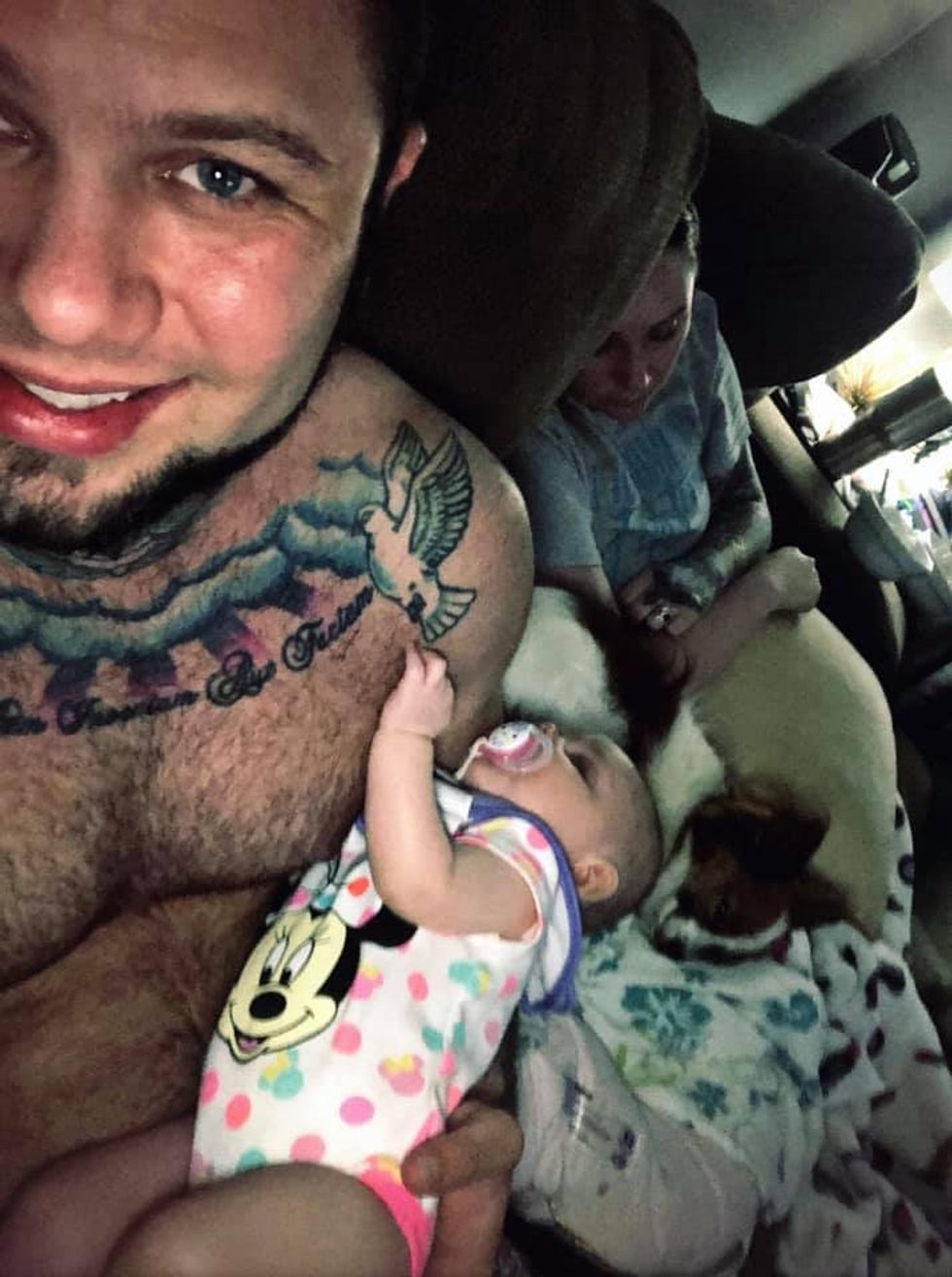 via: Facebook
Writing on his personal blog, Zach shares his experiences of being a dad and how much his life has changed since the birth of Lottie. According to him, back in the day, he and Heather would paint the town red on a Friday night but now they're falling asleep on the couch.
Zach works hard to provide for his family.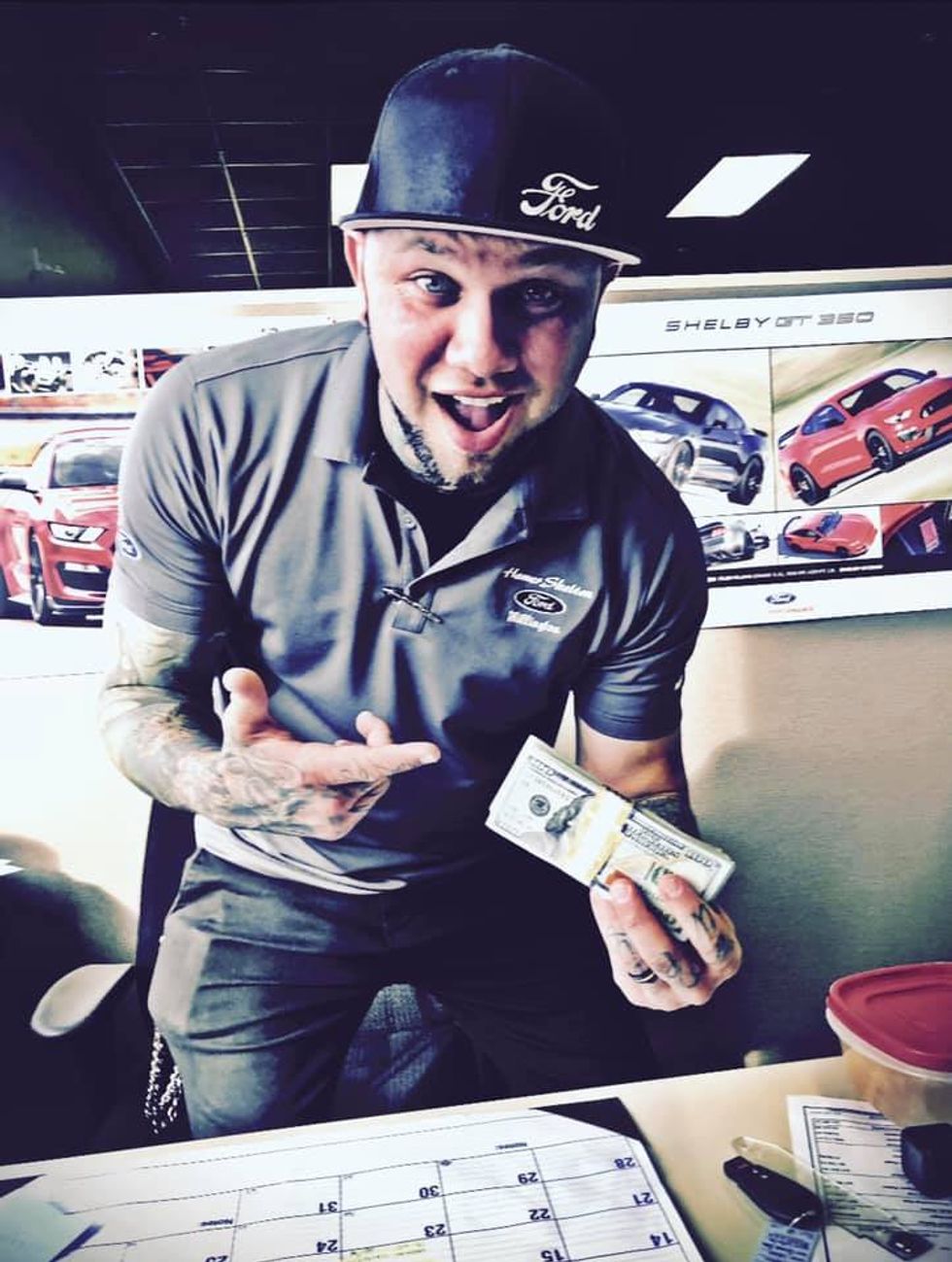 via: Facebook
Being a car salesman can be a demanding job. If Zach doesn't entice customers into buying a vehicle he won't get his commission. This means the pressure is constantly on.
Heather makes sure her hubby knows he's appreciated.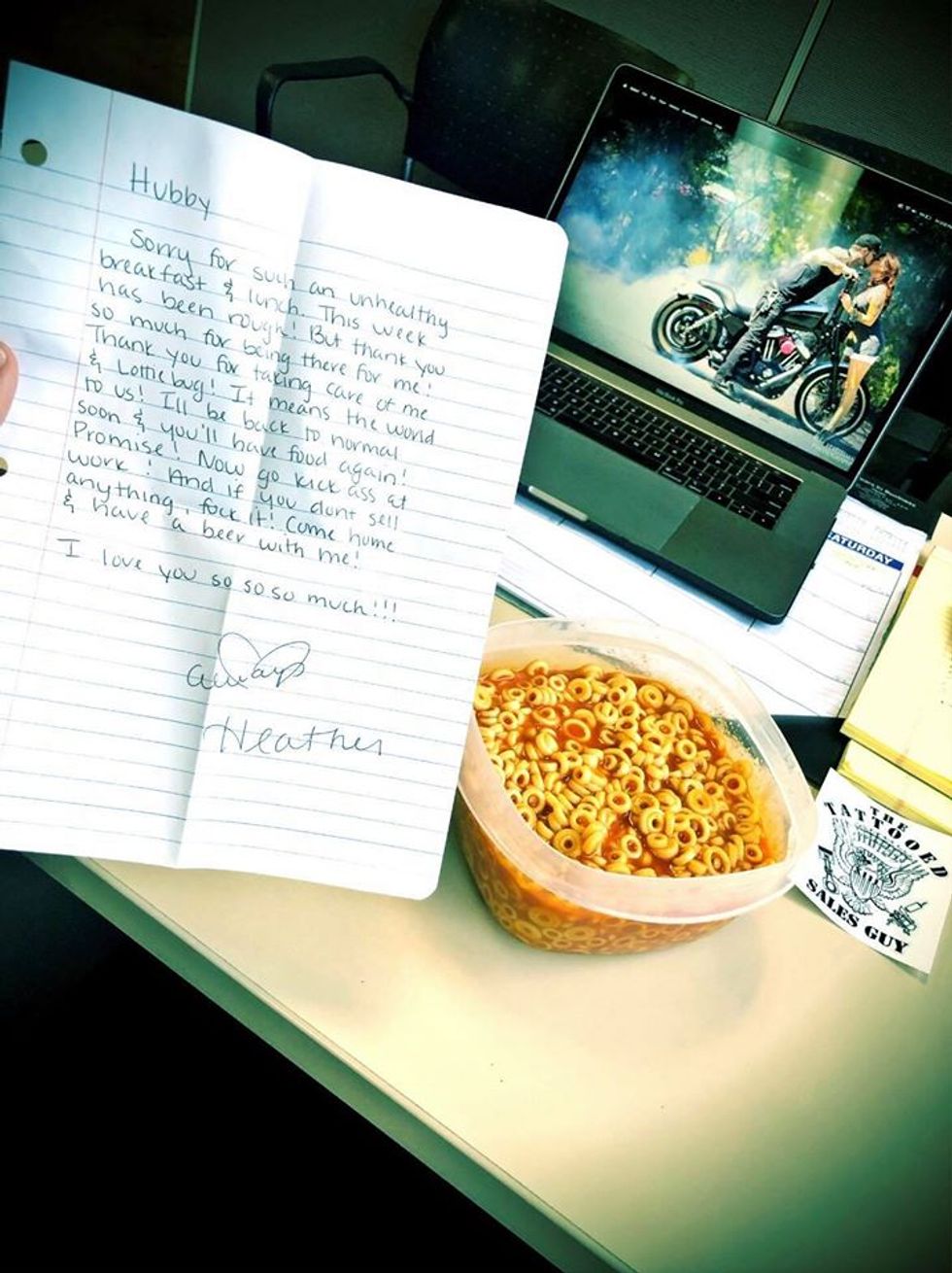 via: Facebook
Sweet little notes in his lunchbox are just one example of the ways that Heather makes sure Zach knows that his family loves him.
At home, Lottie has Heather's undivided attention.
Her baby is her pride and joy and no matter what she is doing, baby Lottie has all of Heather's attention.
Zach is in constant awe of his wife.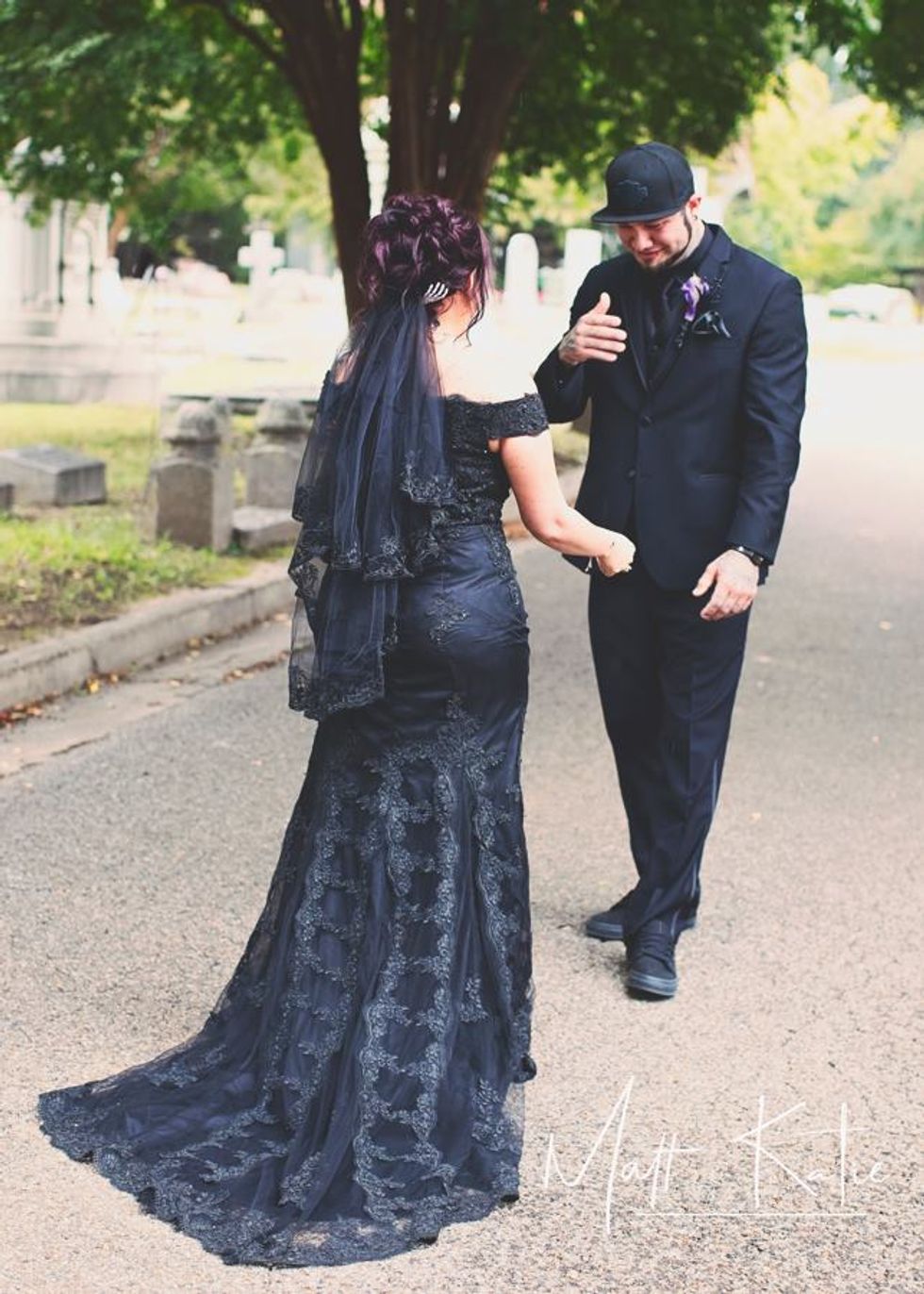 via: Facebook
This is something he isn't afraid to share with the world through the medium of social media. In his most recent post, it seems the world agrees that Heather is a super mom.
Zach's touching tribute to his wife was very relatable.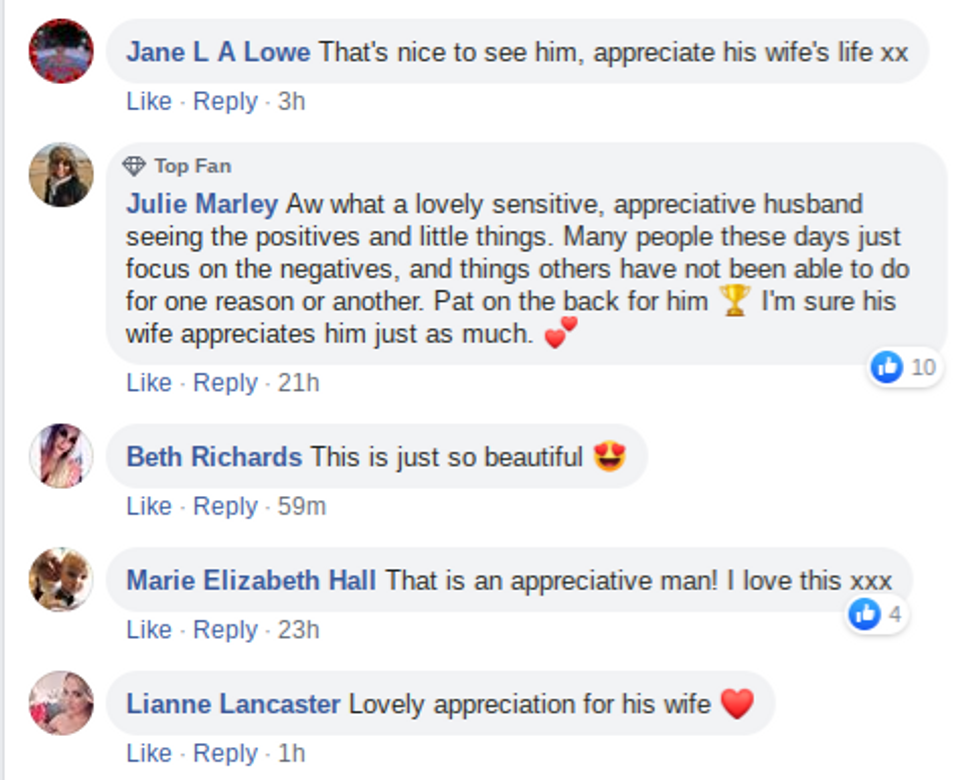 via: Facebook
Since his sweet post was shared, it has garnered thousands of likes and comments with people totally moved by the story.
The story starts with baby Lottie...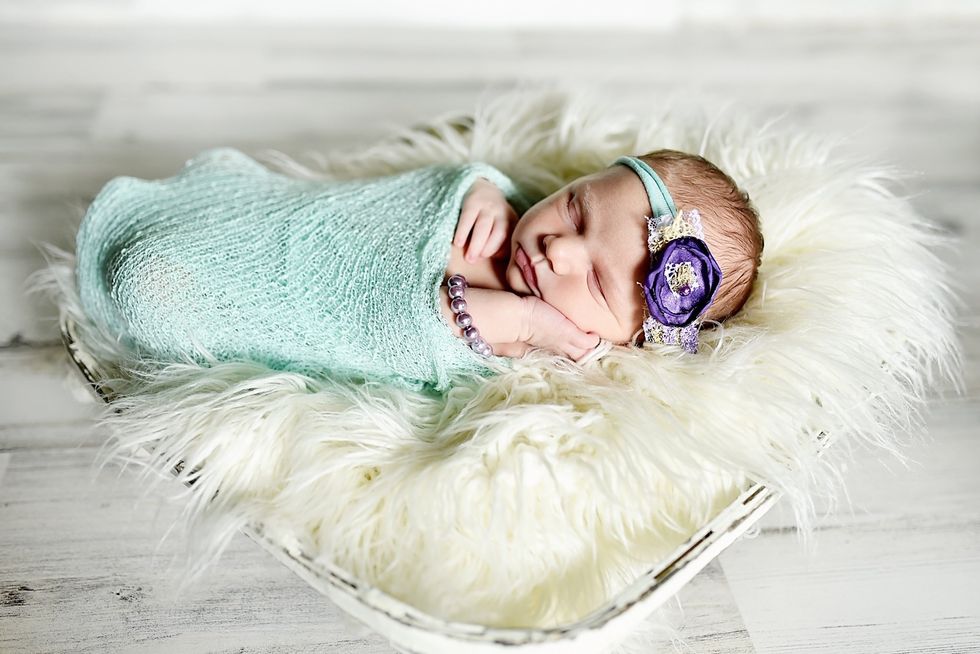 via: Facebook
Zach came from a long day at work and went to get in the shower. He noticed his baby daughter's Moses basket in the washroom and wondered what it was doing in there. It was only once he got in the shower he realized what had happened...
"I can't tell you how much this fogged up glass means to me!"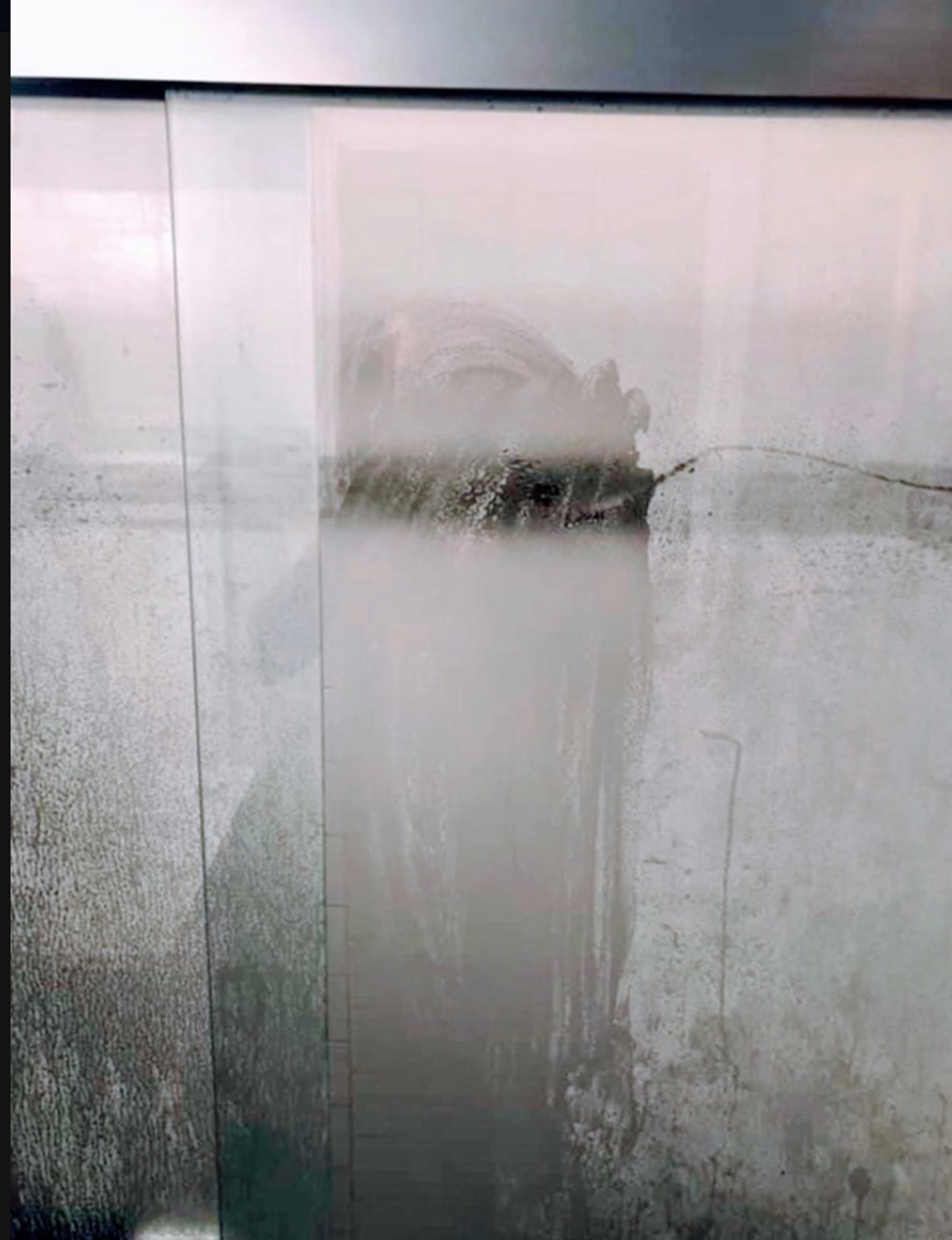 via: Facebook
Explaining the importance of the fogged glass on Facebook page,
His View From Home
, Zach expressed how it proved just how selfless his wife is. Even when getting a shower, Heather had her attention on baby Lottie. Zach wrote, "The fact that my wife can't even shower without caring for someone else; tending to someone else's needs. She doesn't get a second to herself to relax." How many moms can relate to this? Continue scrolling to read all about the moms defending their long-haired little boys from Instagram censorship...