Dairy Queen was forced to shut down a restaurant this week following an instance of racism that has the public uniformly up in arms over a store owner's behavior.
When one thinks of ice cream parlors, chain or otherwise, one generally thinks of a hospitable, pleasant place.
I mean, who could imagine an ice cream parlor being a hostile environment?
However, rules are made to broken, and one ice cream parlor in the midwest is the subject of such a scandal that it's one owner has cast a cloud over the entire brand.
However, that designation changed in an instant for one outpost in Illinois.
On Wednesday, January 4, Deianeira Ford, pictured here, thought she'd make a trip to Dairy Queen with her two young kids since they'd been so well-behaved.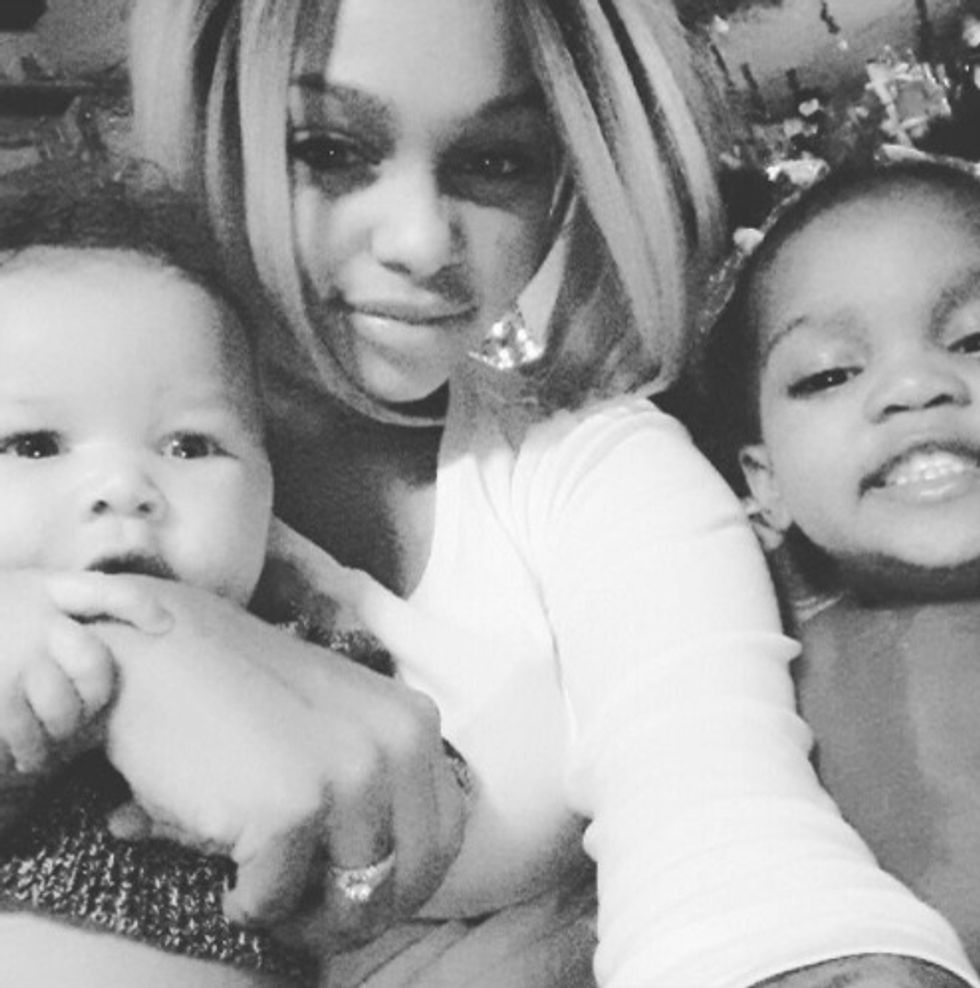 via: Mic
She got far more than bargained for upon arrival and ultimately gained notoriety for all the wrong reasons when the story of her and her family's treatment surfaced.
They stopped at the drive-thru at this DQ in Zion, Illinois, where her order got mixed up.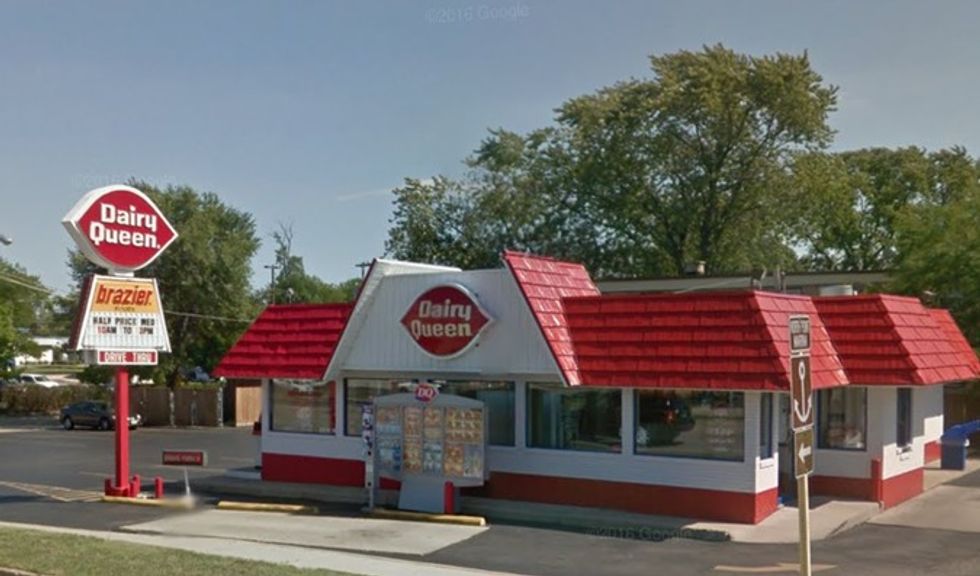 via: Mic
When she asked the restaurant's owner, Jim Crichton, to fix the order, he wouldn't. So she asked for a refund. This is when he lost control. While he refunded Ford for the order, he also let loose a string of racial slurs directed at Ford, in front of her children. Ford told
The Washington Post
, "He called me and children n——; he said I can go back to where I came from."
The scope of things to be furious about here is enormous.
Remember that this owner LEGALLY has to provide the same service and treatment to people of all races.
Shaken and disturbed, Ford called the police.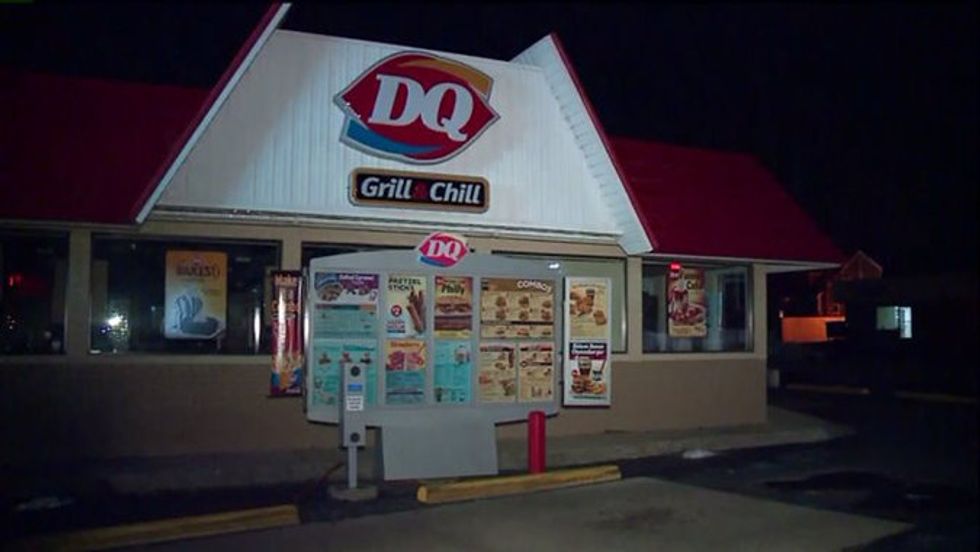 via: KFBK
When the officer arrived and confronted Crichton, he was angry and pacing, but he didn't deny what he'd said. In fact,
according to the officer
, "Crichton boastfully told me he would be happy to go to jail over the issue and proudly admitted to calling Ford a n——. He added that he is 'fed up with black people.'" So disgusting.
While Crichton's behavior was absolutely deplorable, there was little the officer could do.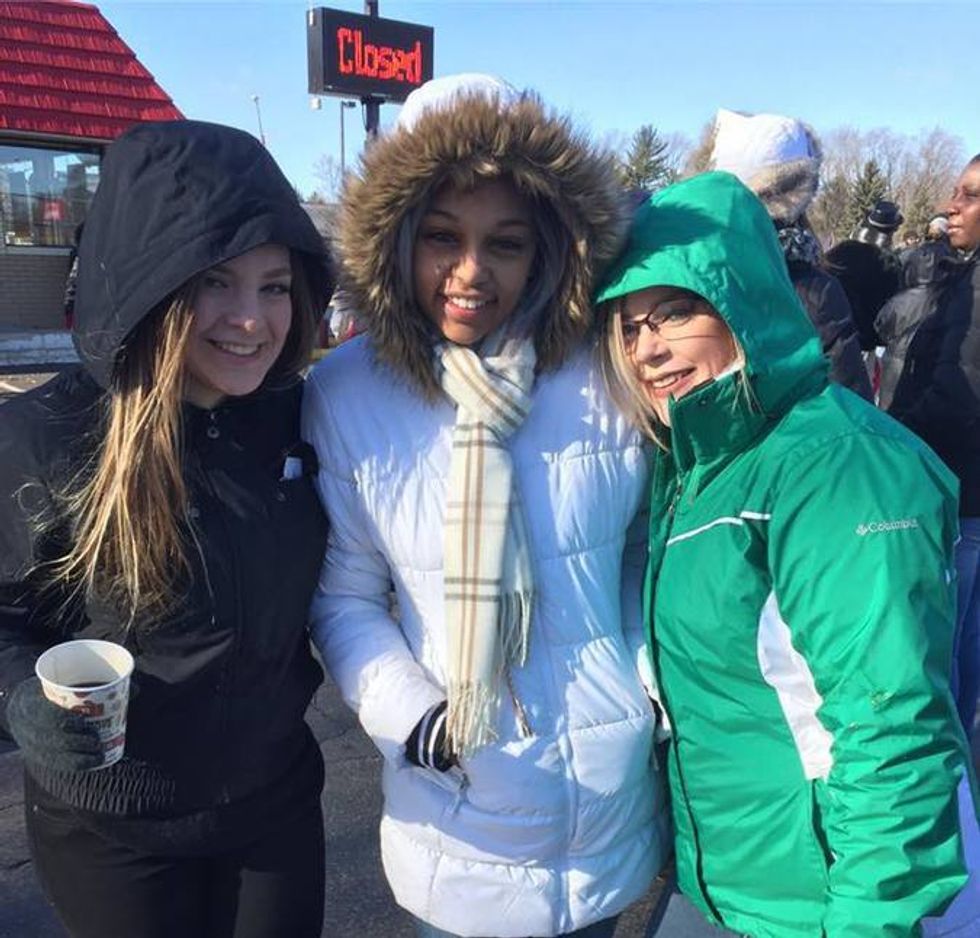 via: The Washington Post
So Ford took to Facebook. In a now-deleted post, she described what happened and included the phone number and address of the Dairy Queen. She also called DQ headquarters. Hours later, her post had been shared several thousand times, and Dairy Queen got wind of the incident.
DQ denounced Crichton's behavior and said he would be required to undergo sensitivity training.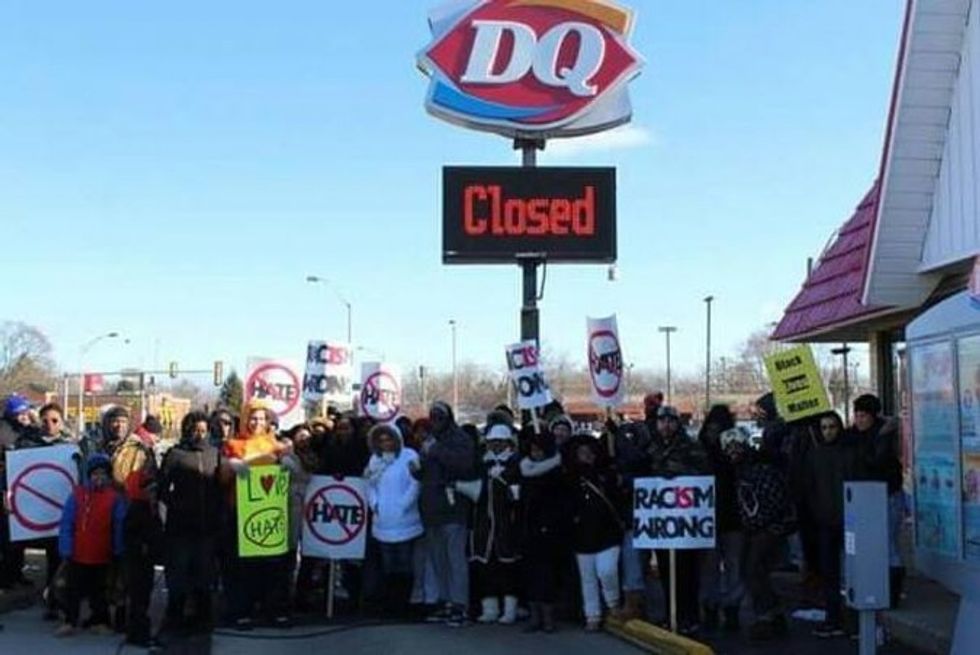 via: The Washington Post
But that wasn't enough.
On Friday, January 6, Dairy Queen announced that it was closing the Zion restaurant and revoking Crichton's franchise rights.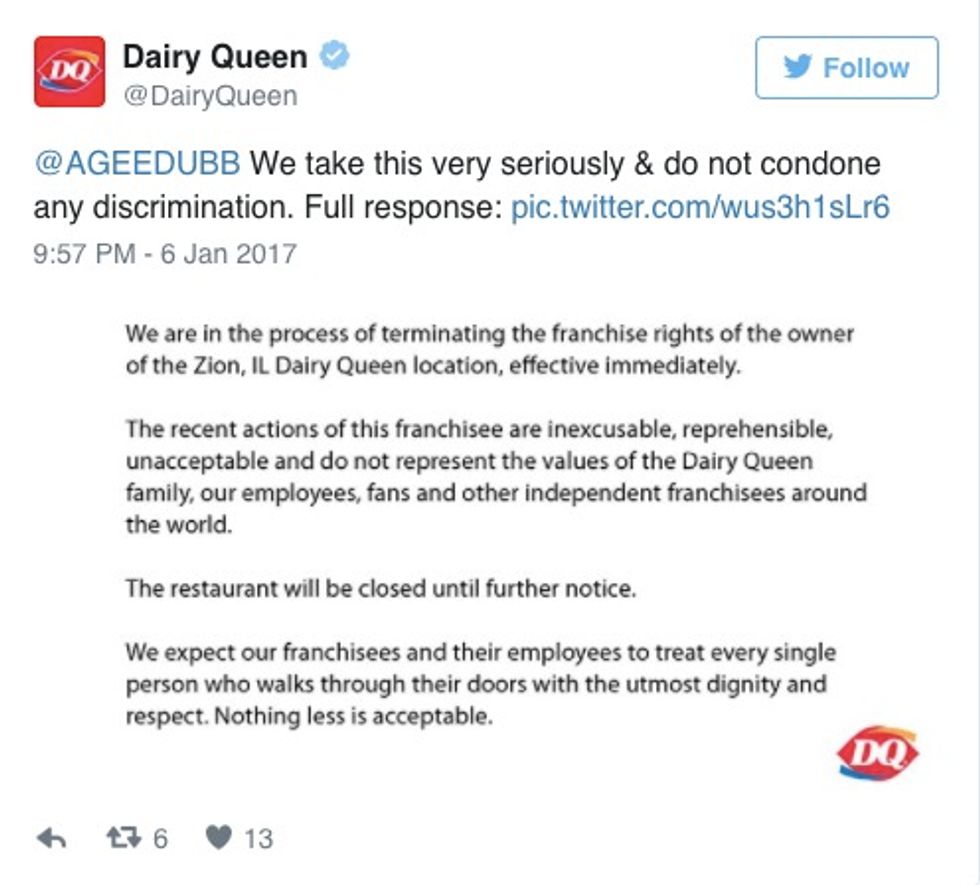 via: Mic
Dozens of people showed up to the Dairy Queen location in Zion to demonstrate in support of Ford Saturday, January 7, and it turned into a sort of celebration. Ford told
The Washington Post
that she "was happy about the outpouring of support from community members..." but that she's "still struggling to explain racism to a 3-year-old who doesn't fully understand what happened."
Fortunately, the company acted swiftly and with integrity.
Of course, politics and social issues aside, some people just want their Dairy Queen back.
If you need a reminder of the damage that actions and words can do when they're leveraged to propagate hate, look no further than this story. It ruined a man's livelihood (of his own choice, but ruined it nonetheless), and gravely hurt an innocent family who just wanted to step out for ice cream.
The enduring message from the people? It's simple.
Much as the way Crichton showed no tolerance for people whose only trespass was being different, the town and his parent corporation showed they have no tolerance for intolerance. If you're looking for a silver lining...that's it.