JK Rowling may have created the beloved Harry Potter universe, but she hasn't fallen short of controversy - especially when it comes to the LGBTQ+ community.
Over the weekend, the author posted a tweet that sparked huge backlash online, and now no other than Daniel Radcliffe has chimed in...
We all know J.K Rowling is the woman behind the wizarding world of Harry Potter.
What started out as a mere musing while stuck on a delayed train in London, 1990, led to a young Joanne Rowling conjuring up the magical story of Harry Potter.
The author has single-handedly built an empire.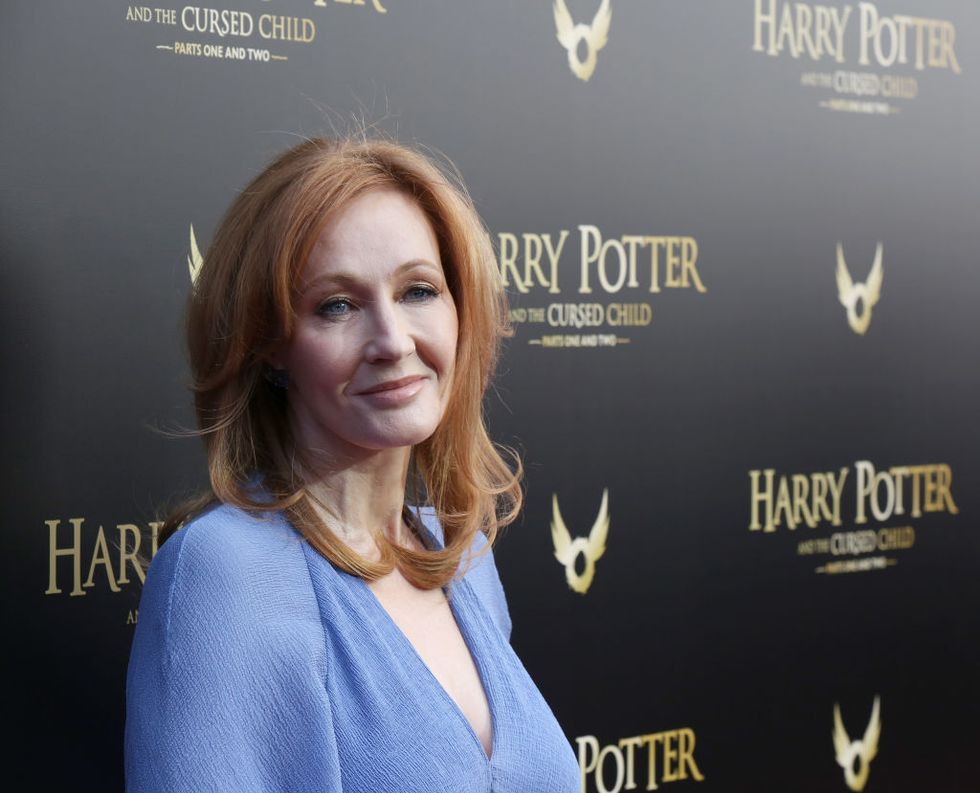 Thirty years since it's creation, over
500 million
copies of the book franchise
have been sold worldwide
in eighty different languages, making it one of the best-selling book series of all time.
But this success didn't come easily to the young author.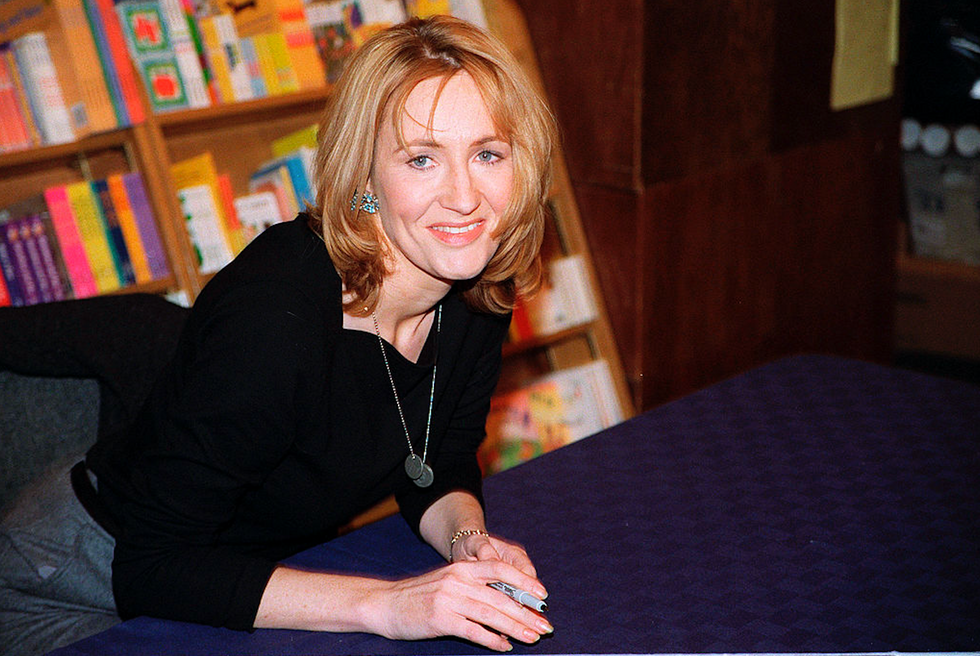 Rowling famously struggled with marriage and money issues in the 4 years she spent working on the first Harry Potter book and, in 1994, she found herself as a newly-divorced single mom living out of her sister's spare room in the Scottish city of Edinburgh.
And, unbelievably, her idea was turned down by several different publishers...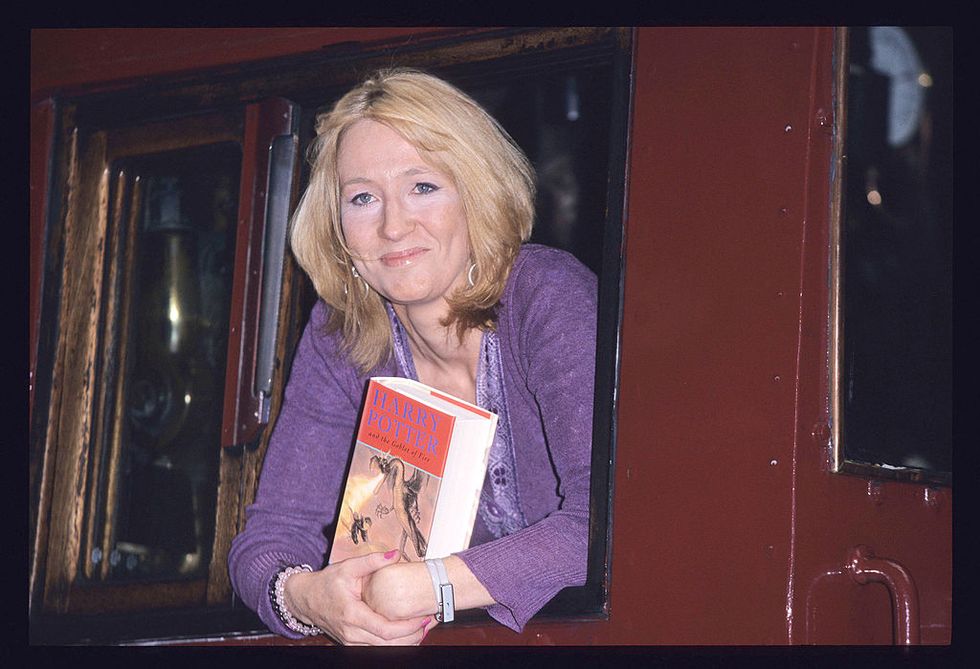 Who reportedly found the idea to be "too long-winded for children" Even her literary agent
allegedly warned her
, "You do realize, you will never make a fortune out of writing children's books?"
It was a dark and difficult time for the young woman.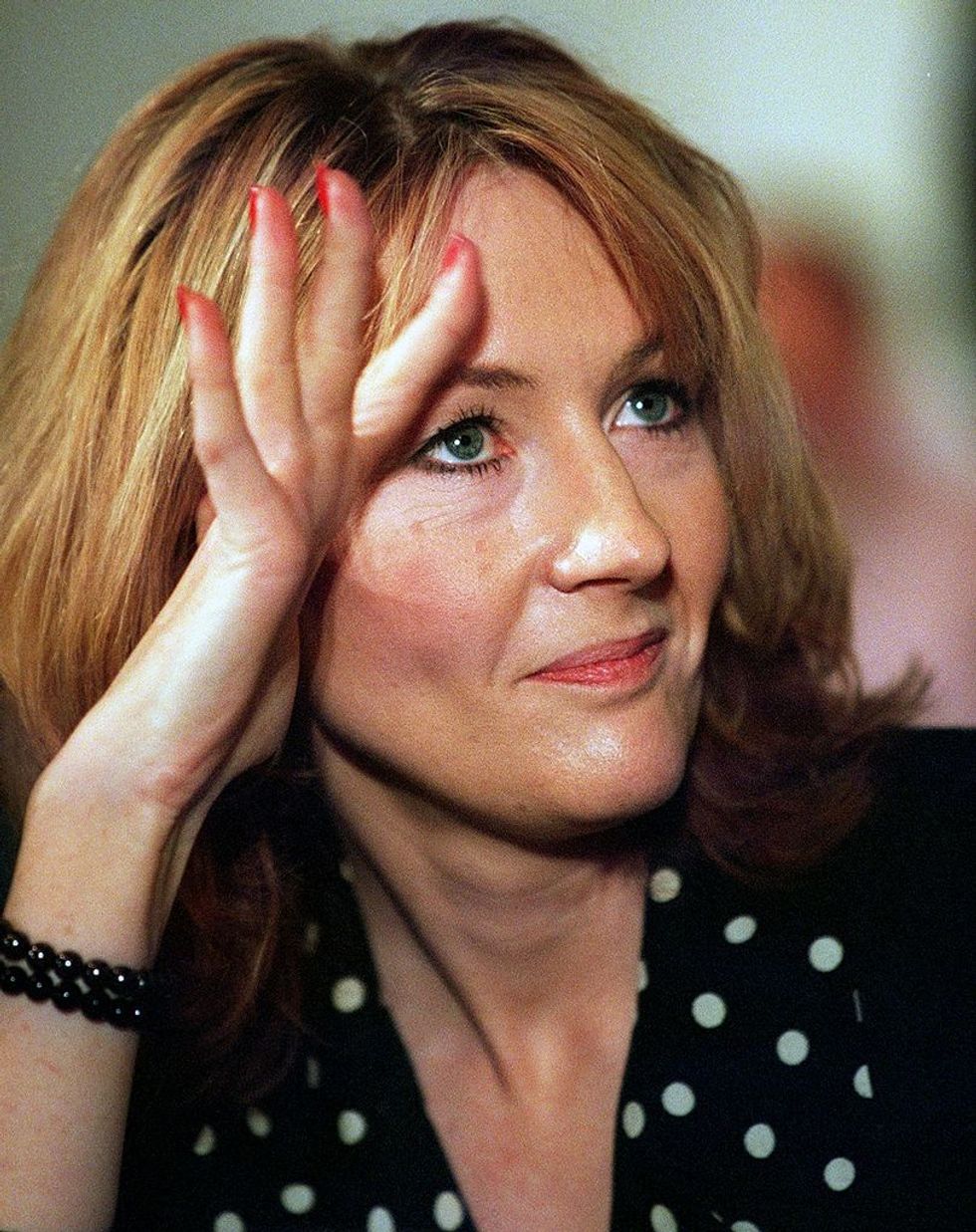 But, regardless of her personal struggles, she continued working on her vision, frequently taking to small coffee shops across Edinburgh to complete her debut book.
And, in 1997, her hard work finally paid off.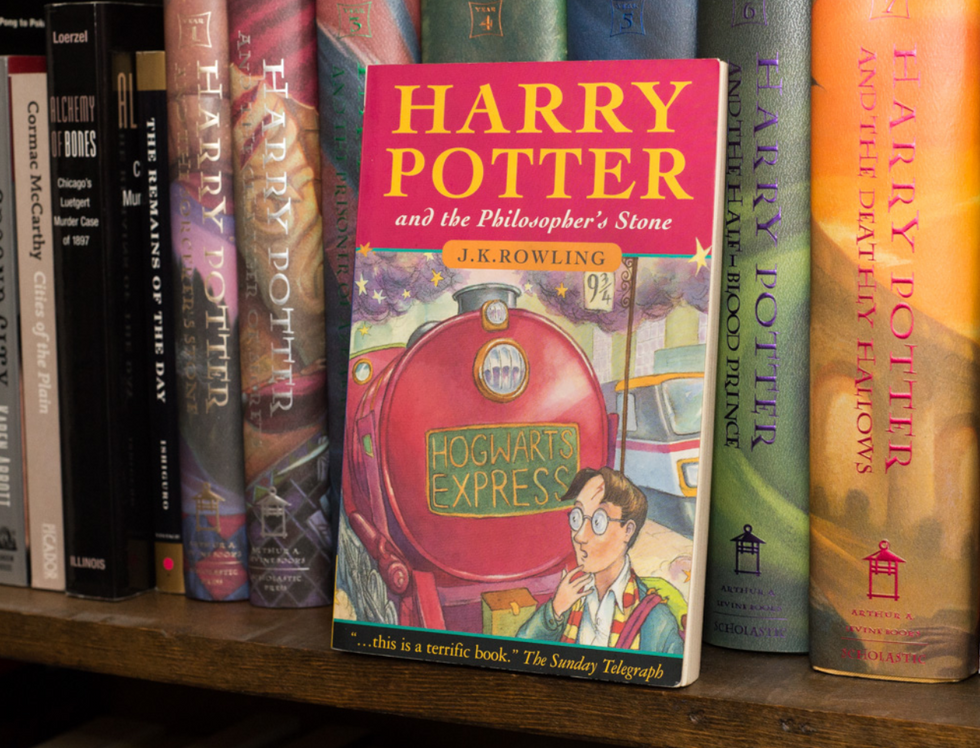 500 copies of the debut
Harry Potter and the Sorcerer's Stone
finally hit the shelves in bookstores across the United Kingdom.
The book was an instant success.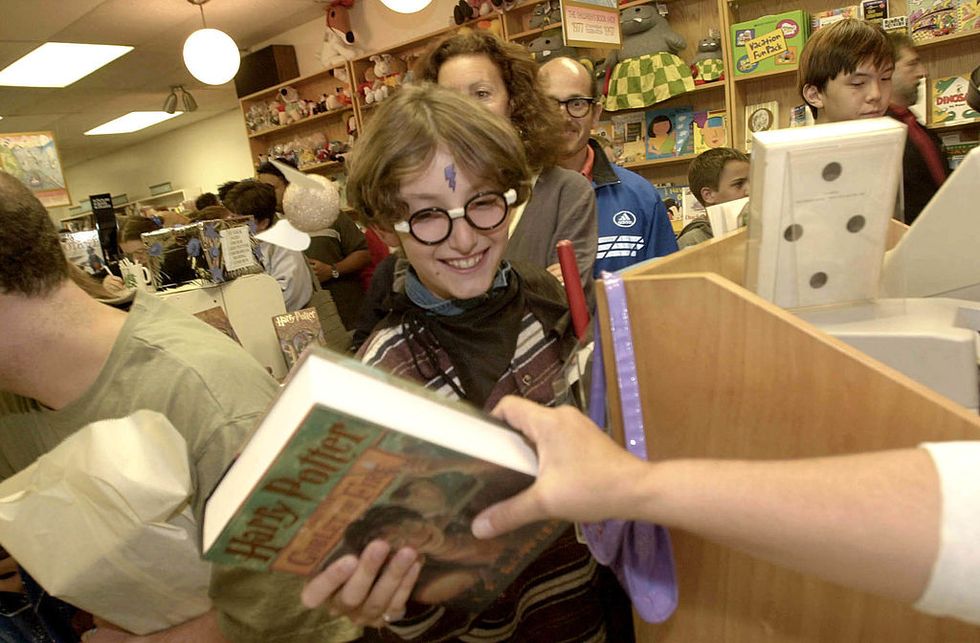 The adventures of Harry Potter, Ron Weasley, and Hermione Granger were quick to capture a vast and loyal fanbase, with children and adults alike being instantly captivated by the novel.
And, in the years following from The Philosopher's Stone...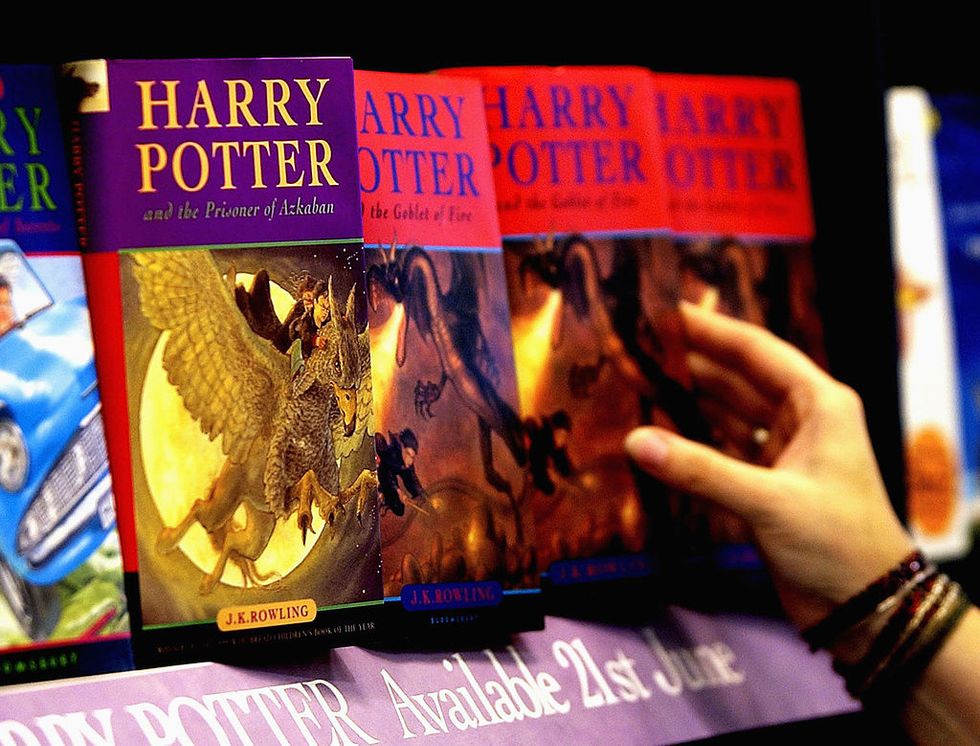 Rowling went on to release 6 more books that detailed Harry's fight against the notorious Lord Voldemort, which only made her unique take on the fantasy world of magic even more known and loved across the world.
We became Harry Potter obsessed.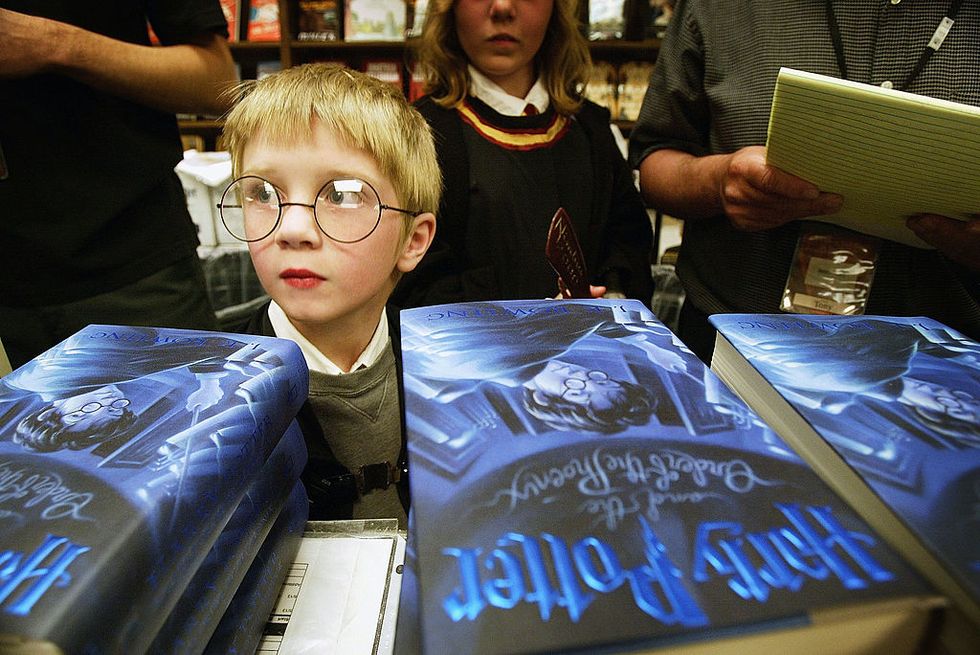 So, of course, it didn't take long for the movie adaptations to come along.
In 2001, Warner Brothers swooped in on the book series...
And brought Rowling's words and imagination to life by transforming them into a series of blockbuster movies.
Many say that the 8 movies were the true start of the world's obsession with Harry Potter.
The wizardry and witchcraft mania that was induced by the books was only exaggerated after the release of the on-screen adaptations which, collectively,
grossed
around $6.5 billion in total.
The final chapter of the Harry Potter franchise, The Deathly Hallows, was released back in 2007...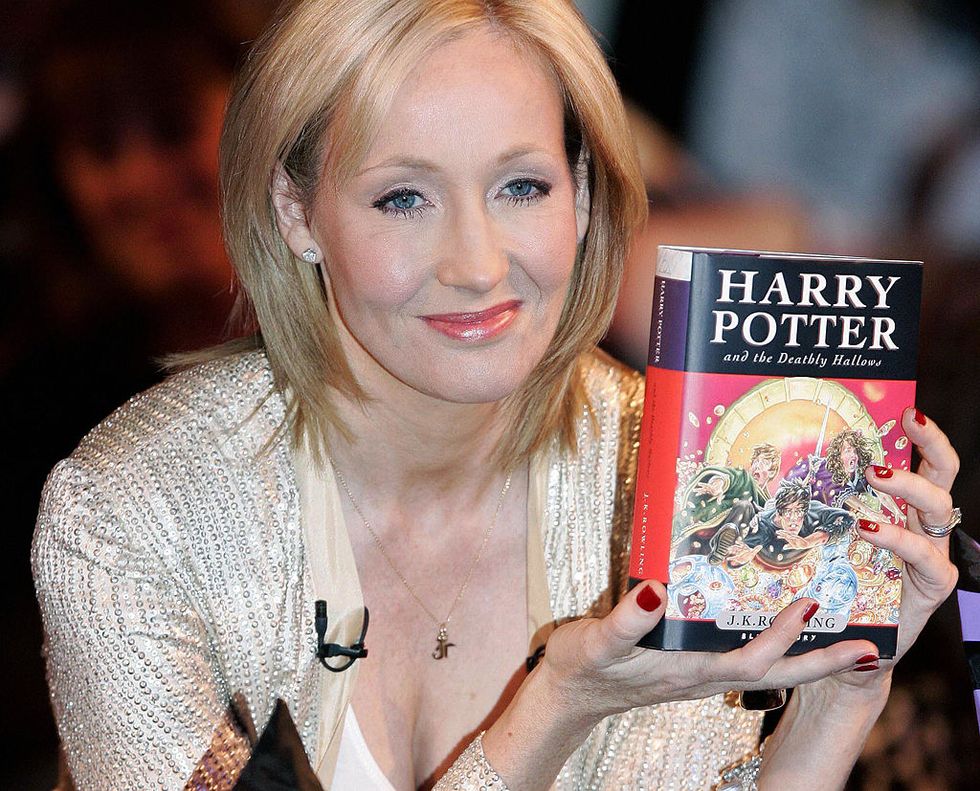 And fans were
finally
able to discover the fate of Harry Potter and the rest of the wizarding community, something which Rowling has claimed she knew from the very beginning.
Since the end of Harry Potter, the author has embarked upon a handful of sequel projects...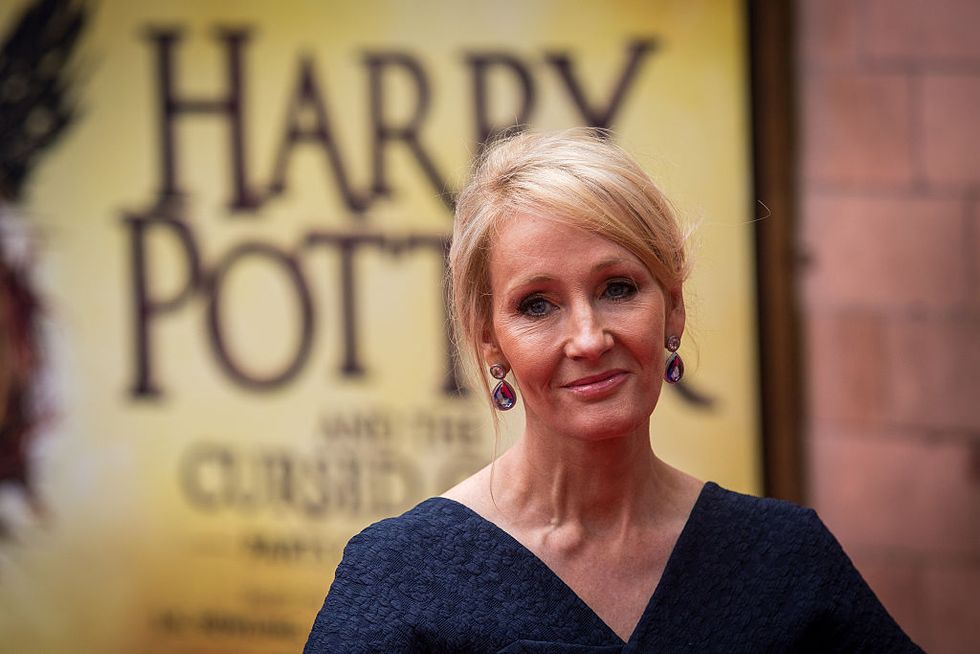 Including the collaboration on the 2-part play,
Harry Potter and the Cursed Child
, and the hugely successful blockbuster,
Fantastic Beasts and Where to Find Them.
But Hogwarts aside...
the K in JK Rowling stands for "Karen"

— Matt Ortile (@Matt Ortile)1591484641.0
In recent years, many have deemed the author to be
extremely
problematic.
Rowling has a long history of gender-critical commentary...
JK Rowling logging into Twitter https://t.co/LCo8aBWY1e

— Tom Zohar (@Tom Zohar)1591485633.0
And over the weekend, she took to Twitter to pen what many perceived as a transphobic commentary.
She started off by tweeting this:
'People who menstruate.' I'm sure there used to be a word for those people. Someone help me out. Wumben? Wimpund? W… https://t.co/JEQbzYBS9O

— J.K. Rowling (@J.K. Rowling)1591479351.0
...Yikes.
And when followers replied saying the tweet was transphobic, Rowling decided to add to the thread. 
She truly dug herself a deeper hole.
Oh, and she didn't stop there.
One of my best mates just called me. Self-described butch lesbian. It was hard to tell, because she was shouting qu… https://t.co/eghzWoo3M3

— J.K. Rowling (@J.K. Rowling)1591483629.0
The author then went on to say she had spoken to her gay friend - but of course, that didn't go down well either, with many saying it was completely reductive.
People couldn't believe what they had read.
1/3 JK Rowling is a transphobe. In her most recent tweets she's using lesbian experiences to justify her twisted… https://t.co/O9fUP062UR

— claire 🌈 (@claire 🌈)1591568062.0
"'If we accept trans women then that means lesbians aren't real'??? What sort of dumb TERF nonsense is this? Go back to tweeting dumb sh*t like 'the sorting hat was bi' so you can try to get inclusivity brownie points without having to actually include diversity in your books."
People were outraged with Rowling's comments...
This woman is complete scum. Shut the fuck up you transphobic fuck. You don't know or love any trans people if you… https://t.co/HIiXJItkxo

— Ben O'Keefe (he/him) (@Ben O'Keefe (he/him))1591485350.0
And many said that she had now ruined
Harry Potter
for them.
Sometimes you just need to stop tweeting...
jk rowling woke up this morning, looked out her window at a world where police are murdering unarmed black civilian… https://t.co/Xb1UWFrAwT

— deandroid🦇warcrimes (@deandroid🦇warcrimes)1591482632.0
"I disagree profoundly with your assessment. Sex and gender are different. You're confusing the issue. As a woman committed to equal rights for all, I absolutely do not feel erased by the existence of transgender people. Their struggles do not negate my own. We can rise together."
And now it seems Daniel Radcliffe has chimed in...
The actor said that while Rowling "is unquestionably responsible for the course my life has taken... as a human being, I feel compelled to say something at this moment."
Harry Potter himself literally had to come and swoop in...
And people can't get enough. "daniel radcliffe coming out to his cave to shit on jk rowling, thats what i call a high quality man," wrote one user.
You can read his full statement below:
1) I love that he did this with Trevor Project. It shows how mindful he is of the harm her comments had on trans yo… https://t.co/O60gZhDPx7

— David Mack (@David Mack)1591662789.0
For more on Radcliffe, scroll on to see him reacting to a bunch of thirsty tweets about himself...