Seeing the name Danielle Bregoli may not mean too much to you. But we guarantee you know who she is - it's just you may better know her by one of her aliases.  Perhaps if we say the "cash me outside" girl, you'll know who we mean? Or perhaps the up-and-coming rap star Bhad Bhabie? Yep, that's Danielle Bregoli - and she's back in the news for a whole different reason.
The teen is known for stirring up some trouble online and it seems as if her latest victim is none other than a global superstar, Billie Eilish, but there's a plot twist to all of this...
Keep scrolling to read all about the drama.
This is probably where most of you will know Bregoli from.
She rose to fame after an appearance on Dr. Phil in September 2016, in an episode about out of control teenagers. After the audience began laughing at her, she uttered her, now infamous, line.
The initial reaction to Bregoli was... mixed, to put it politely.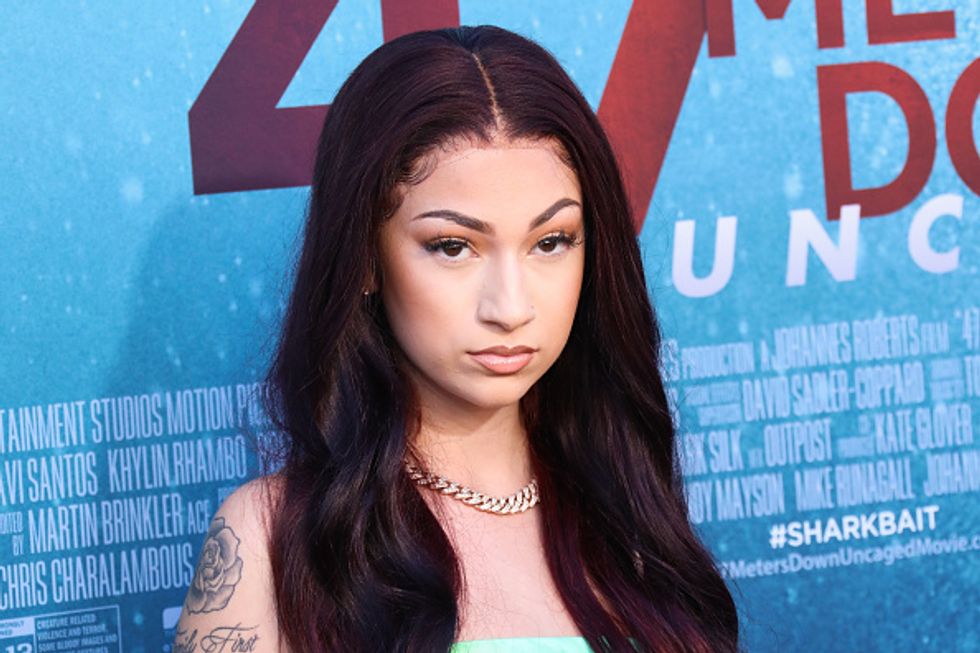 People just didn't know what to make of this oddly aggressive teenager - although she was quickly embraced by meme culture and became an internet sensation.
The fame she found based on her catchphrase was far-reaching.
"Cash me outside" was remixed into a chart-topping DJ Suede track, plus Bregoli was nominated in the MTV Movie Awards based on the phrase alone!
Since her Dr Phil appearance, Bregoli has launched a rap career.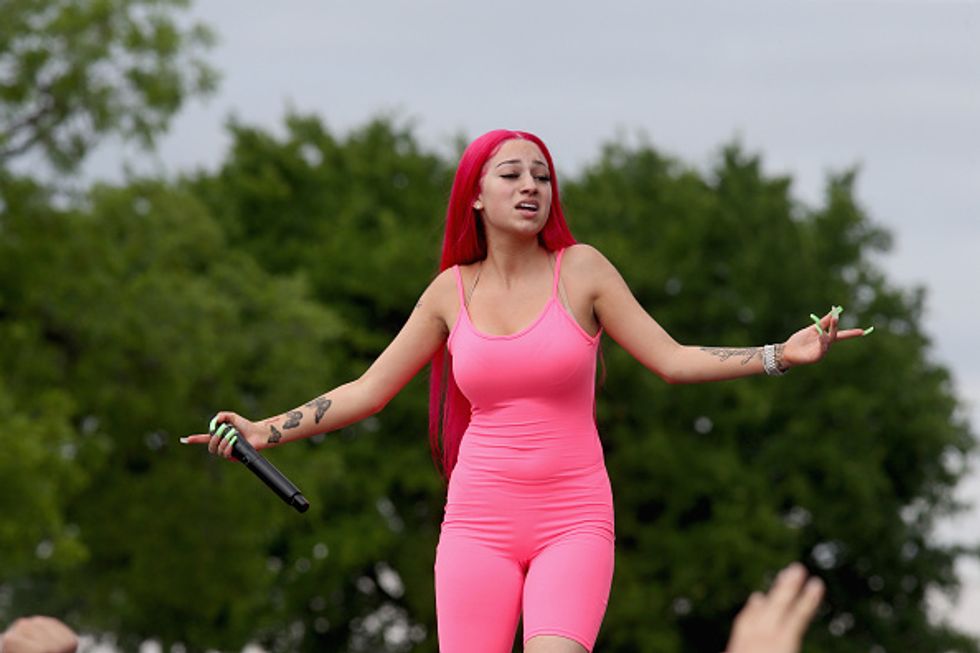 Her first single, 
These Heaux, 
reached number 77 in the Billboard hot 100, making her the youngest female rapper with a charting debut. Her live tour has had surprisingly positive reviews, too.
The video for These Heaux plays on her controversial image.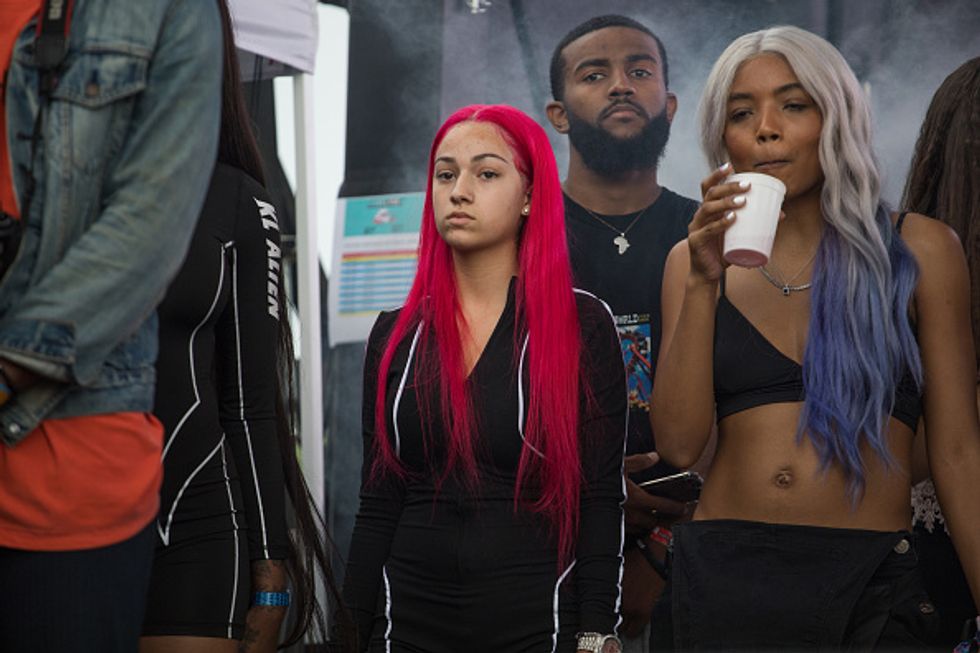 And the song itself is... not bad? It seems that she may be taking her rap career more seriously than her meme roots.
She's certainly moved away from her humble beginnings, that's for sure.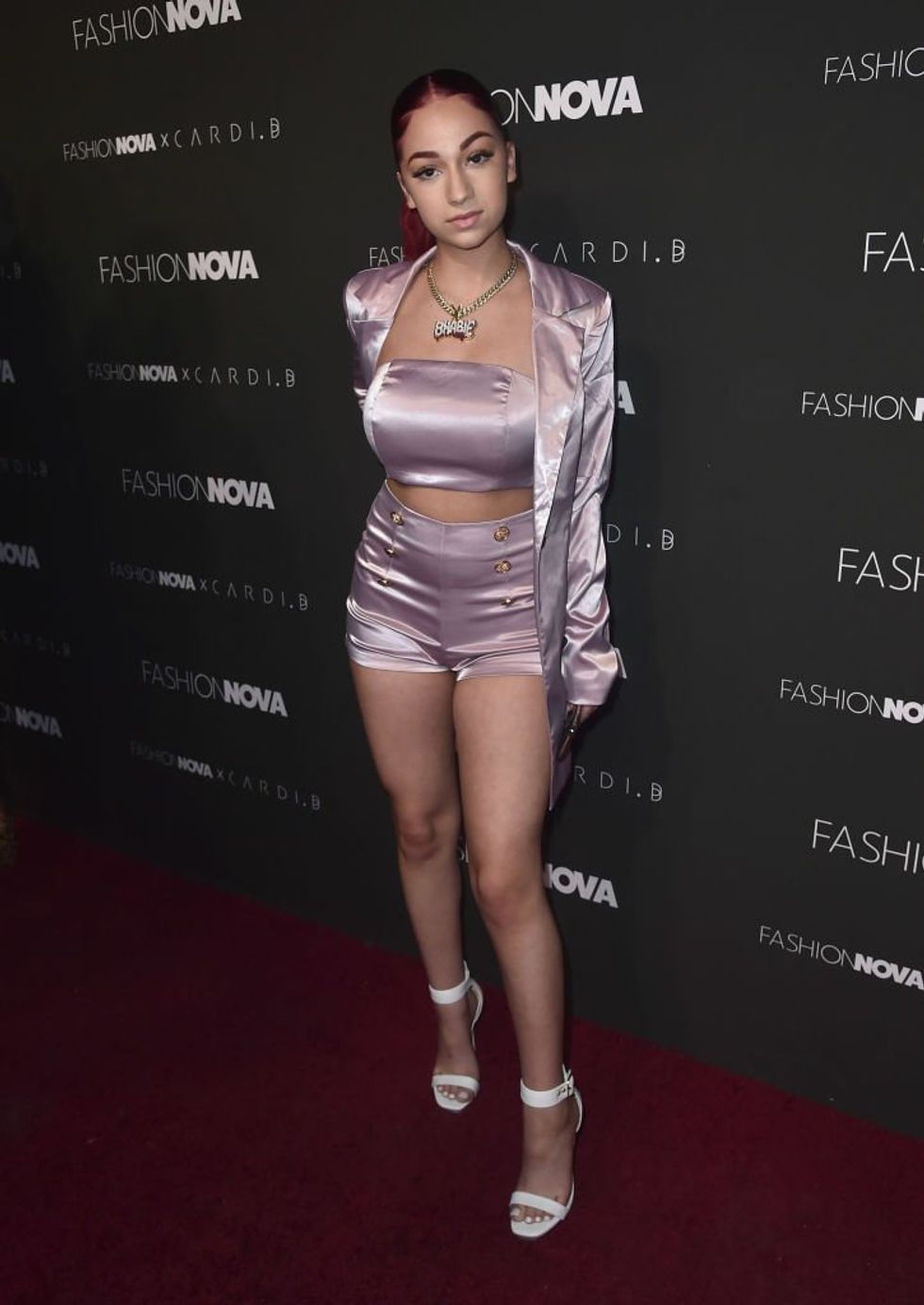 Here she is attending the Cardi B x Fashion Nova launch party, looking every inch the rising starlet.
Though some may dismiss her as a novelty act, she's certainly gained some fans.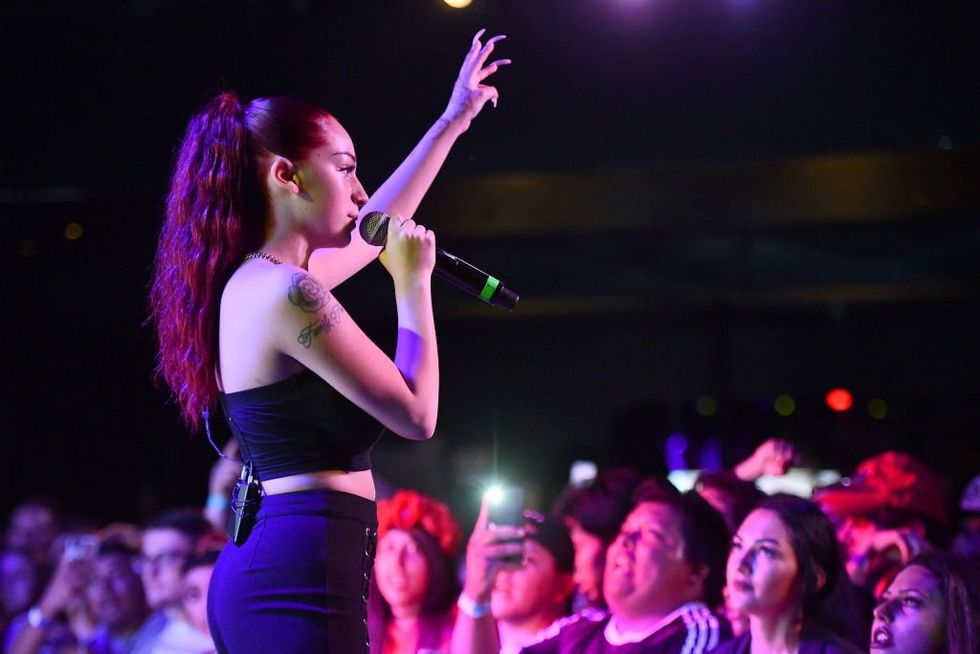 Here she is performing onstage for the final night of her 
Bhanned in the USA 
tour in West Hollywood.
The controversial star's career just kept rising...
Not bad for someone who started their career as a meme.
Bregoli also started gaining more fans when she became the star of her own Snapchat show.
Danielle has revealed that her Snapchat Reality Show " Bringing Up Bhabie " is Wild. She also said that it will be… https://t.co/WoiZKP68MY

— BhadBhabie_gangg (@BhadBhabie_gangg)1541483492.0
The twelve-part series, named
Bringing Up Bhabie
, became a hit amongst the public and rocketed her to becoming a more well-known celebrity.
She is known for her unique appearance.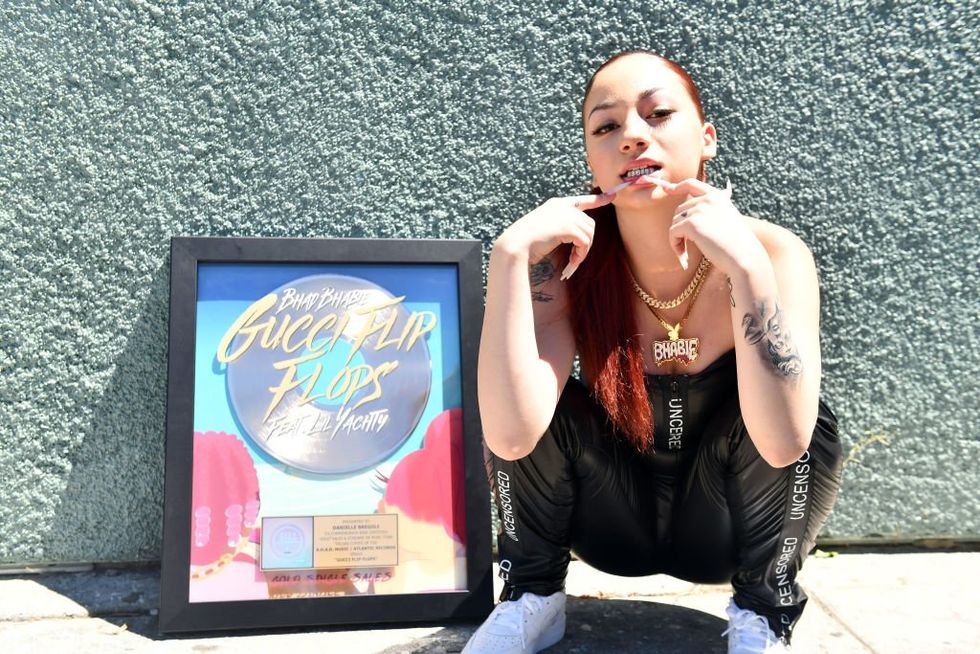 She hooked herself up with a set of grills and while they perfectly fit her "rap star" persona, they became a way of portraying her as more intimidating.
However, when she shared a video about her insecurities, we understood why.
Bregoli also makes a ton of money through her social media presence.
And recently, she had some new tea to spill...
She was pretty open about her friendship with singing superstar, Billie Eilish.
This is what she had to say: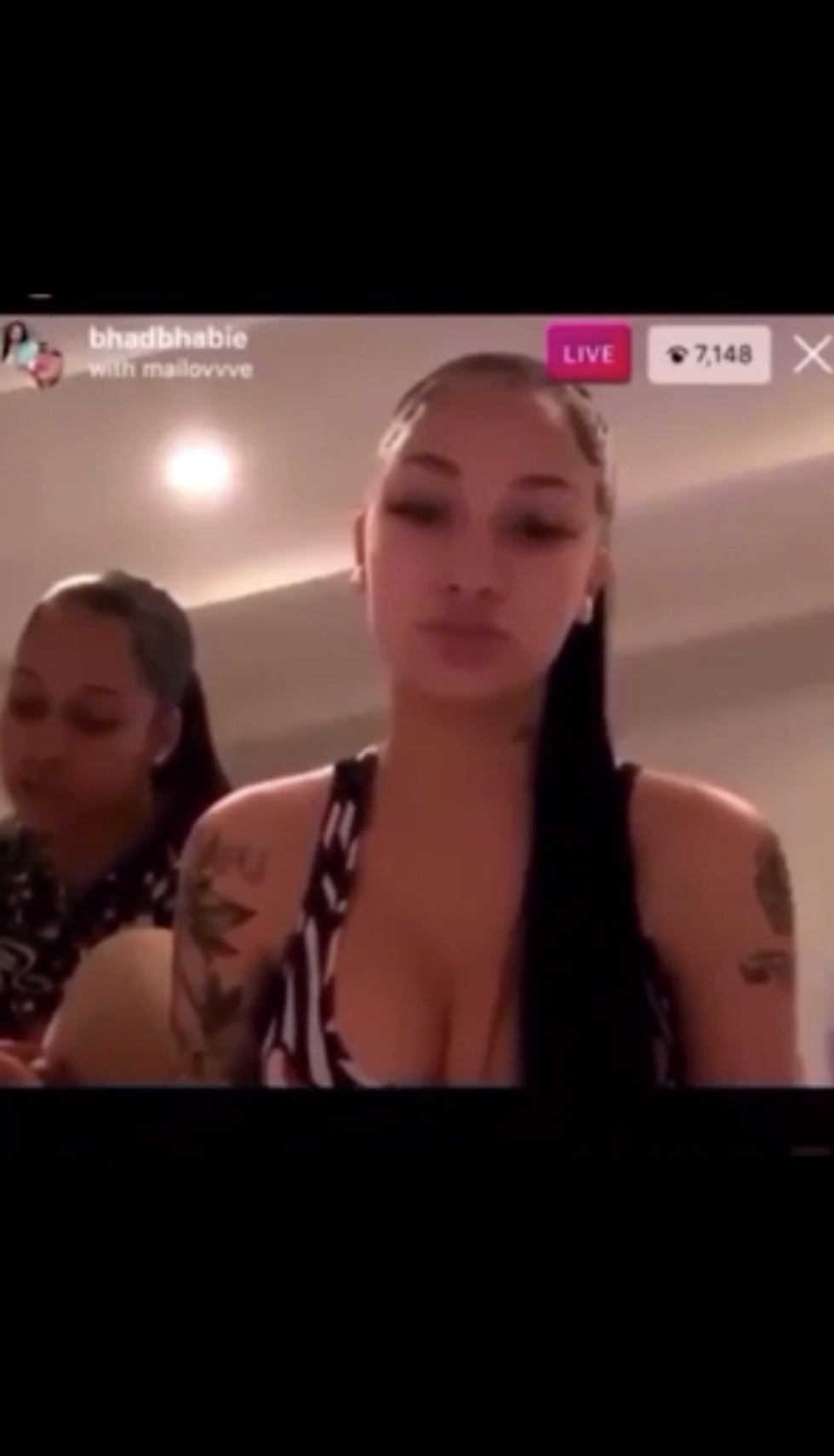 "I think I'm friends with Billie. I don't know if Billie is my friend. Every time I DM her and give her my number, she just doesn't text me. I guess that's what happens when b***** get famous. It can be like that, I'm not trippin'."
And she ended it like this:
"I know who my real friends are." Yikes! It seems as though this is one friendship that might not be reviving any time soon.
Eilish was already pretty famous before meeting Bregoli...
However, in spite of her controversies, Bregoli is still out here doing her own thing.
To think, if it wasn't for Dr. Phil, we would never have heard of Bhad Bhabie.
And so for that, we have to say thank you. The tea has never been so hot! If you want more about what Billie Eilish bizarrely revealed on stage recently, keep scrolling...