Upon hearing the name Danielle Bregoli, your response may very well have been "who?" But we're pretty sure you know who she is. She's somewhat better known as her alter-ego, rap star Bhad Bhabie. Still not ringing any bells? Ok, fine - she's the "cash me outside" girl. See! We told you you knew who she was.
Bregoli is a genius in terms of building a career off of her fifteen minutes of fame. Since her infamous appearance on Dr. Phil in September 2016, she's gone on to turn this viral moment into a musical career. In fact, Bregoli is the youngest ever female rapper to appear in Billboard's Hot 100. Not bad for being born out of a meme.
And now Bregoli is adding another string to her bow, and making $900,000 in the process.
This is Danielle Bregoli.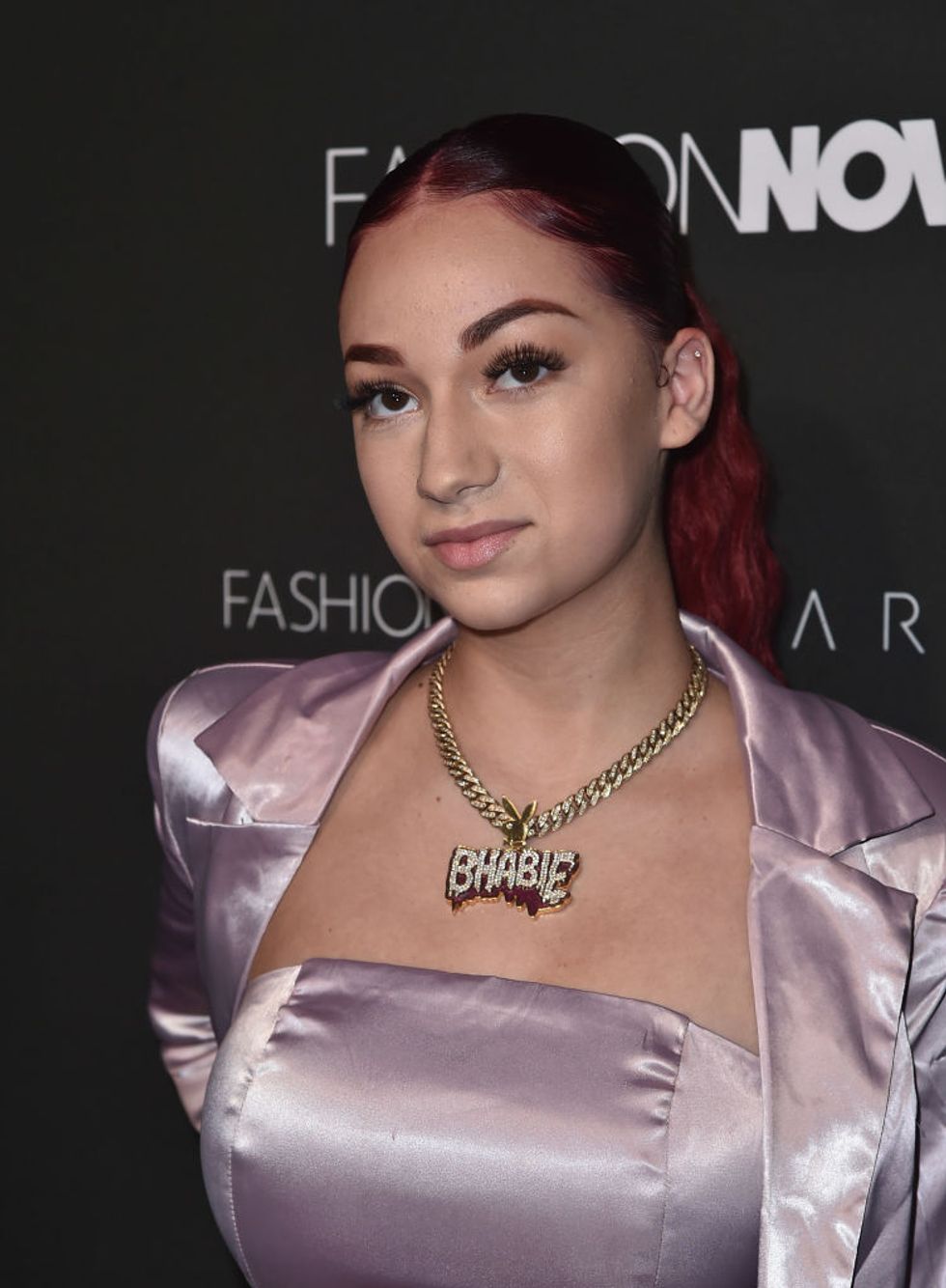 via: Getty Images
Born in 2003, the youngster has achieved incredible success in a range of different fields.
You may better recognise here like this.
She first came to fame on a 2016 episode of Dr. Phil, about teenagers who were out of control. Her catchphrase quickly caught the attention of the internet and became a viral meme.
Impressively, Bregoli built off this internet fame.
She started a music career, under her rap superstar alias Bhad Bhabie. In September 2017, she was signed to Atlantic Records.
She's almost unrecognisable from her Dr. Phil appearance.
Also - did you guys know about this?
Time Magazine as one of the most influential teenagers of the year. Not bad for a girl who's fifteen minutes of fame could have been over more than two years ago by now.
She's certainly made the most of her short TV appearance.
Bregoli is the youngest female rapper to have made the Billboard Hot 100 with her very first single, These Heaux (pronounced "these hoes").
We don't hate it!
There was huge industry backlash when Bregoli was signed - many assumed she would be more of a novelty act. But it seems she's actually taking her career quite seriously.
The past twelve months have been stellar for the teen.
Danielle Bregoli Signs Reality Show Deal With Snapchat https://t.co/PUesbwiEFA

— TMZ (@TMZ)1539249305.0
In later 2018, she signed a reality TV show deal with social media giant, Snapchat. The shows are set to come this year, and promise to be outrageous.
She certainly started 2019 with a bang.
Bregoli splashed some of her newfound cash on some porcelain veneers - to the tune of around $40,000! In fact, it's reported that she's spent upwards of a million dollars on her appearance since she rose to fame.
Bregoli is also known for her distinctive look.
Plus, of course, some seriously savage nails.
So her next business venture almost seems like a natural progression.
Bregoli has signed a makeup endorsement deal, allowing her to take the Bhad Bhabie look to the masses., TMZ have reported.
Bregoli announced the news on her Instagram.
Her brand partnership is with Copycat Beauty.
Copycat Beauty makes these comparisons their M.O.
The brand plus Bregoli seem like a good match.
Bregoli's target audience are, after all, teenagers who are likely on a tighter budget - but don't want to sacrifice any of their glam.
The internet was excited by the collab news.
Is @BhadBhabie the next @KylieJenner?? https://t.co/03BDVsikvU

— Perez Hilton (@Perez Hilton)1547692246.0
The beauty industry is huge, and ever growing - particularly thanks to influencer culture. This is a savvy career move by Bregoli, who seems smarter than her initial television appearance may have led us to believe.
Not to mention her initial paycheck.
TMZ reports
that the initial payment to Bregoli is a whopping $900,000 - plus, she'll make commission on any sales she brings in over the six month contract.
News of Bregoli's contract have garnered comparison with other youthful makeup mogul.
News of the collaboration has had a ... mixed reception.
One comment on the TMZ Facebook post reads, "This is sad I have 2 master degrees and a bachelor degree about to have my doctorate degree next year and I can't even get a decent job 
??‍♀️
 yes America is really great again #
??"
Some worried about the message this was sending America's youth.
A commenter wrote, "For 18 years I've pounded manners and good morals into my children and for what? Bad manners, no morals, and an extremely bad attitude has gotten this girl everything." Another agreed: "I tell my daughter all the time. That attitude won't get you anywhere. You won't be anything without an education. And America makes me look stupid with ish like this. Smh"
Although some took a more skeptical view.
One comment simply read, "I can't believe how many ppl believe everything they see on t.v. that whole Dr. Phil thing was an act to get where she's at." We're inclined to agree, at least to a certain extent. It seems Bregoli is a smarter businesswoman than any of us initially gave her credit for.
Her music career is certainly taking off.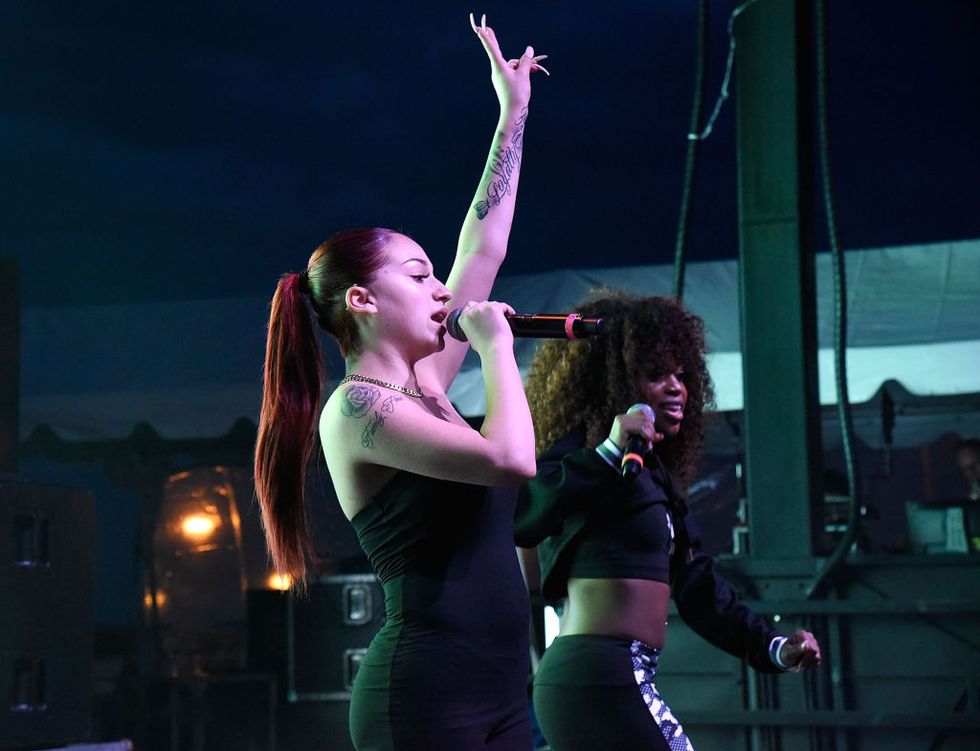 via: Getty Images
Bregoli is set to make upwards of $1 million off the back of her 25-city tour.
Even the nay-sayers have to admit she's made a success of herself.
Her hit single "Hi Bitch" is certified gold, meaning it sold more than 500,000 copies. The music video for the single has over 84 million views, too.
Her latest single. "Babyface Savage," is set to be another hit.
People can't quite believe that such a banger came from a girl who came to our attention on Dr. Phil.
People also pointed out how Bregoli has changed since coming to fame.
One Facebook commenter said, "She grew up though, she paid her moms house off and all. Maybe she needed an outlet for all that anger n hurt and found that when ste started rapping. I say 
congratulations
 on growth." Maybe Bregoli isn't as "bhad" as she wants us to believe.
Either way, she's making that money.
And if the Copycat Beauty line is actually any good (we're eagerly awaiting reviews), maybe we can make some savings on our makeup products, too.
We're intrigued to see where this collaboration goes.
The world is currently Bregoli's oyster, and we're hoping she does bring out her own makeup line. Hearing the names of the products alone would be worth it.
And it looks like Twitter agrees.
I can't even be mad at this girl getting her hustle on 😭😭🤷🏽‍♀️ https://t.co/2YnTB7F0eG

— Ms.V ♒️💜✊🏽🎤 (@Ms.V ♒️💜✊🏽🎤)1547658417.0
We can't be mad at a young girl who's built a multi-million dollar empire off of one unfortunate TV moment. Sure, she's problematic - but she's also a teenage girl, let's not forget.
And it looks like Bregoli only has one thing to say to her haters.
Although we do hope her days of "cashing" people outside are behind her. Looks like Bregoli is set for a Bhad and beautiful 2019!