There are moments that define one's childhood, things that just stick with you forever. There's one thing I remember very vividly from mine and that's Miss Trunchbull swinging Amanda Thripp by her hair in the schoolyard. I mean, at the time, it was pretty scarring, but as I grew up and realized there are far worse things that can happen in schools.
However, the novelty of Matilda never wore off and here I am, almost twenty years later, still reminiscing over the memories the film and the book gave me. Well, if you're a fanatic like me, then I've got some good news for you, courtesy of Danny Devito.
Keep scrolling to see all the details about it, as well as before-and-after pictures of the original cast!
Matilda gave us some of the most iconic moments in film history.
From lines to live by, all the way down to the power of intelligence, get ready for a whole lot of nostalgic tingles to hit you right in the feels.
I've got to start with my favorite moment of all time, haven't I?
Who could ever forget the moment we were introduced to Miss Trunchbull?
Striding across the schoolyard, she hunted down her "fresh meat."
And thus came the moment that Amanda Thripp was flung over the school fence by her pigtails after Trunchbull randomly decided that the hairstyle was only meant for "pigs."
But after such a scary moment so early on, we found ourselves rallying around with the rest of the students.
One name. Bruce Bogtrotter. The chocolate cake. Of course, you remember this truly terrifying moment.
But a little support goes a long way...
When it seemed as if Miss Trunchbull was going to win this one, Brucie managed to pull through, finishing the cake... but then had the plate smashed over his head. Yikes. The satisfaction was worth it.
But then again, Bruce probably ended up in "The Chokey..."
Don't even get me started. A wild contraption for naughty and nice children alike. I would rather deal with an ax-wielding murderer than spend an hour in that thing... So maybe the satisfaction wasn't worth it...
Moving quickly on...
But thankfully, the horrible headmaster got exactly what she deserved in the end.
After chasing our favorite elementary teacher, Miss Honey, out of her own home...
And scoffing down all her father's chocolates, Miss Honey finally got the revenge she needed.
With the help of Matilda, of course...
Oh, how we love to see the bad guys get exactly what they deserve.
The film taught us the life lessons we needed...
And now news has broken out that there might be a follow-up film coming our way very soon.
That's right, Matilda might be hitting our screens very soon!
But the word on the street is that it will follow a now grown-up Matilda, who now has children of her own!
And the original cast might all be involved!
Even though they all look totally different, it is rumored that they might all be returning to film a follow-up. Keep scrolling to see what they look like two decades on.
Danny Devito has recently spoken out about it.
Me as a kid after watching Matilda, trying to get books off the shelf. https://t.co/J74JPiiqYo

— Dragan Kuruzović (@Dragan Kuruzović)1574665755.0
Devito, who also starred and produced the original film, has revealed that out of all of his work, he would want to re-visit
Matilda
the most.
"I always wanted to do Matilda 2..."
what if they made a sequel to matilda where she's just a high schooler with gifted kid burnout

— maggie :) lady macbeth era (@maggie :) lady macbeth era)1574613288.0
"But that was like 20 years ago, 25 years ago. Maybe Matilda has a kid and we can do something like that, I don't know." I hope it works out that way because I really want to know how all the students turned out! Does Bruce now bake chocolate cakes? Is Miss Trunchbull in jail now because someone got a whiff of her torturous ways? Has Miss Honey retired? All these questions need answering!
So, I bet you're wondering what they all look like now, right?
If you don't like the movie Matilda, you can fuck right off.

— Alexa (@Alexa)1574621510.0
Here we have it...The most recent shots of each iconic character.
10. Mr. Wormwood.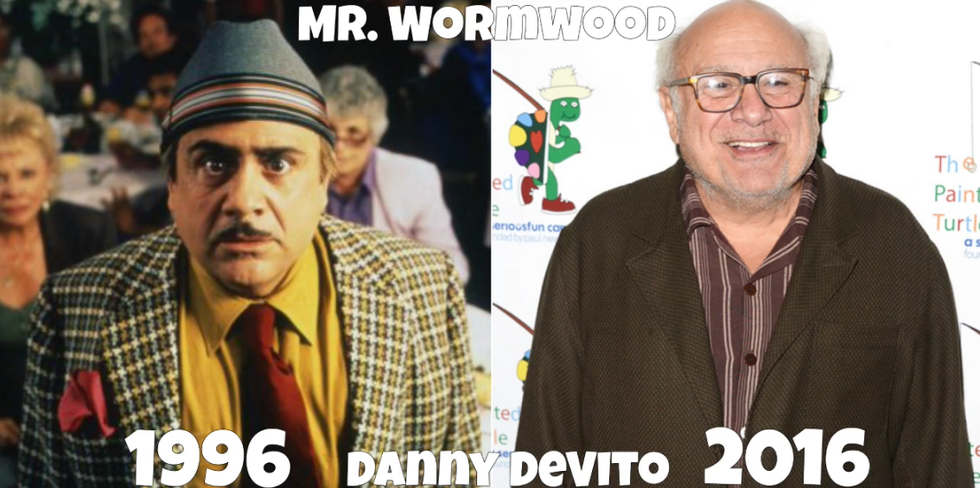 via: YouTube
"I'm smart, you're dumb. I'm big, you're little. I'm right you're wrong. And there's nothing you can do about it."
9. Mrs. Wormwood.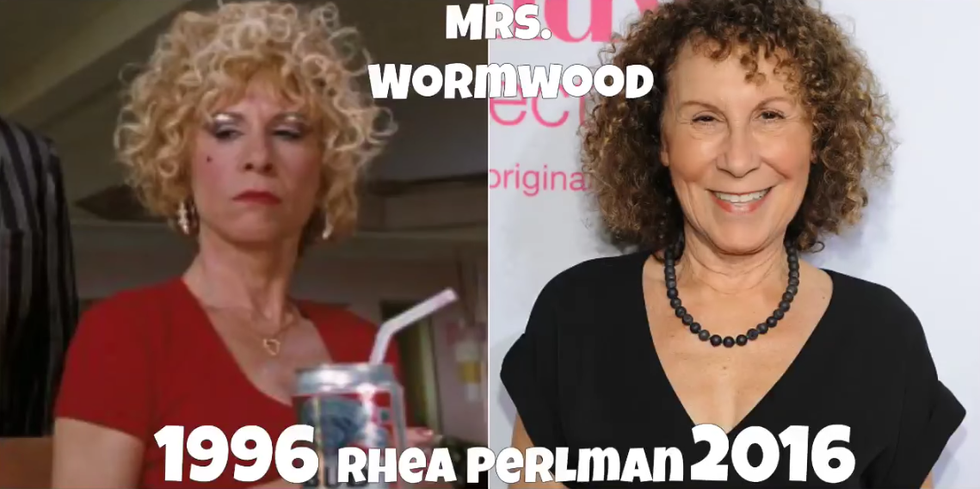 via: YouTube
"You chose books and I chose looks..."
8. Michael Wormwood.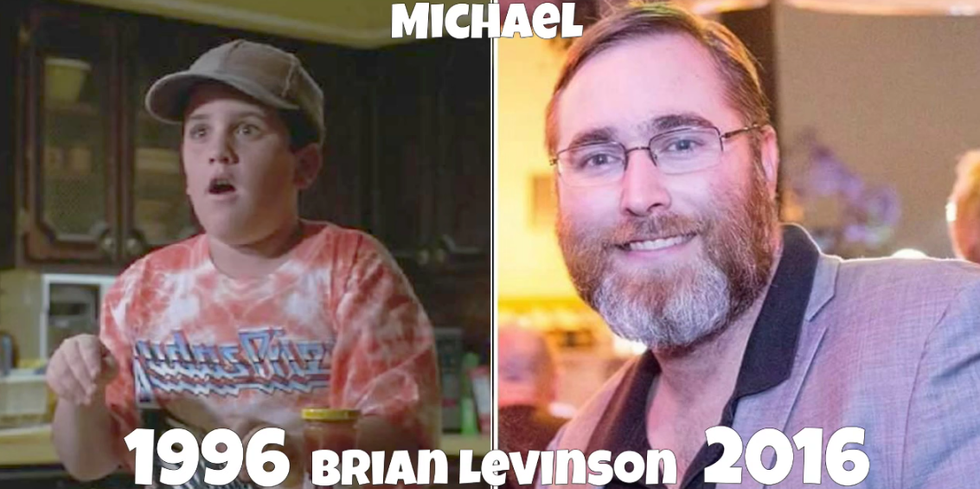 via: YouTube
"I don't know, what do you say, Dad?"
7. Miss Phelps.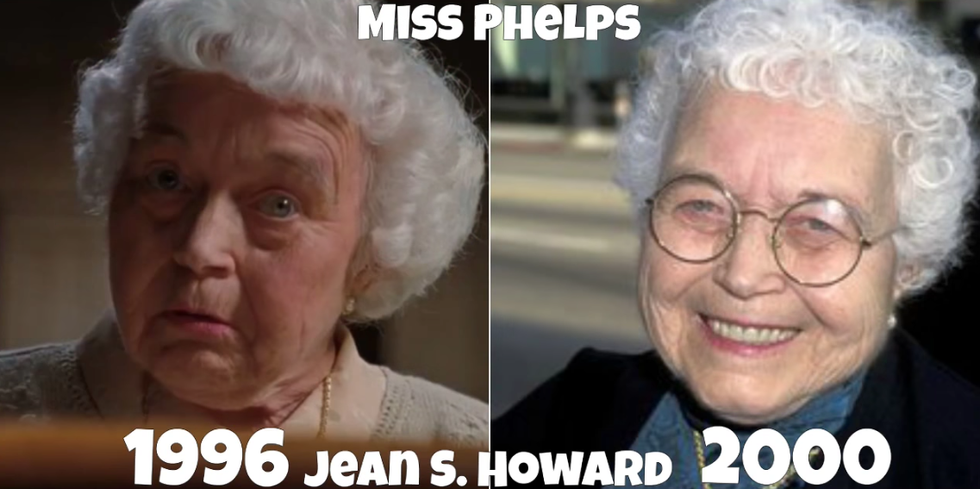 via: YouTube
"Do you want me to help you pick one out with lots of pictures in it?"
6. FBI Agent 1.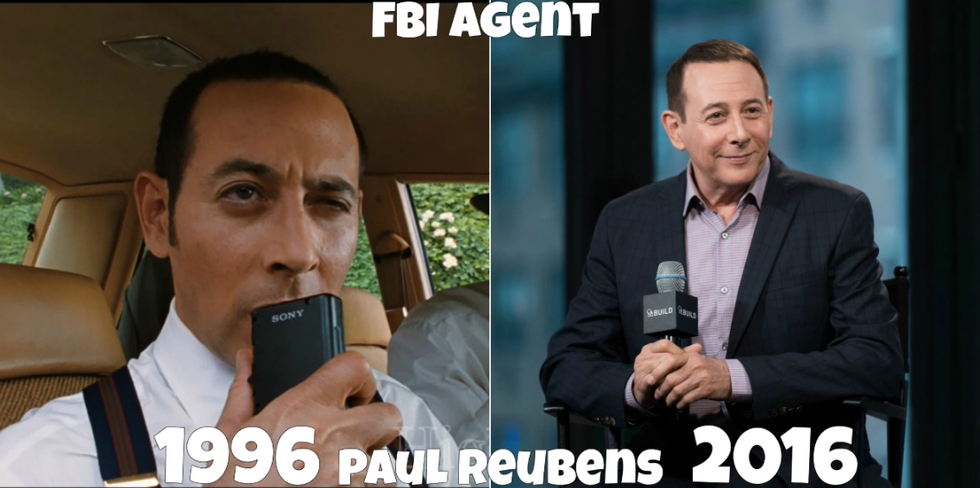 via: YouTube
"9:17. Suspect exists DOMA, sir."
5. FBI Agent 2.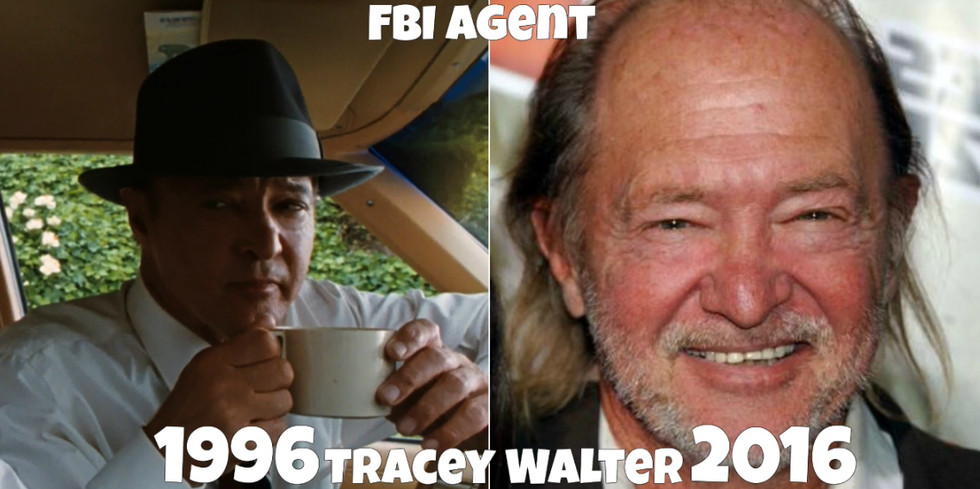 via: YouTube
"I've got 9:18..."
4. Bruce Bogtrotter.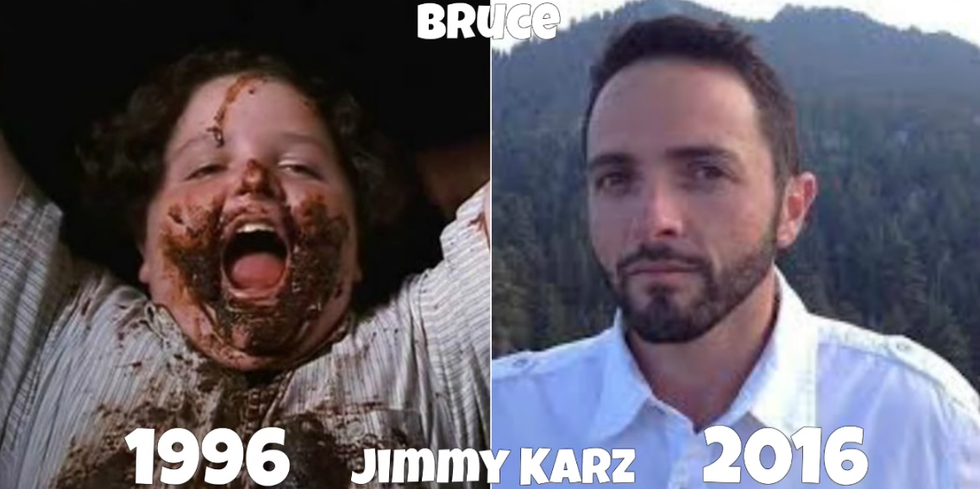 via: YouTube
"I don't want any, thank you..."
3. Miss Honey.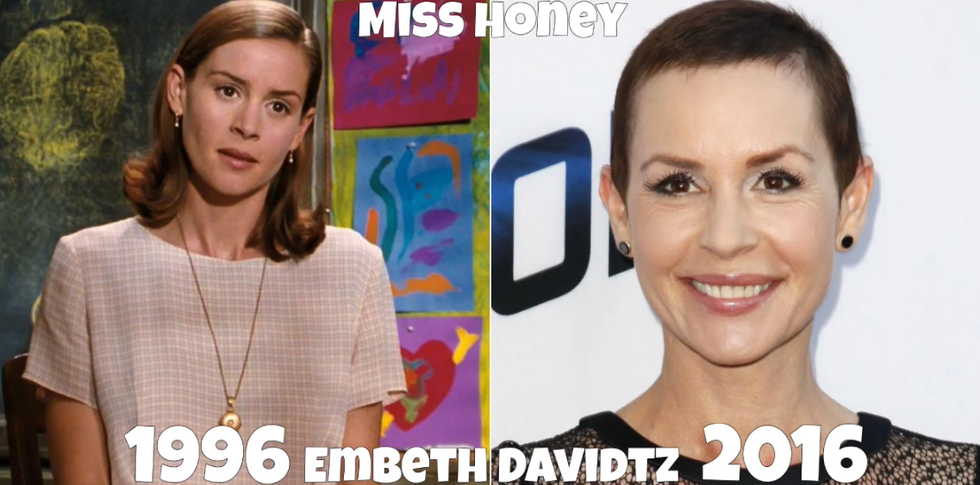 via: YouTube
"You were born into a family that doesn't always appreciate you. But one day, things will be different."
2. Matilda Wormwood.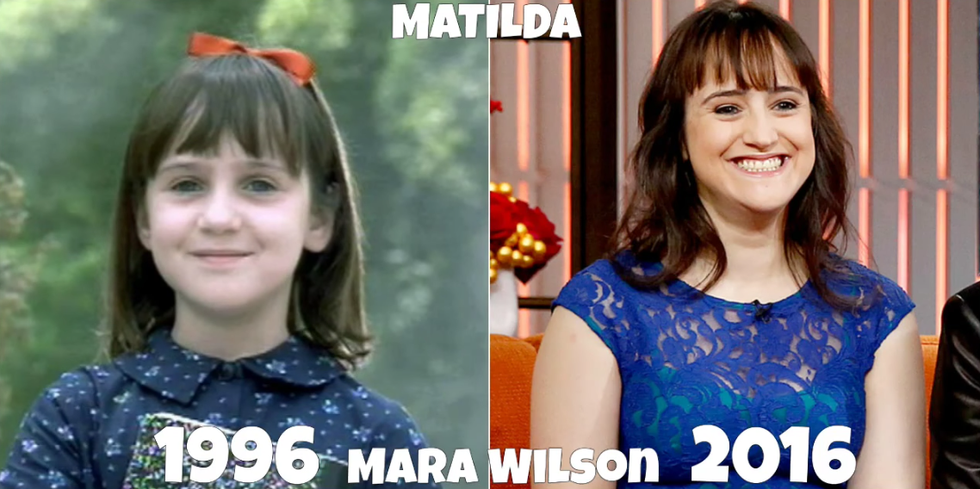 via: YouTube
"Best friends don't tell..."
1. Miss Trunchbull.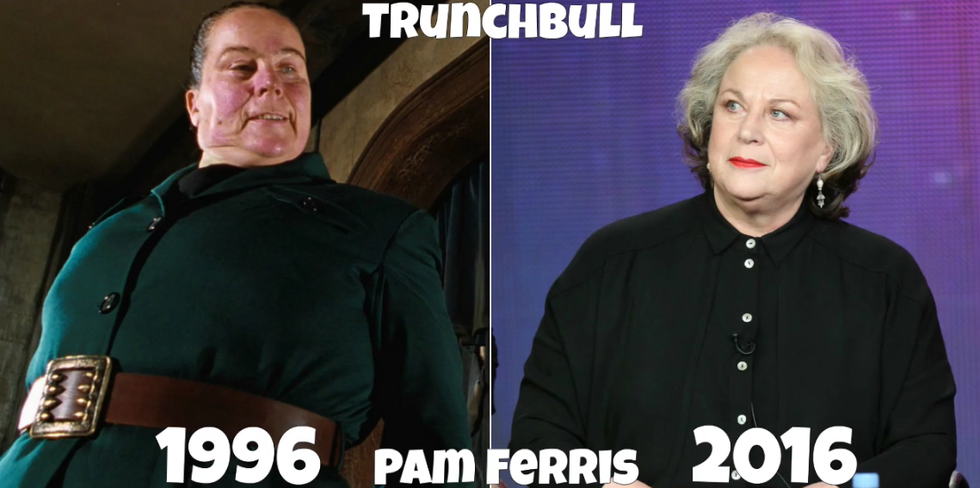 via: YouTube
"Why are all these women married?!" And if you're in the mood for more nostalgic feelings, then have a read about The Lizzie McGuire cast reuniting for a new follow-up film! Prepare to be amazed because this is what "dreams are made of"...