A lot of people feel much more comfortable driving their vehicles with a dashcam on board.
It is there to capture any strange going-ons and most importantly, it is there as evidence if anything bad were to happen.
One dashcam in California recently captured something unexpected and completely horrifying, so keep scrolling to find out more...
Dashcams are an essential piece of kit when driving.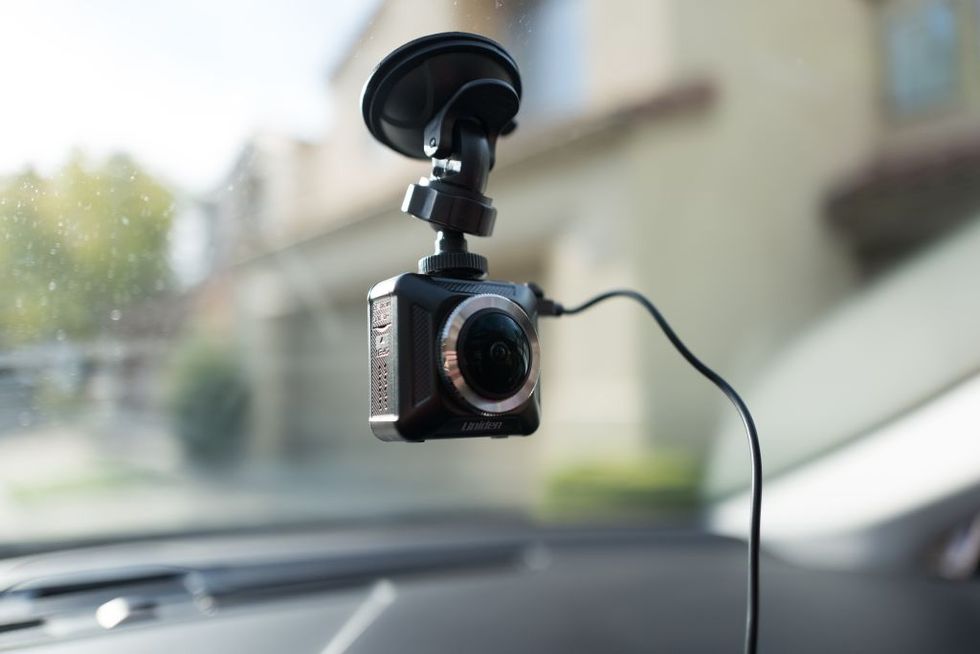 via: Getty Images
Without a dashcam, if anything bad was to happen on the road, there would be no evidence to back your corner.
They are used as a precaution...
And this is why a lot of police cars are now equipped with dashcams in order to catch out on anything that goes on while driving.
There are a lot of reckless drivers out there...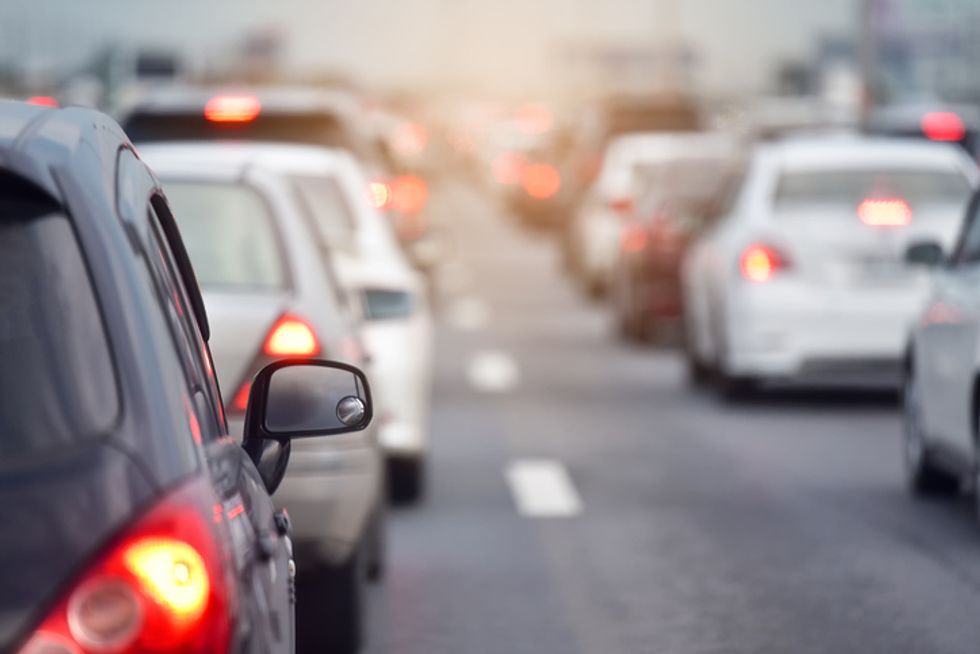 via: Getty Images
So when driving on a busy highway,
anything
can happen.
Terrifying dashcam footage has emerged recently...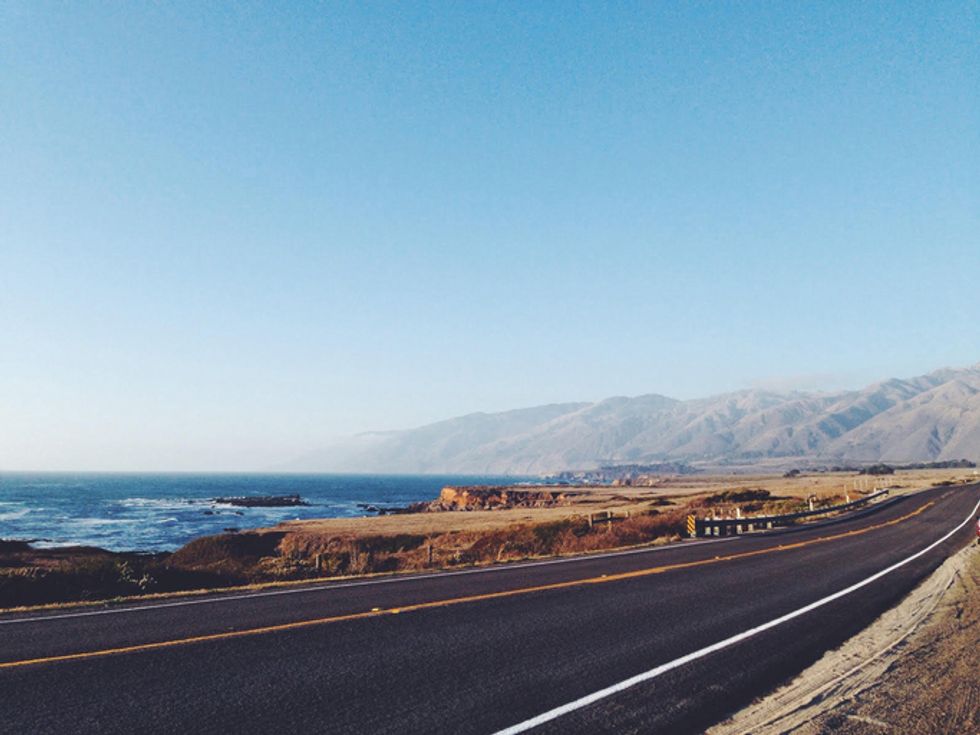 via: Getty Images
The driver, who is anonymous, was cruising along the shoulder of Highway 1 near Gray Whale Cove State Beach in San Mateo County, California.
Highway 1 runs along the Pacific coast...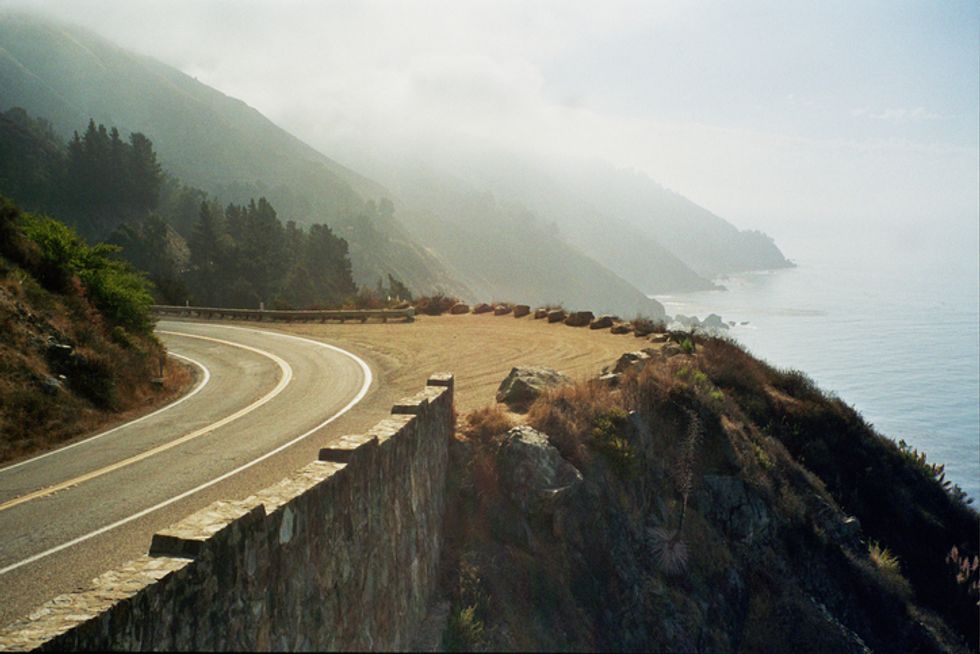 via: Getty Images
And while it is considered to be one of the most scenic driving routes in the States, it is also considered to be one of the
most dangerous
with its hairpin turns, narrow shoulders, and steep drop-offs.
As the driver was making their way along the steep highway...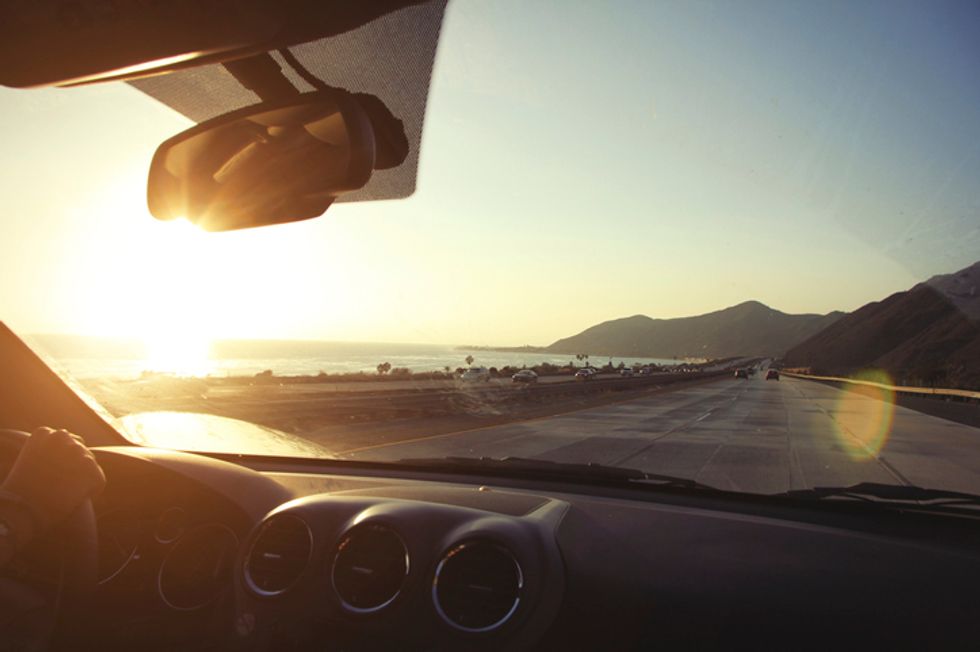 via: Getty Images
A dark SUV is seen speeding along the shoulder of the highway.
The car is clearly traveling way too fast...
via: Youtube
And it very quickly turns in the direction of the shoulder where a car would normally pull-over next to the cliff edge.
What happens next is shocking.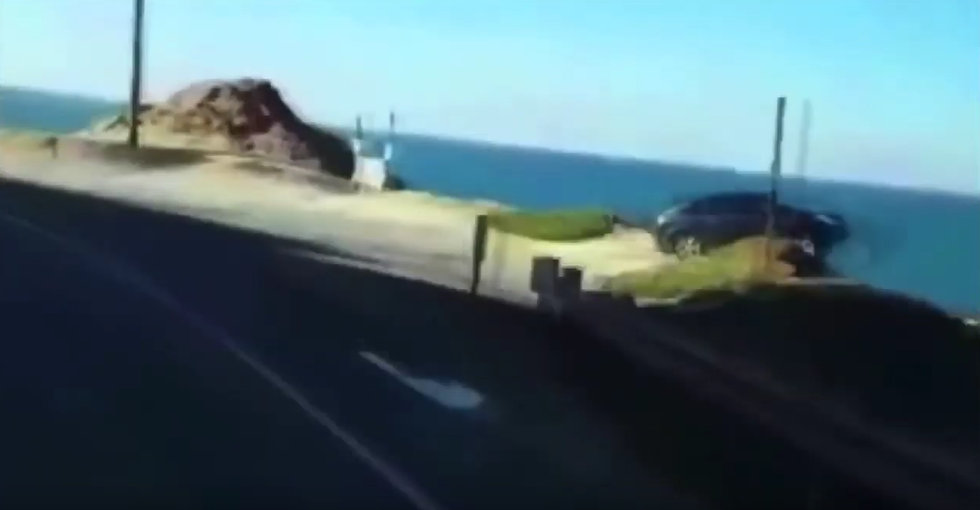 via: Youtube
The car seems to speed up and
plummet
over the cliff edge.
It soars through the air...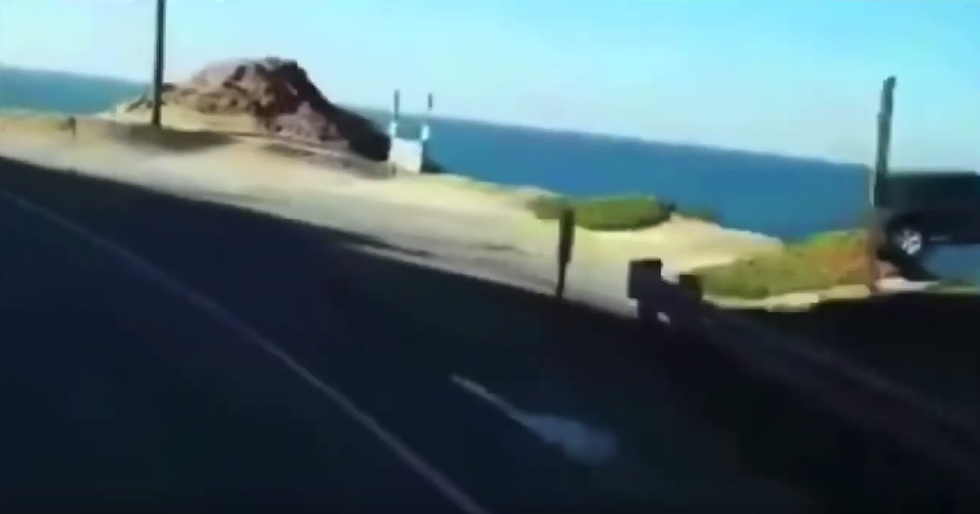 via: Youtube
And then completely vanishes from view.
It's lucky the dashcam was there to capture the horrifying event.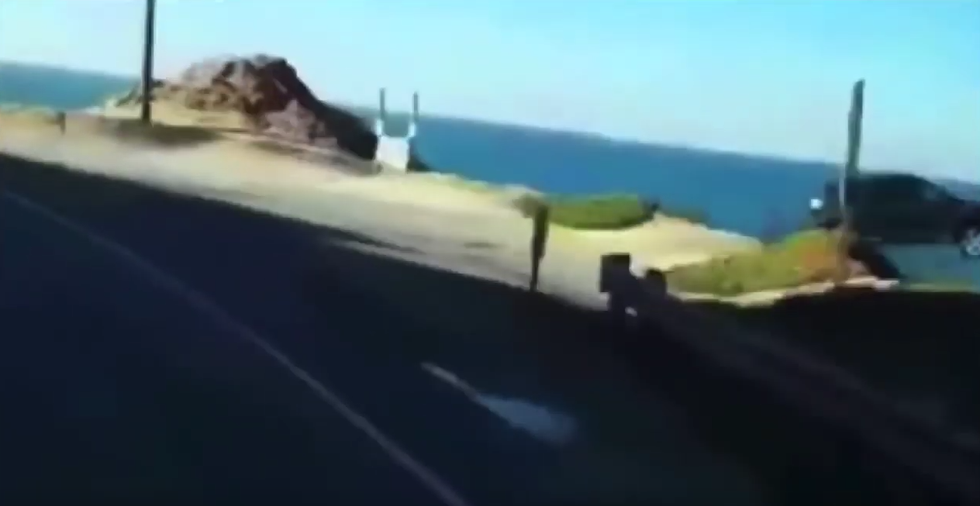 via: Youtube
The driver of the car with the dashcam reported seeing the incident on Monday morning and a search was launched by CalFire, the
California Highway Patrol
, the San Mateo County Fire Department and the San Mateo County Sheriff's Office.
Sadly, it isn't looking good...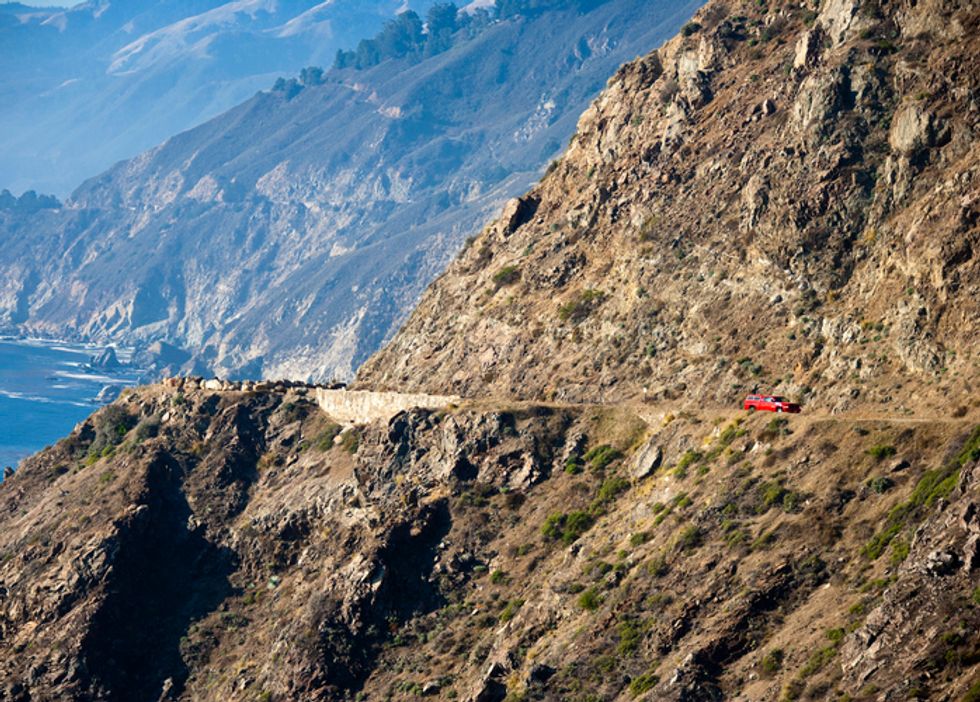 via: Getty Images
Rescue workers found tire tracks on the cliff edge and car parts in the water below, but so far, no sign of a body or any identification of who was in the vehicle.
The search was forced to come to a stop on Monday, however...
HIGH SURF ADVISORY: Look at those waves! We've heard reports of waves up to 30 feet locally. Our message on a day l… https://t.co/3jMkgE6yT0

— CAL FIRE CZU (@CAL FIRE CZU)1577917655.0
This was due to a high surf advisory and 30-foot waves, and they were still not able to continue as of Wednesday afternoon, according to the
East Bay Times
.
It wouldn't be safe for the rescuers to continue their search...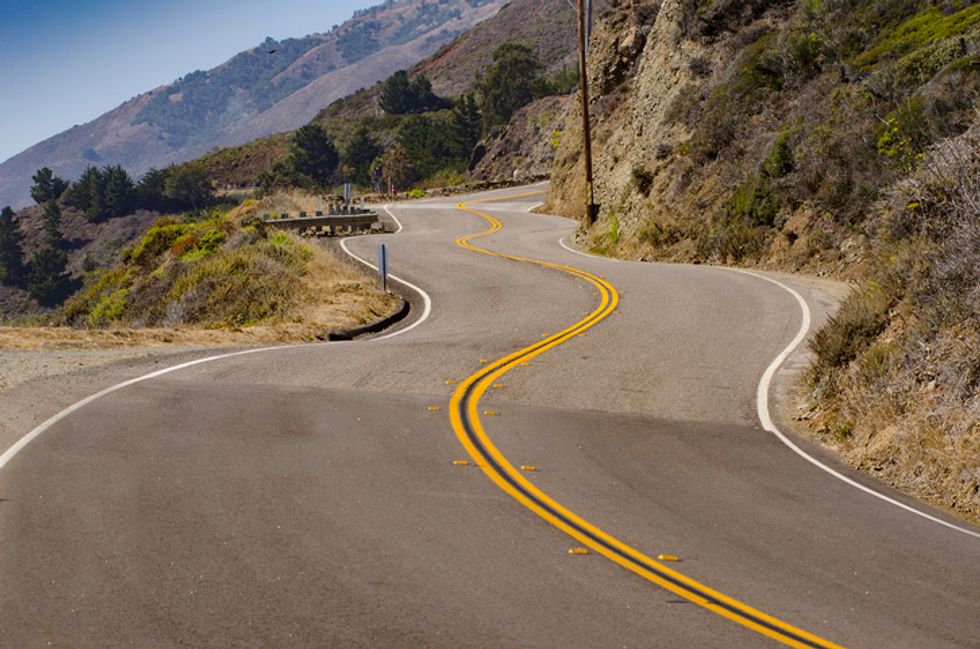 via: Getty Images
California Highway Patrol public information officer, Bert Diaz, also told the publication yesterday, "The conditions are just too dangerous for them to continue a search and that's expected today and for the next couple days as well."
The only witness was the driver with the dashcam...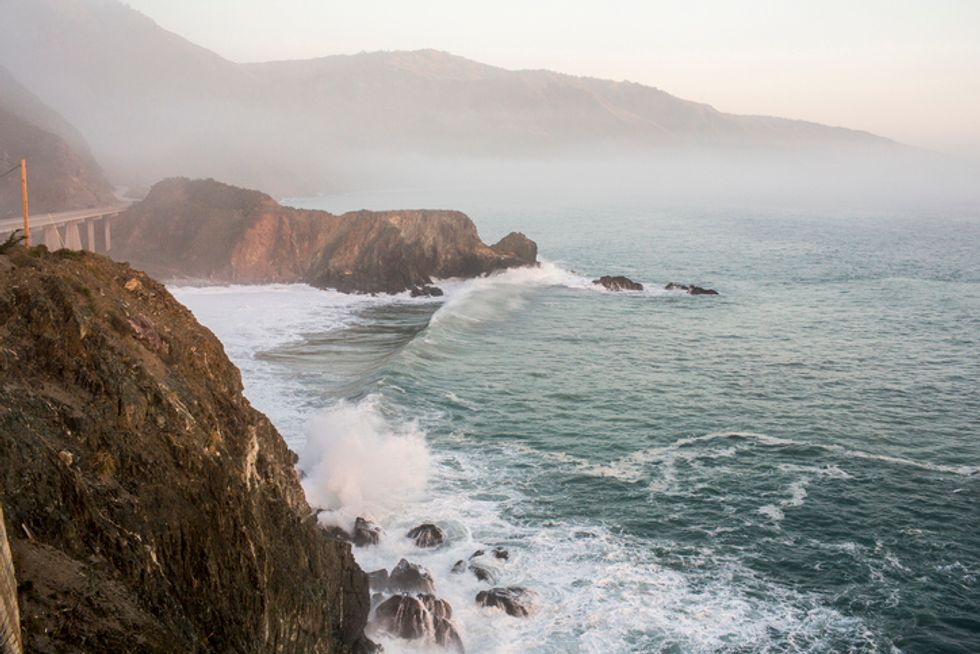 via: Getty Images
So the information that they have is very stretched. Diaz added, "There's no before, and so at this point, we don't have any information."
Watch the harrowing footage here...
Our thoughts go out to the people and their families who may have been involved in this terrible accident. To learn more about the effects of seatbelt safety in car accidents, keep scrolling...