President Joe Biden signed legislation on Thursday awarding Congressional Gold Medals to the police officers who defended the Capitol on January 6.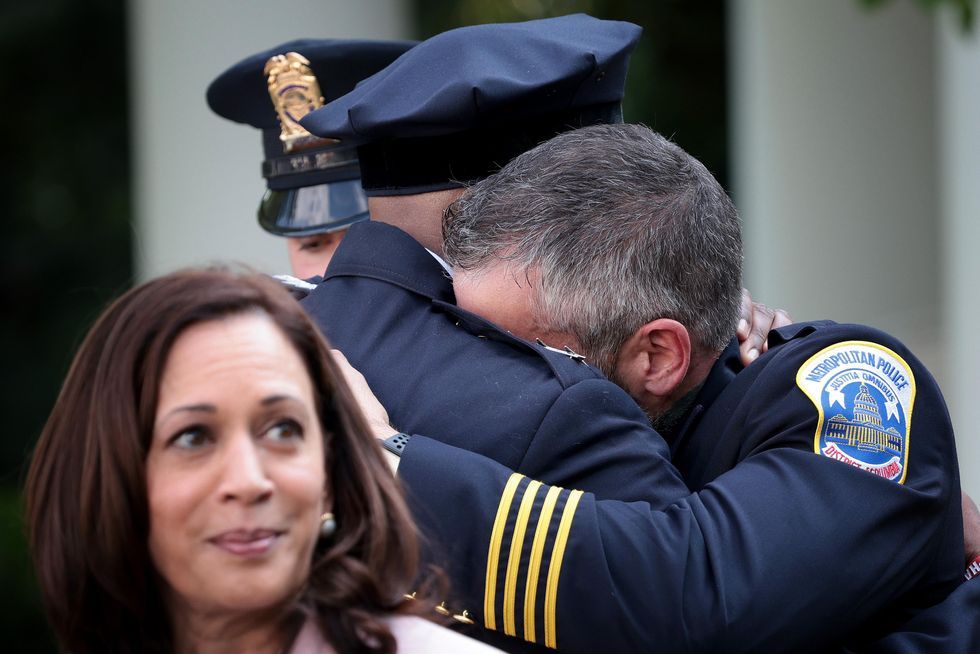 And his sweet little helper was the cutest ever.

On January 6, the U.S. Capitol in Washington D.C. was stormed by rioters and violent attacks against the U.S. Congress occurred. It came about as a mob of supporters of the former President Donald Trump, attempted to overturn his defeat in the 2020 Presidential election by disrupting the session of Congress, counting the electoral votes, to formally welcome Joe Biden's victory.
Abigail Evans, whose father helped protect Congress that day, died 3 months later when a motorist drove into a barricade at the complex, leaving his family to mourn the hero.
So, in memory of her dad, Biden asked the little girl to help him sign a bill giving Congressional Gold Medals to all cops present that day.

Standing with Biden, Abigail was mesmerized by the number of pens the President used.
"This is a silly way to do this," Biden said to her. "Mommy will explain later."
It was a heartwarming moment in history…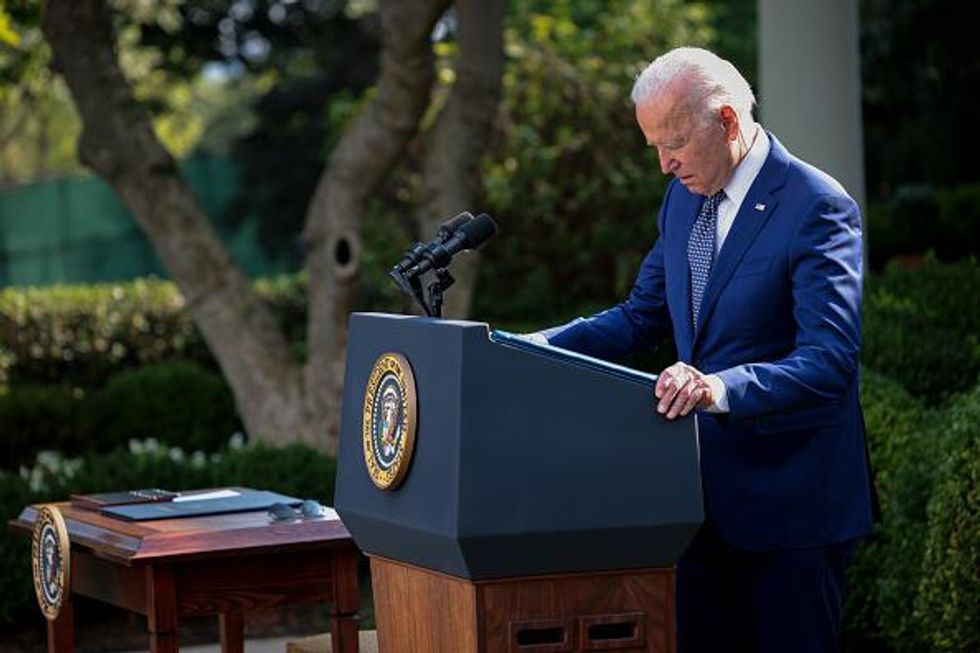 Biden's signing of this legislation not only gave appreciation to the brave officers there during the Capitol riot but to police officers who give their lives to America every day.

"It wasn't dissent. It wasn't debated… It was insurrection. It was riot and mayhem. It was radical and chaotic. And it was unconstitutional," Biden said of the riots.
"Truth defeated lies. We did overcome," Biden said at an event at the White House Rose Garden as per the Daily Mail.
The Capitol riot put so many lives at risk, as angry Trump supporters stormed the property…
And more than 100 officers were injured as a result of the attack.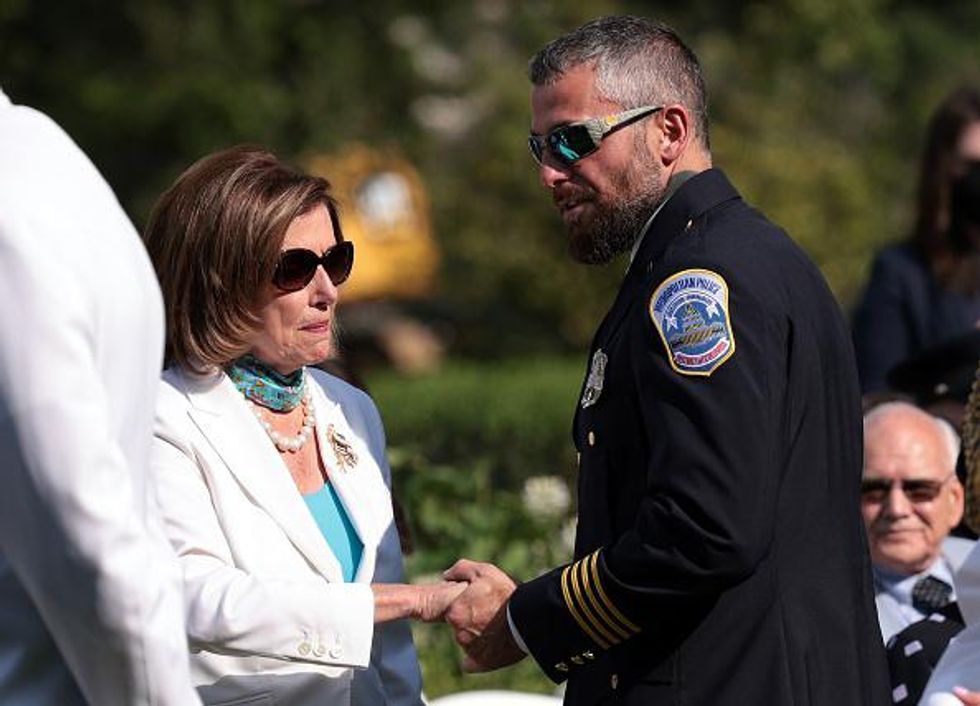 Officer Brian Sicknick sadly died the following day and his family watched as Biden warmed the hearts of the nation in signing the legislation to commemorate the bravery of America's heroes that day, and every other day.

The nation gathered to watch little Abigail and her brother Logan giving Biden a help in hand. Their father, surviving the riot, was killed 3 months later, after a driver crashed into a security barricade, subsequently crushing him.
"Now you gotta help me out," Biden said to Abigail.
"Would you give a pen to each of the people back there? And then I'll get pens for you, ok?"
While she helped Biden out, he spoke, honoring her father and Sicknick.
"Both gave the full measure of their devotion to the country at the United States Capitol," he said.
Capitol Police officers Sergeant Aquilino Gonell and Officer Harry Dunn, along with D.C. Metropolitan Police officers Michael Fanone and Daniel Hodges described how they tried to keep back the mob.
"You stood in the breach. You did your duty,'" he told them proudly.
The ceremony came at a tragic time for police officers as 4 have taken their own lives since the insurrection.
The medal is the highest honor that Congress can bestow.
Vice President Kamala Harris also said: "Democrats, independents, and Republicans came together and upheld the vote and the voice of the American people."
"As those officers continued, even at that late hour, to secure our Capitol, they secured our democracy.
"So, let us never forget that, and let us always remember their courage.
"In securing our Capitol, they secured our democracy. These officers are heroes. And these officers are patriots,'" she said.
The riot has left a tragic imprint on the lives of officers there that day, with Trump even trying to rebrand the riot as peaceful, even though Officer Daniel Hodges described foaming at the mouth, bleeding, and screaming as the rioters tried to gouge out his eye and crush him between two doors.
And it was more than 100 people sustaining injuries, too…
At least 9 people died during and after the rioting, with 2 police officers dying by suicide in the days that followed.
Our hearts go out to all of those suffering after the events on January 6.