When it comes to celebrity couples, in our eyes, the odder the better. When two worlds collide and give us a brand new romance, it's truly a fantastic feeling. But the latest offbeat couple who have gone official might be the cutest yet.
Ever since Stranger Things 3 finished, the world has developed an unlikely crush on Chief Hopper - played by actor David Harbour. And another person who can't resist his charms? Strangely enough, it's British pop star Lily Allen. After weeks of speculation, the two have confirmed their relationship, and the internet is here for it.
Lily Allen comes from a showbiz family.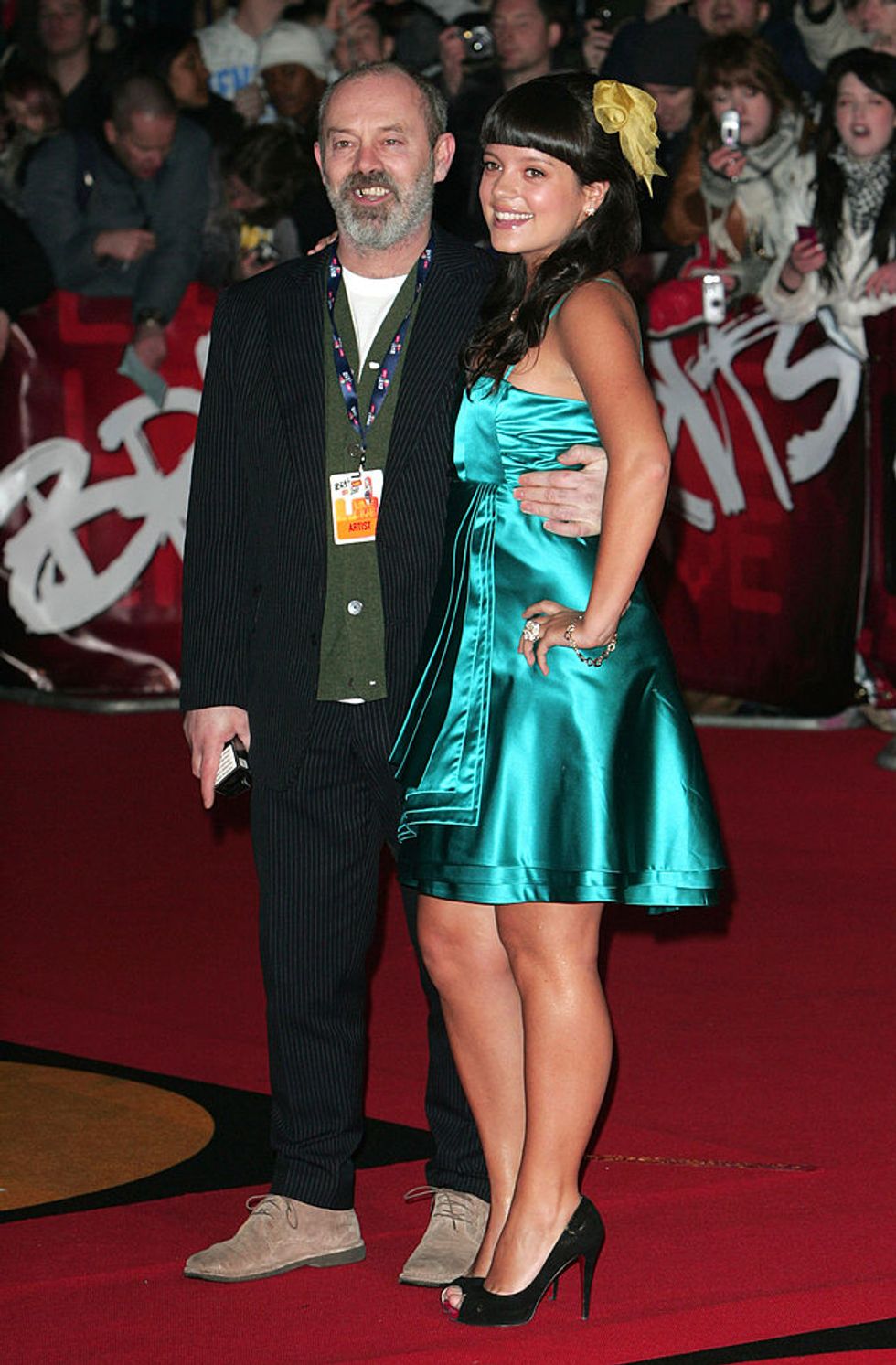 via: Getty Images
Born in 1985, her dad is a famous British actor, Keith Allen. She left school at fifteen with one dream in mind - to make music.
She first rose to fame on social media platform MySpace.
Allen hosted her own music gaining a huge online following. This led to a record deal, and eventual fame.
She's known for something else, too.
Allen has a very outspoken online presence and is not afraid to share a controversial opinion online.
Allen has had a few fairly public relationships.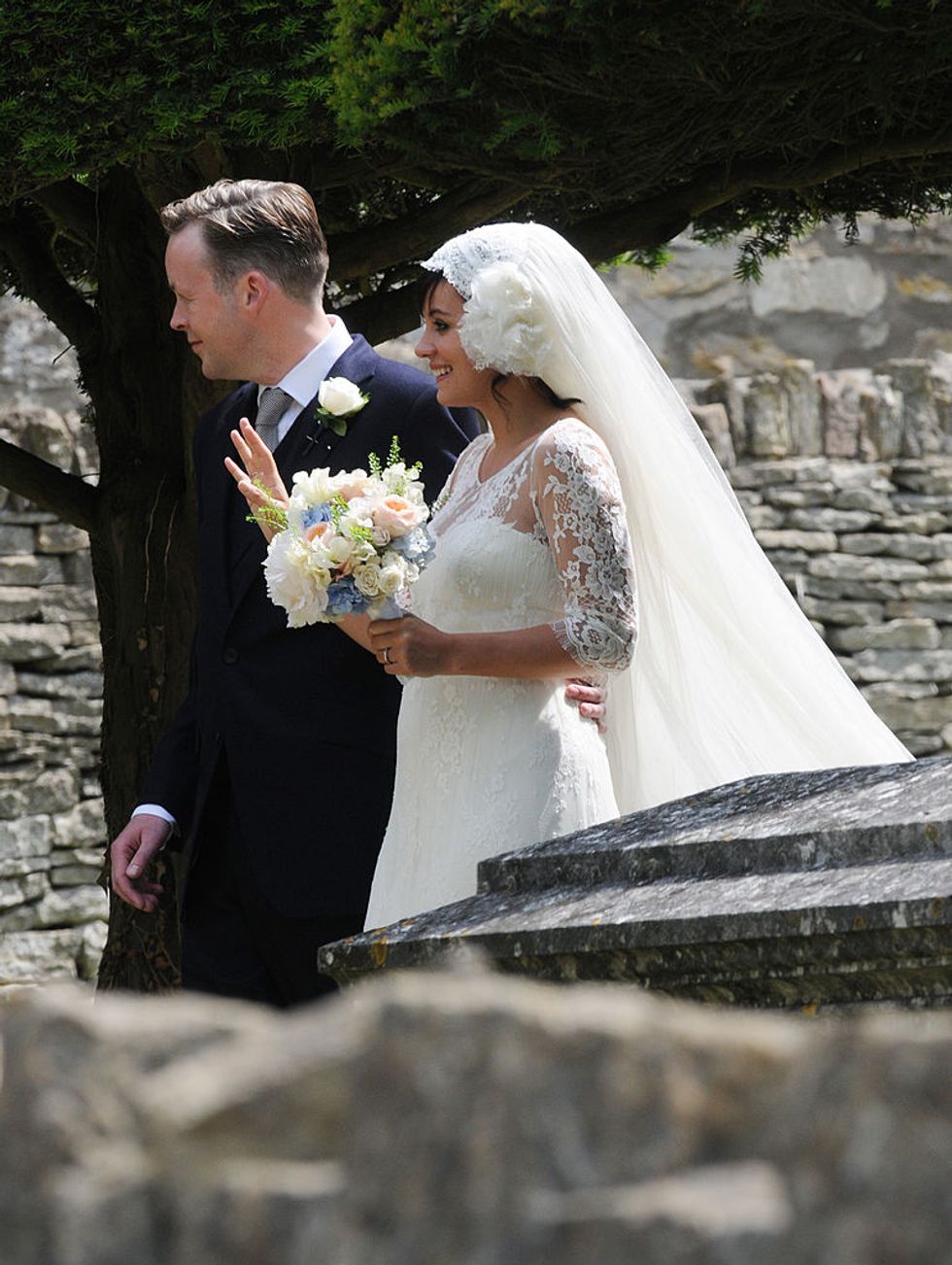 via: Getty Images
In 2011, she married long-term partner Sam Cooper in Gloucestershire, England. She even changed her name! The pair didn't last, though, and announced their divorce in 2018.
Cooper and Allen also share two kids.
Born in 1975, David Harbour is an American actor.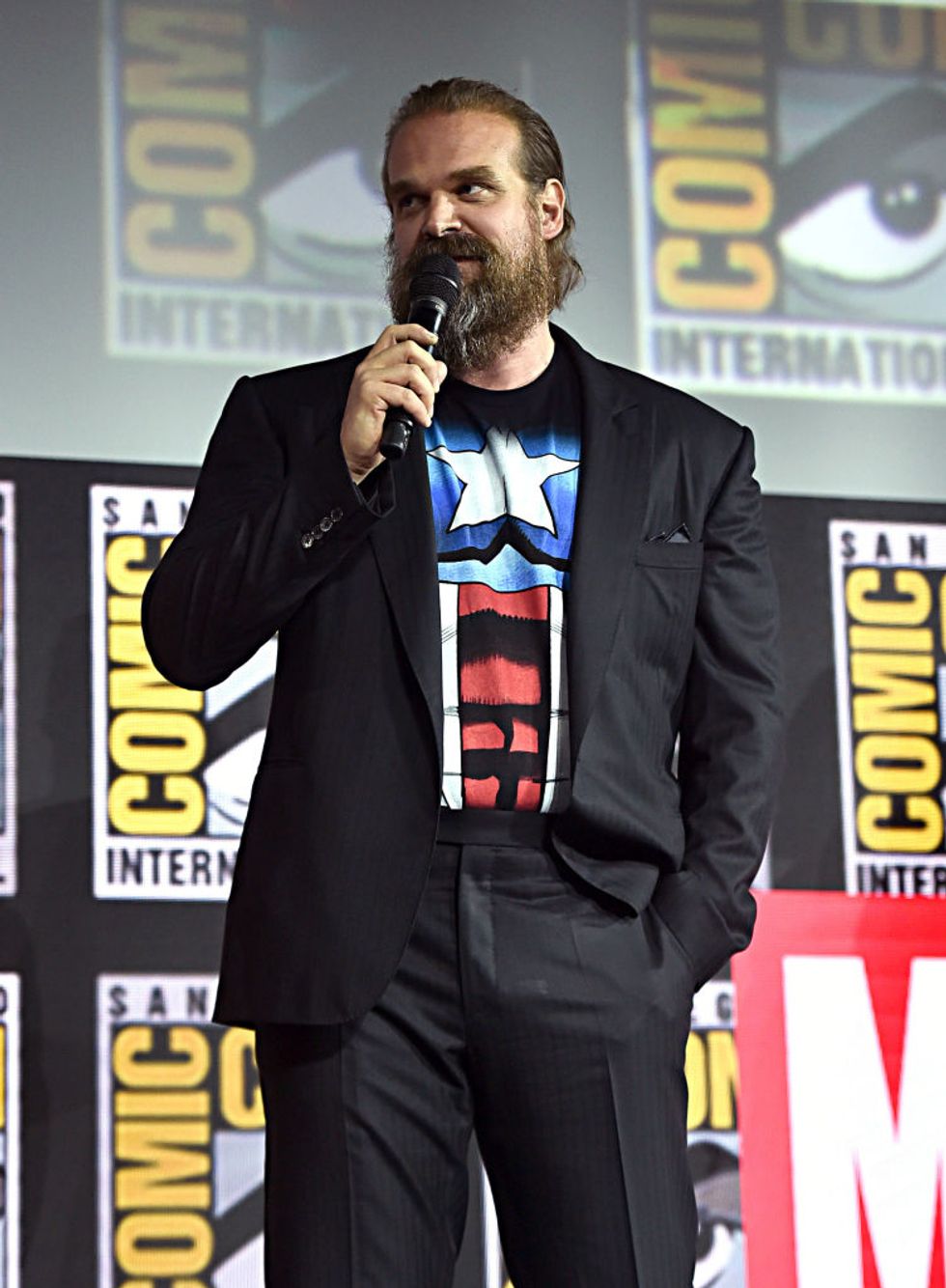 via: Getty Images
He's been working in the biz since 1999, but gained recognition for one role in particular.
Harbour played beloved Chief Hopper in Stranger Things.
And although Hopper's current fate is up in the air, he'll always be known for this role.
Until recently, Harbour was taken.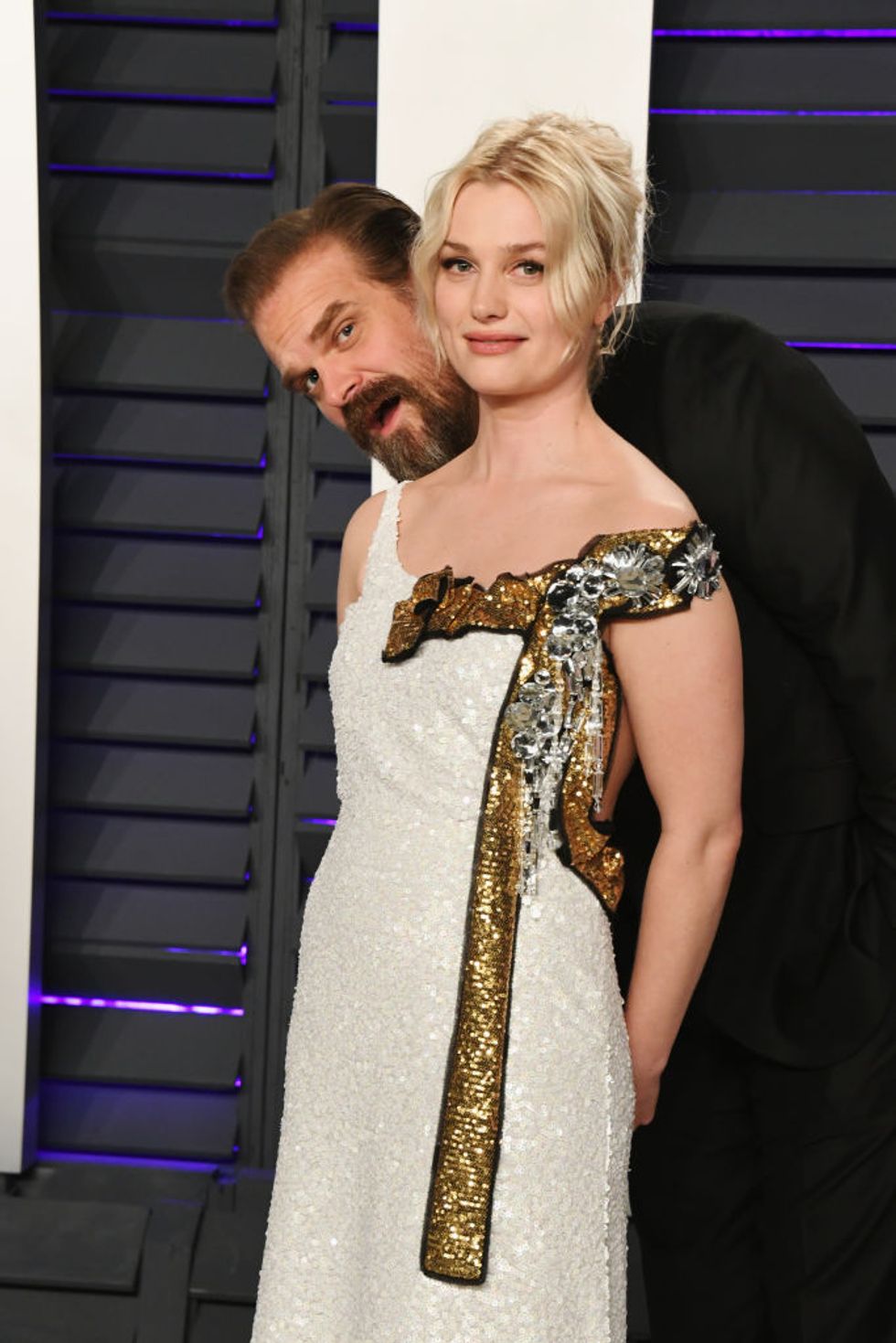 via: Getty Images
Since January of 2018, he'd been dating singer-songwriter Alison Sudol.
But things didn't last here, either.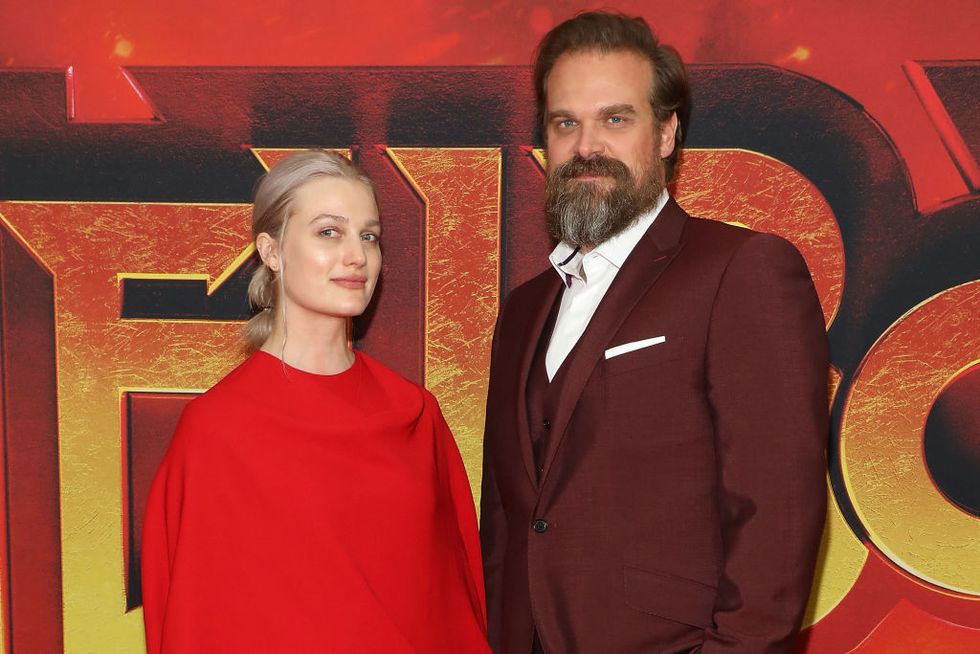 via: Getty Images
The pair reportedly split during the summer of 2019, with their last public appearance being at the 
Hellboy 
premiere in April.
But it seems new love was on the horizon.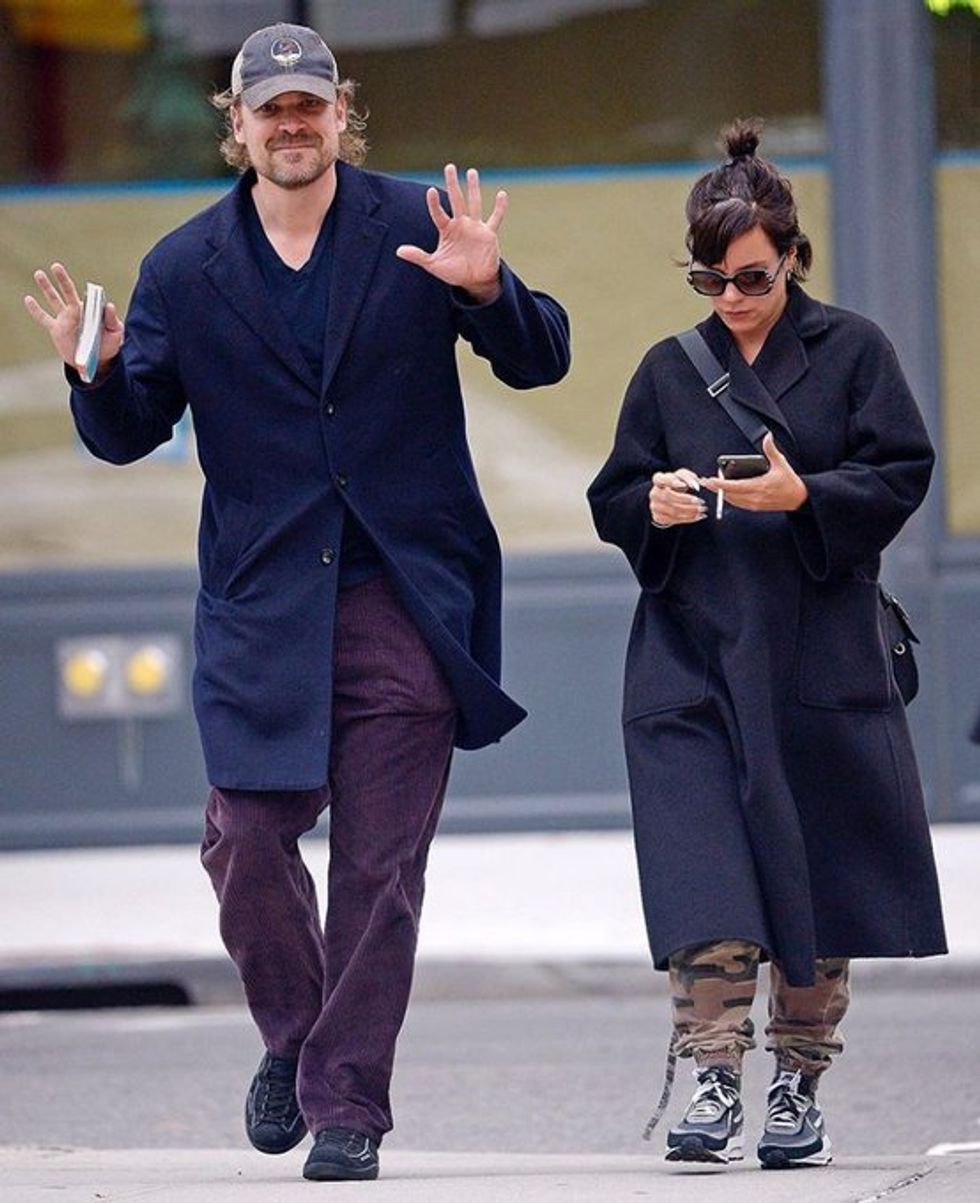 via: Twitter
Because in August of 2019, Harbour was spotted out and about with another famous face - Lily Allen. The two attended a performance in London's West End, ate dinner, and reportedly went home in the same taxi.
That same month, the pair attended a boxing match together.
@DavidKHarbour When on earth did this happen!? 🤔 I'm baffled! Hahaaa 🤣 #LilyAllen Thought I knew all the gossip! https://t.co/DxDndVPo1M

— EmmaGee (@EmmaGee)1567283594.0
They were spotted in the crowd by an eagle-eyed fan - who expressed surprise at the unlikely coupling.
Then things got even more intimate.
via: Instagram
When Harbour hosted 
Saturday Night Live, 
Allen took to Instagram to show off her new boo's muscly arms.
Then a PDA was captured.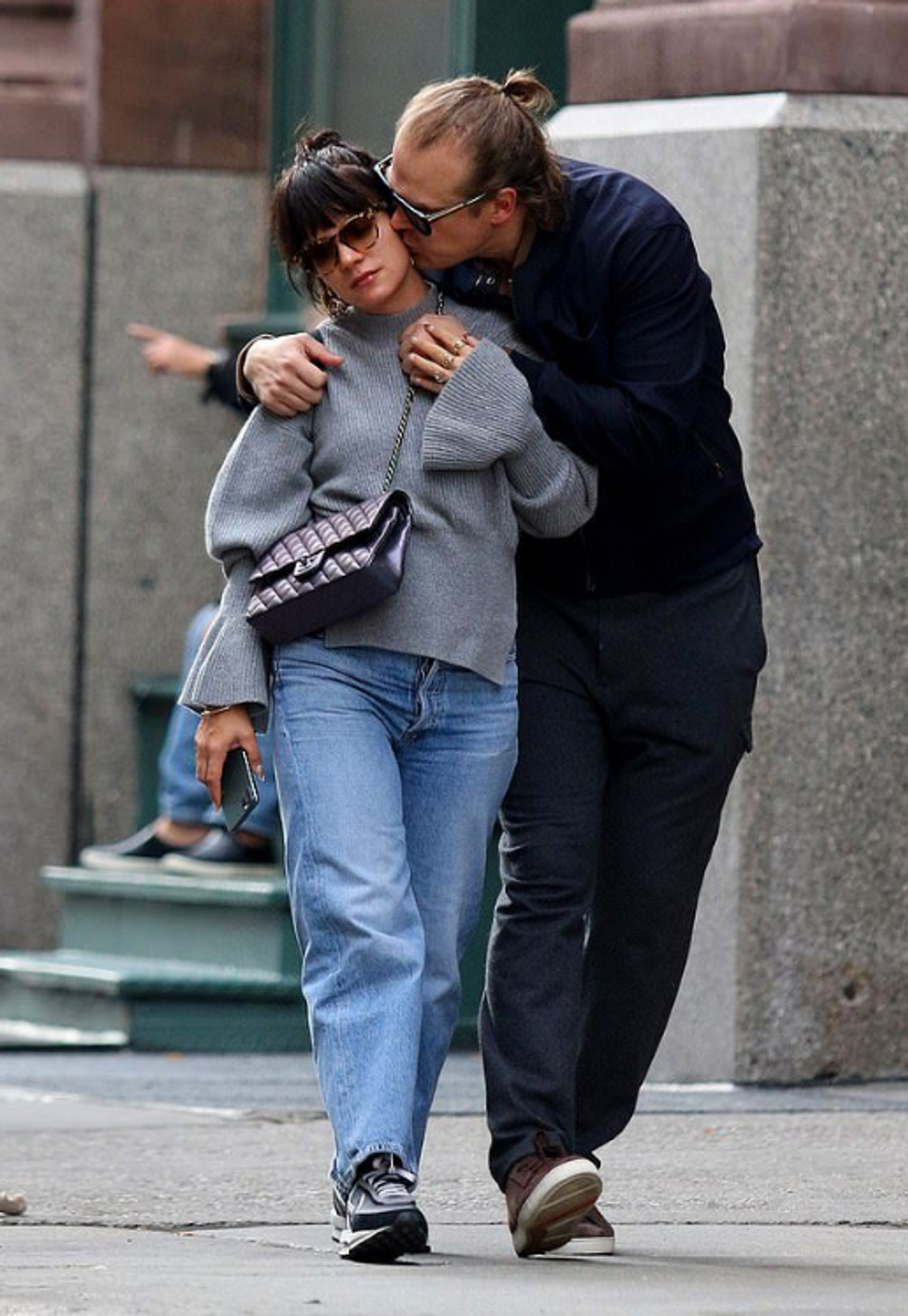 via: Twitter
In October, the new pair strolled through New York City and ate brunch, all while looking
very 
cuddly.
Things seemed to be heating up.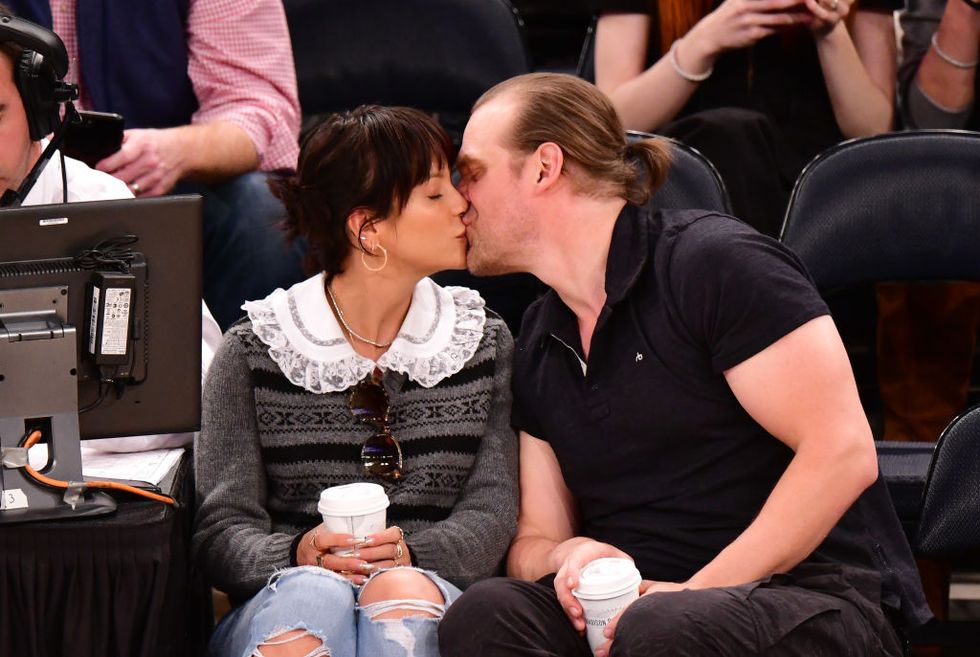 via: Getty Images
Earlier this month, the pair were spotted canoodling at the New York Knicks vs. New Orleans Pelicans game. They were being very affectionate and uber cute.
And now it seems the pair have taken things to the next level.
definitely forgotten about.