As parents, you're busy and you try and fit everything in when you can.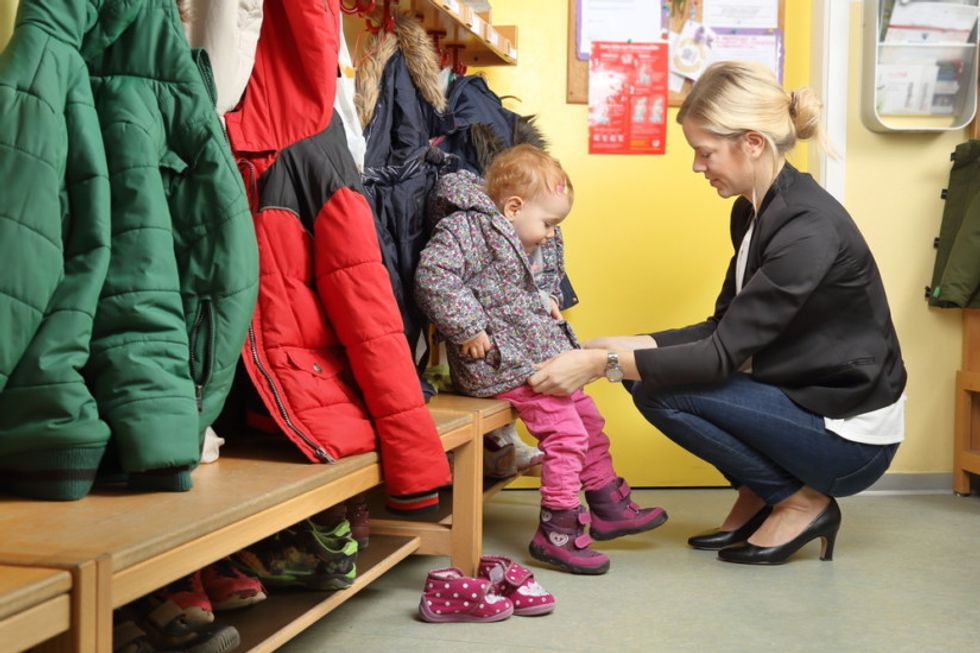 But as one daycare is quick to point out, sometimes multitasking is just a quick way to miss out on the big picture.
Mom Juliana Farris Mazurkewicz recently posted a picture of the sign posted at her daycare to Facebook, and it's causing a lot of debate to the tune of more than 441,000 shares.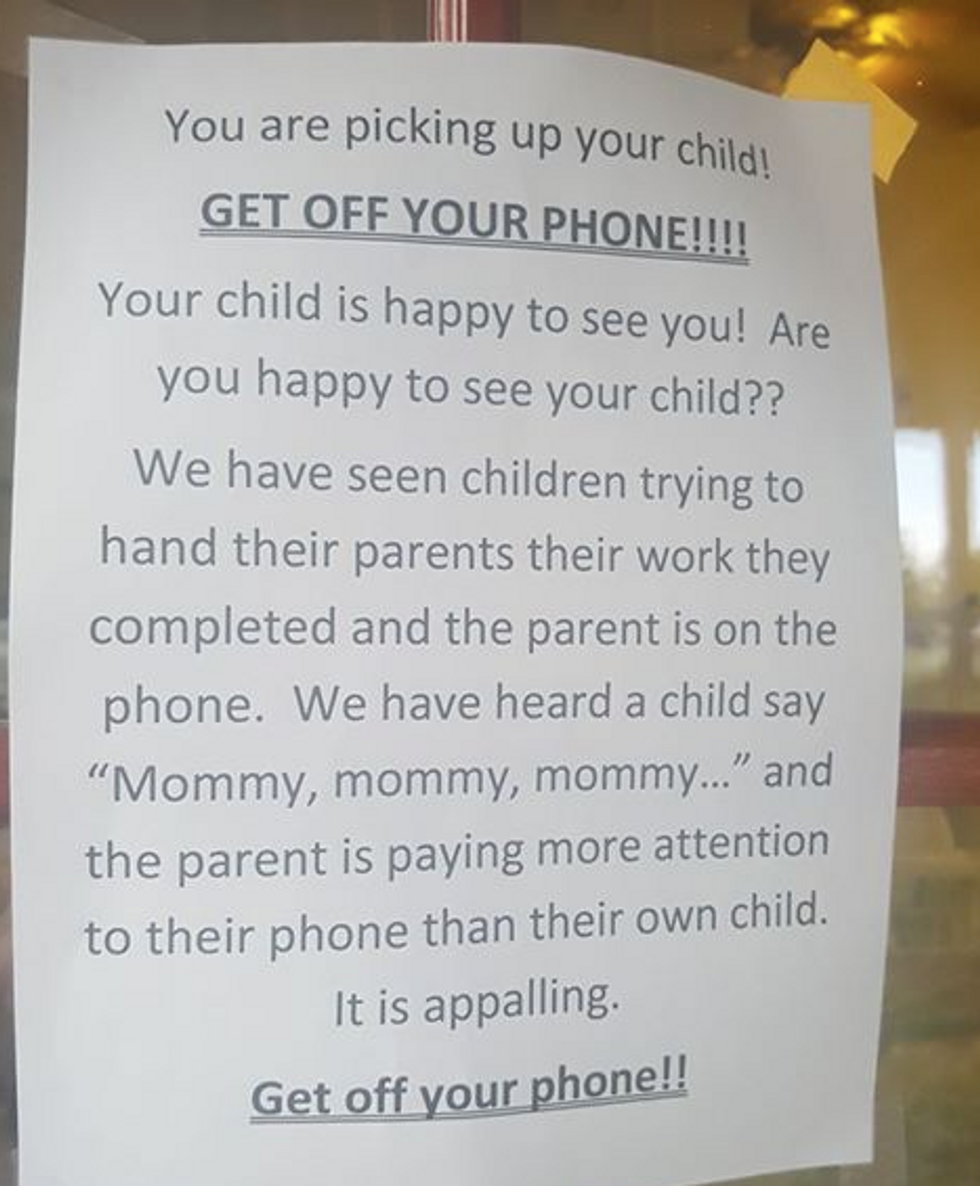 via: Facebook
There are more than 2,400 comments, with people both agreeing with the message and those who think it's a bit out of line.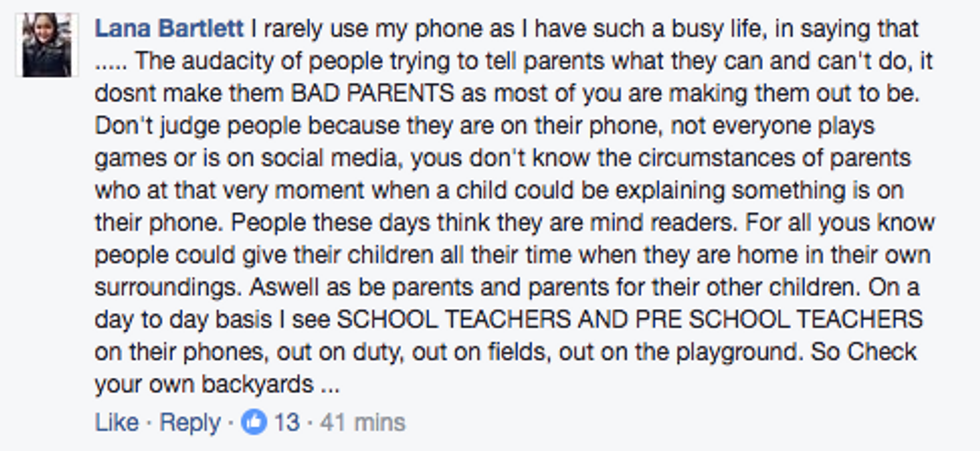 The message is probably a good reminder, but calling it "appalling" makes it seem like a bit of an attack. Where do you stand on this?