Daycare is a very important thing for many parents.
A lot of parents still have to work while bringing up their children and daycare certainly gives that opportunity to get things done.
But one mom recently picked up her son from daycare to find she had been mom-shamed in the most bizarre way.
Keep scrolling to find out more...
Where would we be without daycare?
Daycare allows us parents that
little bit
of freedom for a few hours a day to do whatever we please.
Life as a parent is pretty chaotic...
And as all of us can relate, it proves quite difficult to get "normal" things done when looking after a baby or a small child.
Many parents want to continue their careers.
But of course, caring for a new-born baby whilst juggling a career isn't exactly ideal.
And like a lot of us can agree...
via: Getty Images
Some parents simply just
need a break.
And especially for single parents...
via: Getty Images
A few hours to themselves can make the world of difference.
This is Heather Chisum...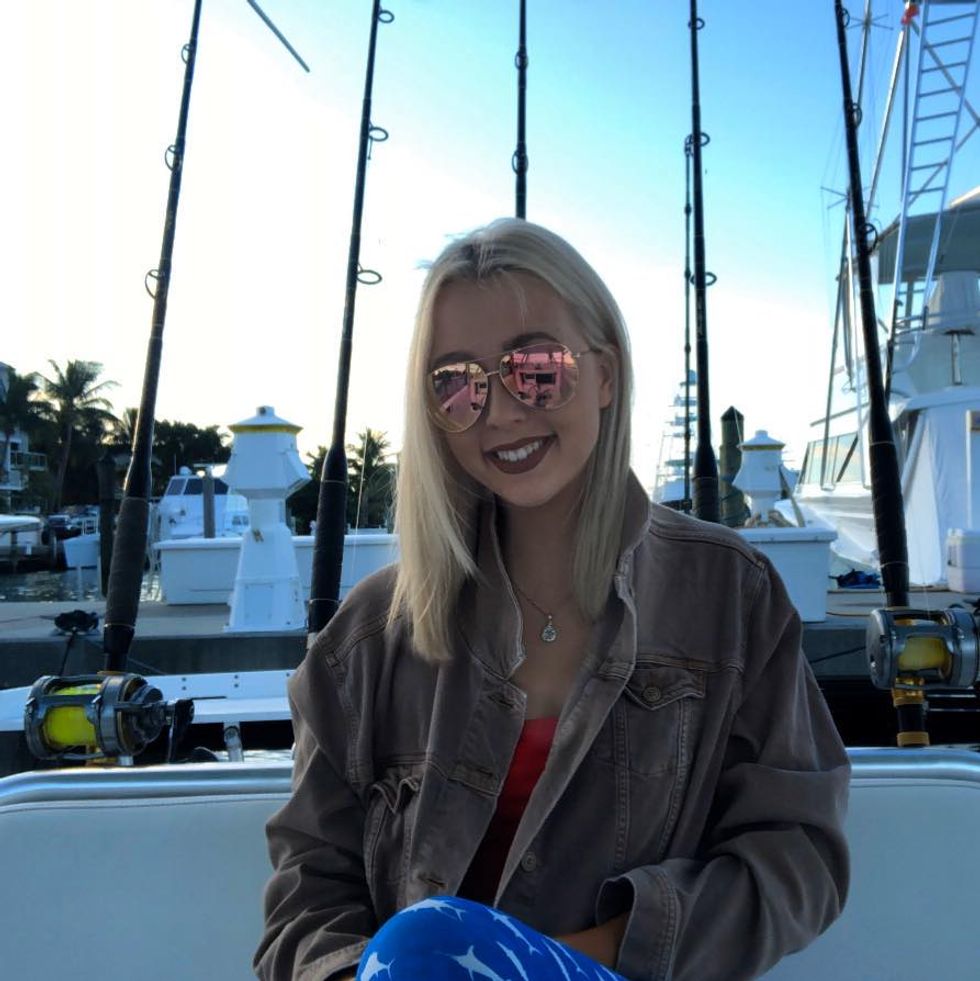 via: Facebook
And she is a single mom from Florida to her 2 young children - Fin and Milo.
As well as being a single mom...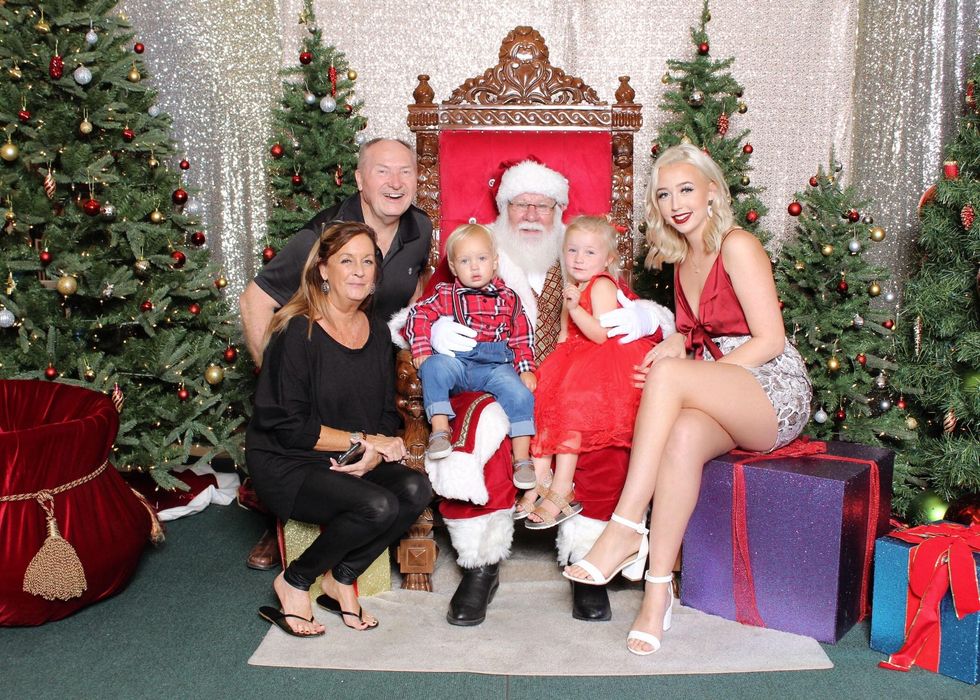 via: Facebook
Heather works in a full-time job and she relies strongly on daycare 5 days a week to take care of her children while she works.
Earlier this week, Heather picked up Fin and Milo from daycare...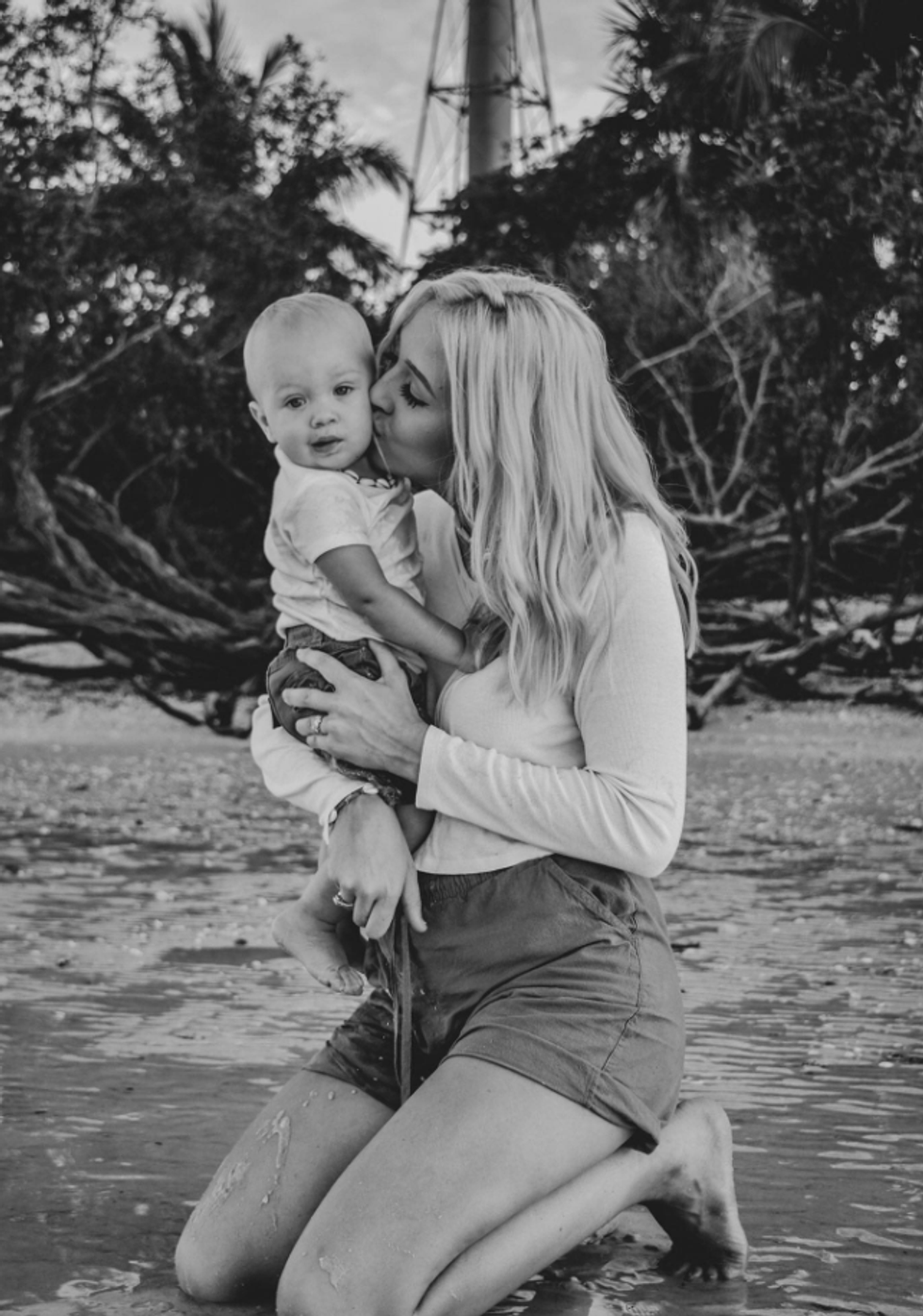 via: Facebook
On
Facebook
, she explained how the daycare leaves daily reports in Milo's lunchbox to update her on his mood for the day and how he has behaved... and they also let Heather know if he needs more diapers for his next visit.
When Heather arrived at home with the kids...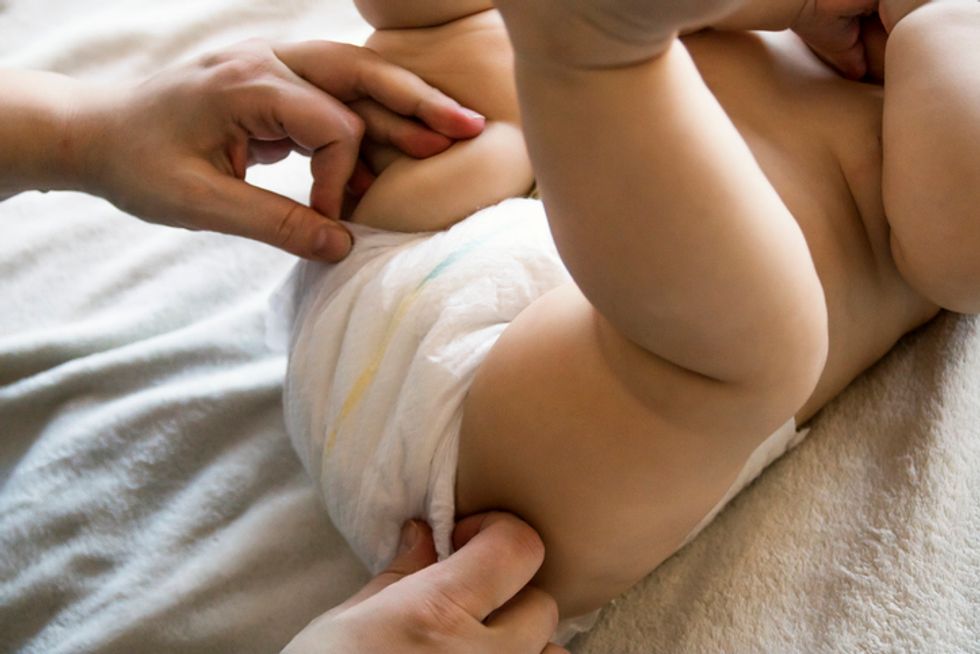 via: Getty Images
She decided to change Milo's diaper and as she began to undress him, she was
utterly shocked
at what she saw.
Milo's torso was covered in ink...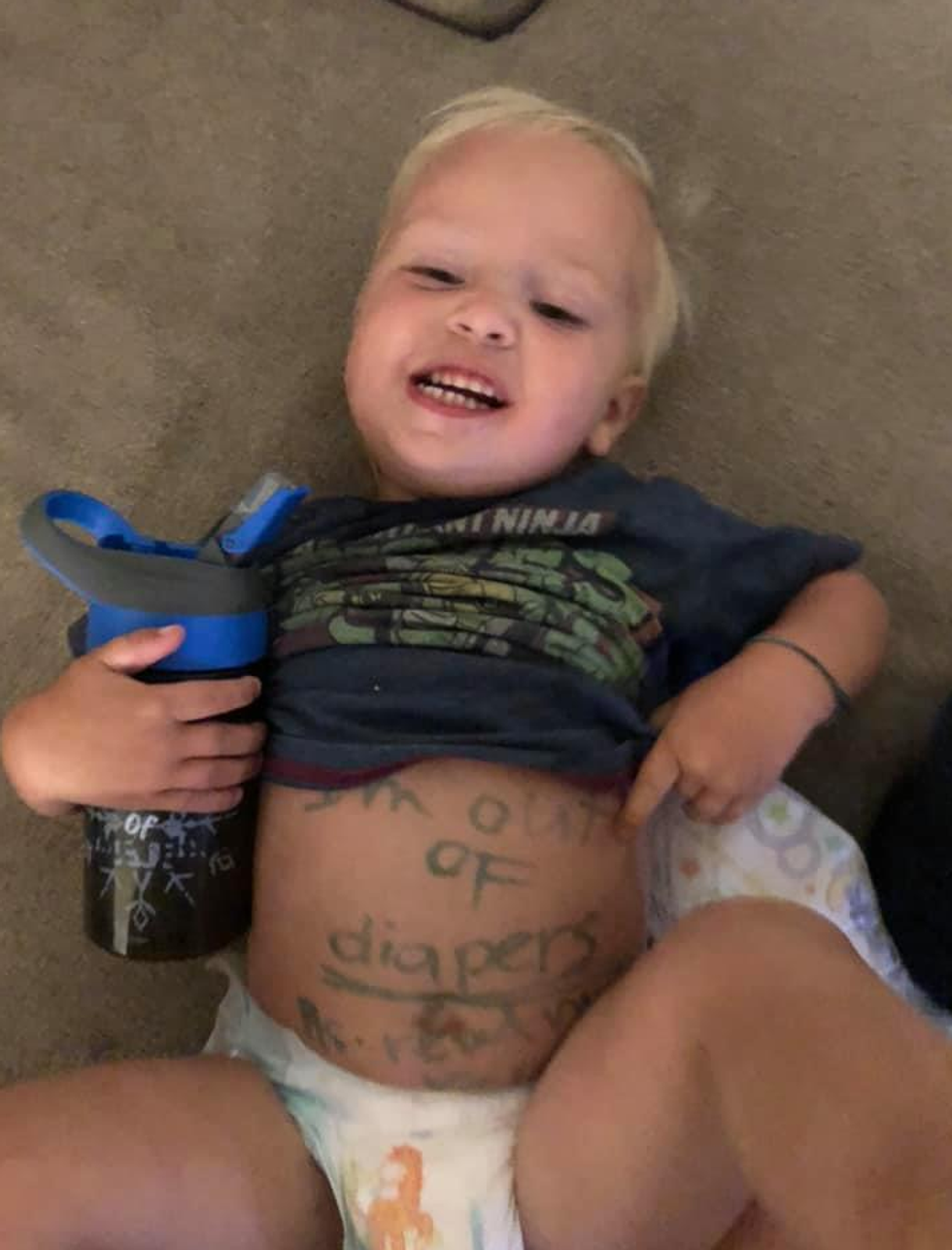 via: Facebook
The daycare workers had
written on him
using a felt-tip marker. Writing on Facebook, Heather said, "I'm a single mom with a full-time job and two very young children. SUE ME FOR NOT READING THE REPORT EVERY SINGLE DAY." "I guess yesterday they wrote on his report that he needs diapers, and I failed to see that. Now keep in mind, I see several teachers at drop off and several at pick up, if I failed to see that he needs diapers a simple, "Hey Heather, your son needs diapers maybe you missed the report" would have done the trick. From any of the many teachers there I see daily."
Heather was understandably furious.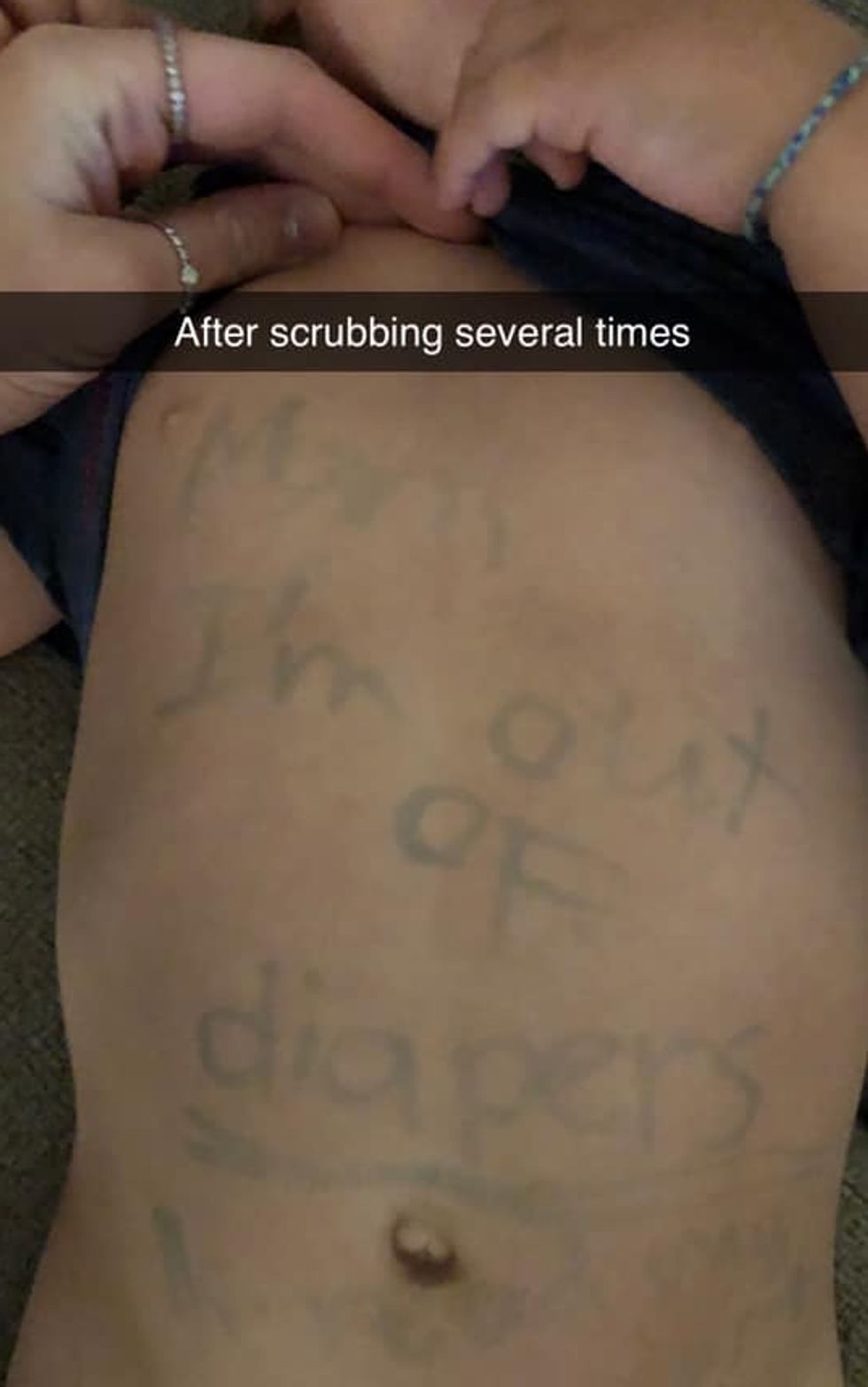 via: Facebook
"But instead, I change his diaper this afternoon AND SEE THIS WRITTEN ON MY SON WITH MARKER. You can't even see all of it in the pic.. it says," Mom I'm out of diapers pls read my report". I've scrubbed it with several baby wipes and it's not coming off. I had plans to take them to the beach to play, and now I can't because my son has writing all over him," she went on to say.
Heather can't decide whether she's over-reacting or not...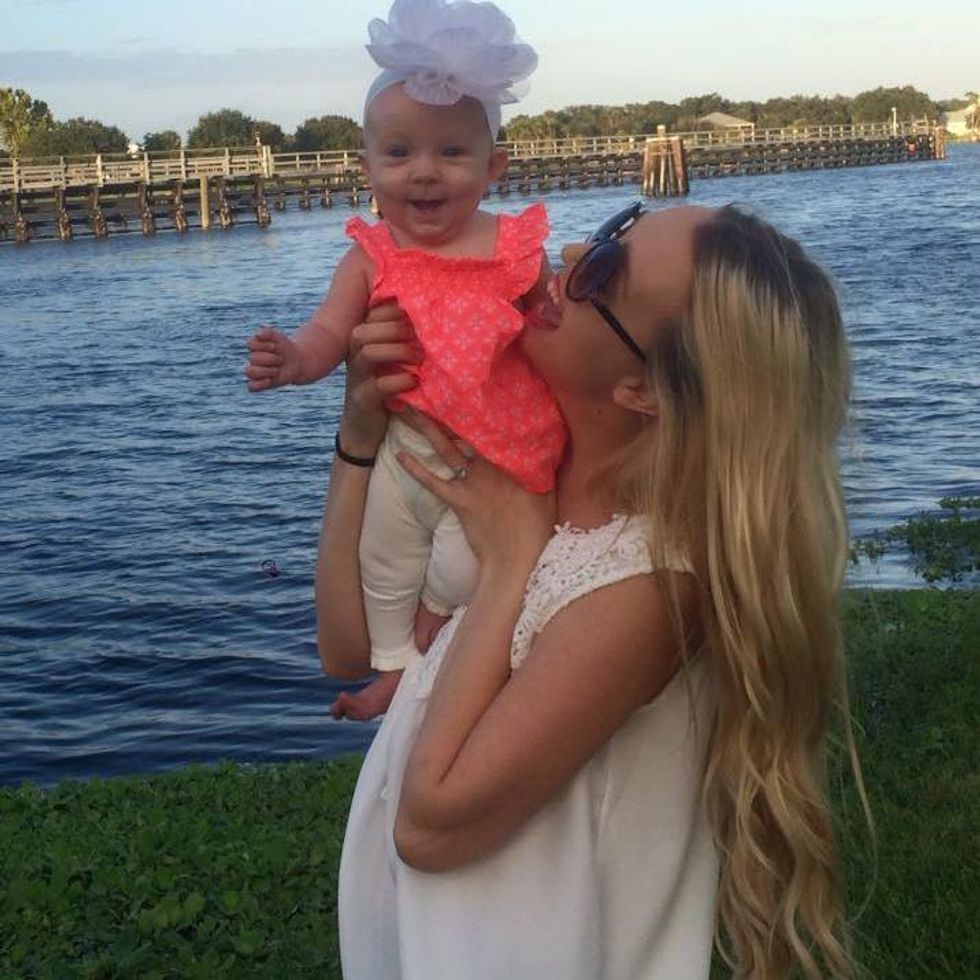 via: Facebook
"In the very worst-case scenario, I can't see anything other than 'need diapers' needing to be written. Why a big long message needed to be written across my son's stomach is beyond me," she wrote angrily. "OR WRITE IT ON HIS DIAPER... OR YA KNOW, JUST TELL ME?!? The best part???? THIS ISNT THE FIRST TIME. They've done this several months ago too. Help. Am I over exaggerating? Give it to me straight people."
But as she pointed out...
The daycare simply could have written the message on a piece of paper... as they do with every other report.
Other parents were equally as furious...
"
This makes me sick to my stomach! What type of person would ever think this is okay?!" one mom wrote online.
But thankfully, the daycare noticed the anger...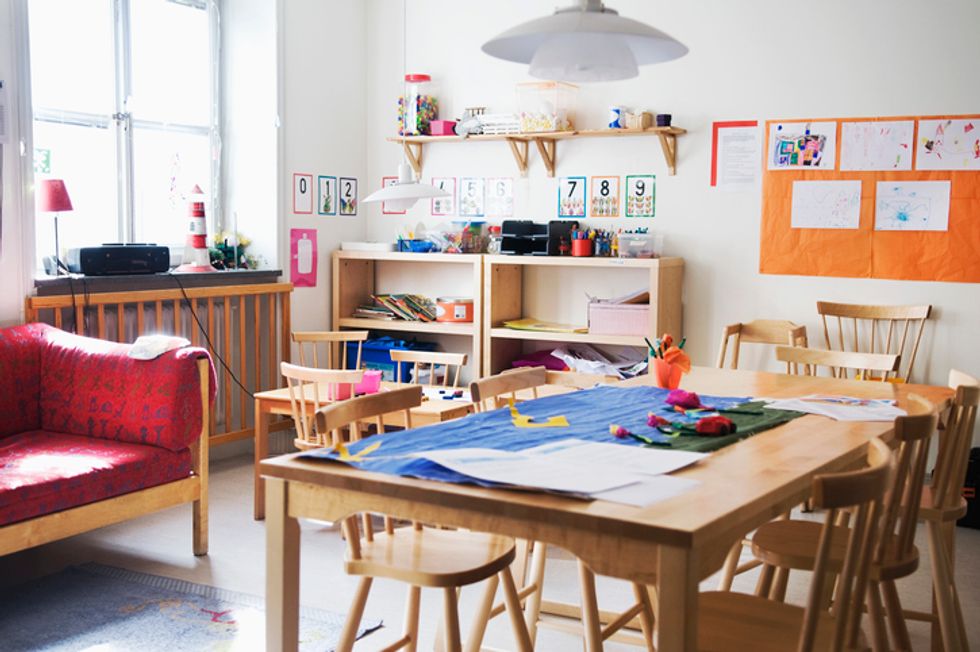 via: Getty Images
The daycare worker responsible for writing the note on Milo's stomach has now been fired. Children's Education Center of the Islands told
NBC 2 News
that the daycare provider has been "placed on permanent leave," and the school also said it will be soon releasing a statement about the incident. Keep scrolling to find out about the daycare worker who was secretly breastfeeding a baby for months...