The infamous Death Valley National Park reached an all-time high temperature over the weekend, and experts are saying it could be the Earth's hottest ever temperature recorded...
Death Valley is the land of extremes.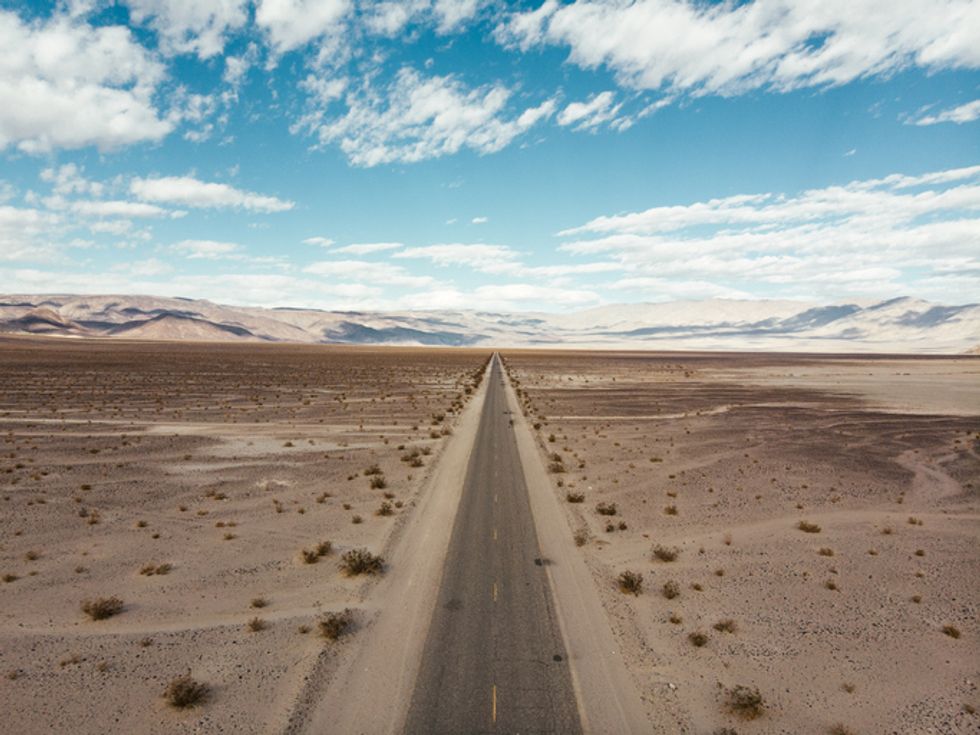 As the hottest, driest, and lowest national park in North America, Death Valley has achieved its namesake for a reason.
The national park has become reknown for its harsh weather conditions...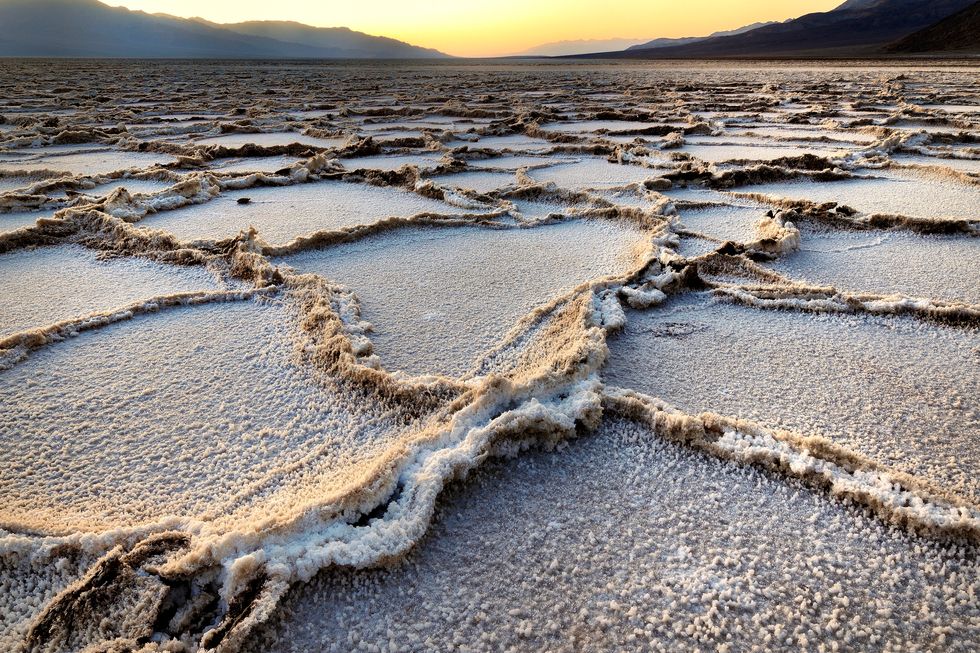 From scorching desert planes to frozen-over mountain tops, visitors are treated to a striking contrast of landscapes.
It is a truly remarkable place...
And, regardless of the challenging weather conditions, it has become a popular tourist spot over the years.
However, despite its popularity and Instagramable landscapes...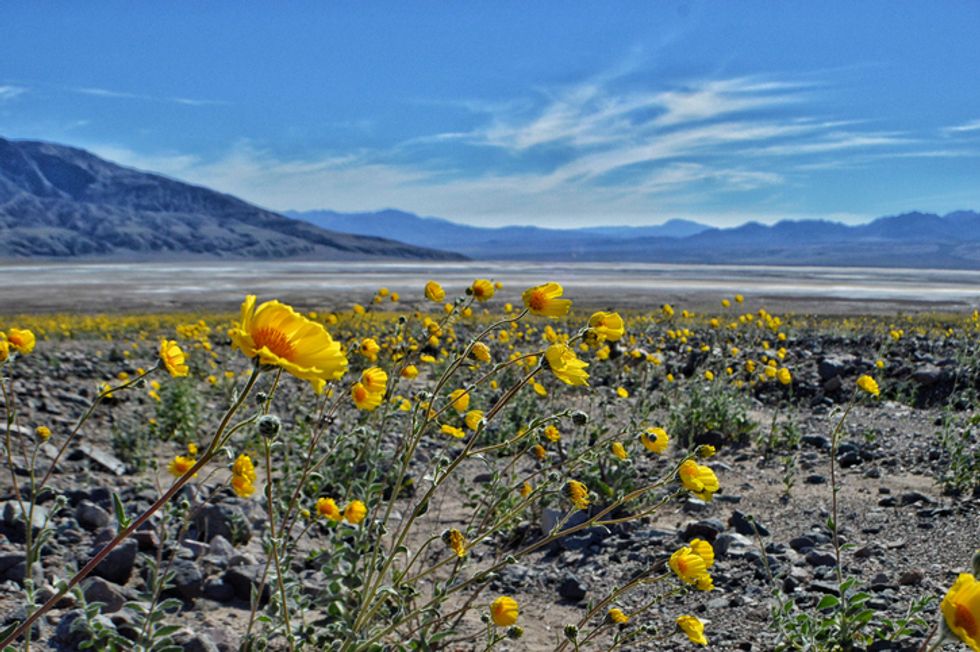 It is important to remember that, as a result of its harsh conditions, Death Valley is
notoriously
dangerous.
The national park actually got its namesake from a group of explorers who got lost in the desert in the late 1800s.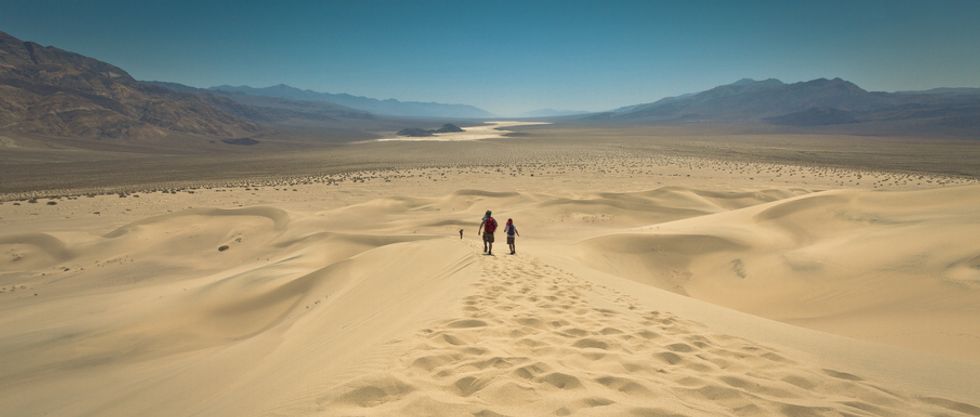 Reportedly, only one from the group died from the scorching heat, although all were sure that they would meet the same fate.
As the men managed to escape, one had allegedly proclaimed, "goodbye, Death Valley"...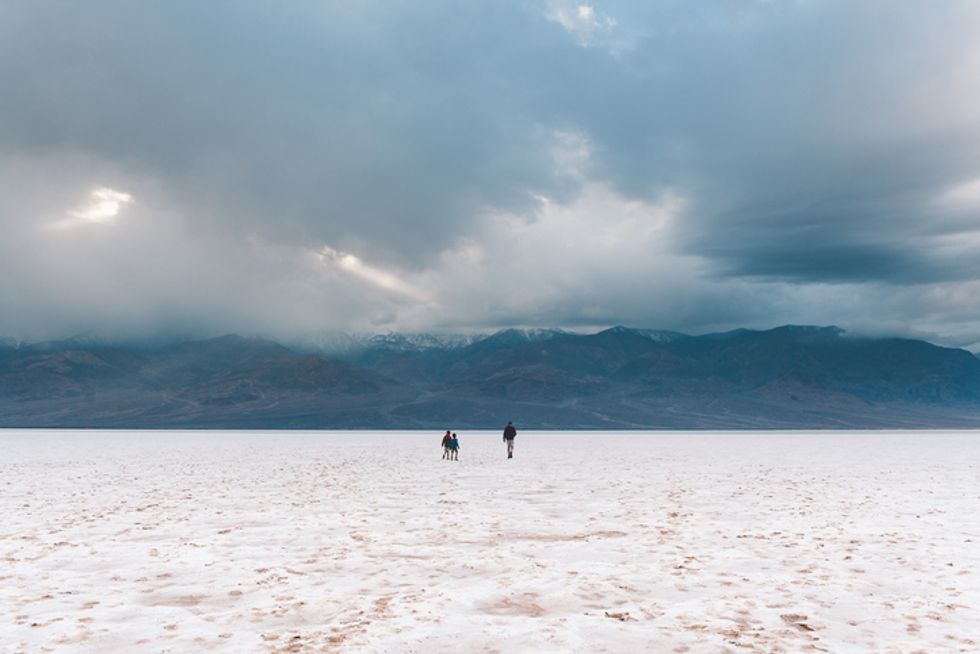 Thus the nickname was formed.
And, fast forward a couple of hundred years...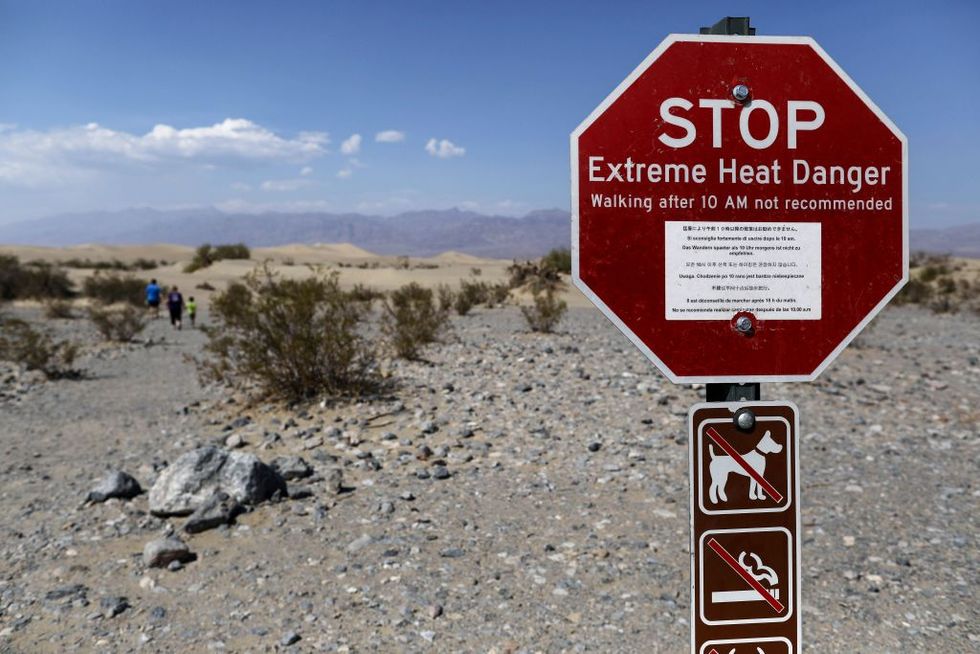 Death Valley remains as notorious as ever before, and it is still just as
stiflingly hot. 
On average, the national park only recieves around 2 inches of rainfall per year...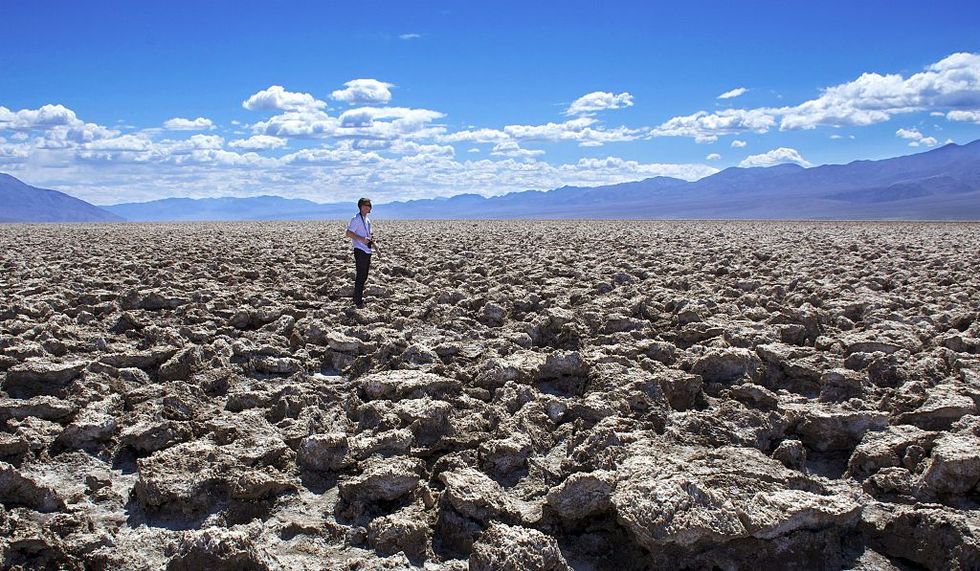 While most other global deserts
receive
at least ten inches annually.
And, due to the fact that it is situated 100 feet below sea level...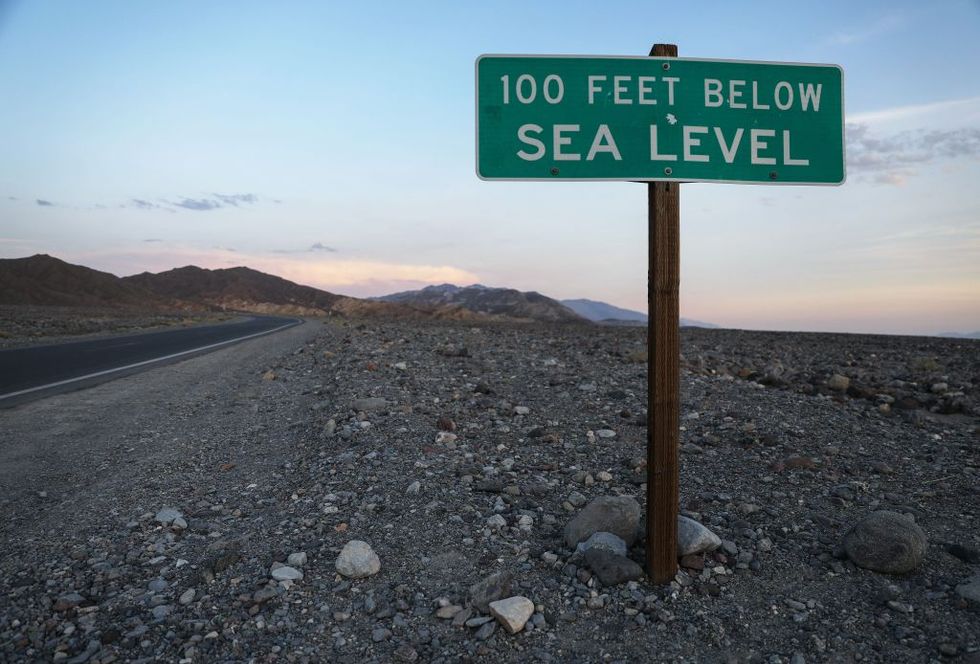 Hot air becomes easily trapped between the high mountain ranges.
So, as you can imagine, Death Valley gets hot...
But this week, it has surpassed a whole new record.
Now, many of us thought it wasn't possible for the national park to reach new levels of heat.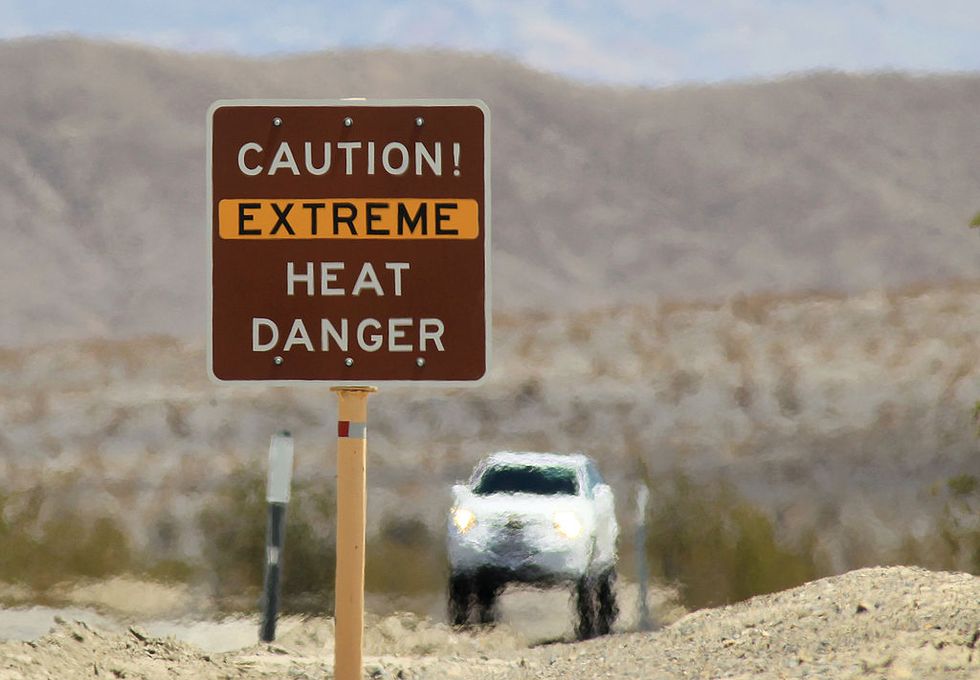 The hottest ever temperature recorded at Death Valley was in 1913 when it reportedly hit 134°F (56.6°C).
However, this temperature has been disputed by experts for decades now...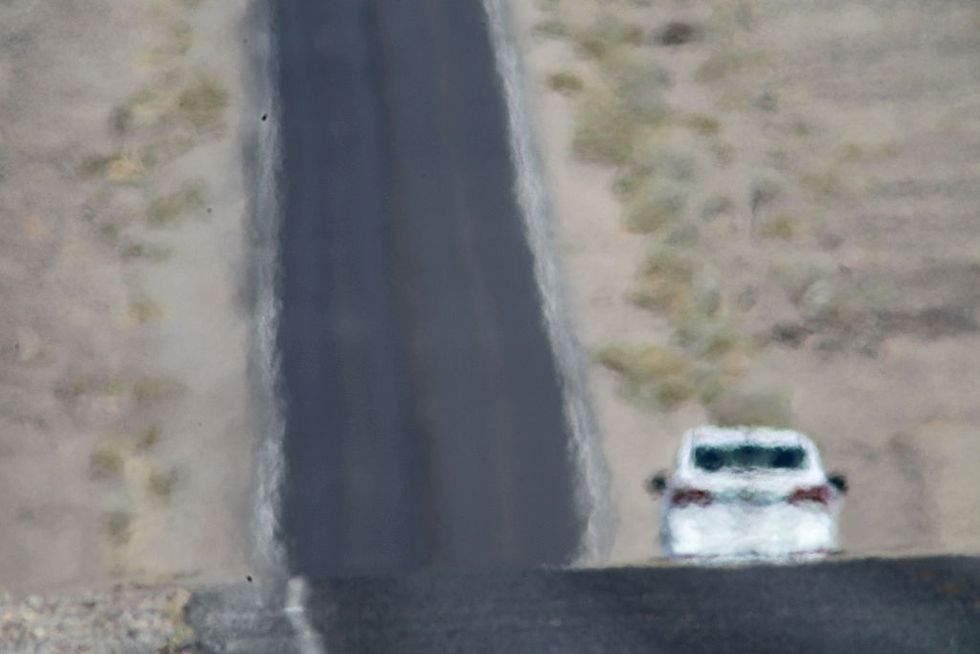 As many don't trust the reliability of the reading.
So, of course, excitement has been rife with the latest temperature recording...
Because it is allegedly the hottest temperature recorded not only in Death Valley, but in the entire world.
Meteorologist, Bob Henson, believes this could be the real deal.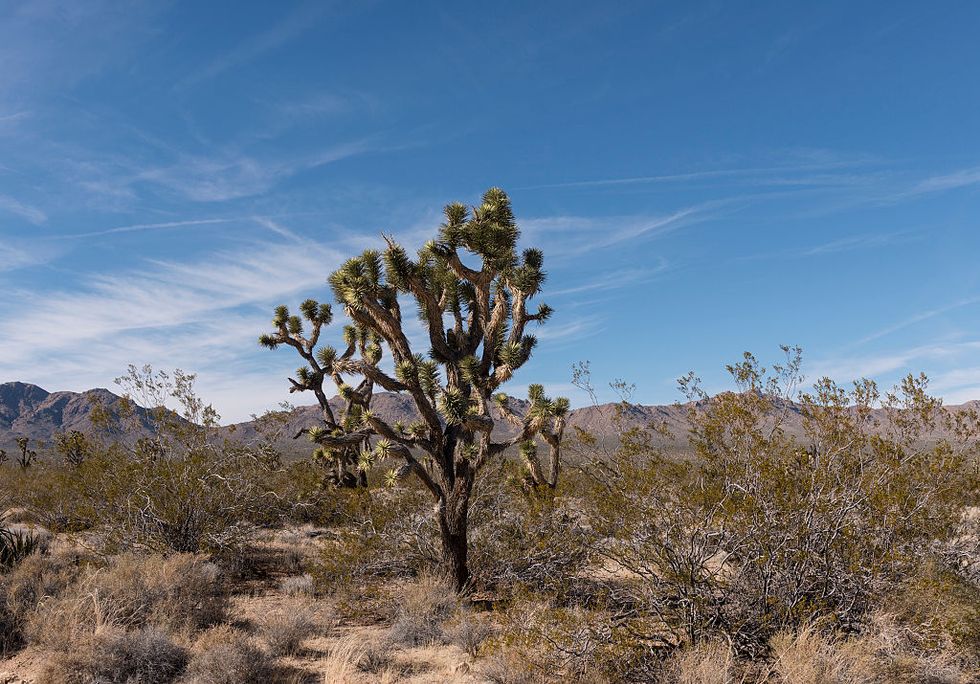 Speaking to the 
Amer
ican
Geophysical
Union
, he said: "It's quite possible the Death Valley high set a new global heat record. The extreme nature of the surrounding weather pattern makes such a reading plausible, so the case deserves a solid review."
He continued: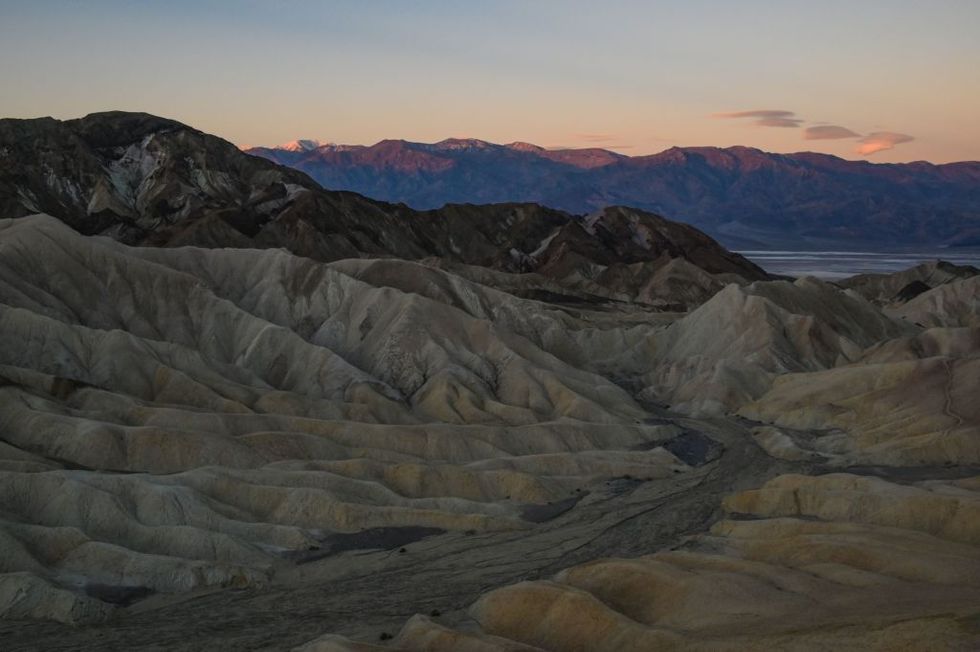 "There are nagging questions about the validity of even hotter reports from Death Valley in 1913 and Tunisia in 1931. What we can say with high confidence is that, if confirmed, this is the highest temperature observed on Earth in almost a century."
The National Weather Service confirmed the historic reading.
Per the climate data in xmACIS2, this is the first time since 1913 that Death Valley has reached 130F. In July 201… https://t.co/v5CZRNenkM

— NWS Weather Prediction Center (@NWS Weather Prediction Center)1597619897.0
What comes as part of a huge heatwave ravaging parts of the country, Death Valley hit a whopping 130°F (54.4°C).
But this photo is suggesting that the heat was even higher...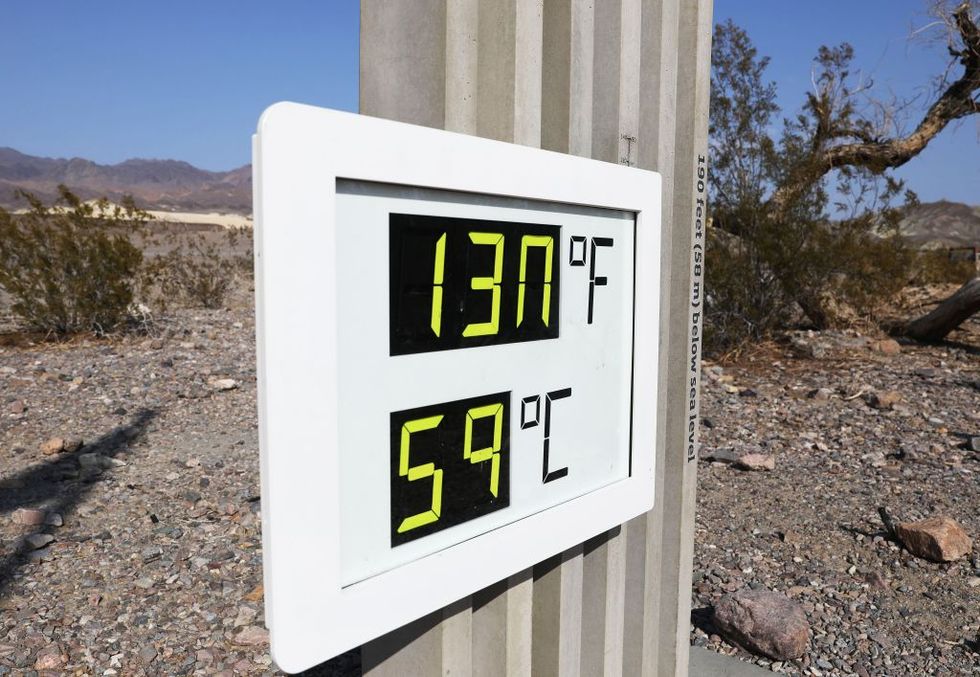 Though this
wasn't
the confirmed recording.
Brave tourists posed for photos next to the historic reading...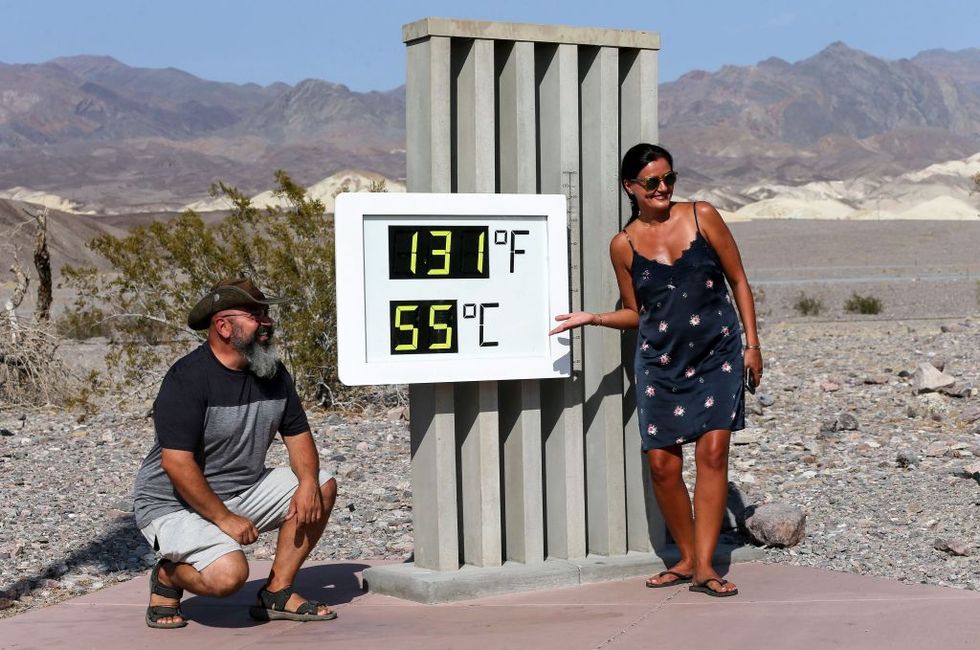 Their tans and sweaty appearances alone speak volumes about the type of heat we're dealing with.
Now, this reading came as a shock for most Americans...
Here in the states, the days are much shorter at this time of the year, and the sun's angle is lower making it less likely to see an all-time high temperature.
However, it looks like Death Valley could very well be the proud owner of a new world record.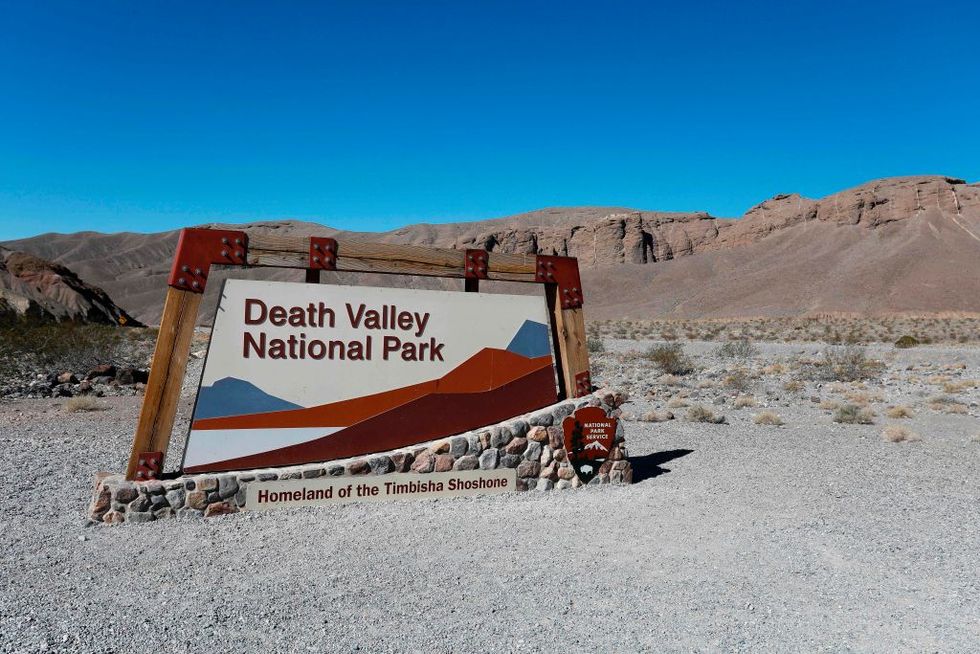 This year, we have seen a bizarre pattern in our earth's temperatures. Keep scrolling to read about the sudden and unexpected spike in warm weather in Antarctica, the coldest place on the planet...