At the Golden Globes tonight, nobody is holding back. From the sea of black dresses and suits supporting Time's Up, an organization created to bring awareness to sexual harassment, it's clear that the stars who are at the Globes tonight are there to send a message: it's time for women to be treated as equal to men, whether that means not being harassed, getting equal roles, or being paid the same.
And Debra Messing is here for it.
Like most of the stars at the Golden Globes tonight, Debra Messing showed up in black, ready to talk about the issue of the night: sexual harassment and gender inequality in the workplace.
Looking FIERCE! We see you, @DebraMessing. 😏 #GoldenGlobes #WillAndGrace https://t.co/ANMvHDcTIS

— Will & Grace (@Will & Grace)1515366485.0
She wore a sparkly black gown, and no, please don't ask her who she's wearing. She wanted to talk about why she's wearing what she's wearing.
While being interviewed by Guiliana Rancic of E! Debra made a comment about E! not paying their cohosts the same amount of money.
Here's @DebraMessing being the MESSINGEST (compliment!) calling out E! for the @IAmCattSadler equal pay disaster on… https://t.co/6w0SJVIipl

— Kate Aurthur (@Kate Aurthur)1515366818.0
She told Rancic:
I was so shocked to hear that E! doesn't believe in paying their female cohosts the same as their male cohosts
Yup, that's right. She called out E! to E! on the red carpet.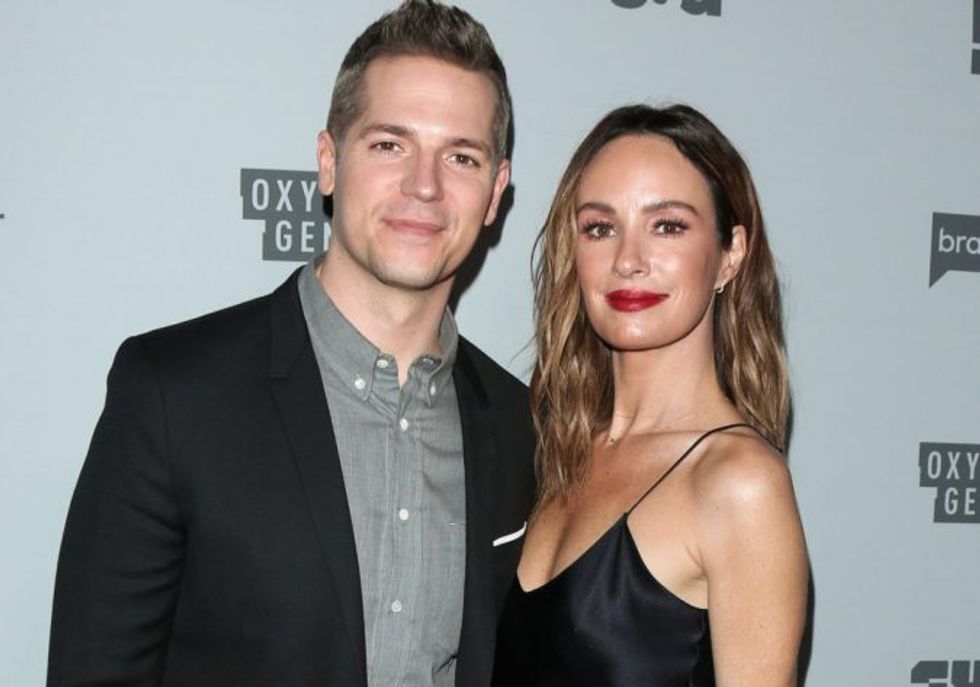 via: Getty Images
Messing was referring to Catt Sadler, a female cohost on E! news who quit earlier this year because her male cohost Jason Kennedy made twice her salary.
There's no doubt this Golden Globes in unlike any other we've seen before.
People were psyched at Messing standing up for gender inequality and not being afraid to challenge E! (Right to their face!)
Good job, Debra. (And Catt)
Debra Messing calling out E! for unequal pay on E! #goldenglobes https://t.co/6FCZig0hS2

— Lindsey (@Lindsey)1515367516.0
Even though Rancic moved on the interview without responding to Messing's comment, it looks like this will be the year celebs start having uncomfortable conversations on the red carpet whether reporters are ready for it or not.