And it's totally different to her usual look.

Lovato was the star of Sonny with a Chance, which debuted in 2009. And who can forget Camp Rock?

And is often praised for her candid and honest approach to the topic.

And it was later revealed that she also suffered from bipolar disorder, an eating disorder, and self-harm.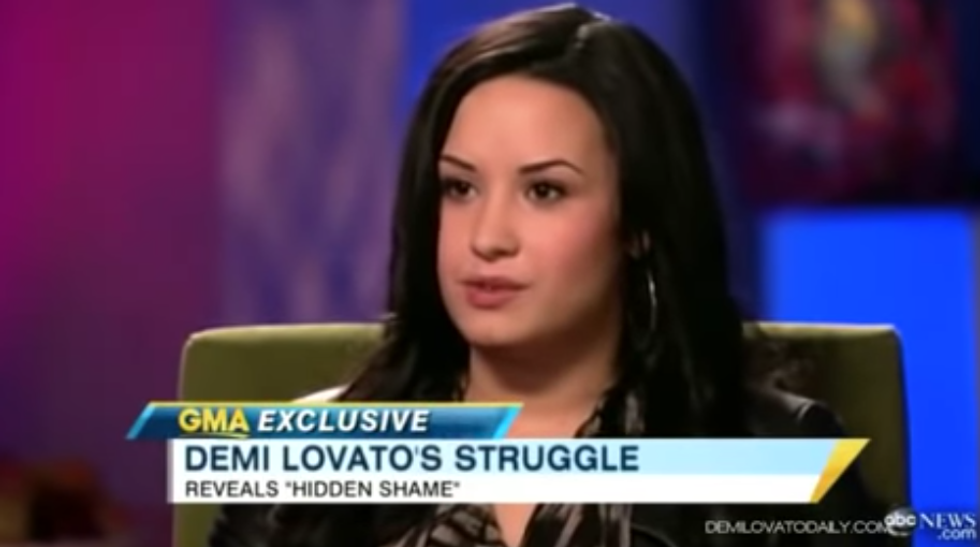 While being interviewed on GMA, the star was candid and honest about her mental health struggles. This interview marked the first time the singer opened up about what had been going on behind closed doors.

In 2017, Lovato released the YouTube documentary, Simply Complicated. The film followed her life and she spoke very candidly about her past drug addiction, battle with her weight, and taking control of her life.

"Food is still the biggest challenge in my life," she said in the film after she admitted to recently relapsing and purging. The star has also admitted that her "destructive behavior" stems from her eating disorder.

Anyone who has ever gone through this kind of darkness in their life can relate to the singer's own journey.

"I don't want to give it the power that it controls my every thought, but it's something that I'm constantly thinking about," she said.

"Body image, what I wish I could be eating, what I wish I could be eating next, what I wish I didn't eat, you know it's just constant."

In the documentary, Lovato says: "The food came first, when I was 8 years old and my little sister was born, a lot of the attention was taken off me and onto my little sister."

Lovato explained that food often acted as a sort of "medicine" for her. "I had started working at that time and was under a lot of stress so I would bake cookies for my family, and I would eat all of them and nobody would have any to eat. That was my first memory of food being that medicine for me."

"When I was in a relationship, I went three years without purging and when we broke up that's one of the first things I did," she says in the film.

"The less I have to think about food, the easier it is to go about having a normal life and I don't want to let anybody down so when I do have moments when I slip up, I feel very ashamed. What started the relapse was missing Wilmer. And when I feel lonely my heart feels hungry and I end up binging."

It takes true bravery to be honest with the world, and Lovato continues to do so through her personal posts on social media.

On July 24, 2018, the singer was rushed to the hospital for a suspected overdose. TMZ reported that she was found unconscious and was revived with Narcan, a medication to reverse the effects of a narcotic overdose.

"The love you have all shown me will never be forgotten and I look forward to the day where I can say I came out on the other side," she wrote. "I will keep fighting."

But she has continued to keep fans in the loop via her Instagram.

Particularly her younger self.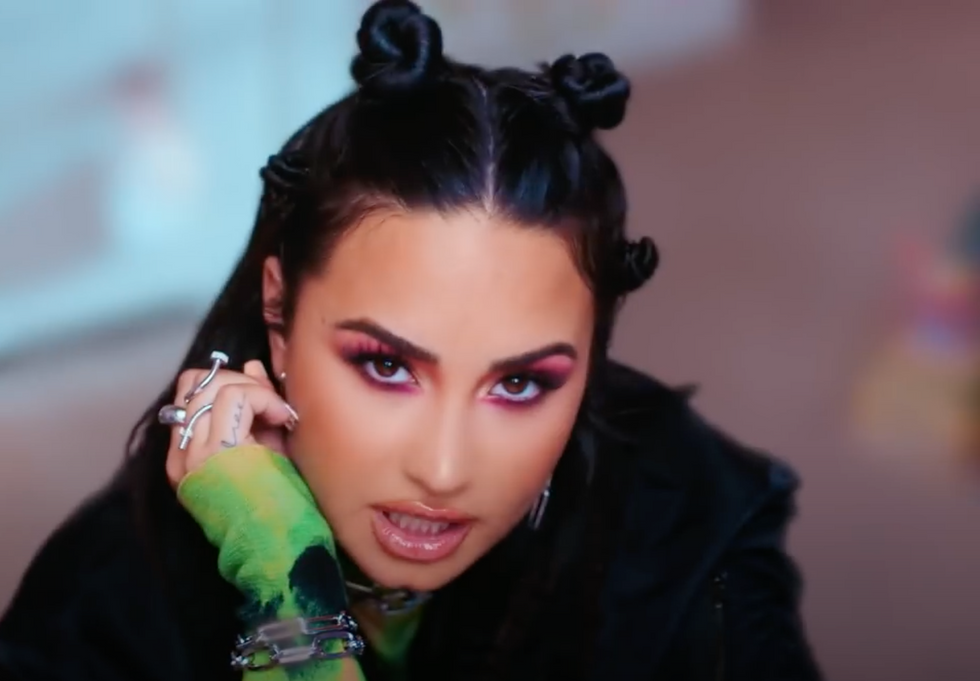 With her look.

And fans are loving it.

It's not like anything we've seen before!

For another celebrity with a brand new look, scroll on …