This week, Deontay Wilder suffered a humiliating defeat at the hands of Tyson Fury. But now he's come up with a rather rubbish excuse as to why...
Deontay Wilder is a boxing powerhouse.
Born in Alabama in 1985, he's known as one of the most formidable opponents in the sport.
He held the WBC heavyweight title from 2015 to 2020.
This made him the first American heavyweight champion in nine years, breaking the longest streak in history.
He's currently ranked as the best heavyweight by the Transnational Boxing Rankings Board.
And it's safe to say the Bronze Bomber is well known for his punching power.
His knockout to win ratio stands at 98%.
To name just a few of his massive achievements.
He's knocked out every opponent he's ever faced.
Except for one, that is. Tyson Fury himself.
Born in 1988 in Manchester, England, Tyson Fury is another boxing heavyweight.
He's a two-time heavyweight world champion.
He has held the WBC, The Ring magazine, and lineal titles.
Fury is currently ranked as the world's best active heavyweight boxer by ESPN.
From humble beginnings, he's made a real name for himself.
But his ongoing rivalry with Wilder has been the subject of much controversy over the years.
In 2018, Fury challenged Wilder's title.
This was following 2 years of inactivity by Fury due to mental health issues, recreational drug use, and weight gain.
The fight was controversially scored as a draw.
But many viewers though Fury had actually won. Following this match, Fury earned Comeback of the Year from The Ring.
On November 27th, a rematch was announced.
Fury was looking good in the lead-up to the fight, being bigger and stronger than ever.
The fight made for excellent viewing.
But by the final round, Fury was declared the winner.
Fury became the third heavyweight to hold The Ring title twice over.
The Ring magazine titles.
Many saw the fight as a humiliating defeat for Wilder.
But it seems Wilder isn't going to take this lying down.
Wilder claimed his defeat was due to his costume tiring him out.
Deontay Wilder's entrance🔥🔥https://t.co/rQIj2JDhjJ

— Complex Sports (@Complex Sports)1582434841.0
"He didn't hurt me at all, but the simple fact is, Kevin, that my uniform was way too heavy for me."
"I didn't have no legs from the beginning of the fight."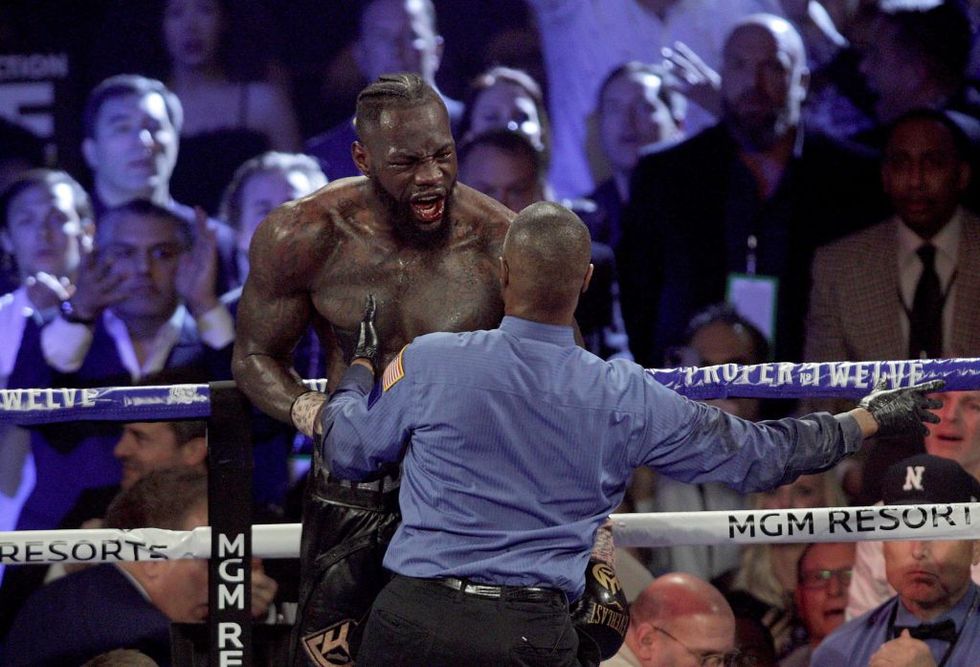 via: Getty Images
"In the third round, my legs were just shot all the way through. But I'm a warrior and people know that I'm a warrior."
"It could easily be told that I didn't have legs or anything."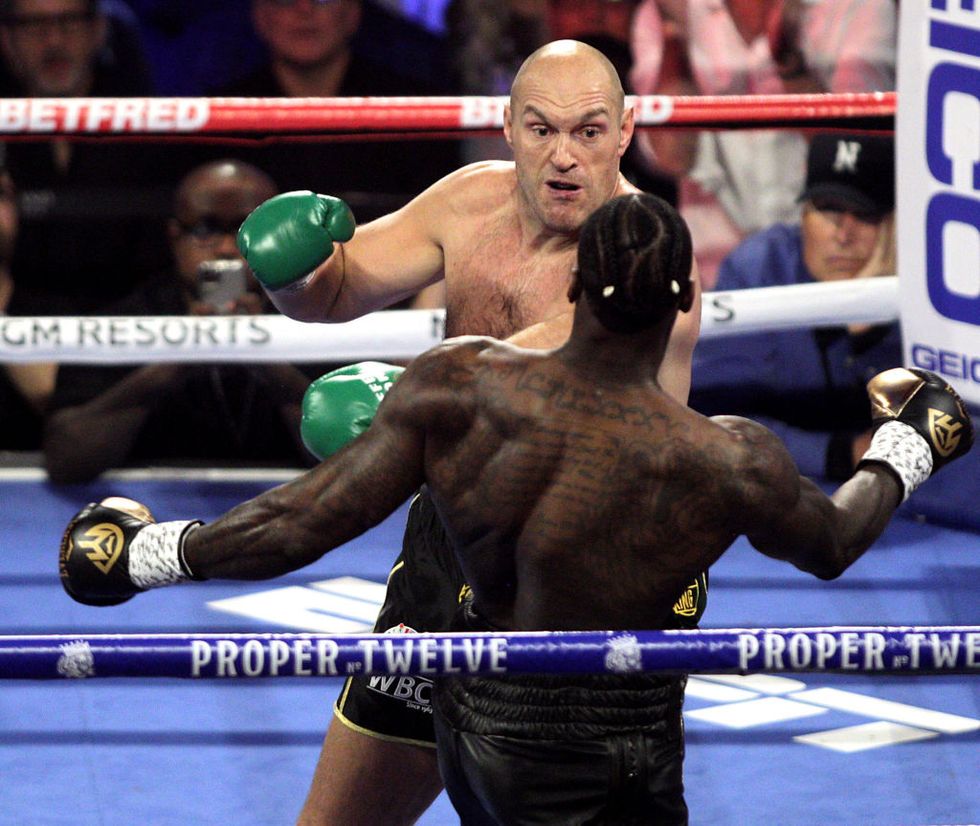 via: Getty Images
"A lot of people were telling me, 'It looked like something was wrong with you.' Something was, but when you're in the ring, you have to bluff a lot of things."
"I tried my best to do so. I knew I didn't have the legs because of my uniform."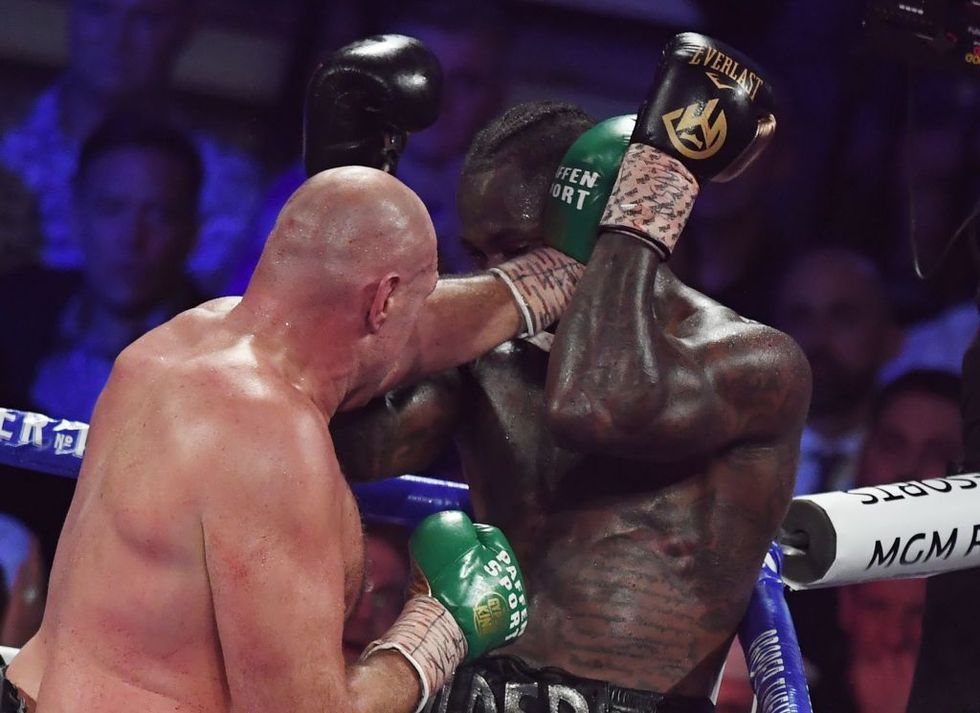 via: Getty Images
Could this be true?
Wilder also claims he has plans to exercise a clause to get him a rematch with Fury.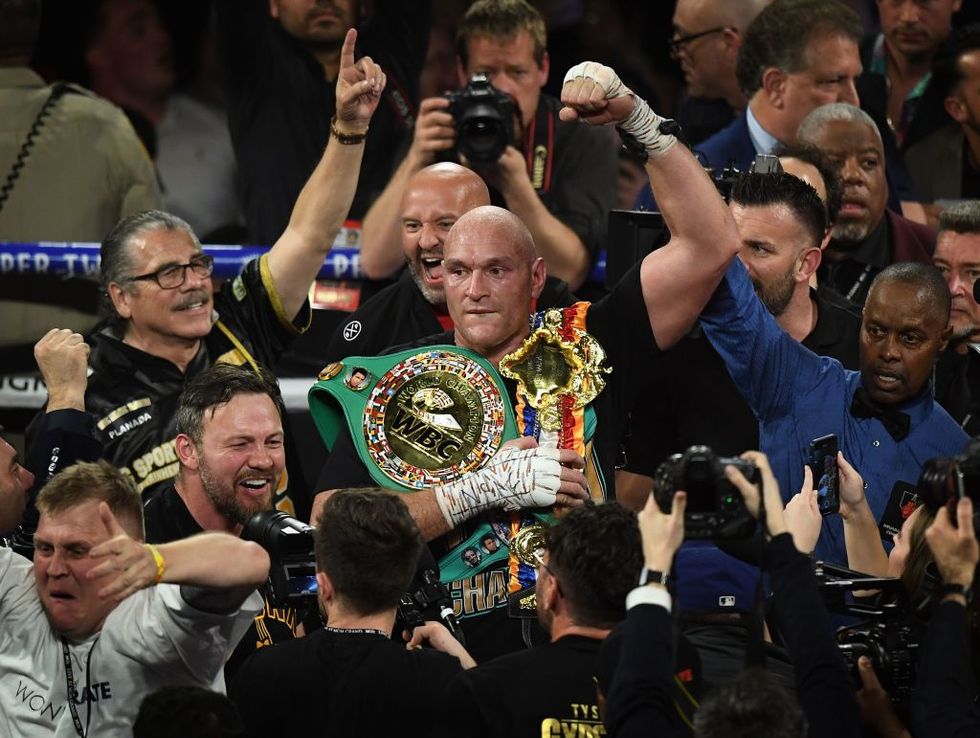 via: Getty Images
So it seems as though this rivalry isn't set to be over anytime soon... Fancy more boxing rivalries? Scroll on for the latest on Logan Paul vs KSI...