Father and son duo have been promoted together after enlisting with the same battalion, and now heartwarming pictures show they've been able to pin each other their new U.S. Army ranks...
Serving in the army is a truly selfless profession.
Despite this, it can leave loved ones on edge, unable to keep tabs on whether you're safe when out on the field.
Not many soldiers get the chance to serve with other family members.
But it makes things all that more meaningful when rising up the ranks with family by your side.
A father and son who both serve in the U.S. Army have gone up the ranks together...
Since enlisting with the same battalion.
They have been deployed together, promoted together, and now have the honor of pinning each other their new ranks.
In a ceremony that was broadcast online to their closest friends and family.
Chief Warrant Officer 5 David D. Corbi and his son, Sgt. David A. Corbi, are both deployed with the Army's 1st Battalion...

via: Facebook
137th Aviation Regiment, 28th Expeditionary Combat Aviation Brigade (ECAB).
In August, they made their promotions official.

via: Facebook
At the 28th ECAB's mobilization station in Fort Hood, Texas.
Fellow soldiers came to congratulate the duo.

via: Facebook
The U.S. Army shared a photo of the pair on Facebook.
CW5 Corbi praised his son on his achievement...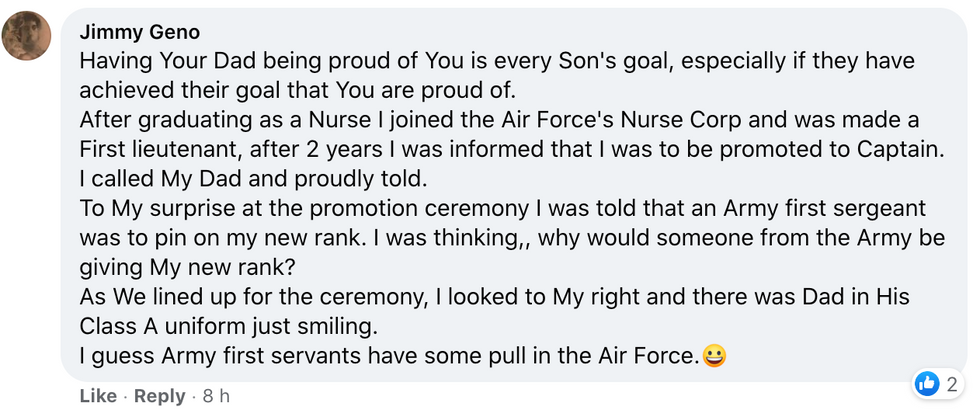 via: Facebook
"He's a motivated soldier, he works hard, he's definitely earned the rank," said Corbi, "and I'm just super proud to be there and pin it on him."
He added...

via: Facebook
"It was a big deal to be the person to pin his son an NCO," according to the U.S. Army.
And obviously younger Corbi reciprocated his father's message...
"It's neat to carry on the family tradition," the sergeant expressed. "I'm proud to see [my father] reach CW5 and proud to be here for my family and friends that can't be here to see this."
Their family watched the ceremony virtually...
It was broadcast live on social media, meaning their nearest and dearest got to watch.
Netizens congratulated them both via the U.S. Army's Facebook page.
"That's awesome!" wrote one user. "Good luck in your journey together and thank you for your service. God bless you both."
Another wrote...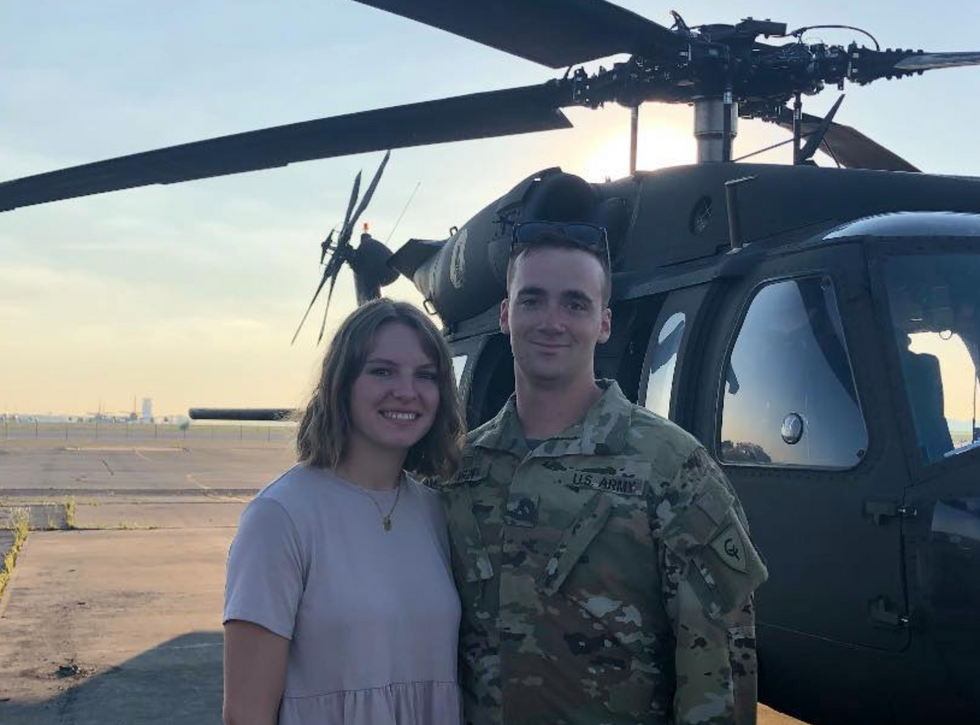 via: Facebook
"Congratulations, family dedication and tradition is one of the great cornerstones of our Armed Forces!"
The elder Corbi's ranking is seriously impressive.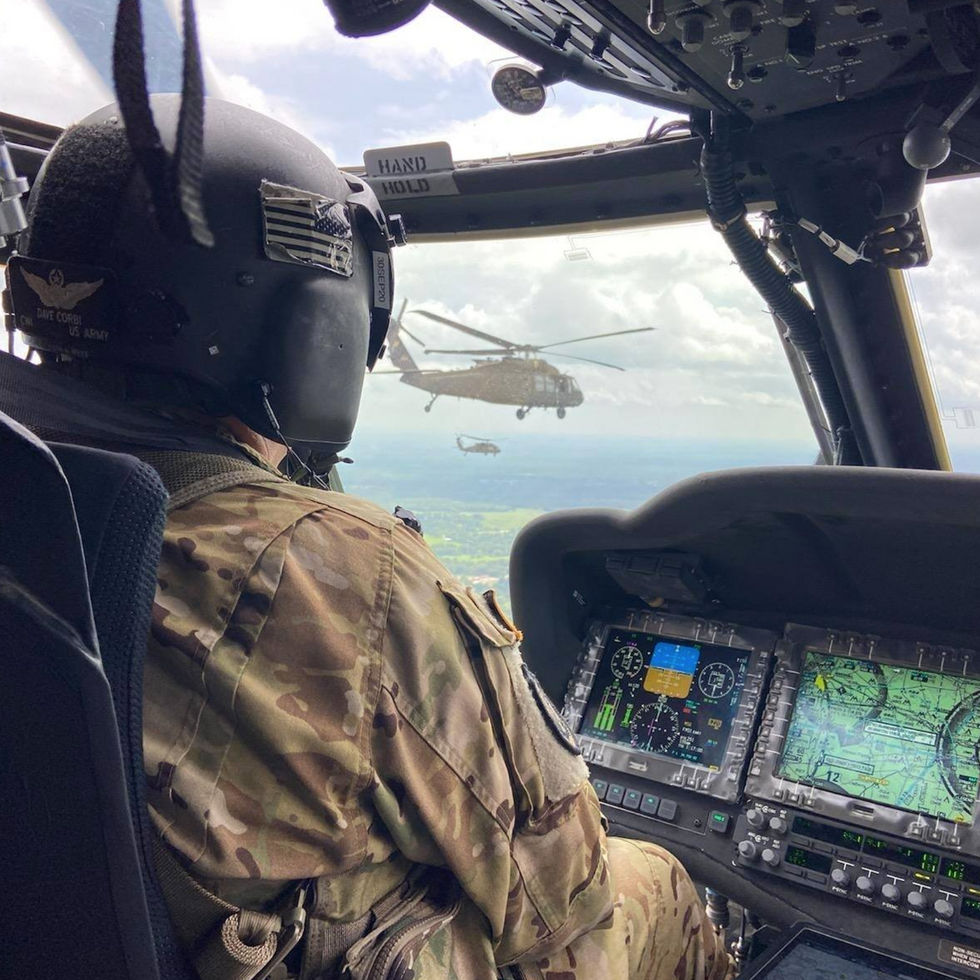 via: Facebook
CW5 is the highest Warrant Officer rank in the U.S. Army.
CW5s are masters in their field...
In both the technical and tactical aspects of military strategy.
Their jobs are to lead and represent their faction...
As well as helping with any tasks of lower ranks.
Military service runs in the Corbi's family.
It's not only Corbi men... his elder daughters have also enrolled in the U.S. Army.
CW5's wife feels comforted that both her husband and son have gone in together.
According to an interview with the family.
She feels as though the army brigade is strengthened by it.
Making their deployment that much easier to bear.
This family is truly incredible.
Keep scrolling to see how the Army has impacted those with past experience of serving... The answers aren't what you'd expect.