Data-driven Designer/Developer at 22 Words
22 Words is an established viral publisher, serving up funny, cute, heartwarming, and fascinating stories to over 40 million readers a month across its network.
Our goal is to fight boredom and spread happiness. We do this every day for our audience, and we try to do it for our staff, too. Interested in joining the team?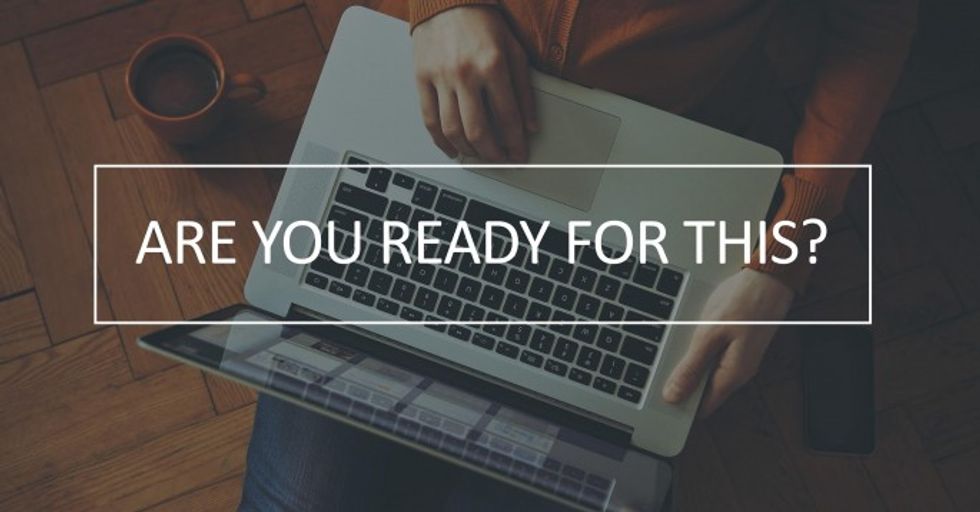 Right now, we're looking for a designer/developer who will have two main goals:
Brainstorm creative changes to our sites that improve traffic and performance, and then...
Make those ideas happen.
He or she must be able to continually imagine new strategies — everything from the obvious to the insane — and then design them, build them, test them, report on them, and finally make them live.
Skills & experience...
Web development. Proficient in JS, HTML, CSS, Wordpress, and PHP (optional but preferred).
A/B testing. You know how to set up and track A/B tests that measure whether users are doing what you are predicting they do.
Design. Proficient in the major design softwares. UX-driven.
Comfortable in Google Analytics. You know what questions to ask regarding the effectiveness of your tests and you know where to look to get the data.
Data-driven aesthetics. You have your design ideals, sure, but you'll shut them down as soon as you see the numbers pointing toward a different aesthetic. If the data shows that Papyrus is the font people click on more, we'll use it. This hurts, we know...but it works.
Familiarity with the viral web. You understand that even though this corner of the web is all about happy and heartwarming content, really it's a strategy and numbers game. And you want to win.
Self-motivated. You care enough to do something crazy. We don't want to ask for your ideas every day. We want to tell you to chill out because you have too many ideas on your own. And when you've been given the green light on an idea, you drive the project forward with little need for oversight.
Cunning. You push every boundary except ethical ones in your creative attempts to grow traffic and improve performance.
Self-learner. When you need to know something that you don't already, you figure it out.
Confident and personable. You can interact well with the team, pitch your ideas, and convince the rest of us to try your crazy ideas.
Idea-generation. "Brainstorm" is too mild of a word for the insane rush of creative thought spinning around in your mind.
This role's constant workflow...
Have a new idea for how traffic and site performance might improve.
Design and develop this innovation.
Create and track A/B tests to see if new idea is effective.
Analyze data and create report based on results.
Present results to team.
Decide with team whether to implement the new idea.
Implement the proven idea on site.
Manage meticulous QA.
Start over at step 1.
Benefits
We're a remote workplace, but we care a lot about the community and well-being of our team. You can read more about our benefits on our careers page.
To apply…
If you feel like you may be a good fit for this job, please email jobs[at]22words.com. Include any portfolios, websites, social media accounts, or resumes that may be helpful for us as we consider who to hire.
Thanks!