In 2014, Prince Harry launched the Invictus Games — an international, paralympic-style multi-sport event where wounded armed services personnel and veterans compete in sports like wheelchair basketball, sitting volleyball, and wheelchair rugby.
This year, the games were hosted by Toronto. Many American politicians have attended the games in the past, including George W. Bush, and both Barack and Michelle Obama. This year, there's a new president in the White House. While Donald Trump did not attend the games, first lady Melania Trump did. In fact, it was at this year's Invictus Games that Melania and Prince Harry first met.
Everything went pretty normally, but people are starting to wonder whether Prince Harry was trying to share a secret message in the photos that were taken that afternoon...
At this year's Invictus Games, Prince Harry met first lady Melania Trump for the first time.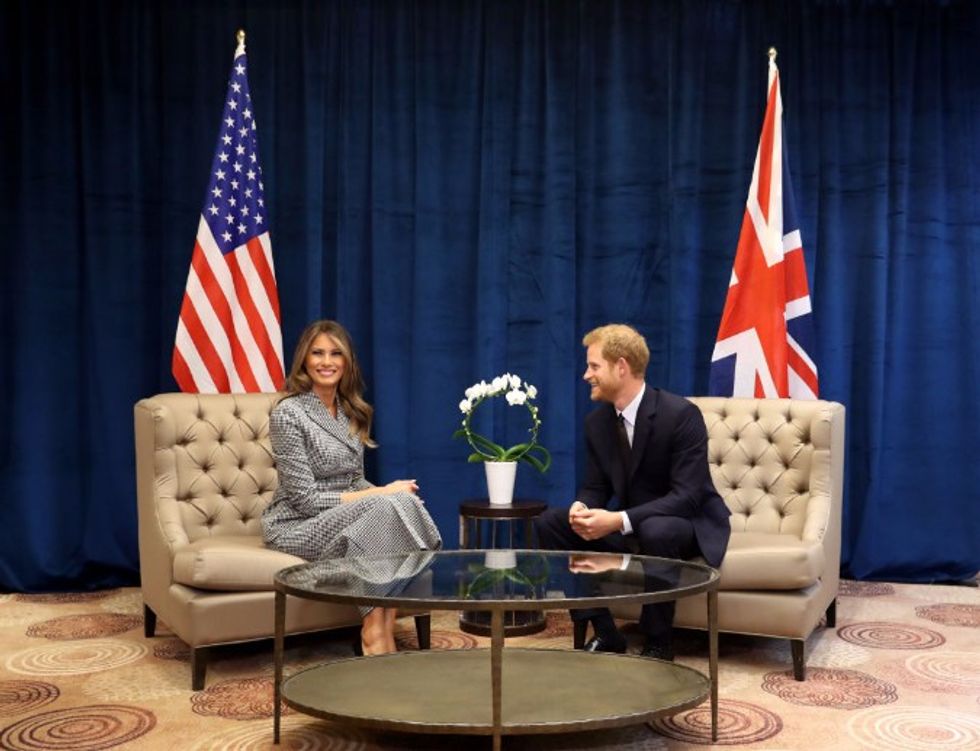 via: Getty
At first glance, their meeting seemed relatively normal. They shook hands, smiled for the cameras, and made small-talk in fancy upholstered chairs. But people noticed something interesting about the pictures the two took together...
While Melania held her hands at her sides, Prince Harry tucked a few fingers into his jacket.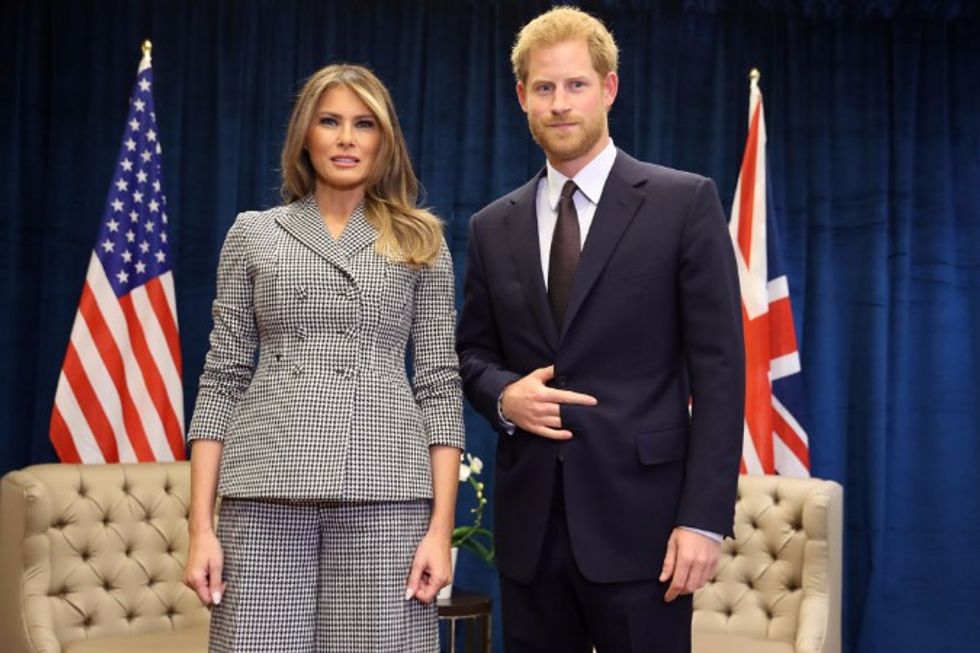 via: Getty
Specifically, his middle finger and ring finger, leaving his pointer finger and pinky out of the jacket. Maybe there was no intention behind this, but social media has been blowing up with theories of Prince Harry's hand gesture.
A lot of people are convinced that Prince Harry was actually flashing the devil's sign.
And we have to admit, it does look rather intentional...
Was Prince Harry trying to clandestinely communicate his disapproval of Melania? Or her husband, perhaps?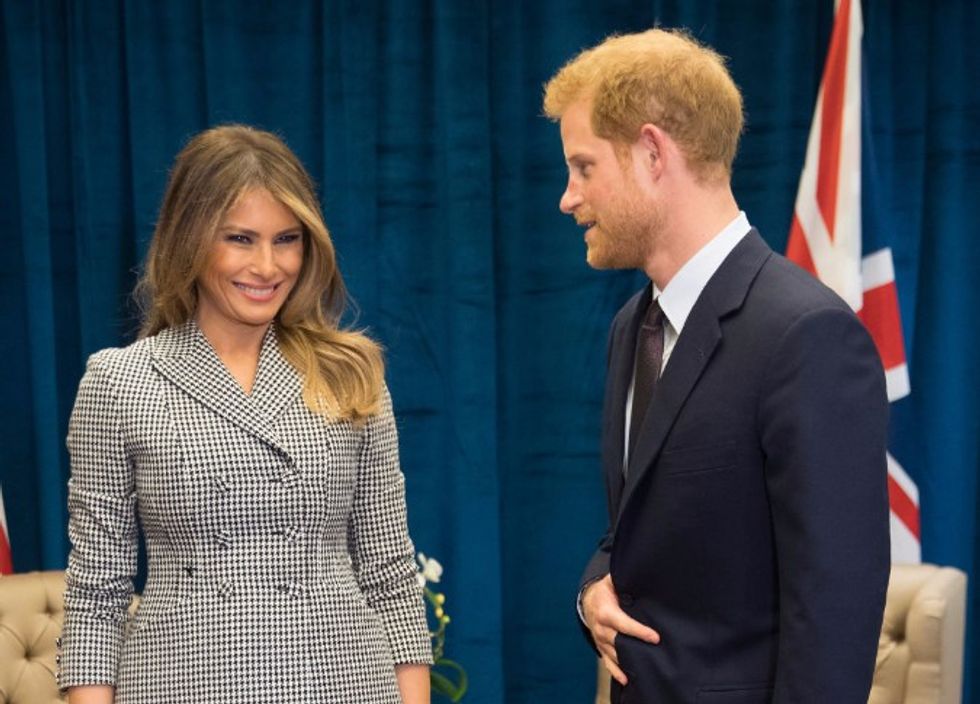 via: Getty
After all,
Donald Trump did once claim that he could have "nailed" Princess Diana
in a 1997 interview with Howard Stern. We imagine that's not the kind of thing that went over well with her son.
Maybe the Internet is looking for conspiracies where there are none. Or maybe Prince Harry was actually signing "I Love You."
Texas Longhorns
. Or
rock'n'roll
. There are several explanations for why Prince Harry was holding his hand like that. Let us know your theories on
our Facebook page
!