Unless you've been living under a rock for the past year or so, you'll have noticed the massive impact that Lizzo is having on the music industry. From her incredible lyrics and her infectious beats to her message of self-love, she's the breath of fresh air that we've all been waiting for. And to top it all off, Lizzo was even crowned as TIME's Entertainer of the Year in 2019.
But things aren't all sunshine and rainbows for the talented star. She has been on the receiving end of some horrible online abuse. And after a recent Instagram Live, people have accused Diddy of being one of them. He has now addressed the situation.
Read on to find out the shocking reason as to why he did what he did...
Diddy has recently been under fire for his decision to stop Lizzo from twerking.
It featured artists such as Jennifer Lopez, Demi Lovato, Drake and of course, Lizzo.
For all of you that don't know, Lizzo has a very loyal fan base.
And there are many reasons for this. Firstly, her third studio album, Cuz I Love You, is a total masterpiece. But it's not just the brilliant music that she makes that has garnered Lizzo such a legion of fans.
For one thing, she's totally unique.
Which other plus-size, dance-trained, hip-hop artist plays the flute in almost all of her songs? Lizzo is truly one of a kind.
But what's even more important than her talent?
It's gotta be Lizzo's incredible message. Her lyrics are all designed to inspire self-love and confidence - particularly in young women. In a world of problematic messages, she's a real force for good.
And the internet has responded.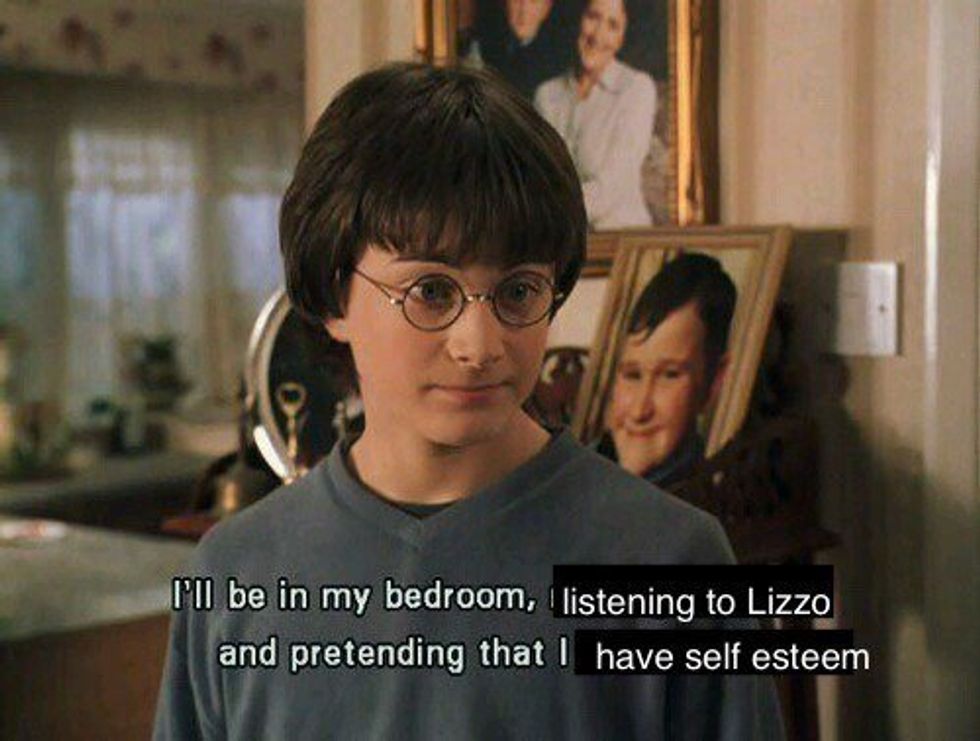 via: Tumblr
Social media is rife with jokes about how we are all now trying to love ourselves - if only to make Lizzo proud. Hey, any motivator makes for a good start!
In June last year, Lizzo stormed the stage at the BET Awards and stole all of our hearts.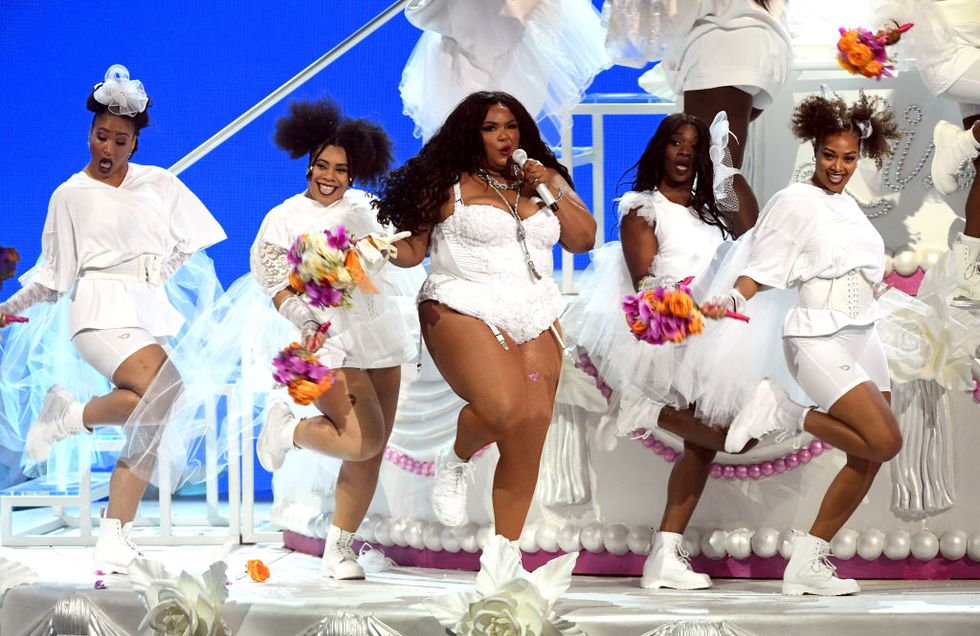 via: Getty Images
She performed her hit single "Truth Hurts," wearing a leotard-wedding-dress - and blew the collective minds of the entire audience.
She started the performance atop a giant wedding cake.
Lizzo then proceeded to remove her veil and gown, dance like no one was watching, and even include an impressively intricate flue solo. We have to stan.
And that hasn't been the end of Lizzo's stage domination.
Things Lizzo did: THAT #MTVVMAs https://t.co/ayALRtJRrC

— British GLAMOUR (@British GLAMOUR)1566883461.0
She also performed at the MTV Video Music Awards - and, again, blew the internet's collective mind. For one thing, the stage was decorated with a giant inflatable booty. And, to finish, also managed to preach a message of self-love to the eagerly awaiting audience.
And late last year, Lizzo was cemented as a tue icon despite only being in the limelight for a short period of time.
The star was named as TIME's Entertainer of the Year.
Her win was so important...
.@lizzo is TIME's 2019 Entertainer of the Year #TIMEPOY https://t.co/ILo2CDwuQZ https://t.co/5tnfRTXpiJ

— TIME (@TIME)1576069201.0
The star has been recognized for her trailblazing message of body positivity, advocacy for self-love, and her "relentlessly positive and impossibly catchy" sound.
It's a truly impressive achievement.
Lizzo opened up to the magazine about being an advocate for body positivity:
But it is not always sunshine and roses for the singer.
Yeah I can't do this Twitter shit no more.. too many trolls... ✌🏾 I'll be back when I feel like it.

— Feelin Good As Hell (@Feelin Good As Hell)1578282900.0
Lizzo is no stranger to online abuse. No matter what she does, there are always haters trying to pull her down and after the Dance-a-Thon on Instagram Live, people started accusing Diddy of being one of them.
As the singer started twerking to "1 2 3" by Moneybagg Yo, she was cut off.
After apologizing, Lizzo then requested a new song.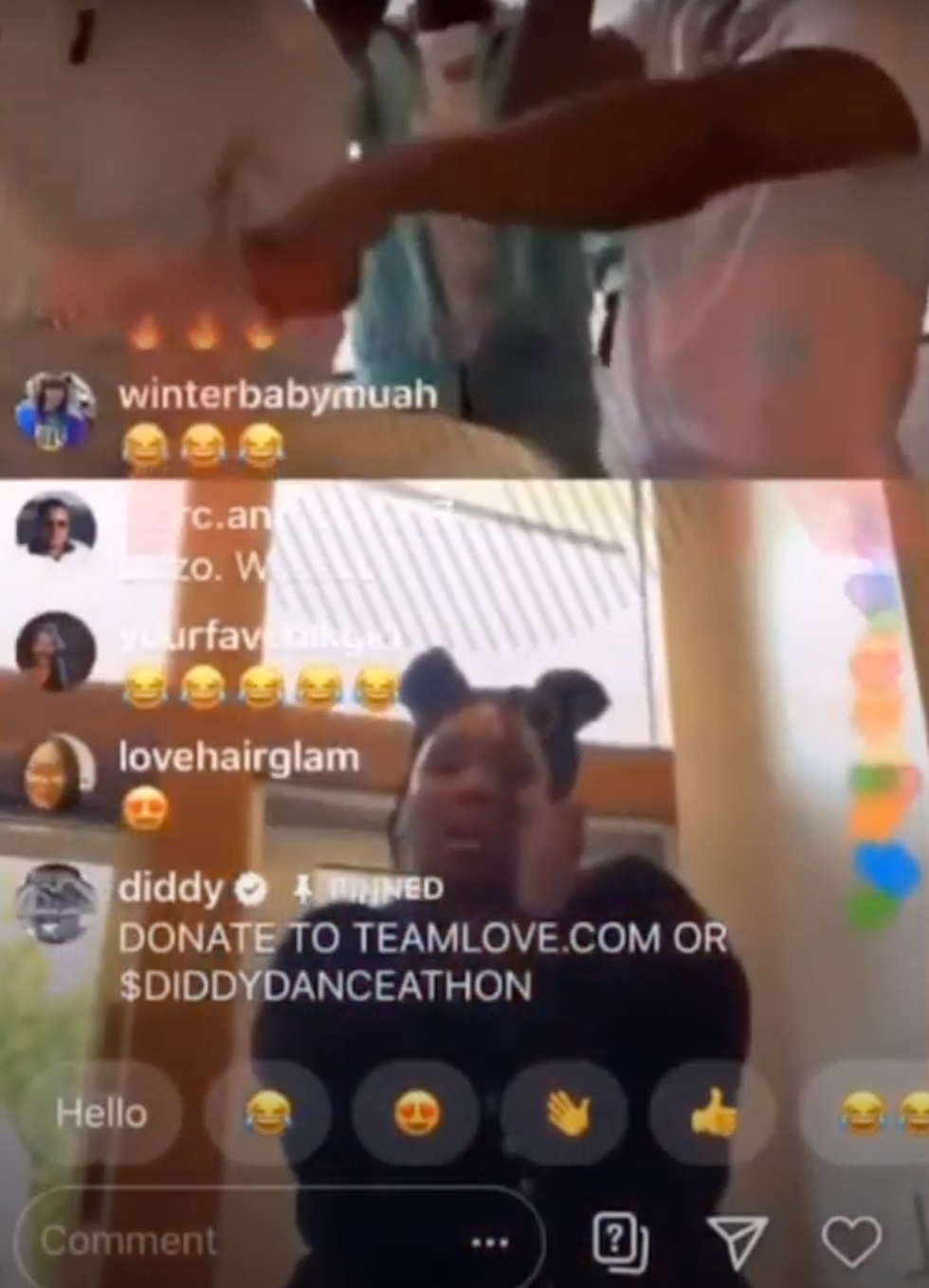 via: YouTube
And what better hit than one of her own? She put on "Juice" and so she could continue the fundraiser. However, the comments on the Live were having none of that behavior from Diddy as they all turned on him asking why he wouldn't allow Lizzo to twerk but he let people like Draya Michele do the same exact thing to "Back That A** Up."
Many accused him of having "double standards."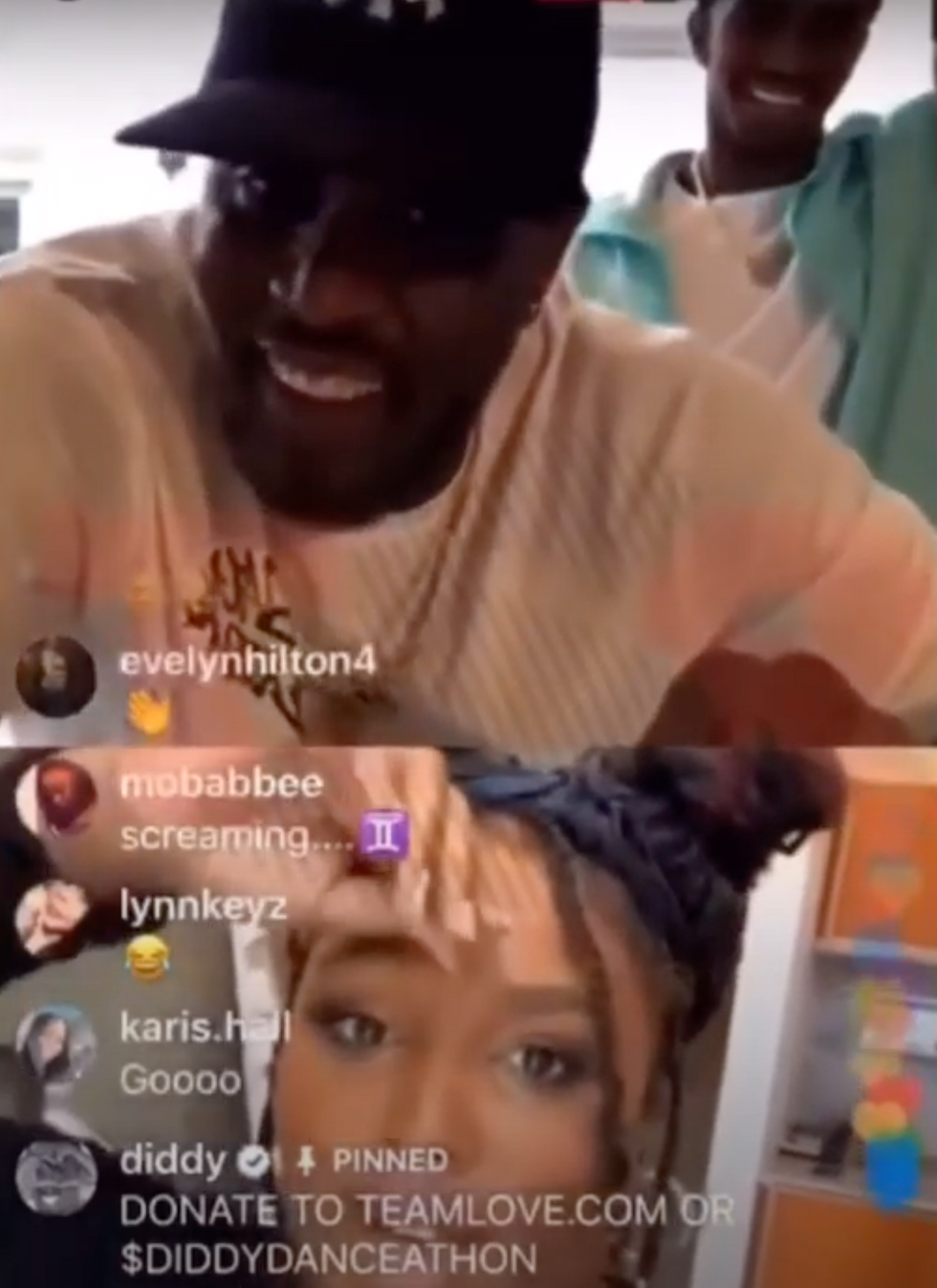 via: YouTube
However, Diddy decided to address the situation and even tagged the queen herself, after things got a little intense. He claimed the reason why he shut Lizzo down wasn't because of the fact that she was twerking. The video was posted by TheShadeRoom, and you can watch it if you keep scrolling.
He said this: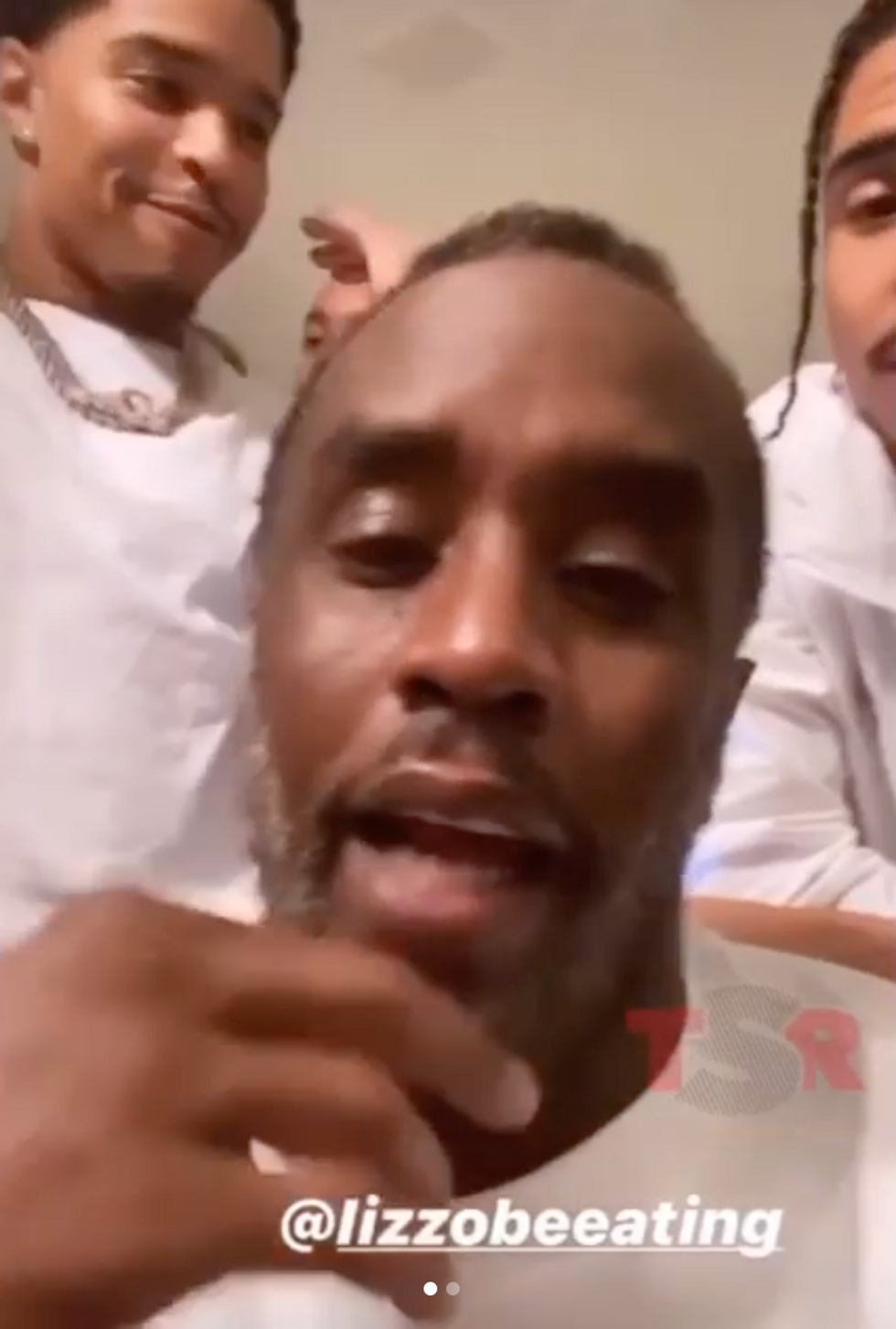 via: Instagram
"There's one thing that I want to make clear—my queen, my sister Lizzo," he said, before explaining he had to stop the music because it had a lot of cursing in it. "She's one of the best twerkers in the world, okay? So let's keep that clear. It wasn't about twerking. You're allowed to twerk on Easter."
He also added this: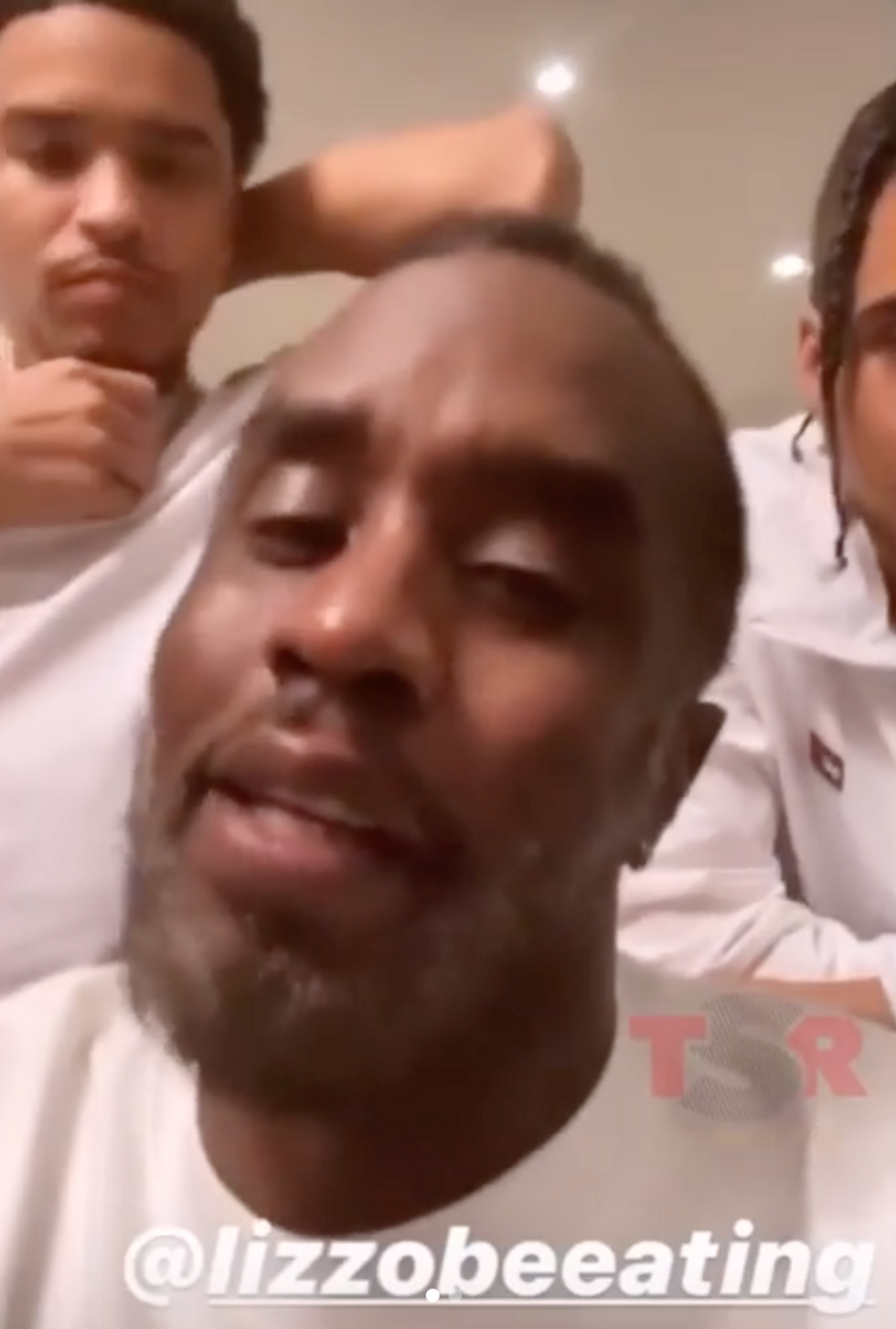 via: Instagram
"It was a lot of cursing in the record and I don't need child services knocking on my door right now, you understand?" It makes sense, guys.
And just to make it all perfectly clear, he finished with this: