Despite the global pandemic crisis that we are currently experiencing, some people just aren't listening to the "stay at home" rules.
A Pastor from Louisiana has been slammed for holding a "fully packed" Easter Service recently and the photo from the service is shocking...
This is the worst pandemic our world has seen in decades.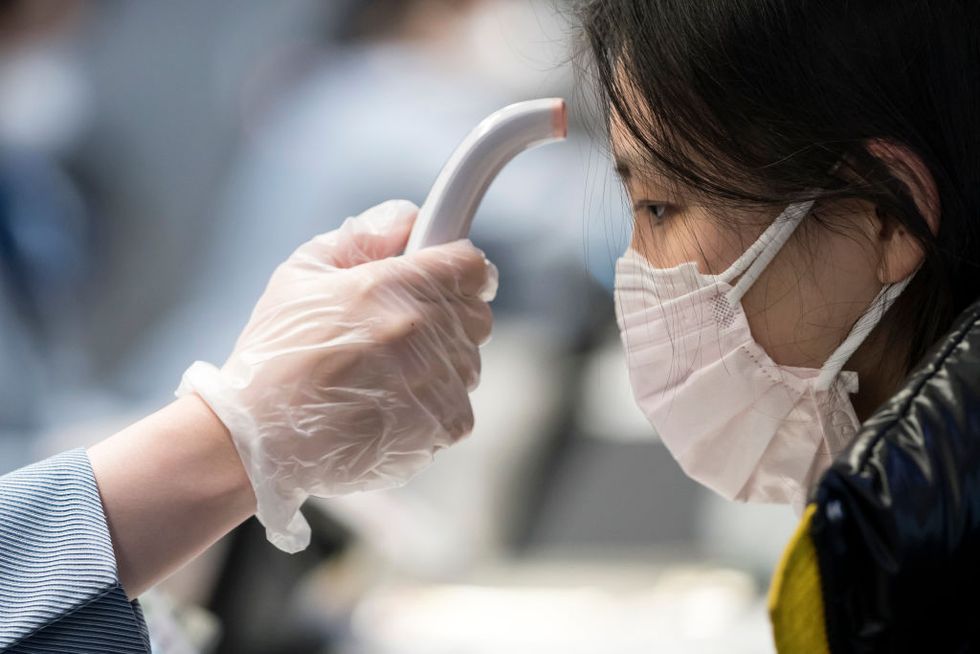 The deadly virus has completely taken over the world and it has been spreading at an alarming rate.
World leaders have been left with little choice but to bring their countries to a total stand-still...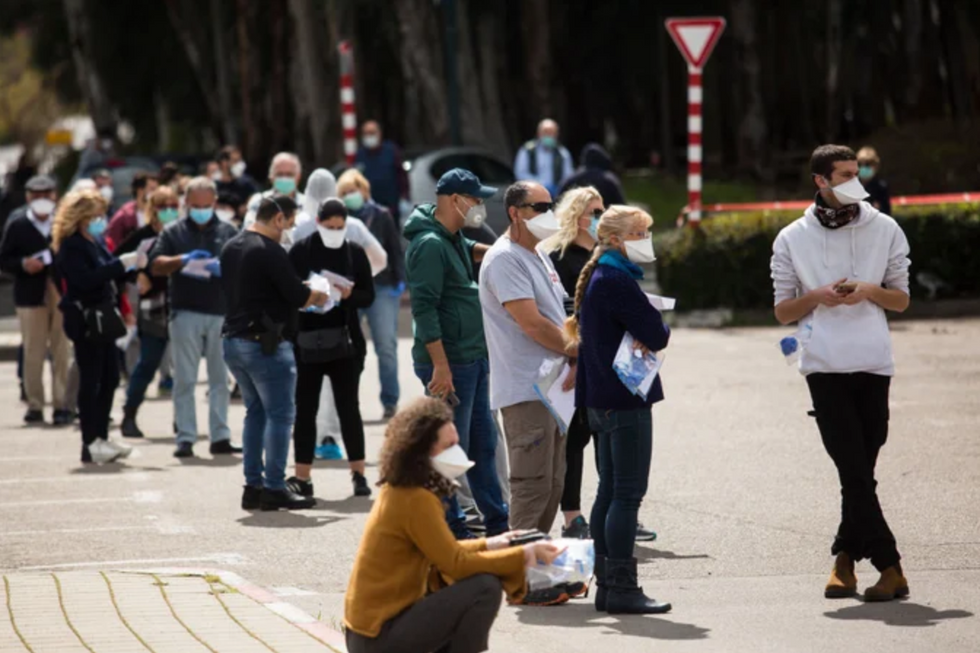 And many have now banned large and crowded events, including any travel to and from infected countries.
It didn't take long for the virus to reach us here in the States.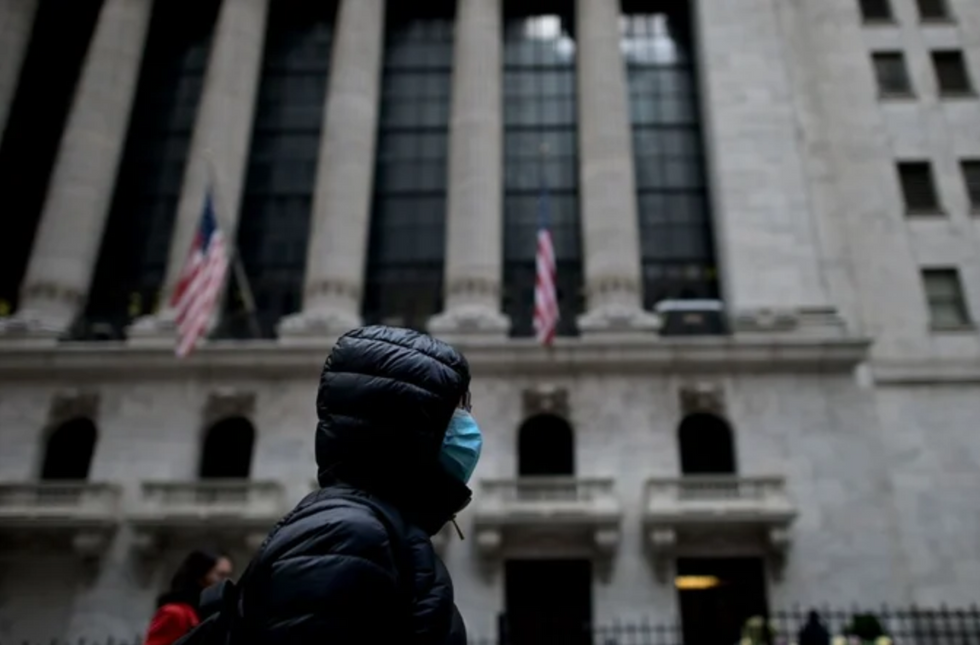 Our first case was confirmed in Washington in late January after a citizen returned from a trip to China.
And, since then, the numbers have been rising at a frightening pace.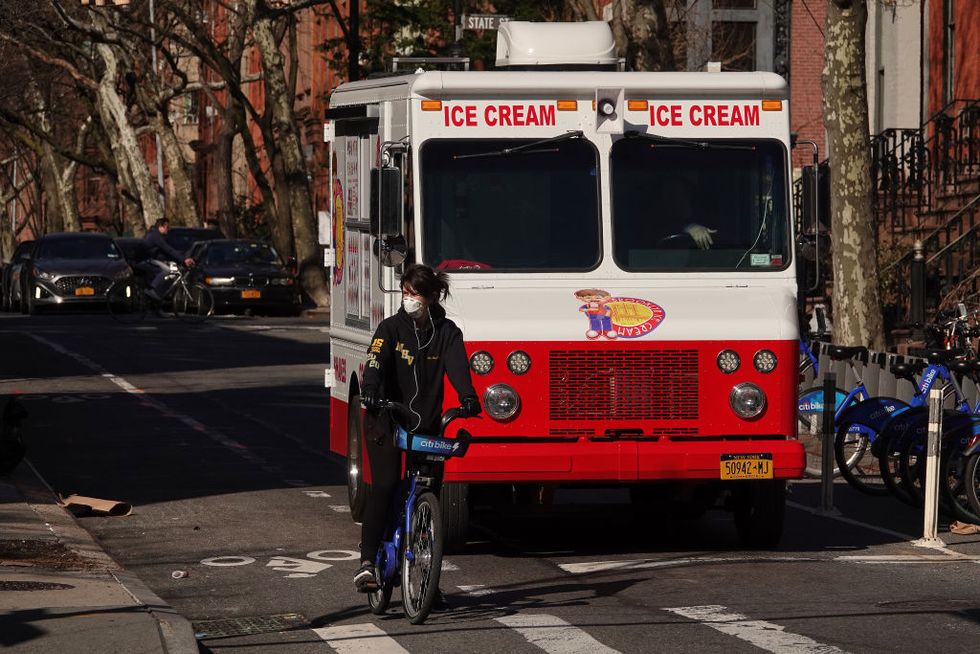 Since the first case in Washington, there have been 614,246 more
confirmed cases
across the country and 26,064 deaths.
Yep, things are now deadly serious...
Continued visitation surges @ state parks yesterday have resulted in the closing of vehicle access @ ALL 280 state… https://t.co/qqF8njX0Tq

— CA State Parks (@CA State Parks)1585497448.0
And many people have been descending into mass hysteria over the risks the virus brings with it.
The importance of self-isolation has been stressed globally...
And it has been proven that
locking down
public areas and avoiding social situations has helped reduce the chances of spreading the already out of control virus.
But despite the rapid rise in deaths and consistent warnings from health officials...
You used to have only one job: social distancing, to slow the spread. Now you also have a second job, and it's muc… https://t.co/6CDUxByhMu

— Mark D. Levine (@Mark D. Levine)1585576111.0
Many people continue to ignore the social distancing rules and go about their days as they please.
Officials have made it perfectly clear that mass gatherings are not allowed to happen until further notice...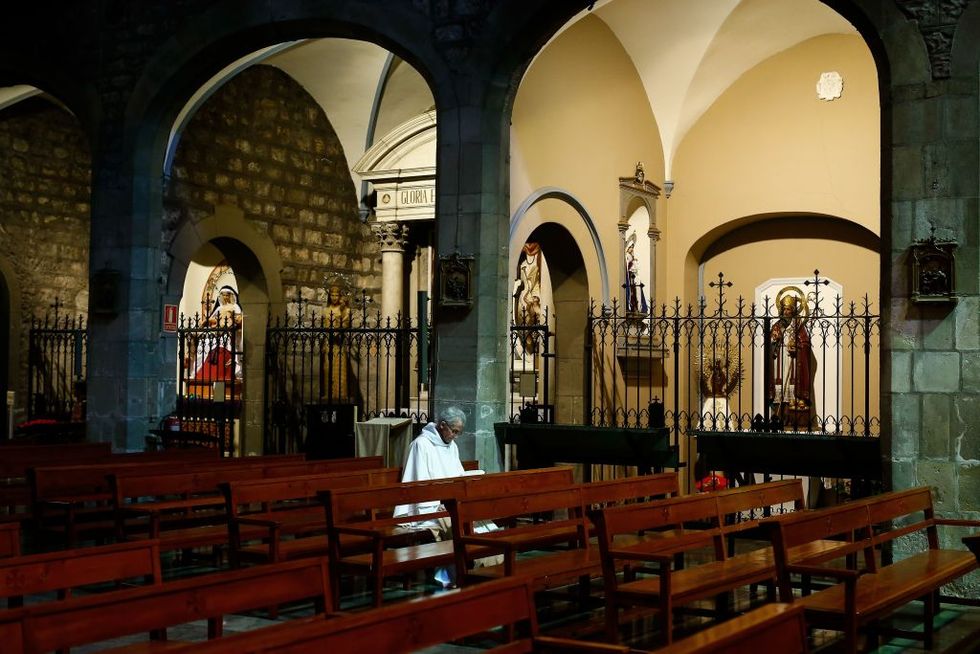 And this includes religious gatherings, such as going to church on a Sunday.
But it seems that some people are needing God urgently during these difficult times.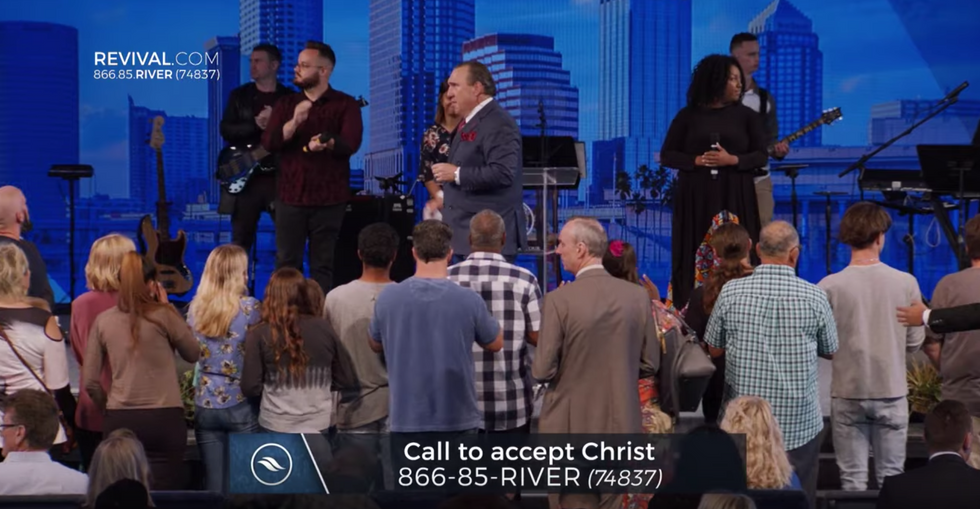 Scenes at the River Church in Tampa, Florida recently showed
hundreds
of people congregating to hear Pastor Rodney Howard-Browne deliver his Sunday Service.
The Pastor has vowed to never close his church...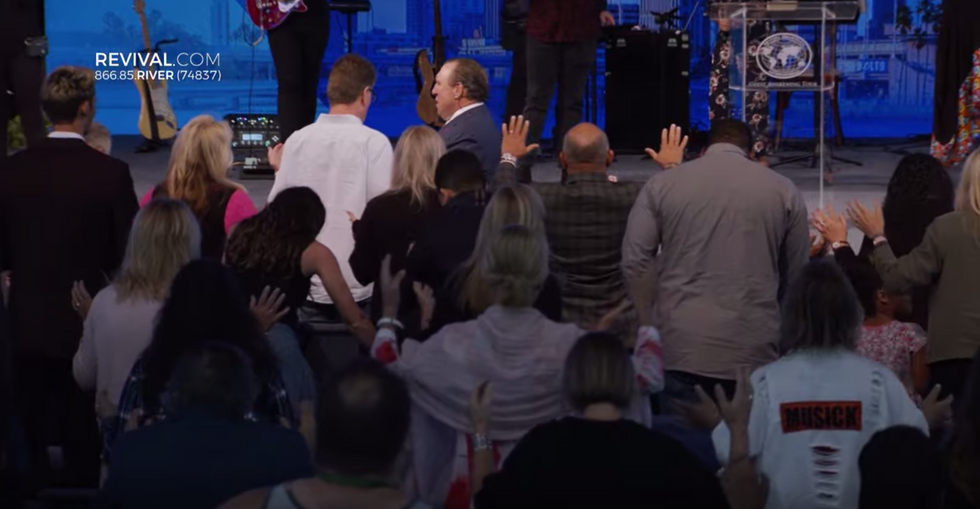 Despite every doctor and scientist in the country saying social distancing is the only thing that will prevent the disease from spreading even more.
He clearly has very strong views on the matter.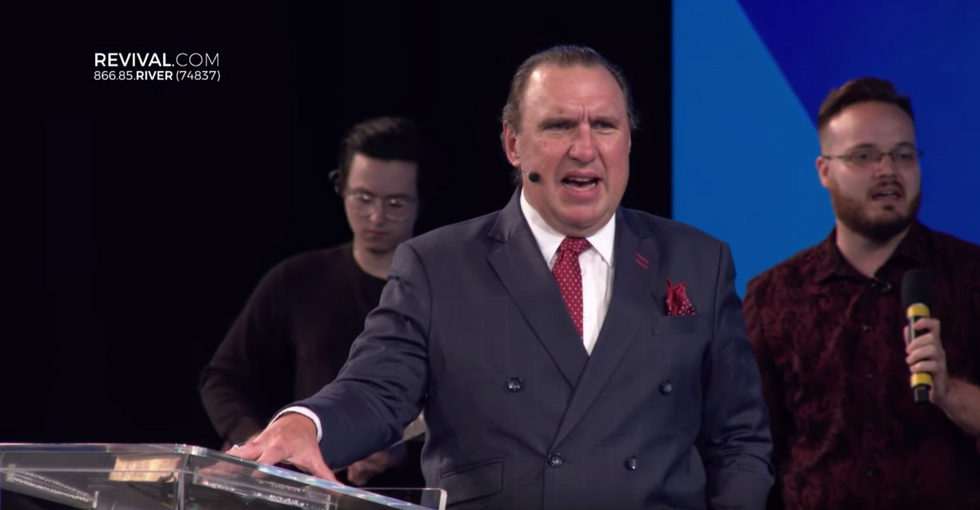 The Pastor boasted his place was white-glove clean, saying, "We brought in 13 machines that basically kill every virus in the place, and uh, if somebody walks through the door it's like, it kills everything on them. If they sneeze, it shoots it down at like 100 mph. It'll neutralize it in split seconds. We have the most sterile building in, I don't know, all of America."
He is reluctant to abide by the rules.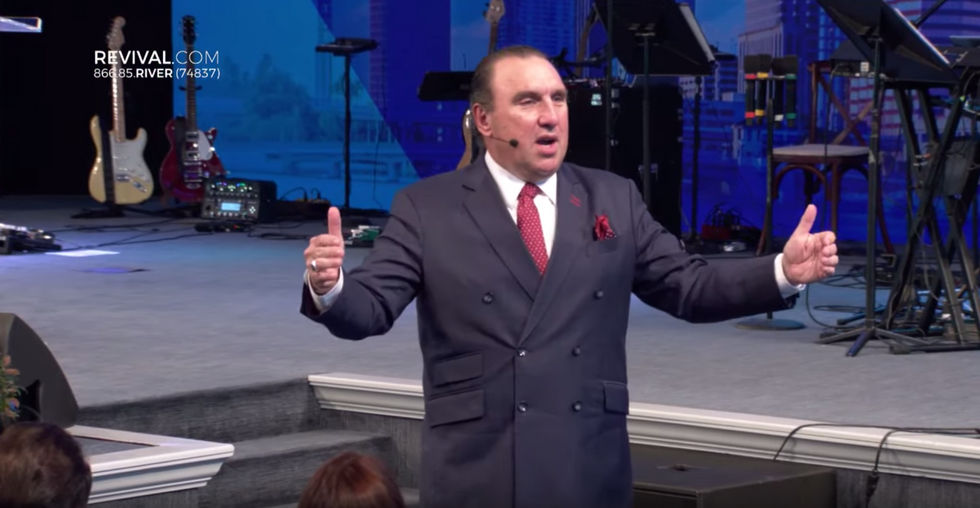 "We are not stopping anything. I've got news for you, this church will never close. The only time the church will close is when the Rapture is taking place," he then said.
Many pastors and priests around the world have been live-streaming their services on social media instead of holding mass gatherings...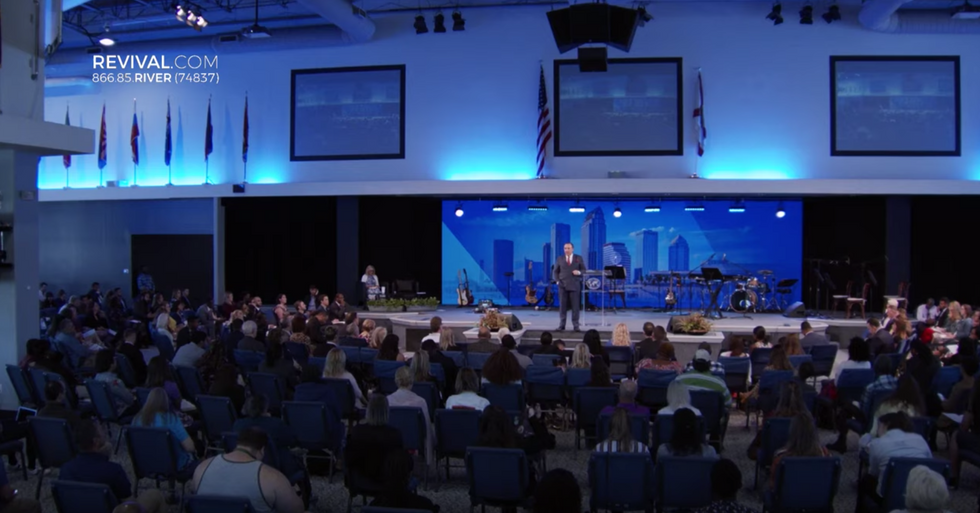 And it's unclear
why
Pastor Rodney Howard-Browne can't do this instead, like many other preachers.
But it seems that Pastor Rodney Howard-Browne has set a trend...
"I'm covered in Jesus's blood" says a church goer claiming she cannot get the #Coronavirus. One of the struggles ac… https://t.co/FOVtr1i6bY

— Bel Trew (@Bel Trew)1586072170.0
On the religious day of Palm Sunday last week,
thousands
of people across the country attended church services.
Our country appears to be in 2 minds about the closures of places of worship...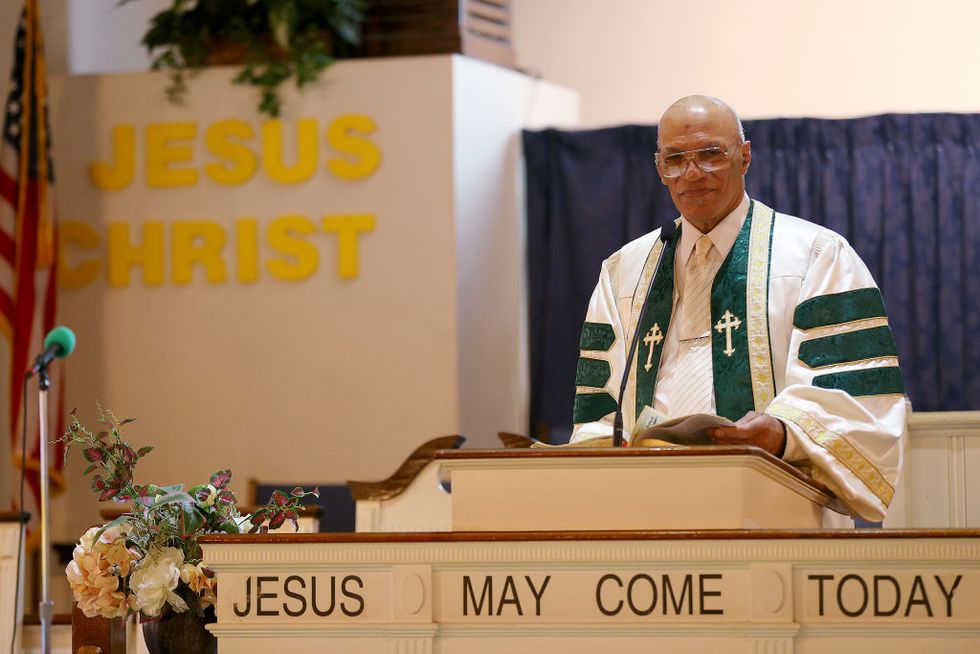 Several governors have designated houses of worship as providing essential services, exempting them from shutdown orders, whilst in other states, places of worship are choosing to defy orders to shut their doors.
It's clear that some preachers aren't aware of the severity of this situation.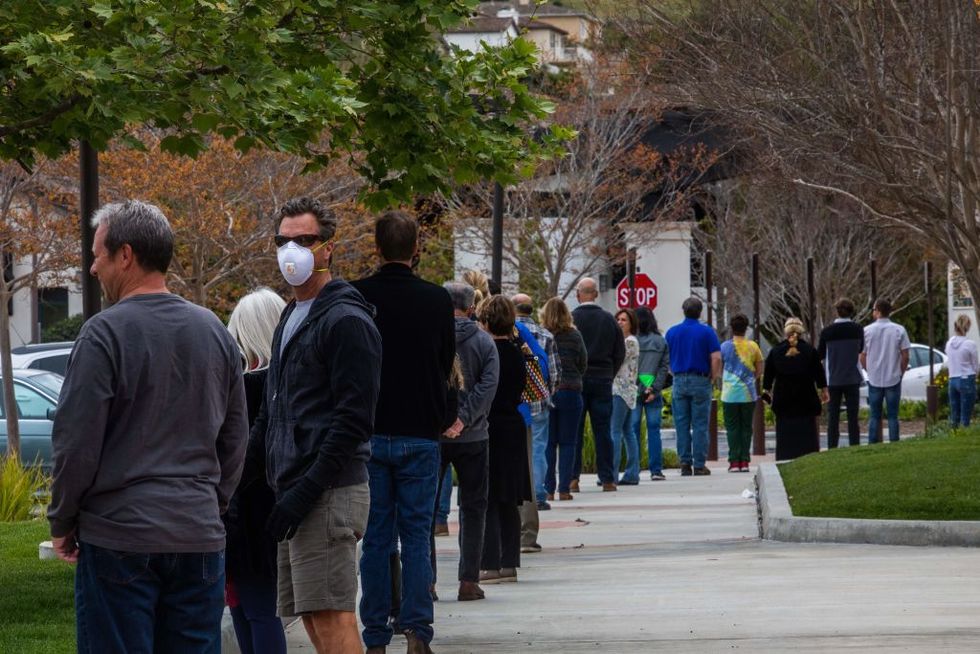 Jack Roberts, a seventy-six-year-old preacher at Maryville Baptist Church in Louisville, Kentucky, told the
Courier Journal
 that he would rather face a fine than close his doors. "I'm not interested in trying to defy the government," he said, "I don't want to battle with anybody. What I'd like to do is just preach the gospel, and that's become more difficult as time's gone on. And it's truthfully what I plan on doing."
Of course...
To laugh or cry or rage. That is the question. https://t.co/PWJ4zrcYRQ

— Amarnath Amarasingam (@Amarnath Amarasingam)1586061556.0
People online aren't happy about these congregations - regardless of whether it is a religious holiday or not.
The Easter holiday has just been and gone...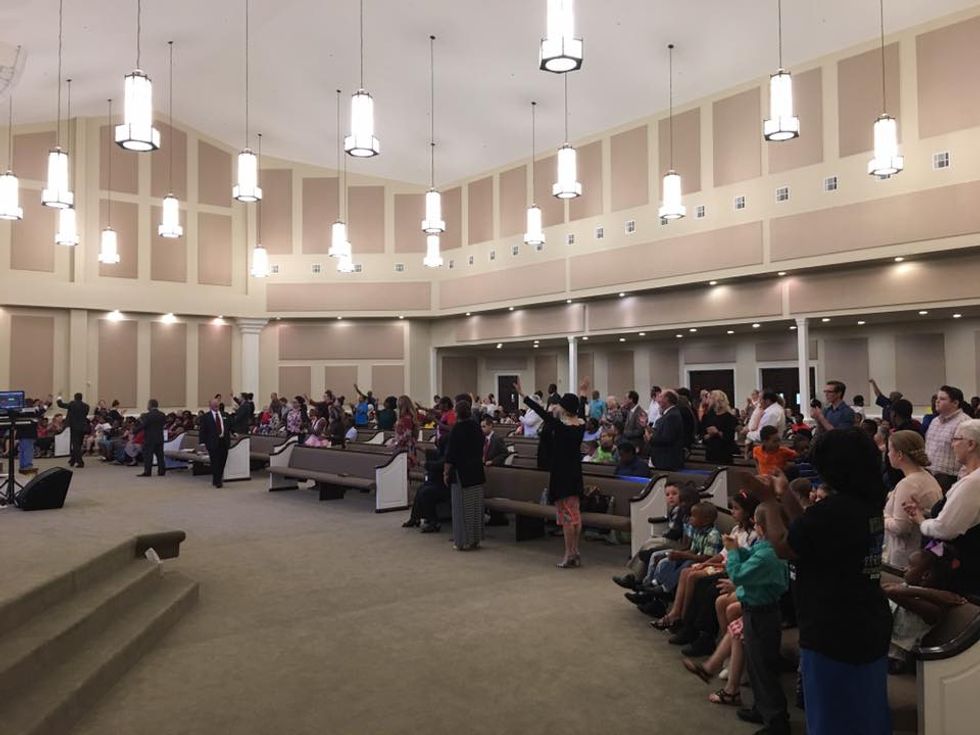 And photos have emerged online showing
how packed
a Baton Rouge church was on Easter Sunday.
Pastor Tony Spell doesn't exactly have the best track record...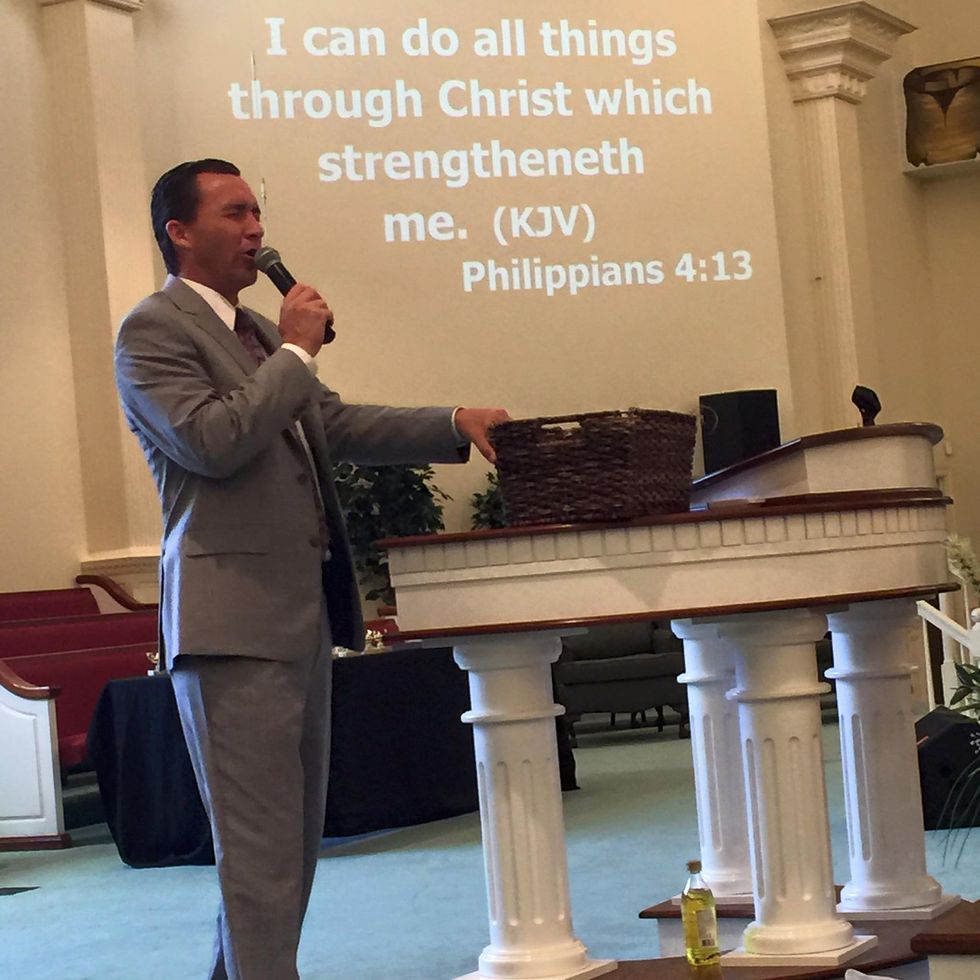 The Louisiana pastor, from the Life Tabernacle Church, is notoriously anti-LGBTQ and is a member of the homophobic group, Louisiana Family Forum,
according to the LGBTQ community of Louisiana.
And the Pastor has really been outdoing himself during the pandemic by encouraging mass gatherings at his church.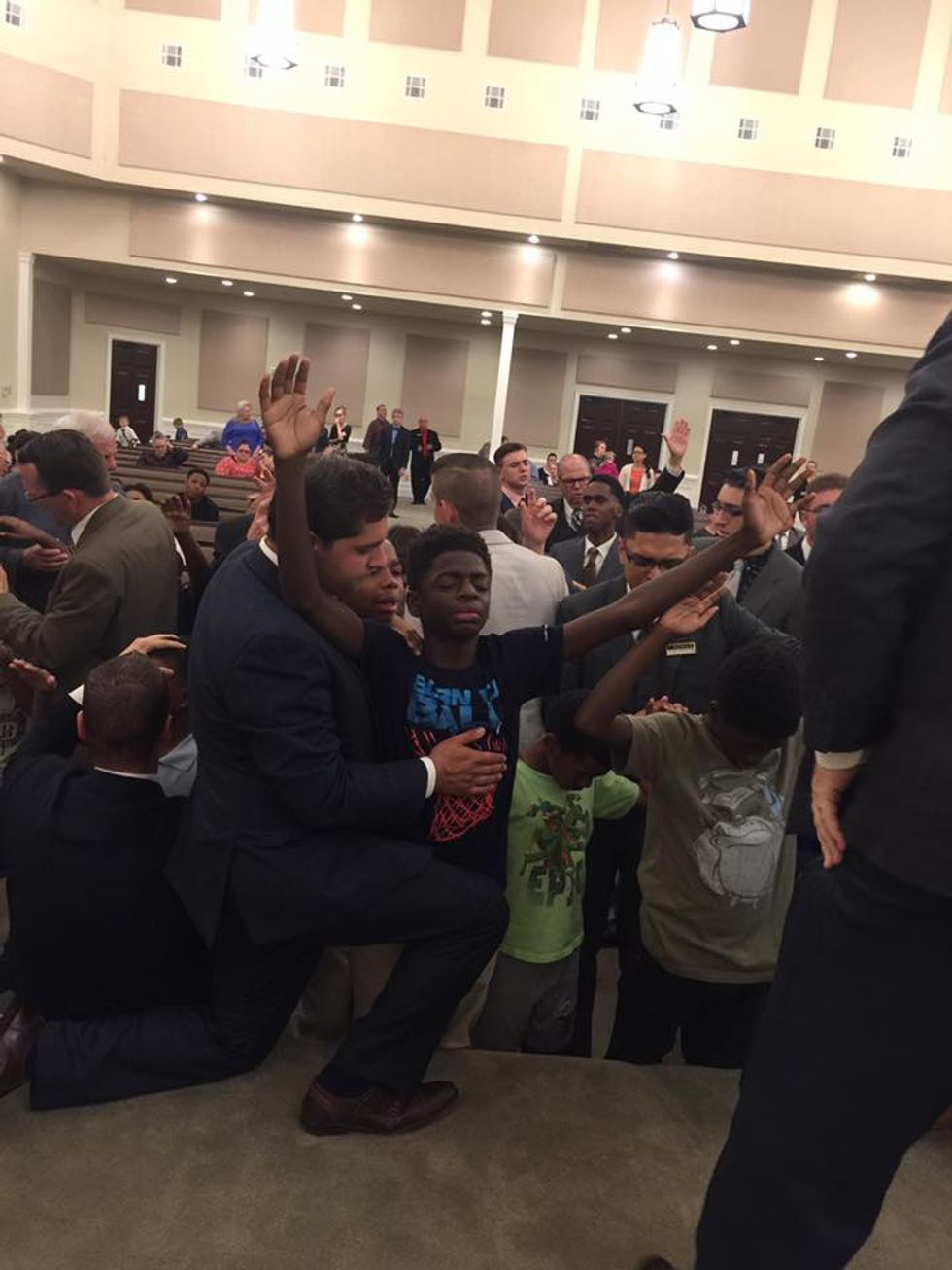 Spell could potentially face charges for continuing to hold these gatherings, but this doesn't phase him, as he was simply
doing
"what the Lord told him to do."
His comments surrounding the pandemic certainly didn't impress...
Louisiana Pastor,Rev. #TonySpell: 'True Christians Do Not Mind Dying' Of Coronavirus If Infected At Church Spoken… https://t.co/6z8ud4WqIv

— Sabrina McDaniel (@Sabrina McDaniel)1586437297.0
But regardless of his ignorant mindset, he still continues to boast a huge following... and scenes from Easter Sunday
most certainly
prove this.
This photo was taken from Spell's Easter Service...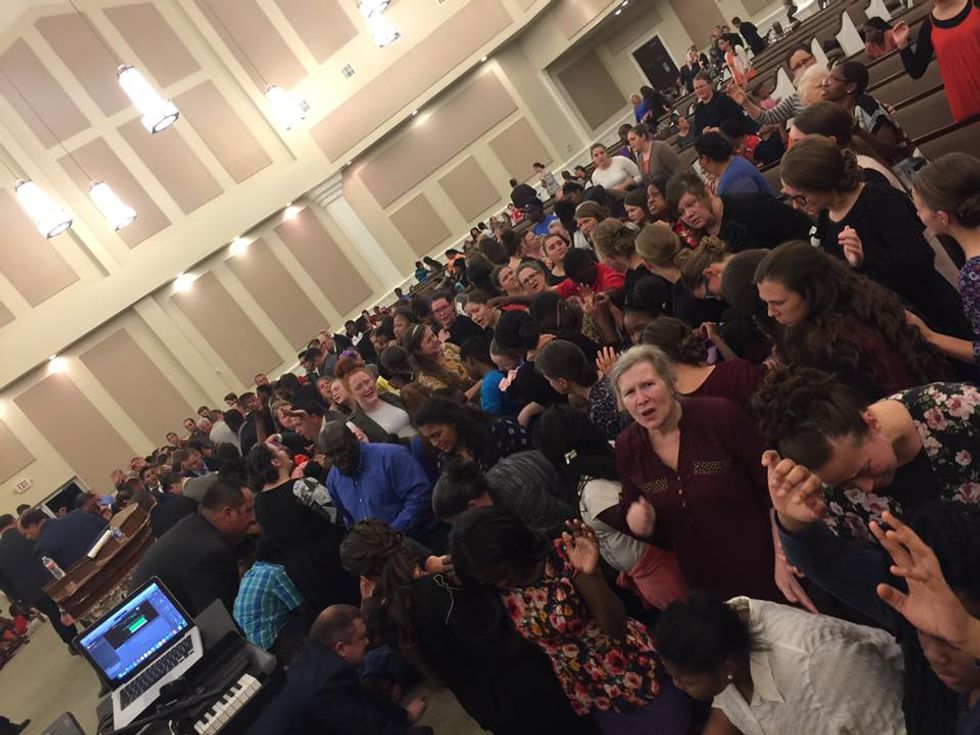 And after he had told local media he was expecting around 2,000 heads, it looks like he
certainly
got what he wanted.
It is sickening to see hundreds of people crammed together in such a tight space...
@NightlyPolitics #TonySpell Happy Easter Rev. Tony"Jim Jones" Spell. Why risk their lives. That's not faith. https://t.co/rWoY4gf9aL

— Tell Me Something Good (@Tell Me Something Good)1586608688.0
And the internet
completely
agrees with us.
Amongst his loyal followers, people have been slamming the Pastor for his actions.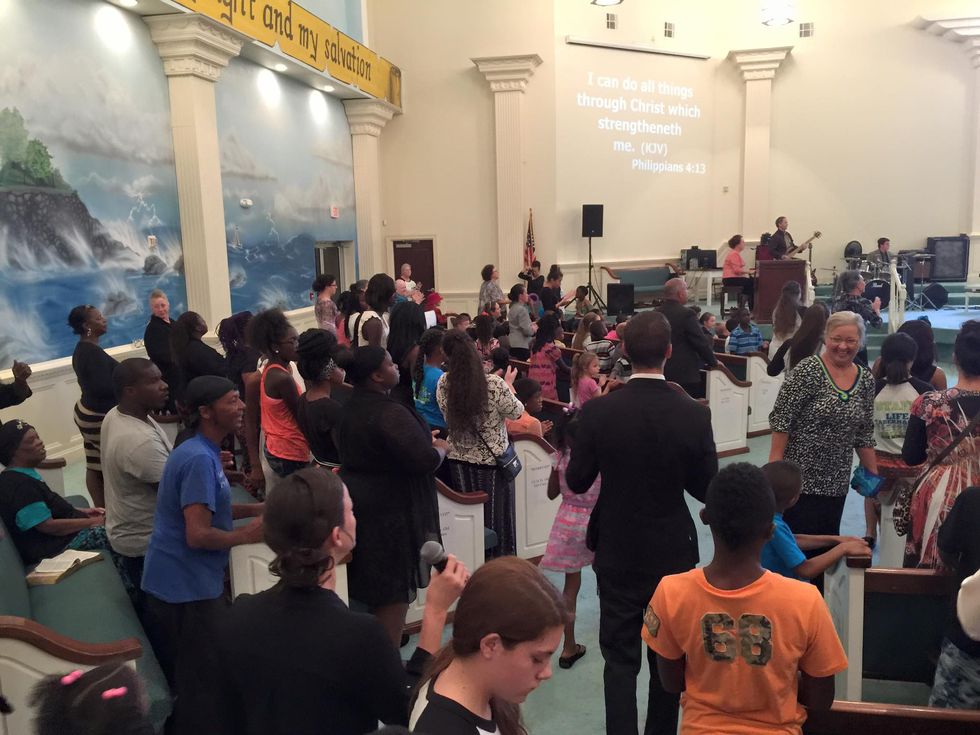 "You're an actor. Quite the performance. I've met you face to face. You hold no intellectual grasp of the gospel. You are an imposter of the utmost degree," one Facebook user wrote about the photo.
Spell needs to realize the severity of his actions very soon...
@tony_spell your Easter Service is going to kill someone very soon. You can't see it...yet, but you will. That's bl… https://t.co/o6lfTNmADL

— noisy dad (@noisy dad)1586913434.0
Or else more and more people will lose their lives to this deadly virus.
For more stories on churches during the pandemic...
We've been to Life Tabernacle Church in #Baton Rouge where Pastor Tony Spell is defying the stay-at-home order. On… https://t.co/hAevh8WFbR

— Cordelia Lynch (@Cordelia Lynch)1586894689.0
Keep scrolling to learn about the Virginia Pastor who has passed away from the virus after continuing to hold gatherings...