Fair play to them, Disney has clearly studied the art of what makes a good streaming service thoroughly. Netflix, Amazon Prime, and Hulu have all, in different ways, brought something to the table and it seems as though Disney plus is about to plate up.
Quick! Go look out of the window, visit your grandma, go on a light jog! Because when November 12th rolls around, we will all be glued to our respective screens - and, from the impressive choice of television and movies that Disney Plus is putting out, we will undoubtedly be there for a while.
With news this week that Disney Plus has arranged a bundle deal with Hulu and ESPN+, there's really no family in America that won't want to get their hands on it. And, now, it's been confirmed that there'll be a Home Alone remake debuting on the platform! Keep scrolling for all the details on that and on the other shows coming to Disney Plus!
Disney is giving us meat and two veg.
There's no fear that Disney Plus will only appeal to the kind of people that go to Disney World every year, brandishing their Minnie Mouse ears and annual passes - truthfully, that's who I assumed that the market for Disney plus would be when I first got wind of the new subscription service. But Disney has proved me wrong. By providing a cheap bundle offer with Hulu and ESPN+, all bases are covered. They've hit every target market - something for mom, something for dad, something for the kids. And, for anyone not constrained by the nuclear family, there's probably something for you too.
Disney plus has as much variety as the potato chip aisle in Walmart.
Sour Cream and Onion Pringles were voted the most popular potato chip variety in the U.S. this year - is that a surprise? Personally, I would've put my money on Flaming Hot Cheetos, but here we are! But, no, seriously, anyone thinking that Disney Plus was just going to be a place to watch all the old Disney classics and re-runs of Hannah Montana, let me assure you, it's not!
What can we expect to see on Disney Plus?
Well let's start with the obvious - for those expecting the classic Disney canon, you won't be disappointed.
The Classics.
From day one of the launch, Disney has promised the following classic Disney movies: - The Little Mermaid - Snow White and The Seven Dwarves - The Sword and the Stone - Sleeping Beauty - Hercules - Bambi - 101 Dalmations - Mary Poppins - Lady and The Tramp
The Pixar/Disney Classics.
You'll also be able to sink your teeth into many of the best Disney/Pixar classics around, including: - Toy Story - Finding Nemo - Finding Dory - Wall-E - A Bug's Life - Ratatouille - Inside Out - Cars - Frozen - Zootopia - Moana
The Mickey Mouse Collection.
Mickey Mouse has always been a pretty busy guy, and what better place to check out all of his comings and goings than on Disney Plus? The Mickey + Co offerings are in abundance from the launch: - Mickey, Donald, Goofy: The Three Musketeers - Mickey's Once Upon a Christmas - A Goofy Movie - An Extremely Goofy Movie - Mickey and the Roadster Racers (seasons one and two) - Mickey Mouse Clubhouse - Mickey Mouse Shorts
Star Wars.
Are you the kind of person that wouldn't say no to watching Star Wars in its entirety and would be interested in a platform that would allow you to do this with the simple click of a button? Well, if the answer to that is "yes," then maybe you ought to consider getting Disney Plus. From the launch, the following Star Wars movies will be available to stream: - Star Wars: Episode I: The Phantom Menace - Star Wars: Episode II: Attack of the Clones - Star Wars: Episode III: Revenge of the Sith - Star Wars: Episode IV: A New Hope - Star Wars: Episode V: The Empire Strikes Back - Star Wars: Episode VI: Return of the Jedi - Star Wars: Episode VII: The Force Awakens - Rogue One: A Star Wars Story
Dinosaur (2000).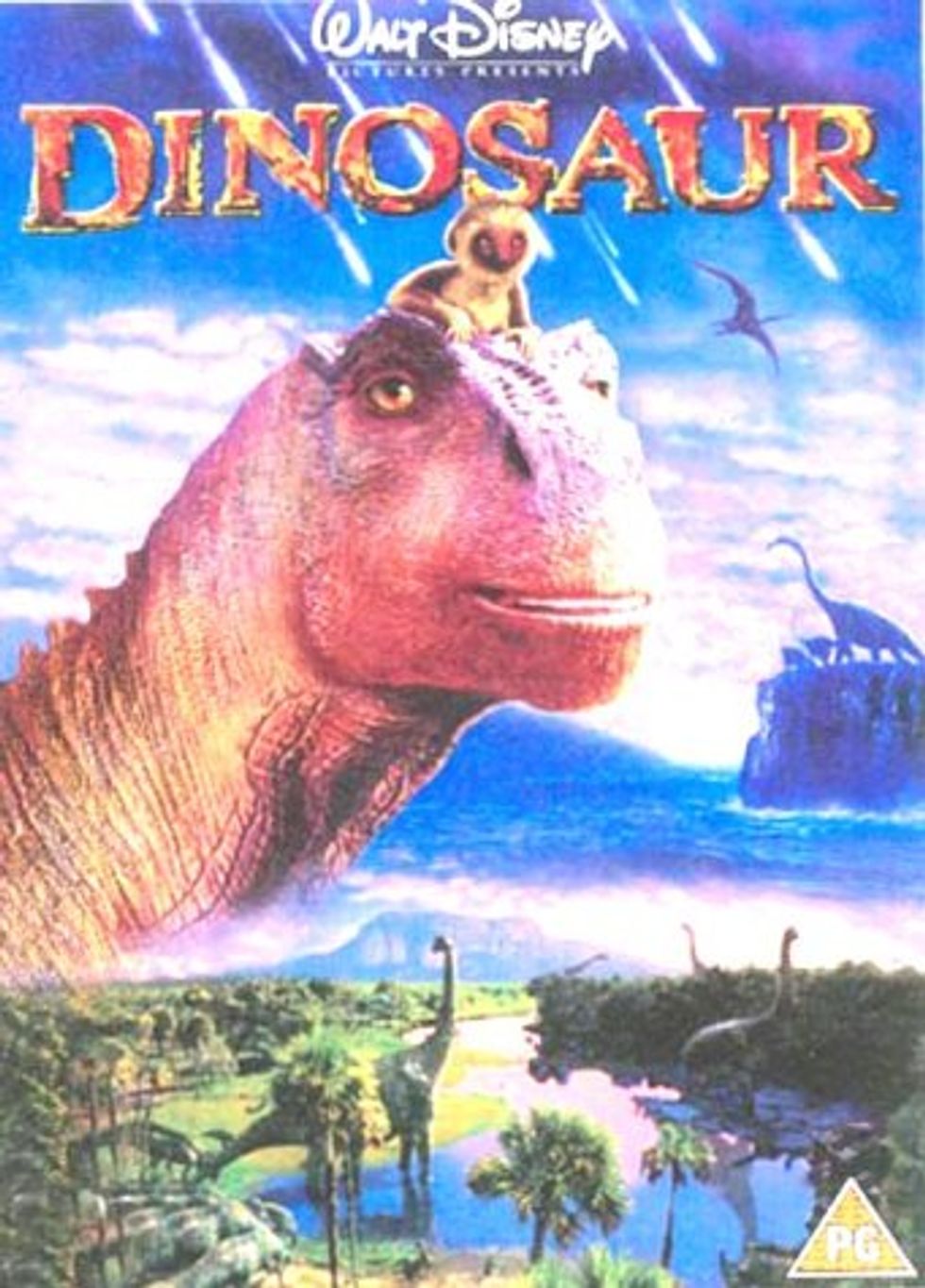 via: Imdb.com
I watched this when I was a kid and, for years, I thought that it was just part of a dream I'd had. I'm yet to rewatch, it but, now, knowing that it's available on Disney Plus come November 12th, you can bet your bottom dollar that I'll be giving that old Disney animation a watch.
We're All in This Together...
I'm pretty sure that many a family conceded to getting their kids a temporary Disney Channel cable package during the High School Musical era. It was social suicide to not know what was going on with Troy and Gabriella - would he continue playing basketball and sing in musicals? That was the question that hung in the air for a good couple of years and a story arc that certainly made Disney a fair bit. Who knows? Maybe throwing High School Musical into the mix will do Disney some good this time around, too. Not only are they offering us a throwback with HSM, they've also got a brand spanking new High School Musical show!
Don't get too excited, though...
Zac Efron's busy playing attractive serial killers and Vanessa Hudgens is off doing something or other - she's starring alongside Will Smith in some movie. I wonder what Ashley Tisdale is up to?... Well, my point is: the new show will sadly 
not
star any members of the original cast. So, what's the new show? Well,
High School Musical: The Musical: The Series
is going to be a
ten-part scripted series
following students at East High who stage a performance of 
High School Musical!
Encore!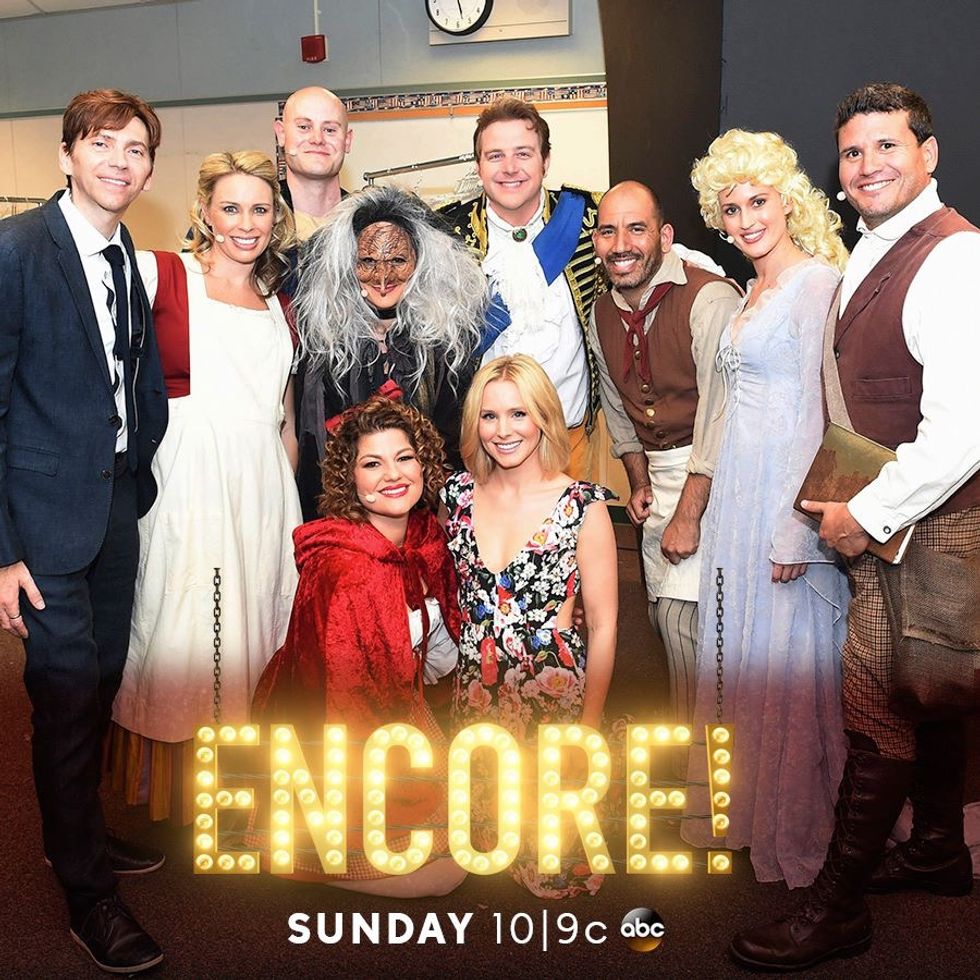 via: Imdb.com
You'll be able to catch some regular joes reuniting with their old high school musical pals as part of the Disney plus reality series,
Encore!
This series will follow former classmates that took part in a musical in high school (not to be confused with 
High School Musical)
reunite to nail some of the old routines with the help of some of Broadway's finest. With Kristen Bell as executive producer and the promise of drama in the face of the cast reuniting, I think that it's fair to say that this might be worth a watch.
Originals to be excited about...
Disney Plus is going to dish out a lot of quality originals in their first year. What better way to mark their territory as the newest and most powerful streaming service than by offering original movies and series that will put every other streaming service to shame?
The World According to Jeff Goldblum.
That's right, our favorite shirt-wearing, jazz-playing actor, Mr. Goldblum, has landed his own reality series with Disney Plus. What can we expect? Jeff Goldblum doing some deep thinking about the world's favorite products. Picture Goldblum examining a pair of sneakers, considering how what we wear on our feet is connected to history, people, and science. Sounds wicked, right?
Diary of a Female President.
Sometimes, a new series comes along and you think to yourself, this is just what we've been missing! With Gina Rodriguez (Jane The Virgin), Emily Gipson (I Can and I Will), and Ilana Peña (Crazy Ex-Girlfriend) at the helm as executive producers, I am confident that this project will cement Disney Plus as the queen of original series. The show will follow a twelve-year-old Cuban-American girl navigating middle school on route to becoming the future U.S. president. The show is set to premiere in 2020.
(Re)Connect.
Although I think that this reality series will be a really interesting watch, I can't help but see the irony in watching a show about people disconnecting from their television sets in a bid to reconnect with each other. Ah well, a bit of irony never hurt anyone. This original documentary series by Disney Plus will follow families as they disconnect from their devices and television sets in a bid to address a relatable issue and resolve the family dilemma.
Original movies.
Not only is Disney Plus going to be home to loads of original new shows, they'll also be streaming some original movies, some of which will certainly make you tempted to subscribe come November 12th!
The Phineas and Ferb Movie.
That's right! The loveable, inventing stepbrothers are back, along with their sister, Candace, and secret agent platypus, Perry. Apparently, the movie will center around Candace being abducted and taken to another universe - with the story following Phineas and Ferb as they set off on the adventure of a lifetime in order to rescue her. Super!
The Home Alone remake.
One of the most highly anticipated movies promised to us from Disney plus is the Home Alone remake.
What do we know so far?
Currently, lips have been tightly sealed regarding the Home Alone remake. All we know so far is that it will not be an additional movie to the trilogy (Macaulay Culkin is old enough to be at home on his own now, right?). The new Home Alone movie will be a re-telling of the original story, with a new cast and, I'm guessing, set in the present-day!
The trouble with setting Home Alone in 2019...
#HomeAlone remake cancelled https://t.co/wOngrxviyp

— Karl Downey 🏴󠁧󠁢󠁥󠁮󠁧󠁿🇮🇪 (@Karl Downey 🏴󠁧󠁢󠁥󠁮󠁧󠁿🇮🇪)1565174257.0
What made sense in the '90s doesn't necessarily make sense now. In the original movie, young Kevin McCallister is left behind on a family trip to Paris. With no cells, his neglectful mother and father have no way of contacting him whilst they're away. Obviously, now, Kevin (who believes that his family has disappeared) would just send his mom a quick message on Whatsapp, saying "where you @?" and the whole thing would be resolved. Let's see how Disney gets away with that one!
Are Home Alone fans ready for a remake?
Many fans have taken to Twitter to voice their opinion on the news that Disney plans to remake the Culkin classic.
Is Hollywood being lazy?
Don't remake #HomeAlone, Macaulay Culkin's is perfect! The new generation can watch the old ones, it's not like it… https://t.co/cWLGtEKPB1

— 🥀Devil's Advocate😈💅🏽💄💋❌❌ (@🥀Devil's Advocate😈💅🏽💄💋❌❌)1565172454.0
A lot of people seem to be genuinely annoyed that Disney would remake
Home Alone
and many are challenging Hollywood's idea factory. What do you think? Will the movie be a dud?