Disney has come under serious fire which after they claimed ownership over a popular Star Wars phrase on social media.
People everywhere took to Twitter to express their disgrace, keep scrolling to see the tweet that has caused so much outrage...
Walt Disney left behind a remarkable legacy.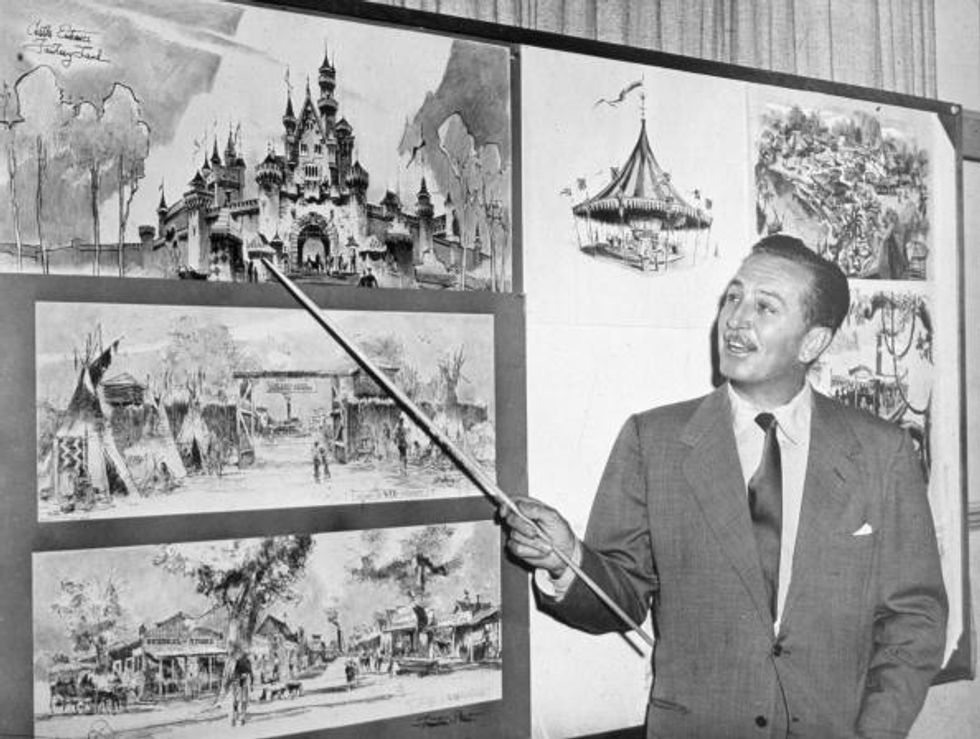 via: Getty Images
Walt Disney has never been forgotten and he never will be; his incredible work has been continued and developed over the years and has become a huge part of several generations' childhoods.
Disneyland was first opened in 1955.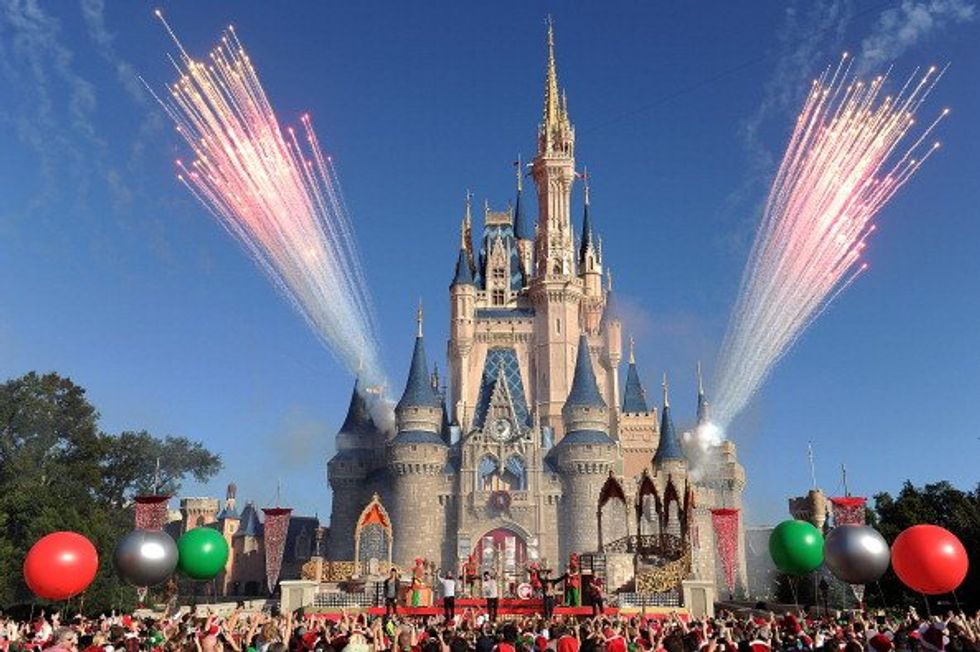 via: Getty Images
The first amusement park was based in California, which still stands as the original Disneyland.
There are now a total of 6 Disney resorts!
The Disneyland parks are located in California, Paris, Toyko, and Hong Kong; Walt Disney World is located in Florida, which consists of 4 individual theme parks.
It has developed massively since the 1950s.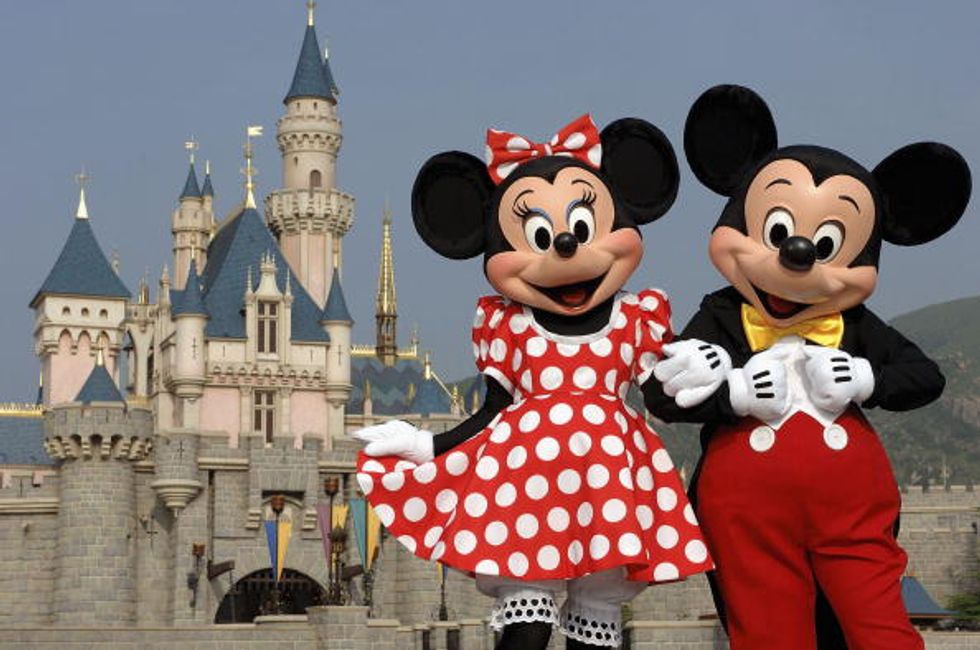 via: Getty Images
Both Disneyland and Disney World are now home to several acres of land that contain themed areas of the park, including Mickey's Toon Town, Adventureland, Fantasyland and many more. The parks include rollercoasters and various activities, making it a day out suitable for the entire family.
But theme parks aren't the only thing Disney owns.
In fact, they seem to be expanding their business, by buying out a whole host of companies...
Disney owns everything! At least that's what it seems like.
It can be hard to imagine just how humungous Disney's reach has become in recent years.
Just in entertainment, they own ESPN, ABC, Fox, Pixar, LucasFilm, FX, and Marvel!
"Everything That #Disney Owns" > https://t.co/p27WREMyWu (vía @CartoonBrew) https://t.co/WlkJBviZ5i

— Quemando[a]cromo (@Quemando[a]cromo)1588014411.0
That's not to mention the extensive list of franchises owned by Disney!
It's crazy to think Disney owns this much.
@heelvsbabyface They're getting more and more power hungry It won't be long before disney owns EVERYTHING

— Shifty Shadows (@Shifty Shadows)1588012167.0
And it seems like it's starting to go to their heads...
People are furious at Disney for their latest tweets, and they're not holding back.
@disneyplus https://t.co/5MTxOH1sSc

— tripplejaz (@tripplejaz)1588012549.0
Disney has been accused of trying to claim media ownership of popular hashtag "MayThe4th" on Twitter.
And it sparked an outburst of abuse directed at the company.
@disneyplus 🤔😂 #MayThe4th https://t.co/mwx7LSCbaI

— 🎬🎮 Darth Sean 📺🏴󠁧󠁢󠁳󠁣󠁴󠁿 (@🎬🎮 Darth Sean 📺🏴󠁧󠁢󠁳󠁣󠁴󠁿)1588002315.0
The hashtag plays on the phrase, "May the force be with you," from the
Star Wars
franchise, and has been used for years to coincide with the made-up fan holiday.
But after Disney gave a legal warning that suggested they own the phrase, all hell broke lose.
Here are just some of the responses...
The company's streaming service, Disney Plus, encouraged fans to share their favorite Star Wars memories.
@disneyplus By sharing your message with me using #Caturday you agree to giving me all your cats, terms of use here: https://t.co/0hXALb3eCY

— James Felton (@James Felton)1588008490.0
Using the well-known hashtag #MayThe4th.
It clearly didn't sit well with fans.
They were outraged when Disney responded to their own tweet with "terms of use," hinting they claim ownership of the phrase.
And people quickly came up with their own "terms."
@disneyplus By reading my tweet, Disney agrees to pay me $1 Million US, by no later than May 4th, 2020. #TwoCanPlayThatGame

— Mark Sweeney (@Mark Sweeney)1588006360.0
They get more hilarious the further you scroll...
Disney obviously didn't think their tweet through.
And people were more than happy to out Disney for their actions.
Some just enjoyed the drama...
@disneyplus I was born on May 4th - does that mean you technically own my birthday? #MayThe4th

— The Millennial Musician (@The Millennial Musician)1588001346.0
With one user responding to this with: "They do now."
Twitter's policy states that users own the content they post to Twitter.
@disneyplus The Empire Strikes Back!* *With intrusive & abusive terms of service.

— David Rothschild (@David Rothschild)1588004849.0
Aaron Wood, IP lawyer at Keystone Law, said: "A user can give permission to someone else to use their tweet. However, Disney's risk is whether users who simply use the hashtag are really giving them that permission."
It only took thousands of comments to get through to them.
@disneyplus Hey @Twitter , @jack at what point do you step in and specifically say that hash tags don't belong to anyone?

— Cory J Turner (@Cory J Turner)1588004303.0
After just 5 short hours, Disney figured out they'd made a big mistake...
After Disney realized what they'd done, they quickly backtracked.
The above legal language applies ONLY to replies to this tweet using #MayThe4th and mentioning @DisneyPlus. These r… https://t.co/RGuZGUJVnf

— Disney+ (@Disney+)1588014446.0
Correcting their initial tweet that sparked the uproar. Check out the tweet that set it all off...
Disney hasn't taken the post down...
By sharing your message with us using #MayThe4th, you agree to our use of the message and your account name in all… https://t.co/1Q1UKj9WYQ

— Disney+ (@Disney+)1587996005.0
We can only hope that some of those hashtags will be incorporated into something "special," they're planning on May the 4th. Keep scrolling to take a look at how this artist has reimagined our favorite Disney princesses...