People often refer to Disney World and Disneyland as the "happiest place on earth." If you're a Disney fan or you've been to the parks, then you'll most likely agree with that statement. Besides the crowds, what's not to love about Disney? There's nothing as wonderful as enjoying a Dole Whip while waiting for the Indiana Jones ride. Or how about munching down on a delicious churro with festive flavors while waiting for the Haunted Mansion?
There is no shortage of wonderful things to do when you visit Disney. You've maybe even had the thought, "I wish I could live here!" If you're like me, then you've had that thought.
Well, the good news is, that dream can be a reality. There is a Disney-themed house for sale in Florida! For $850,000 the house can be yours.
The house is only an hour away from the park, so you'll be living close to all the excitement.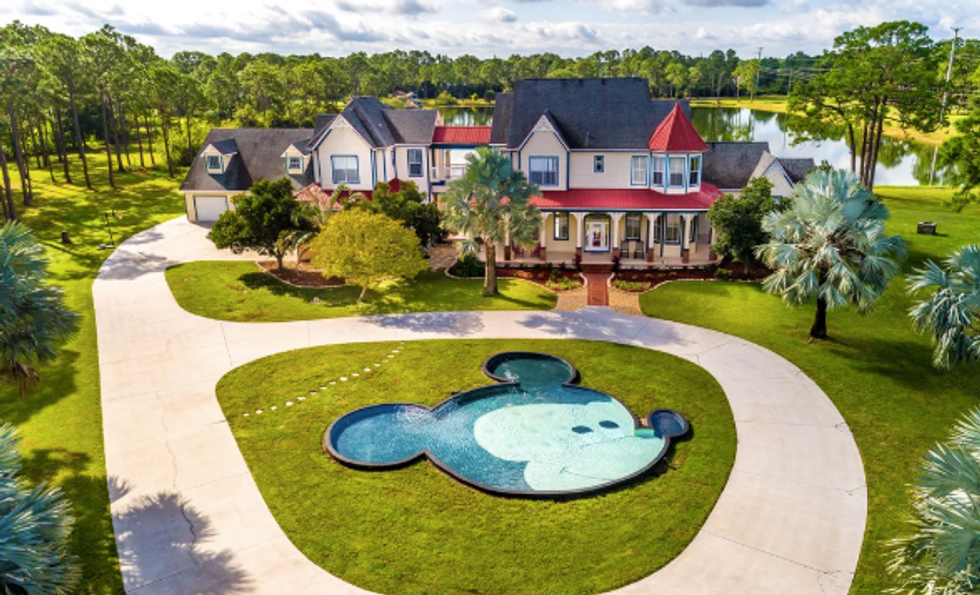 It's a 5-bedroom, 6-bathroom home and
has been
Disney-fied. It's super dreamy.
Each room incorporated Disney elements.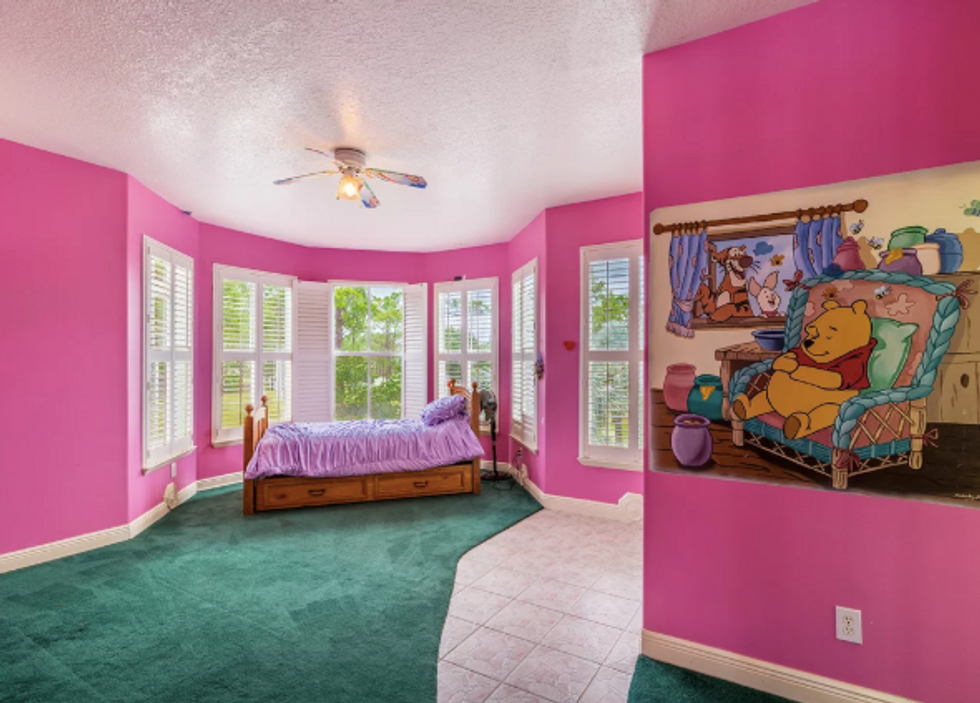 There are beautiful character paintings that adorn the walls and vibrant colors. Um, I'm moving in.
The walls are spacious and bright and feature Disney fan favorites.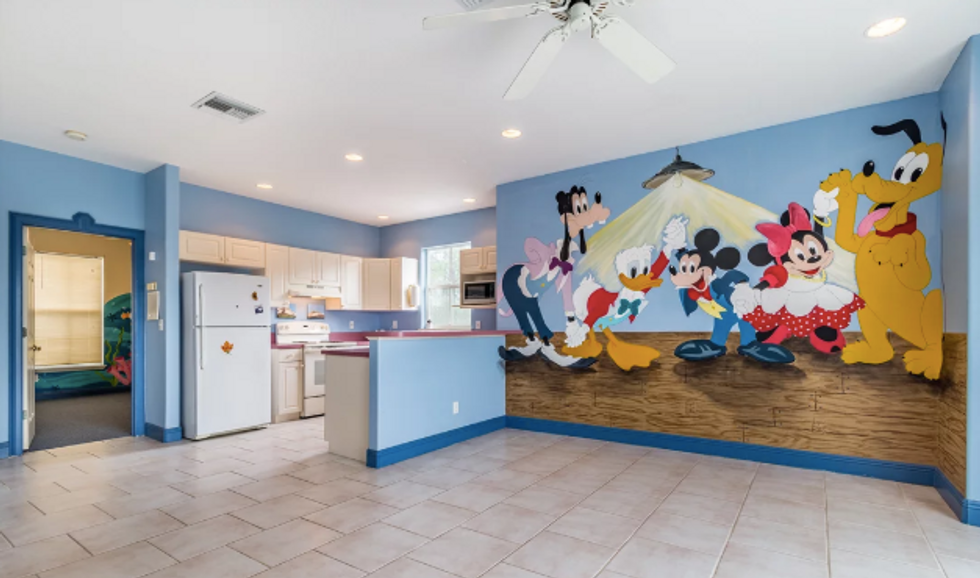 Who wouldn't want to see Goofy, Mickey and Donald while walking around your home? It's an ideal situation, honestly.
You're greeted by Mickey and Minnie every time you come home!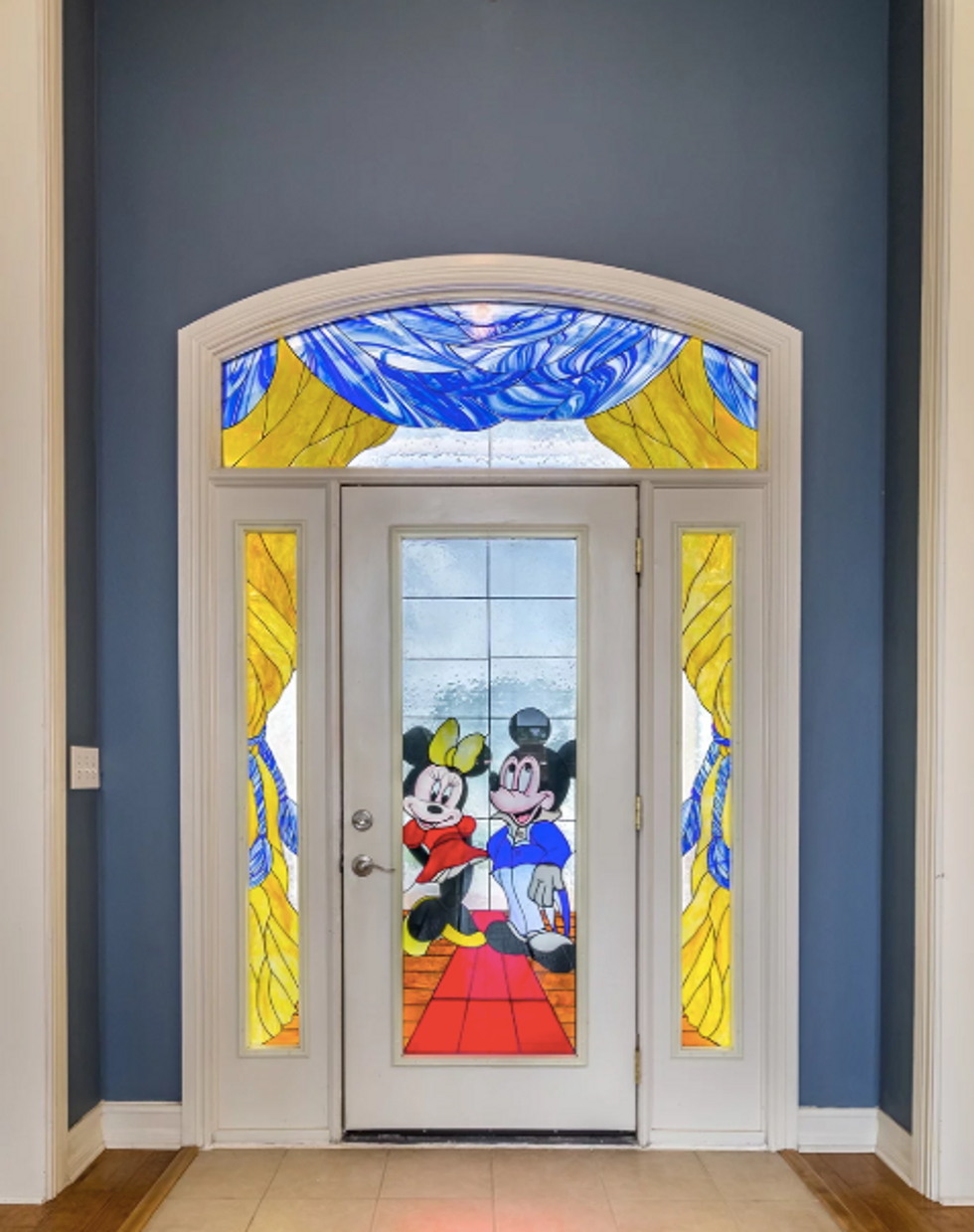 Some people might be weirded out by this, but as a Disney fanatic, I think it's sweet.
Can you imagine growing up in a house like this?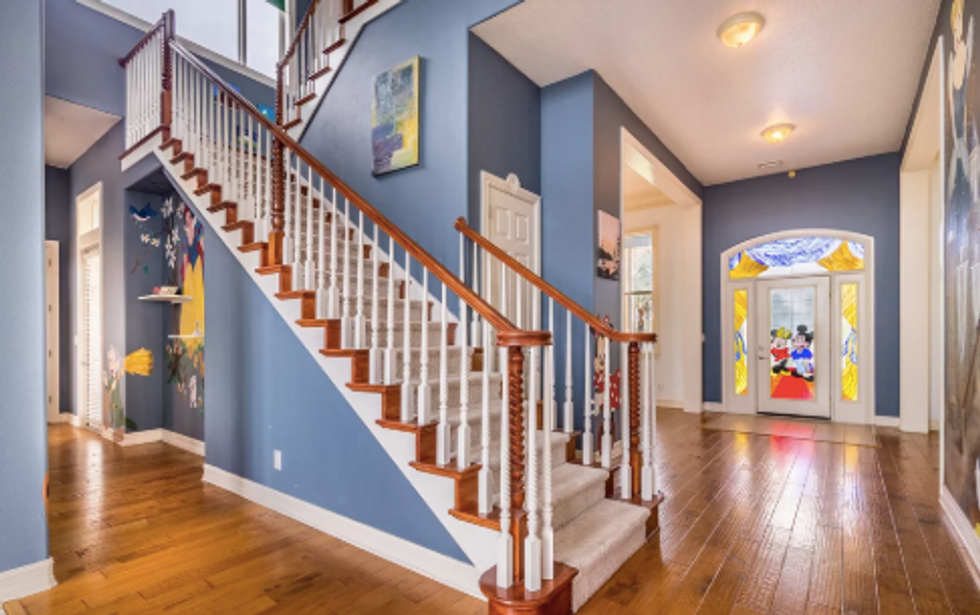 You never have to decorate for parties!
There are little Disney hints everywhere.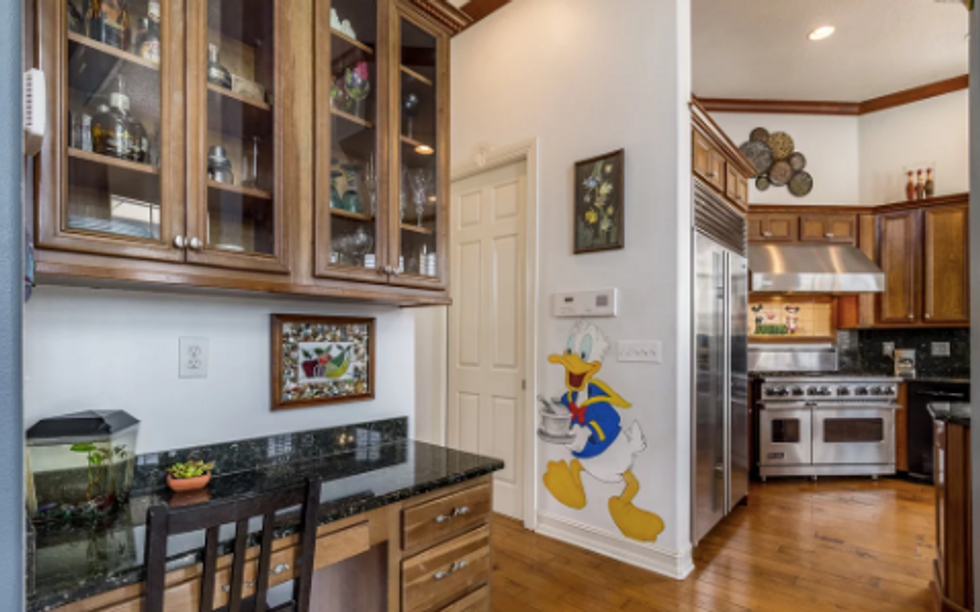 It's like living in a real-life playground or jungle gym. It's perfect for the kid in all of us.
Look at that view.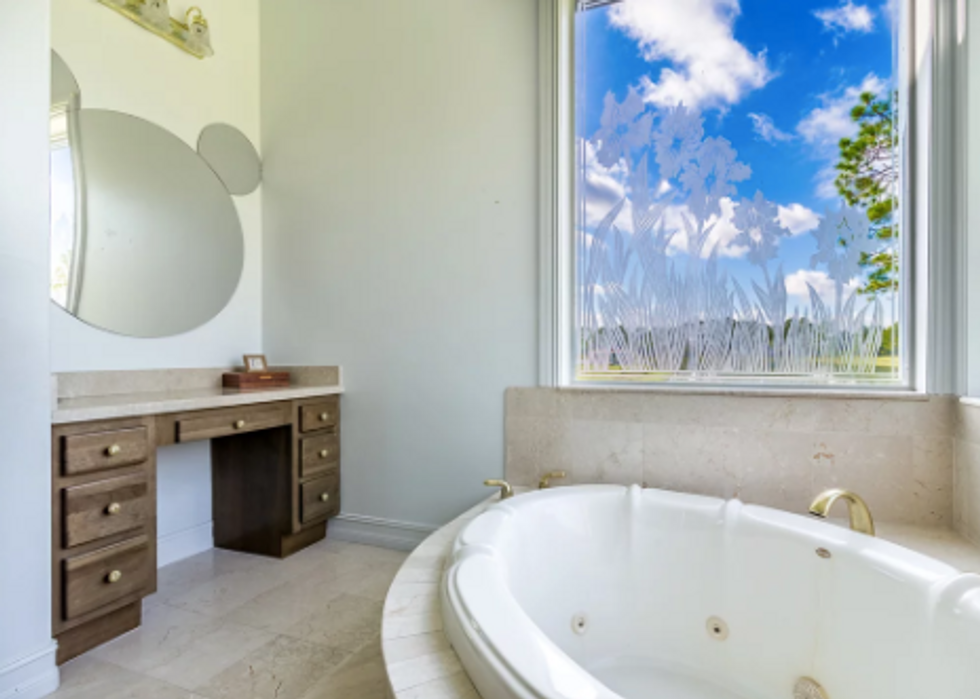 I'm in! Where do I sign up?
It's the coziest house to ever exist.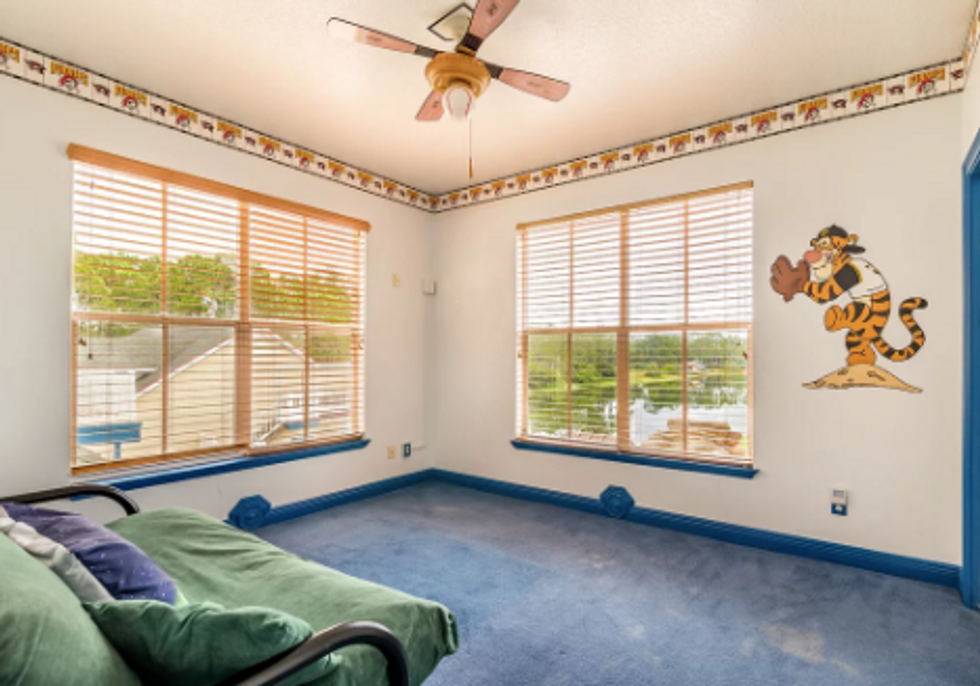 Even if you aren't a Disney fan, you can't deny how cool this place is. Talk about sticking to a theme.
It even has a mickey-shaped pool!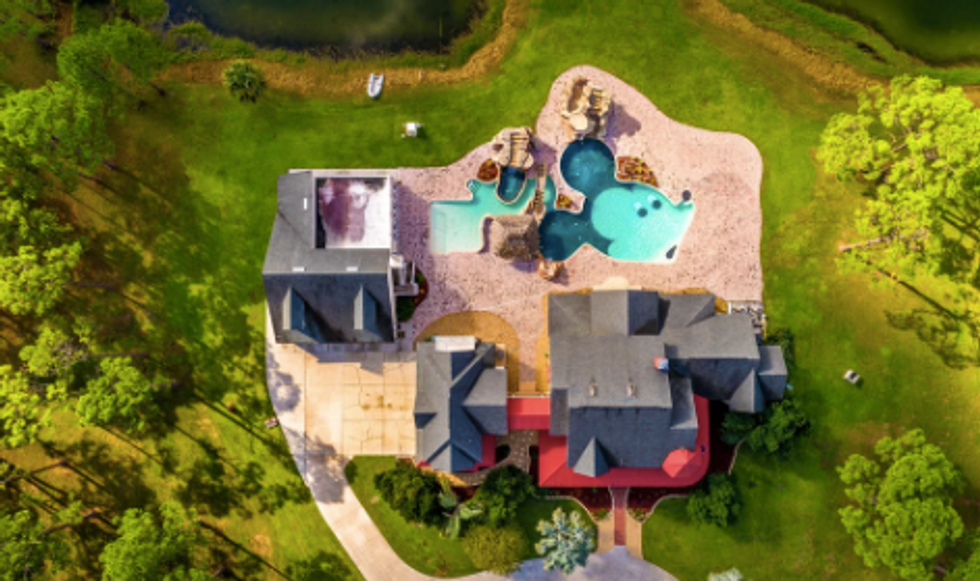 If you were on the fence before, the outside of the home will surely make up your mind.
Look. At. This.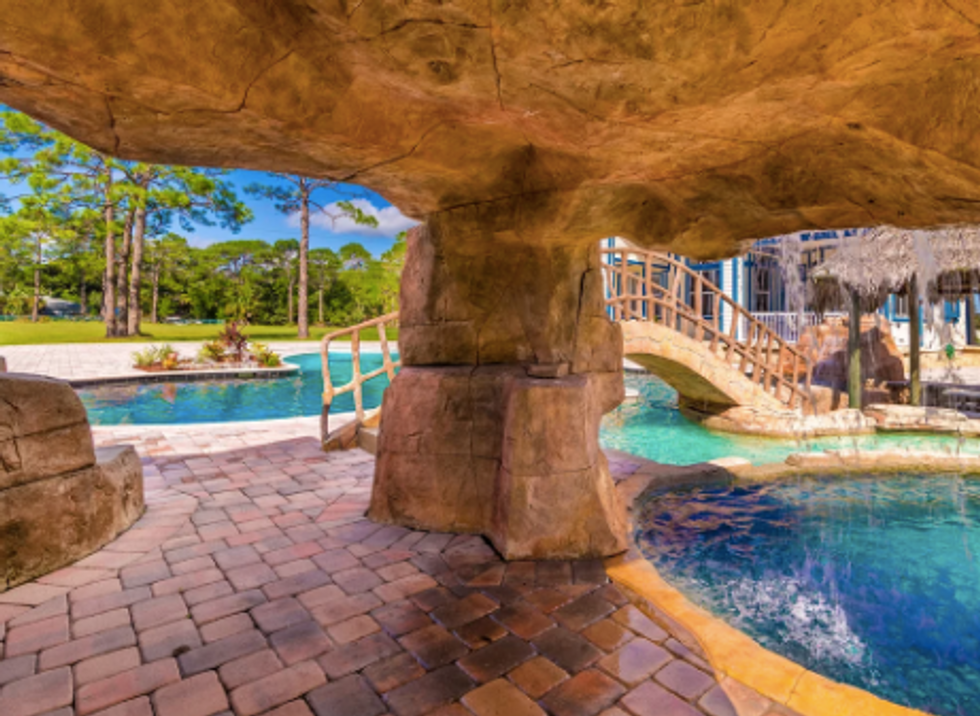 I mean, it's pure paradise! The design is similar to Disney resorts and waterparks.
A stone waterfall? Are you kidding?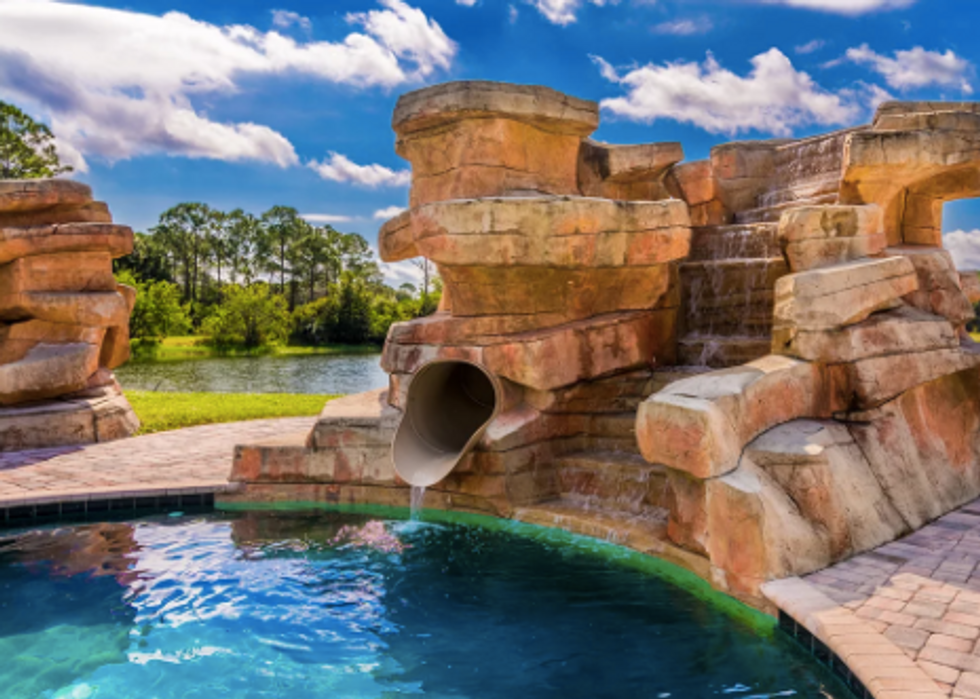 You'd never have to go on vacation again. You could walk into your backyard.
Plus, it's in Florida. It's always hot.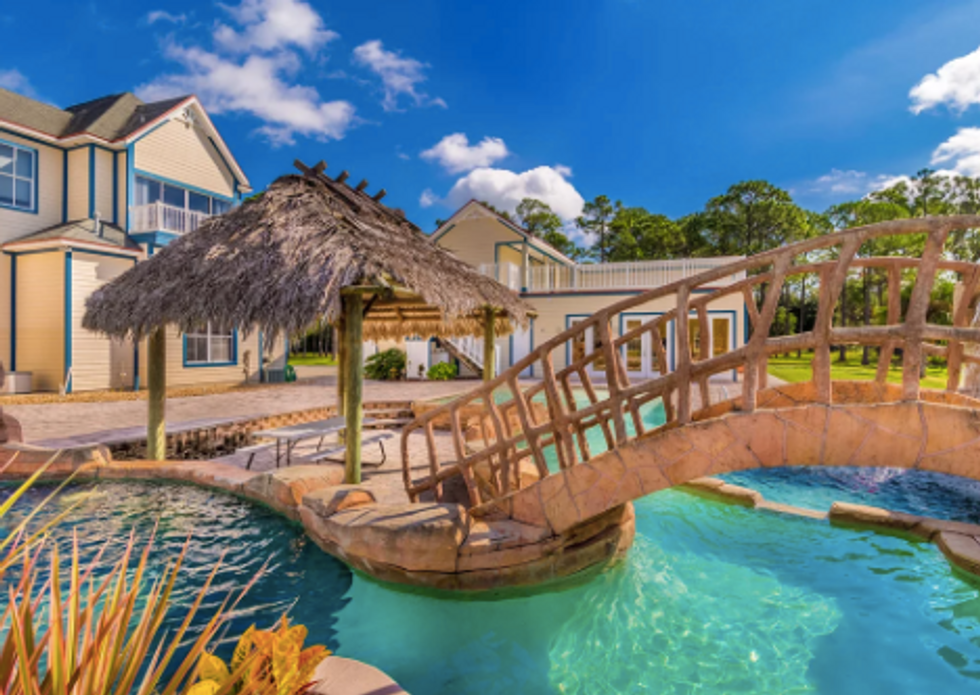 You could use the pool all year. There's even a tiki hut for awesome summer parties.
There's also a bridge because nothing about a Disney house can be too extra.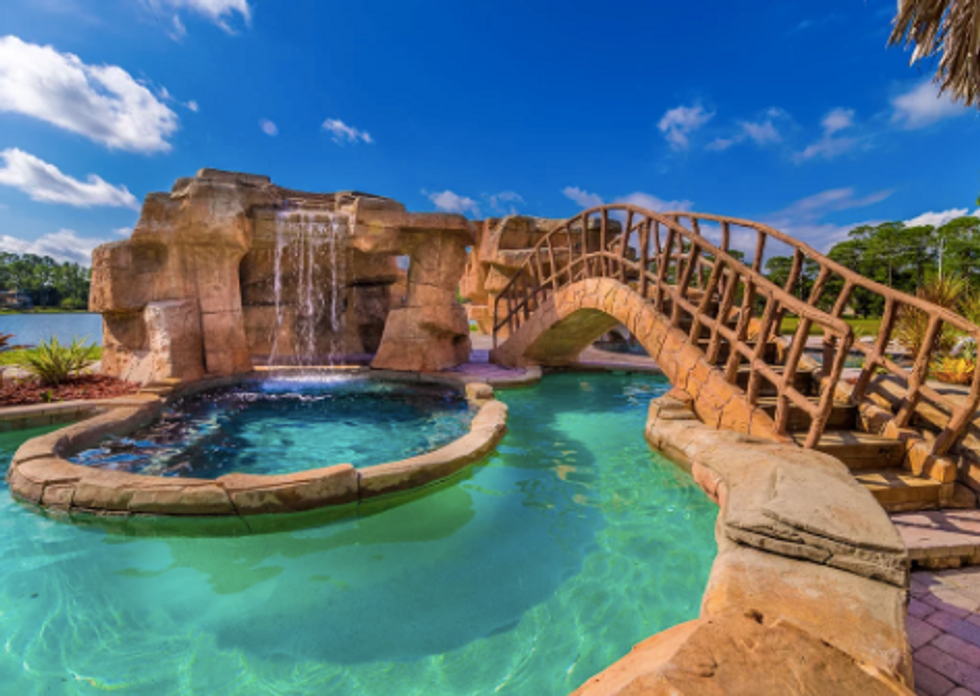 If your pool doesn't come with a bridge, is it even worth having one?
This Disney house is a little ball of sunshine.
How could anyone be in a bad mood living here? You'd be waking up in the happiest place on earth, every single morning!
It's like a fairytale.
Plus, $850,000 is probably less money than the amount you spend at a Disney park anyway. See? Buying this house is economical. Share this with your Disney-obsessed friend!