Long-time Disney-Pixar director and storyboard artist, Rob Gibbs, has sadly passed away.
Gibbs worked on a plethora of projects at the studio including Finding Nemo and Up!. His daughter also famously voiced Boo from Monsters Inc. 
Rob was a veteran of the animation industry.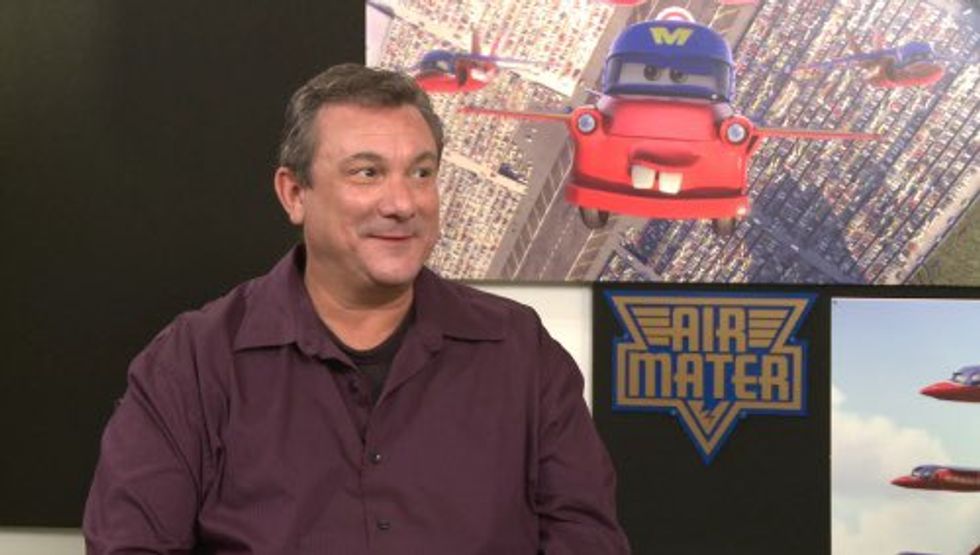 via: Twitter
His career kicked off with Disney, working on big-name animations including
Pocahontas 
and 
Fantastia 2000. 
He then switched over to Pixar...
via: imdb
Here, he earned credits as a story artist on
Finding Nemo, Monsters, Inc., Toy Story 2, 
and 
Up! 
to name a few.
Rob's daughter Mary also worked with Disney and Pixar...
She famously voiced Boo in Monsters, Inc and Sha-Ron in Mulan II.
The creative was currently working on Monsters at Work for Disney+...
via: imdb
The show is a spin-off of the beloved
Monsters Inc
franchise.
According to Comic Book,
the series features the entire voice cast of the original movies and was expected to hit the streaming service in spring next year.
The news of Rob's death emerged after colleges took to social media.
Heartbroken over the loss of Rob Gibbs. If you or your kids have seen any Pixar CarsToons shorts, Rob directed most… https://t.co/HBuT1dGC3F

— Daniel Chong (@Daniel Chong)1587746770.0
"Heartbroken over the loss of Rob Gibbs. If you or your kids have seen any Pixar CarsToons shorts, Rob directed most of 'em. His daughter was the voice of Boo in Monsters, Inc. He was such a positive, hilarious, and heartfelt guy, who cared a lot for his crew. Will miss him."
Tributes have been flooding in.
Rob Gibbs was the 1st person to befriend me when I came to Pixar. He always made sure that no one felt left out. He… https://t.co/F02AaMDMhJ

— Dan Scanlon (@Dan Scanlon)1587772951.0
From colleagues to students, Twitter was filled with messages about the star.
Many who worked with Rob shared their memories of him.
Only worked with #RobGibbs on one film but it was my first feature animation gig & a formative one. In an ocean of… https://t.co/v7pjD6N5Nh

— Melanie Cordan (@Melanie Cordan)1587747432.0
He's clearly touched many lives.
The news of his death is utterly devastating...
Our hearts broke this morning when we learned of the sudden passing of #RobGibbs, co-director on our animated film… https://t.co/P1rU6Ylc01

— MovieBrats Pictures (@MovieBrats Pictures)1587775028.0
And is a huge loss to the animation world.
Thoughts are with his friends and family at this difficult time.
RIP to the super talented Rob Gibbs. Rob was a Pixar writer, animator and story artist. He will be missed

— Dan Brown (@Dan Brown)1587772584.0
"One of the best and FUN times I ever had  
@Pixar
was working on
#TokyoMater
with Director,
#RobGibbs
. Heartbroken over the news of his passing away. He was a tremendous talent, super funny, and just a great guy! My condolences to your family. Miss you man."
His cause of death is not yet known.
R.I.P. Rob Gibbs. Thanks for all your work and love

— The NoodleDoe🍜🦌 (@The NoodleDoe🍜🦌)1587776549.0
Such devastating news. R.I.P. This is a breaking news story. More updates will follow.