If you've ever wanted to spend the day in a blanket while avoiding disapproving and concerned glances from friends and family, have we got a treat for you. One clever Etsy designer has come up with a solution which allows you to lounge without looking like a slob. Carol Hladik designs hand-crocheted blankets that look almost identical to your favorite Disney Princesses' gowns to allow you to stay warm while looking uber-glamourous.
Whether you're a Belle or a Cinderella, Hladik has the perfect option for you to spend your lazy Sunday in. And at just $6 per pattern, we reckon you'll be hard-pressed to choose just one.
Everyone loves a Disney Princess.
For many of us, these movie characters represent a particular part of our childhood, which may be why they stay so close to our hearts.
But there's one thing, in particular, that we all love.
The Disney Princess dresses are an undeniable part of their appeal. What little girl doesn't dream of wearing a gown like this one day?
And there are plenty to choose from.
Who can pick their favorite, when it seems like every single Princess has what can only be described as a dream dress?
And there's another problem.
While these dresses are absolutely stunning, they certainly don't look the most comfortable. We can't imagine spending a lazy day lounging around in a gown like these.
Because our lifestyles (unfortunately) aren't that princess-y.
In fact, if we're honest, we spend far more time napping on the couch than going to balls.
But one creative genius came up with an idea.
Carol Hladik, home-school teacher and full-time mom from Wichita, Kansas, came up with a way to blend relaxing on the couch with a definite touch of glamour.
It all started out of boredom.
She started crocheting as a hobby, but when she was recovering from foot surgery, she found herself having more time than ever to dedicate to her craft.
With so much time to spend on her couch ...
Hladik decided to use her time wisely, developing her hobby into something far more.
She started with more traditional patterns.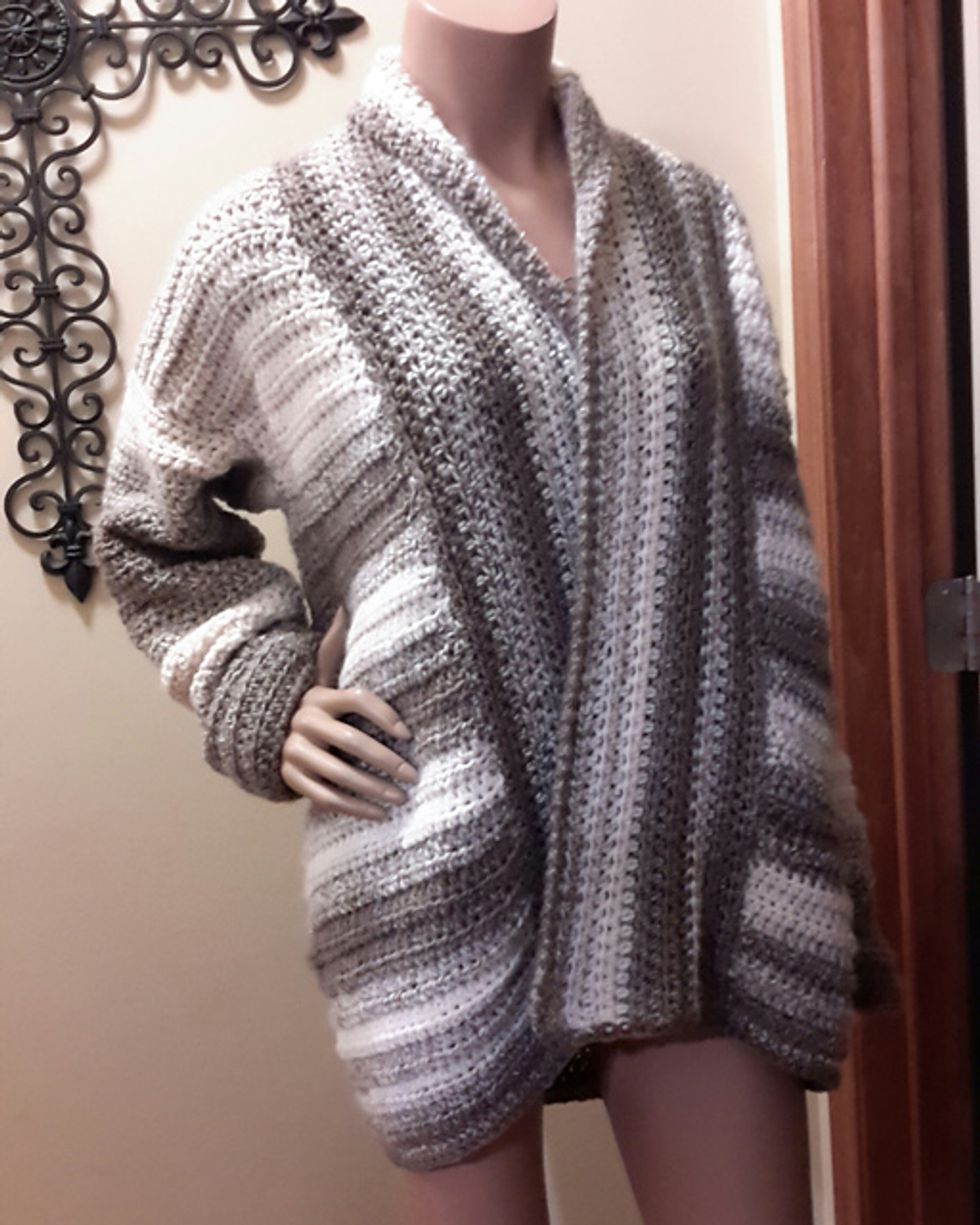 Hladik released her first original pattern on craft website, Ravelry - the
Brandi Cardigan
. It was remarkably well-received, and this encouraged her to get more experimental.
And her next ventures certainly thought outside the box.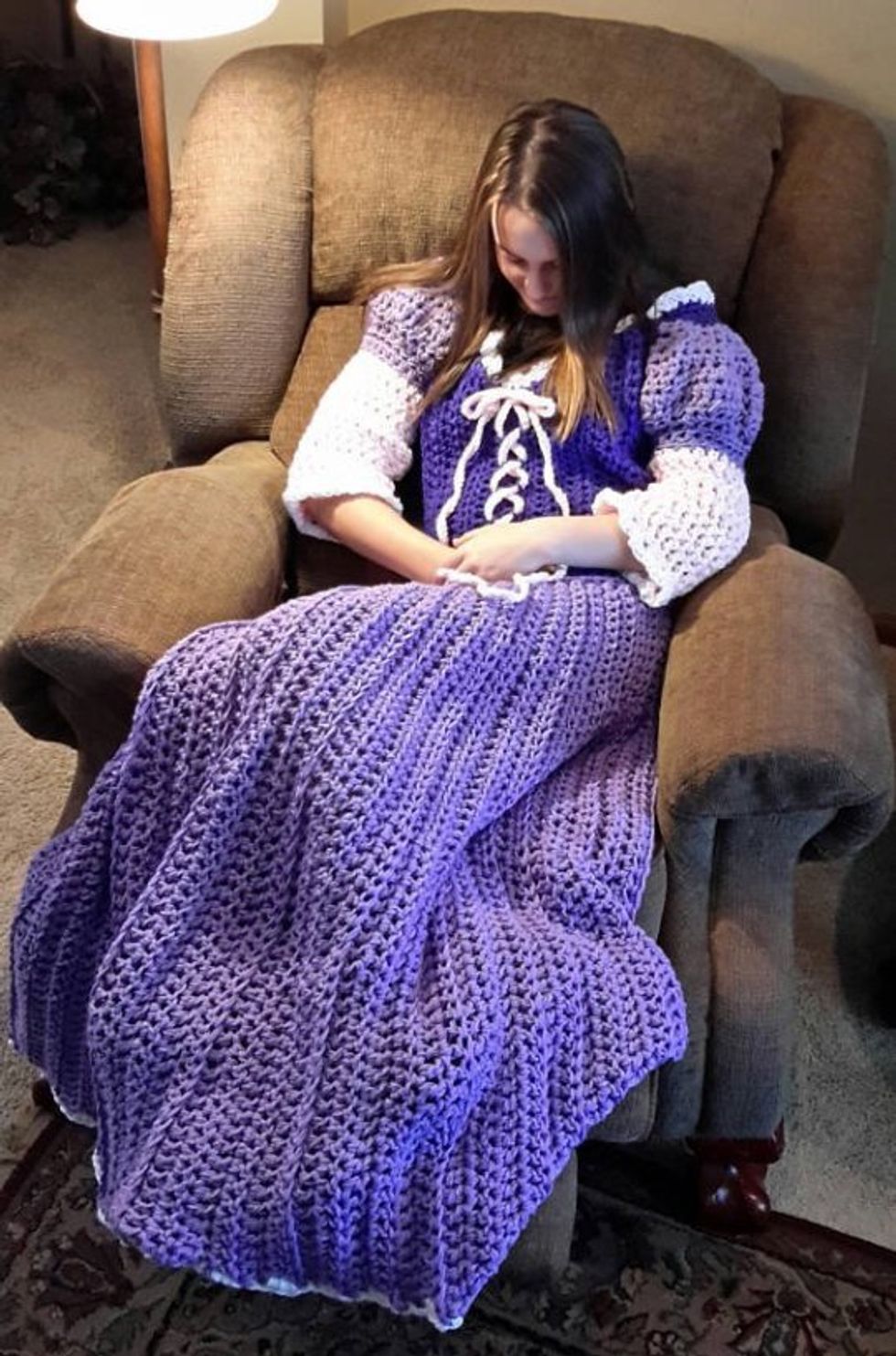 "I love blankets, and thought it would be fun to make one that looked like a princess dress. The first one was the Yellow blanket. I was overwhelmed with the response and requests for other designs,"
she shared
.
Hladik bases her designs on her fave princesses.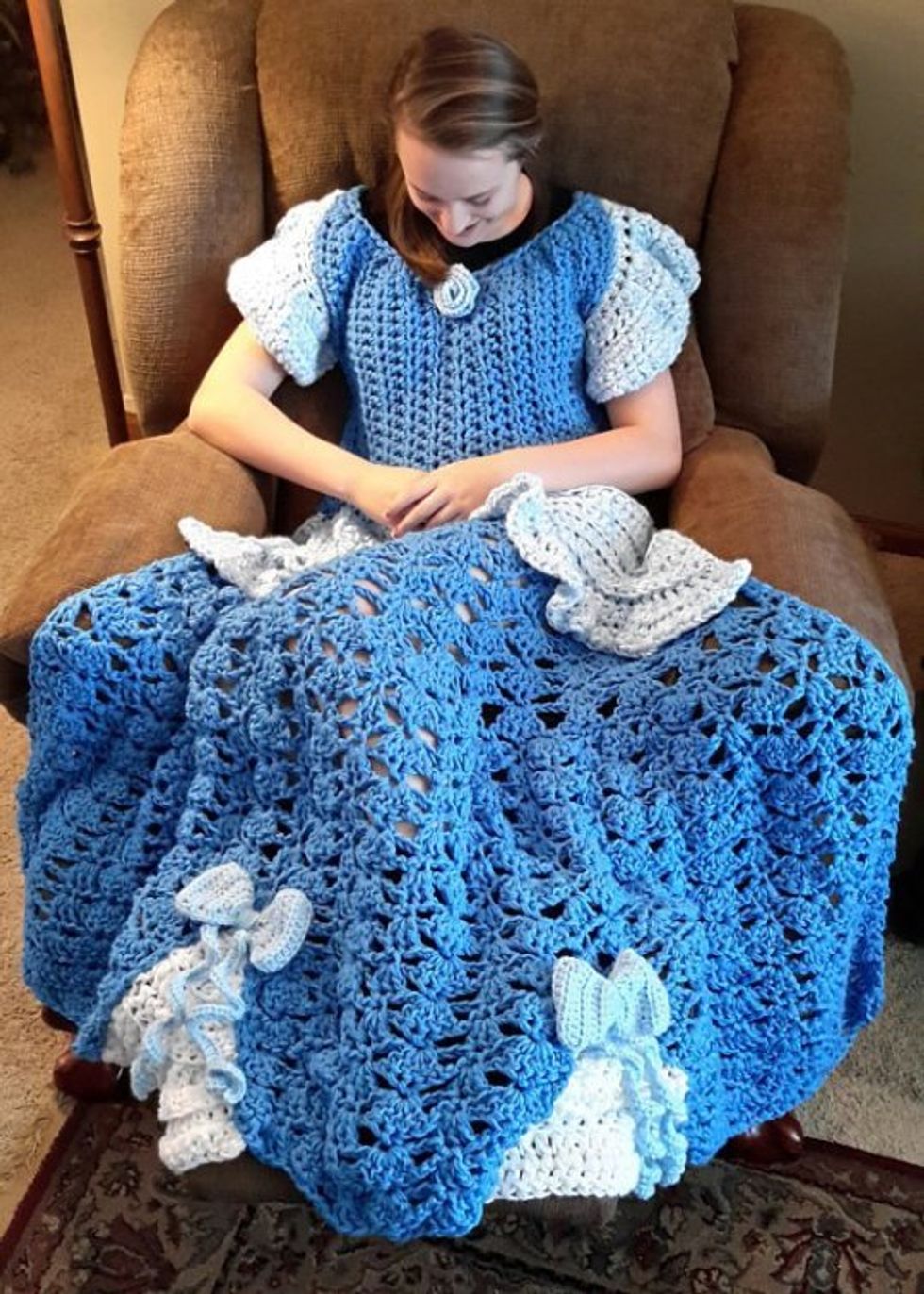 She claims to be a lifelong Disney fan and says that Belle is her favorite of the gang because of her humble beginnings.
Her designs come in a range of sizes.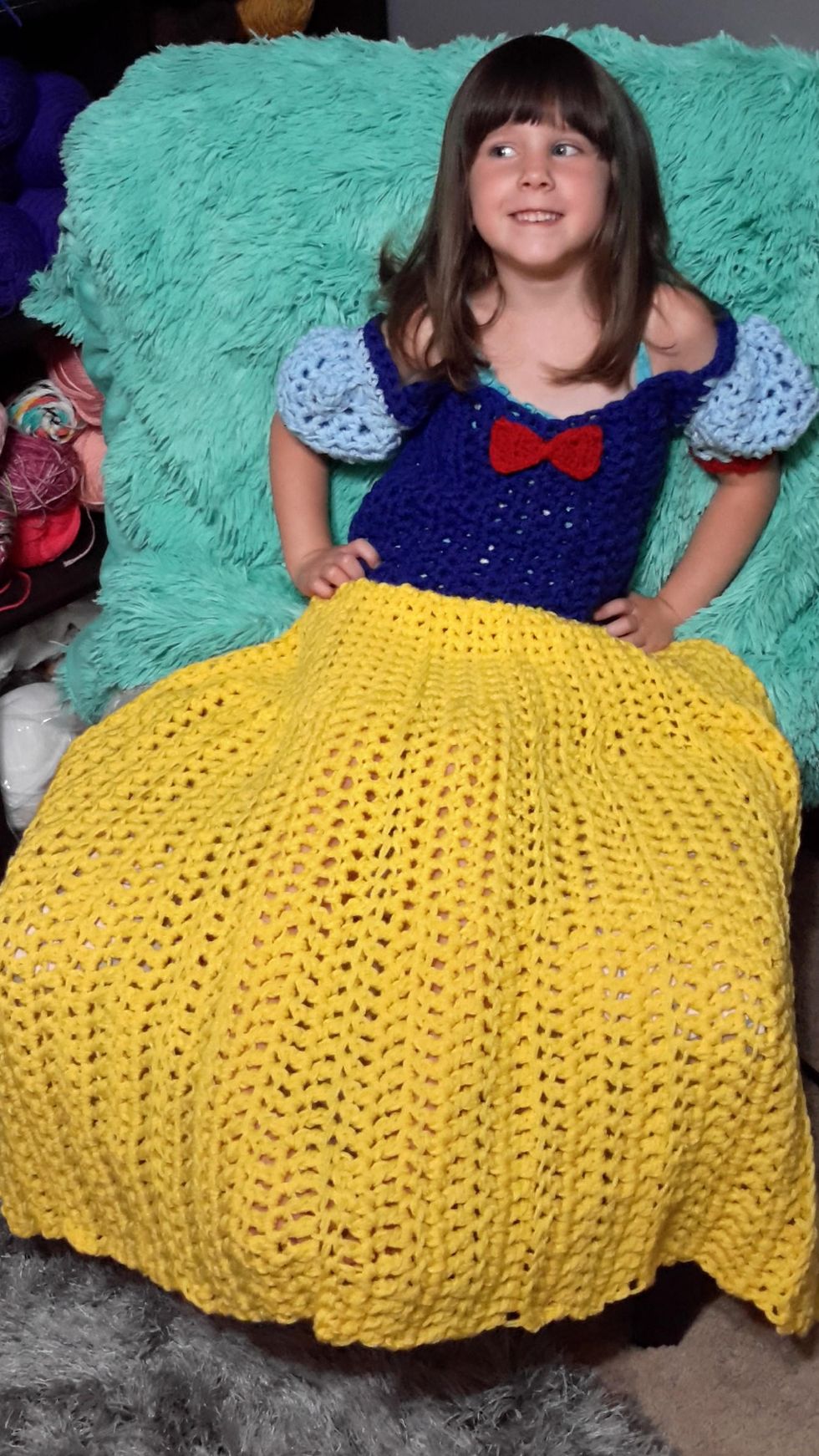 They include blanket options for babies, kids, adults, and even plus-size options, so no one has to miss out on the fun.
Though the designs look like dresses ...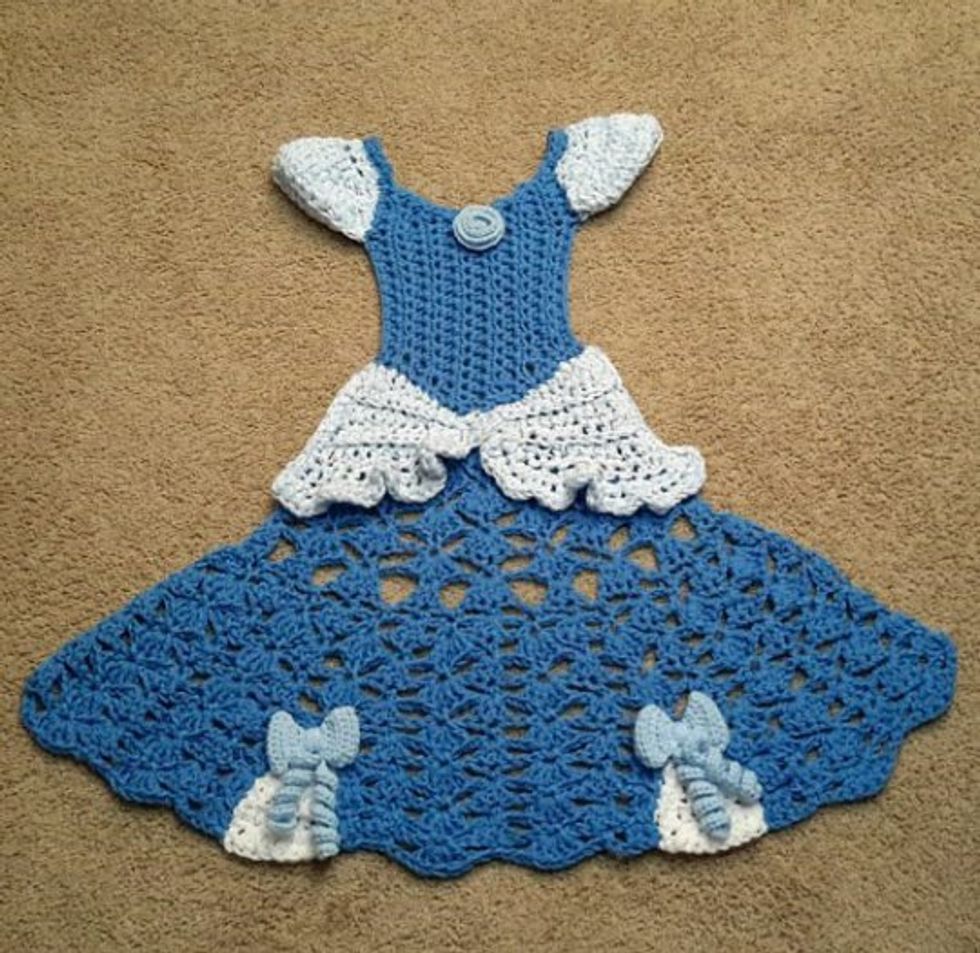 They're actually a clever optical illusion of a one-dimensional blanket with sleeves. Stand up, and it becomes clear they're actually blankets.
Hladik started with princess designs.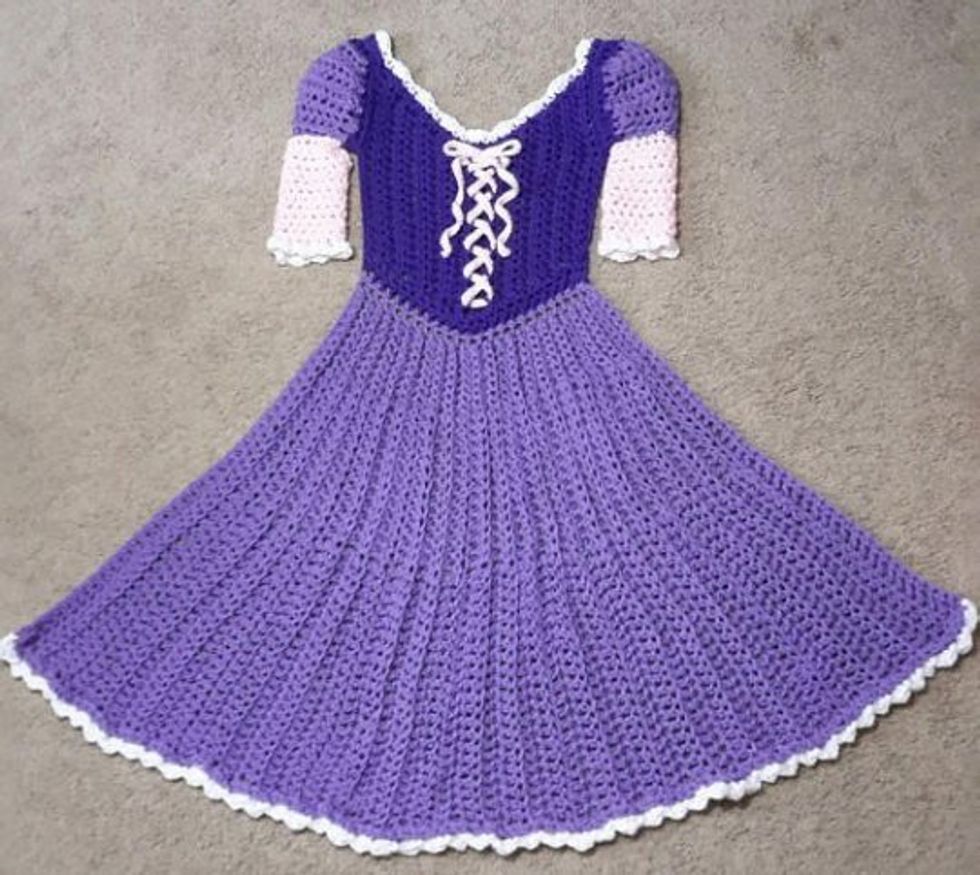 But because she's not actually affiliated with Disney in any way, she can't use the brand name in her advertising.
She's recently expanded her horizons, too.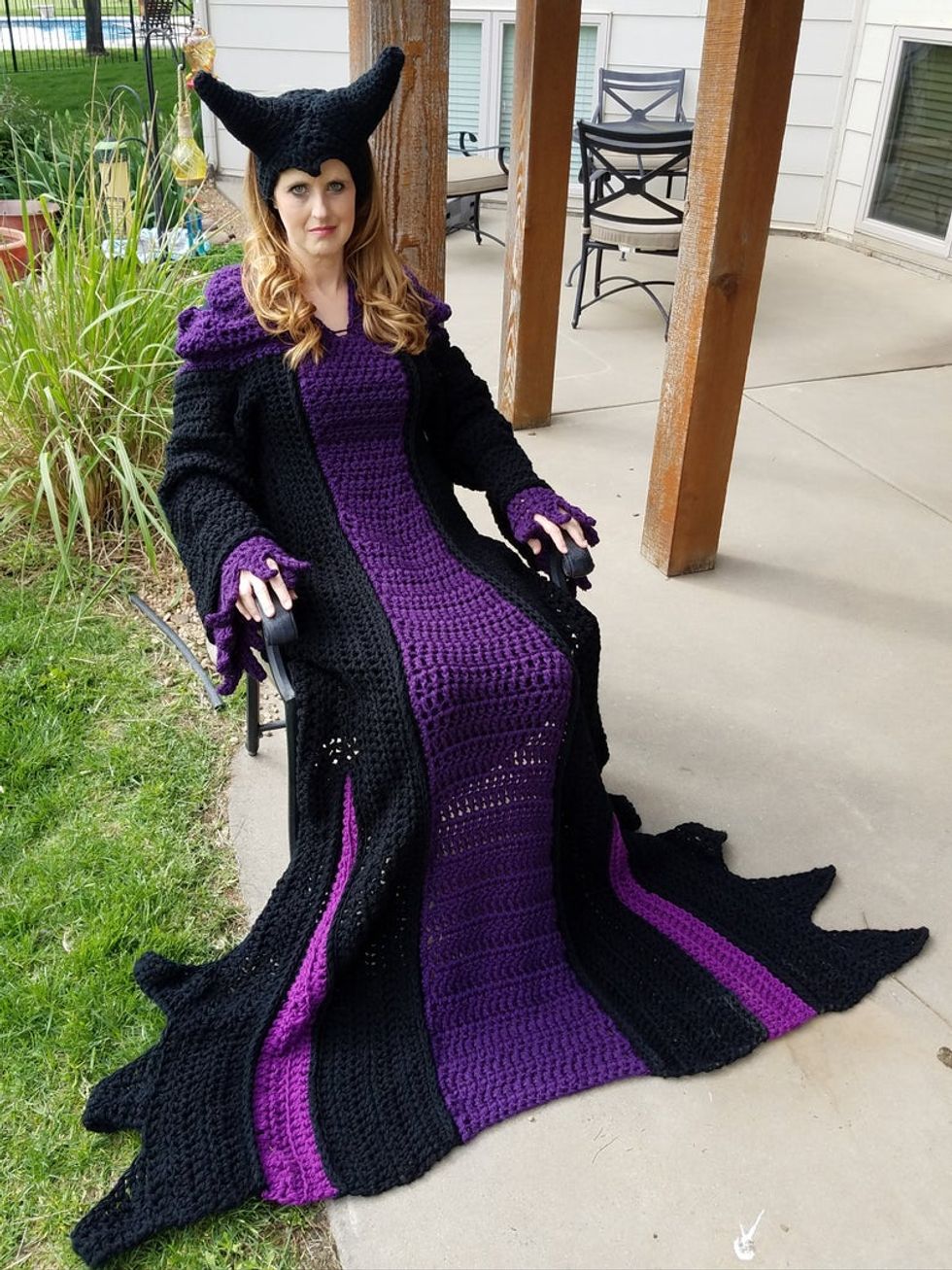 Thanks to the incredible response that her designs have received online, Hladik has expanded her range past the princesses, and now even includes options for villains.
And that's not all.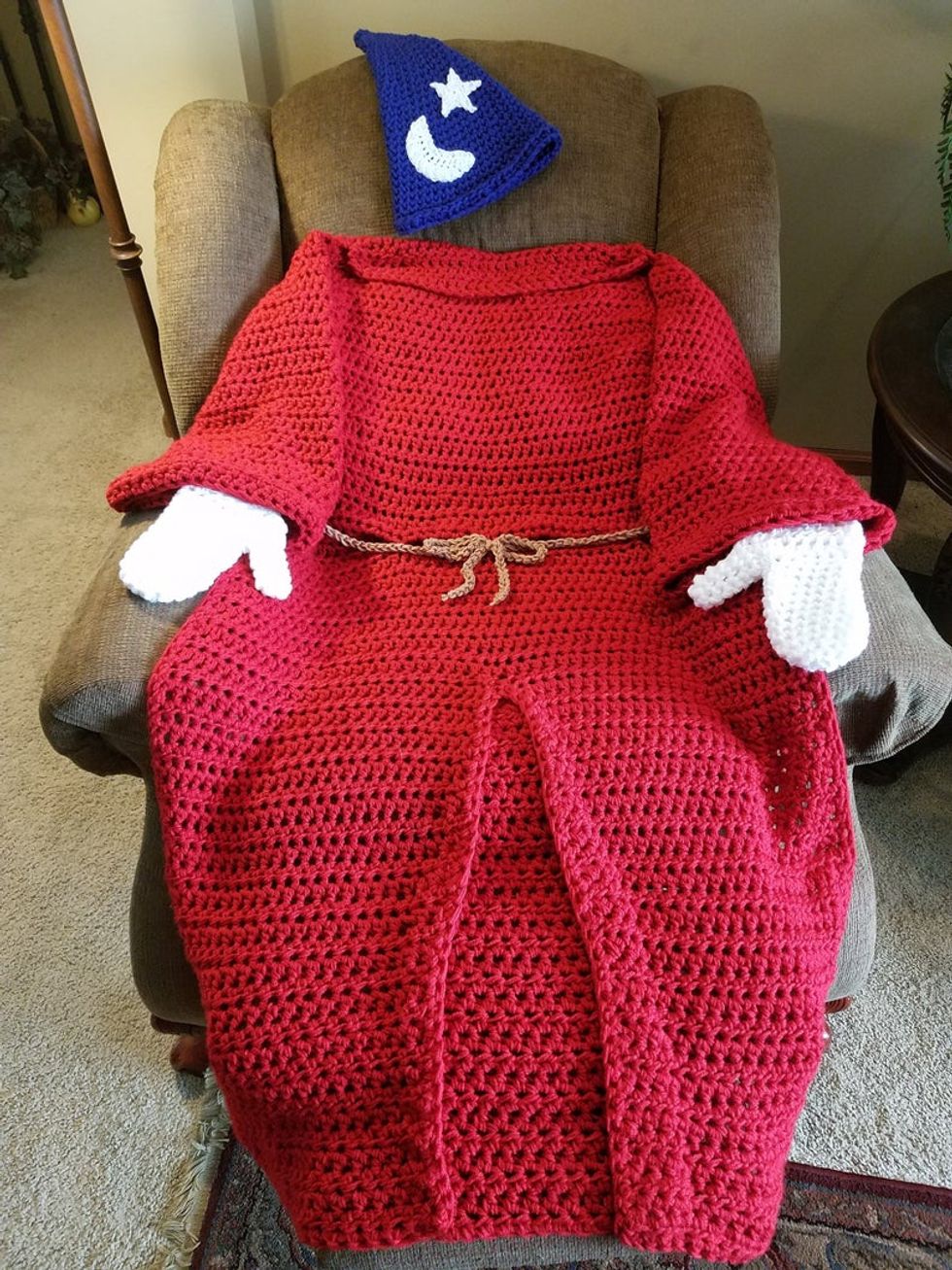 She also offers blankets inspired by other Disney characters, including this
Fantasia 
option.
Her designs aren't just for female characters.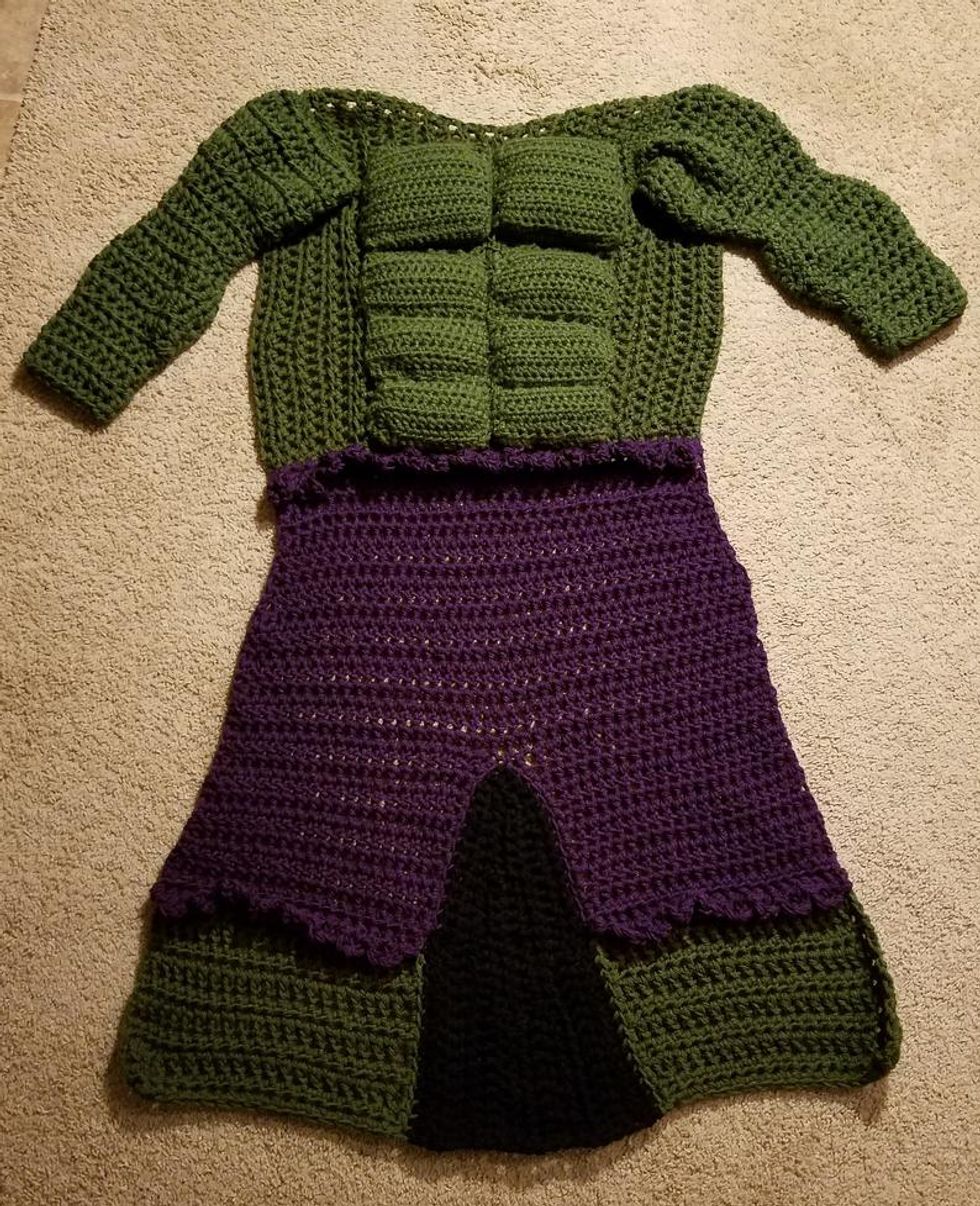 This Hulk-inspired blanket would be any Marvel fan's dream napping option.
Hladik doesn't just stick to one cinematic universe.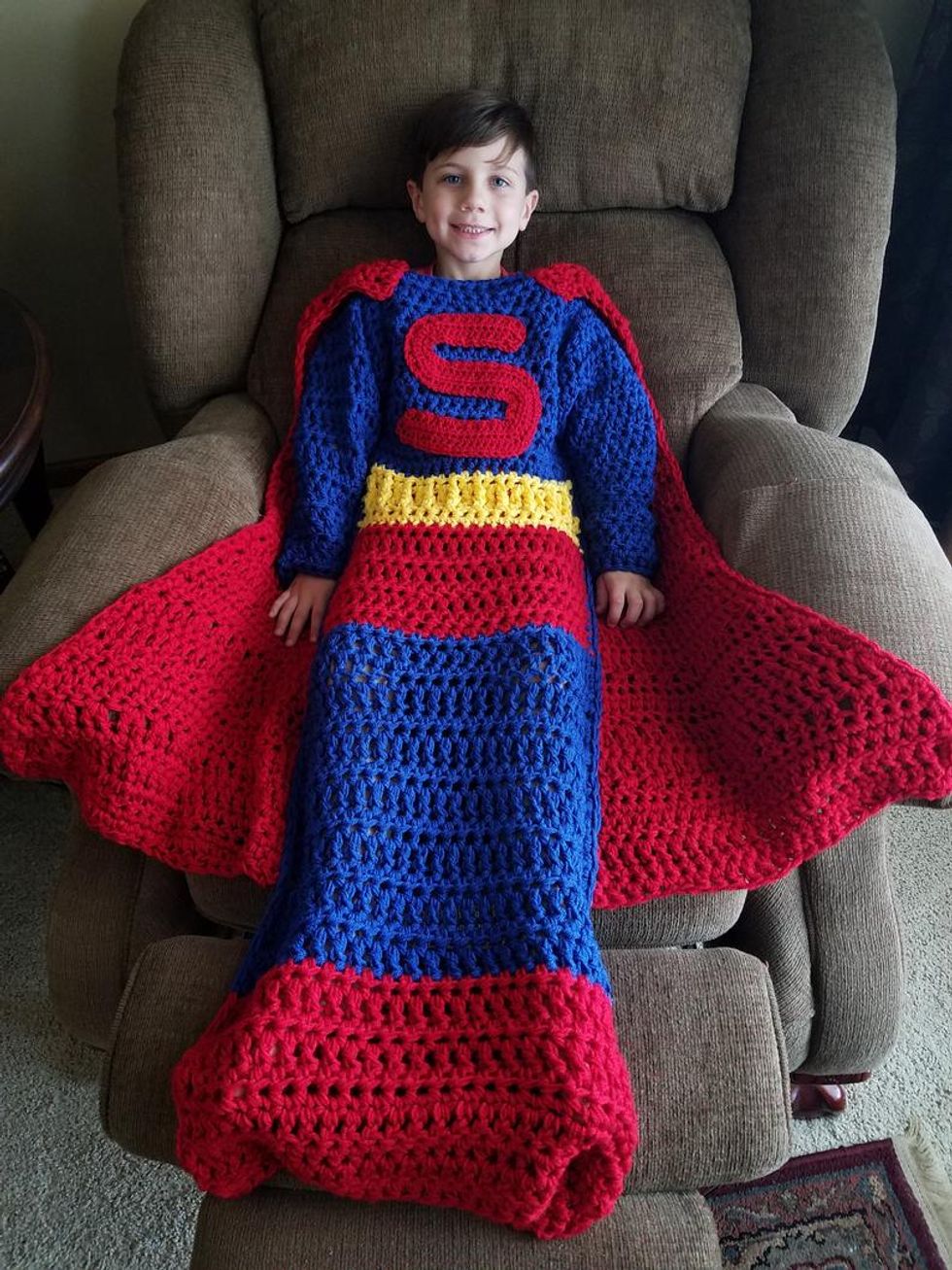 And she continues to want to please her customers. "It is overwhelming and amazing! I have received so many kind and encouraging messages. 'It is hard to put into words the emotions I have experienced!"
So if there's something you fancy...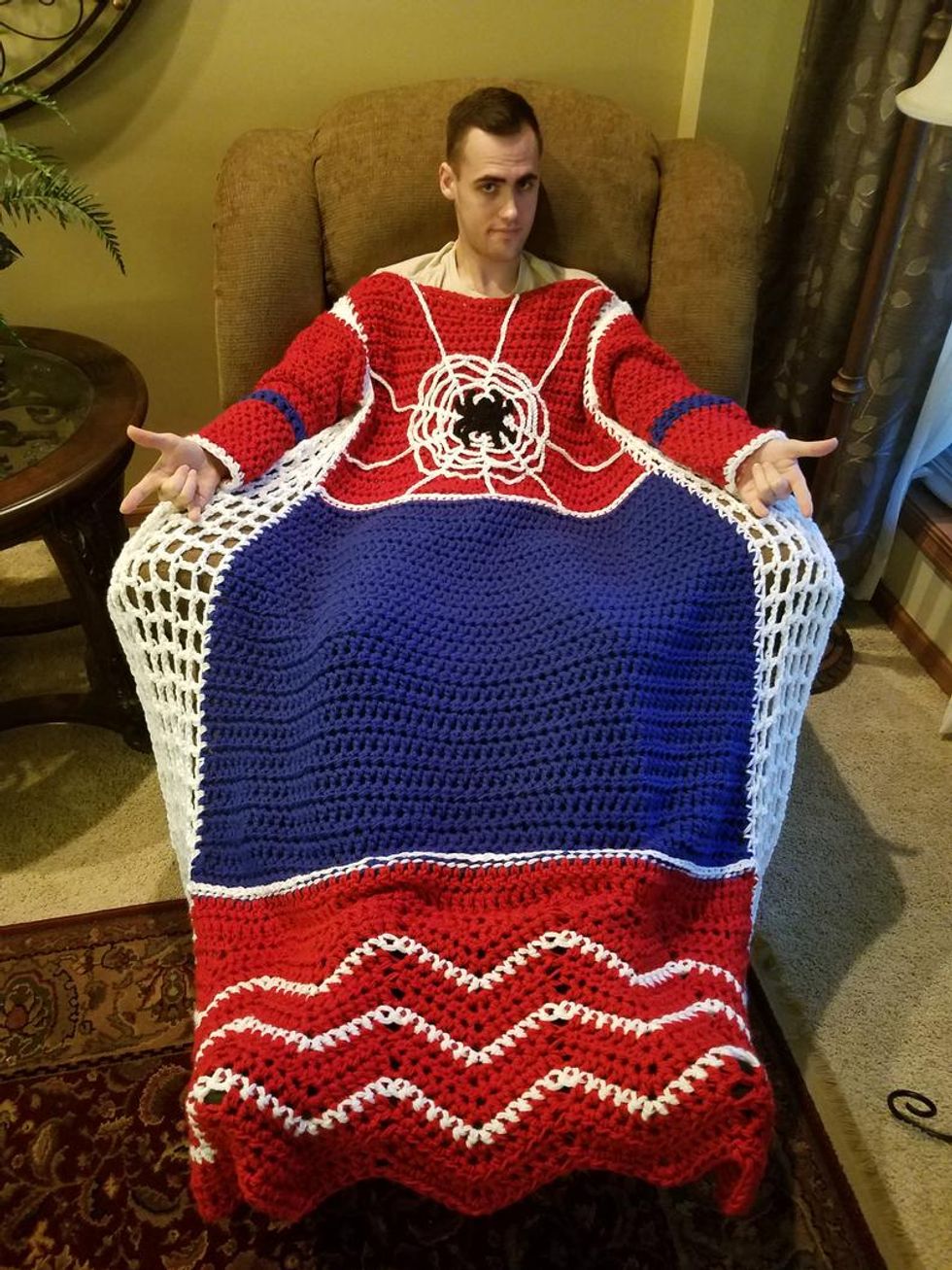 It's likely that Hladik already has a pattern in the works. "I have been working pretty much non-stop since February to come up with other designs and add sizes to the current ones. I hope to be able to add other items to my shops soon."
But there is one caveat.
Hladik's store
sells the 
patterns
that you need to create these blankets, rather than the finished items themselves. So if you want one, you're going to have to hone your crochet skills! But if you're looking for something super cute that you can buy right now, keep scrolling for the swimming trunks that your dog has always dreamed of.