These Disney stars started off as innocent kids on our televisions, but as they grew up, they matured along with us — some faster than others...
Britney Spears — Then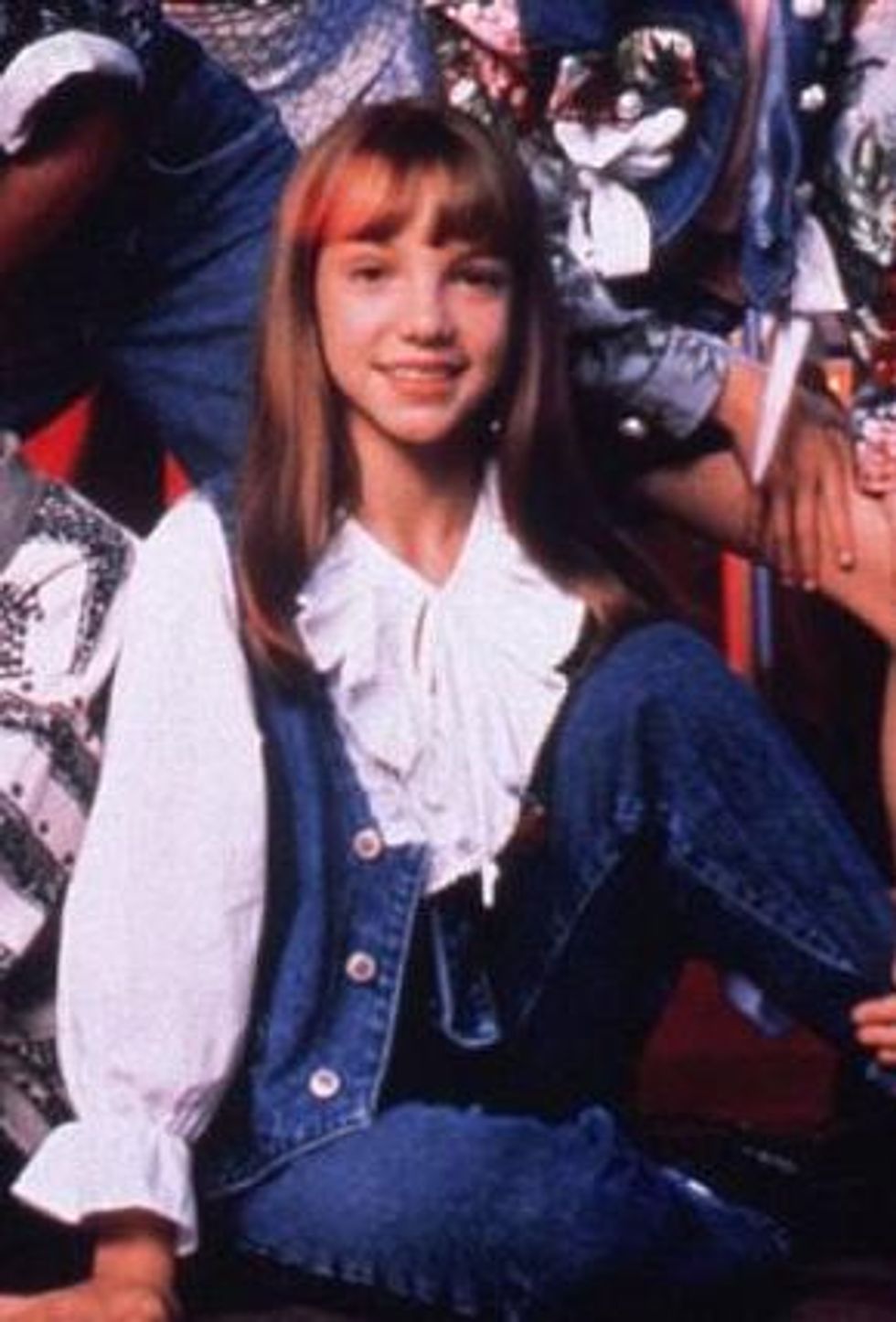 Known for
The Mickey Mouse Club
, Spears was only 12 years old when she was cast on the revamped version of the classic Disney variety show.
Britney Spears — Now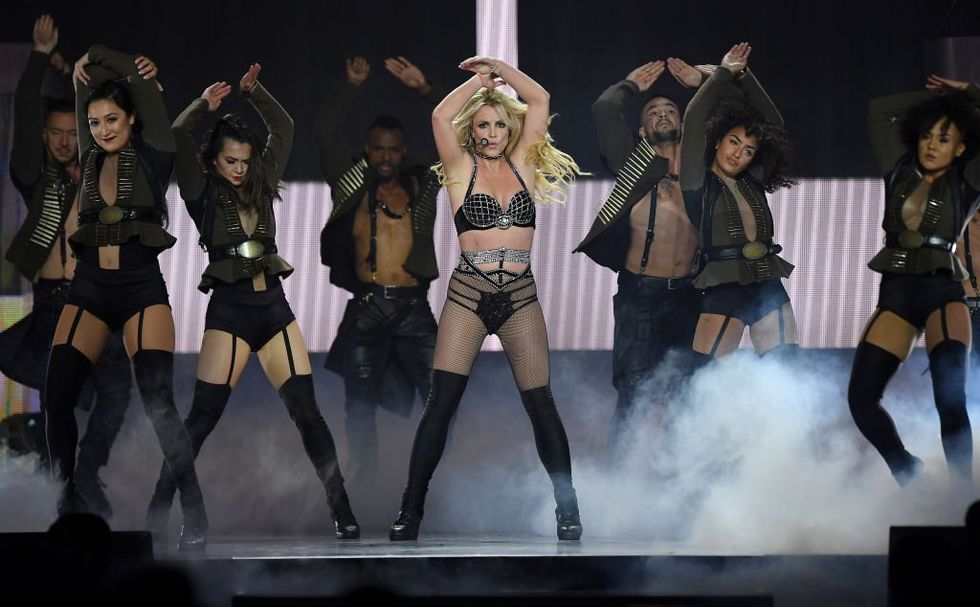 Brit Brit's all grown up! The pop superstar transformed from wholesome Disney cutie into a scantily clad sex symbol seemingly overnight, and she's been rocking teeny-tiny costumes and provocative dance moves ever since. You won't believe this next one...
Christina Aguilera — Then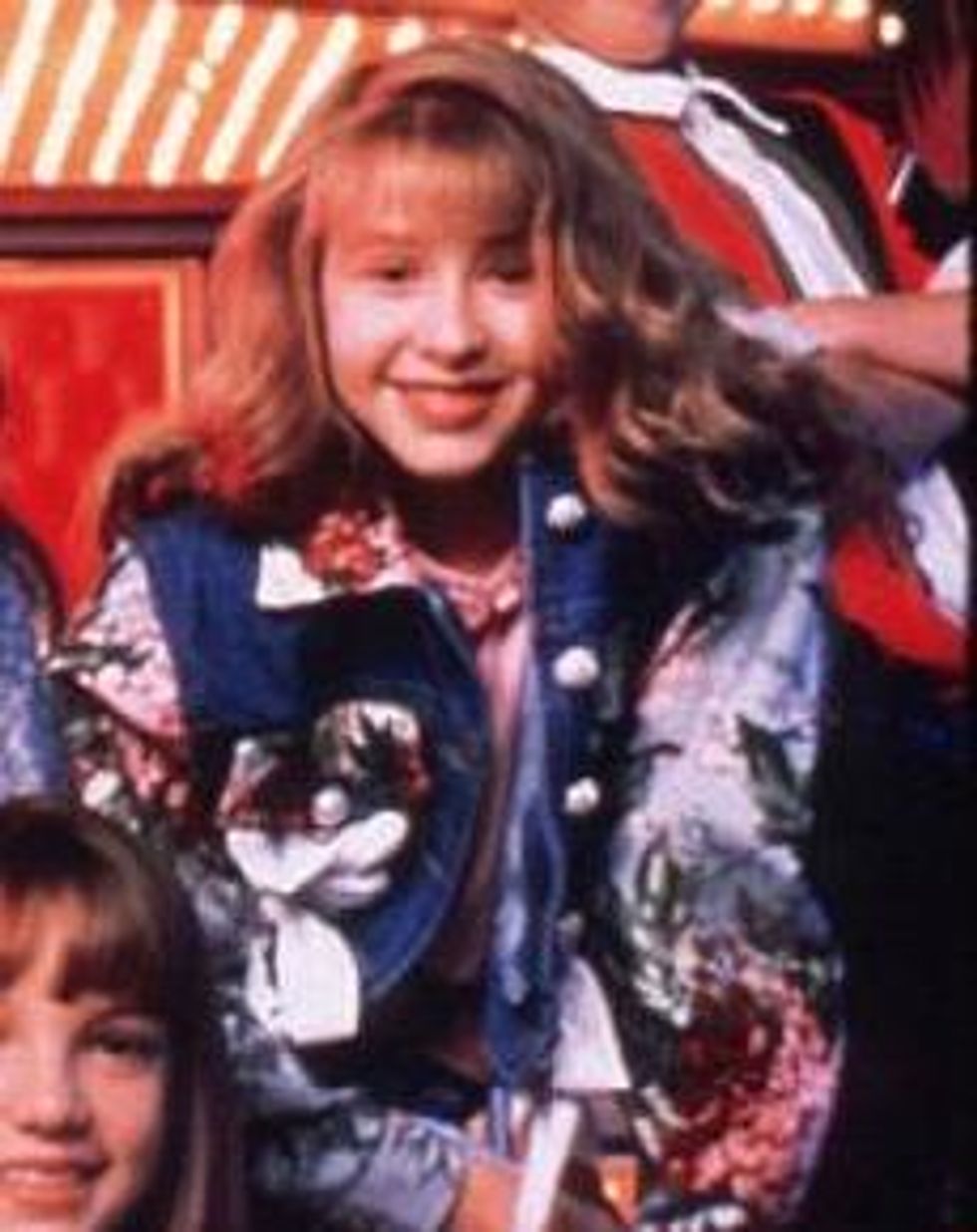 Like Britney, she also got her start on the
Mickey Mouse Club,
performing in a variety of sketches and musical numbers.
Christina Aguilera — Now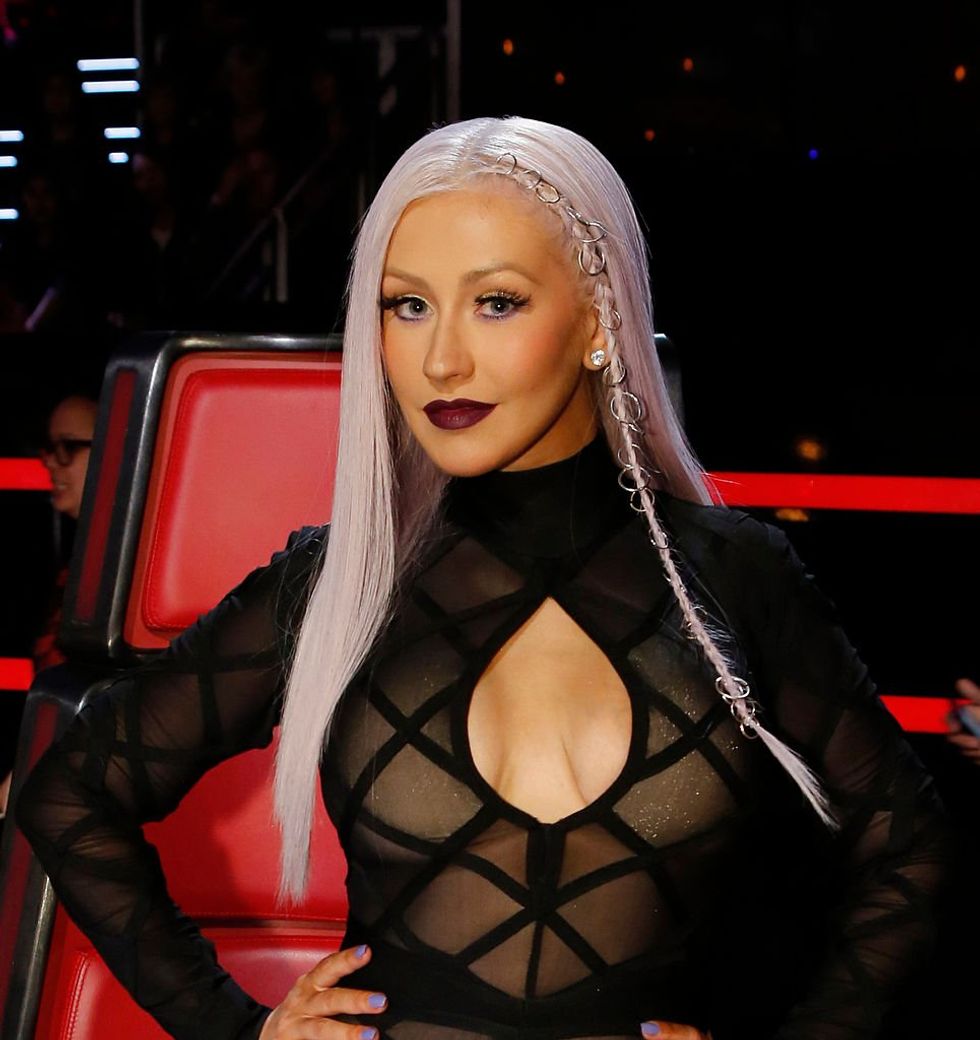 What a difference a few short years can make! After leaving the MMC she wowed fans with her huge voice and sexy style. She now stars as a judge on
The Voice
on NBC. This next glow-up will make your jaw drop.
Lindsay Lohan — Then
Before she was a tabloid mainstay, Lindsay was a star in countless Disney films. Some of her most notable performances include Hallie and Annie in The Parent Trap and Anna in Freaky Friday.
Lindsay Lohan — Now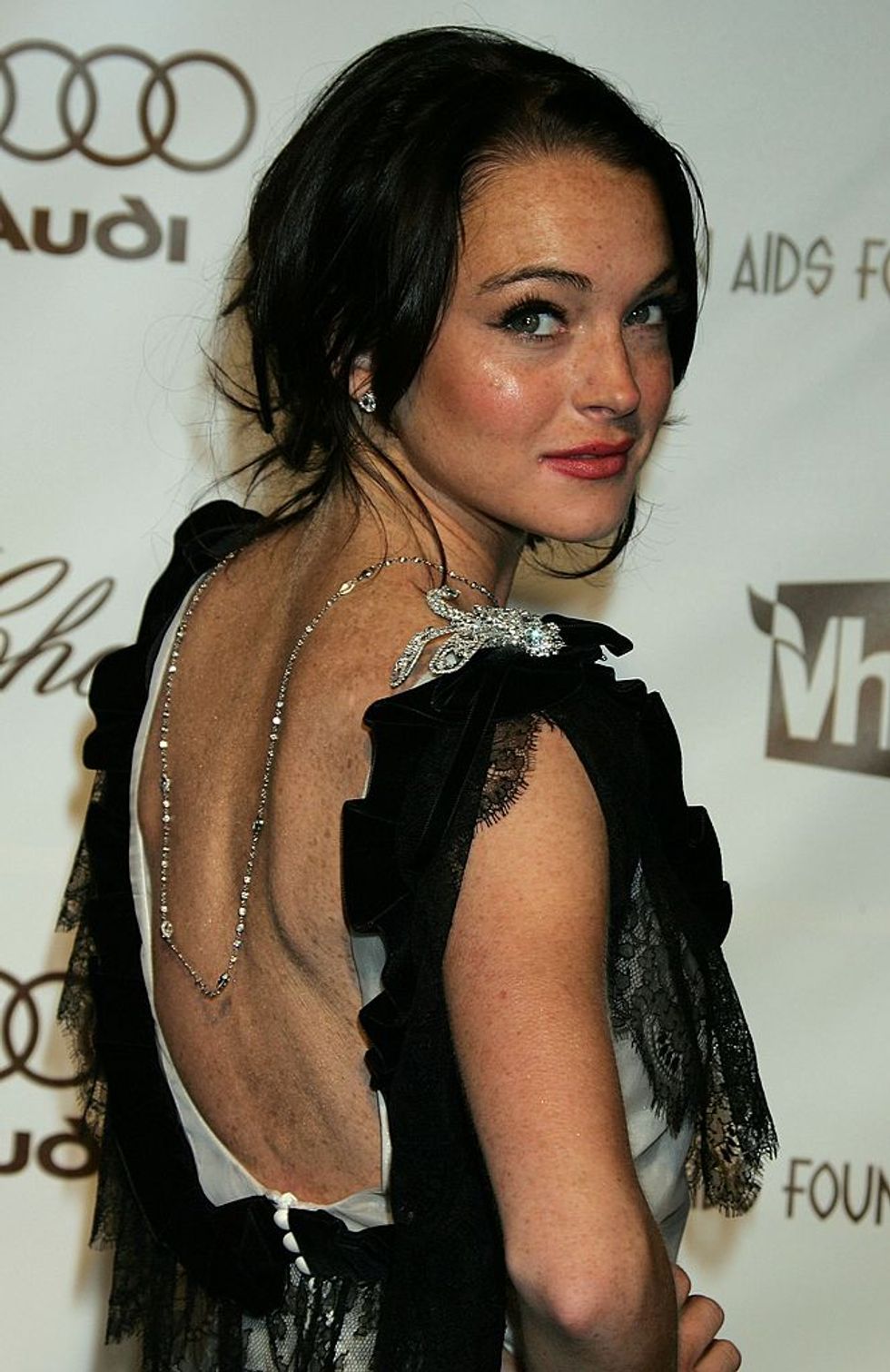 But, as all child stars do, she grew up...some would say a little
too
quickly. And though she did manage to shake the title of "child star," she wrestled with personal demons, though many believe she's on the road to recovery. You probably won't even recognize this next one!
Shia LeBeouf — Then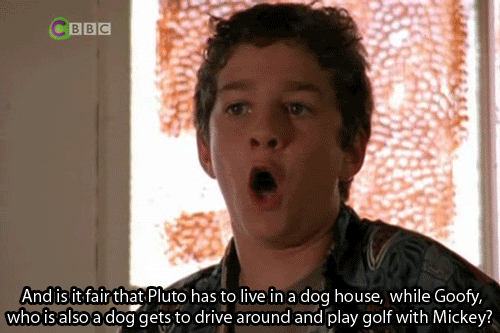 He made a name for himself as a star in
Holes
and
Even Stevens 
and was known for his impressive comedic timing and flair for dramatic roles.
Shia LeBeouf — Now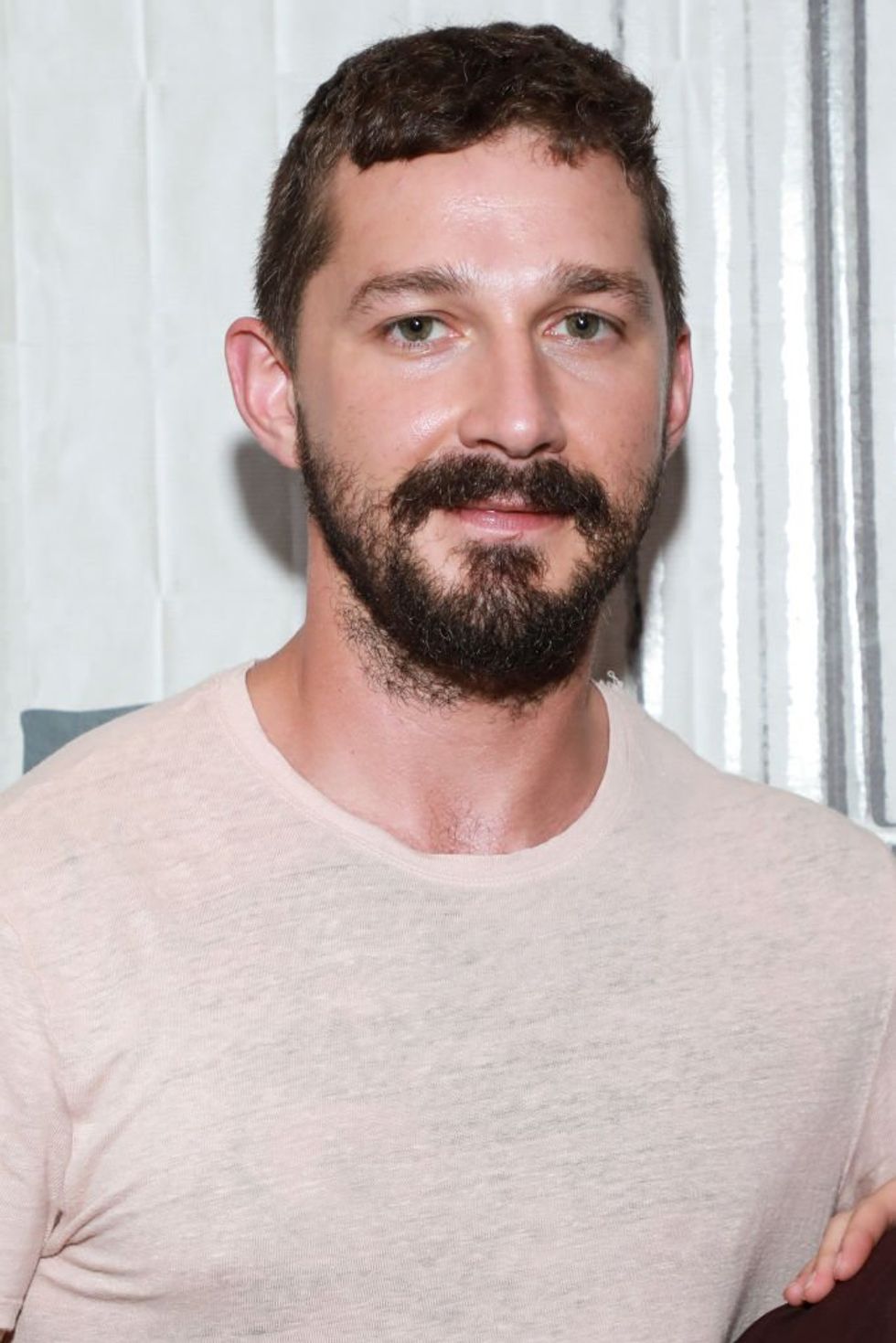 These days, he's a tad eccentric, but still remains a big name in Hollywood. LeBeouf became one of the biggest movie stars in America by taking on more diverse roles once he grew out of childhood. This next glow-up is a fan-favorite.
Raven Symone — Then
Recognize this little lady? She was the famous star of That's So Raven, of course! Who can forget the face she'd make every time she had a psychic vision?
Raven Symone — Now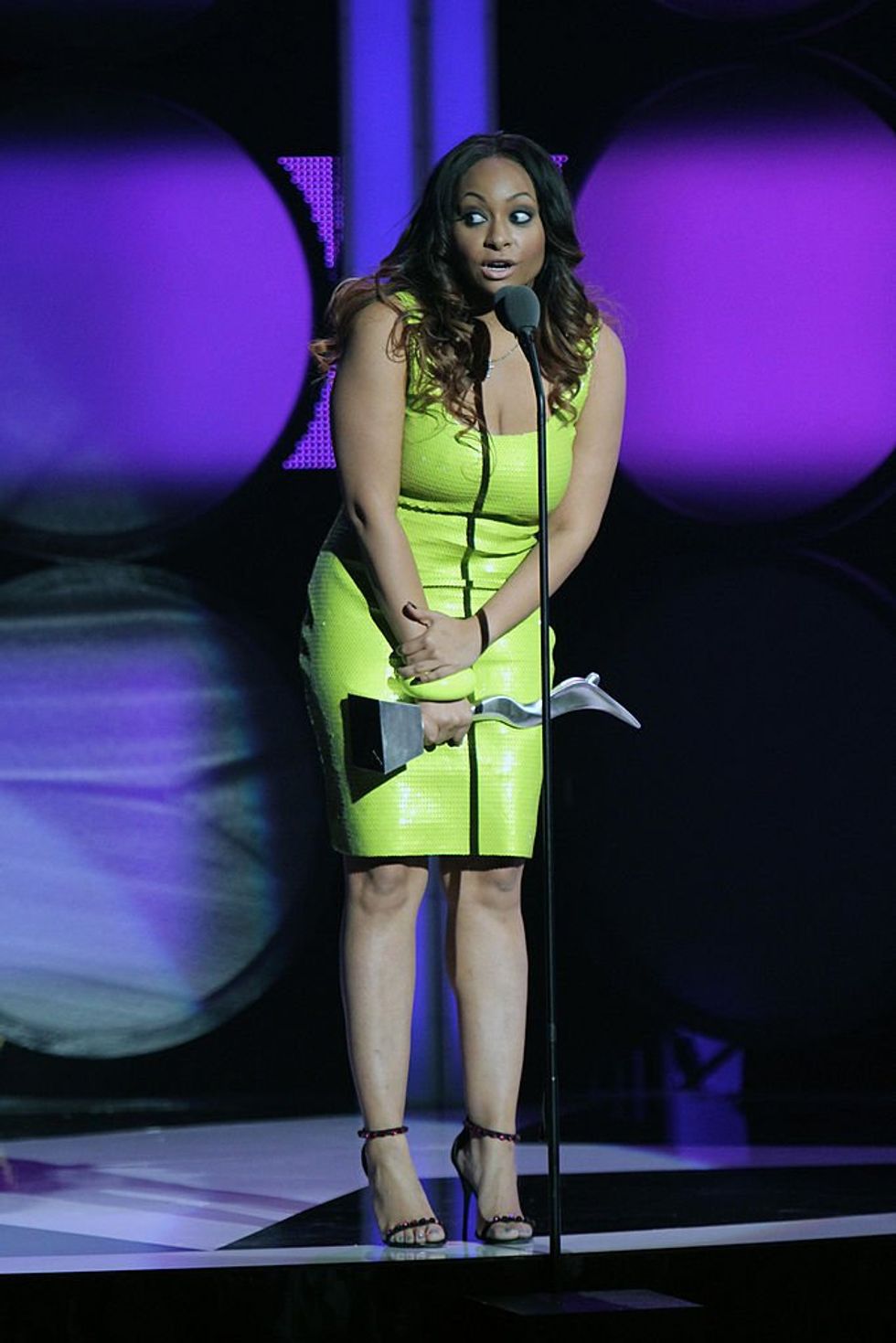 That's So Raven
ended in November of 2007. After appearing in various other movies and TV shows, Symone has recently become a popular fixture on the daytime talk show circuit. Ready for a mind-blowing transformation? Click to the next slide!
Orlando Brown — Then
Another That's So Raven alum, Brown played Eddie Thomas, one of Raven's BFF along with Anneliese van der Pol. He also appeared in an episode of the Disney show Lizzie McGuire.
Orlando Brown — Now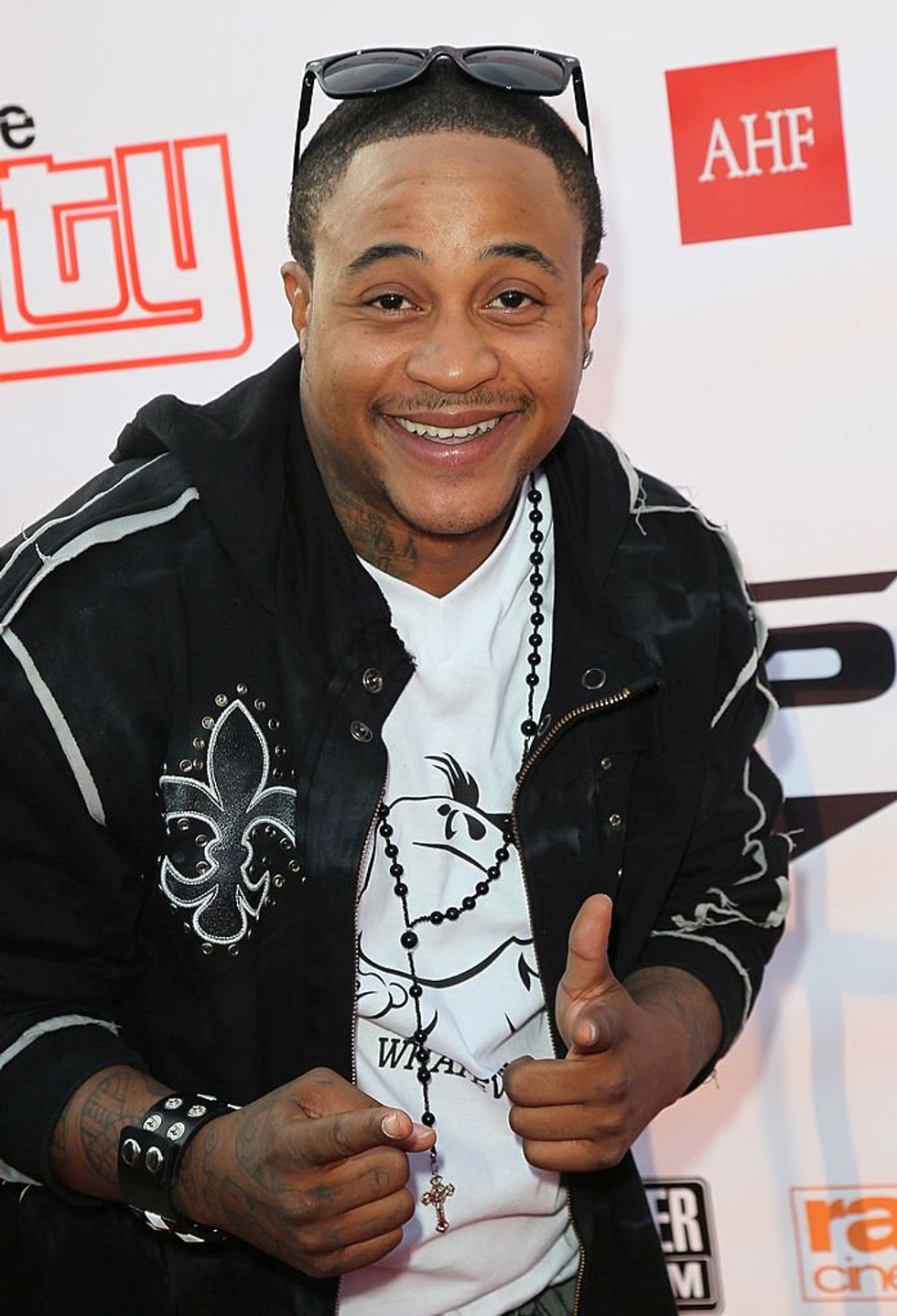 Brown made the leap to movies after his run on the show ended, most notably starring in
Major Payne
. Unfortunately, he's hit some hard times since the show, having been arrested several times for substance abuse violations and disturbing the peace. You'll probably recognize the next bombshell...
Vanessa Hudgens —Then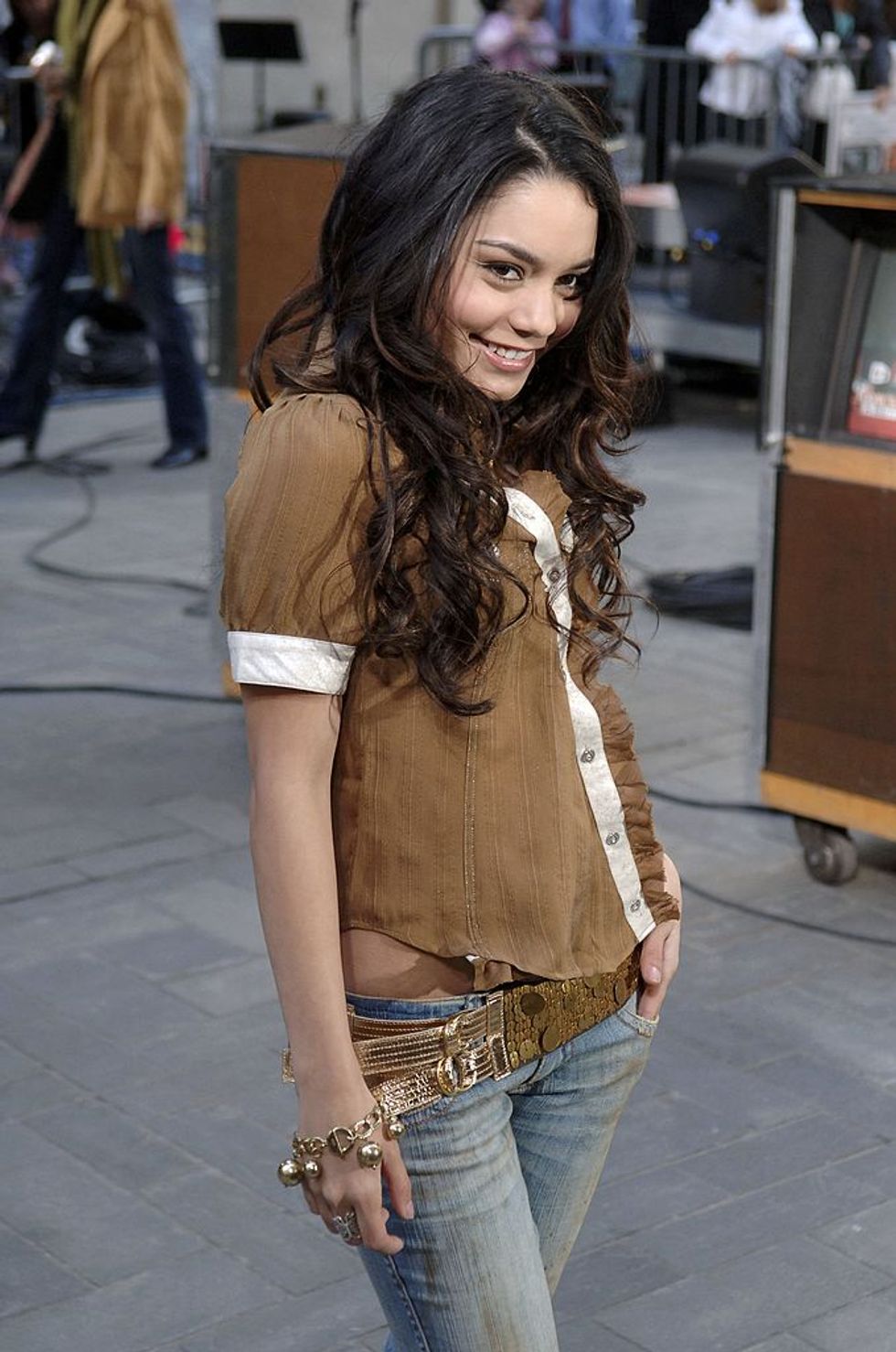 She's known for both her role in
High School Musical
as well as her relationship with Zac Efron. What little girl didn't want to grow up to be just like Gabriella?!
Vanessa Hudgens — Now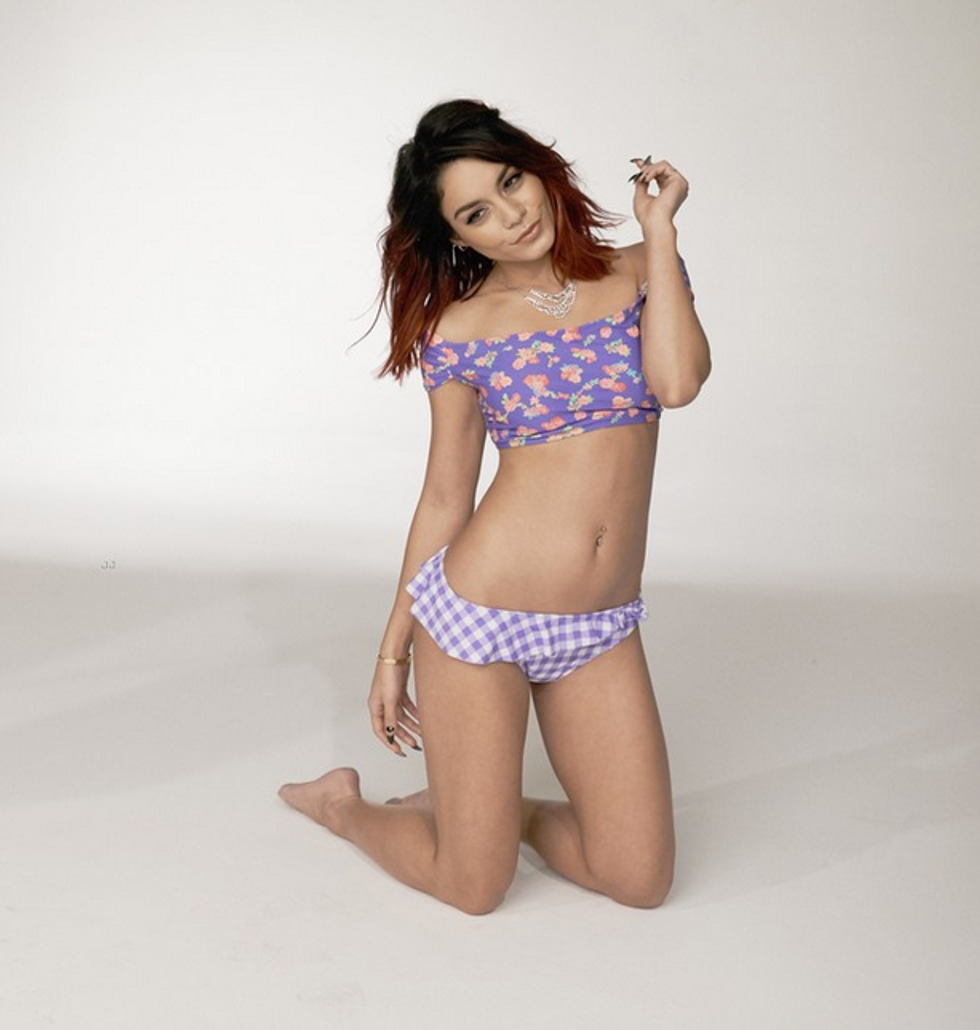 Though she might not be playing high schoolers anymore, she's still portrayed some hardcore partyers in films like
Spring Breakers
and
Sucker Punch
. Brace yourself for this next one!
Demi Lovato — Then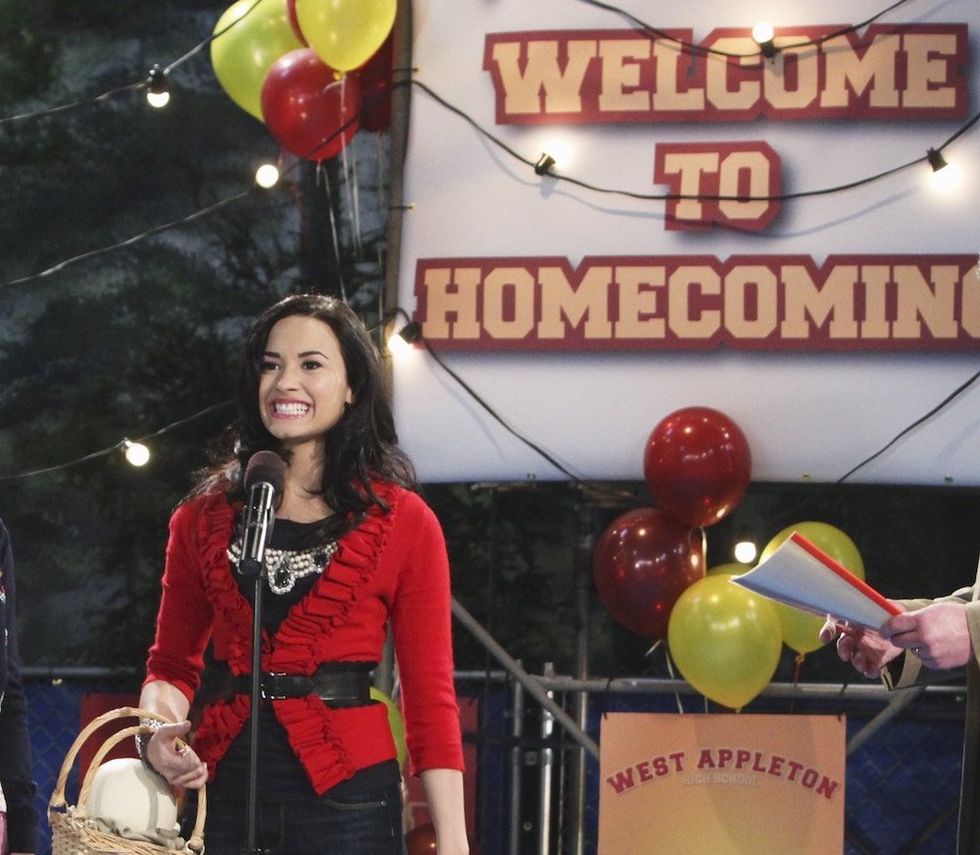 After getting her start playing Mitchie Torres in
Camp Rock
(which also launched the Jonas Brothers) and Sonny Munroe on
Sonny with a Chance
, Demi Lovato has changed a liiiiitle bit since her Disney days.
Demi Lovato — Now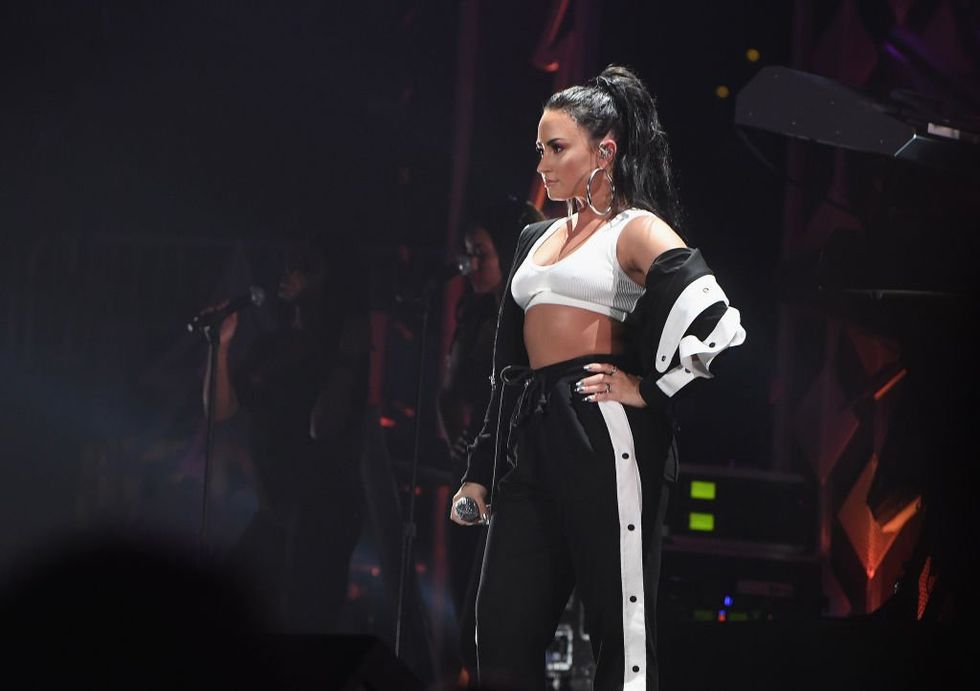 Nowadays, she's putting out incredible jams like "Cool for the Summer" and singing the National Anthem at the Super Bowl. She's also been candid about her struggles with eating disorders in the past and has become a positive role model for her young fans. This next former Disney star looks SO different today.
Selena Gomez — Then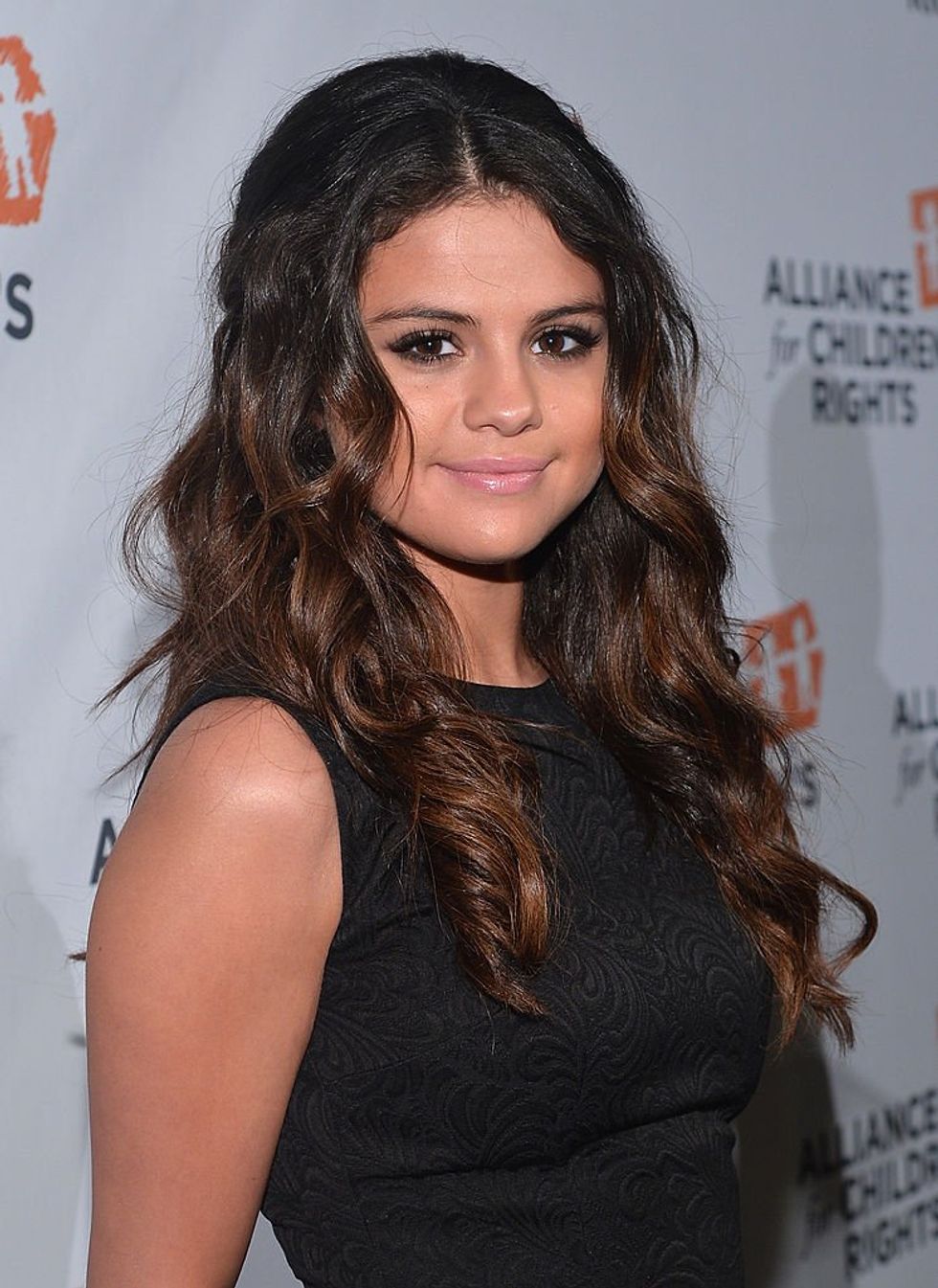 Our girl Selena started her acting career on the Disney Channel's
Wizards of Waverly Place
playing a teenage wizard and even appeared on
The Suite Life of Zach and Cody
.
Selena Gomez — Now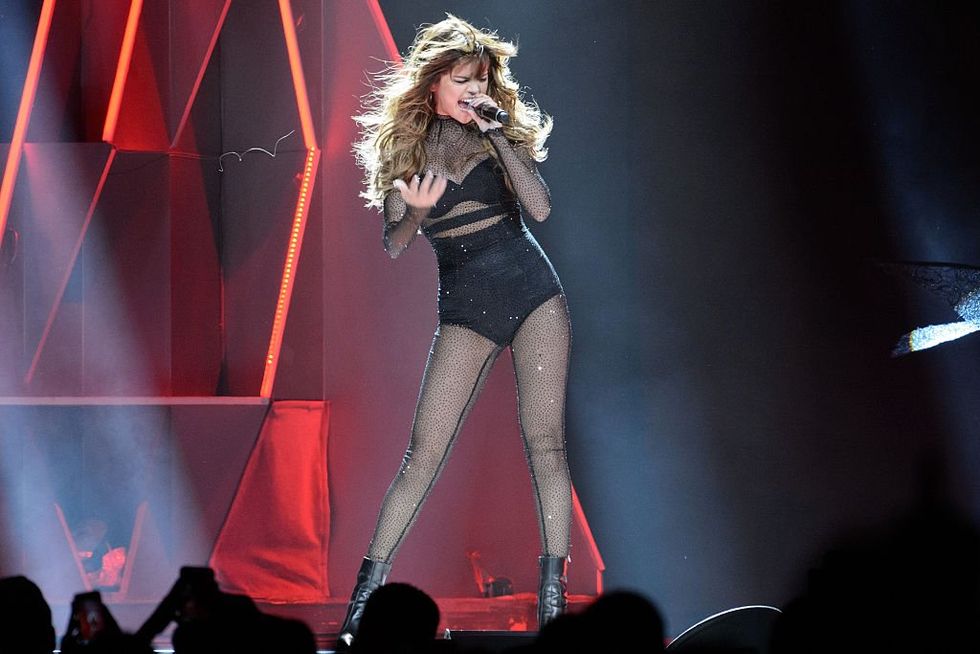 Beyond branching out into music, she's also cast off that squeaky-clean Disney image. Her role in
Spring Breakers
was significantly more mature than anything Disney would even dream about referencing on its network, and she would also executive produce the edgy (in the wrong way?) Netflix series
13 Reasons Why
. Prepare yourself for a major hunk on the next page!
Jake T. Austin — Then
Another alumnus of Wizards of Waverly Place, Jake T. Austin not only made his mark on the Disney-verse, but he also has some Nickelodeon cred, providing the voice of Diego in Go, Diego, Go!
Jake T. Austin — Now
While his turn to the grown-up side of the business has been less pronounced than some of his former Disney pals, he's still focusing more on adult-targeted entertainment, taking a turn on Dancing With the Stars and playing Jesus Foster on the Freeform show The Fosters. You probably had no idea that this next heartthrob had such wholesome roots.
Cole Sprouse — Then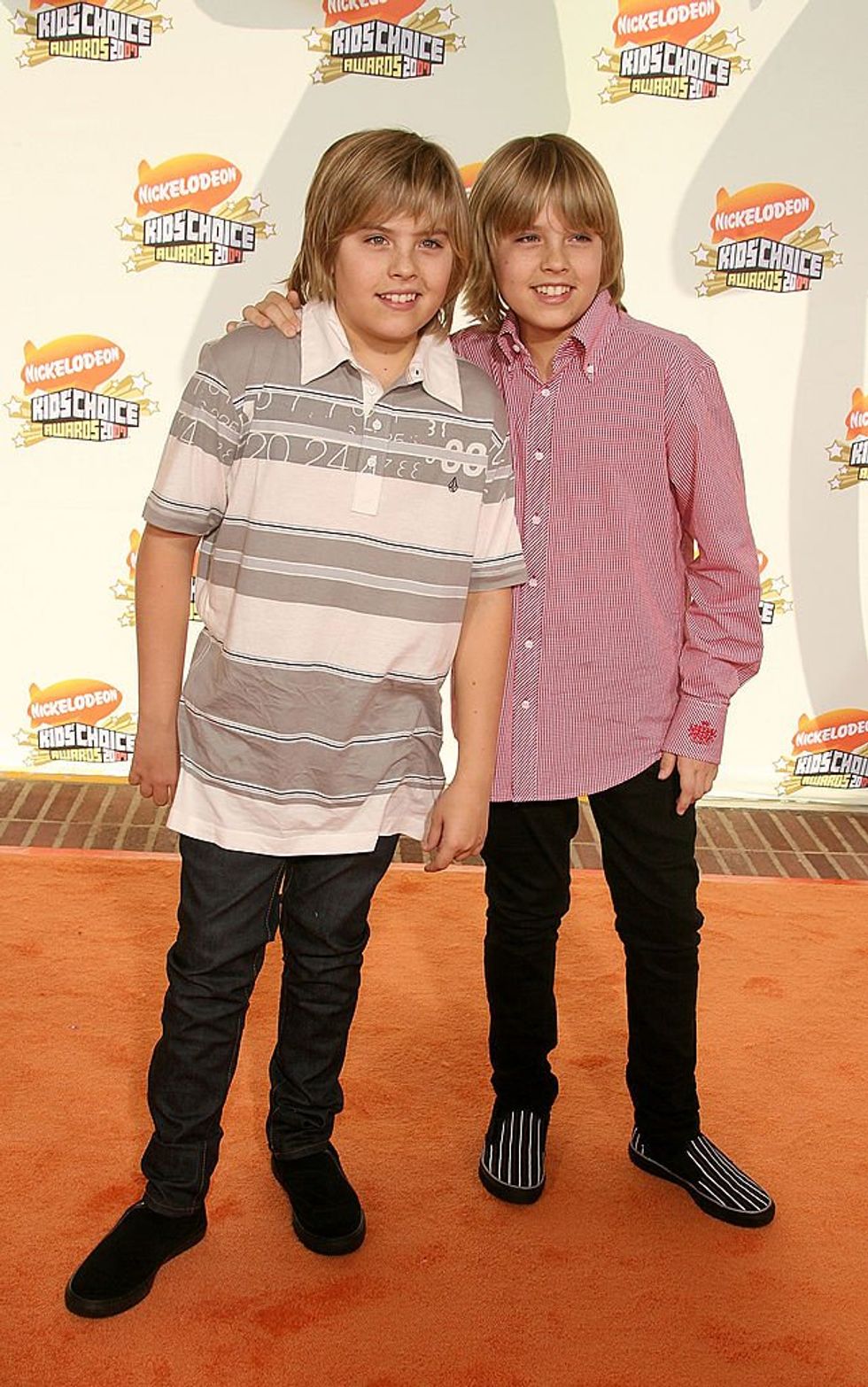 Making a name for himself alongside his twin brother Dylan, Cole Sprouse hit it big with his Disney Channel show
The Suite Life with Zach and Cody
. He played either Zach or Cody (I don't know if it matters which).
Cole Sprouse — Now
While Dylan's given up on acting, Cole has gone on to play perhaps the moodiest (and therefore silliest) character on the CW's Riverdale, Jughead Jones. My man spends season one of that show solving a murder, something that happens very infrequently on the Disney Channel. You're definitely not ready to see what our next Disney star looks like now...
Miley Cyrus — Then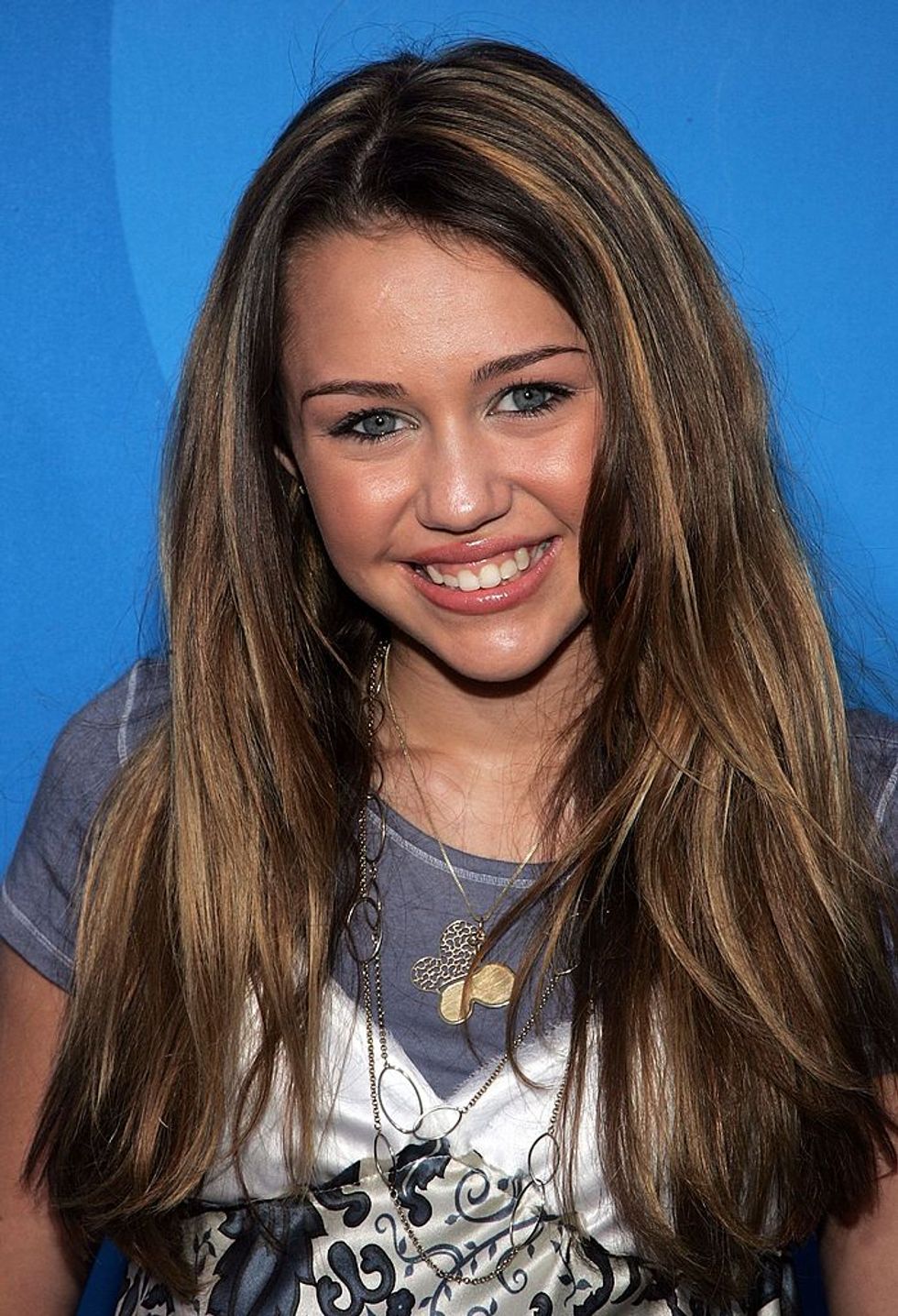 We all know Miley's origin story — daughter of country music superstar (at least in the '90s) Billy Ray Cyrus, Miley Cyrus landed the role of Hannah Montana on the Disney Channel show, uh,
Hannah Montana
.
Miley Cyrus — Now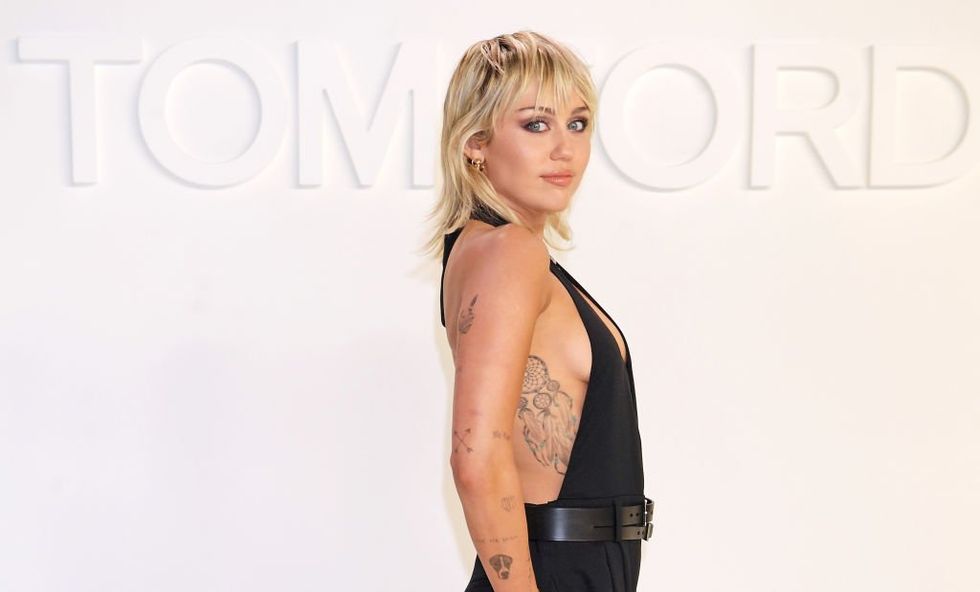 While that show was a mega-success, it didn't take long for Miley to decide she wanted to be a sexy-ass grown up, and she set the mold for Disney channel stars who wanted to re-invent themselves. After taking off all her clothes and riding on a wrecking ball, Miley twerked on stage at the VMAs. How many former Disney stars do you think wish they could've started a conversation about cultural appropriation? I bet the answer is "a lot." This next former Disney starlet took a page out of Miley's book.
Bella Thorne — Then
The one-time CeCe Jones on the Disney Channel show Shake It Up, Bella Thorne was deeply involved in the Disney machine. She even starred in a Disney Channel Original Movie called Frenemies, which is peak-Disney status.
Bella Thorne — Now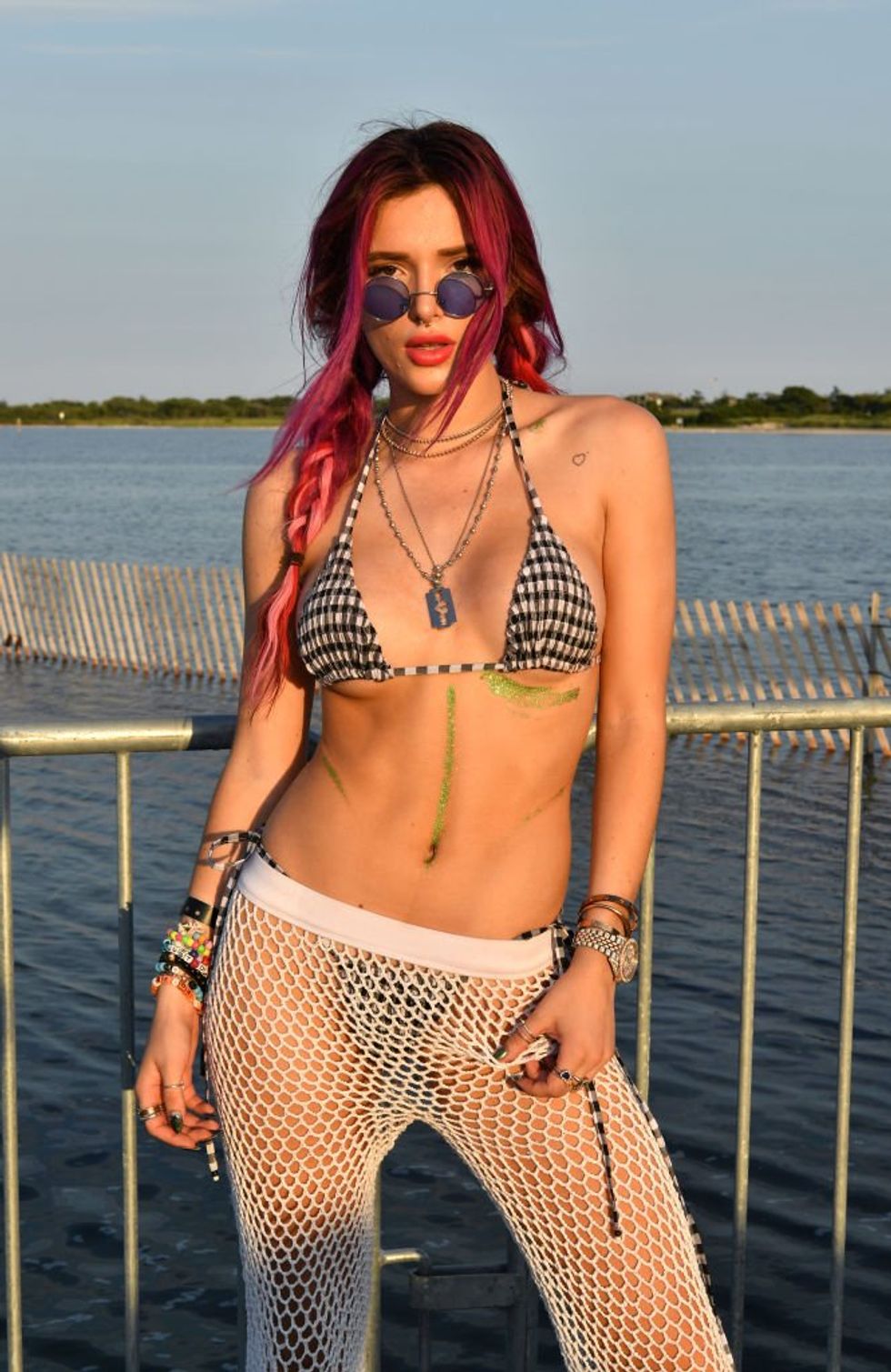 And in what might be the biggest thumb-in-the-eye to Disney we've yet seen from one of its former stars, Thorne went out and directed an explicit adult movie. She even won an award for it, so maybe she's found her niche? You've probably been seeing this next celeb everywhere lately.
Zendaya — Then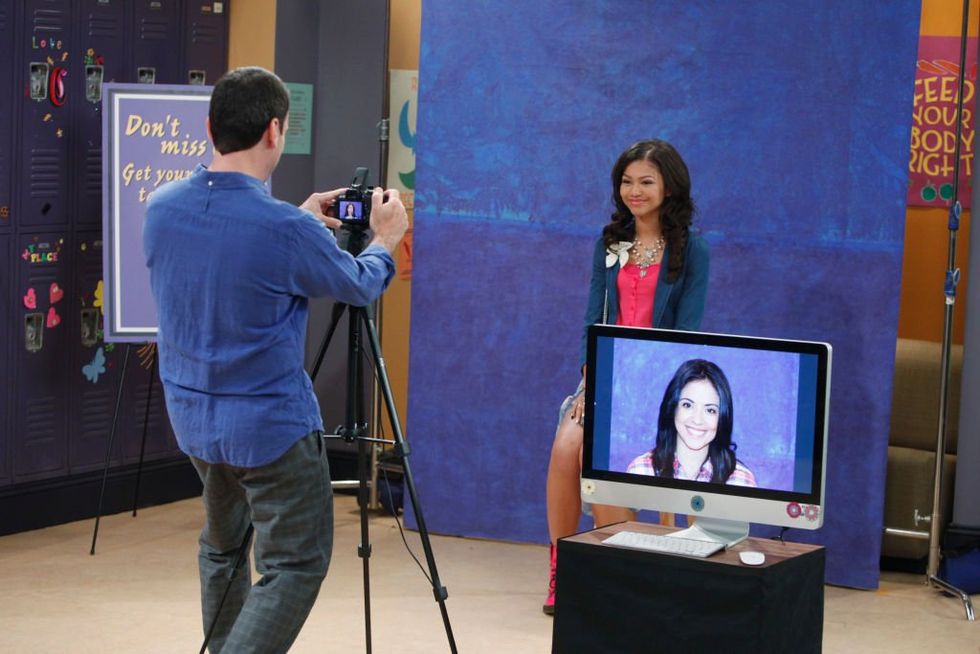 Along with Bella Thorne, Zendaya was the co-headliner of
Shake It Up
. They were best buds having a fun time on a dance show! They got into many silly adventures! Haha, I bet it was a great time!
Zendaya — Now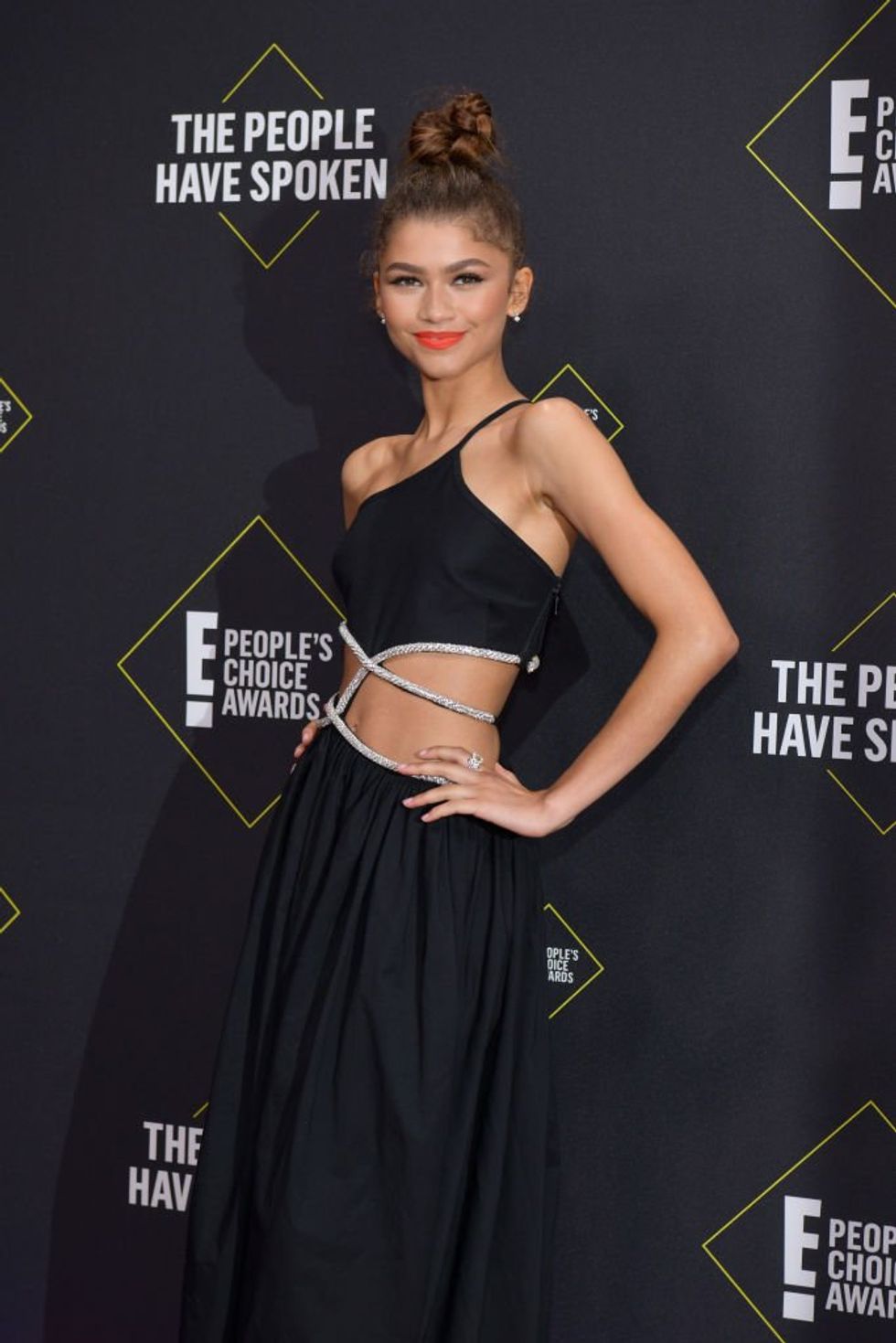 Now she does a ton of drugs on HBO's
Euphoria
and contemplates whether or not the bleak existence we must all suffer through could ever be worth it. Not sure if that came up that often on
Shake It Up
. This next former Diz star will make you do a double-take.
Aly Michalka — Then
Oh Phil of the Future, you were the best Disney Channel show in the mid-2000s. It was on that show that actress Aly Michalka debuted, playing Phil's crush Keely Teslow.
Aly Michalka — Now
Nowadays, Michalka is part of the band Aly & AJ (who you might remember from their jam "Potential Breakup Song") and acting in more grown-up movies like the creepy Leighton Meester-lead thriller The Roommate. The next glow-up features the quintessential Disney star who we're all still obsessed with today.
Hilary Duff — Then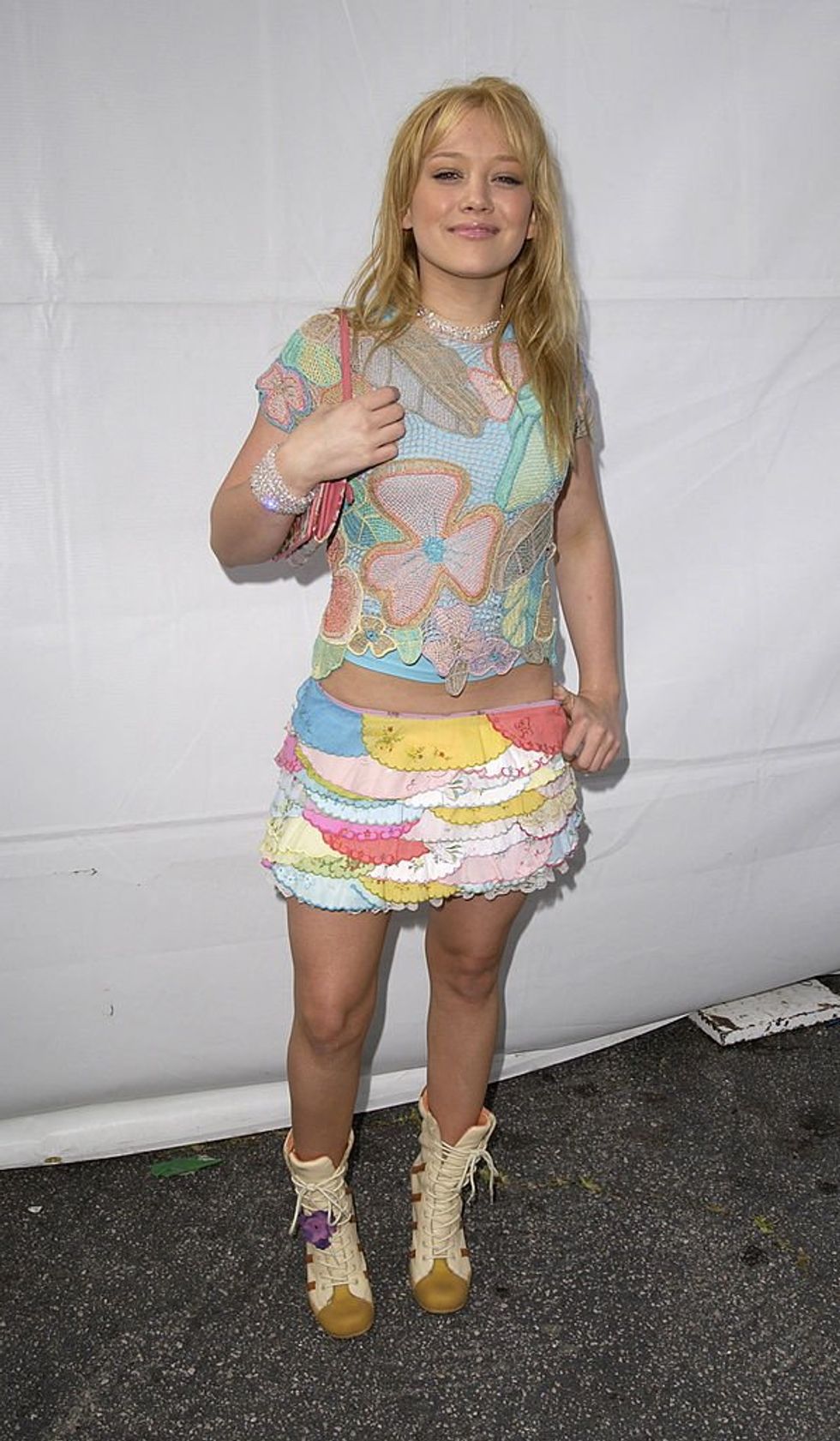 And now we come to Lizzie McGuire herself, Hilary Duff. It wouldn't be unfair to call Hilary Disney Channel Royalty, having earned the honor of being the only Disney Channel star who got to play an animated version of herself on
Lizzie McGuire
. (Side note: why were those parts animated? I don't think they did anything that needed to be animated? It's not like Hilary was playing, I don't know, a cat version of herself or anything.)
Hilary Duff — Now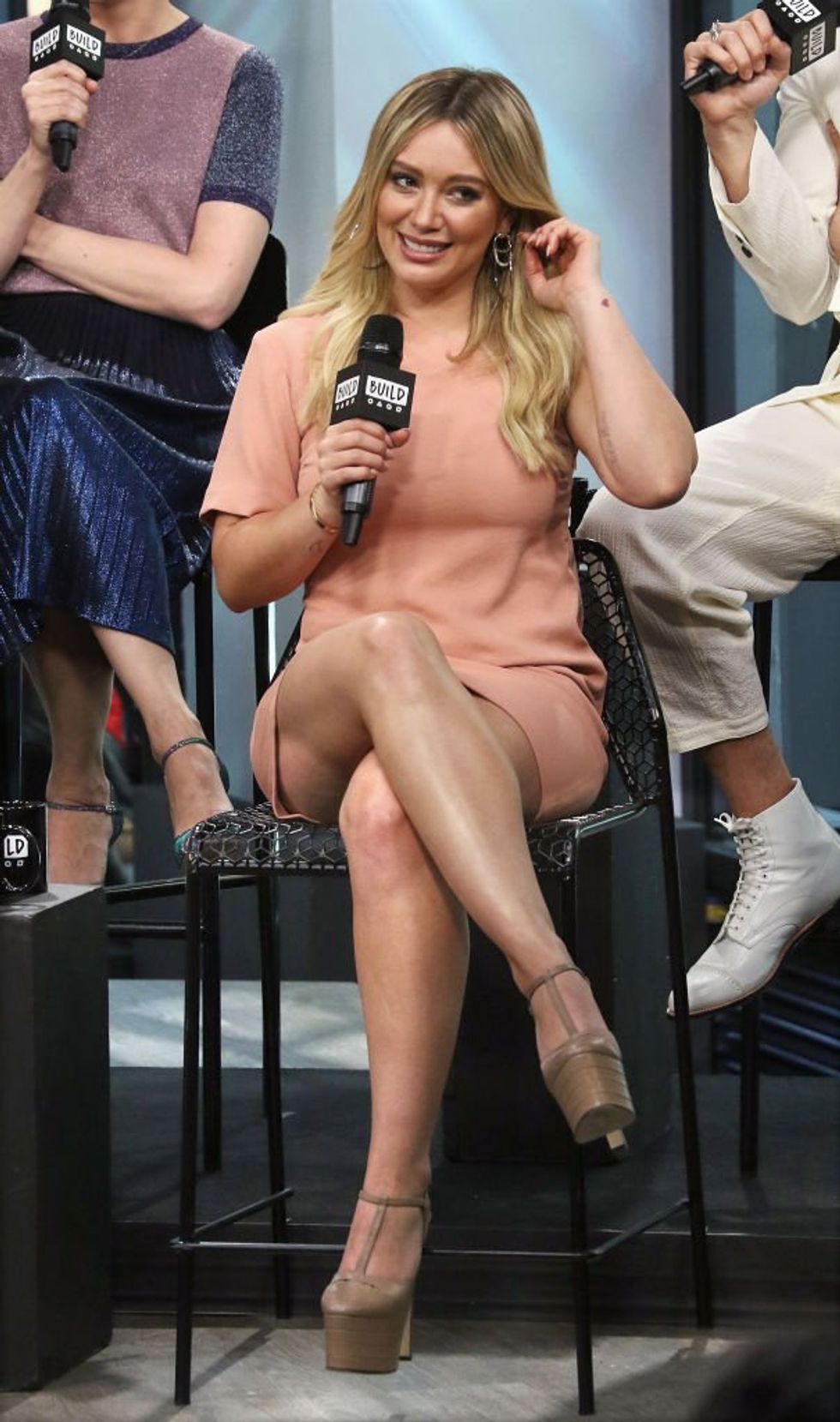 Hilary did her best to branch out, playing a spoiled rich girl alongside her sister Haley in
Material Girls
and releasing albums. But just when she thought she was out, they
pulled her back in
, as Disney just roped her back into playing Lizzie McGuire again in a sequel series. I had a
major
crush on this next Disney stud.
Nick Jonas — Then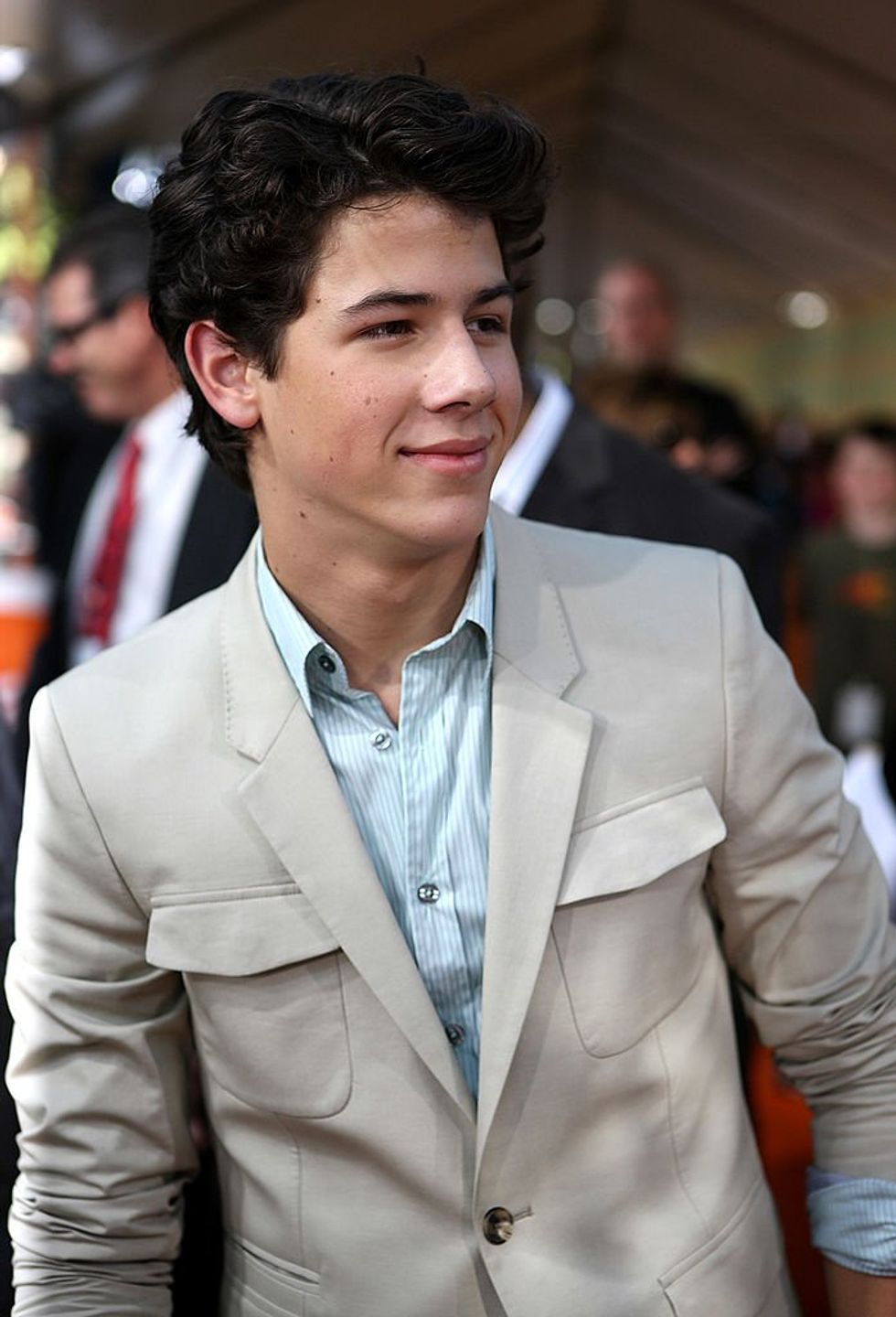 Finding fame alongside his brothers Joe and Kevin in their band The Jonas Brothers, as well as staring in the Disney Channel Original Movies
Camp Rock
and
Camp Rock 2: The Final Jam
, Joe Jonas was a heartthrob who found himself plastered on many a teen girl's wall in the late 2000s.
Nick Jonas — Now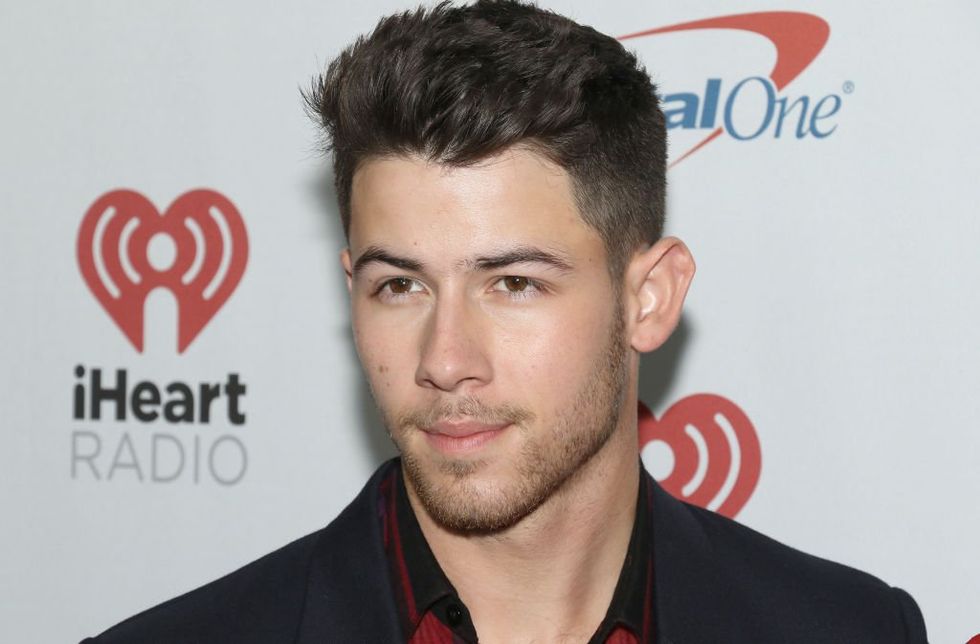 But when The Jonas Brothers split up, Nick went in a different direction, releasing solo albums and taking up a hosting/ mentoring gig on
The Voice
. Ready to find out the surprising way one of Hollywood's biggest stars got their start?
Ryan Gosling — Then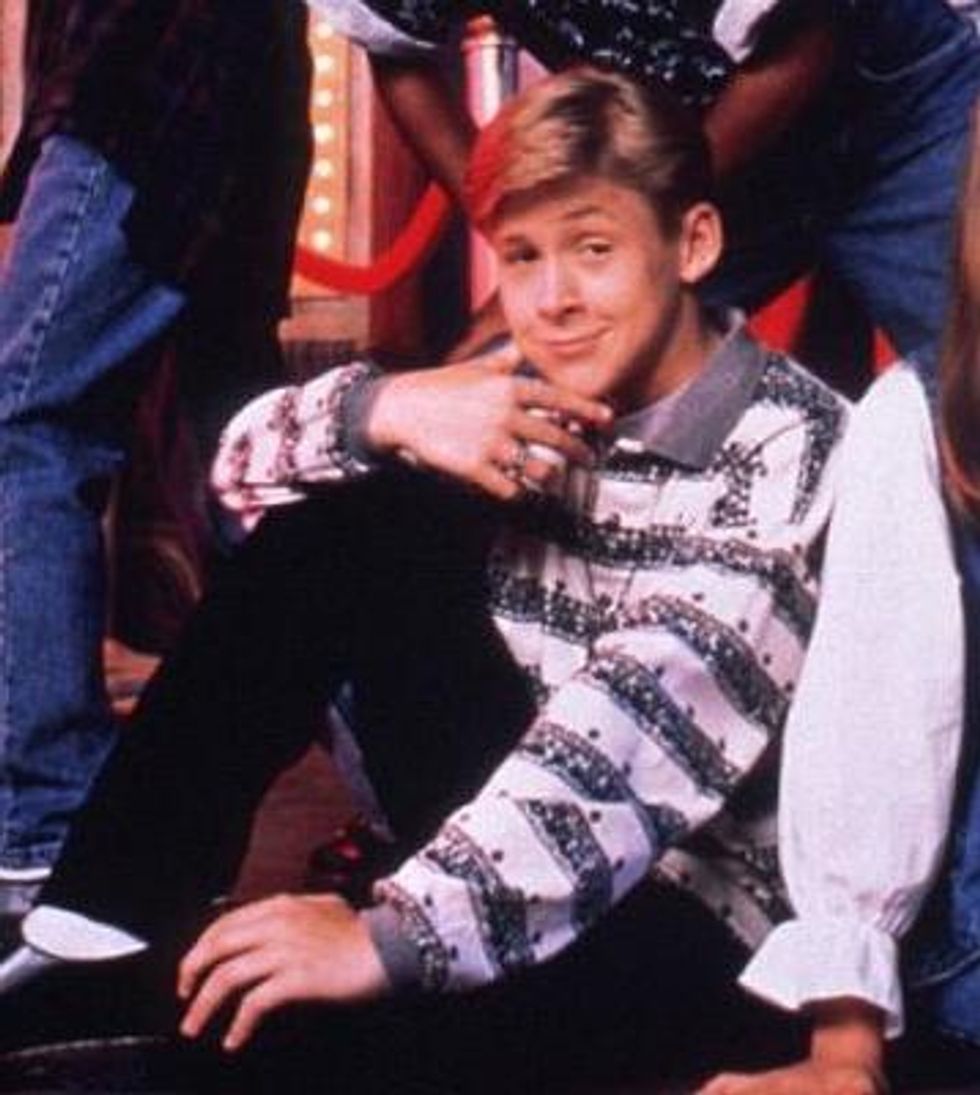 Look at that little punim! If you saw little Ryan Gosling back in his days in
The Mickey Mouse Club
(where he got to hang with Britney Spears and Christina Aguilera, which seems chill), would you have guessed he'd go on to become the absolute standard-bearer for hotness in this, the year of our lord 2020?
Ryan Gosling — Now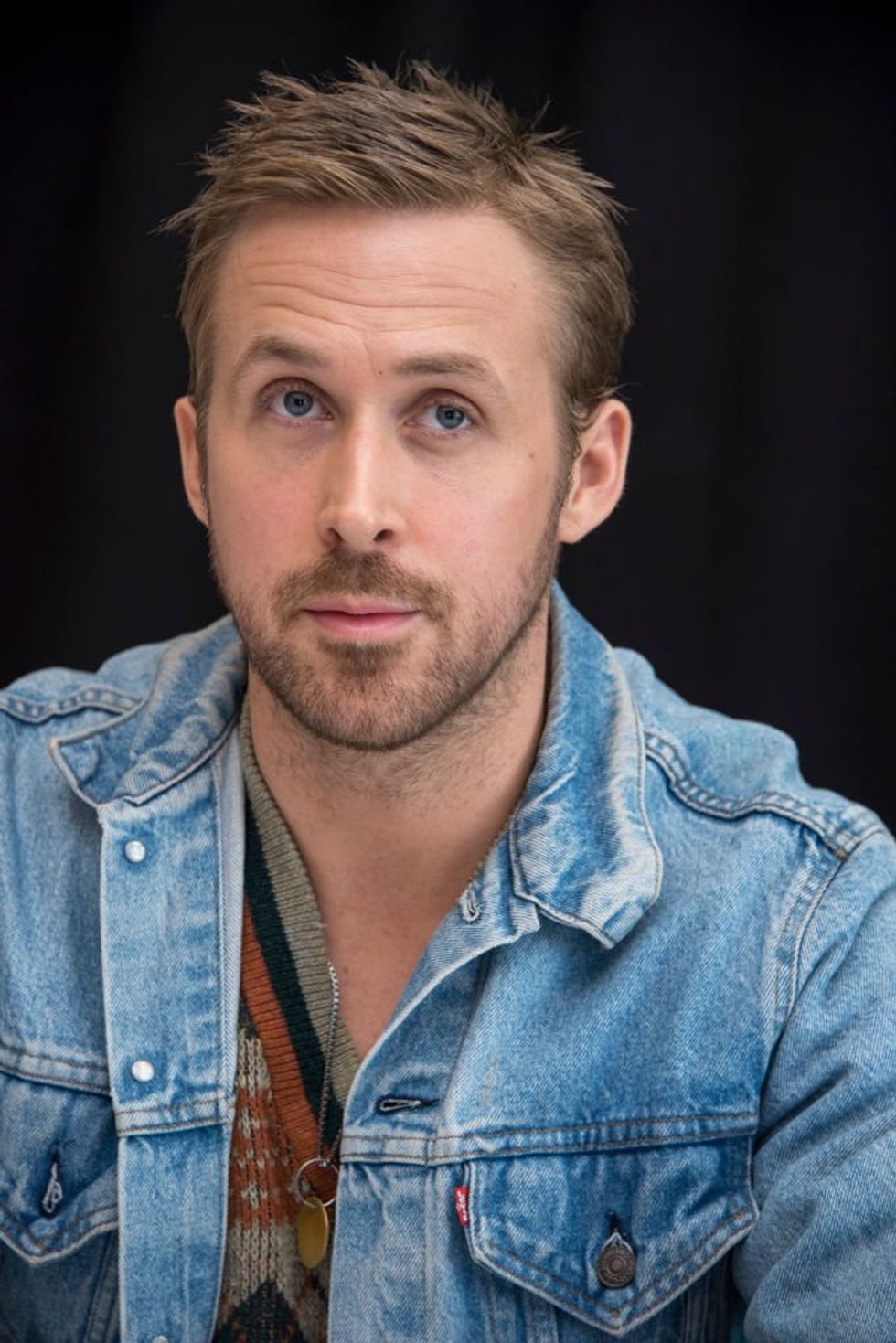 Ryan Gosling has gotten so far away from his Disney-fied image, it's hard to imagine that the guy who just killed a bunch of dudes in
Drive
and was so hot he literally became a meme dancing and singing with a cartoon mouse. The next bubbly blonde looks like a whole different person now!
Ashley Tisdale — Then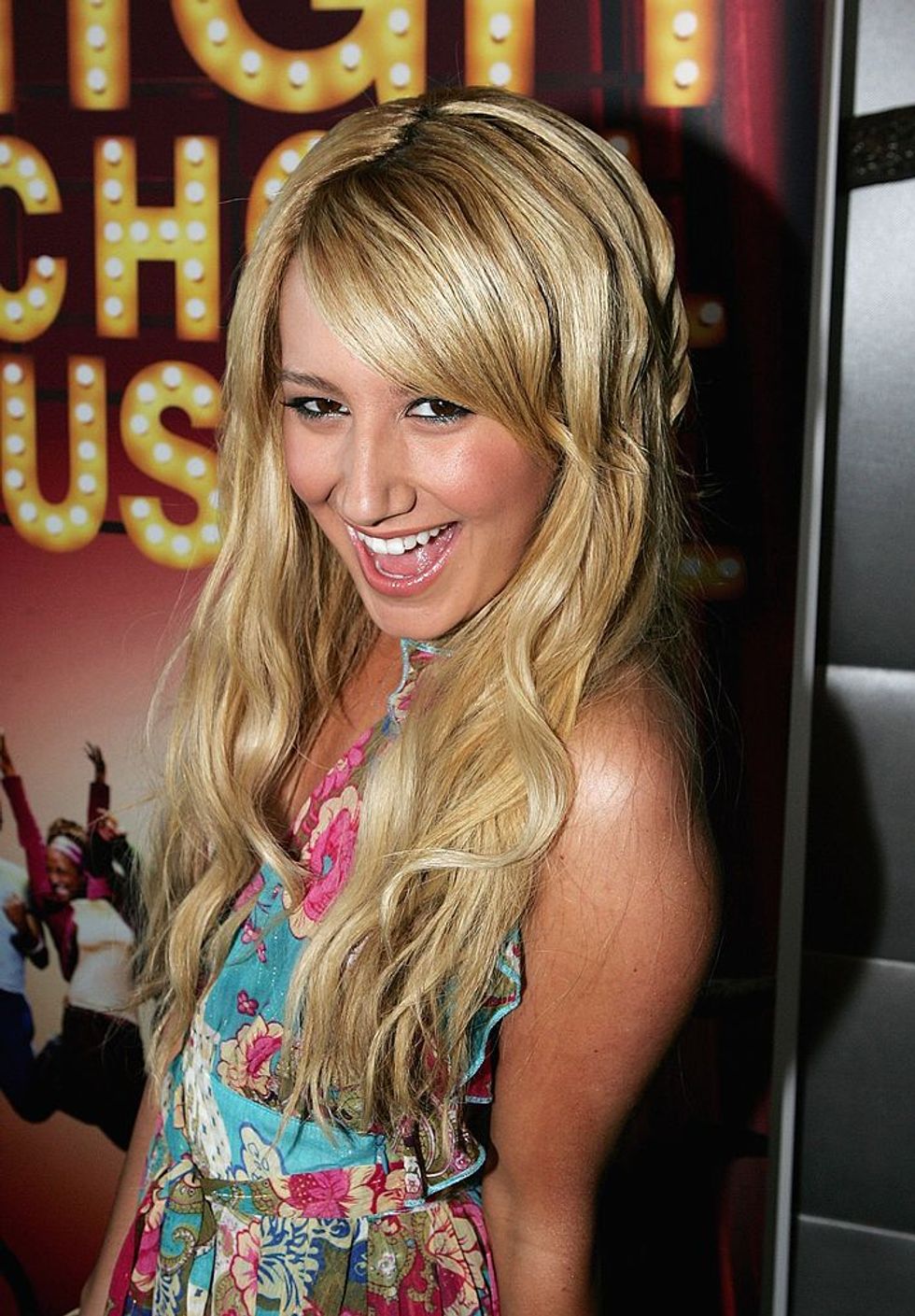 Ashley Tisdale was a dual-threat for Disney, performing in both their
High School Musical
movies and
The Suite Life of Zach and Cody
. And it's easy to see why Disney would get so invested with her, what with her earnest, fun energy and obvious singing talent
Ashley Tisdale — Now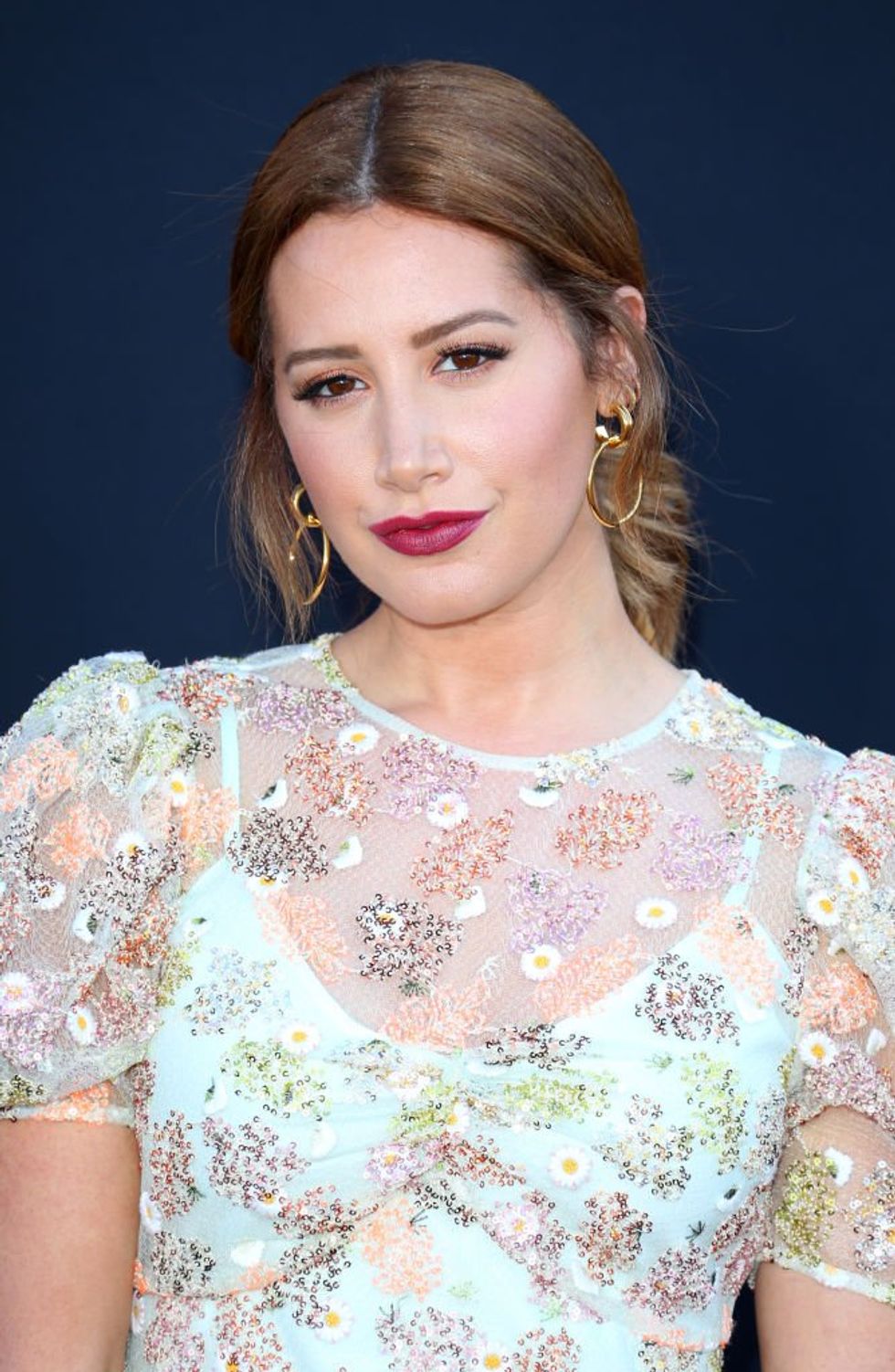 But when it was time for her to move on from the Disney machine, Tisdale went hard after some adult roles, playing the lead in
Scary Movie 5
and appearing as an escort on FX's
Sons of Anarchy
. This last glow-up is arguably the most impressive...
Zac Efron — Then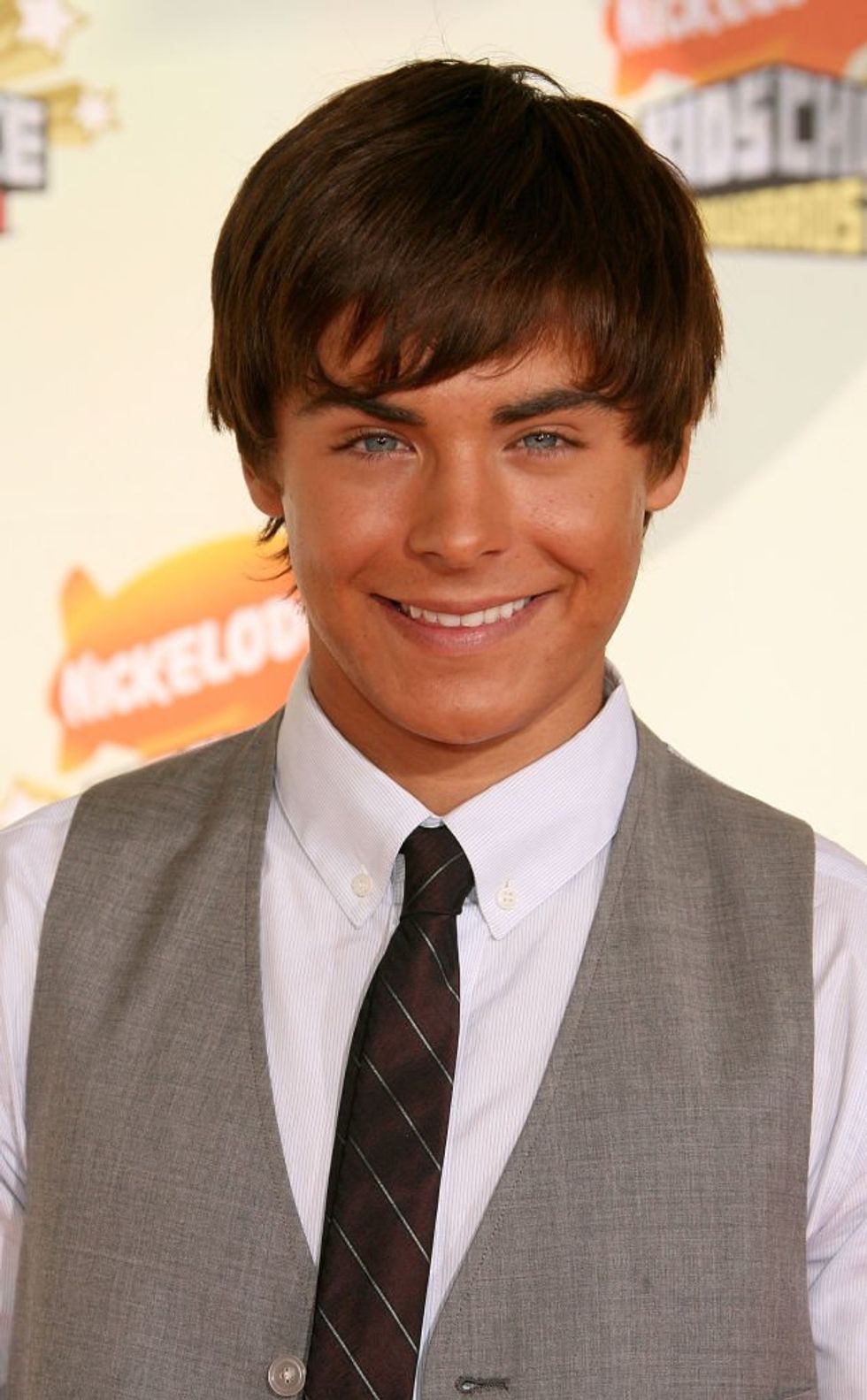 Known as a teen heartthrob alongside Vanessa in
High School Musical
, Efron impressed fans with his singing, acting, and dancing skills, which he'd later go on to use playing Link Larkin in
Hairspray
.
Zac Efron — Now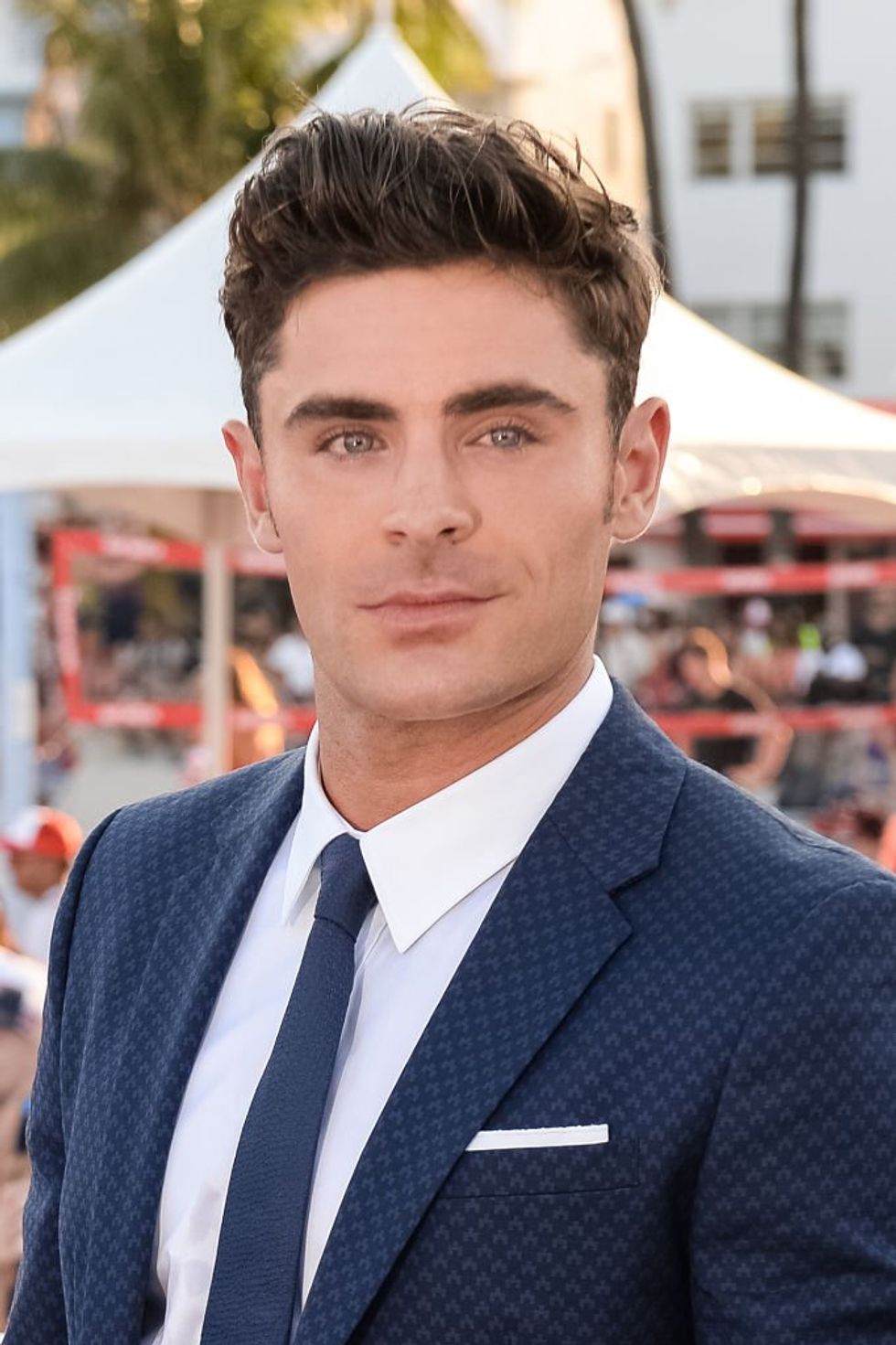 Zac Efron has made the seamless leap to Hollywood adult stardom, popping up in movies like
Neighbors
and
That Awkward Moment
. Oh, and let's not forget that he even played serial killer Ted Bundy in
Extremely Wicked, Shockingly Evil and Vile.
I think it's safe to say that he's left his Mickey Mouse days behind him at this point.