Fans of the cinematic universe of Star Wars have long felt that their passion was underrepresented in the theme park arena. Sure, there were the odd rides here and there, but in comparison to the expansive and epic galaxy far far away, it wasn't nearly enough.
The franchise has enjoyed a reboot in recent years, and with it, has come an extra treat for fans. Walt Disney has announced that they'd finally be honoring Star Wars with the theme park experience that it deserves. The immersive experience, which is called "Star Wars: Galaxy's Edge," has been in production for some time, and it promises to be absolutely incredible.
Now, exclusive aerial photos have been released of the almost-completed project, and fans are blown away. And for upwards of one billion dollars, we'd expect nothing less! We've got all the photos and the best of the internet's reactions right here, so get scrolling!
Star Wars is one of the biggest franchises of all time.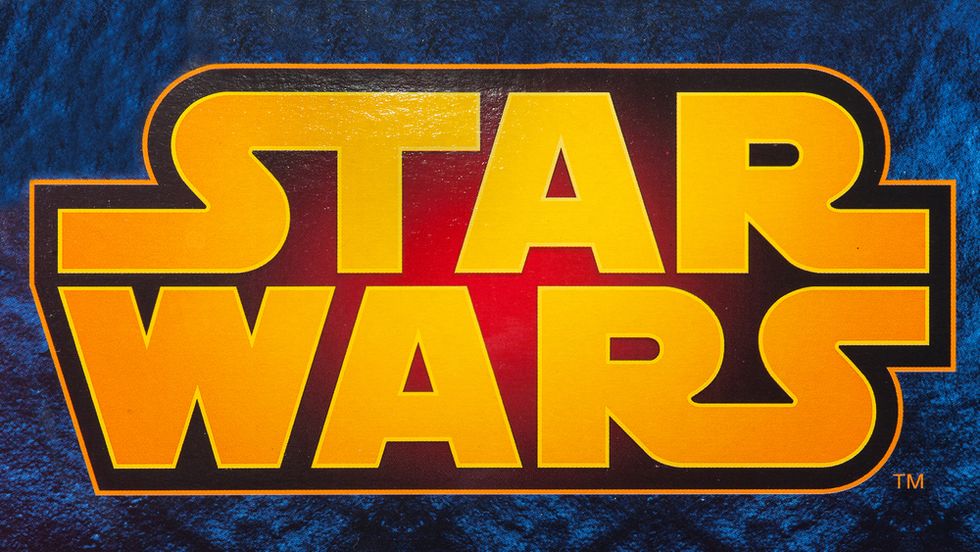 via: Shutterstock
It all started in 1977, with the first, eponymous movie - and it quickly became a widespread phenomenon.
Since then, there have been many iterations.
The first film, now known as episode four, was followed by two sequels. These three movies are now known as the original trilogy.
The movies were universally acclaimed.
They featured tons of amazing early special effect sequences, plus fascinating and deeply human character studies.
They also featured an all-star cast.
Harrison Ford as Han Solo was a perfect choice and fans still look back on this era fondly.
And that wasn't all.
The original trilogy also starred national treasure, Carrie Fisher, as Princess Lea - and left the part with big shoes to fill!
The original trilogy was followed by more films.
The next part of the Star Wars franchise was a trilogy of prequel movies, which were released between 1999 and 2005.
These movies were a huge commercial success.
Dubbed "The Tragedy of Darth Vader," this was many young people's introduction to the immersive Star Wars universe.
Star Wars even has a national holiday.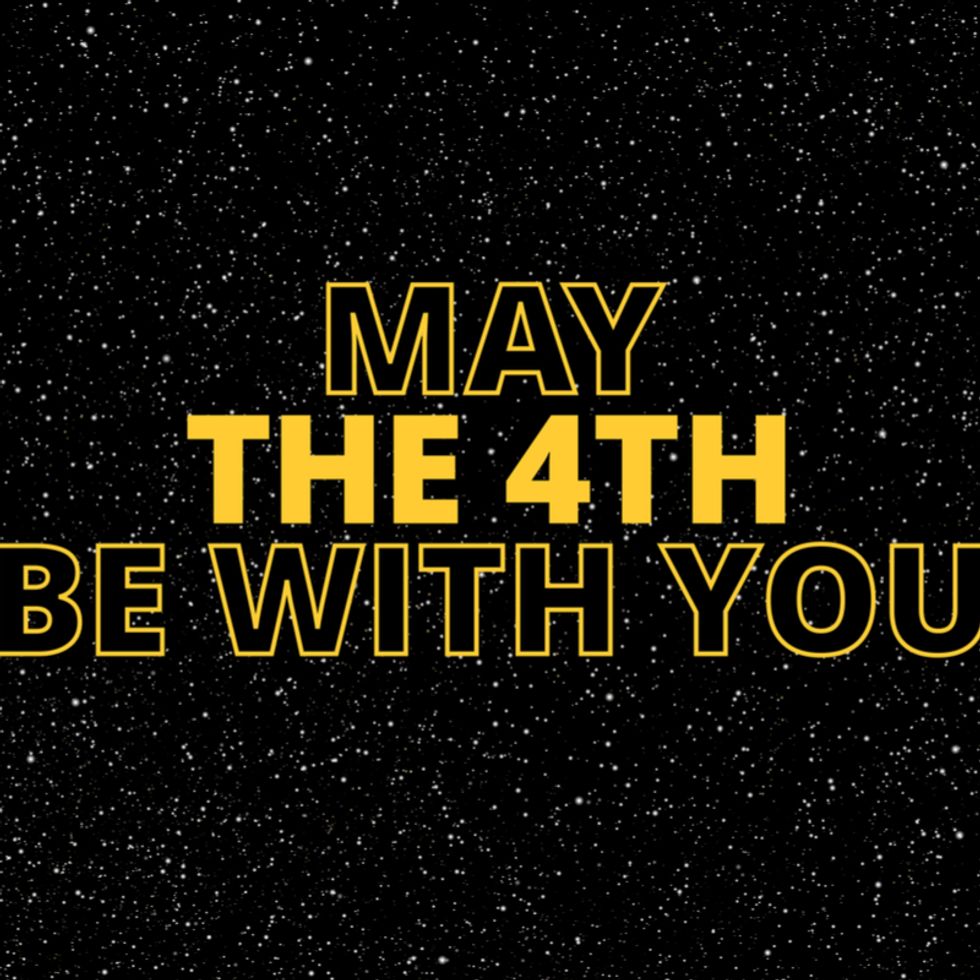 via: Shutterstock
Based on a common mishearing of the famous line from the film, May the 4th is now recognized worldwide as a day to celebrate the movies.
The franchise has since had another revival.
The sequel trilogy of movies came out between 2015 and 2019, alongside two theatrical anthology films, Rogue One and Solo.
And they haven't been the only newly released Star Wars-related treats.
Last year, it was announced that Walt Disney were investing a ton of time and money into creating a new interactive Star Wars experience.
It's safe to say, people were pleased to hear it.
Construction began on these two huge projects in early 2016, and they're set to open later this year.
On Christmas Day, a sneak preview was unveiled.
The parks are set to encompass over fourteen acres, with one in Orlando, Florida, and one in Anaheim, California.
As time has passed, more information has been released.
Including this "trailer" for the park, released earlier this month. The openings are scheduled for Orlando on May 31st, then Anaheim on August 29th.
Fans are pretty excited.
And they should be, considering the budget. Both parks have cost a whopping one billion dollars - which can only mean they're going to be pretty breathtaking.
There are also promises of record-breaking rides.
In fact, it's been reported that the ride could last up to twenty-eight minutes, which is a record-breaker by any standards.
These parks are within the Walt Disney theme parks.
They're set to be in the Disneyland Resort, and the Walt Disney World Resort, but they're big enough to almost be theme parks of their own.
And it seems there hasn't been any skimping.
Some new aerial photos of the almost-completed parks have been released!
The images came out this week.
Aerial view of Black Spire Outpost in Star Wars Galaxy's Edge. https://t.co/IMaJs6sDnO

— bioreconstruct (@bioreconstruct)1555848602.0
One Twitter account posted a whole host of pictures of the theme park taken from above.
And the images are pretty spectacular.
Aerial view of Millennium Falcon and a portion of Black Spire Outpost in Star Wars Galaxy's Edge. https://t.co/EekXUCJCqN

— bioreconstruct (@bioreconstruct)1555847859.0
While the details are still a little fuzzy, one thing that's
absolutely
captured in these photos is the sheer size and scope of these amazing areas.
Look at the surrounding vehicles!
Aerial view with arrow at future location of a spaceship in Black Spire Outpost. At Star Wars Galaxy's Edge. https://t.co/x68RP6gYwK

— bioreconstruct (@bioreconstruct)1555848423.0
When you compare the size of a truck with the constructions within the park, you can truly get a sense of how gigantic it is.
And that's not all we noticed in the photos.
Aerial view of an area of Star Wars Galaxy's Edge compared to model in the Walt Disney Presents gallery. https://t.co/aujRlsuudU

— bioreconstruct (@bioreconstruct)1555845716.0
Some showed recognizable features from the fictional universe. They were brought to life before our very eyes!
It's clear that the work isn't over yet.
Aerial view showing scaffolding around Millennium Falcon. Note also a roof at a nearby doorway. In Star Wars Galax… https://t.co/ddNay8ddQU

— bioreconstruct (@bioreconstruct)1555847774.0
We can see construction equipment in all of the photos. People are clearly still working hard to bring this vision to life!
Some of the images are surprisingly beautiful.
Spires of Star Wars Galaxy's Edge in the skyline of Disney's Hollywood Studios. https://t.co/kEhMhERM1r

— bioreconstruct (@bioreconstruct)1555781716.0
This one, which shows the Star Wars: Galaxy Edge construction peeking over the edge of Hollywood Studios, has particularly captured the internet's attention.
It's safe to say, the internet's pretty excited.
Omw to Star Wars Galaxy's Edge on opening day https://t.co/3q2K3OOl8R

— Ellen-Mae (@Ellen-Mae)1556061843.0
Star Wars 
fans were
already
pretty stoked for the opening of these theme parks - but the aerial photos have made everything seem way more real.
The huge price tag has been taken into consideration.
Makes Mr Millers £1m turn ride in perspective 😂 https://t.co/L9dpK3Yqso

— TradesMannLtd (@TradesMannLtd)1556104859.0
While one billion dollars
does
seem a staggering amount to spend on a theme park, it really has gotten fans excited for what promises to be a truly epic experience.
Some have drawn attention to the immersiveness of the experience.
The level of immersion in Star Wars: Galaxy's Edge has me questioning why we haven't called cellphones "data pads"… https://t.co/LO5POO9mID

— Jesse Inocalla (@Jesse Inocalla)1556051168.0
With such fine attention to detail, fans are confident that the rides won't let them down.
Although there's still, of course, been some criticism.
New details on "Star Wars" rides opening at Disneyland May 31. Only six people able to ride Millennium Falcon at a… https://t.co/AlAlwXhSK6

— Bobby S (@Bobby S)1556081855.0
The fact that the main ride in Galaxy's Edge only takes six people at a time has got some fans very concerns about lines...
And there's another contentious issue, too.
You'll have 4 hours to see Star Wars: Galaxy's Edge — assuming you can get a reservation. https://t.co/b5ginfGzVo https://t.co/WJwIyoeOKX

— azcentral (@azcentral)1556078760.0
It's been reported that visitors are to be limited to four hour stays - which, when you're paying over $100 for a ticket, seems a little ridiculous.
Nonetheless, we're sure that Disney aren't worried.
Reservations to Visit Star Wars: Galaxy's Edge Open Next Week https://t.co/i59hr4oZdy https://t.co/DqRImZOJex

— Karrde Is Not A Jedi (@Karrde Is Not A Jedi)1556045402.0
These parks are pretty much guaranteed to be a success when they open - at least if the levels of anticipation are anything to go by!
And while the Millenium Falcon is the main attraction, there's something for everyone.
It's reported that the park will be filled with authentically Star Wars themed restaurants and cafes. Well, we're convinced! Will you be booking a ticket?