Get ready, Marvel fans! Because Disneyland is about to get a major upgrade.
I mean, okay, it's already pretty fun. But soon, the park will open an entire Marvel section for visitors to explore. Much like Marvel's Cinematic Universe, Walt Disney Co. just doesn't stop thinking of additions to its parks. So now, Disney (and its building permit) can tell us a bit about what's coming in the near future!
Curious? Then read the rest of this story for all the latest Disney park news. Only time will tell every new attraction that we'll be seeing, but there's plenty to know in the meantime. And Disneyland isn't the only park to get some Marvel-themed changes, so check out when they're coming to the Disney park nearest to you!
The MCU just concluded a huge 20+ movie arc.
From Iron Man back in 2008 to Endgame last month, fans of Marvel and the MCU have been on one heck of a ride!
And now, Marvel is taking fans on a different kind of ride.
Endgame may have left you feeling a little winded, but Marvel and Disney are ready to go all in bringing some of that movie magic into the real world.
Let's start with Disneyland.
Because that's where we'll be seeing a whole park expansion dedicated to Marvel--and the park that'll be ready the soonest.
Disneyland is aiming to open the expansion in 2020.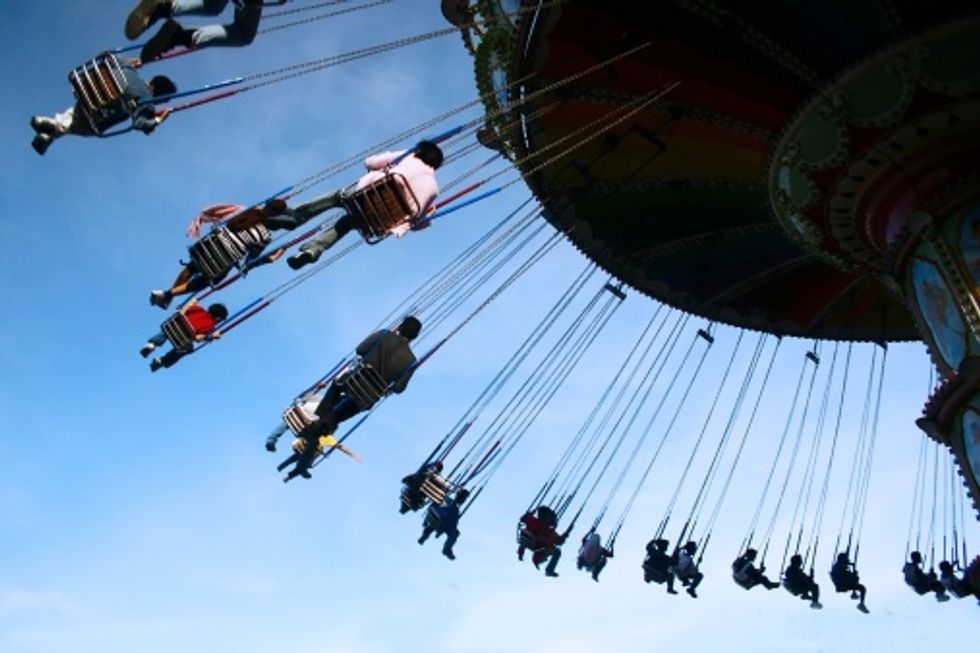 via: Getty
And it's going to be everything Marvel. It sounds like things are coming along; the city of Anaheim, CA, has already approved a few building permits.
Here's one hint:
One of those building permits approves a 2,071-square-foot merchandise outlet (with three canopies!)
Let's compare.
Just in case you need a relative example, the average home in the Western U.S. is 1,800 square feet.
And here are a few other hints:
So far, the city of Anaheim has also approved building permits for a bathroom overhaul, a microbrewery, a character meet-and-greet area, and some improvements to behind-the-scenes buildings.
That's not even talking about rides yet.
Mostly because Disney is playing those cards a little tighter to the chest--although there's still plenty of speculation!
We're looking at a pricey renovation already.
Construction permits assessing the work so far value it at over $14 million. So, yeah, Disney is doing some work.
How do we know this stuff, anyway?
A Bug's Land had no major shops (remember P.T. Flea Market which closed in 2010?), but the Marvel-themed Super Hero… https://t.co/eBQkZXorx2

— Matthew Gottula 🏳️‍🌈 (@Matthew Gottula 🏳️‍🌈)1559840935.0
Disney fans have actually been following this progress through Anaheim City Hall's record of permits.
Disney itself isn't saying much.
The company hasn't yet commented officially on any of this, but there are a few interesting hints to talk about.
Like this potential ride.
Based on previous news releases, there's speculation that one of the coming attractions is an interactive Spider-Man ride that allows visitors to help fight Spidey's evil adversaries.
We might get more news in a couple of months.
Disney is expected to announce more of its plans at the annual Disney celebration D23, which is happening from August 23 - 25 at the Anaheim Convention Center.
And more parks are getting Marvel attractions.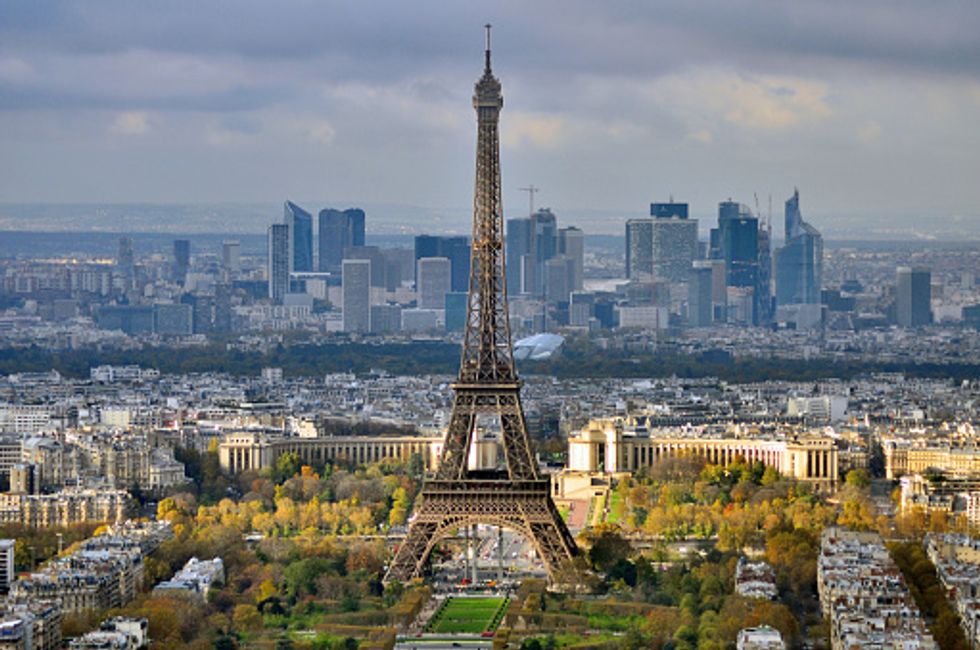 via: Getty
Marvel is slated to come to Disneyland Hong Kong in 2023. The Walt Disney Studios Park in Paris should be getting changes even sooner, in 2020!
And of course, there's the Florida Disneyworld.
The Epcot park in Florida is expected to get some Marvel attractions added to it in 2021.
And Disney's Anaheim folks have been busy for a while.
This comes on the heels of Disneyland's $1-billion Star Wars: Galaxy's Edge expansion, which opened less than a year ago.
That's a pretty small gap.
According to experts, opening up a whole new land in such short order after a big attraction like Star Wars is quite unusual in the theme park industry.
There's a more generally expected timeline to these things.
Most theme parks will invest in new attractions and rides or overhaul existing attractions every 2 to 3 years to keep things fresh for visitors. So Disney is ramping up that schedule quite a bit!
But there's a reason for the haste.
"They are coming back to capitalize on what's going to be a huge success with Galaxy's Edge," said Dennis Speigel, who is president of the International Theme Park Services consulting firm. "It's the right cross and then an uppercut that knocks the market out."
And Disney DOES have access to a lot of intellectual properties.
Disney bought Pixar Animation Studios for $7.4 billion in 2006, followed by the Marvel comic-book empire for $4 billion in 2009 (and think of the money they've made off Marvel since then!) Finally, Disney bought Lucasfilm, under which falls the Star Wars franchise, in 2012 for another $4 billion.
Of course, they need a place to put the new Marvel land.
And thus Disneyland is saying goodbye to A Bug's Land, the section of the park formerly devoted to Pixar's 1998 movie A Bug's Life.
A Bug's Land closed down in September.
And now it's fenced off by a temporary wall with the "Stark Industries" logo stamped across it as the construction of the new land takes place.
The California Adventure Park already has one related ride.
Guardians of the Galaxy — Mission: Breakout will eventually be connected to the expansion, as it was overhauled back in 2017 to have a Marvel theme.
It makes sense to replace A Bug's Land.
Fans though some may be, it's been there for a long time, and the Bug's Life movie itself is now 21 years old. The MCU is younger and it's been drawing in gigantic crowds in recent years.
Gotta change with the times.
We mentioned the huge reception to Avengers: Endgame, right? Well, it turns out the movie took in more than $2 billion in box office receipts globally. That's half of what Disney paid for Marvel in the first place!
Same goes for "Infinity War."
Last year's predecessor to Endgame, Avengers: Infinity War, also surpassed $2 million around the world.
So, yeah, Marvel is pretty profitable right now.
"Marvel has never been hotter than what it is right now and they've got to squeeze as much as they can," Speigel said.
Changes are visible at Disneyland.
Visitors have already been able to see scaffolding and a metal structure build up behind the "Stark Industries" wall. Things are happening!
We don't know what this new land will be called.
And there's a little twist there: due to licensing deals signed before Disney bought Marvel, the actual term "Marvel" can't be included in the expansion's name or marketing.
Time to think creatively!
Eh, maybe it'll just be Avengers HQ or something. Are you pumped for this up and coming Disneyland feature? Share this story with other Marvel fans who will want in on the fun!