There was a time when we thought that you couldn't do better than a burrito. But then some genius decided that you could have a burrito for breakfast. Simply by adding some eggs into the mix, a delicious bundle of fat and carbs becomes a viable morning meal, right? And now, things have gotten even better. How? Through the magic of deep frying, of course.
The mastermind behind the deep-fried breakfast burrito? Disney - these magic snacks are only available at their theme parks. But at less than $6 for what looks like enough food to feed a small family, we're sure that it's worth the additional price of flights and admission, right?
In a complex world, there's one thing that we can all agree on.
Everybody loves burritos - and with good reason. Wrap, beans, cheese... what's not to like?
When the craving strikes, they're hard to resist.
It's almost as if burrito hangriness is a different kind of hangriness.
There used to be a set time for a burrito.
But then a genius invention came to the world. A burrito - but suitable for eating at breakfast.
And just when you thought that life couldn't get any better...
Well, someone else came up with the wonderful idea of putting a burrito in a deep fat fryer. Truly, the human mind is a wonderful thing.
But the combination of breakfast appropriate and deep fried?
Well, that had never before been attempted - until now. And the perpetrators of this incredible invention? None other than Disneyland.
Here's the beauty.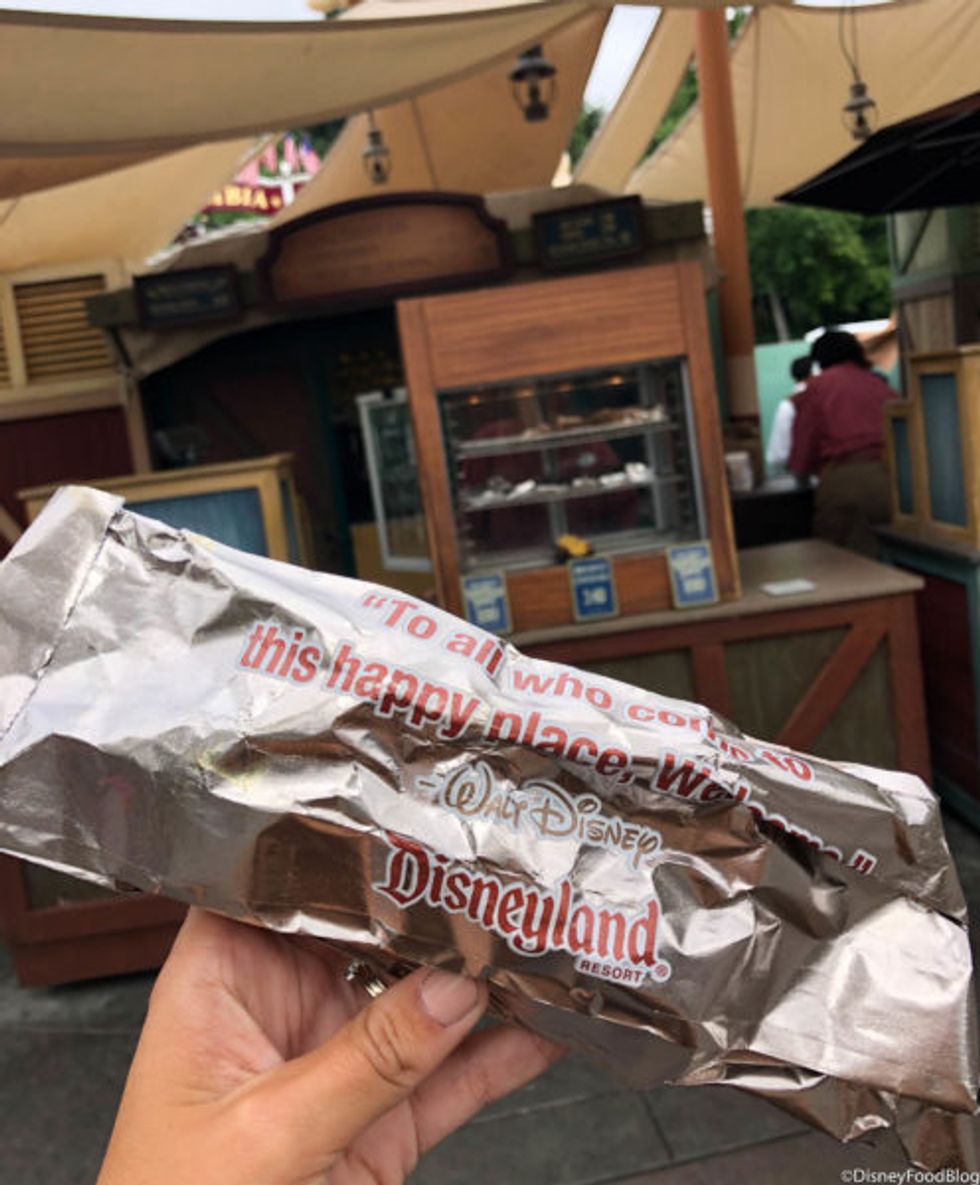 via: The Disney Food Blog
The item quickly took the internet by storm - partially thanks to a review by
The Disney Food Blog
.
Look at that finish.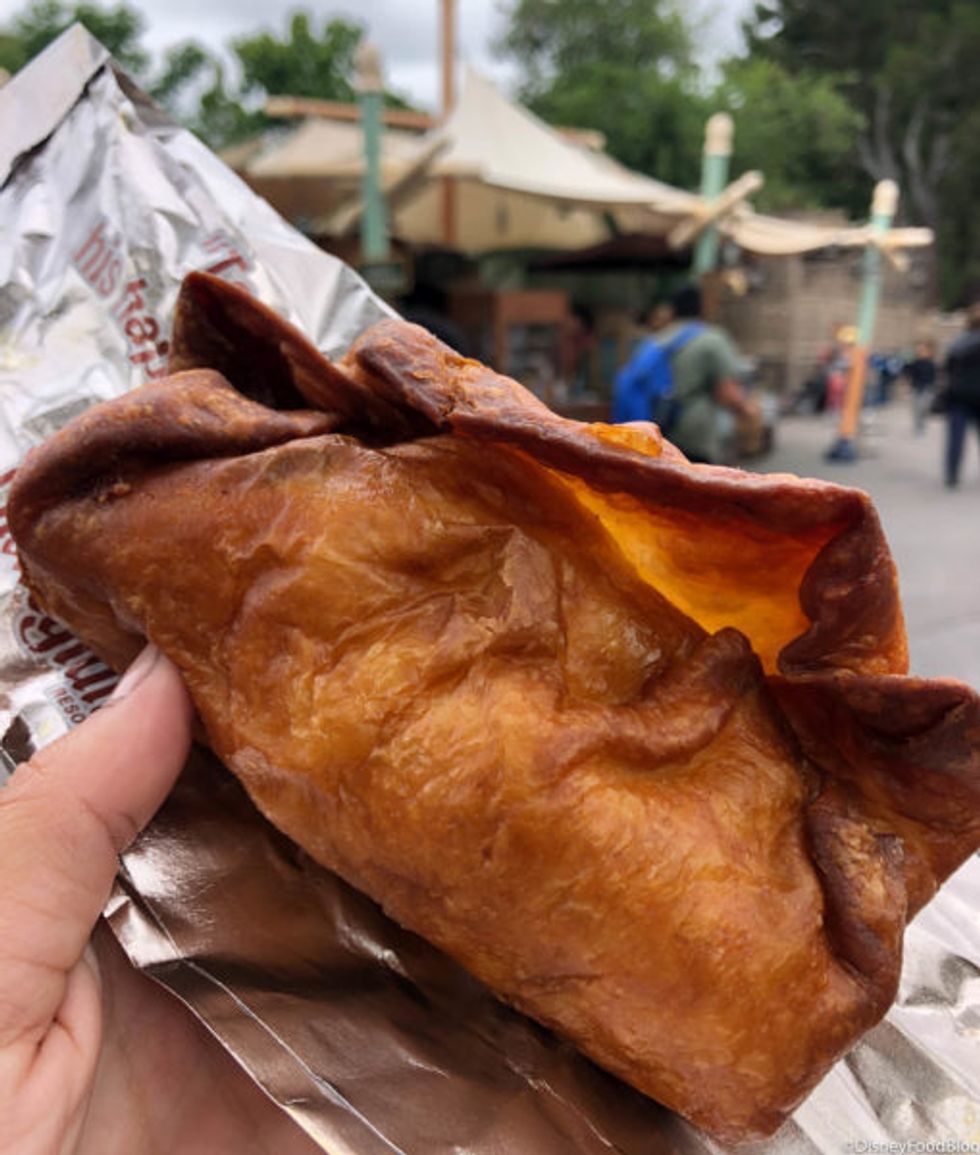 via: The Disney Food Blog
The tortilla wrap is stuffed full of scrambled eggs, cheese, and bacon. The review comments: "though it was a little greasy, we really enjoyed the crunch and the flavors!"
The blog even shared an image of the inside of the beauty.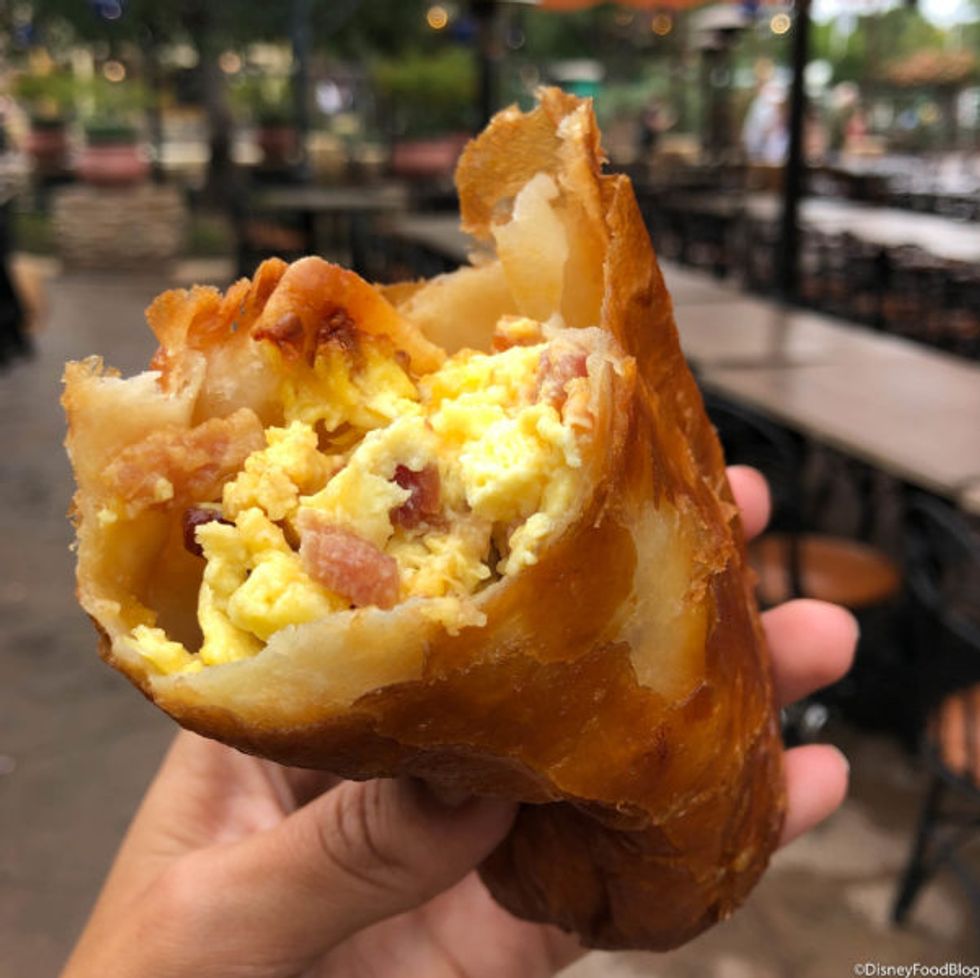 via: The Disney Food Blog
"It's a perfect way to kick off the day since it's so filling and hearty. It's also a great size for its 
$5.92
 (with tax) price. We found this new option at the cart by Big Thunder Mountain Railroad.  And I'm not gonna lie… I'm already dreaming of devouring another one. SO. Good."
The internet has had a similar reaction.
And suddenly, the clouds parted, and a chorus of angels' voices was heard. https://t.co/FMu0IRlt9C

— Federally Mandated Breakfast (@Federally Mandated Breakfast)1561700390.0
It seems everyone has had the same response - "I want it now!"
We can't wait to get our hands on one.
The Disney Food Blog also helpfully explains how: "For those of you who don't know, you can actually get chimichangas at a few locations throughout the Disneyland Resort. (You'll typically find them at stands that sell Turkey Legs.)" Meet you there? And that's not the only big news in theme parks - read on for more incredible Disney theme park stories.