When you go to a dive bar, you should probably expect a bit of noise and questionable food, as that's basically what a dive bar — like The Iron Horse in New York City — is.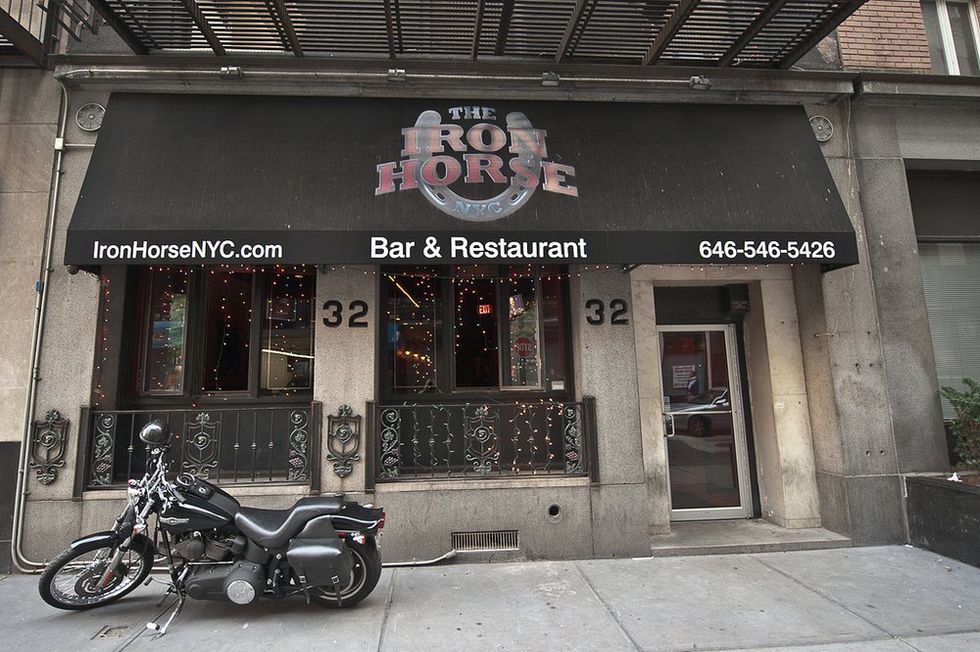 via: Yelp
In other words, it's not a quiet environment for intimate chats but rather a place for cheap beer and rowdy conversation.
But one woman, Megan, was apparently so disenchanted with her experience there that she took to Yelp to voice her displeasure and left a one-star review.

Iron Horse's owner did some research on the yelper and found that she usually gave reviews of quiet cafés.
So the owner took matters into his own hands on yelps, and decided to let her know that his bar is known for its lively environment.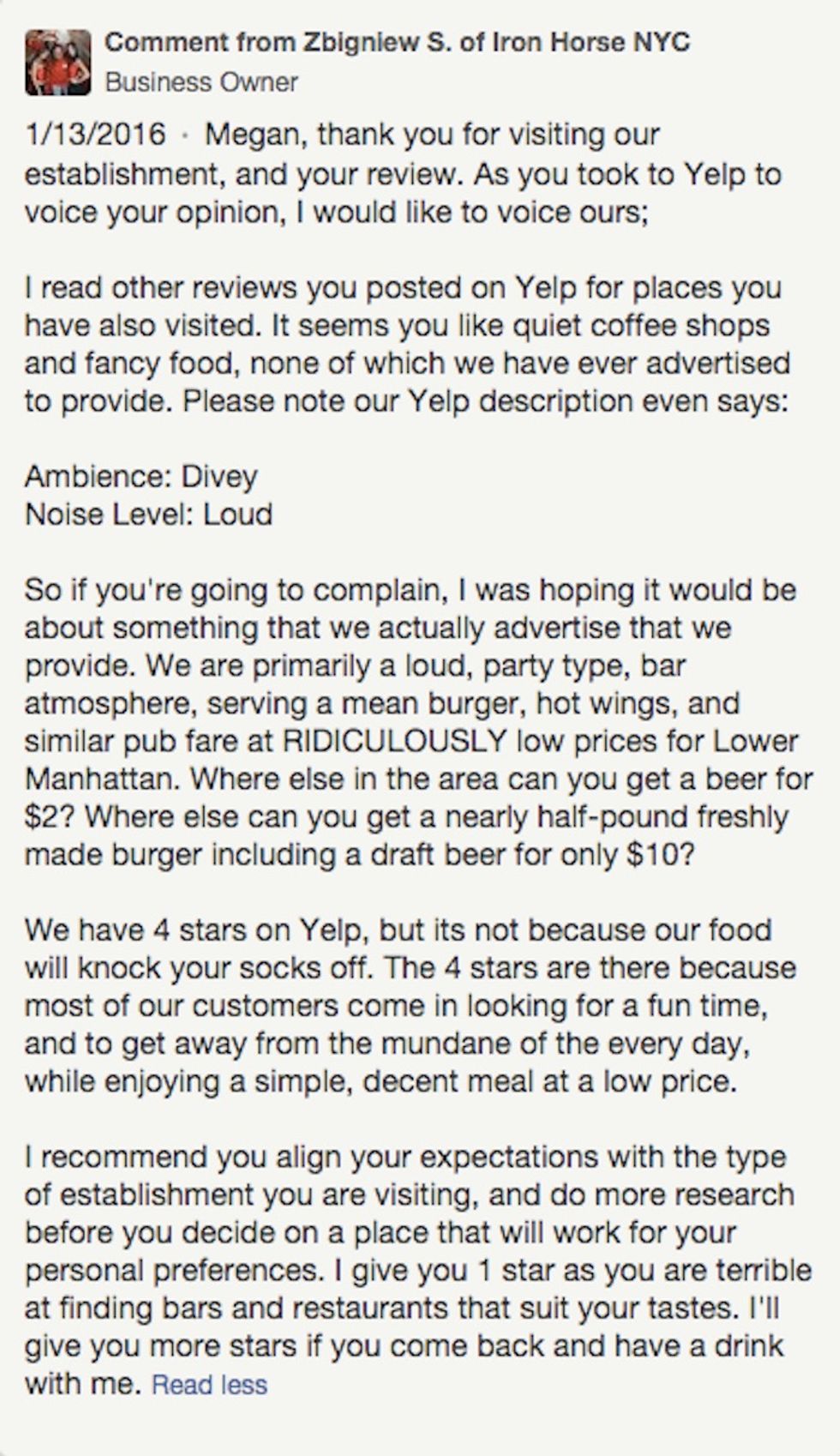 At least there's room for improvement. If she wants to share a beer with the dude, she can earn back her stars. Sounds like a total win-win to me.