DJ Pauly D is known for many things - partying like a champ, coming up with absurdly hilarious catchphrases, and, of course, his incredible hair. Love it or hate it, you have to admit, it's a pretty impressive look. In a style known as a "blowout," his hair totally defies gravity, plus takes on a sheeny, plastic-esque finish that is unlike anything we've ever seen before.
But there are those out there who aren't so fond of the style. From time to time, Pauly D will switch up his style, often with surprisingly thirst-trapping results. But his latest look has got the whole internet talking, for all the right reasons.
Born in Providence, Rhode Island, in 1980, Paul Delvecchio is pure reality television gold.
Something about his lack of boundaries, loud and brash sense of humor, and odd ability to make everybody fall in love with him makes him a perfect reality star.
He rose to fame on a little show called Jersey Shore.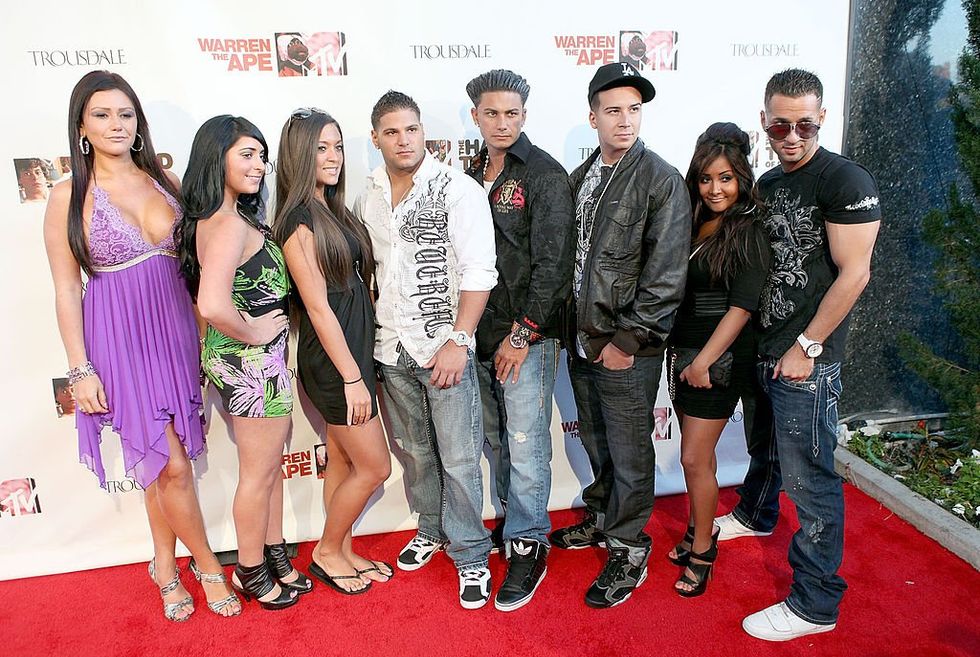 via: Getty Images
The series, set around eight Italian-American roommates staying in the party town of Seaside Heights, New Jersey, first aired in 2009, and became an immediate cultural sensation.
There were a few key reasons for the show's success.
But it's likely that a key one was it gave viewers an insight into a very specific culture that, until then, the world had known very little about. Oh, and all the fighting and making out, of course.
And one important aspect of this culture?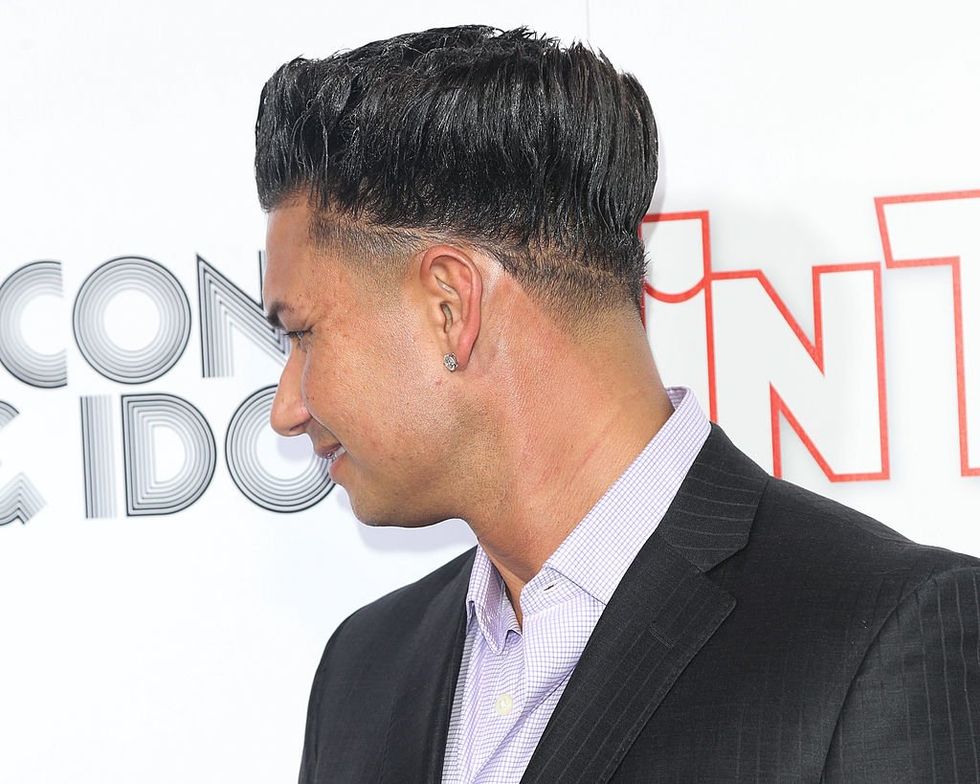 via: Getty Images
A very niche set of trends. The physical appearances of the 
Jersey Shore 
cast absolutely blew people's minds - with one particular look standing out above the rest.
Pauly D's hair.
The style was unlike anything most of us had seen in pop culture before - almost a cylinder of lacquered hair that stood directly upwards from his head.
It's long been a subject of public fascination.
via: Getty Images
Here, he is getting touched while filming
The View 
in 2010. We have to say, we're pretty curious as to how that gelled 'do feels, too.
Pauly D is dedicated to the blowout life.
He has claimed to wash his hair every single day and to spend upwards of forty-five minutes blowing and gelling his hair into position. He also gets a trim around once a week.
The blowout lifestyle isn't without compromise, though.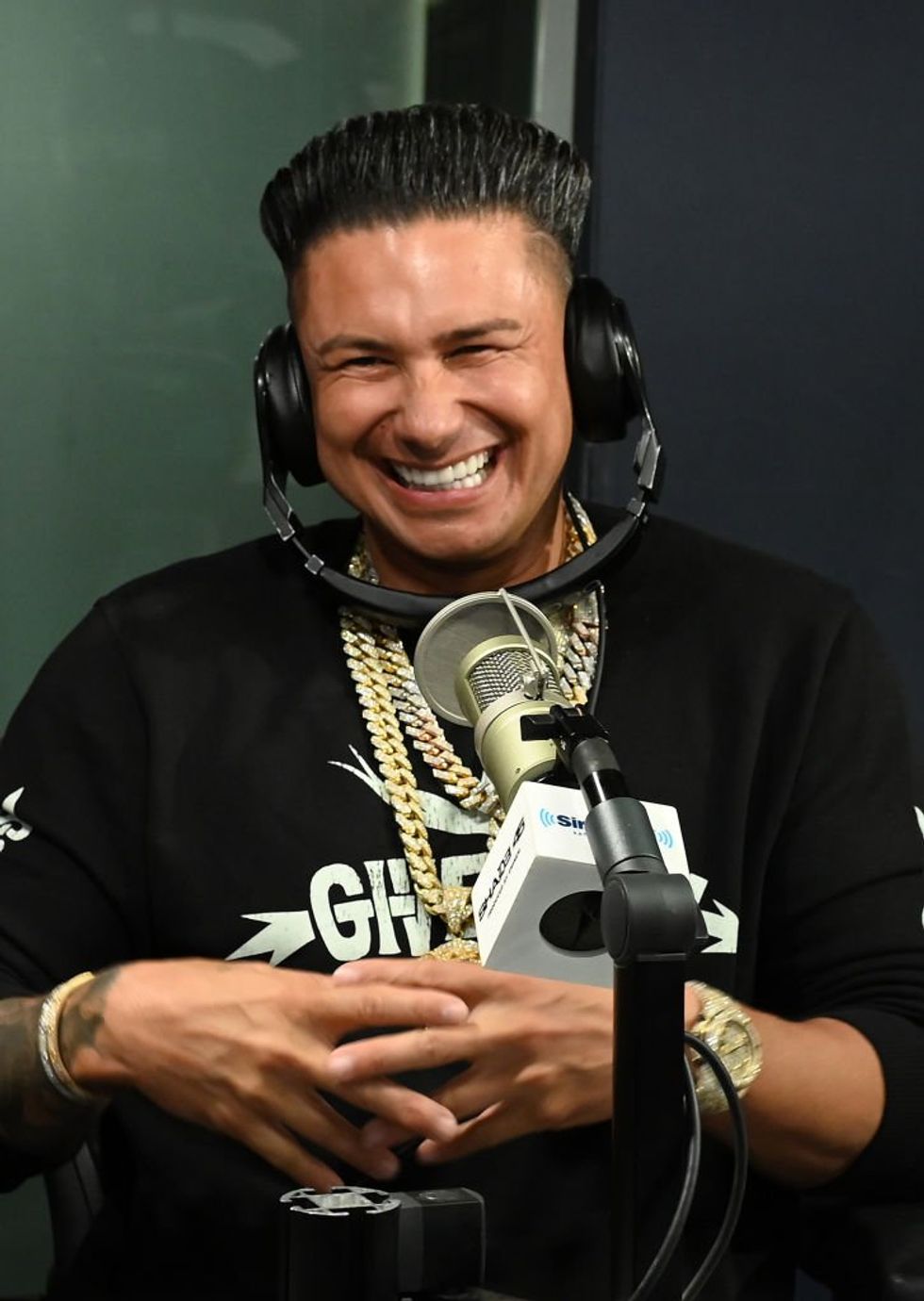 via: Getty Images
Catch Pauly D here rocking the "headphones under the chin" look while recording with Radio Andy earlier this year. All to protect that crazy hair.
He's also proud of how resilient his style is.
When asked on
Jersey Shore
by his gelato shop boss to wear a hairnet, he hit back, "My boss seems to think that my hair is gonna fall off and go into the ice cream. This hair ain't movin' my dude. 150 mph on the highway on a street bike...it doesn't move! What makes you think it's gonna move in a gelato shop?"
In fact, he's made some pretty bold claims about his blowout.
"My hair didn't even move an inch and I was in and out of the water. My hair's windproof, waterproof, soccer-proof, motorcycle-proof. I'm not sure if my hair's bulletproof. I'm not willing to try that,"
he's joked
.
And there's something else that fans have noticed.
@JerseyShore Natural Guido Grease !!!

— DJ Pauly D (@DJ Pauly D)1539908880.0
While the other
Jersey Shore 
stars have all undergone something of a transformation in the ten years that they've been in the public eye, Pauly D still looks almost exactly the same - including that hairdo.
Over the years, we have seen him with some other styles.
In season four of the show, when the gang visited their homeland of Italy, Pauly dressed up as a "typical guido" - including a fauxhawk. But this look was still heavily gelled.
In 2013, he shocked fans with this Instagram post.
He's also tried out a shorter 'do.
@DJPaulyD 😍😍😍 https://t.co/4qaQPaMco6

— 𝑪𝒓𝒚𝒔𝒕𝒂𝒍 𝑹𝒐𝒔𝒆. (@𝑪𝒓𝒚𝒔𝒕𝒂𝒍 𝑹𝒐𝒔𝒆.)1560363712.0
But none of these styles are quite as different as his latest transformation.
We have seen his hair sans-gel before.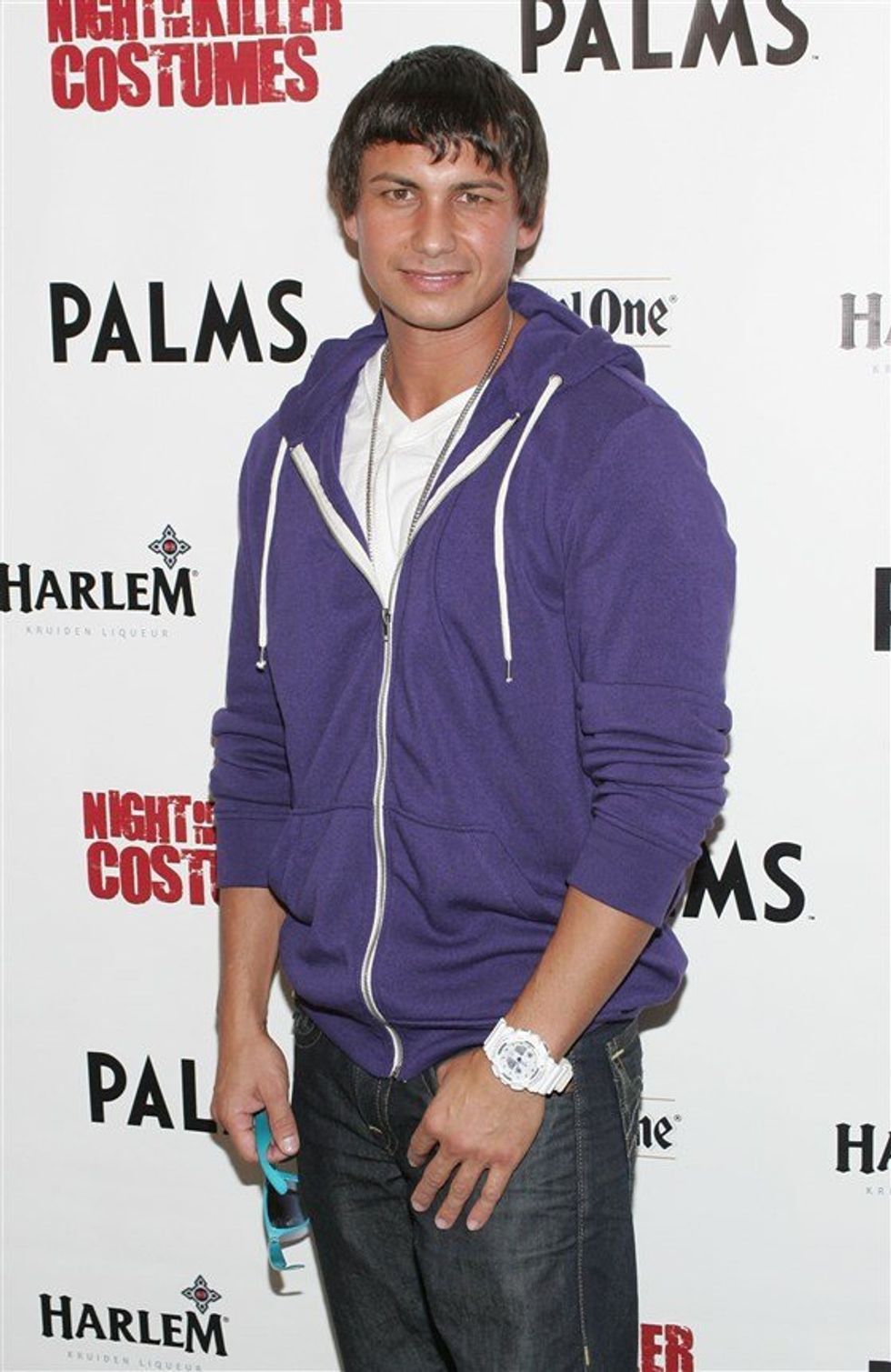 via: NBC
Pauly D went 
au-naturel 
for one red carpet back in the day - but his fluffy 'do was more awkward teen than MTV heartthrob.
But his latest look may well be his hottest yet.
Sure, we'll always have some kind odd affection for the blowout. But his new style is less of a novelty and more of a genuinely attractive look.
And the internet has gone wild.
Pauly D posted the snap to his Twitter account - and immediately received tons of thirsty responses.
Some threw shade to his old look.
@DJPaulyD I think I like you better this way!

— Tracy Morales (@Tracy Morales)1560358139.0
Sure, Pauly should rock whatever he feels most comfortable in - but maybe he has become overreliant on the blowout over the years.
Others want to push even more changes.
@DJPaulyD Can you imagine how more gorgeous he would be with a short scruffy beard 🤤

— Alison Shuffler (@Alison Shuffler)1560364513.0
Pauly D does have a very conventionally handsome face - but the blowout and clean-shaven look may be a little too 2009.
Here's the look.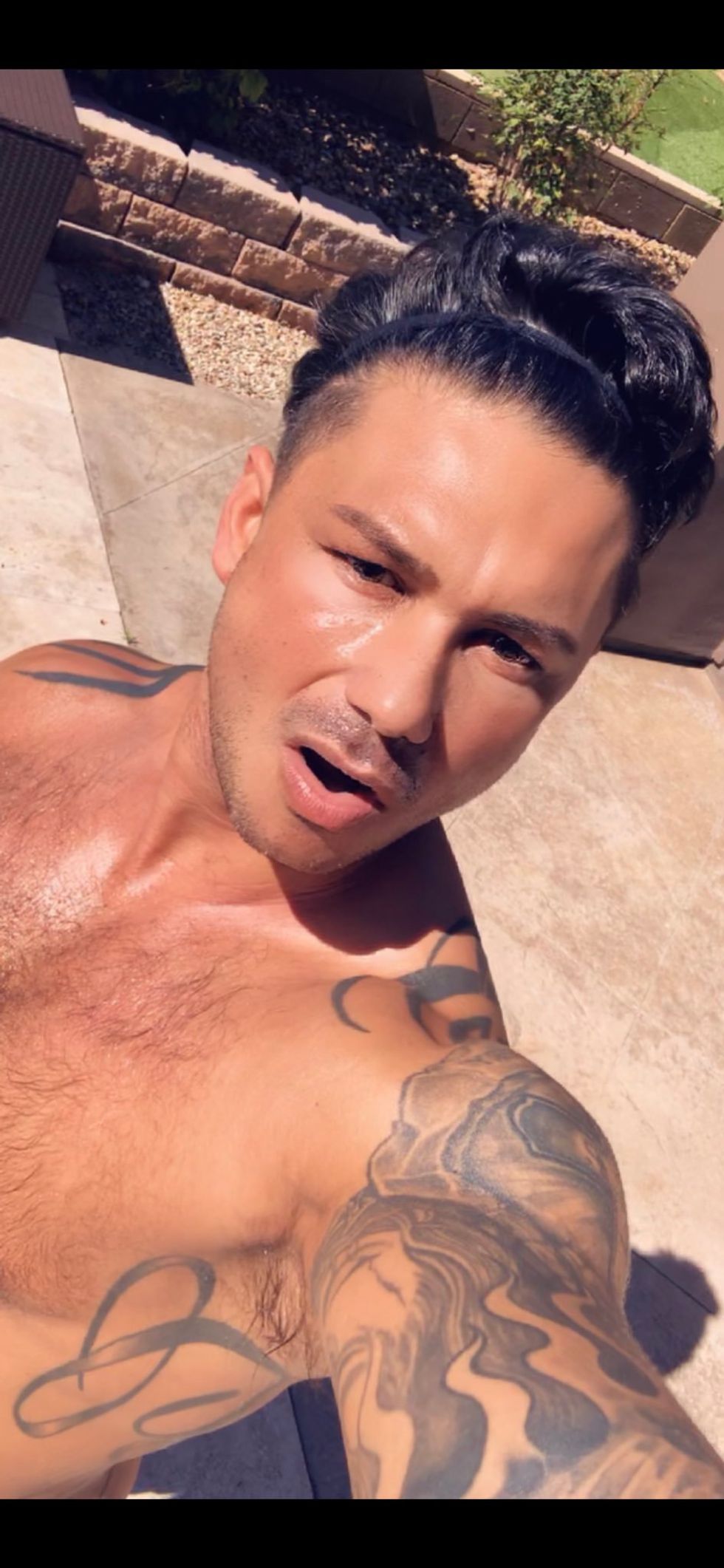 via: Twitter
We're way into it - and that hairband is as stylish as it is practical. For more
Jersey Shore 
cast transformations, keep on scrolling!