Maybe if you've been hiding under a rock for the past two weeks, you may have missed the news of Barack Obama's huge big birthday. It's his 60th. And last night was the final hoorah!
It was a controversial session with many residents rather furious about Obama being able to hold such a big event. Yes, it was toned down, but judging from the look of things it was still rather large.
And the latest news, is that a DJ who attended the bash, Trap Beckham, took some photos of the event and shared them to Instagram before swiftly deleting them. But not before they were seen by the eyes of the internet.
The recording artist and his handler posted photos of themselves smoking cannabis, which is legal in Massachusetts.
Snaps of the open bar showed bottles of top-shelf liquor and cigars, and cocktails garnished with melted marshmallows. But like I said earlier, they were quickly removed from the social media site.
And what was on the menu? Well, photos showed that steak, chicken and shrimp were available, with rice, greens and potatoes on the side. Sounds like a pretty decent feed.
For dessert? Brownies and watermelon slices served to staff and performers, along with Mexican hot chocolate, and judging from Beckham it was all washed down with Hennessy.
Beckham reportedly said after deleting the post:
Had to delete everything due to the rules. It was epic for sure. If any videos surface it's going viral. He danced the whole time. Nobody ever seen Obama like this before.
Go Barack.
However, despite the festivities, it was certainly a controversial event, with many residents pretty ticked off about the event being able to take place.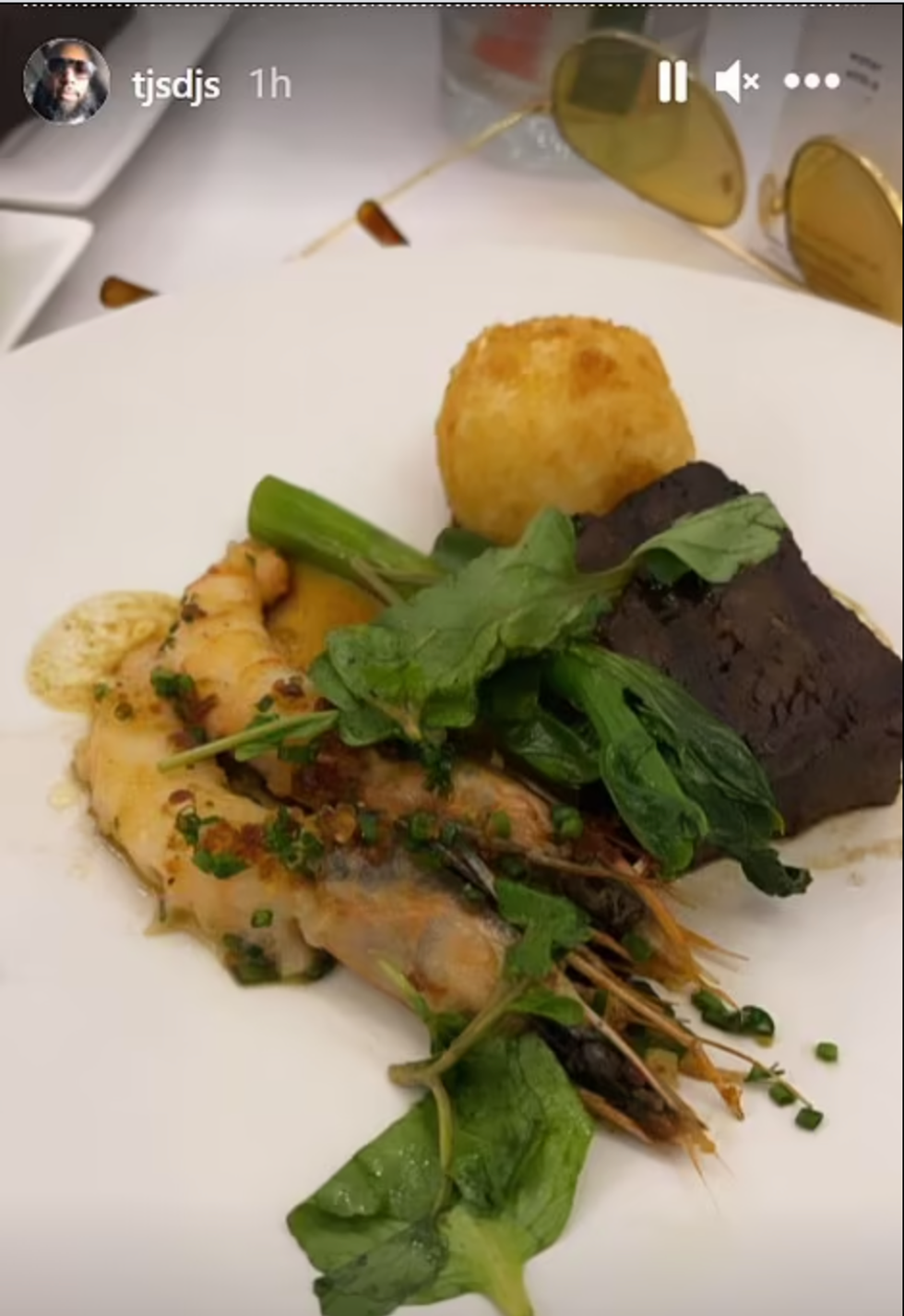 The party, which took place at Obama's place in Martha's Vineyard, left some resident furious that their Island has been taken over by the party. They also said that Secret Service has been blocking roads and ordering people around. Another concern for the party? The Delta variant, which has recently become a huge issue in Massachusetts as well as everywhere else in the country, and everywhere else in the world.
But alas, it went ahead in the end. And despite the fury, it looked like a seriously good night.
Happy birthday to you Barack Obama.