A new mother has gone viral after she revealed that the doctor who delivered her son was infact the doctor who had delivered her twenty-five-years prior... And the photos are incredible.
Midwifery is a noble profession.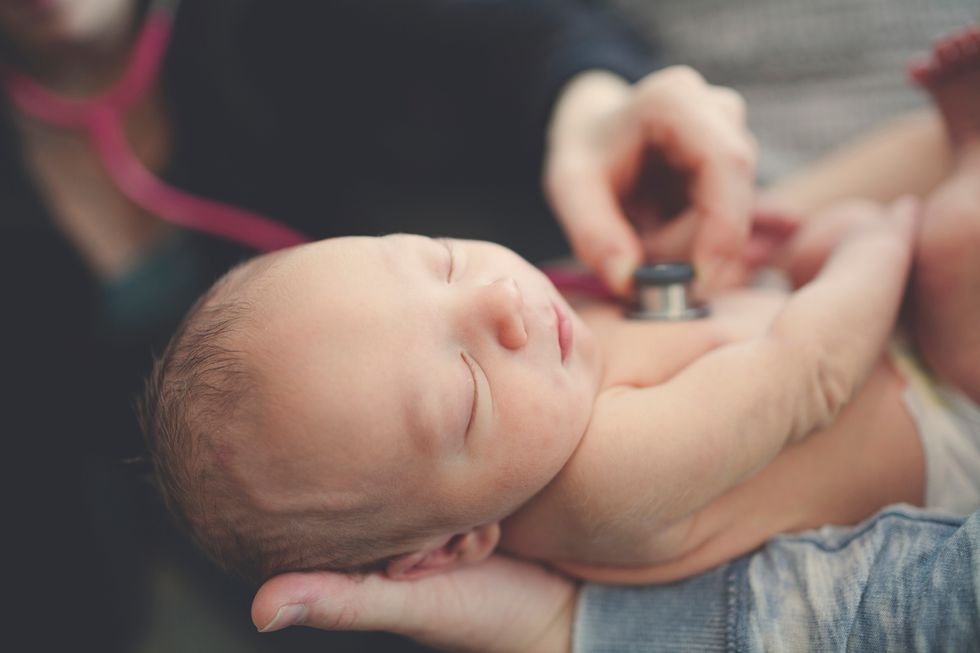 There is no other job quite as important as the job of bringing life into the world, is there?
Most of these doctors will deliver thousands of babies throughout their careers...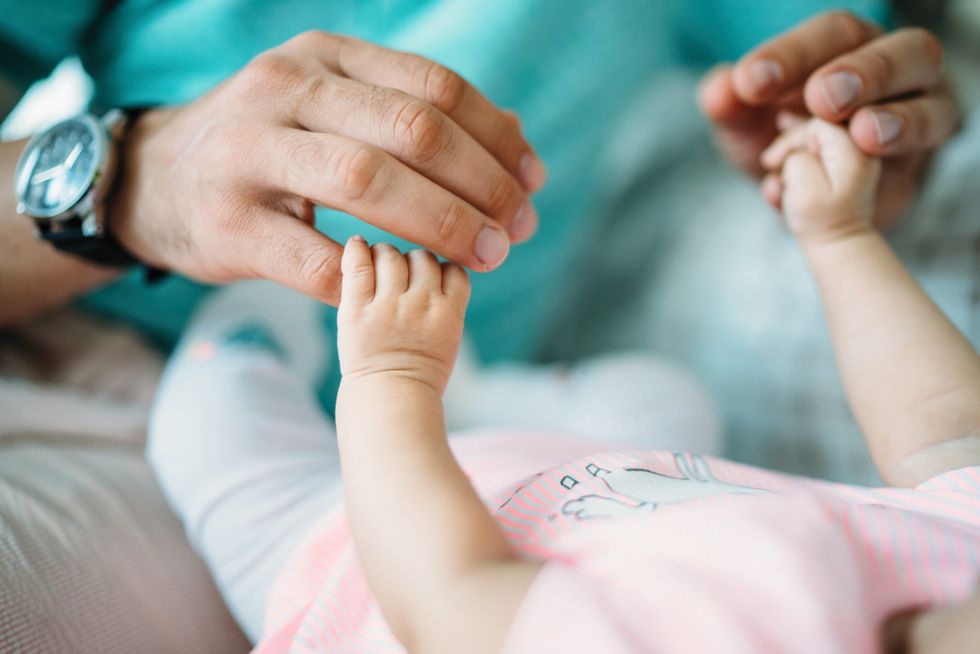 So generational deliveries from the same families are somewhat uncommon, right?
Well, you would be wrong.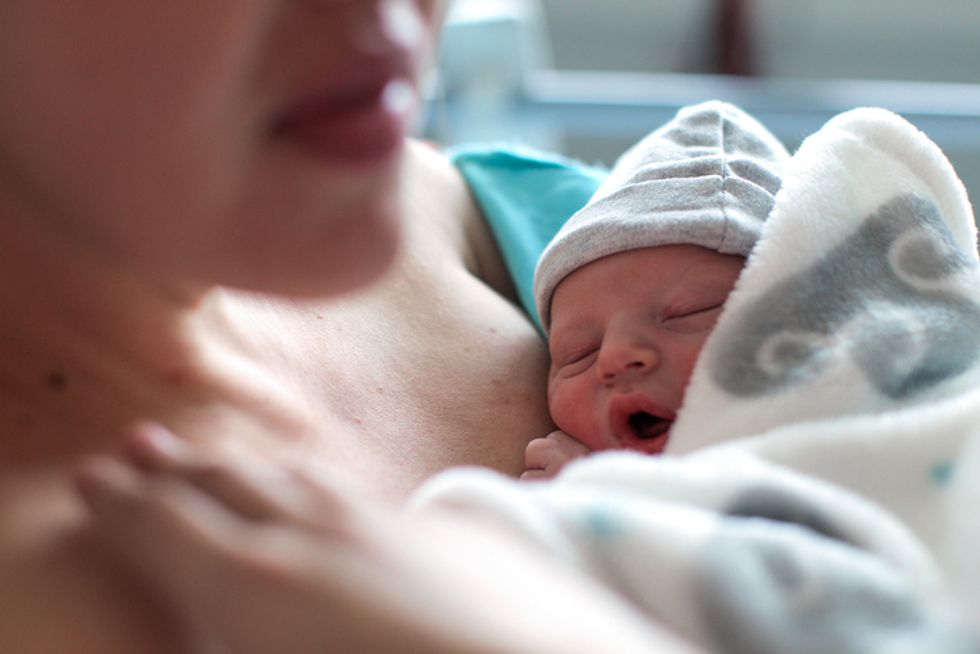 It turns out that many doctors have delivered babies from generations of related women... And now, one woman has come forward with her own remarkable tale of a generational doctor.
Lauren Cortez experienced the most incredible coincidence when she was expecting her first baby.
She decided to return to the very doctor who had delivered her twenty-five-years earlier, Dr. Bryan Cox.
After that, who else could she possibly go to?
Dr. Cox proved to be the perfect doctor for Lauren...
Baby Logan arrived with no complications...
To Lauren's surprise, the post instantly went viral.
But she thinks it may have been mainly down to a slight pronoun misunderstanding.
@_vivalaluna Wait? You had a son with the same doctor that delivered you?

— Rho Sigma (@Rho Sigma)1596041548.0
Hilariously, many people thought that Lauren was announcing that she'd had a baby
with
her doctor.
Lauren explained:
@_vivalaluna I thought you married the doctor and had a baby with him HAHA.

— Hal (@Hal)1596075851.0
"I originally intended the post to be for my family and friends, so when I said 'the same doctor who delivered me delivered our baby', I knew that they would know that 'our' was referring to me and my high school sweetheart, Peter."
But she was pleased that her post made people smile, regardless.
Lauren also noted that, after going viral, several of his past patients had reached out to share their own memorable experiences with the popular doctor.
And, according to Lauren, Dr. Cox has loved his newfound viral fame.
@_vivalaluna I saw that smile on CNN and had to do a double take! Dr. Cox delivered my 11-year old son and 4-year o… https://t.co/WHWO6Q5CJl

— Angela Alanis (@Angela Alanis)1597108934.0
She explained: "He's been enjoying reading the comments and seeing many of his former patients comment on the tweet. He is not as active on social media but his wife is and she and I connected after this tweet blew up."
Now, I know what you're thinking...
@_vivalaluna Dr. Coxx is literally the best!!!!!!!!!!!!!!!!

— n (@n)1596007520.0
Where are the photos?!
Here's the 1995 snap.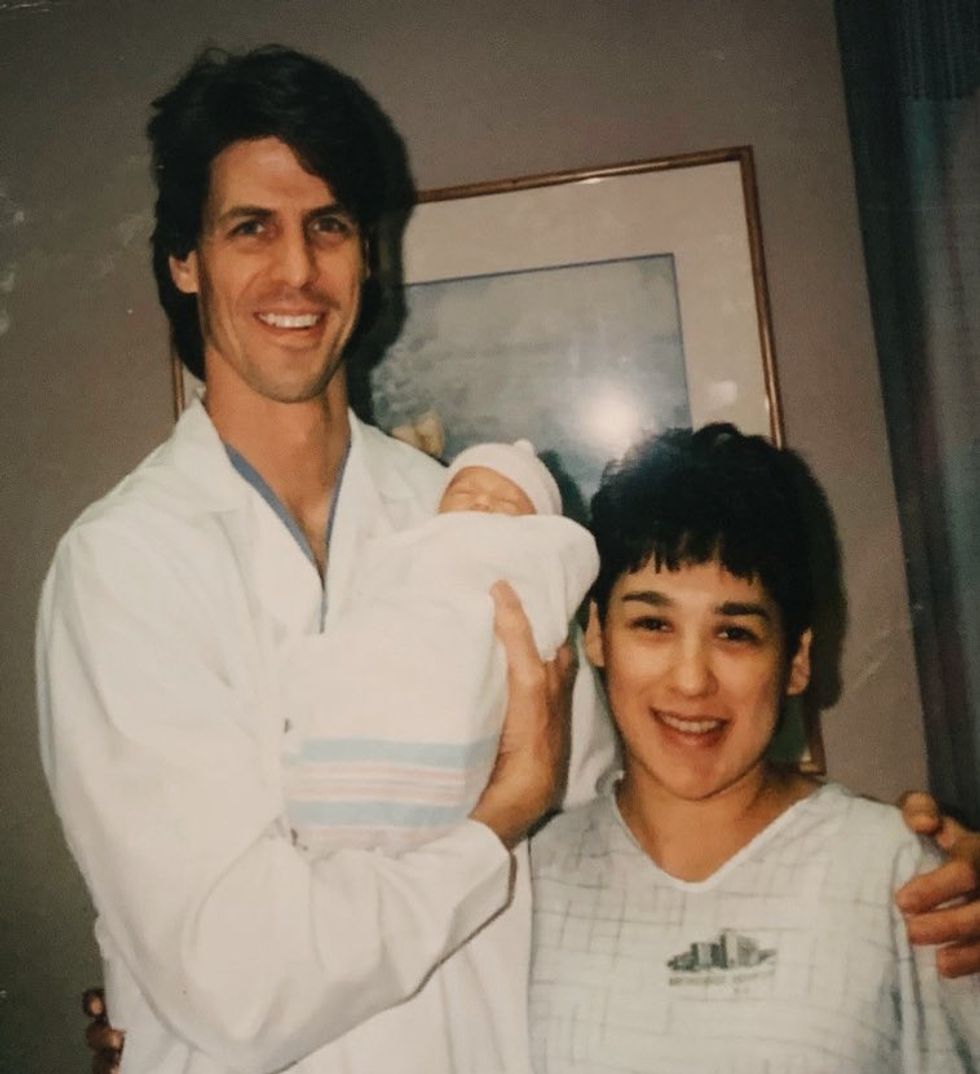 A youthful Dr. Cox can be seen smiling boldly with an arm around Lauren's mom, all while carrying a baby Lauren in one hand.
And, fast forward twenty-five-years...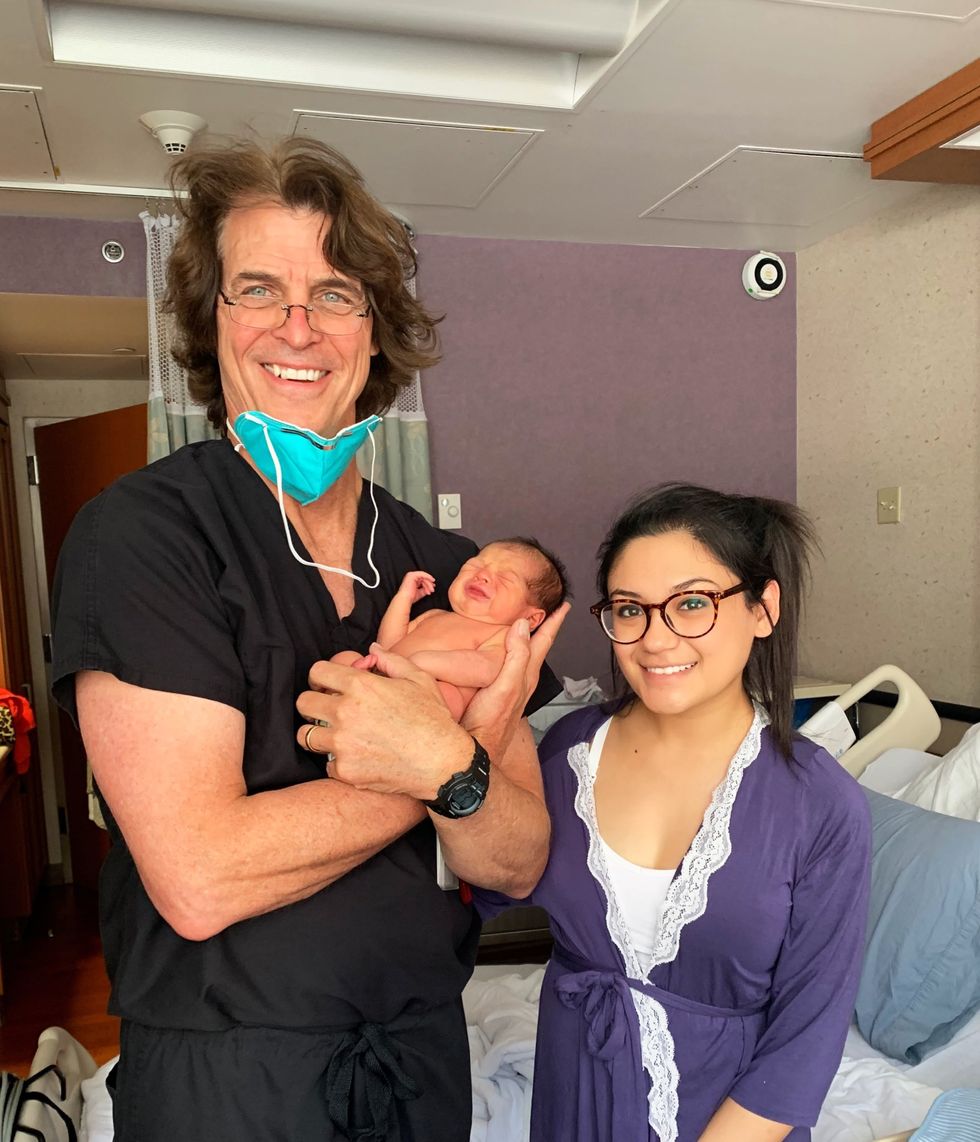 Here is a
still
youthful Dr. Cox with a grown-up Lauren and her baby, Logan.
Dr. Cox's appearance really is impressive...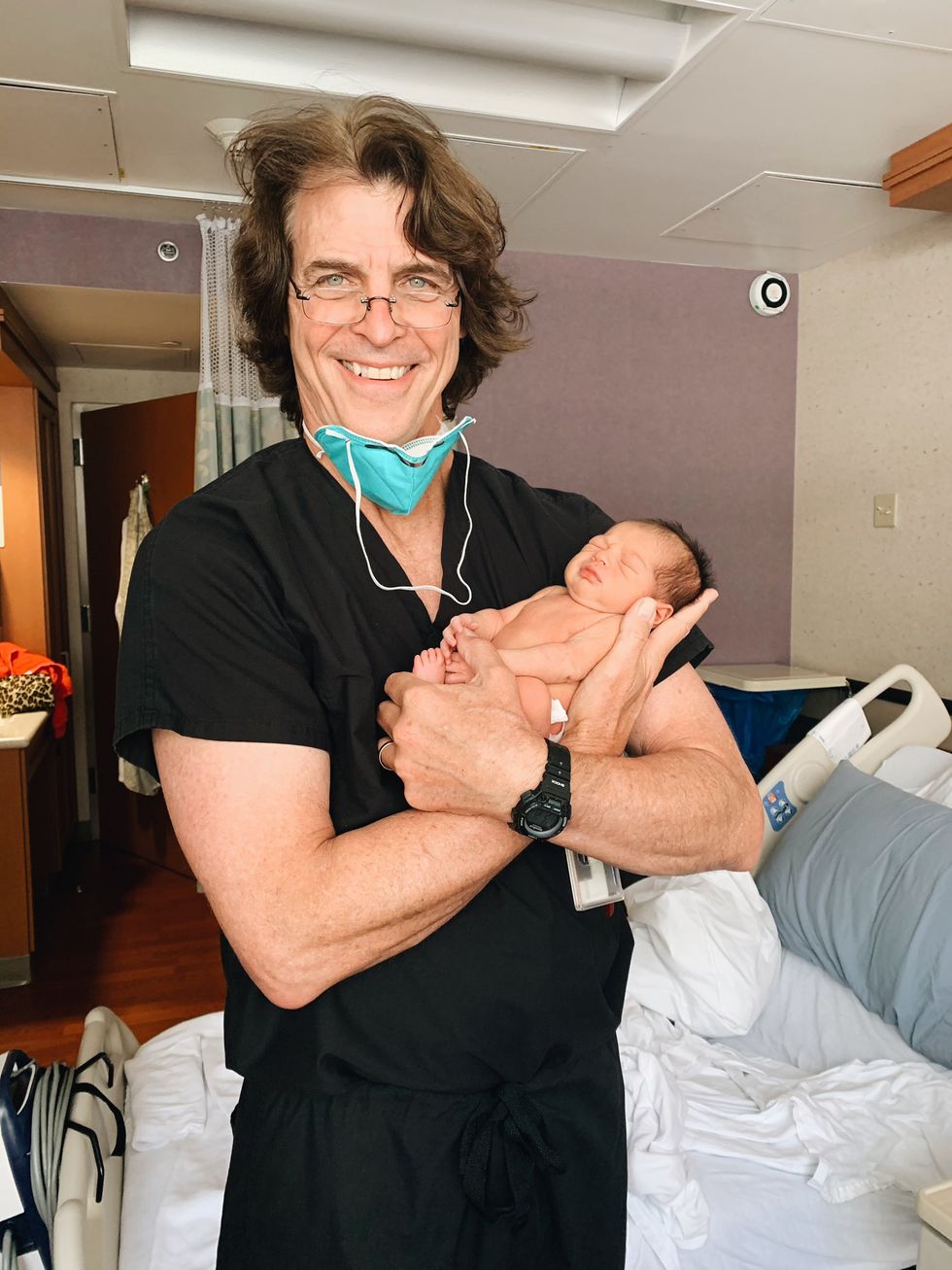 And, for most Twitter users, it was all they could really comment on.
Rather than marvel at the amazing generational story...
@_vivalaluna @_selenairis wow he has great hair

— yung poetic justice (@yung poetic justice)1596042597.0
Many chose to marvel at his incredible head of hair... Not that I can blame them.
You can see the full post here.
25 years later, the doctor who delivered me also delivered our son!! 👶🏻😭 https://t.co/RMgskxGiU2

— Lauren Cortez (@Lauren Cortez)1595959672.0
And Lauren only hopes that one day, her son can one of Dr. Cox's patients. "I really hope that Dr. Cox continues to practice until our son, Logan James Cortez, has a baby of his own."