Horror fans have long enjoyed the Conjuring franchise - a truly bone-chilling haunted house movie series that keeps on giving in terms of scares. But what makes these movies all the more terrifying? It's those fateful words: "based on a true story."
Ghost hunters, Ed and Lorraine Warren, contributed their spooky experiences to the horror movie - particularly focused around the Perron family and their haunted Rhode Island farmhouse. Since the film's release, an adventurous - and brave-hearted - couple from Mexico has purchased the property and moved right on in. But things aren't going as smoothly as they may have hoped - and their reports about what goes bump in the night will freak you out.
Now popular paranormal documentary, Ghost Adventures, have focused an entire episode on this haunted house - and we can't wait to see it.
For some of us, there's an undeniable draw to the darker side of life.
Whether it's true crime, legendary monsters, unsolved mysteries, or paranormal activity, there's something about the creepier side of things that has an undeniable draw.
Why do we like being scared so much?
Perhaps it's that rush of adrenaline that comes with a good scare that makes us feel a bit more alive. Or maybe we're just gluttons for punishment - who knows?
But one horror franchise that keeps on giving is The Conjuring.
What started with one smallish horror movie in 2013 has spanned into an impressive franchise of terrifying films across a range of different spooky subjects.
For many, they're the pinacle of '10s horror.
And the Conjuring movies feature the main facets of a horror blockbuster: star-studded casts, incredible special effects, horrific monsters, and, of course, jump scares galore.
There's a wide range of films in the franchise.
Alongside three Conjuring films, the franchise also includes 2014's Annabelle, 2017's Annabelle: Creation, and the much-anticipated Annabelle Comes Home, coming out later this year.
And that's not all.
For those who favor a religious horror, the franchise also offers 2018's The Nun, 2019's The Curse of La Llorona, and two upcoming Nun sequels.
But, for horror aficionados, The Conjuring still reigns supreme.
Perhaps one reason for its success is the fact that it plays into a horror film genre favorite - that of the haunted house.
But there's something that makes these movies even more frightening.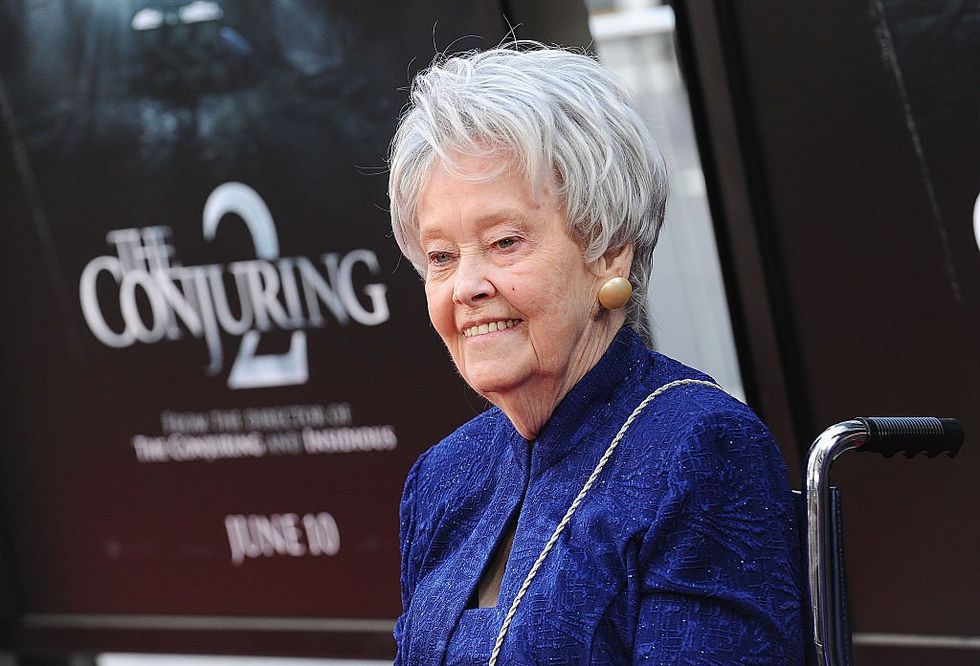 The fact that the events of these films are all based upon true stories. The inspiration behind
The Conjuring 
franchise are the experiences shared by real-life paranormal investigators.
Here they are back in the day.
Their names are Ed and Lorraine Warren, and they were essentially ghost hunters. You may be more aware of their most famous case, the Amityville Horror.
But The Conjuring was based on another case.
These movies focus on the real-life events of the Perron family, who lived in a farmhouse in Rhode Island in the 1970s which they believed to be haunted.
There are many claims about the spooky occurrences.
"The things that went on there were just so incredibly frightening," Lorraine Warren
has said
. 
"It still affects me to talk about it today."
Reports of the haunting were big news even back then.
The eldest of the Perron children, Andrea, has recounted horrific memories. "I thought I was going to pass out. My mother began to speak a language not of this world in a voice not her own. Her chair levitated and she was thrown across the room."
Which makes the next development even more confusing.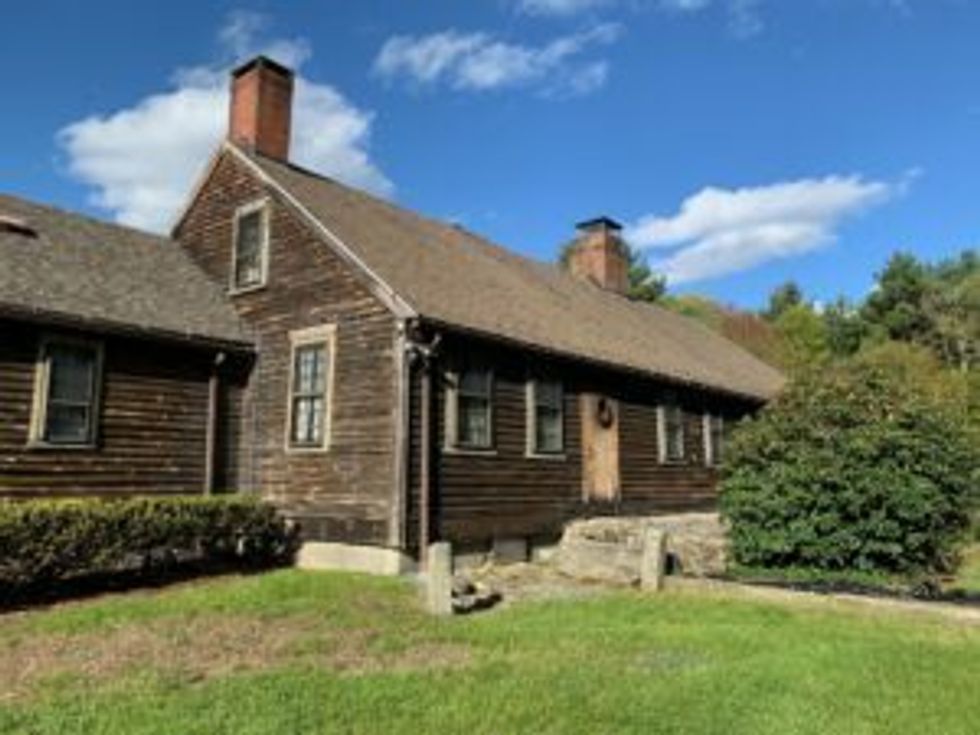 This year, a couple decided to make a very strange real estate purchase. At first glance, it looks like a pretty charming farmhouse, and a generally attractive place to live, right?
But all was not as it seemed.
The property in question was actually none other than that which featured so heavily in the Perron's story - and thus was the inspiration for The Conjuring. 
Here's the... happy couple.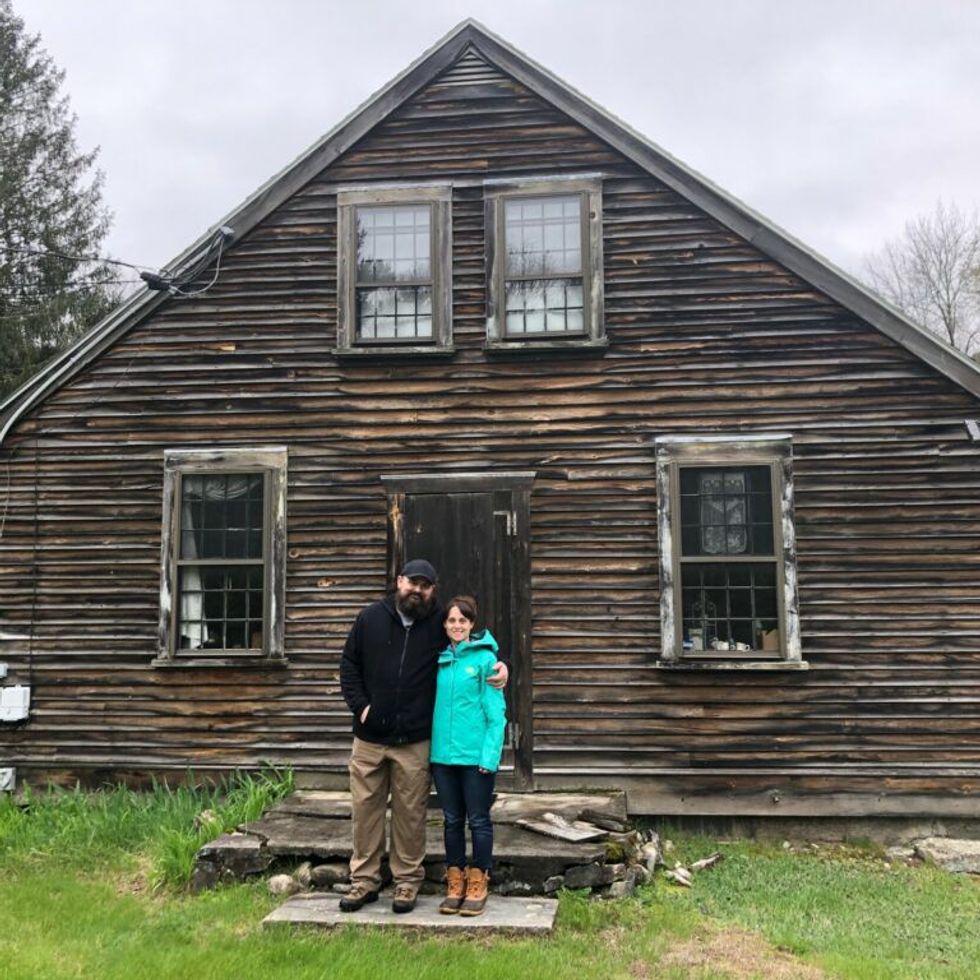 Jennifer and Cory Heinzen made the bold move into the home earlier this year. It's not something that many of us would consider - and it seems that perhaps they didn't make the wisest choice.
Because some scary stuff is happening.
The couple have shared some of their most creepy moments since they've moved into the supposedly haunted property - and we have to say, we're feeling pretty spooked.
Some aspects sound oddly familiar.
"We had doors opening, footsteps and knocks," Cory Heinzen, the new owner, has revealed. That would be enough to have us moving out!
And there's one thing that makes being in the house even scarier.
"I've had a hard time staying there by myself," Heinzen also admitted.
He claims that he can feel the presence of ghosts in his home.
"You can tell there's a lot of things going on in the house," he revealed. Sounds... relaxing.
Although he's not quite willing to admit to what's out there.
"I don't have the feeling of anything evil," he says. But he'll concede his that, "it's very busy."
His wife agrees.
"This whole journey has been both scary—for many reasons other than paranormal—and exciting all at once," Jennifer Heinzen has said.
They didn't go into the purchase blindly though.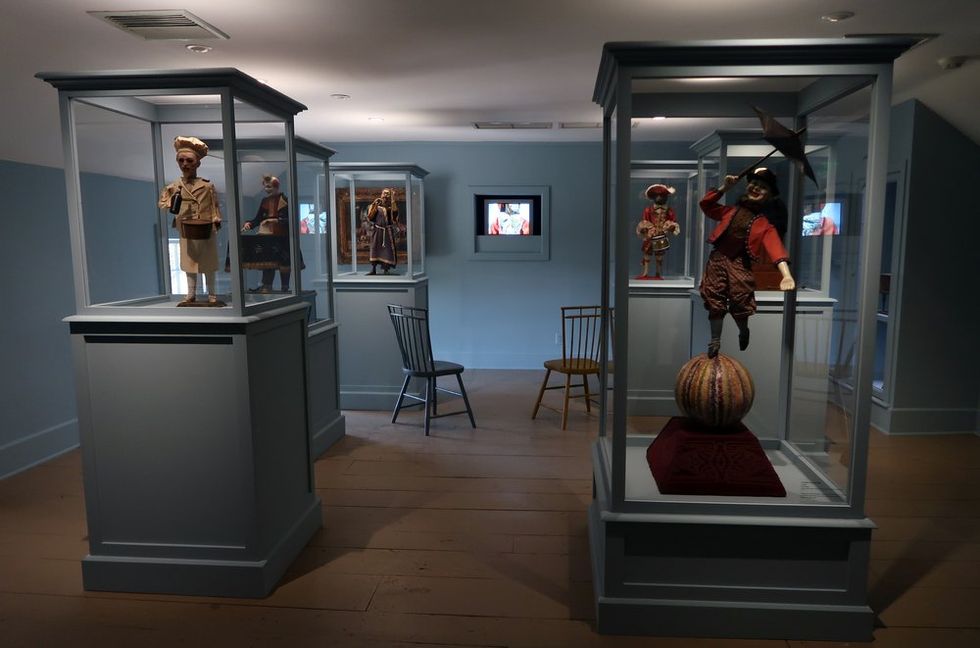 "I've always been fascinated with the Warrens. It's just like a piece of paranormal history, this house," said Cory. The couple are doing up the home and hope to open it as a sort of museum.
The two have long been interested in all things scary.
Be it ghosts, aliens, or any other things that go bump in the night - the Heizens wanted in. "I love that we have the opportunity to share the home with others," Jennifer said.
But that's not the only reason that the couple went for the purchase.
"Eight-and-a-half acres, a river in the back and a pond, it's so serene down there, never mind the story behind the house, it's a beautiful home," said Cory.
But would we be tempted to move in?
After seeing the Conjuring movies, we'd have to say, that's going to be a firm "no" from us. Although we are tempted to visit the museum once it's open.
But now horror fans have some even more exciting news.
Now it seems like the house from The Conjuring is going to hit our screens again - but in quite a different (and potentially even scarier) way.
Because it's going to be a part of an episode of a very popular horror documentary series.
Ghost Adventures 
first aired in 2008 and it follows hosts, Zak Bagans, Aaron Goodwin, Billy Tolley, and Jay Wasley as they investigate the most "haunted" locations on earth.
And their latest scoop?
This week, the official 
Ghost Adventures 
Twitter account revealed that they'd snagged the infamous
Conjuring
house as an upcoming filming location.
And that's not all.
Halloween is going to be extra spooky! The #GhostAdventures crew will investigate the house that inspired… https://t.co/oGG5rdHn2a

— Ghost Adventures (@Ghost Adventures)1563741766.0
In order to maximize the creepiness of the undoubtedly iconic episode, 
Ghost Adventures 
have decided to air the upcoming ep on the spookiest holiday of all - Halloween.
And we can only imagine that it's going to be a good'un.
If you take into consideration the contemporary accounts of the Perron family, plus the claims of the new inhabitants, it seems as though Ghost Adventures won't be short on spooky content.
The show tends to follow a fairly typical formula.
It shows the four hosts investigating different paranormal phenomena in a location over a few days - or, to up the spooky factor, nights.
And we're sure that this location won't disappoint.
The fact that it's gained
such 
a reputation as one of the most haunted locations in America means that it's a real find for
Ghost Adventures. 
We don't doubt that it'll have a large, captivated audience.
Will we see scenes like the most iconic ones from the movie?
Maybe! Ok, probably not - but we don't doubt that there will be at least some incredibly freaky and terrifying moments to look forward to.
And to make matters even more exciting?
This Halloween special will be a whopping two hours long - meaning it's basically a feature film in its own right.
One of the presenters teased the upcoming ep.
Halfway thru this iconic investigation most people have heard about from The Conjuring. Many new details uncovered… https://t.co/h65KG4hDfR

— Zak Bagans 🧛🏻‍♂️ (@Zak Bagans 🧛🏻‍♂️)1565364307.0
And judging by what Zak Bagans said on Twitter, the documentary is going to be a must-see for any horror fans.
People on the internet are excited.
🌻@Zak_Bagan🌻 I think every #GhostAdventures fan is beyond excited about this year's Halloween at "The Conjuring Hou… https://t.co/LAEpDq9cx8

— 🧚🏼‍♀️Tarryn🧚🏼‍♀️ (@🧚🏼‍♀️Tarryn🧚🏼‍♀️)1565559608.0
Fans of 
Ghost Adventures 
already have high hopes because of the quality investigations that made the show famous - but the fact that they've secured
such 
a high-profile location makes things even more exciting.
Some are even counting down the days to the documentary's release.
I wish October was here already. #Ghostadventures returns with an epic special series #spiritsofserialkillers then… https://t.co/YDI6TzSV6I

— zakfan22 (@zakfan22)1565530257.0
And it seems like the privilege of being able to shoot on location isn't lost on the castmates. "It's scary but it's also so iconic,"
Jay Wasley said
. "It's kind of an honor to be able to have this opportunity."
And some believe that the doc's going to have a huge impact.
This is the tweet of #ZakBagans he deleted directly. They are filming the Halloween special in the real conjuring h… https://t.co/EhEDdgldaF

— dutch_gacfan👻👻 (@dutch_gacfan👻👻)1565106073.0
In a now-deleted Tweet, Zak Bagens spoke about how the goings-on inside the house were so scary that many members of the cast and crew were adversely affected.
And if you think that these investigations lose their fear-factor over the years, you'd be wrong.
"There's a fear of being in that place especially with us and how we react to ghosts and how ghosts react to us. This could be a life-changing moment, good or bad. Probably bad," said castmate, Aaron Goodwin.
There's just one downside to this upcoming documentary.
It's not out until Halloween - and we're not sure that we can wait that long. And if you can't wait either, keep scrolling for the scariest things you can stream on Netflix right now.